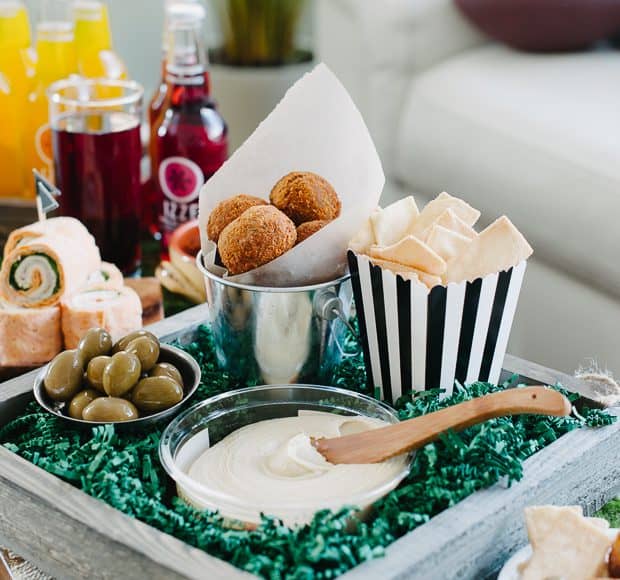 Roasted Eggplant Falafel Bites
Roasted Eggplant Falafel Bites are the perfect game day bites and party food! Snack on these crispy eggplant and chickpea fritters with your favorite dip! The chatter would rise like swells, laughter drifting out from each corner of the house, yells in one room, and…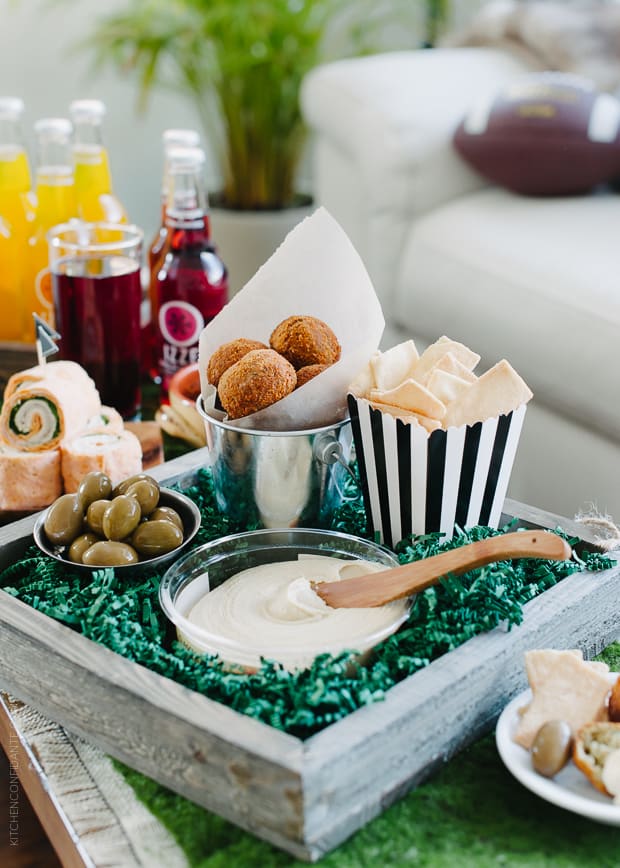 Roasted Eggplant Falafel Bites
Roasted Eggplant Falafel Bites are the perfect game day bites and party food! Snack on these crispy eggplant and chickpea fritters with your favorite dip!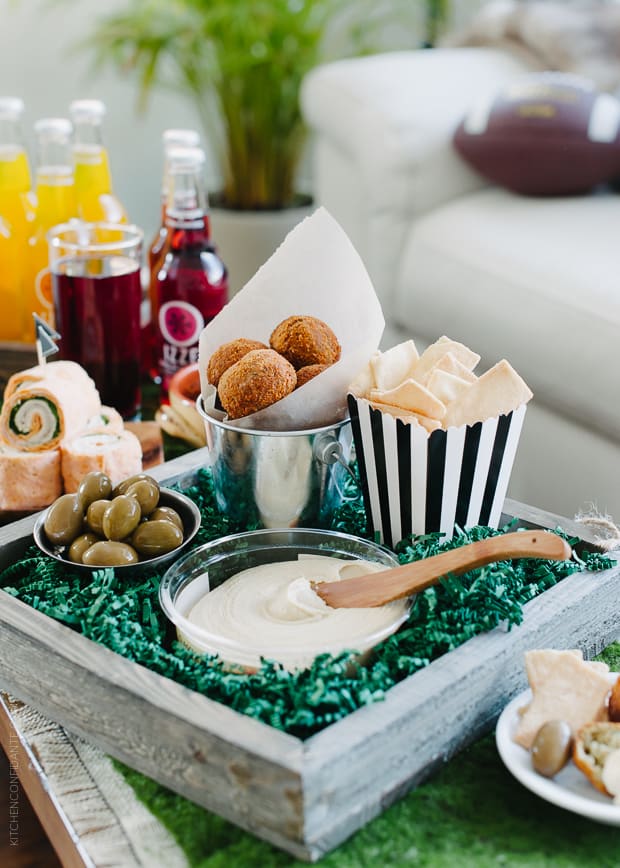 The chatter would rise like swells, laughter drifting out from each corner of the house, yells in one room, and loud cheers in another. Then you'd hear a pause, to be followed by jubilant yells, all directed at the television, and the athletes on the field.
Amid the cacophony, my cousins and I would run from room to room, most of us just about counter height. Tall enough to peek at the food being cooked in the kitchen, short enough to see the game on TV, just pausing long enough to see what was going on. I would shrug my shoulders at the game and all the uncles who felt the victory as their own, then run off to play the game my cousins and I had invented, which, at the time, seemed much more interesting, other than the food.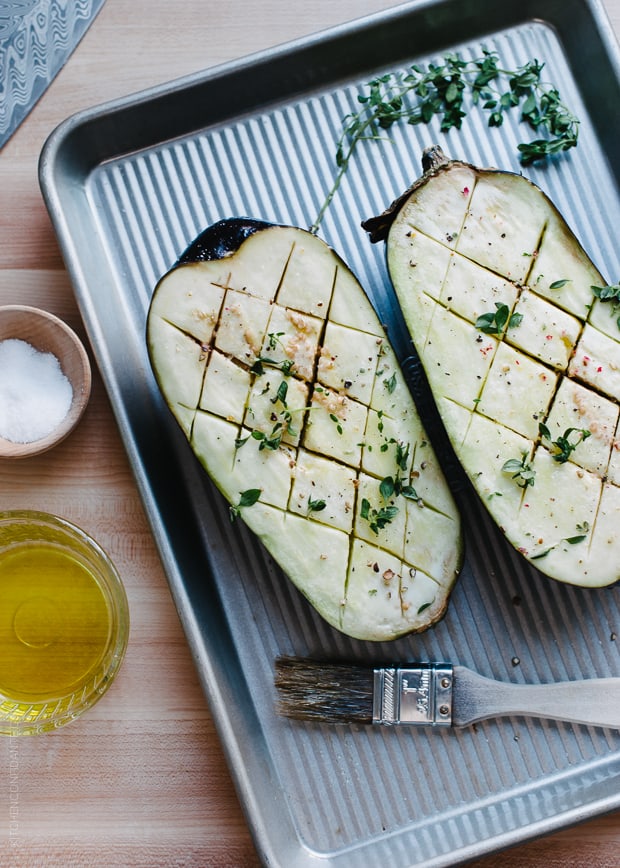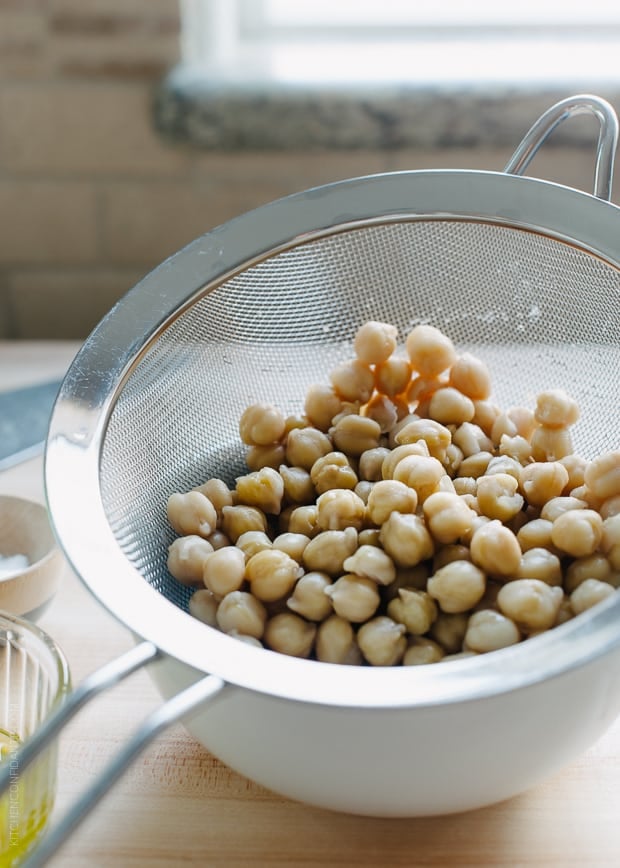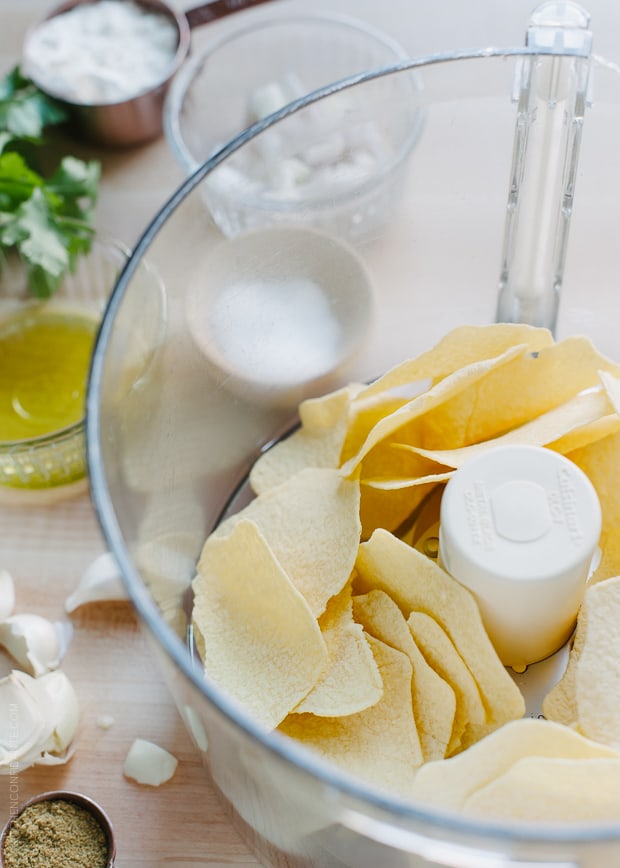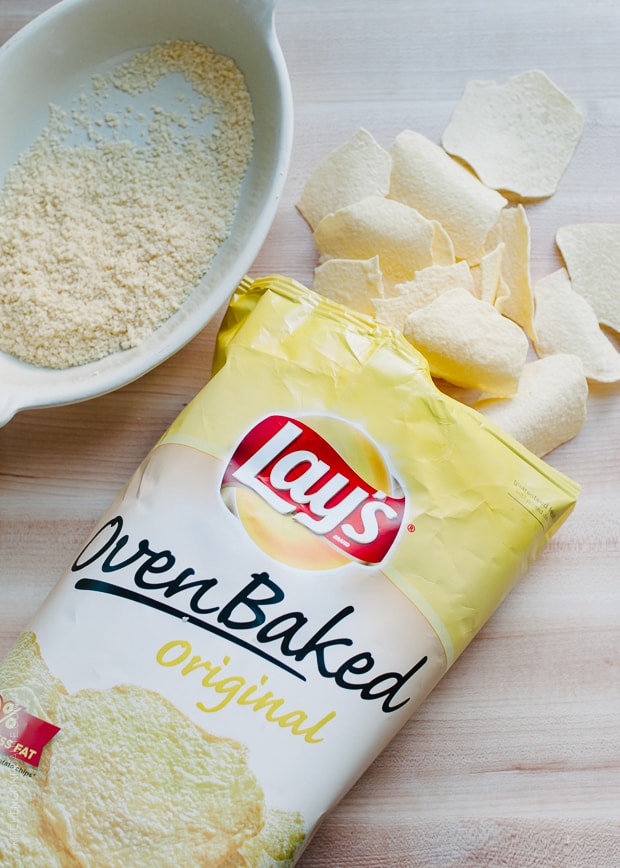 Years later, and things haven't changed too much. On game day, my attention is focused more so on the action in the kitchen, because I secretly prefer game day food to the big game itself. I love the little bites, the excuse to munch the afternoon away, and I still get a kick out of people who yell at players who can't hear them. For me, the big game is so much fun, especially if I'm cooking…and decorating! When it comes to decorating the coffee table, I like to keep things simple: I take my inspiration from wooden crates, black and white referee stripes, organic burlap, and sheets of moss for a cozy turf appeal. It just so happens that the drinks' colors so conveniently echo a certain team from San Francisco (wink, wink!).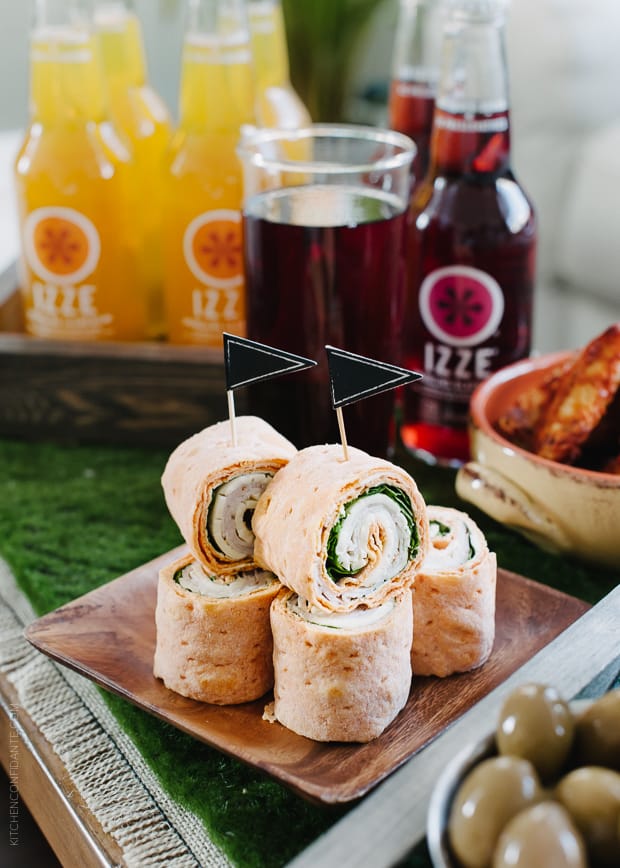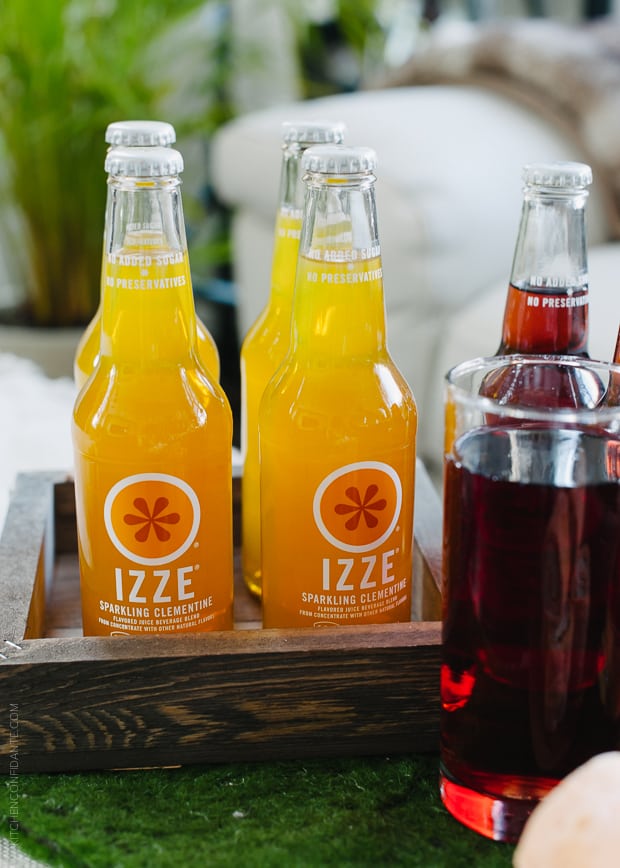 What are you favorite game day bites? I have something a little different to add to the rotation. These Roasted Eggplant Falafel Bites are crunchy bites that remind me of both my favorite falafel sandwiches and baba ghanoush, rolled into one. Hot from the fryer, they're also coated in crunchy baked potato chips for an extra layer of flavor to seal the deal. They're wonderful dipped into hummus, chased with a pita chip and sip of something fizzy.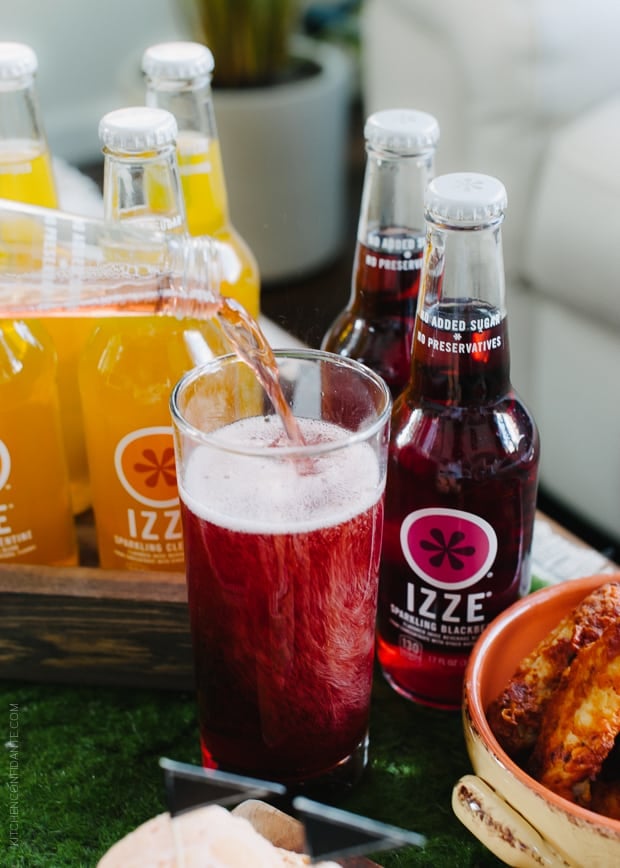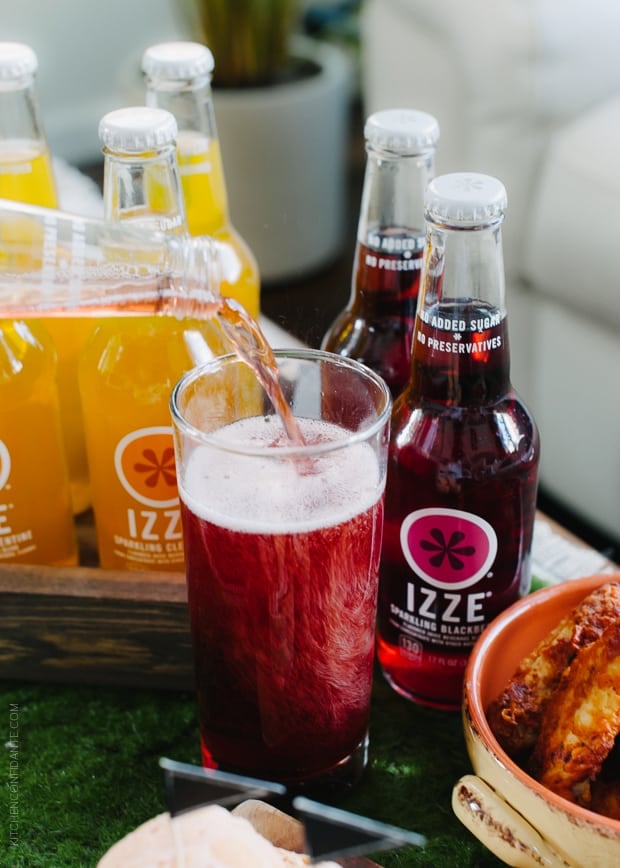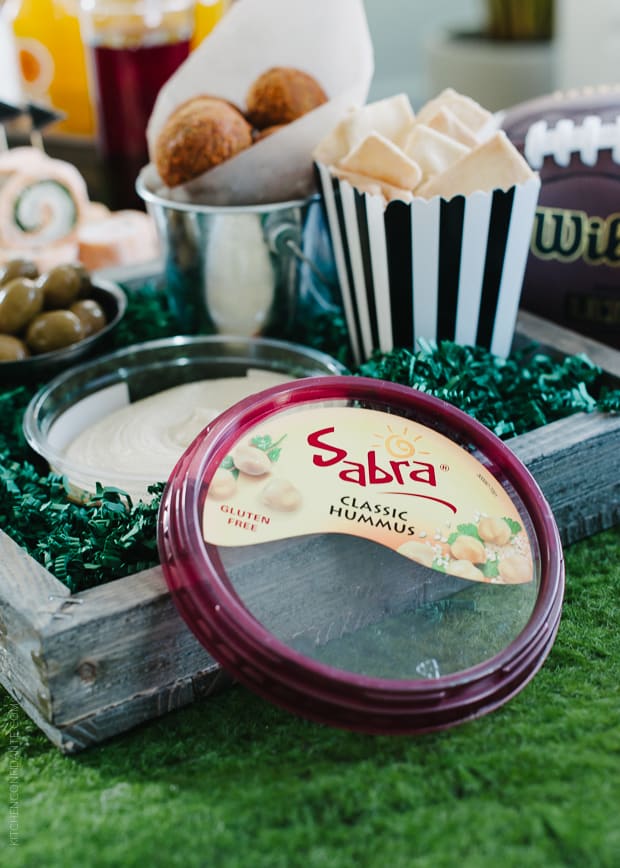 So if you don't mind me, I'll be watching the game…from the kitchen. I've got another batch of Roasted Eggplant Falafel Bites coming your way.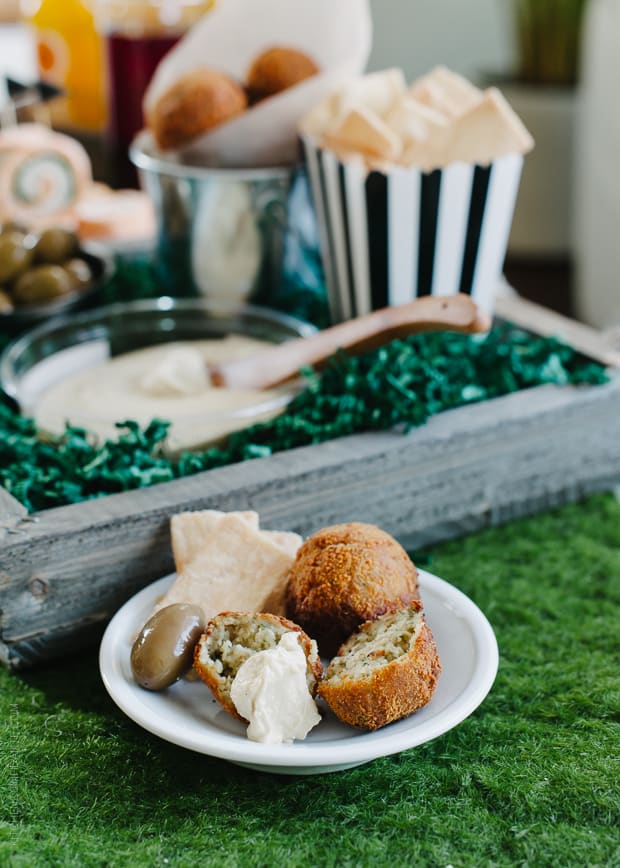 This is a sponsored conversation written by me on behalf of PepsiCo. The opinions and text are all mine.
Roasted Eggplant Falafel Bites
Roasted Eggplant Falafel Bites are the perfect game day bites and party food! Snack on these crispy eggplant and chickpea fritters dipped in hummus or your favorite dip!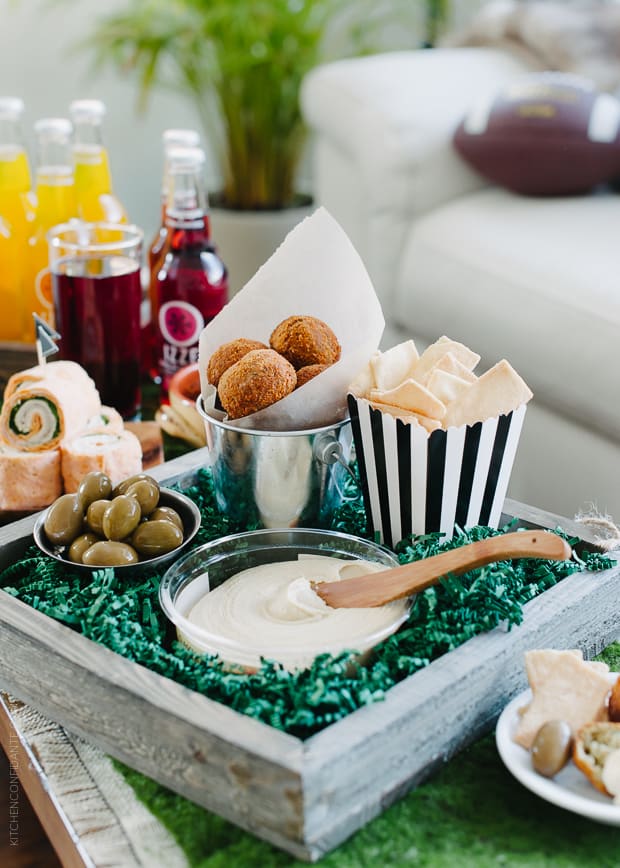 Print Recipe
Ingredients
For the Roasted Eggplant:
1 medium eggplant
kosher salt
olive oil
freshly ground black pepper 2 sprigs fresh thyme
For the Roasted Eggplant Falafel Bites:
2 cups baked potato chips (I recommend Lays Oven Baked Potato Chips) 1 15-oz can chickpeas
1 roasted eggplant
4 cloves garlic, smashed and peeled
1 shallot, chopped
1/3 cup cilantro, chopped 1 teaspoon cumin
1 teaspoon kosher salt
1/4 teaspoon paprika
1/2 cup flour
1 teaspoon baking powder
Hummus, for serving
Instructions
Preheat the oven to 400°F.
Slice the eggplant in half and score the flesh of each eggplant half with a sharp knife in a diagonal pattern. Place the eggplant in a colander set over a plate and salt generously. Let the eggplant sit for 20-30 minutes.
Rinse the eggplant under cool running water, then pat dry with paper towels. Brush with olive oil, season with salt and pepper and sprinkle with fresh thyme. Roast for about 20 minutes, cut side up, for about 30 min- utes, or until the eggplant is golden and fork tender. Let it cool slightly, then scoop the tender eggplant out of its skin, and if necessary, place in a strainer to remove excess moisture. Discard the skin.
In the bowl of a food processor, place the potato chips and process until they are fine crumbs. Transfer to a shallow bowl.
Return the food processor to its stand. Place the eggplant, chickpeas, garlic, shallot, cilantro, cumin, salt and paprika. Pulse a few times until combined, but not too much so that it becomes puréed. Sprinkle in the flour and baking powder and pulse or stir a few more times. If the mixture comes together in a ball in your hands it is ready. If the mixture is still moist, gently stir in a little more flour until it is ready.
Line a baking tray with parchment paper, and using a small ice cream scoop, scoop out balls of the dough, about 1 1/2 inches wide and place on the tray. Chill the dough for at least 40 minutes in the refrigerator.
Once chilled, coat each falafel bite in the crushed potato chips. Set aside.
In a small deep sided skillet or cast iron pan, pour enough peanut oil so it is about 3 inches deep. Heat over medium heat until the oil is 375°F. If you don't have a thermometer, the oil will shimmer and if you insert a wooden chopstick, you will see tiny bubbles. Test the oil by gently frying one of the falafel bites. If all is well, proceed with the remaining falafel bites, six at a time, using a large slotted spoon to rotate them as they fry. They will expand a little as they cook. Fry for about 4 minutes or until golden and fully cooked on the inside. Carefully remove from oil and place on a paper towel lined plate to drain excess oil.
Serve warm with hummus.