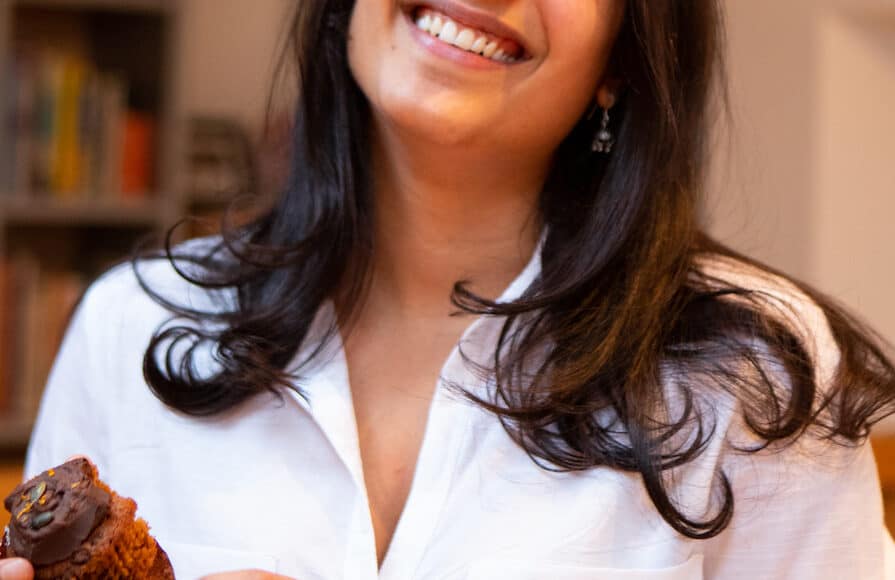 52 Weeks 52 Sweets: Elegant Recipes for all Occasions — Fusion Baking with Vedika Luthra
In Episode 48 of the Kitchen Confidante Podcast, Liren Baker talks with Vedika Luthra of Hot Chocolate Hits about her new book, 52 Weeks, 52 Sweets: Elegant Recipes for All Occasions.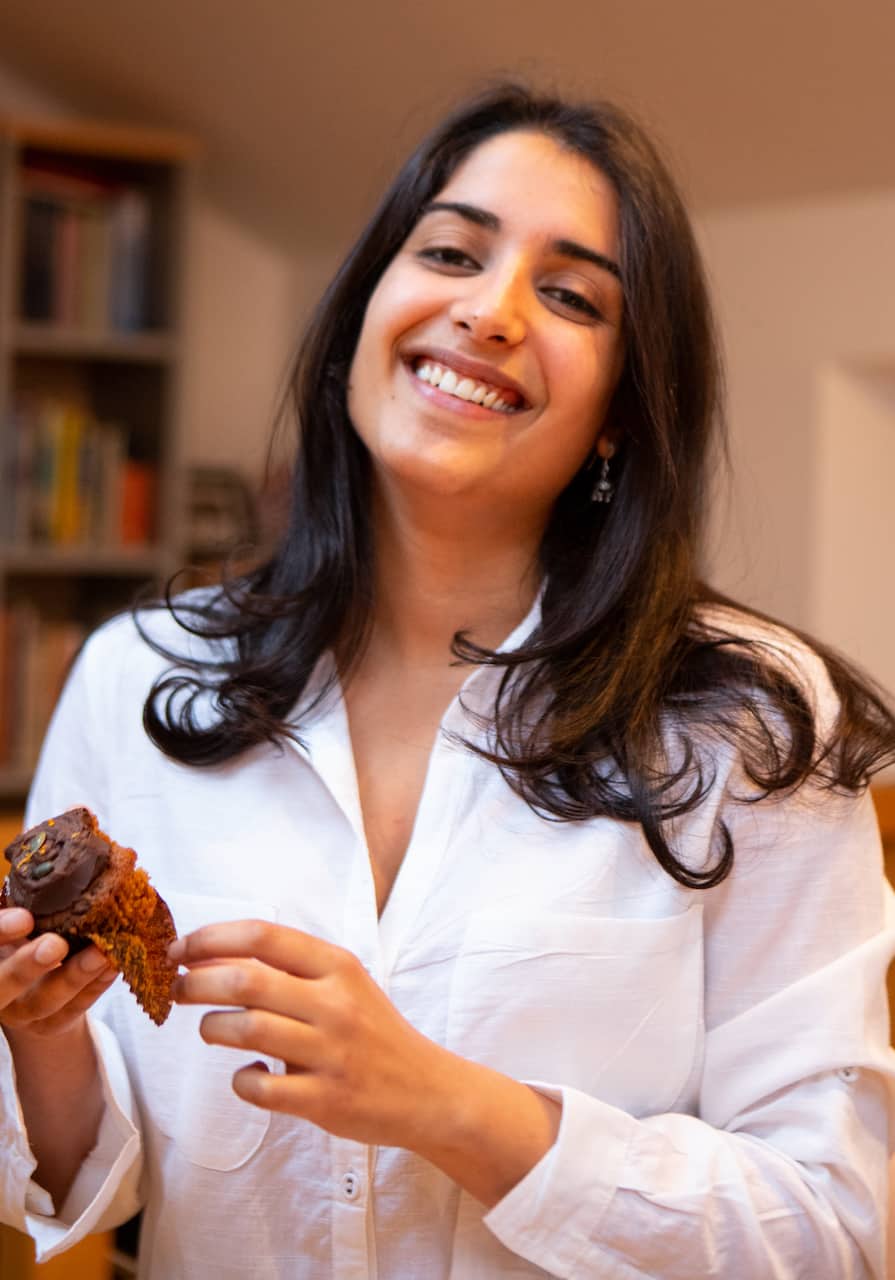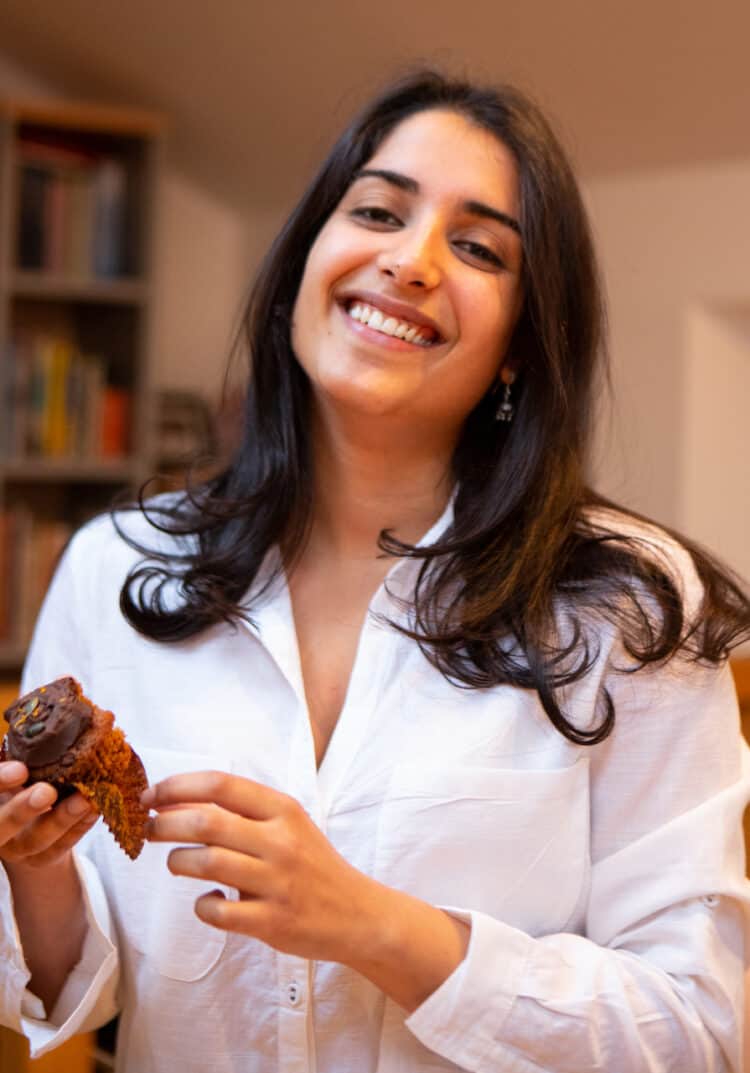 52 Weeks 52 Sweets: Elegant Recipes for all Occasions — Fusion Baking with Vedika Luthra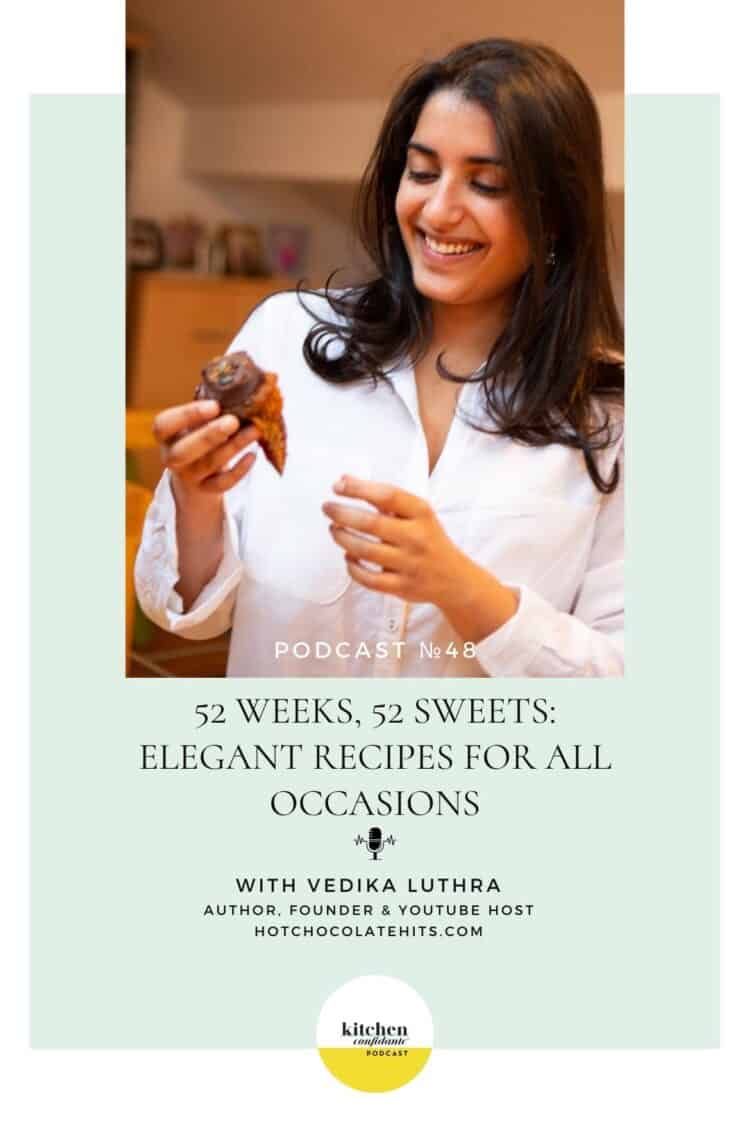 I recently spoke with Vedika Luthra, an impressive young baker, YouTuber, and cookbook author on the podcast.
Vedika is the creator of the food blog and popular YouTube channel, Hot Chocolate Hits. Born in India, Veda was raised in Poland and later moved to the Netherlands, where she now pursues postgraduate studies in law. Vedika's first cookbook, 52 Weeks, 52 Sweets: Elegant Recipes for all Occasions, was released in November last year.
In this episode, Vedika shares all about her international childhood, building her YouTube channel, and writing her cookbook.
Listen to the full episode or keep reading for some of my favorite moments with Vedika.
How did you get started in baking?
I was born in India and moved to Poland when I was six. I went to an international school growing up, where there were many people from the U.S. We always had Indian food at home, but I had all these Polish and Western influences in my life too. I had a sweet tooth and was always in awe of the box mix cakes my American schoolmates would bring. I got some cake mix boxes, and when those ran out, I started baking cakes from scratch.
I get very impatient quickly in the kitchen. Indian sweets are often laborious and time-consuming, so I'm always trying to simplify those recipes and make them easier. Growing up, I also just wanted to fit in and separate myself from my Indian identity at times, which caused me to cook with many western influences.
In college, I moved to the Netherlands for my studies. I realized it was a luxury to grow up in multiple countries and come from this amazing cultural background. So, I introduced more traditional Indian and Polish flavors into my cooking and baking and played with spices.
What inspired you to start your YouTube channel?
In middle school, I watched people like Laura Vitale on YouTube and thought it would be fun to try. Baking and YouTube have always been creative outlets. I see them as a way to share my passion rather than a job. I don't post regularly because I try to keep it as something that I do for fun. I am also studying law, working a part-time job, and doing an internship, so sometimes I need a break!
What was it like writing your first cookbook?
I was working with a publishing company in the Netherland, but I didn't speak Dutch well enough, and it wasn't the right market for me, so I dropped the idea. Since I am in school, the cookbook was always a dream for the future but not something to do instantly.
However, my now-editor found me on YouTube and reached out about writing a cookbook. Since I already had the idea for 52 Weeks, 52 Sweets ready, I quickly made the proposal and started writing.
The book is all about seasonal cooking, sustainability, and accessibility. I wanted everyone to be able to use at least some of the recipes in my book. My multi-cultural upbringing influences the recipes, but they are also very seasonal. There is a recipe for each week of the year, using seasonal ingredients that are not exclusive to any geographical region so that anyone can use my book no matter where they are from. The book also provides substitutions for any dietary restrictions.
Learn more
Listen to the full podcast episode with Vedika to learn more about her journey, visit her website hotchocolatehits.com for more recipes, and find her on Instagram at @hotchocolatehits and on YouTube.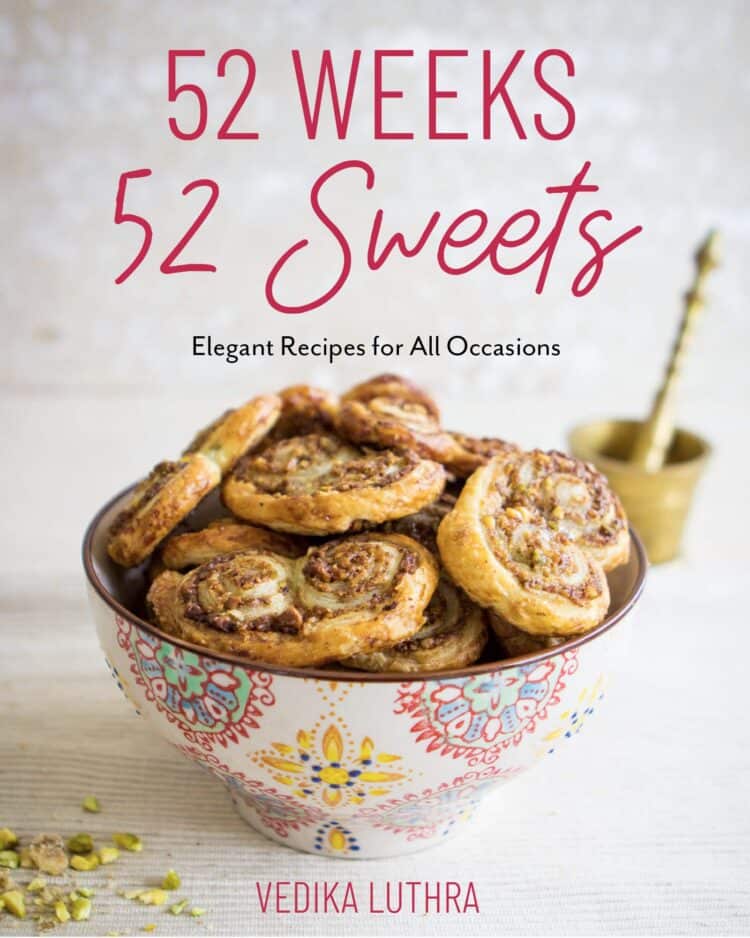 Related posts
Pear Crumble from 52 Weeks, 52 Sweets