Redefining Sorbet with SorBabes Founders Nicole Cardone and Deborah Gorman
In Episode 49 of the Kitchen Confidante Podcast, Liren Baker talks with SorBabes Founders Nicole Cardone and Deborah Gorman about how they are redefining sorbet, one bar at a time!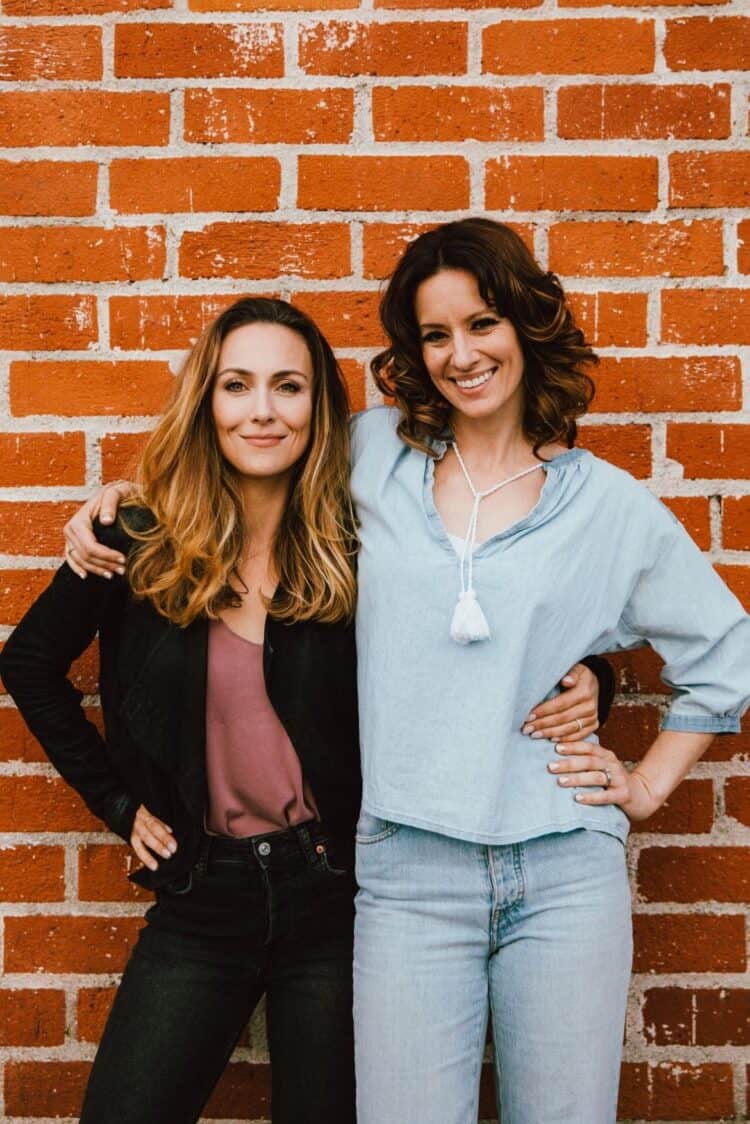 Redefining Sorbet with SorBabes Founders Nicole Cardone and Deborah Gorman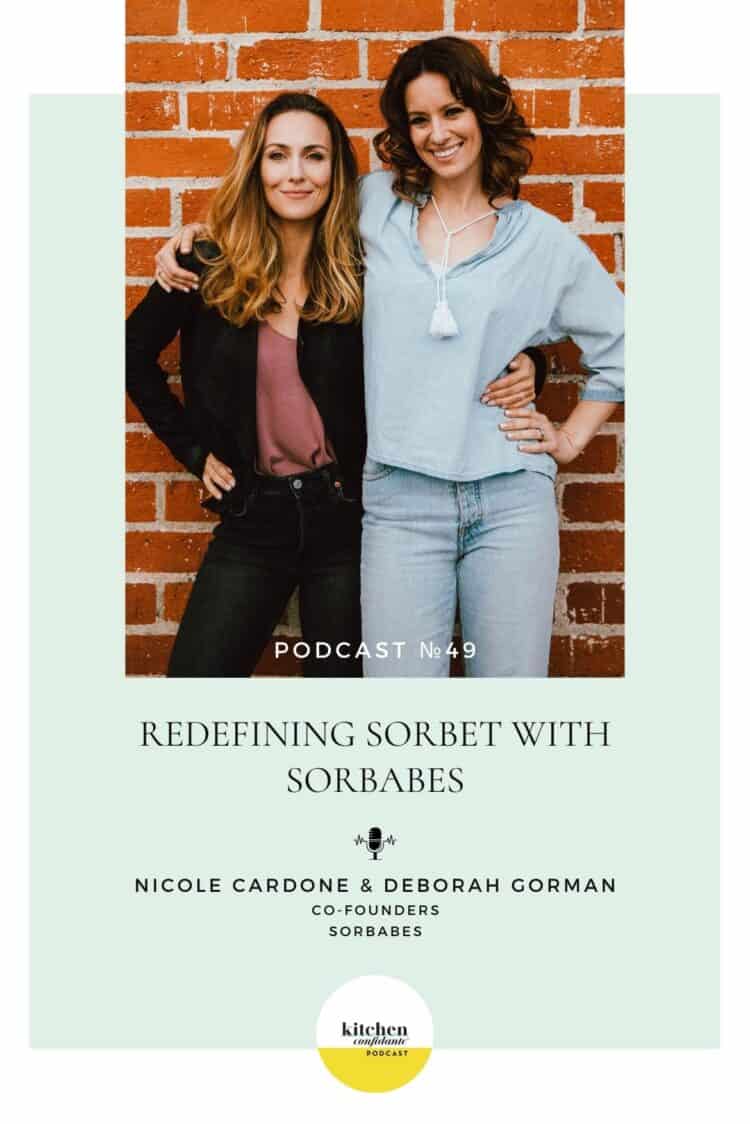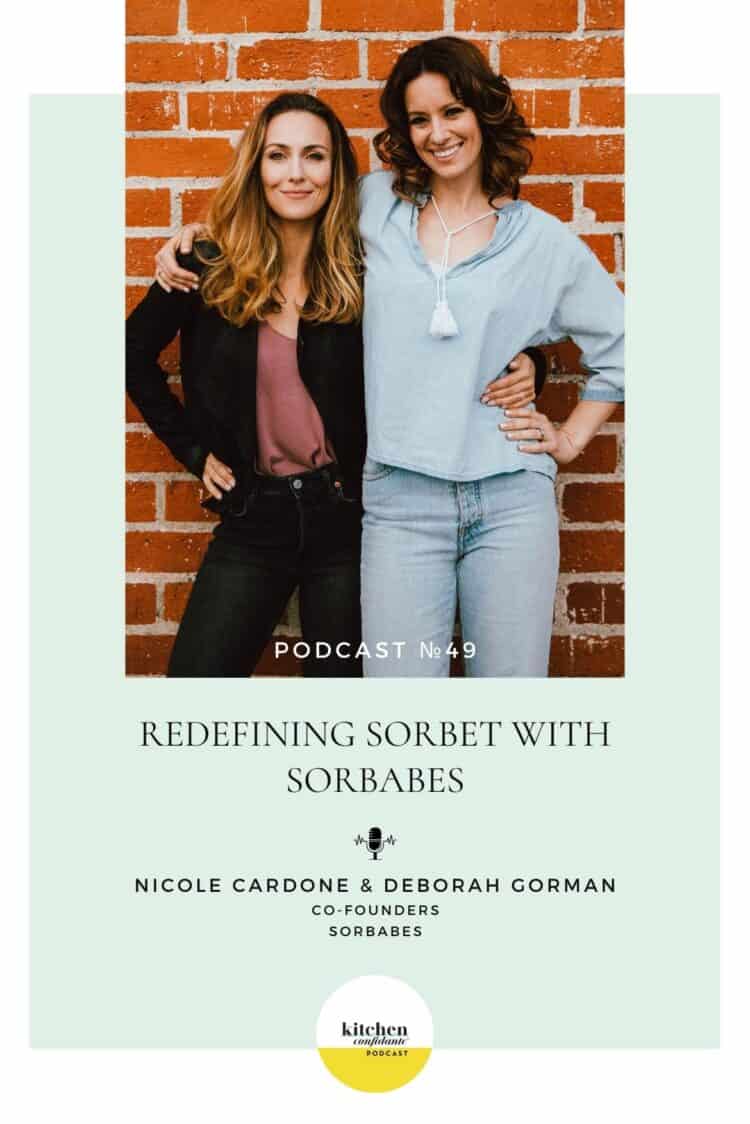 On the podcast, I had the pleasure of speaking with Nicole Cardone and Deborah Gorman, the cofounders of SorBabes. Since 2012, Nicole and Deborah have been on a mission to redefine sorbet as an indulgent, decadent treat and give it the respect it deserves. Their bold, unique flavors and creamy sorbet bars are out to revolutionize how we think of sorbet.
Listen to the full episode here, or keep reading for some of my favorite moments with Nicole and Deborah.
How Did SorBabes Get Started?
While growing up, Nicole lacked access to fresh fruits, so she became obsessed with going to farmer's markets during college. She would wait until closing and buy up the leftover bags of beautiful, tree-ripened fruit, like peaches, that wouldn't last another day. Then, she'd go home and make delicious fruit smoothies and sorbets with herself and the other students on her floor.
When she didn't feel like making her own sorbet, she'd explore the options available in stores. However, she found these sorbets to be lacking. She wished sorbets would offer the same flavor options and decadent ingredients that you'd get from a Ben & Jerry's pint. So, she started incorporating more tasty chunks and complexities into her homemade sorbets.
Around this time, she realized she wanted to do more with her sorbets, but she recognized that she had no true culinary skills. That is when her mother-in-law introduced her to Deborah.
Deborah was working with Nicole's mother-in-law as a private chef then. Her mother-in-law knew that the two women had similar interests, work ethics, and entrepreneurial aspirations, so she insisted they must meet!
Deborah had a background working in fine dining restaurants in NYC, including making sorbet at an Italian restaurant and a similar appreciation of farm produce. The two were a match made in heaven, and they've been working together to revolutionize sorbet ever since!
Nicole and Deborah rented an overnight space at a Brooklyn ice cream shop in their early days. When they would show up for the night, the men clocking out for the day would say, "Oh, the SorBabes are here!"
At first, Nicole and Deborah questioned if they wanted to be referred to as "babes," but ultimately, they decided it was an opportunity to take back the meaning of the word and redefine it for themselves. After all, it generally is a gender-neutral term of endearment. So, they decided to run with it!
What Makes the SorBabes Sorbet So Unique?
SorBabes' goal is to bring specialty ice cream's indulgent, crave-worthy experience to sorbets. Sorbet is traditionally a bit one-note, but SorBabes brings indulgent complexity to their products with creative flavor combinations and the incorporation of toppings, pieces, chunks, and swirls. They also stick to their love of fresh produce and use amazing quality fruits in their recipes.
They also create unique sorbets by incorporating nut butters into many of their recipes. Using nut butter is not traditional, but it brings creamy fats into the recipes and creates that rich, creamy experience of ice cream in a non-dairy product.
And with layers of flavors and textures like pistachio salted caramel swirl, wild berry crisp, peanut butter fudge, and mango coconut crunch, their flavors are certainly not lacking in creaminess or indulgence!
Currently, SorBabes sorbets only come in bars, which also sets them apart. They found that people tended to gravitate towards the bars over the more traditional ice cream pints because they were so unique and new. SorBabes is truly creating a whole new category of crave-worthy frozen desserts!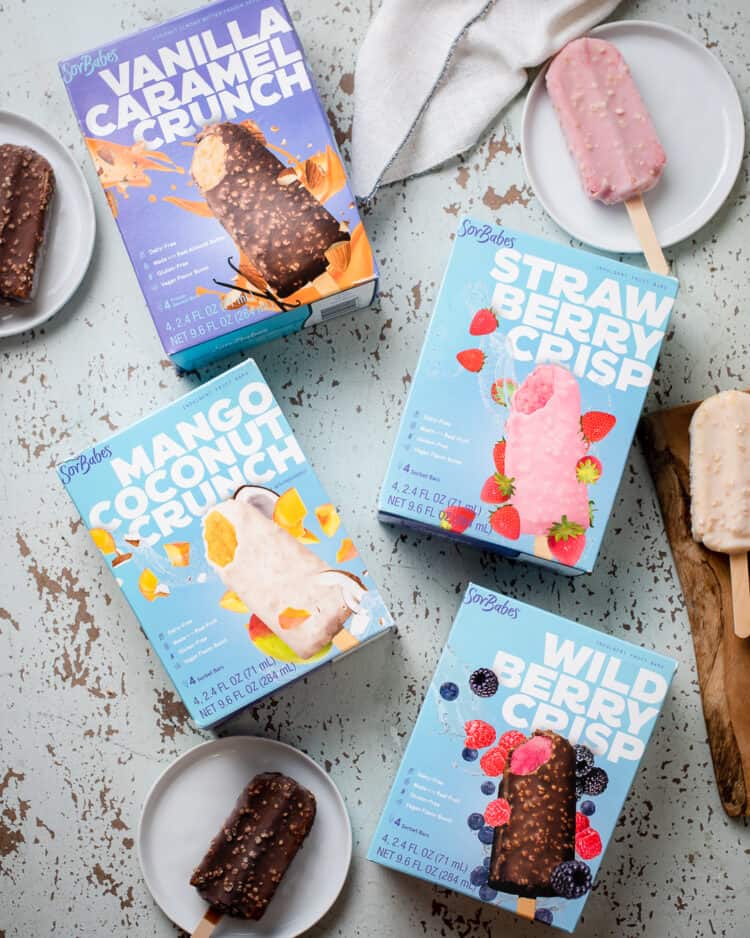 Learn more
Listen to the full podcast episode with Nicole and Deborah, learn more at SorBabes.com and follow them on Instagram at @SorBabes. Their products are currently found in stores around Texas, Utah, and the Pacific Northwest, with plans to expand distribution in 2023. If you live in the U.S. outside these areas, you can order all of their flavors online.
Sorbet-inspired posts
Peach Sorbet Mojito Float
Cherry Basil Sorbet
Red White and Blue Berry Sorbet Floats
Mango Ginger Sorbet