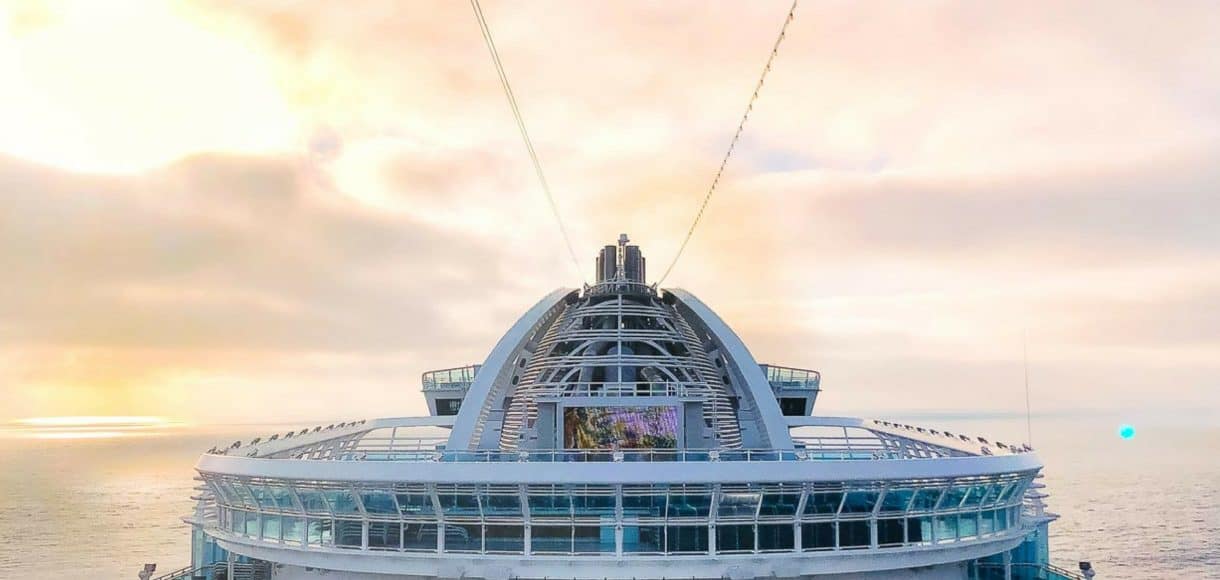 A Taste Of Cruising the Mexican Riviera: Travel with Princess Cruises
Planning a trip to Mexico? Join me for a taste of a 7-day Mexican Riviera Cruise onboard the Ruby Princess with Princess Cruises and come back new!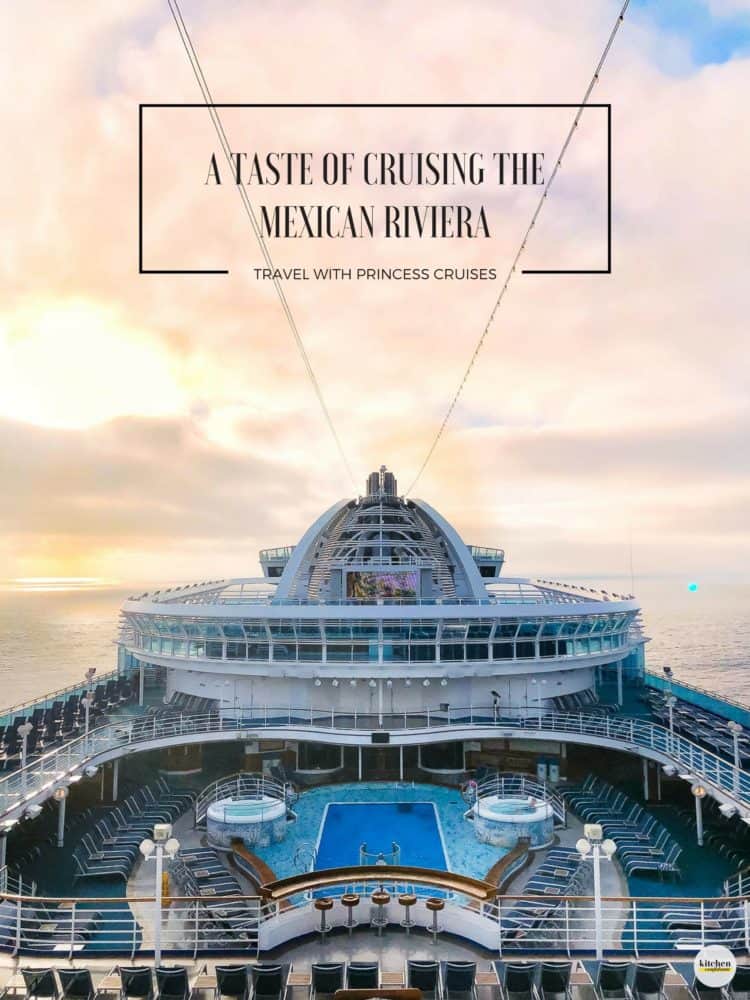 A Taste Of Cruising the Mexican Riviera: Travel with Princess Cruises
Planning a trip to Mexico? Join me for a taste of a 7-day Mexican Riviera Cruise onboard the Ruby Princess with Princess Cruises and see how it will help you to come back new! This post is sponsored by Princess Cruises and SheKnows Media.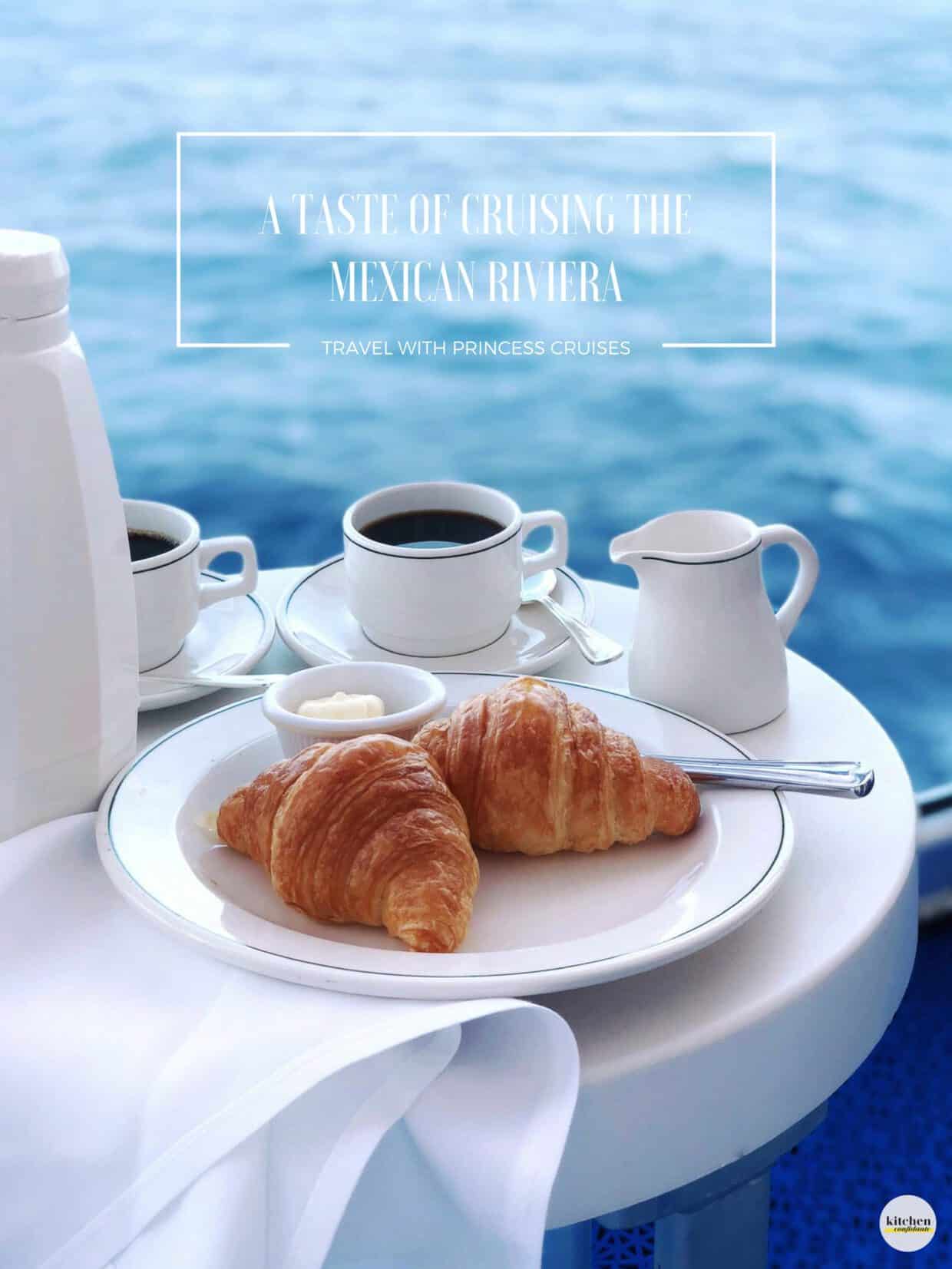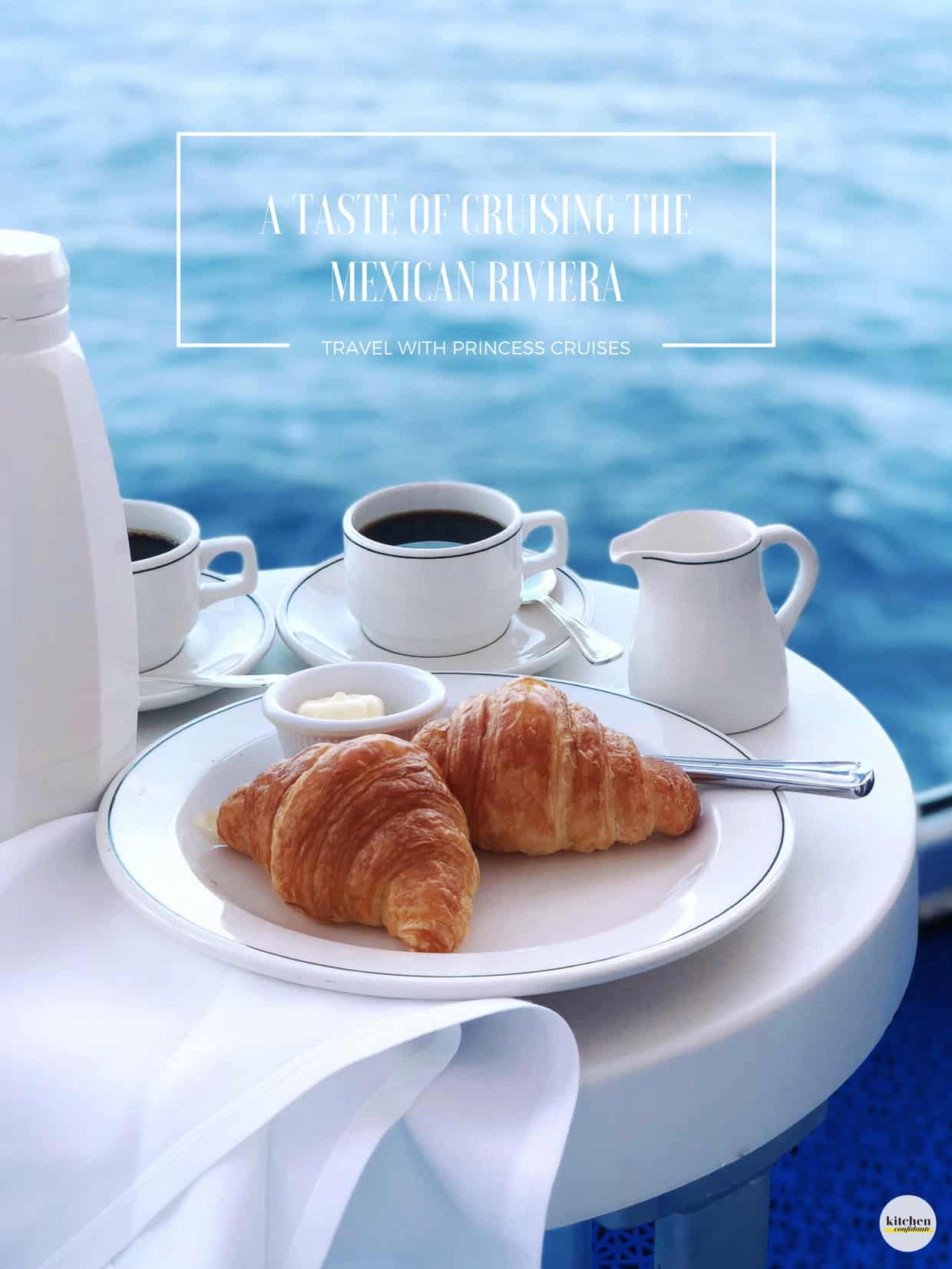 TABLE OF CONTENTS
Mexican Riviera as a Destination for Cruising
Why We Loved Cruising with Princess Cruises
Life On Board the Ruby Princess
Food on Board the Ruby Princess
Excursions
Princess Cruises Travel Tips
Mexican Riviera as a Destination for Cruising
Over the years, I have been to Mexico multiple times — savoring everything from the vibrant city life of Mexico City, taking in the quiet back roads to the coast of Puerto Vallarta, girlfriend trips to Cancun, to relaxing resort trips with my family in Los Cabos. I've always loved Mexico for its accessibility, the delicious food, and its rich culture and history.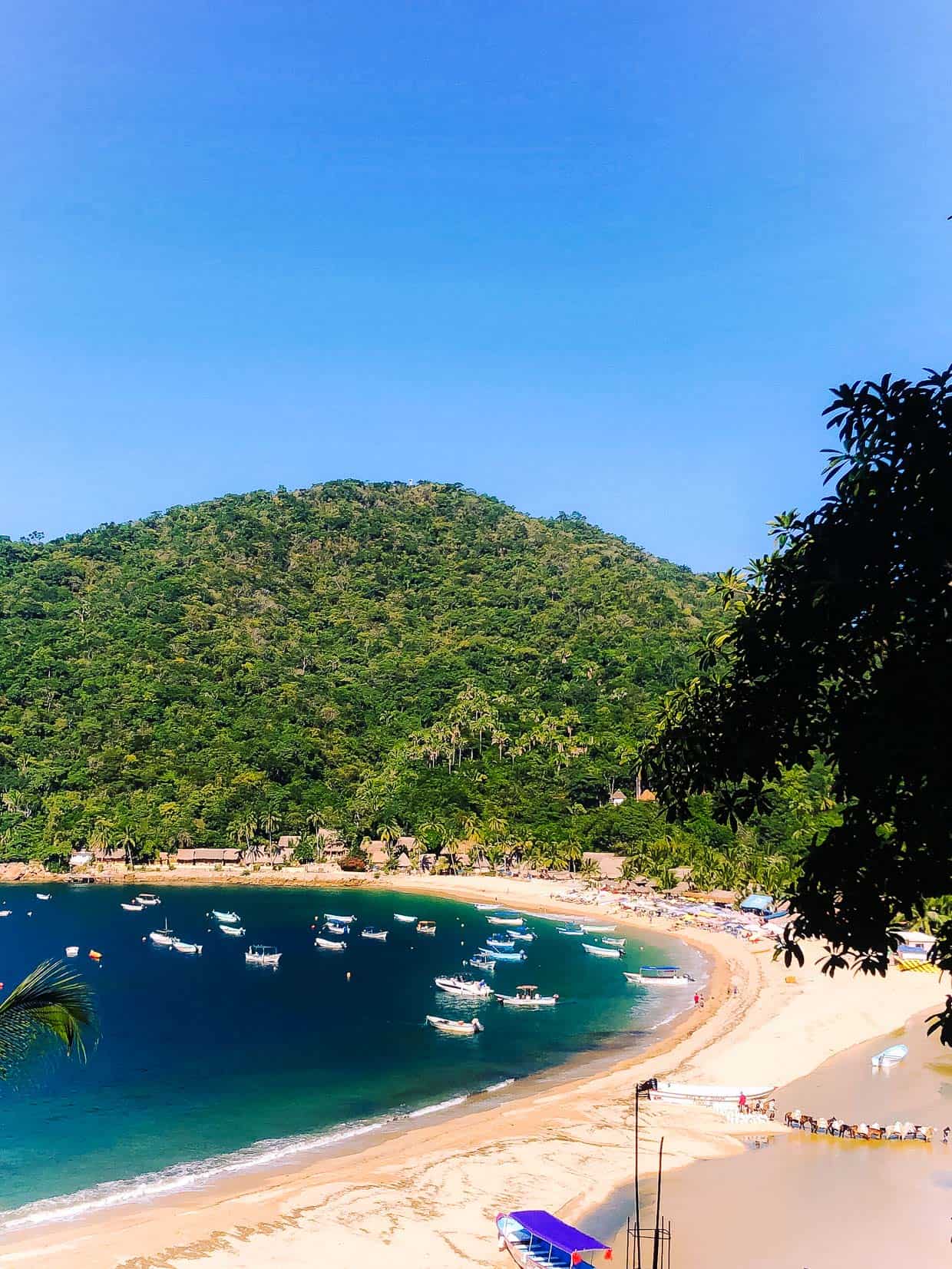 But I've never cruised to Mexico, and I was thrilled with the opportunity to partner with Princess Cruises and enjoy a 7-day Mexican Riviera cruise! Living in the Bay Area, the round-trip sail from Los Angeles is so convenient, and a November cruise to escape the winter doldrums of Northern California and savor the warm Mexican sun was, needless to say, welcome.
Ruby Princess set sail from Los Angeles, and after two days at sea, we arrived at Puerto Vallarta. From there, we made stops at Mazatlán and Cabo San Lucas. One more final day at sea brought us back to Los Angeles.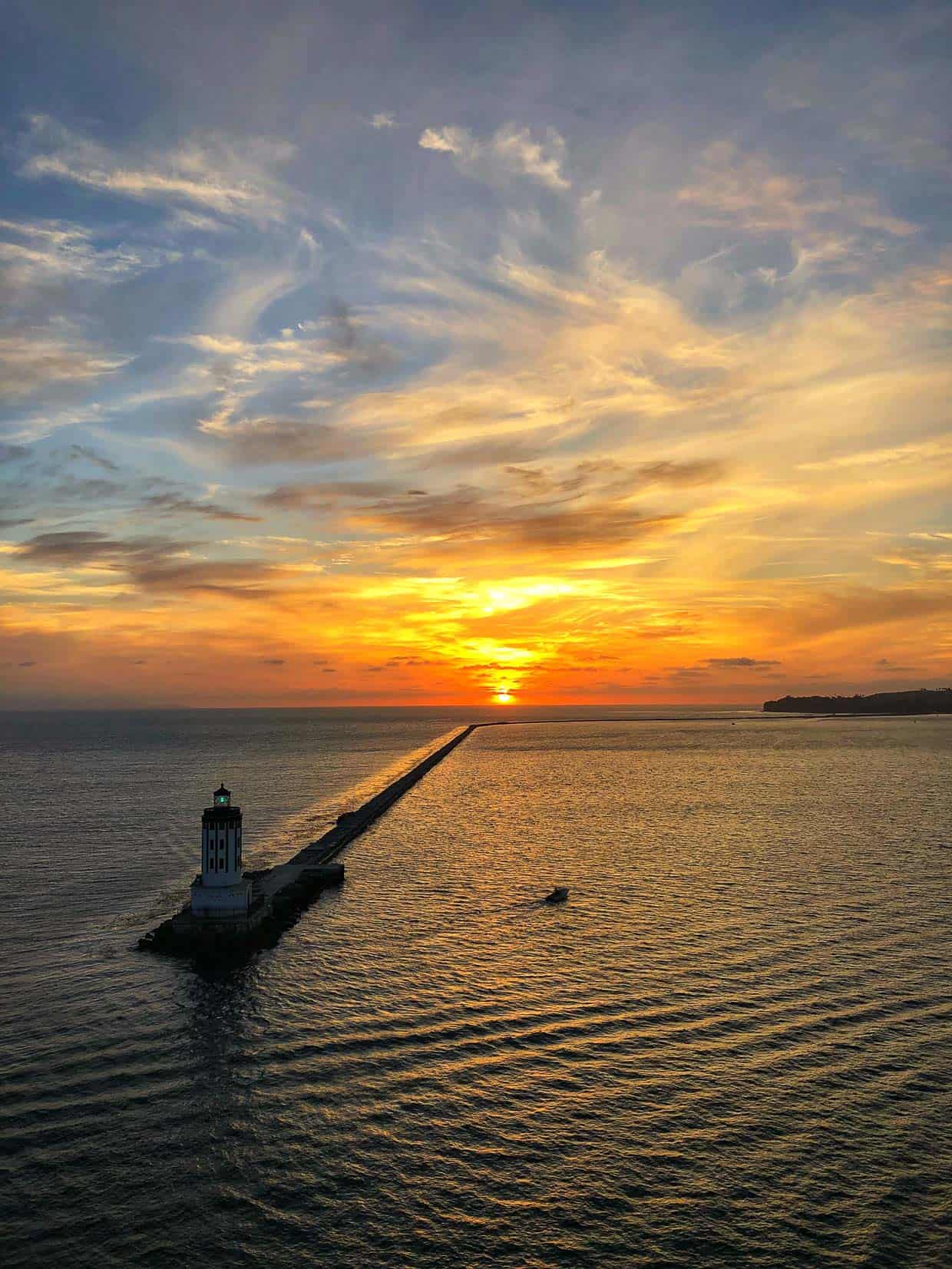 Why We Loved Cruising with Princess Cruises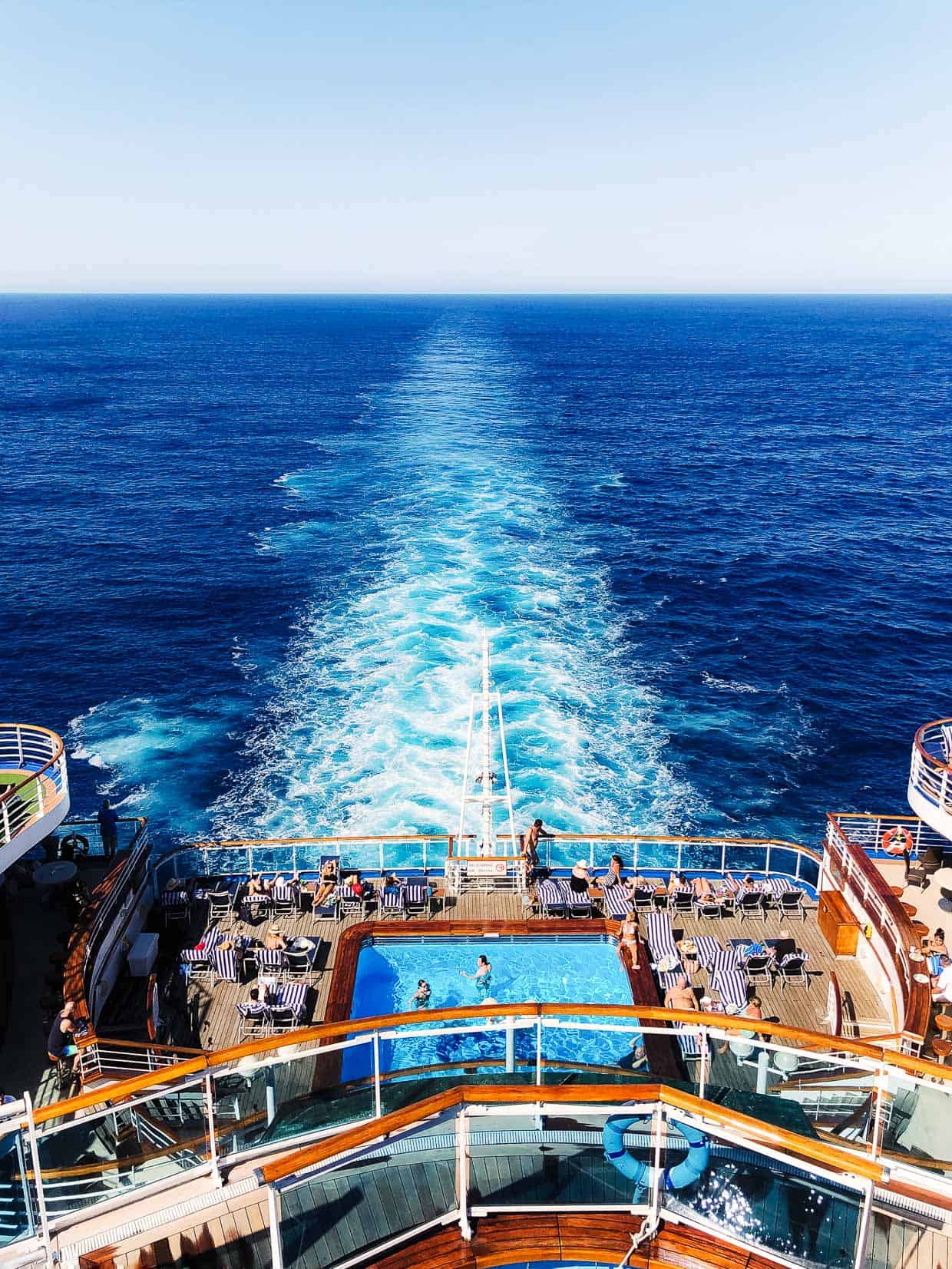 While this was my third cruise experience, this trip was my maiden voyage with Princess Cruises! And I didn't enjoy it alone. For my mother-in-law, this was her very first cruise — an item on her bucket list — and I was thrilled to share the experience with her. I have been lucky in life to have been blessed with a wonderful mother-figure that I not only consider a good friend; after this week, we can happily say that we're pretty compatible travel buddies, too! Sharing this cruising experience with her was a wonderful way to bond, to thank her for all she does for us, and to spend some extra time together, since she lives several hours away by plane.
We loved seeing all kinds of fellow passengers onboard Ruby Princess. From honeymooners to families, retired travelers to multiple generations celebrating milestones — it was a really great mix of travelers! There was one extended family with 24 people — how awesome is that?
There was always something going on onboard — my mother in law quipped that if you ever got bored while on a cruise there was a real problem, and she's right. There's always something to do, somewhere to go, and something to try! More on that in a bit.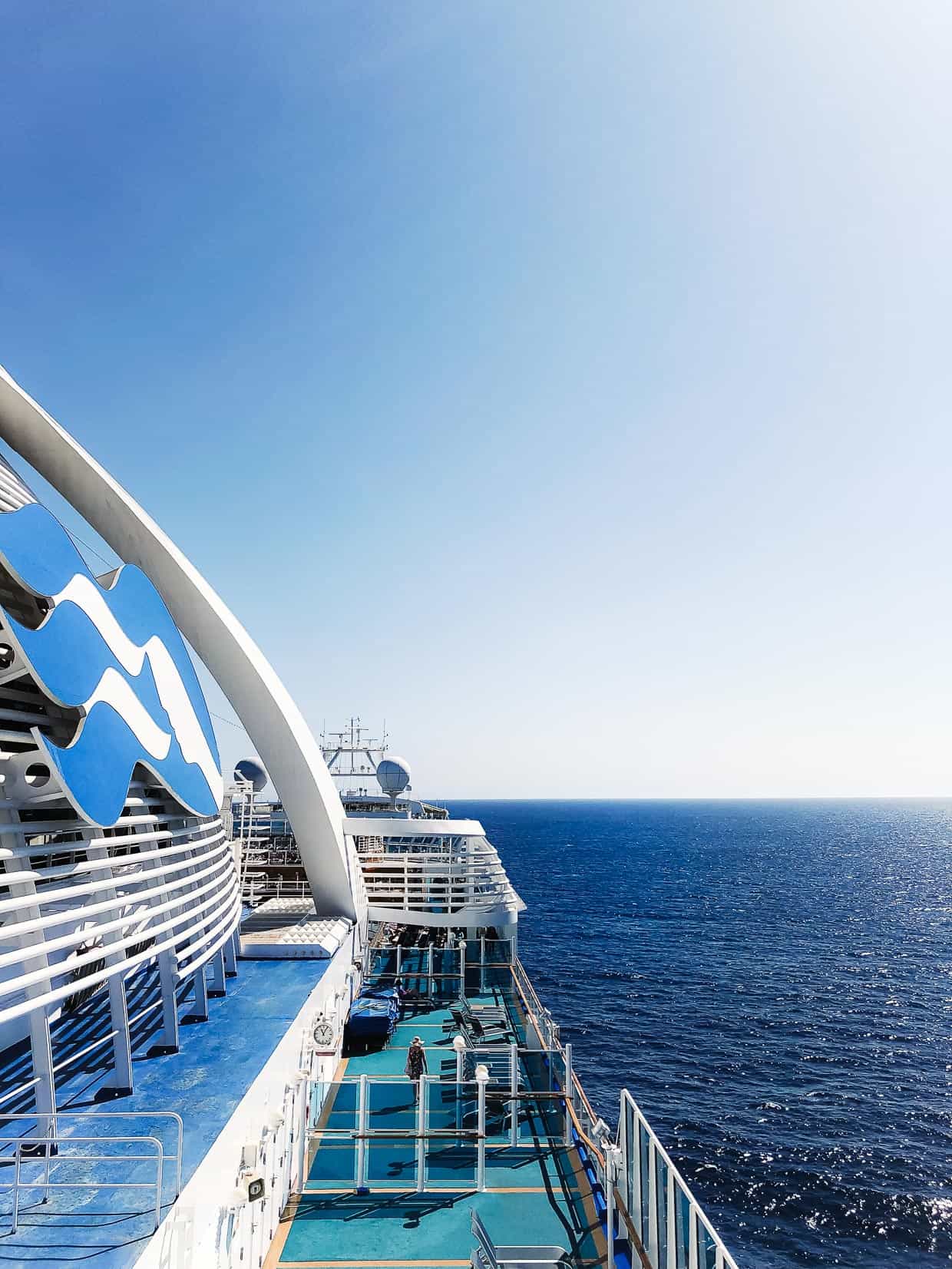 What really struck me about cruising with Princess Cruises is how differently I felt when I returned home. I don't know about you, but I have a really hard time disconnecting from work when I travel, even with my family. It's far too easy to log on, respond to emails, check social media, and follow the news when you fly, even out of country. I often come home from trips feeling like I need another vacation — and I'm guessing you probably have, too.
This trip was different. When you sail away, into the sunset, leaving everything behind, you really are given the gift to focus on yourself, who you are traveling with, and saying farewell, for a while, to everything. With limited time online, I was free to really and truly enjoy meals without my phone (other than to take pictures, ha ha), to lounge on the deck and appreciate the vastness of the ocean, to talk, to laugh, to dance, to indulge at the Lotus Spa, to meet our fellow passengers! And that is how I truly understand now what Princess Cruises means when they say that you will come back new — because, really, you will. The greatest luxury in all of this is the gift of time to focus on yourself.
Life On Board the Ruby Princess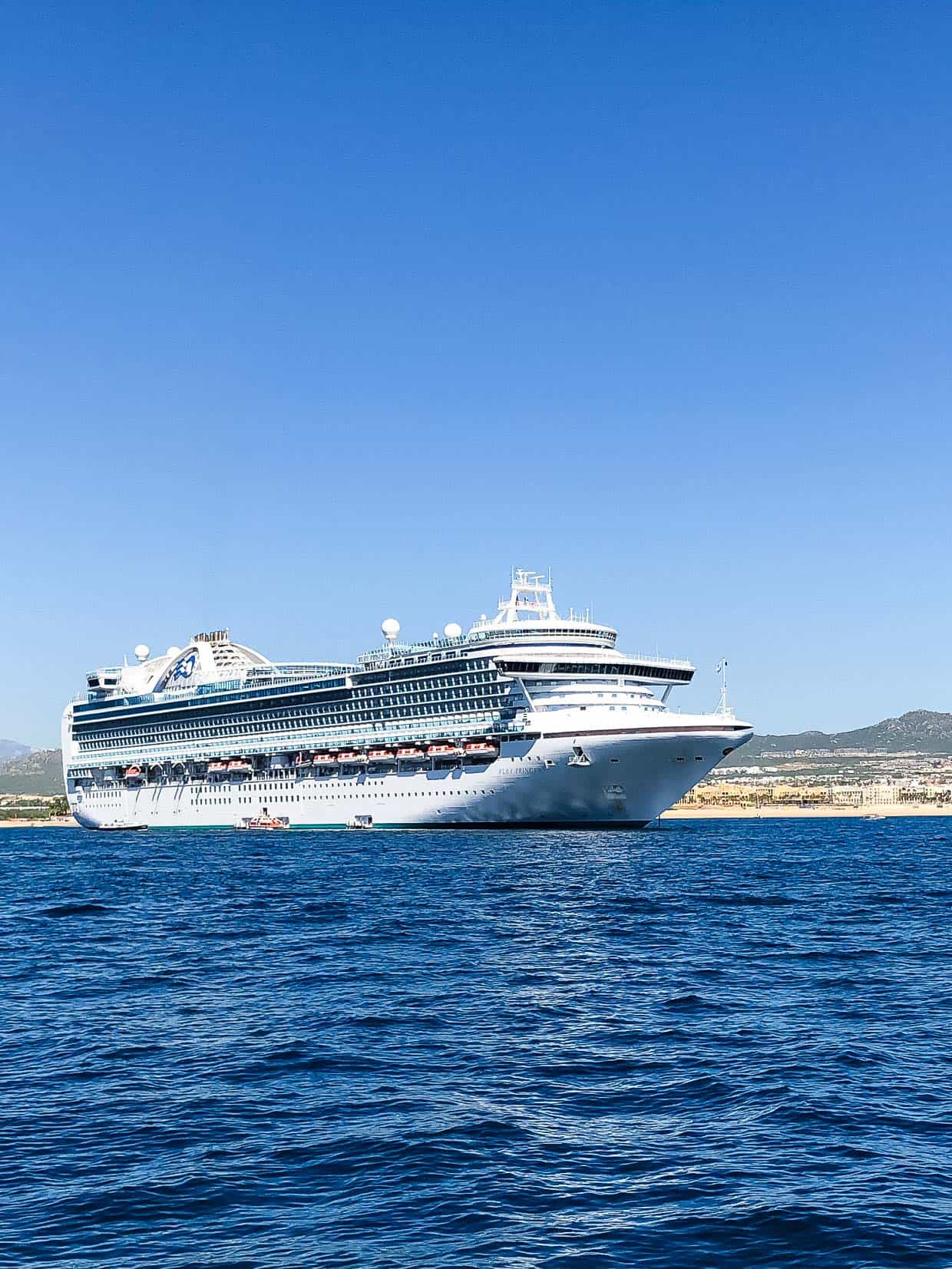 Cozy Staterooms
For my MIL and I, our stateroom was just right for the two of us. The Princess Luxury Beds were incredibly comfortable — we marveled at how well we slept each night! The bathroom, while small, was designed smartly – everything you need is at your fingertips, the hooks are in the right spot, the towel racks made sense — if you've ever cruised, you understand what I mean. Our stateroom was located midship on the Aloha Deck — which I appreciated for it tends to be more stable in the middle of the ship; that said, we had calm waters and smooth sailing the whole week, so that was a non-issue. There was ample storage for us — and I admittedly overpacked on this trip!
But the highlight of our stateroom was the balcony. If you are planning a cruise, I cannot recommend a balcony enough — there is nothing like waking in the morning to the sunrise, with a cup of coffee delivered to your room with fresh pastries. Or sailing from your port of call into a coral sunset as you get ready for dinner.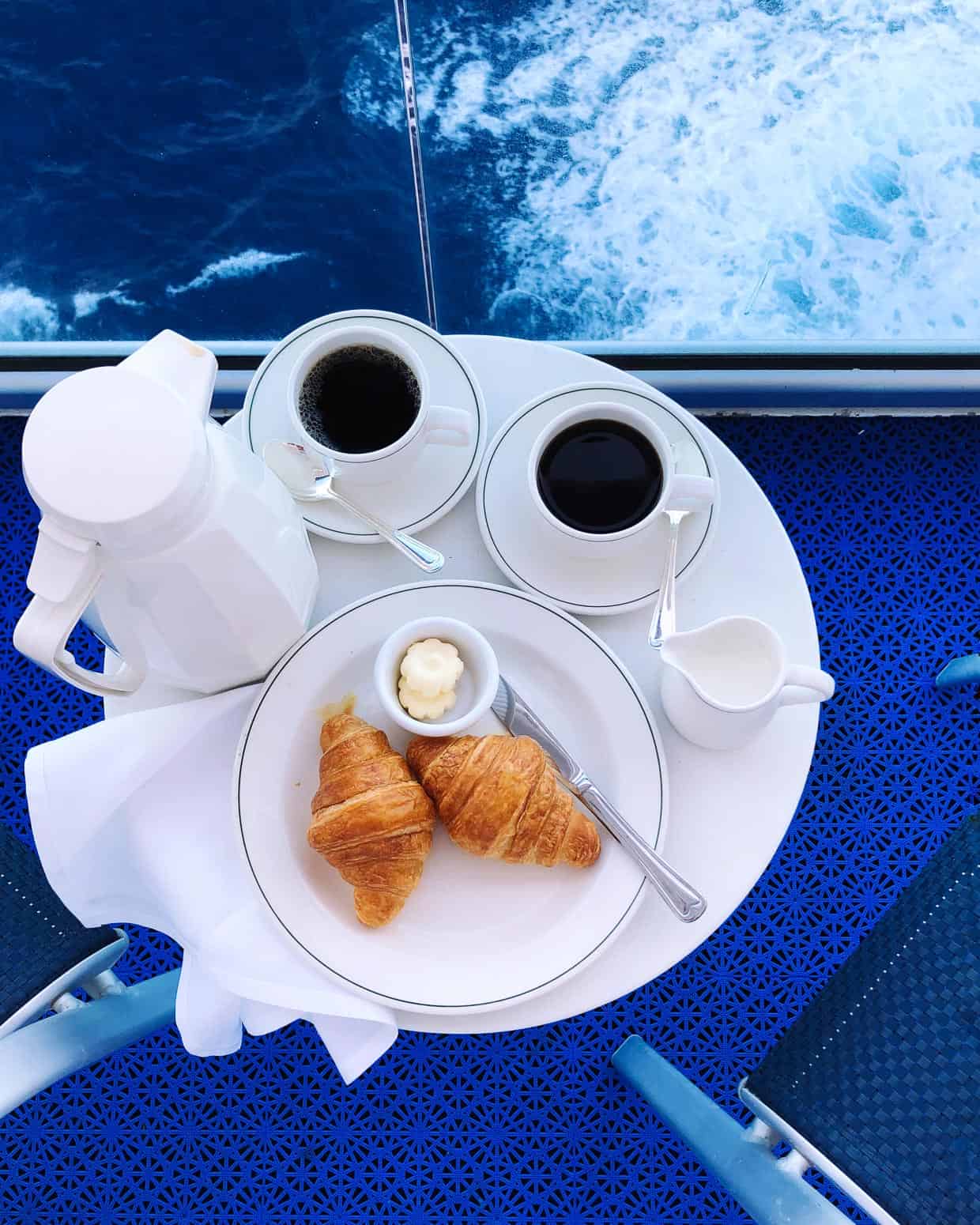 Something for Everybody
Like I mentioned, life on board Ruby Princess is rich with activity. You can do as much or as little as you wish, and there is something to tempt everybody!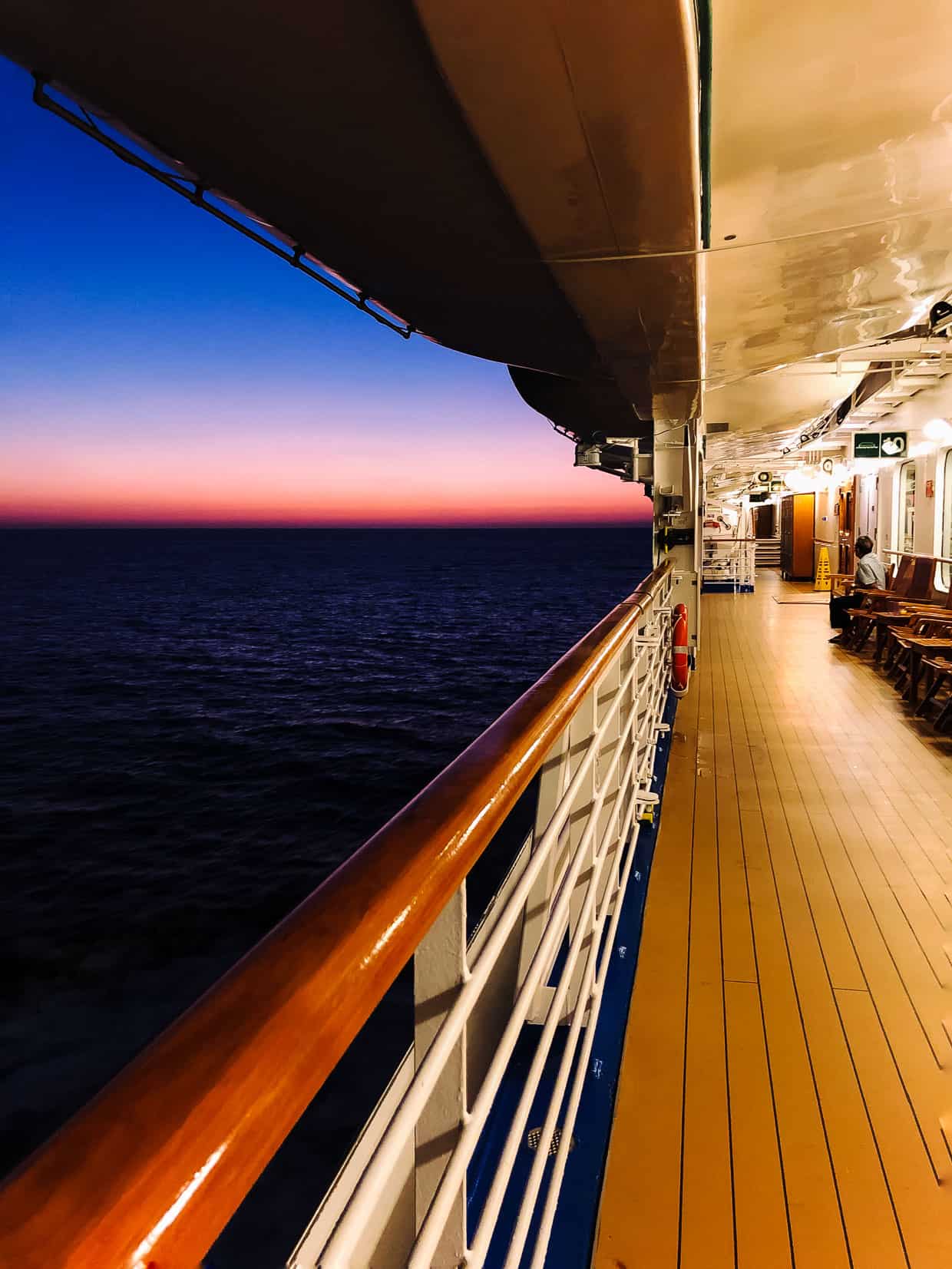 Every evening, you learn to eagerly await the delivery of the Princess Patter, a newsletter that gives you all the information you need to plan your next day: from the weather forecast and the sunrise and sunset times (because you will honestly never tire of the glorious sunrises and sunsets!), to the day's activities on board, which are planned into the wee hours of the night. If, on that day, you are at a port of call, there is additional information on local highlights, culture, food, places to visit and shop, and tips to help you enjoy your surroundings.
And even though you likely will have disconnected from your phone, all of this information is handy online — Princess Cruises provides ship wi-fi where you can find this information and even book activities or excursions.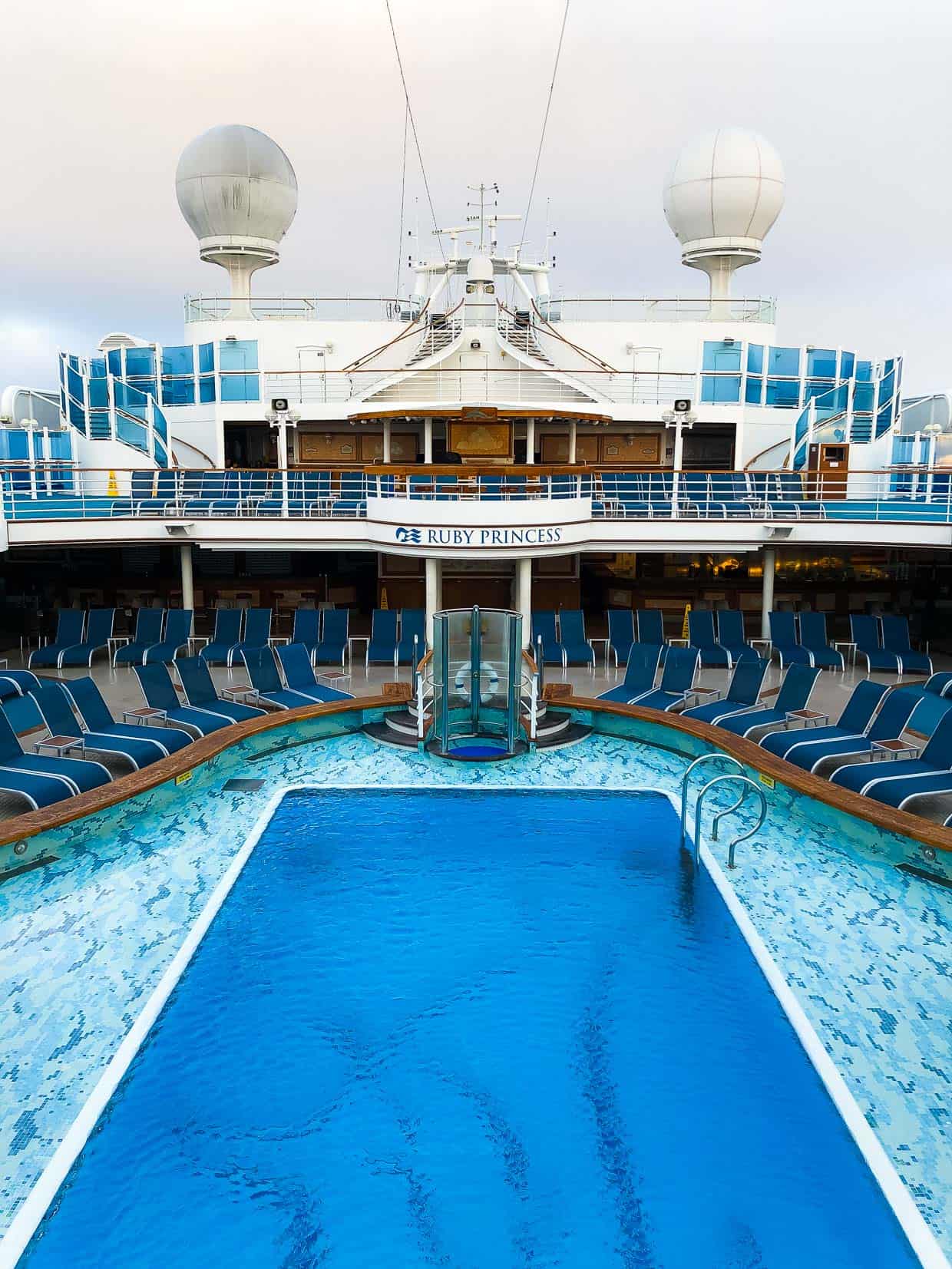 Lotus Spa
A mother-daughter girl's trip wouldn't be complete without a trip to the spa, and with our first and last days being at sea, we bookended spa days to make sure we kicked off our vacation feeling ready and fresh, and ended the trip feeling rejuvenated and relaxed.
Yes, being away from the family and the minutia of everyday life is already indulgent, but I really wanted to spoil my mother-in-law! Our at-sea days were the perfect ones to do so.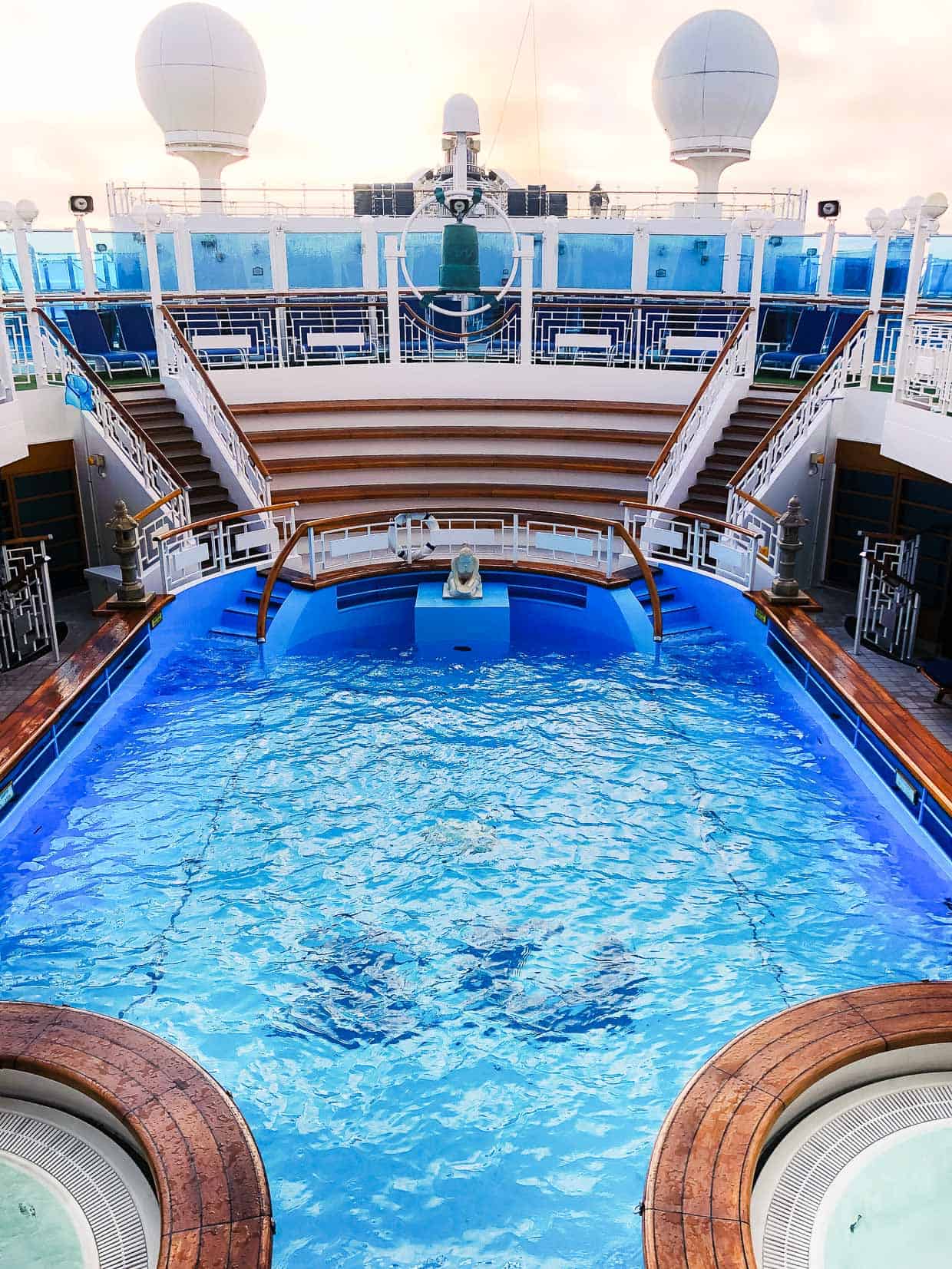 To kick-off the cruise, we indulged in facials — something I hardly ever do, even though I know it's so good for you! What I loved about my esthetician is that she would continually check on my skin throughout the week — it's those little details that really make you feel as though your skin is a priority! As I type this, my skin is still glowing, and I can honestly say it was one of the best facials I have ever had.
My dishpan hands got some major R&R — I don't know about you, but I usually try to get a mani-pedi before a vacation — but time got in the way — in a way, it was a blessing in disguise, because I was able to indulge on the ship! With fingers and toes done, it put me in instant vacation mode!
And on our last day at sea, to wrap up the trip, hot stone massages were just the thing. Saving the massages for last turned out to be the best idea ever – it was a great way to soothe our tired legs (between excursions and walking all over the huge Ruby Princess, you're always moving), and to really savor our final day of bliss before returning to the real world. Between the hot stones, my therapist's expert hands, and the rocking of the ship, I was lulled to relaxation with one of the best massages I have ever had.
The Sanctuary
After our massages, we found peace in a quiet corner of the ship at The Sanctuary. Aptly named, we lounged on luxurious lounge chairs, took our spa lunch with a view of the spa and the ocean, and even indulged in high tea, served lounge-side. This adult-only retreat is a must, in my opinion.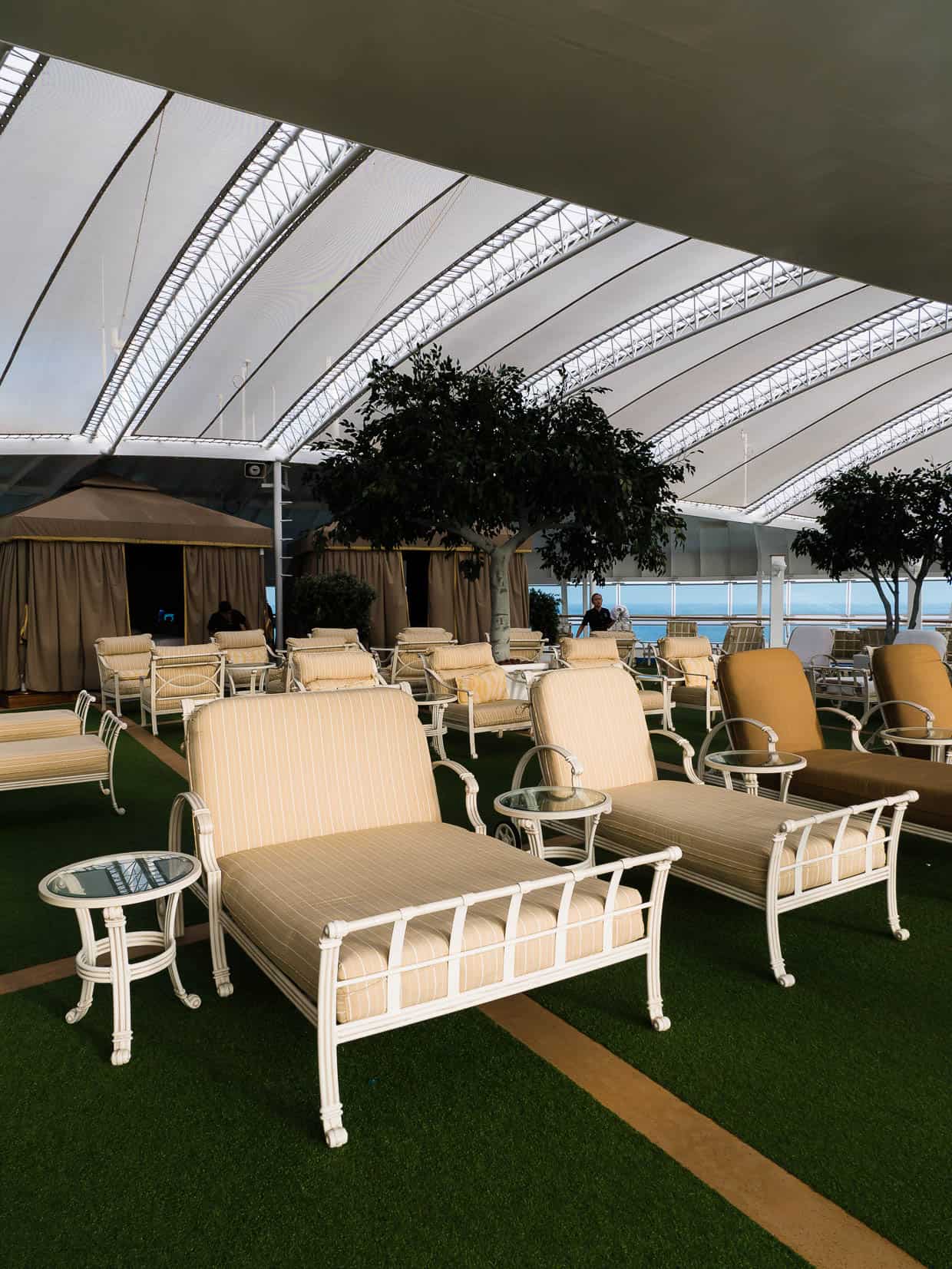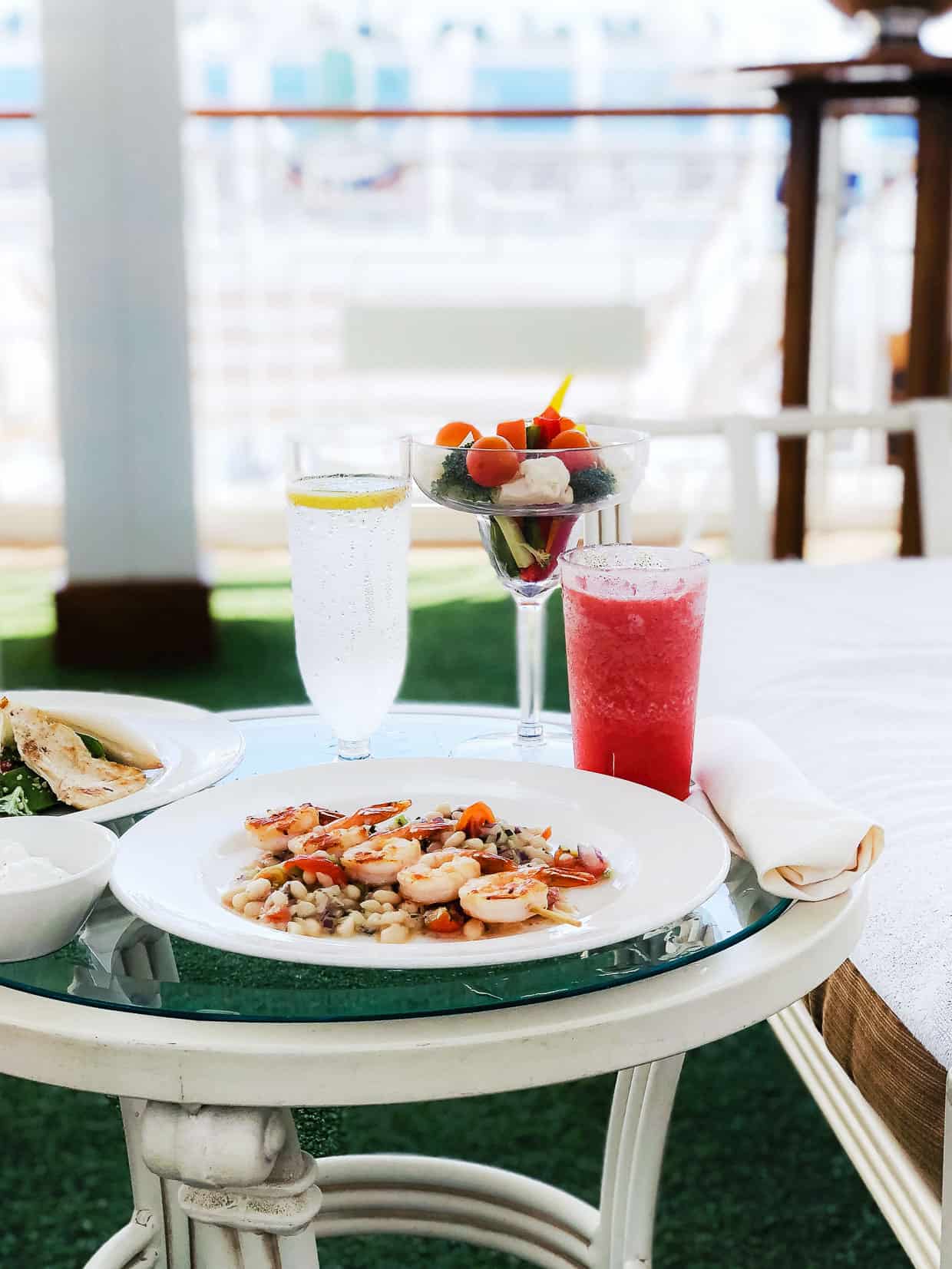 Entertainment
The cruise directors have a huge job, and so many people to please, and I really do believe they do an exceptional job. There are so many shows, live music, dancing, wine seminars — whether you want to line dance or people watch, you will never be bored. One of the highlights in terms of live shows was on our evening in Puerto Vallarta — since our ship did not sail until later in the evening, a local, award winning folklorico dance company came onboard to perform traditional Mexican dances. I personally loved how the local flavor was brought on board!
Movies Under the Stars
There's nothing better than watching a movie outdoors, and Princess Cruises does it right. This was one of the favorites, for everyone of all ages — watching a big screen pool-side with an impressive sound system under stars, with cozy blankets and fresh popcorn — it's a wonderful way to unwind at the end of the day!
Fitness Center
The fitness center turned out to be another of my favorite places to hang out on our at-sea days. There's nothing better than fitting in a workout during a trip, and whether you take a yoga or spin class or take a run on the treadmill on your own, or simply walk around the promenade deck, it's very easy to stay active at sea.
Food on Board the Ruby Princess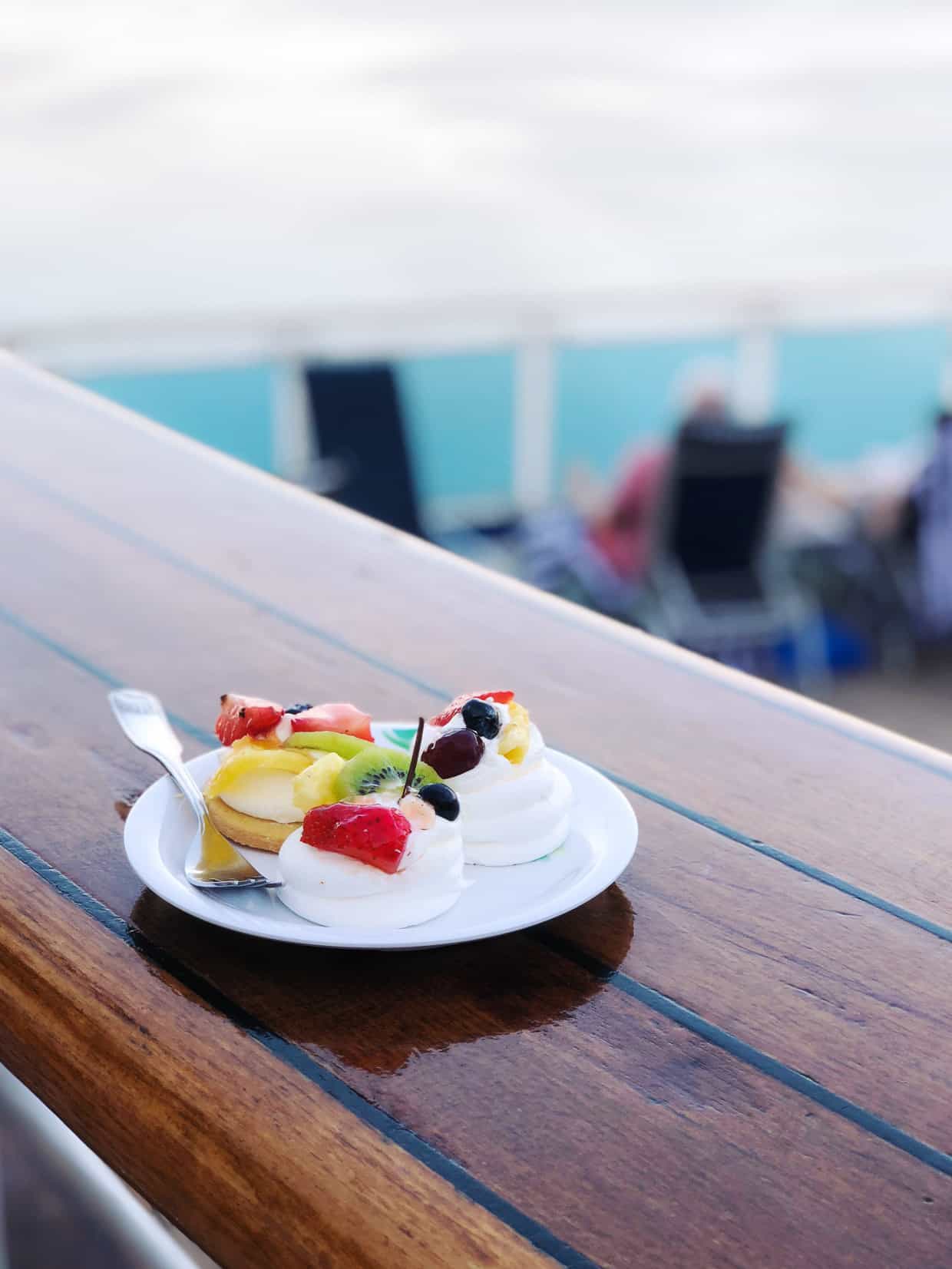 Casual Dining
I can't say enough good things about the food onboard the Ruby Princess. There were so many options, I did my best to taste it all! And even with my best efforts, and 7 days on the ship, I couldn't taste everything. The wonderful thing about food on the Ruby Princess is that there is something for everyone — from casual fare at Horizon Court buffet, soft serve ice cream and freshly baked slices of pizza on deck, specialized coffees to pair with a salad or homemade gelato at the 24-hour International Café, to the afternoon dessert bars at Calypso Cove — you can find whatever you are craving. The quality of the food is so impressive, from the sauces made from scratch to the breads that are baked round-the-clock!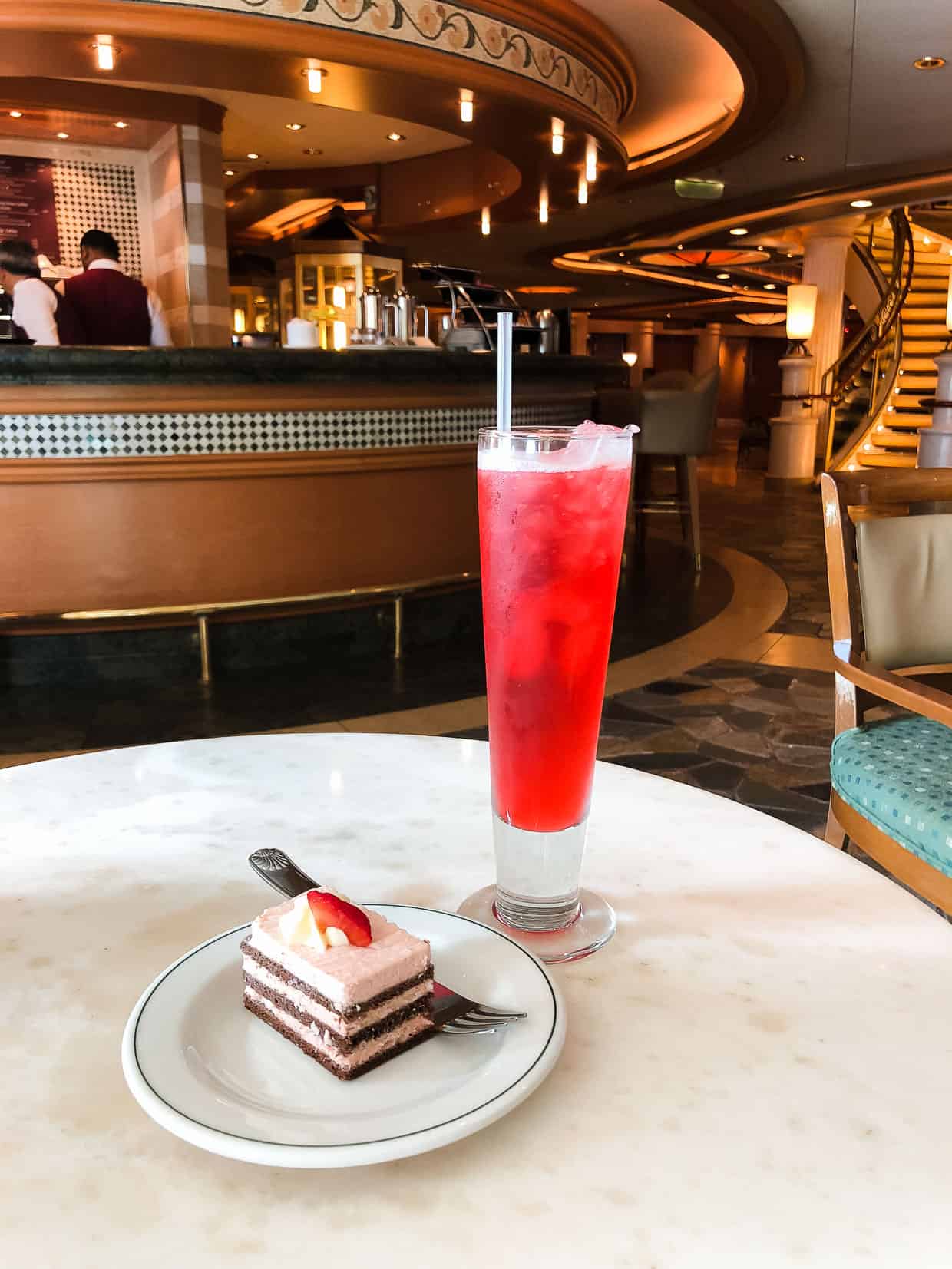 While it may be easy to indulge, I have to tell you, desserts aside, we ate quite wholesomely on this cruise. After a good run, for example, I was craving a veggie panini and a huge salad and lots of fruit; I was able to find it all — and it was so satisfying!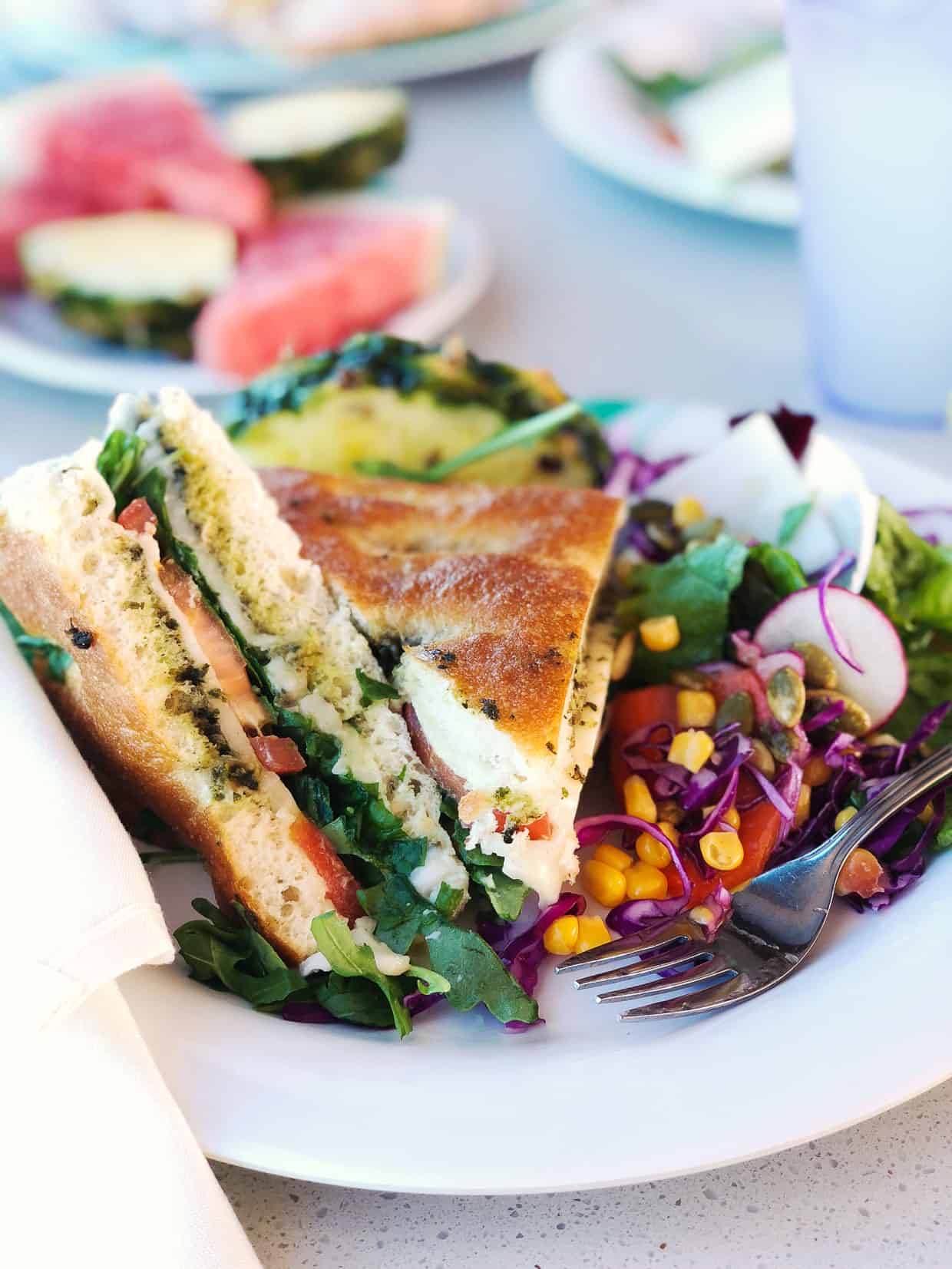 Anytime Dining
We enjoyed the flexibility of anytime dining, and found that when we dined at the restaurant style dining rooms, it was easy to eat whenever we wished. And even easier was meeting interesting people at our neighboring tables!
Specialty Dining
The highlight for me were the specialty restaurants. The nominal charges for these fine-dining experiences are so affordable for the quality of food and service. Each specialty restaurant makes you forget that you are even on a ship, between the decor and the food — there is so much to explore!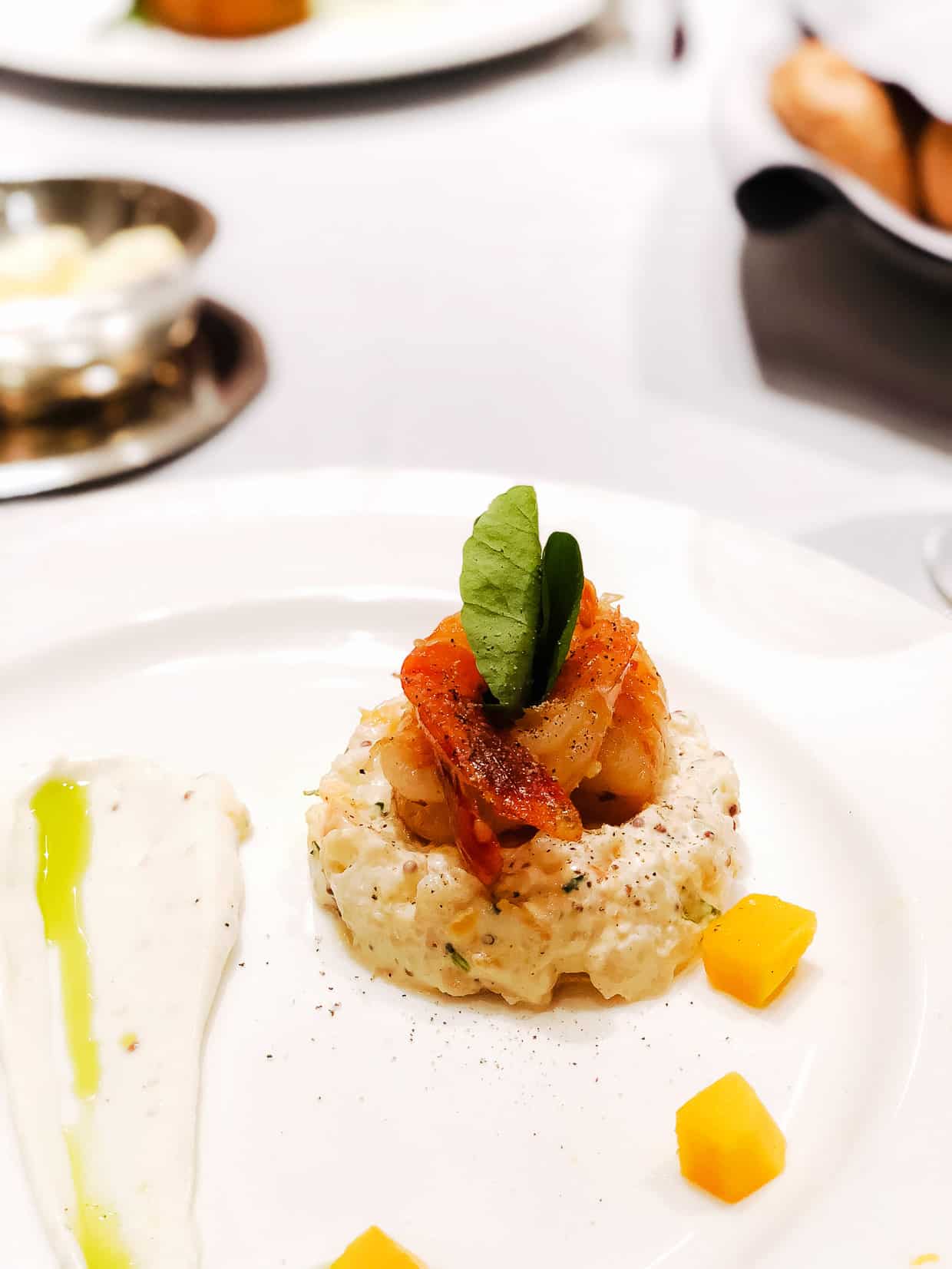 Craving a good steak? Crowne Grill is a must, for both surf and turf lovers. The steaks are aged and hand-cut on board, but there is plenty for seafood lovers like me. Speaking of seafood, on certain nights, The Crab Shack is a wonderful place to tie a bib and get cracking!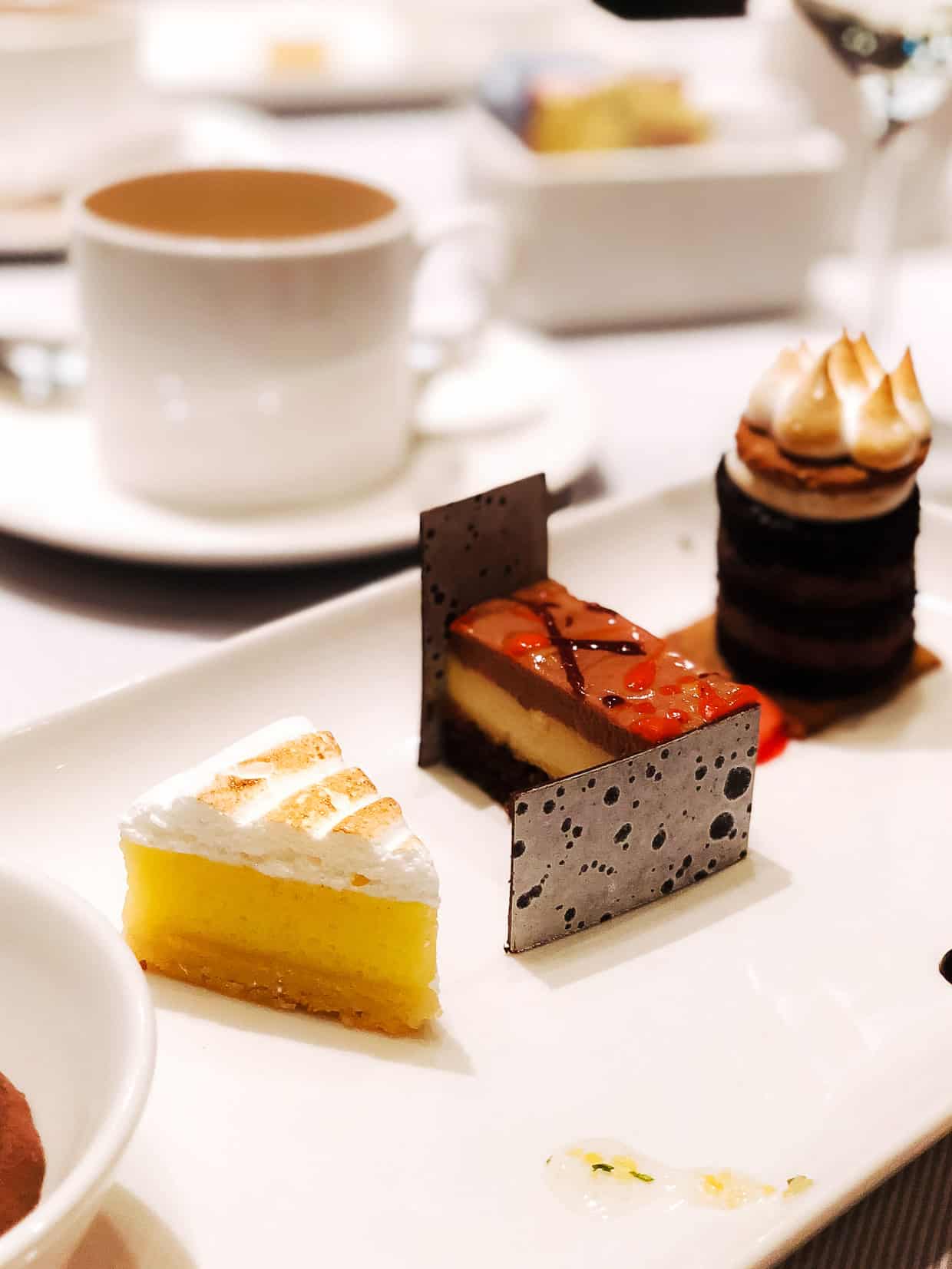 There are wonderful collaborations between chefs we know and love — for example, Chef Ernesto Uchimura, of Umami Burger fame, has created pub-inspired burgers at The Salty Dog Gastropub. And one of my favorite meals of the week was our dinner at SHARE by Chef Curtis Stone. The gorgeously styled restaurant and the perfectly executed dishes made it a meal to remember. I'm still thinking about the simple but refined charcuterie, pork ravioli in a lemongrass cream, and the toffee cheesecake!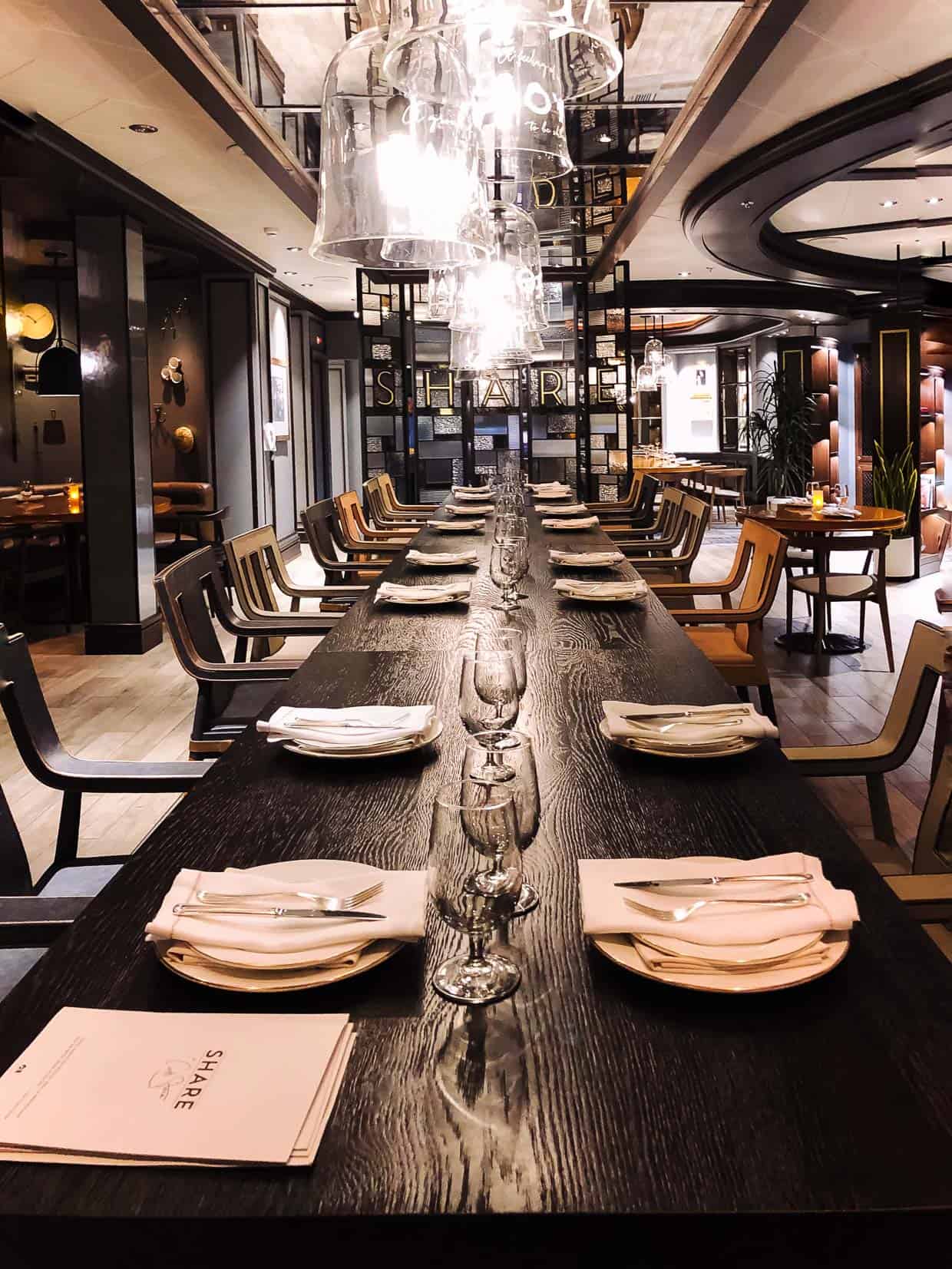 Excursions
Cruising with Princess Cruises has made me realize how the journey can be just as incredible as the destination, but our excursions off the boat were incredible, too!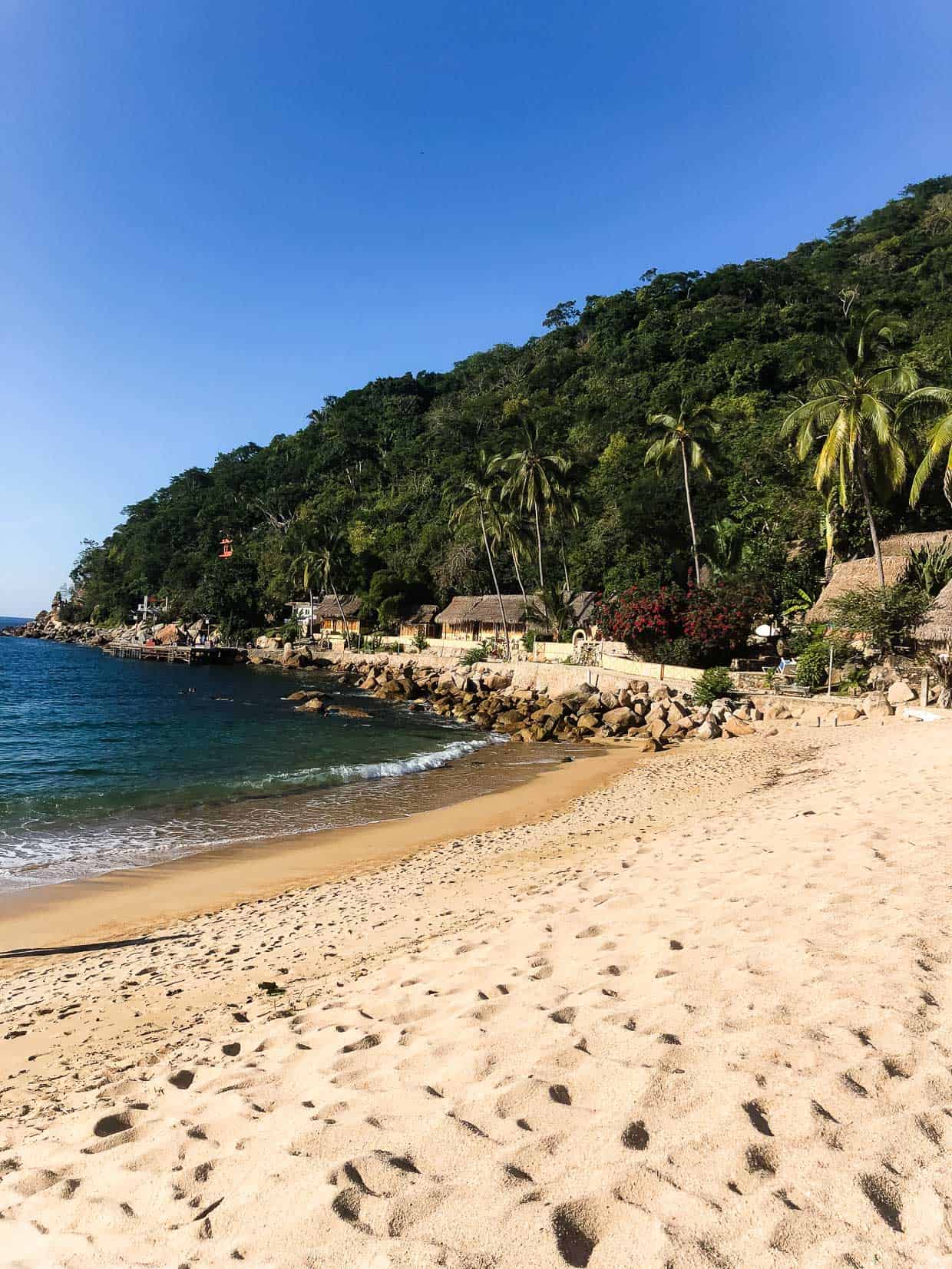 Puerto Vallarta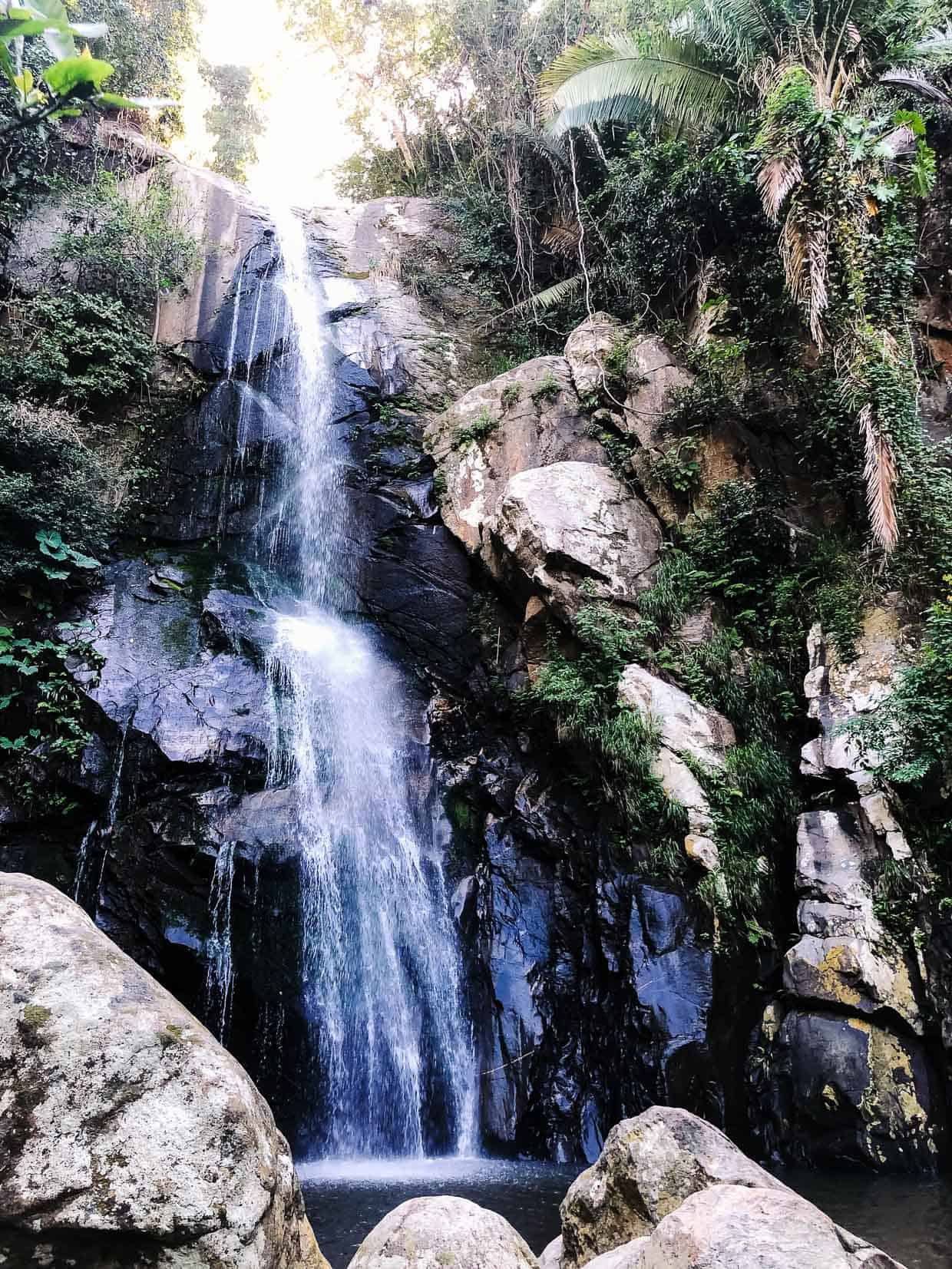 Our adventures in Puerto Vallarta began with a morning of kayaking in a quiet cove, followed by a trip to Yelapa, a quiet fishing village only accessible by boat. A short hike through the windy, uphill path through the village was rewarded by a waterfall tucked into the hillside, and time to explore and relax by the water. Having visited Puerto Vallarta once before with my family growing up, this was a side of the city I had never seen before, and was definitely fascinating.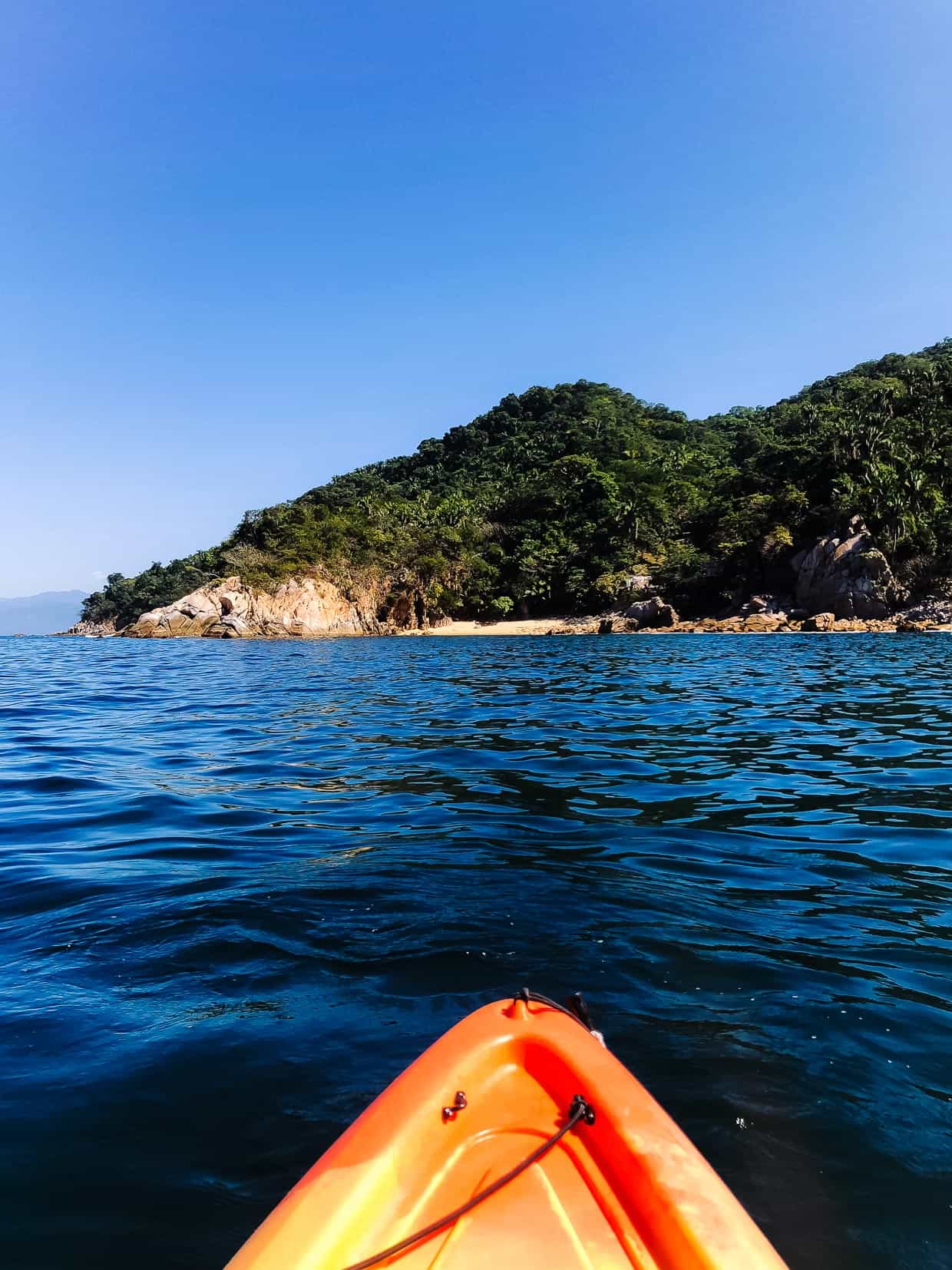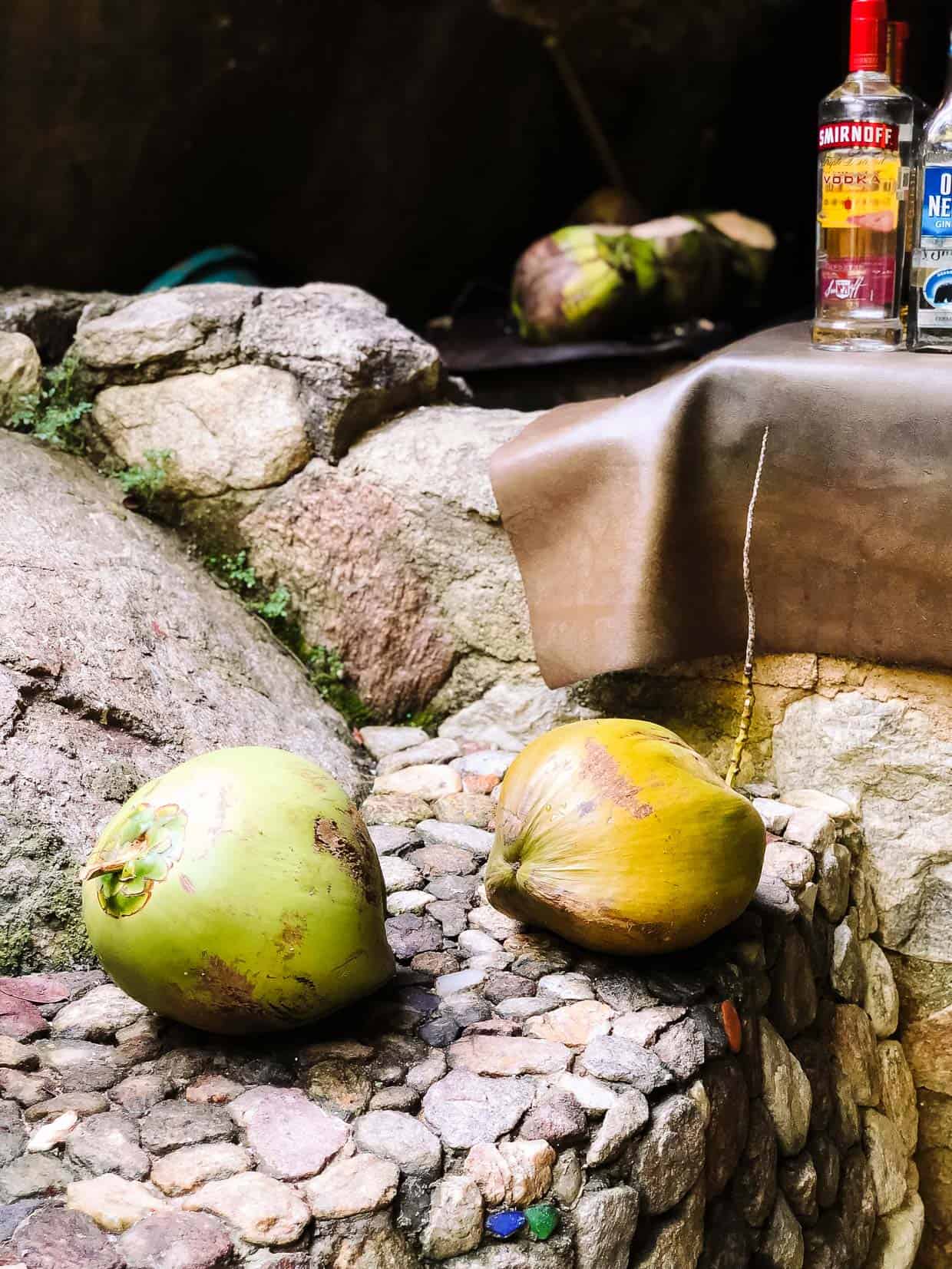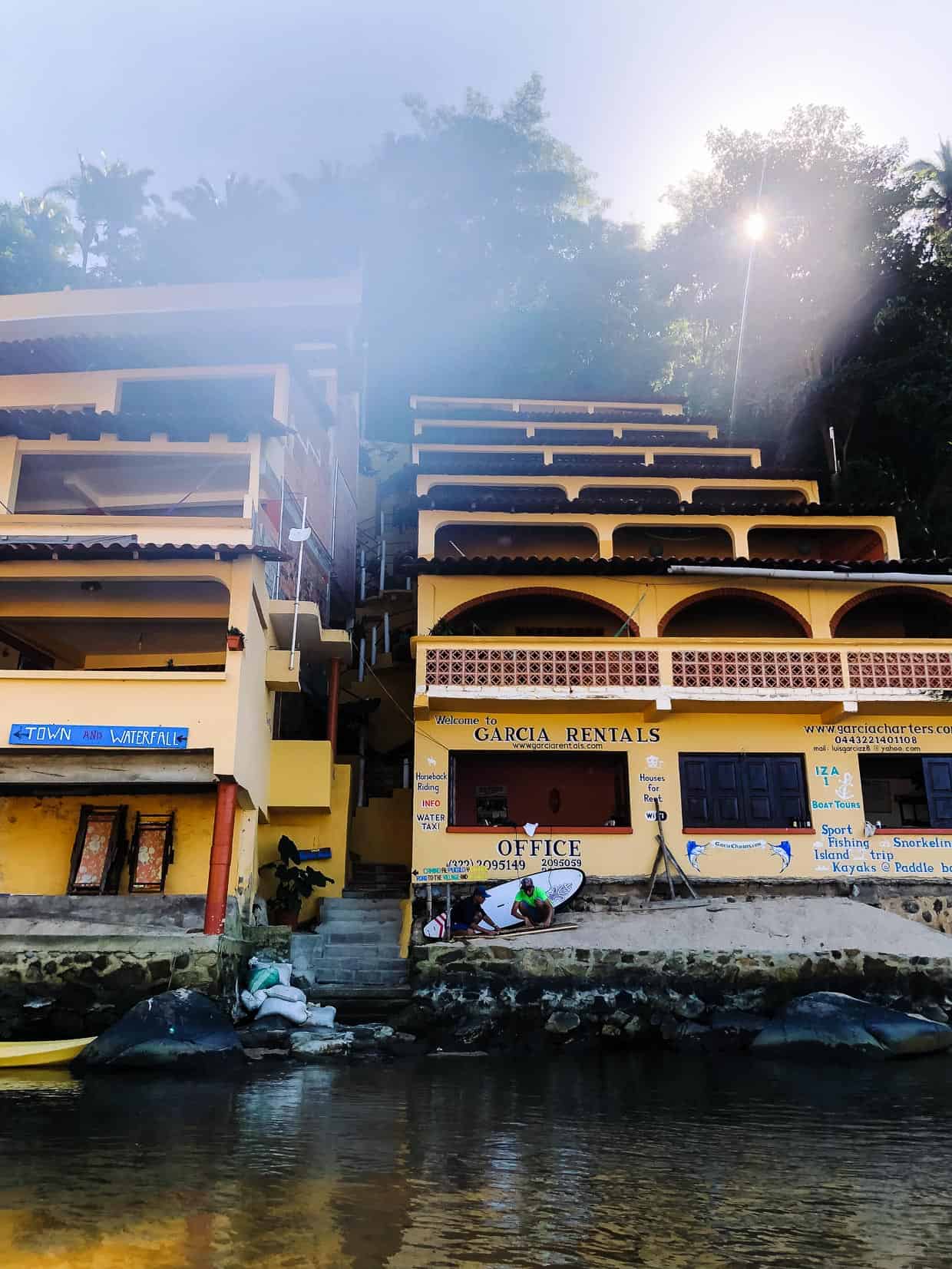 Mazatlan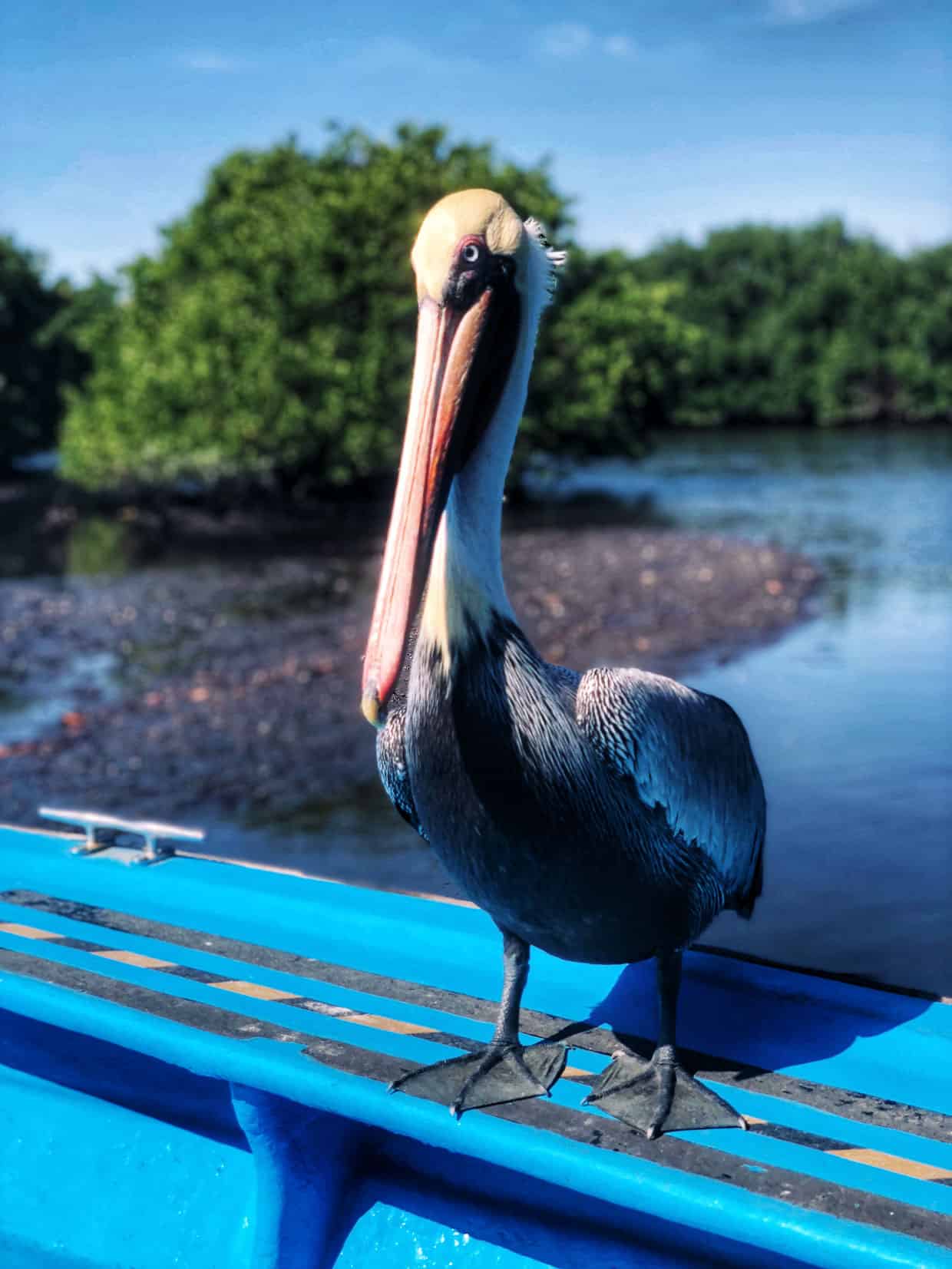 In Mazatlan, my mother-in-law especially enjoyed our trek off the beaten path. We cruised through the mangroves, bird watched, listened to the clams clickety-clacketing, befriended pelicans, and feasted on shrimp with a view of the ocean. We rode through coconut plantations and sesame seed fields, and drove through miles and miles of beach without another person in sight. It was a peaceful day that gave us a glimpse of everyday life in Mexico not many get to see in this seaside town.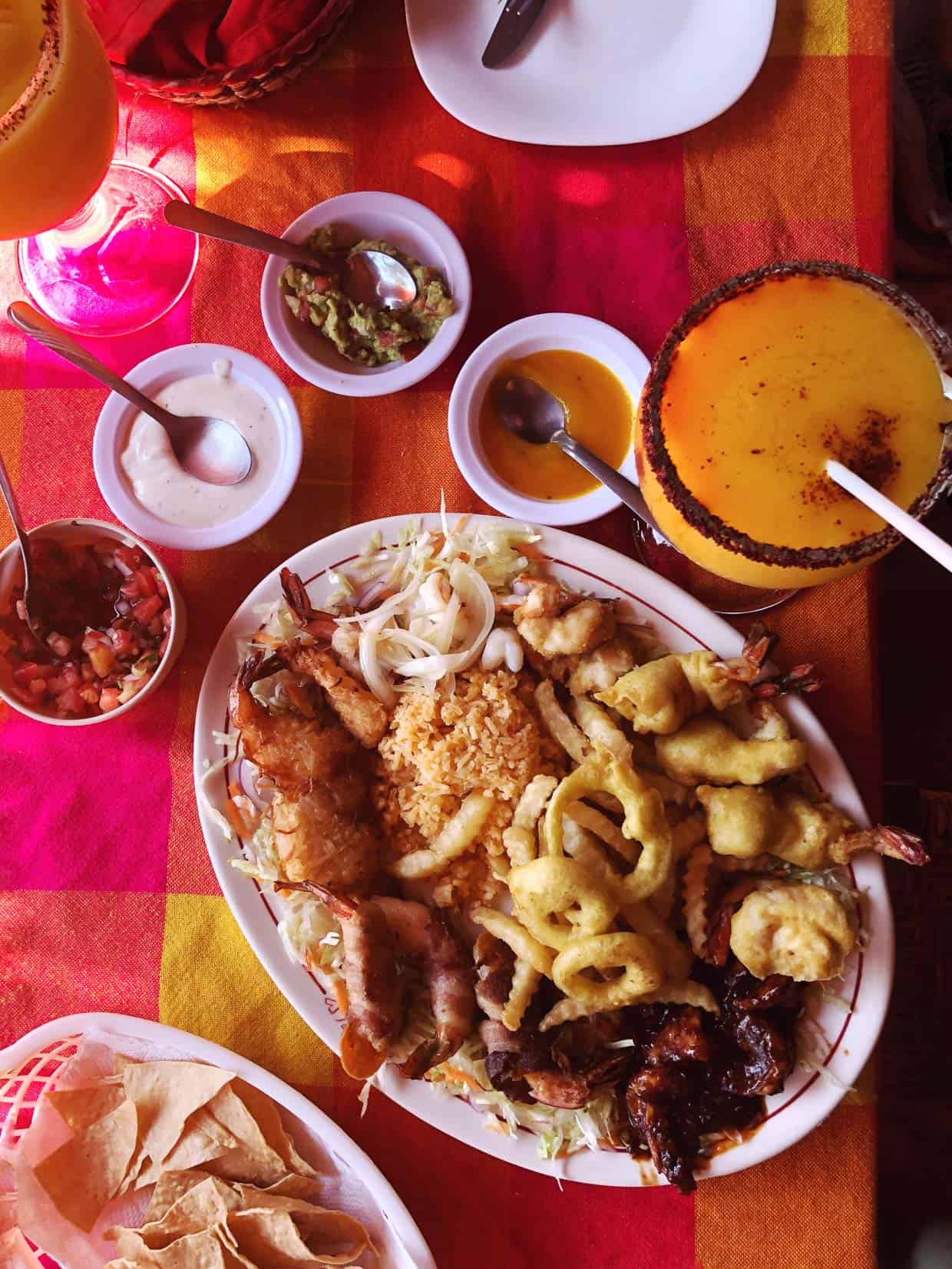 Cabo San Lucas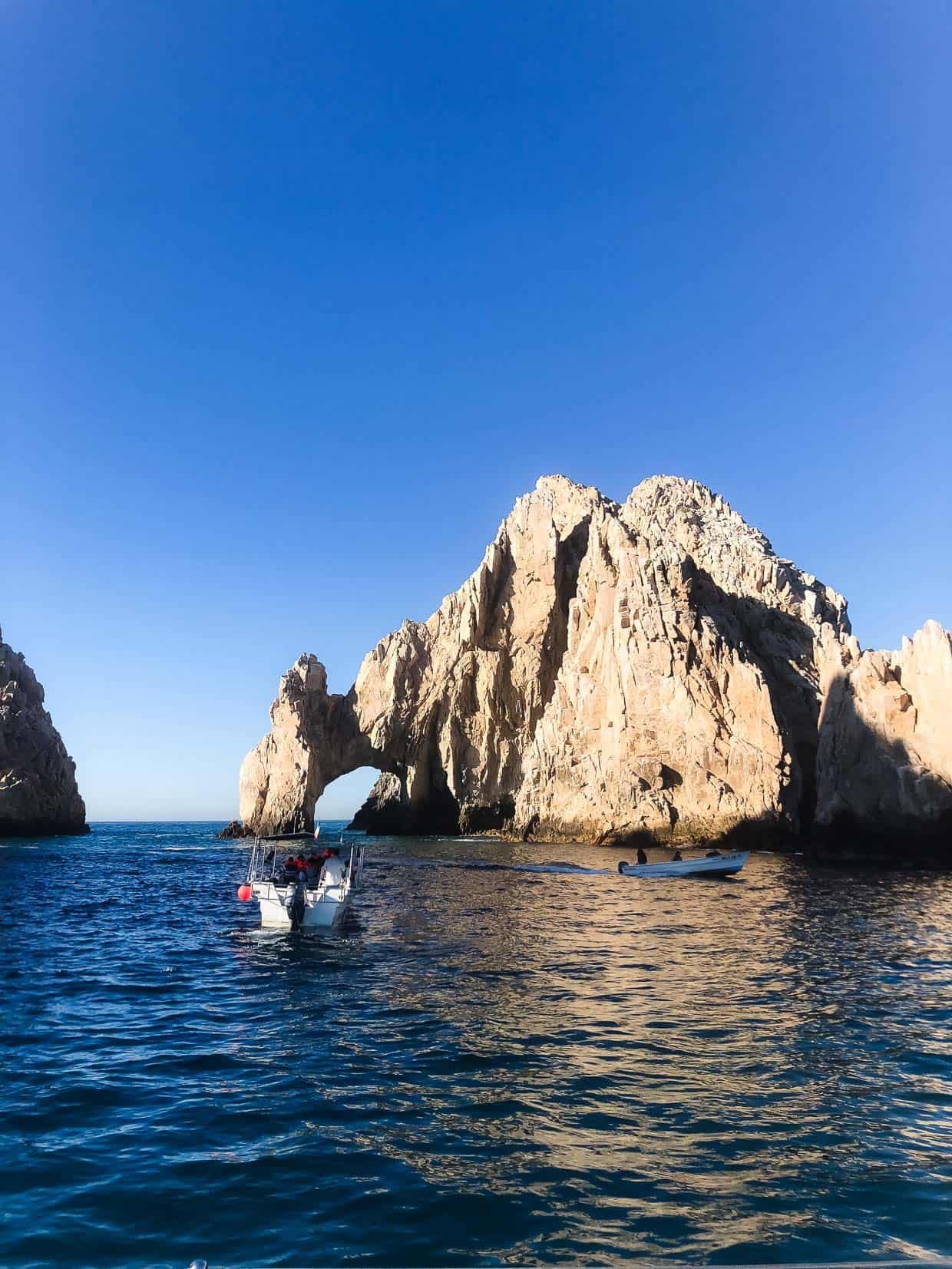 The final port of call of Cabo San Lucas was one of our favorites, as the landscape changed from the lush and green of the south to the gorgeous El Archo of Cabo San Lucas, turquoise waters and more austere vistas. We spent the day on a luxury sailboat and snorkeling excursion — it was sheer perfection. From the staff to the sailboat, to the absolutely delicious food — every detail was incredible. I cannot say enough good things. We snorkeled with friendly fish (see the video!) and I even got to try paddleboarding for the first time (totally hooked!).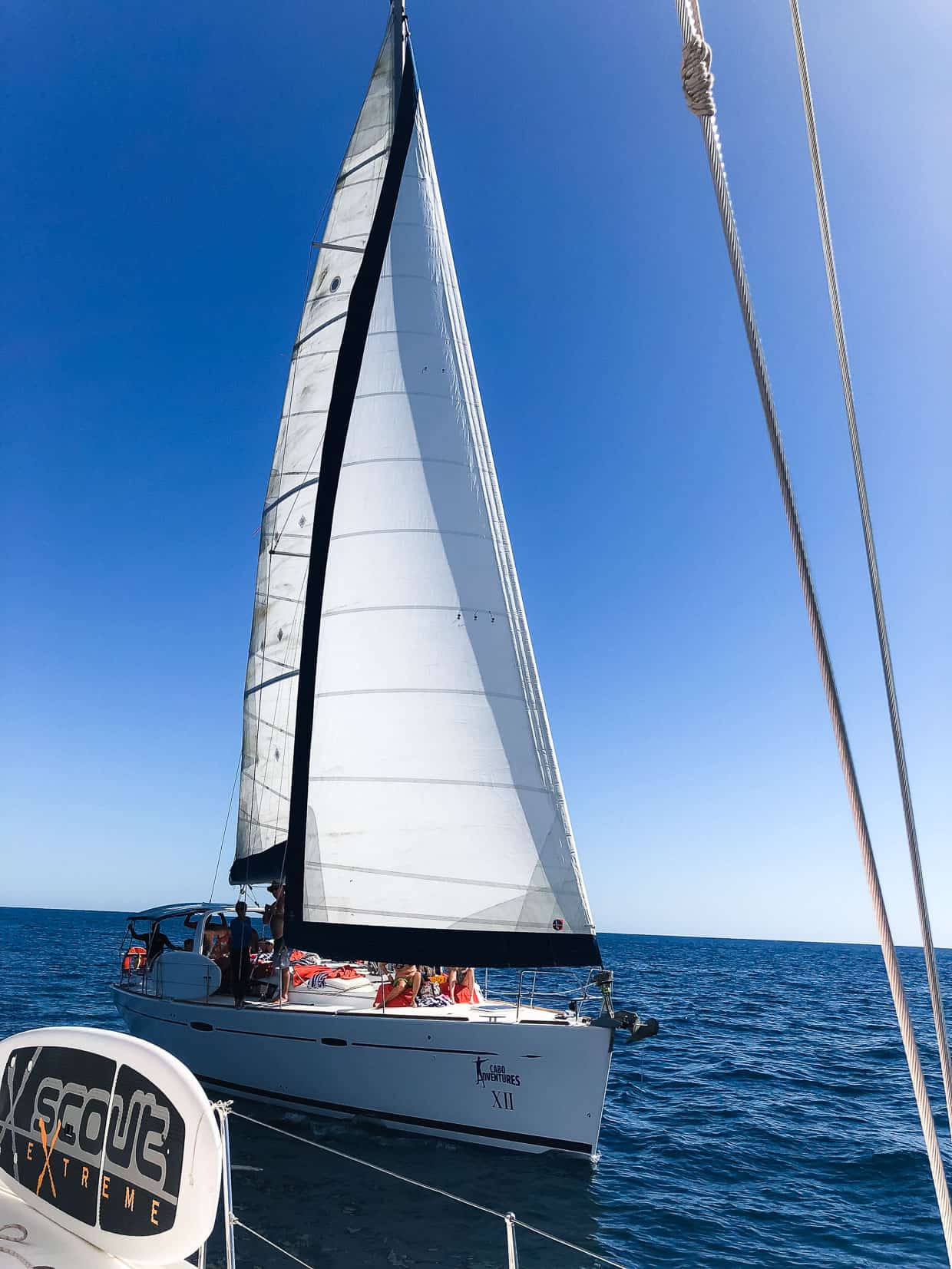 Princess Cruises Travel Tips
Book excursions and spa treatments early to make sure you get your first choices! You can book in advance of boarding, but also know that there may be specials on board for spa treatments, so it might also be worth waiting to see what is available as soon as you board.
As soon as you board and find out when your formal nights are, plan and make reservations to enjoy the specialty restaurants on non-formal evenings.
Don't overpack (like me)! Plan your evening outfits first: pack formal night(s) and smart casual dresses. Then pack simple, casual outfits for the day, just enough for each day. Don't be tempted to pack more, you won't need it. Bring sneakers and workout clothes. And that's it!
Book a room with a balcony. Trust me!
Order your coffee and breakfast to be delivered to your stateroom on the mornings when you have early excursion start times — there's nothing better than fresh coffee, house-baked croissants, and fresh yogurt and fruit to start the day with a beautiful view from your balcony.
Take advantage of Anytime Dining — and eat when you want.
Purchase a small internet package if you need to keep in touch with family while away — I found WhatsApp great for calling the kids and the hubby. But most of all…
Unplug! Unwind! Do something different! Do something new! Absolutely indulge and come back new!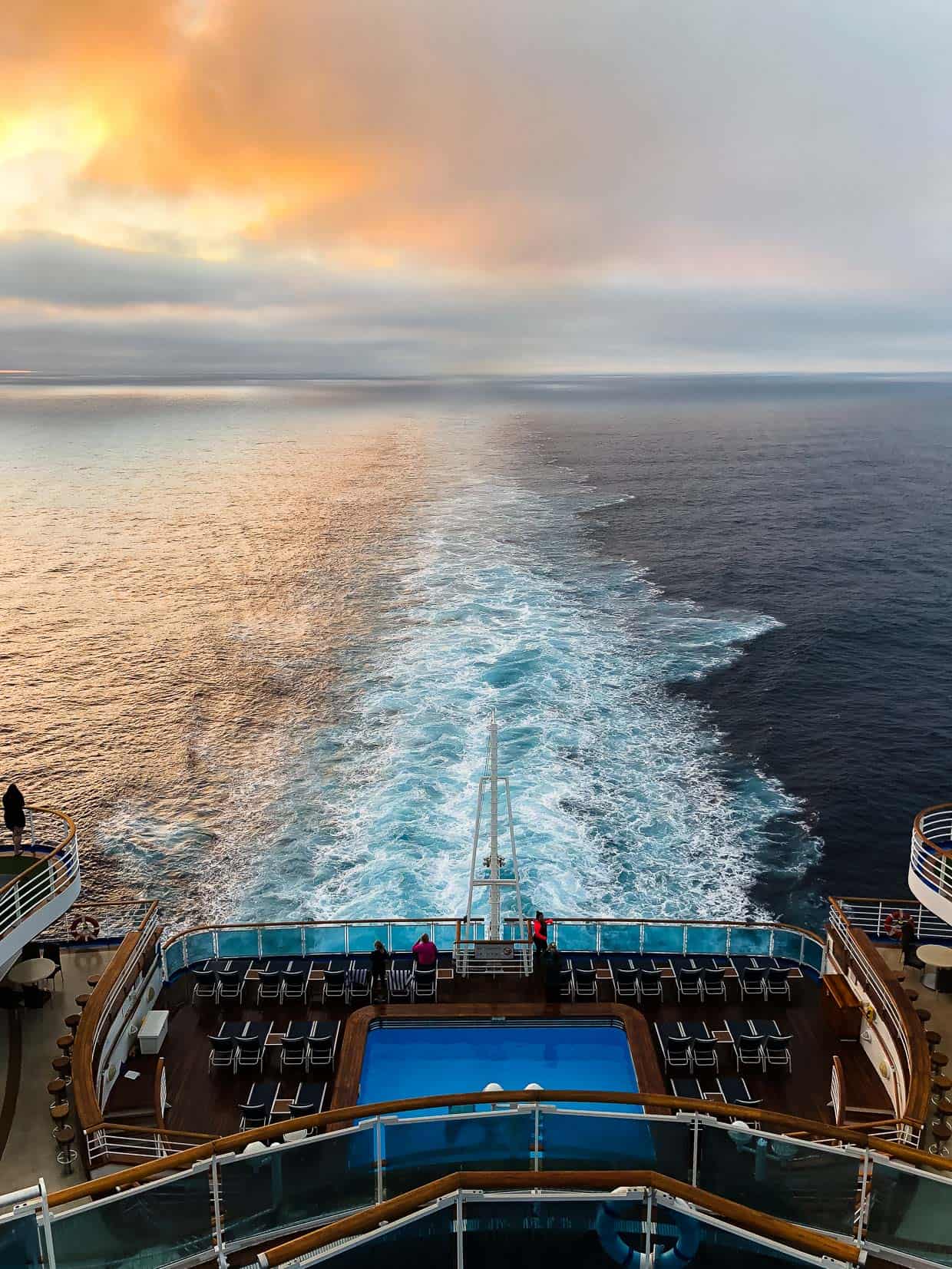 For more information, contact your travel agent, call 1-800-PRINCESS or visit www.princess.com to book your Princess Cruise.
Disclosure: Sincere and warmest thanks to Princess Cruises for generously hosting us and for making our vacation so memorable and delicious. This post is sponsored by Princess Cruises; all opinions are my own. Thank you for supporting brands that help behind the scenes at Kitchen Confidante.
Hungry for more travel ideas and inspiration? Check out these posts too:
Taste of London:  A Family Travel Guide
A Taste of Hong Kong: A Family Travel Guide
A Taste of Deer Valley, Utah: A Family Ski Travel Guide