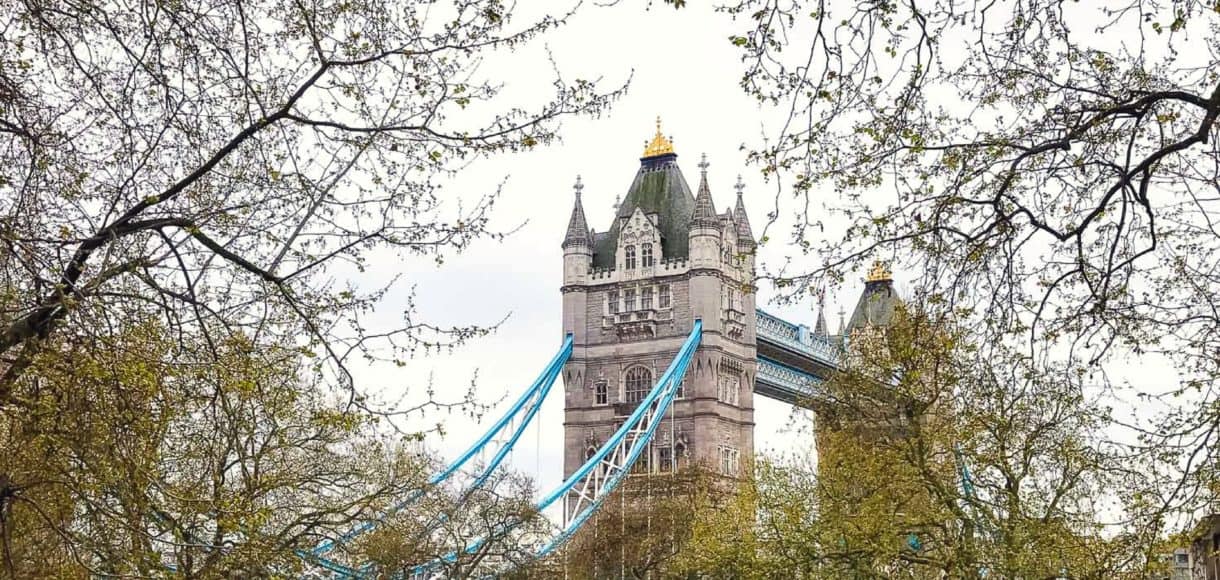 A Taste of London: A Family Travel Guide
Planning a trip to London? Come join me for our family's pick on places to savor, stay and play across the pond!  It's all included in this Taste of London:  A Family Travel Guide.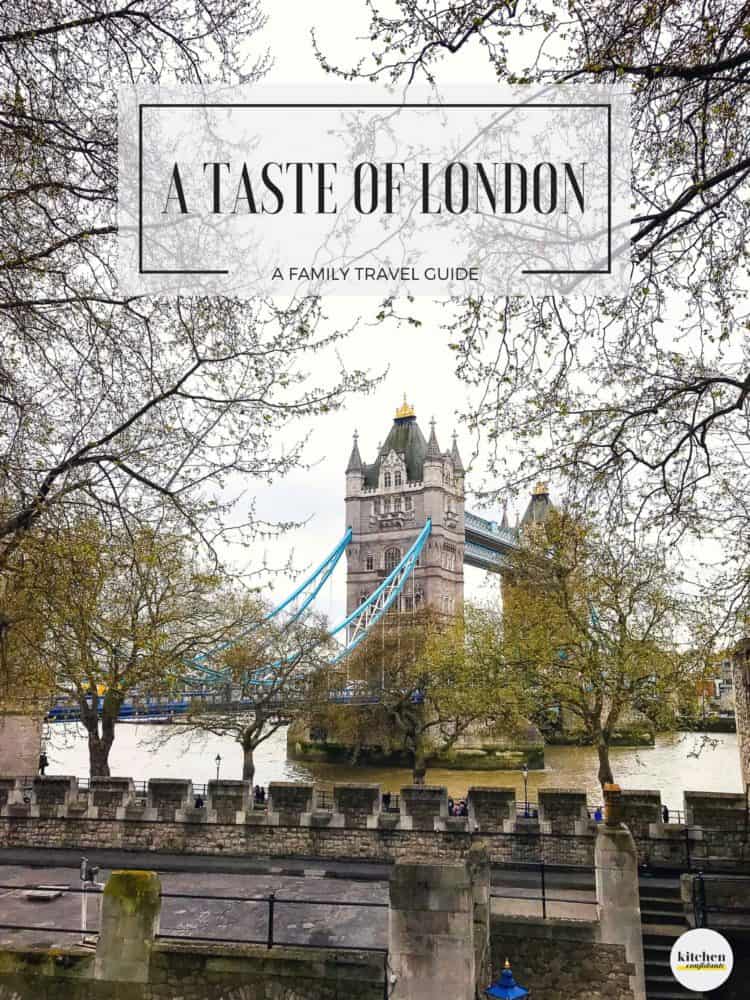 A Taste of London: A Family Travel Guide
Planning a trip to London? Come join me for our family's pick on places to savor, stay and play across the pond!  It's all included in this Taste of London:  A Family Travel Guide.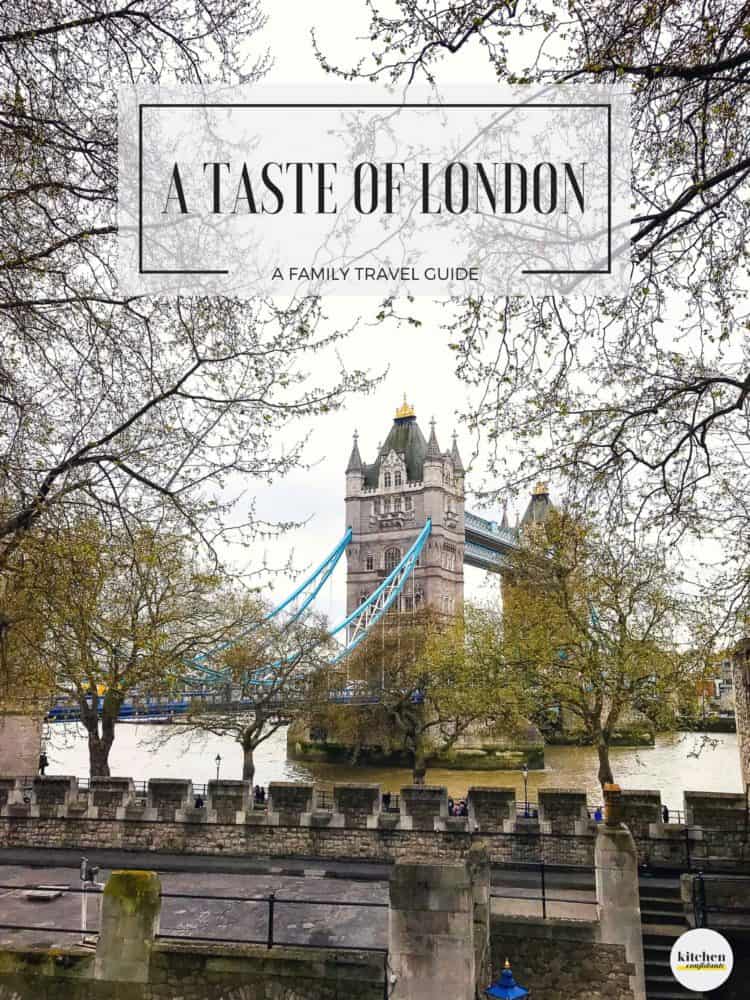 Where in the world can you find history, nobility, theatre, tradition and whimsy, a city that will appeal to both adults and children alike? When we were planning this year's family vacation, our children were especially pushing for London. My husband and I couldn't blame them — of course it had to be London!
With the draw of all the Harry Potter books they have read throughout their childhood, and the theatre of the West End, my budding thespian muggles were excited to hop across the pond for a bit of magic. For my husband and I, we had to of course, sprinkle in London's iconic tourist attractions, as well as all the food! So it was quite an easy decision: London sounded like the perfect family trip this year.
If you plan to travel London with your family, consider the following places to stay, savor and play!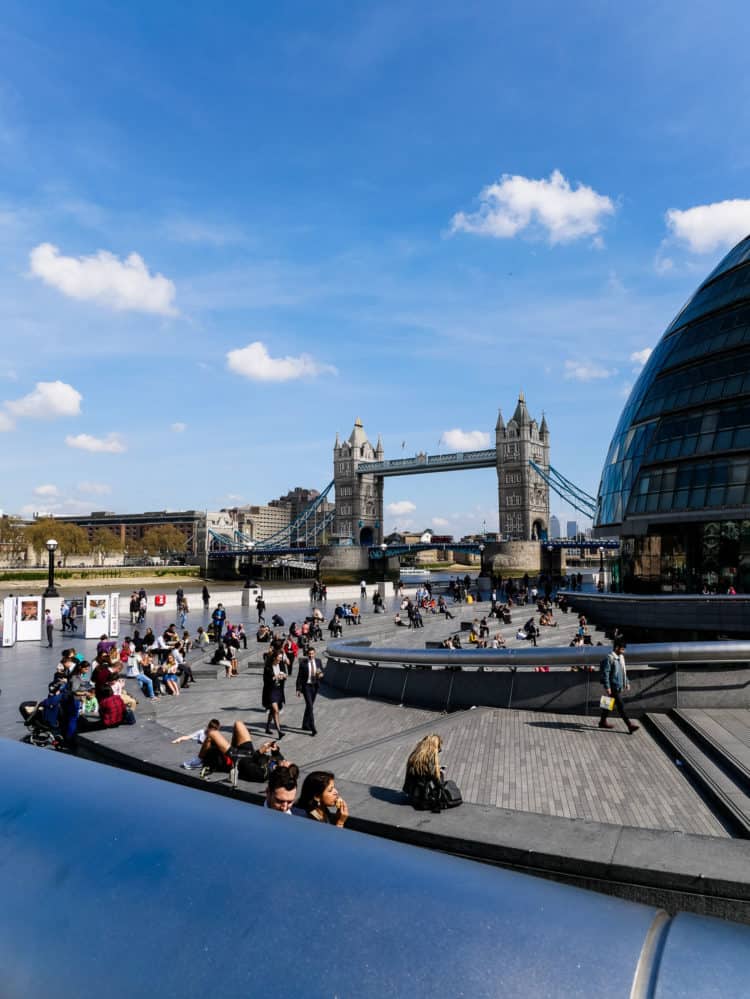 Skip Ahead:
Where to Stay
Where to Eat
What to Do
London Travel Tips
STAY: Where to Stay
Deciding where to stay in London was definitely something that took a little more time to plan. Ultimately, we decided that we wanted a rather central location, fairly close to many sites on our itinerary, but one that could accommodate us comfortably. European hotel rooms tend toward the small side, and with a family of four, you know that can be challenging. In addition to space, service and a cozy atmosphere is always a consideration.
After narrowing down our choices, we have to admit that we were ultimately won over by Hotel 41 — one glance at the reviews on TripAdvisor is all it takes to convince anyone — this tiny 30 room boutique hotel located in Victoria is across the street from Buckingham Palace and consistently garners the number one spot as best hotel in the UK on TripAdvisor, as well as the coveted Forbes Five Star designation, and numerous other awards. We are happy to add our thoughts that wholeheartedly agree.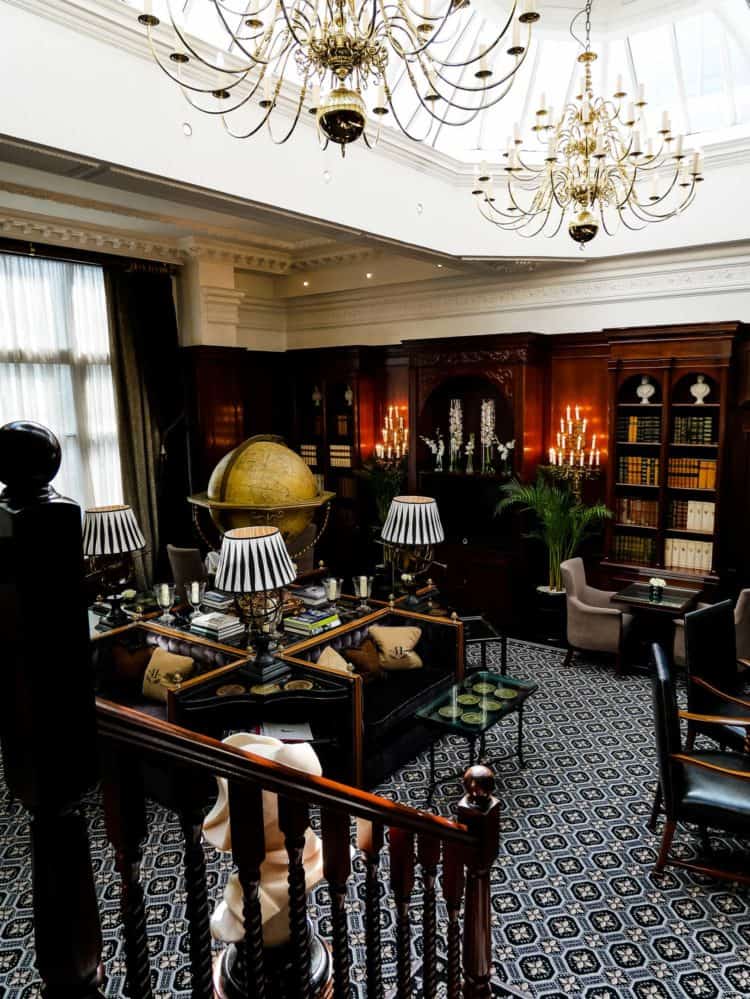 If you have ever stayed at a property that offers an exquisite concierge or club level, then the best way to describe Hotel 41 is that they take the qualities of a concierge level and apply it to the whole hotel. Staying at Hotel 41 is like staying at your favorite club level, without having to deal with a large main lobby or competing with other guests staying on hundreds of other floors. Every single room (all 30 of them) is on one floor and all the activity takes place in the Executive Lounge, from check-in, to breakfast, to after dinner drinks, and plundering the pantry (more on that in a bit). The staff are beyond attentive, and after a day or two, you will have met everyone, and they will know everything about you, especially since they prepare for your arrival well before you get on the plane.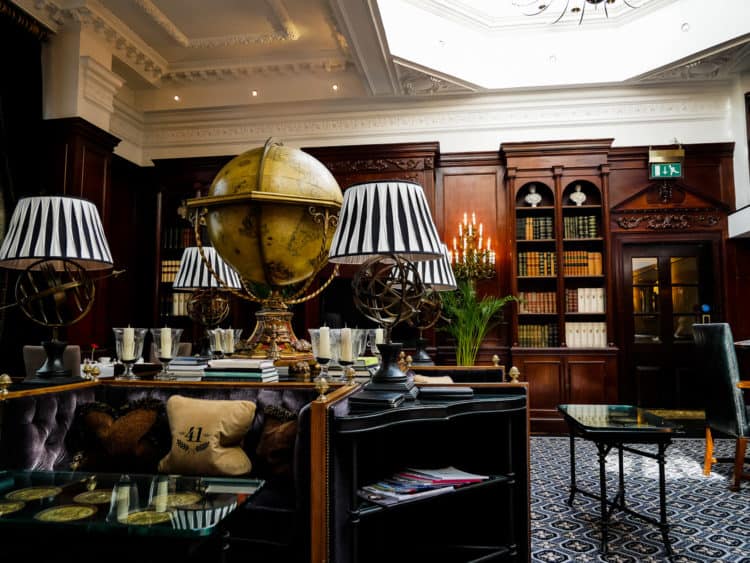 The ratio of staff to guest is two to one — and they make it their business to make your stay feel as cozy and comfortable as your own home. Because the hotel is so intimate, you truly do feel as though you are coming home at the end of the day, and you never have to worry about a thing, because the staff are there to help you, whether it is securing tickets to a show, finding you a cup of coffee (made just as you like it, because they remember) at 3 in the morning because you are still jet lagged, or to pamper you with surprise treats at turn down.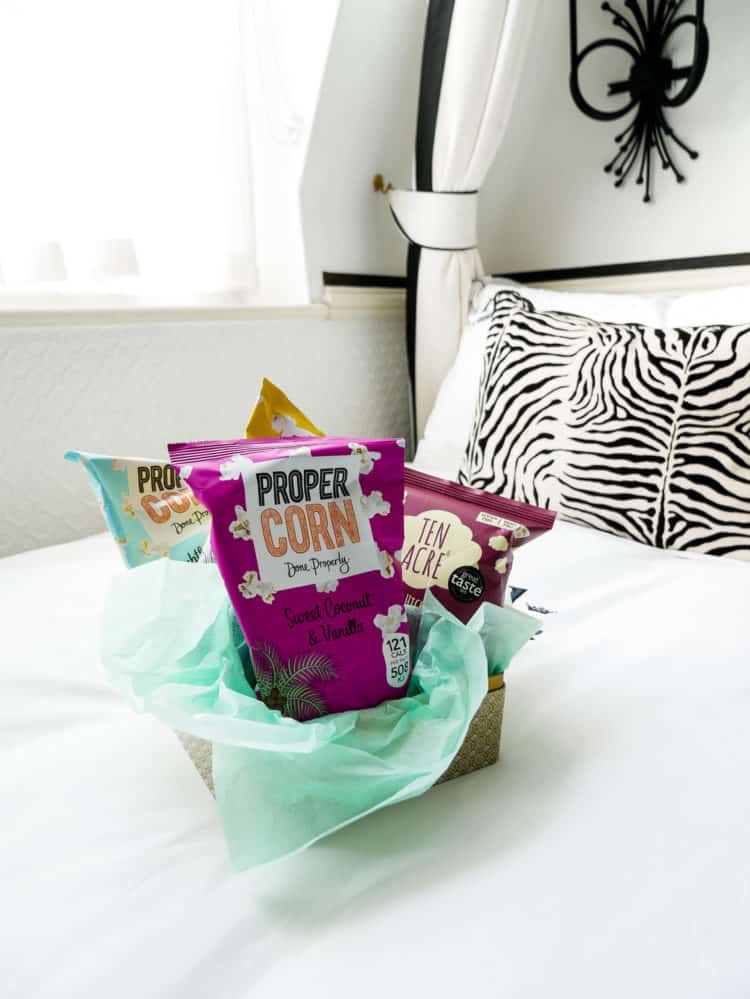 Speaking of surprise treats — this is where they really love to pamper guests in such delightful ways. After a busy day of sightseeing, the kids came home to find, in their room, a basketful of gourmet popcorn and a selection of movies – perfect for when they walked all over London. On one of the nights we watched Harry Potter and the Cursed Child, the pastry chef had prepared their take on Harry Potter cupcakes. Another evening, a stack of board games for the entire family greeted us. They really knew how to make each day special.
In the evenings, they invite you to "Plunder the Pantry," and it's exactly as it sounds. They have a food presentation that are perfect snacks at the end of the day, and go well with a glass of wine by the fireplace, and I can't forget the kid's favorite (ok, mine, too) – the refrigerator well stocked with ice cream.
And of course, they know how to do room service very, very well.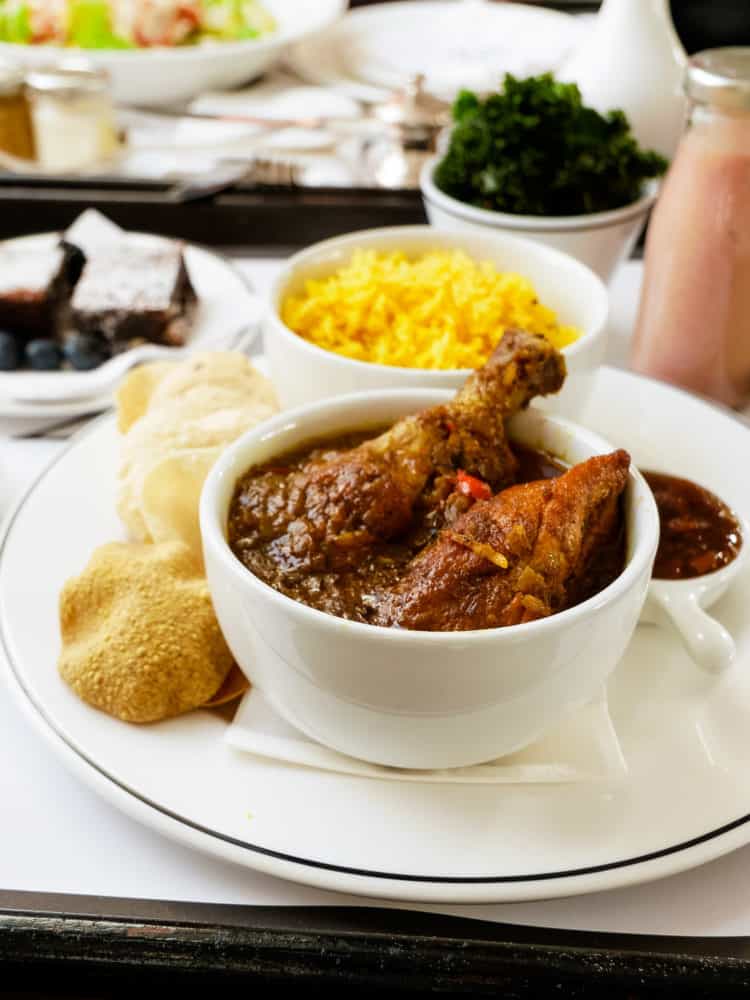 And breakfast, too.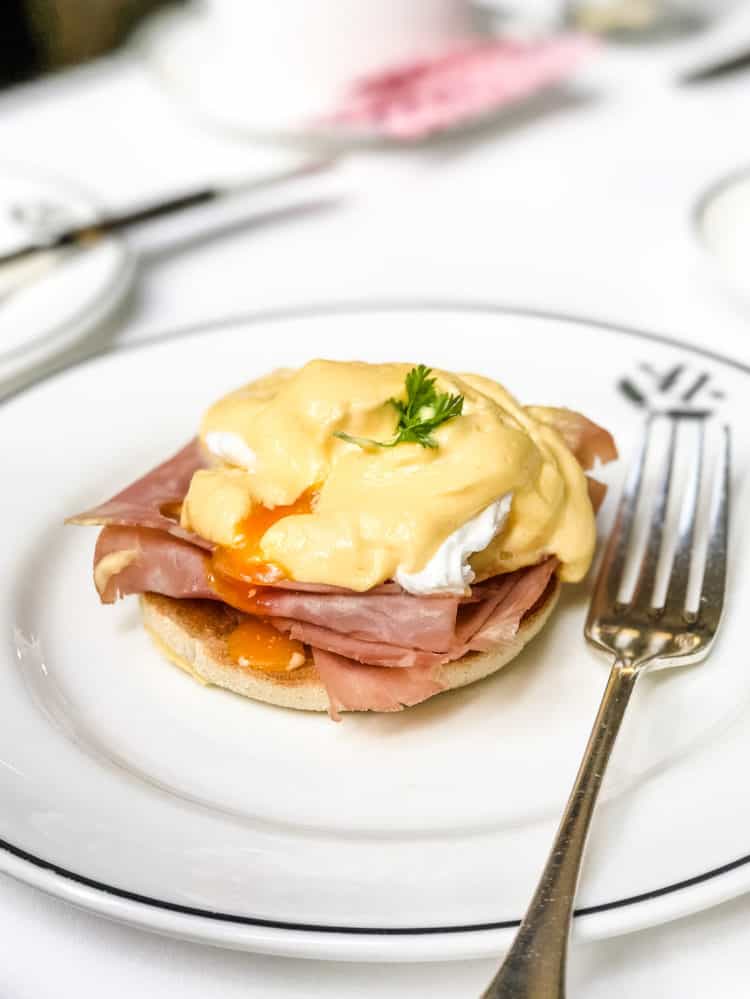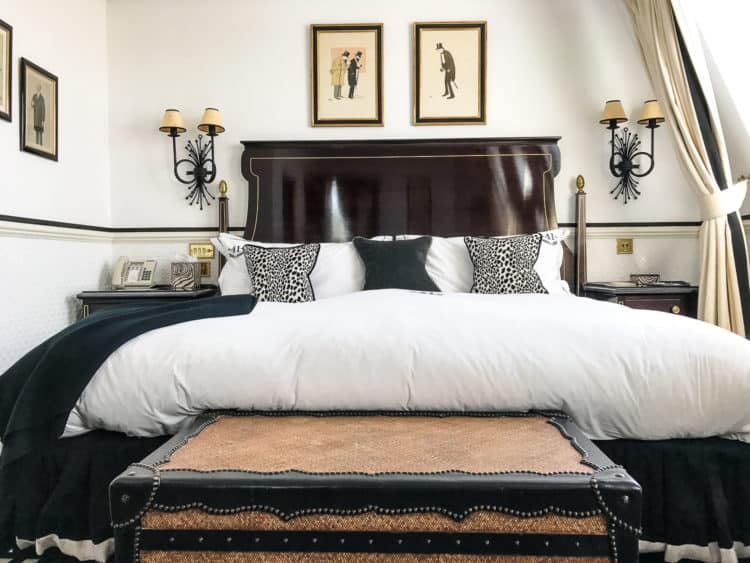 In case you were wondering about space — we booked two rooms at Hotel 41; one room would be simply too small. But we loved that the two rooms shared a small hallway that could be closed off from the rest of the floor, so it was like having our own little wing to ourselves.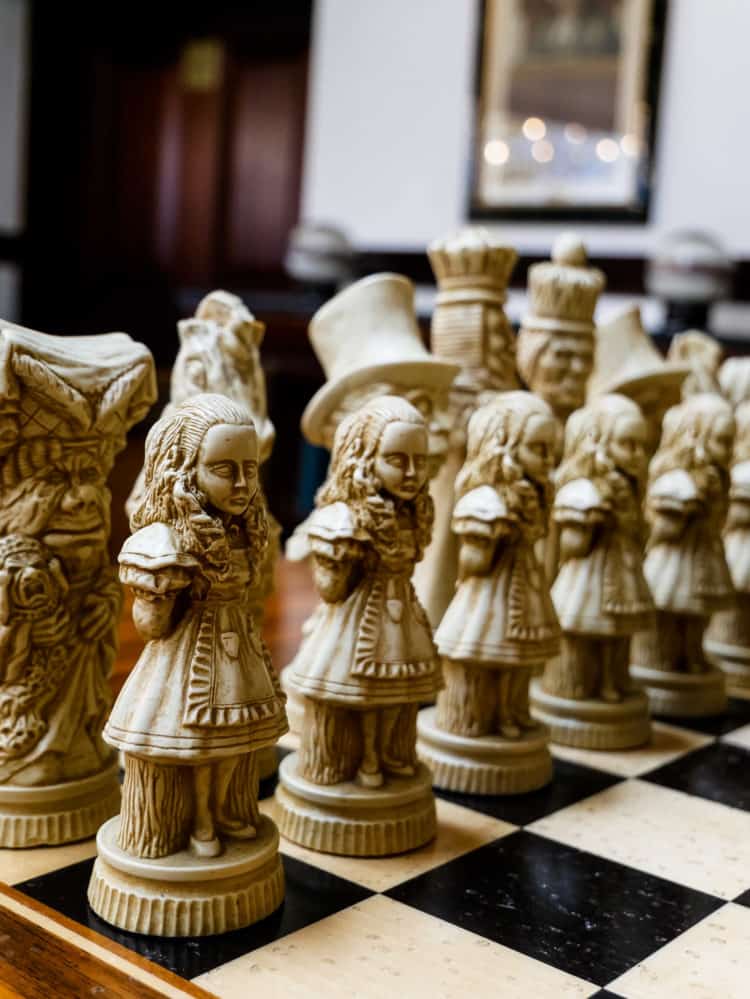 Staying at Hotel 41, you are tempted to not even leave the hotel, but of course, you must, because it is London. But what a treat to come home to at the end of each day! And when we do visit London again, it will be even more of a treat to return.
Hotel 41
41 Buckingham Palace Road
London, SW1W 0PS
Skip To:
Where to Stay
Where to Eat
What to Do
London Travel Tips
SAVOR: Where to Eat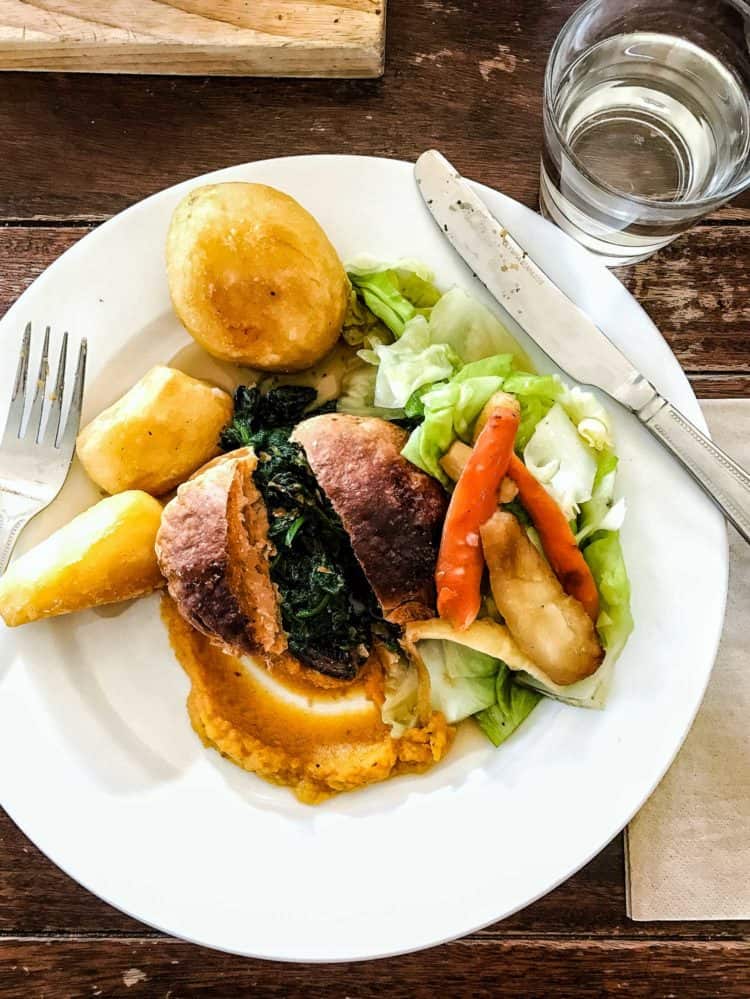 Because our itinerary was so packed with all the tourist attractions, there wasn't quite enough time to eat our way through London properly! But we couldn't leave without some of the more essential tastes London has become known for: afternoon tea (my son's special request), Sunday roast, traditional pub food, Thai and Indian food (the latter my Indian friends say, is sometimes better in London than even India itself), and of course fish and chips! We tried our best to make reservations and fit these "musts" as we wandered all over London.
Here are some places to savor:
(multiple locations)
Covent Garden Location
12 Upper St. Martin's Lane
London WC2H 9FB
Dishoom has the most incredible reputation for some of the best Indian food in London, and it did not disappoint. Reservations are strongly recommended, no matter which location you choose to visit, however, if you are willing to wait in line, you will eventually get a seat and be treated to an impeccable taste of Bombay in London. Order everything you can, there was nothing we didn't love, and the menu is so extensive, we need to return. We ate at the Covent Garden location, which is the first, and perhaps most popular — it's the perfect spot to grab a bite before a show. I've heard that the Carnaby location in Soho can be easier for walk ins, which isn't too far away. They even serve breakfast, which I fully intend to try next time.
44 Hugh Street
London SW1V 4EP
Our craving for Thai food was strong in London, and we indulged several times at various spots. Our favorite was this small restaurant, in the quiet part of Pimlico, and we loved every bite. The food was beautifully cooked, well balanced, and they had a nice selection of Rieslings to pair. A must try: dim sum style Thai prawn dumplings – I would fly back to London just for these.
67-69 Kennington Rd
London SE1 7PZ
We stumbled upon this gem of a pub in South London for Sunday roast, and it was pure serendipity! They offer traditional pub food made from local purveyors, all with a healthy dose of rustic charm, and I'm still dreaming about those fluffy roast potatoes!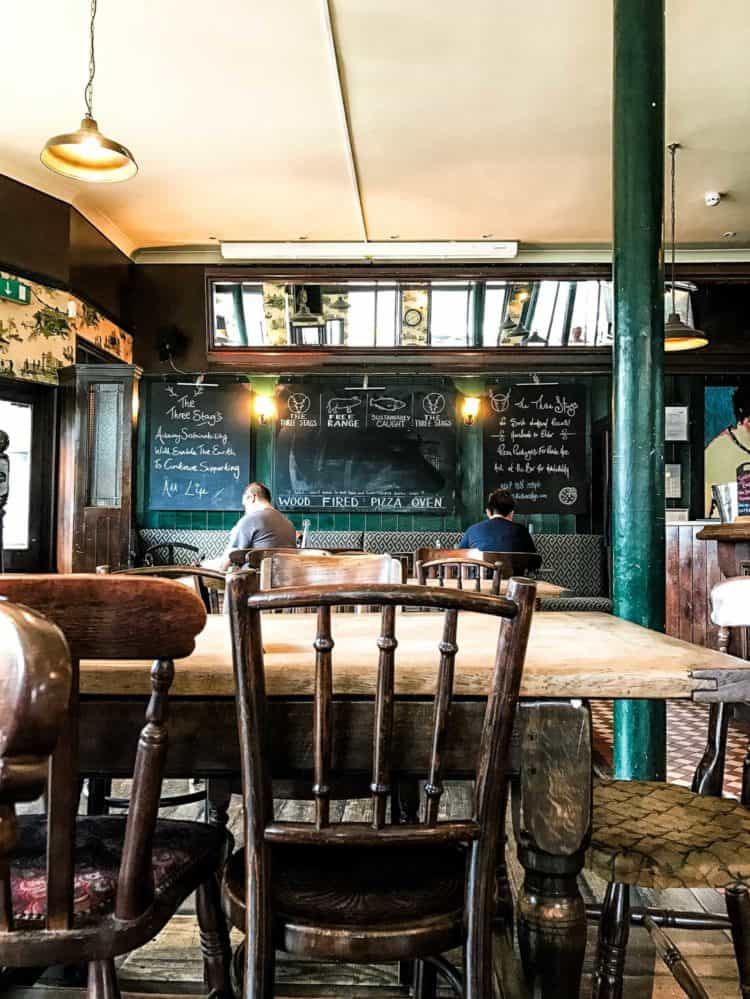 Soho
6 Moor St
London W1D 5NA
This pub is right in the middle of the theatre district, drawing into it a robust crowd. But its pub food was surprisingly good — a great place to go for a Scotch egg, steak, grilled Halloumi, and a drink before a show. It's right across the street from Harry Potter and the Cursed Child, so if you are watching the shows back to back, it's a great choice for a meal between performances!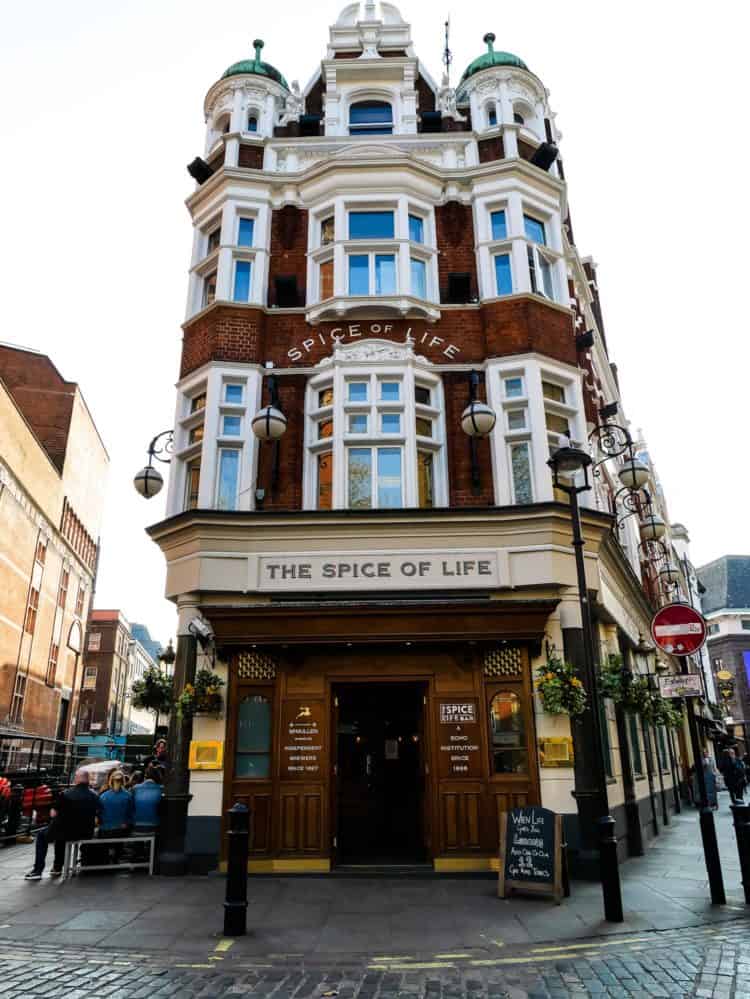 The Ritz London
150 Piccadilly
London W1J 9BR
After having experienced afternoon tea in Hong Kong, my son's special request was to experience afternoon tea in London. The pinnacle of afternoon teas is at The Ritz, and will forever be a dining experience to remember. Reservations are a must, make them well in advance of your trip. We timed our tea to actually be close to dinner time, before a show. It's also the perfect place to celebrate an occasion. Even those who are not accustomed to taking tea will find a tea they will love out of the 18 varieties on offer. Make sure to exercise restraint – as delicious as all the sandwiches and sweets are, you must save room for the scones served with clotted cream and strawberry preserves. They are in a word, bliss. For a good understanding of the differences between afternoon and high tea, read this!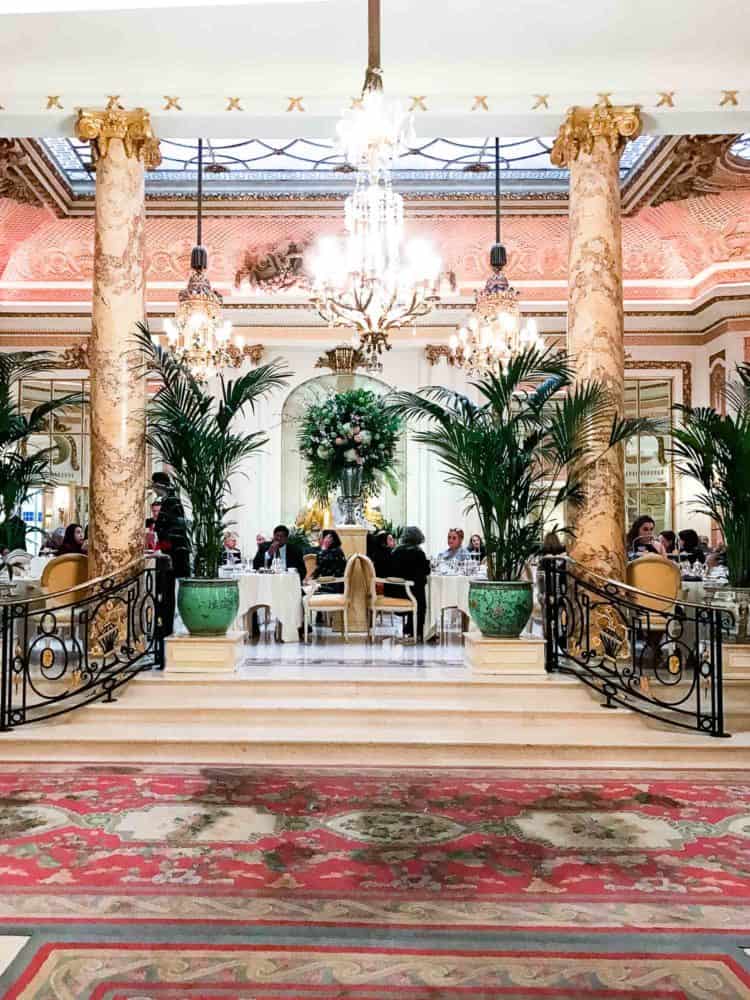 Borough Market
8 Southwark St
London SE1 1TL
If you're looking for fish and chips, look no further than Fish! Restaurant at Borough Market. Their award winning battered fish and chips are delicious! They also have a full service restaurant with fresh seafood sourced daily, in addition to counter service, if you wish. But there's nothing better than sitting on the sidewalk with hot and crunchy fish and chips fresh from the fryer!
8 Southwark St
London SE1 1TL
Borough Market is London's premier food market, one of the oldest in the world, and a wonderful place to wander and taste so many flavors, all in one spot. You could spend days strolling and eating your way through the hundreds of stalls with food, produce, and goods and services. Quite honestly, I could have eaten here every single day and have been quite content.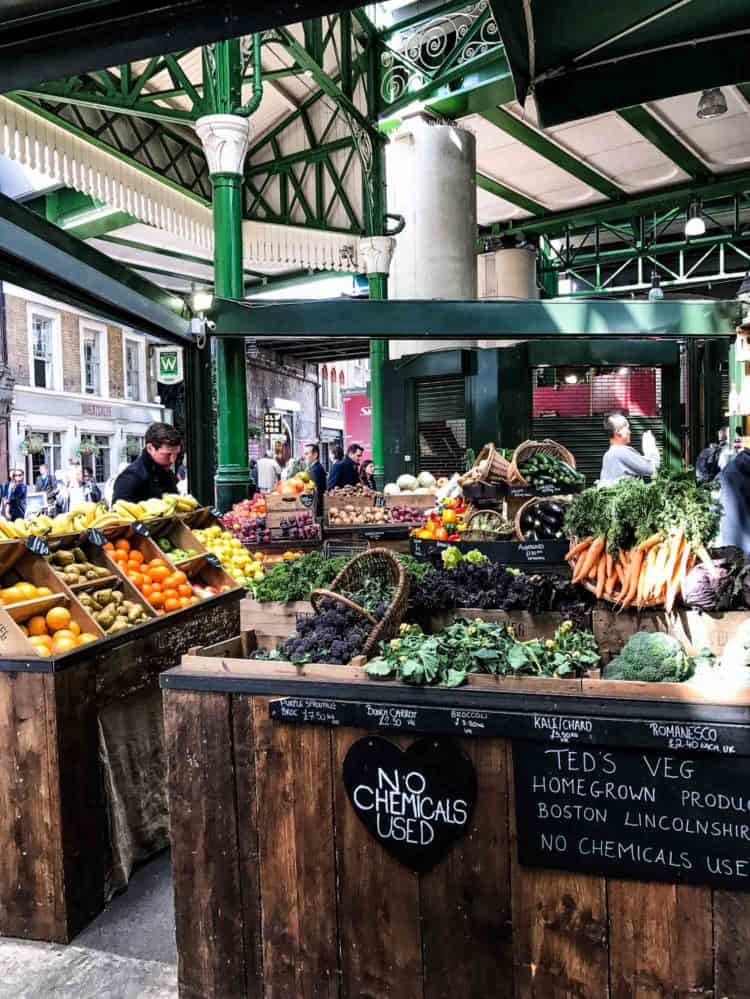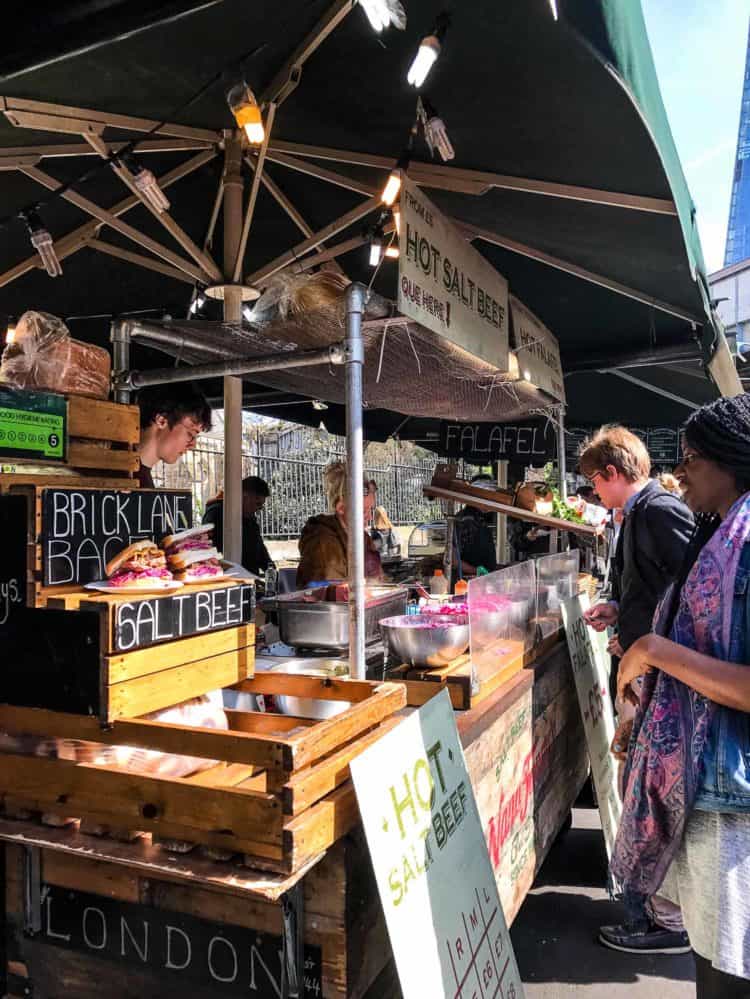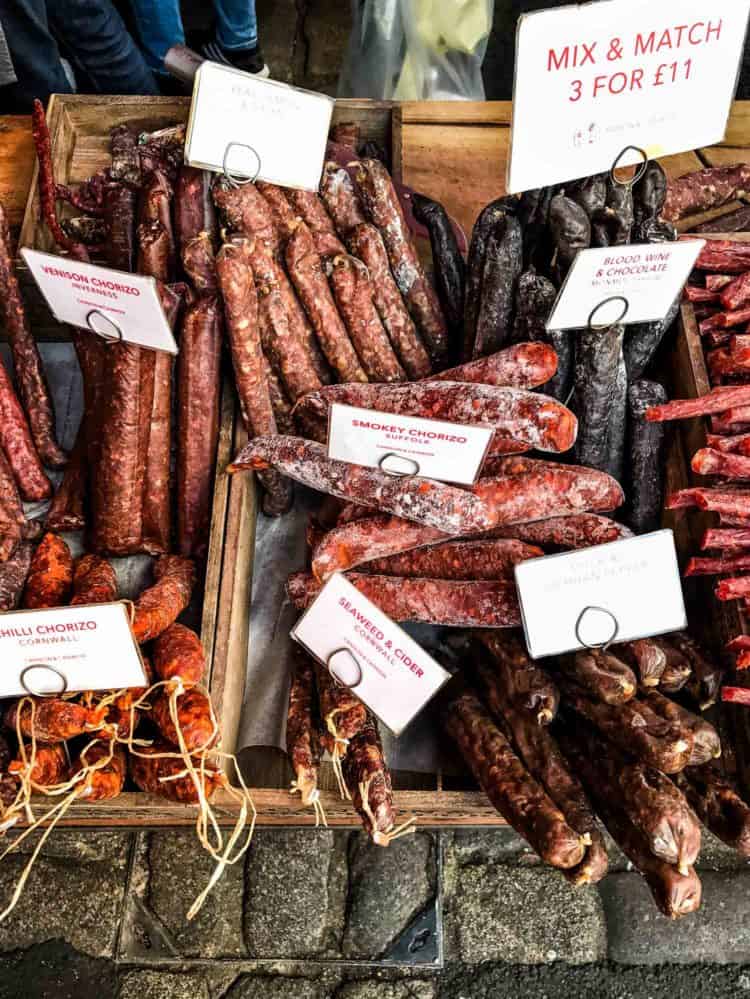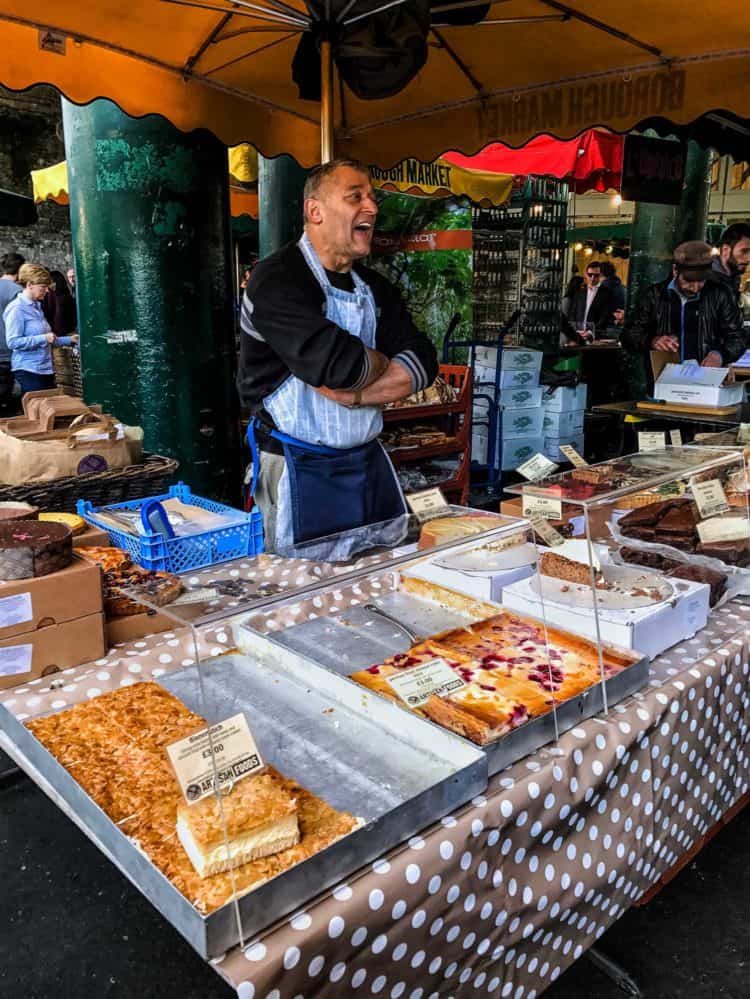 Harrods was on my personal bucket list, mainly because of the food and wine halls! The world's largest department store is also home to the incredible Food Hall with all kinds of sweet and savory delights, not to mention many restaurants, making it another great destination when you're hungry. From a traditional Tea Room and Thai to Ladurée macarons and frozen yogurt, there is something for everyone.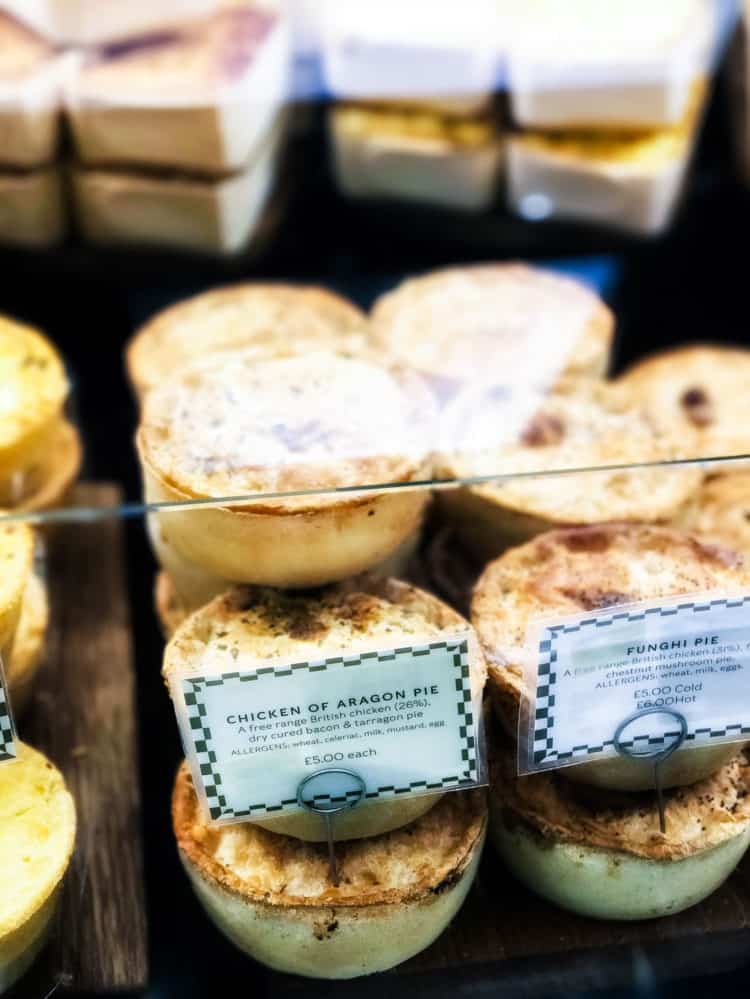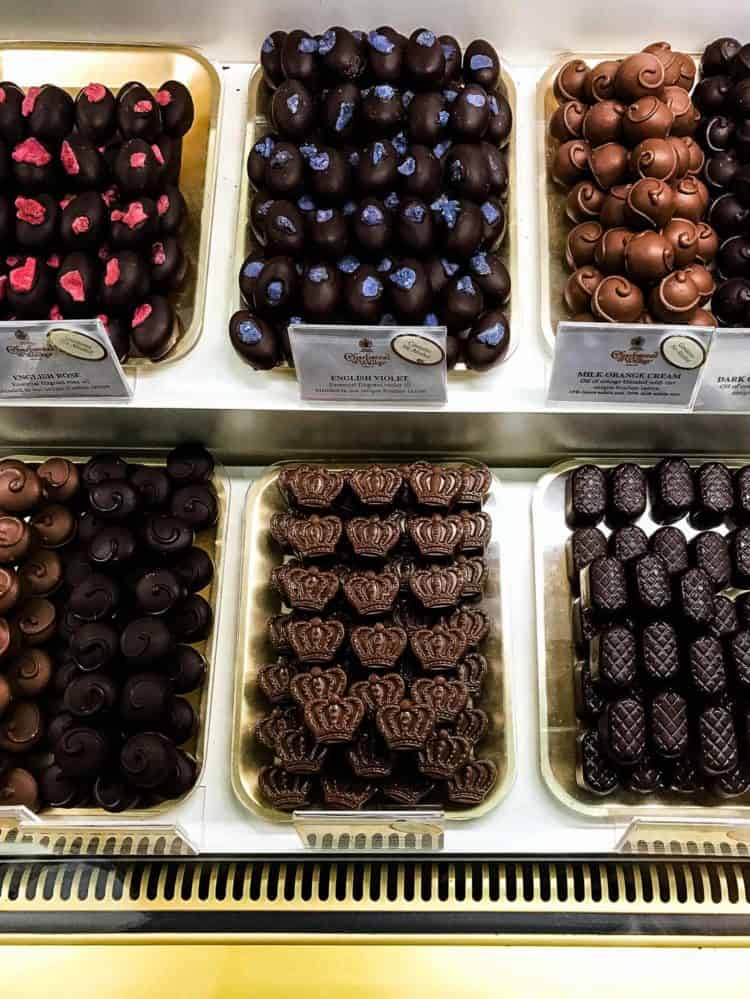 24 Earlham Street
London WC2H 9LN
Ice cream at Undderlicious is definitely utterly delicious. Super creamy, and such fun, inventive flavors!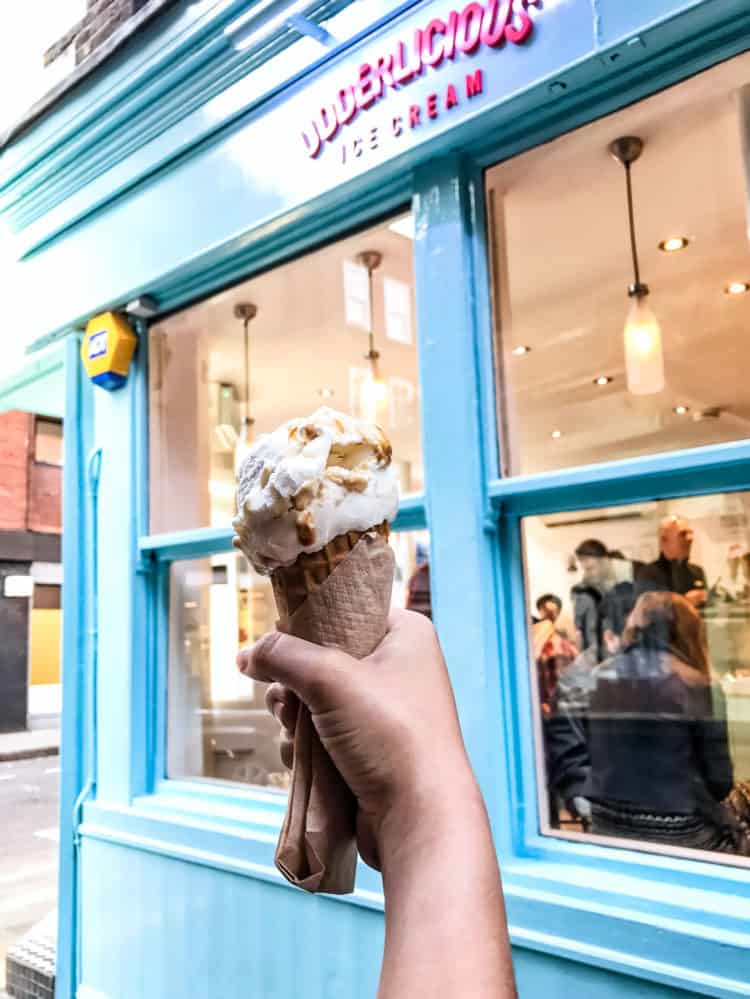 (multiple locations)
If you're familiar with Pret, then you will be happy to know that they are everywhere in London. Think of it as Starbucks for healthy, wholesome food, on nearly every corner. I mention this because we found that as we were roaming from one attraction to the next, it can be hard to schedule meals and figure out when you are going to be hungry. I loved that Pret was plentiful and everywhere, offering organic and veggie-forward dishes, so eating healthy on the road is actually doable. Also, cafes inside museums and attractions did not offer the best food, so this was a great option.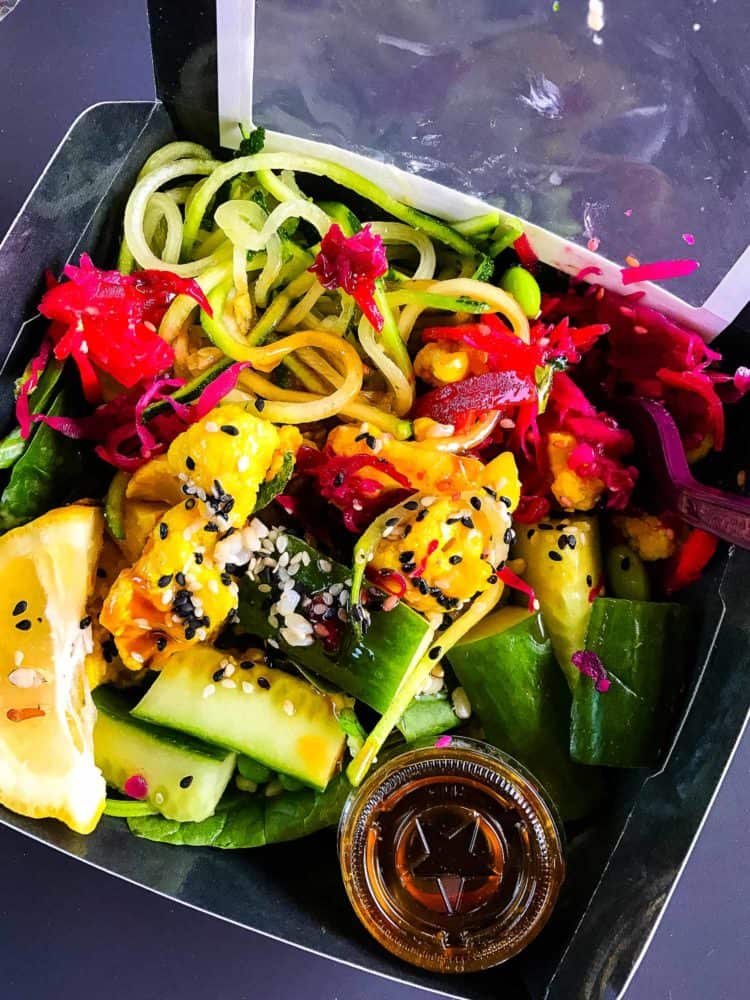 <
Skip To:
Where to Stay
Where to Eat
What to Do
London Travel Tips
PLAY: What to Do
London offers so much, for grown ups and kids alike, you'll never run out of things to see and do. It's hard to fit it all in, even in one week. Here are some of our favorites.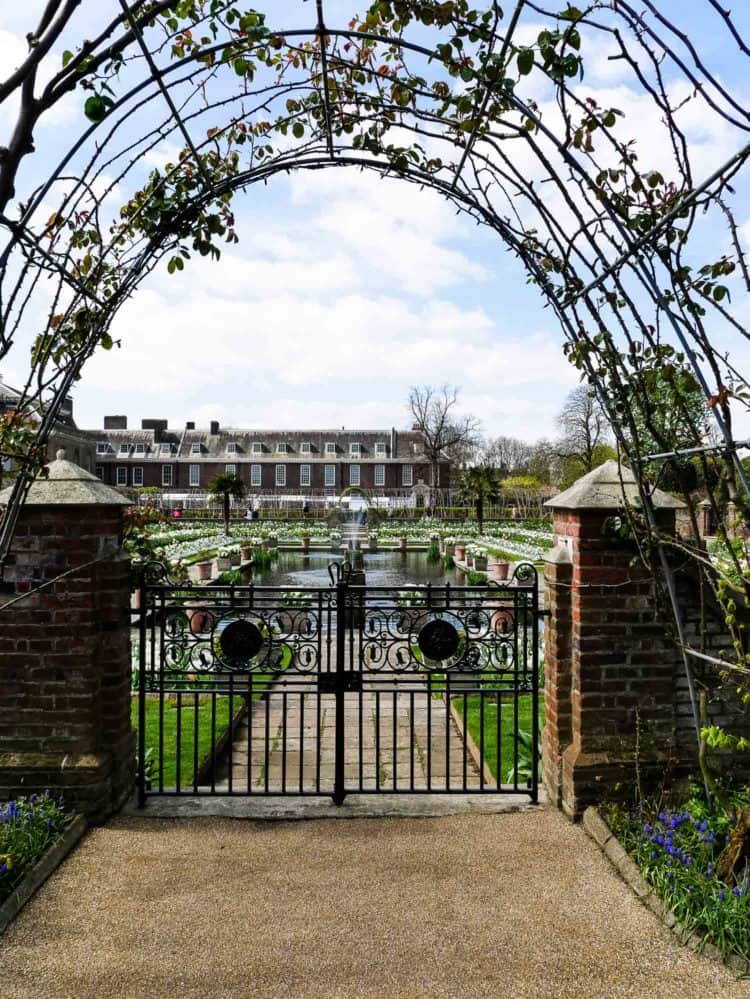 Visit
Learning more about England's rich royal history is a must, and there are so many places to get a glimpse into the royal family's life and history. Visiting Buckingham Palace is sure to be on your list of places to visit. Be sure to check in advance if you wish to tour inside the palace, as it is only open certain times of the year.
While crowded, witnessing the changing of the guard at Buckingham Palace is a must, especially with kids. One thing to note is that the process takes place in various locations before ending in front of Buckingham Palace. So while you can certainly stake out a spot, and be sure to get there early, you will actually be able to see more if you follow the process between the three locations. We found this guide to be very helpful as it guides you step by step between Buckingham Palace, St James's Palace and Wellington Barracks. Also, do check the schedule frequently, as things change
Just around the corner from Buckingham Palace is The Royal Mews, which remain as working stables and is responsible for all road travel arrangements for The Queen. This little museum was not on our radar before our trip, but since our hotel was across the street, we found ourselves there one morning and were charmed and awed by the beautiful carriages and classic cars still used today, as well as the beloved carriage horses. If you have any horse or classic car fans in your family, you will enjoy this spot.
Currently the home of the Duke and Duchess of Cambridge (that's William and Kate, to many of us), we loved strolling through the King's State Apartments, the Queen's State Apartments and the Gardens. 2017 year marks 20 years since Princess Diana's passing, and to honor her, the gardeners have installed a beautiful White Garden. Also on exhibit is Diana, Her Fashion Story, which, while included with your entrance to Kensington Palace, its popularity has made it necessary to purchase tickets well in advance.
Many people confuse London Bridge of childhood rhyme fame with what is actually Tower Bridge. Yes, there is a London Bridge, but it is a rather drab and non-descript bridge close to Borough Market. A short walk away is Tower Bridge, which is the iconic symbol of London (but is embarrassingly misnomered by visitors). You can take a lift (elevator) to the top, but I really recommend skipping the line and asking if you can take the steps to the top — it's honestly more fun and you'll probably beat everyone waiting in line. Once at the top, you can take a selfie on the glass floor.
From Tower Bridge, you're steps away from Tower of London, but don't be confused when you see the medieval castle if you were expecting a skyscraper reaching the clouds. This castle dates back to 1078 and you can wander the cobble stoned paths and up the tiny turrets through moments of London's history, learning about its history as castle, treasury, royal prison, and execution ground and even menagerie. On exhibit as well are the gorgeous crown jewels. Definitely purchase tickets in advance and arrive early.
After all that walking around Borough Market, Tower Bridge and Tower of London, you will surely need to rest your feet. Definitely take a ride on City Cruises down the River Thames. Start at Tower Pier, right outside of Tower of London; you have the option to hop on and off, if you wish, or take it all the way down to the London Eye and/or Westminster. I can not recommend it enough, not just for the rest, but for the very entertaining (but educational!) guided commentary!
Get a bird's eye view of London on the 443 foot tall ferris wheel. For some reason, The London Eye was my son's top attraction on his list — and I would have to say it's the kind of thing you should definitely do, but just once. Absolutely purchase tickets in advance — when you visit the website it will be easy to get overwhelmed with all the ticketing options, but in case you were wondering — yes, get the FastTrack tickets. It is well worth every penny, to bypass the crowds. I doubt that I would ever do it again, but if I did, I would probably opt for a sunset ride, but then again, that is surely a popular time to go.
http://www.westminster-abbey.org/
The beautiful and very historical Westminster Abbey is open to the public and absolutely worth a visit. Our trip sadly followed the tragic terrorist attack on Westminster Bridge, and as the church is still very much a working church, we were not able to tour since they were closed for memorial services. We do plan to return, and by then, the anticipated The Queen's Diamond Jubilee Galleries, will be open in the Abbey's medieval triforium.
While Big Ben is currently refurbished with tours scheduled to resume in 2020, it is certainly possible to tour Parliament. They have many options, including a shorter tour for families that are appropriate for children.
Full disclosure – my husband and I were just as excited as the kids to visit Warner Bros. Studio to tour The Making of Harry Potter. Outside of London, this is where the Harry Potter franchise of films were shot, and it is well worth spending the time to visit if you are a fan. You can take the train there, but I highly recommend Golden Tours, as they are able to provide both coach transport and tickets. Also, if you find that tickets sell out for your preferred date, Golden Tours has a set of tickets set aside for their own distribution, so you may have luck checking with them, and as I mentioned, it includes transportation from London, so win-win! If you can, take the first tour out, it is worth waking early as Warner Bros. does get busy!
In my daughter's opinion, no visit to London would be complete without at least one theatre show. It was our favorite way to end the day. My husband and I loved that in London theatres, you can actually enjoy a beverage at your seat! We saw a musical, as well as were fortunate enough to get tickets to Harry Potter and The Cursed Child, which was quite a challenge, but well worth the effort and perseverance.
For the ladies and gentlemen in your family, you will love shopping at Lock & Co Hatters. It was my husband's personal shopping favorite, to be properly fitted with a beautifully made hat that he was able to wear during our walks in the sun!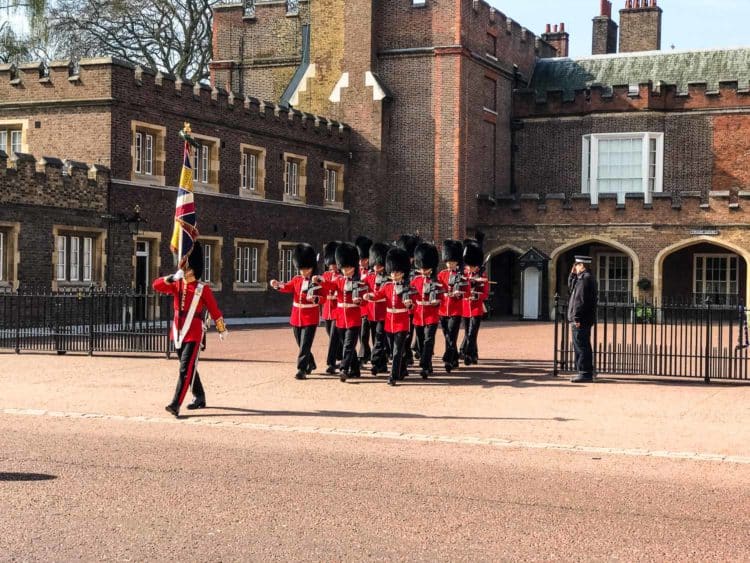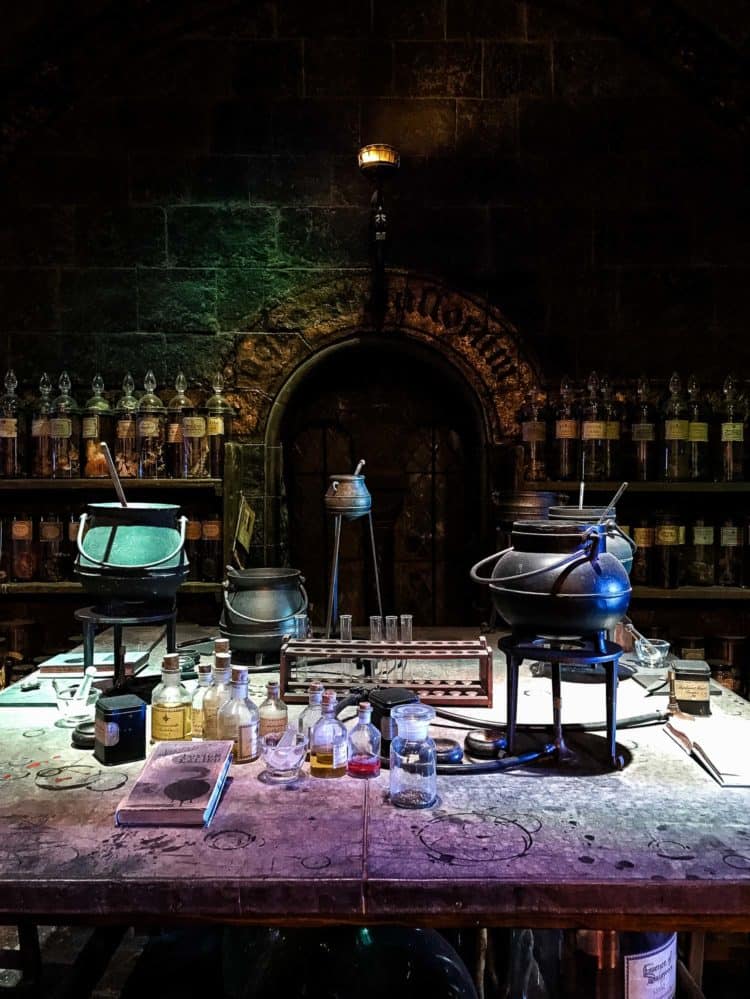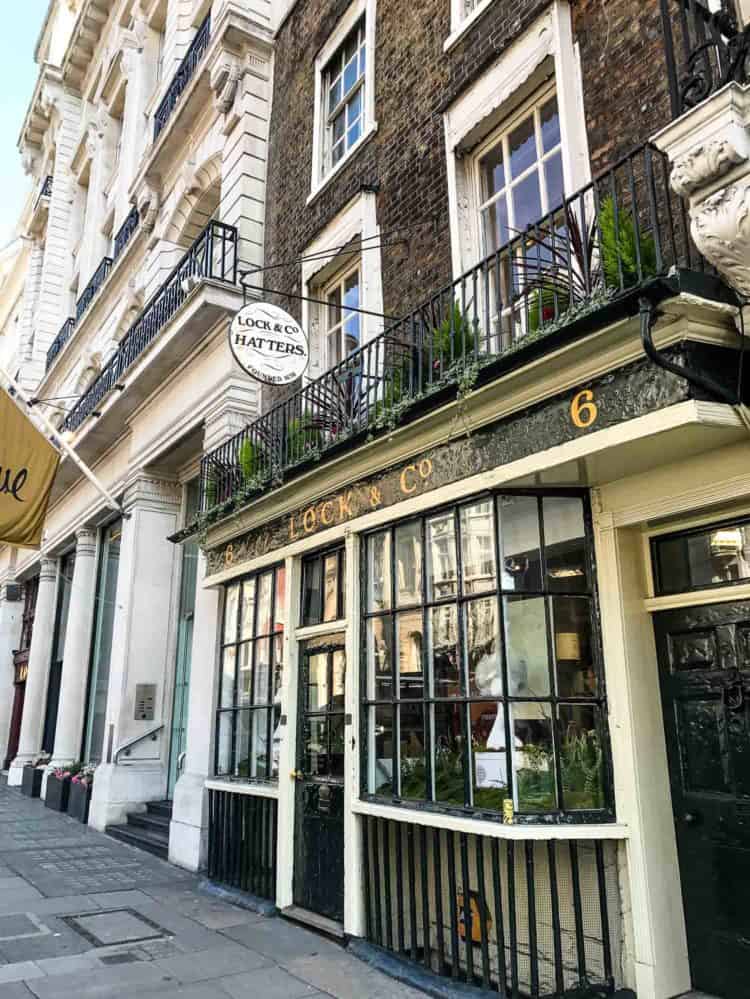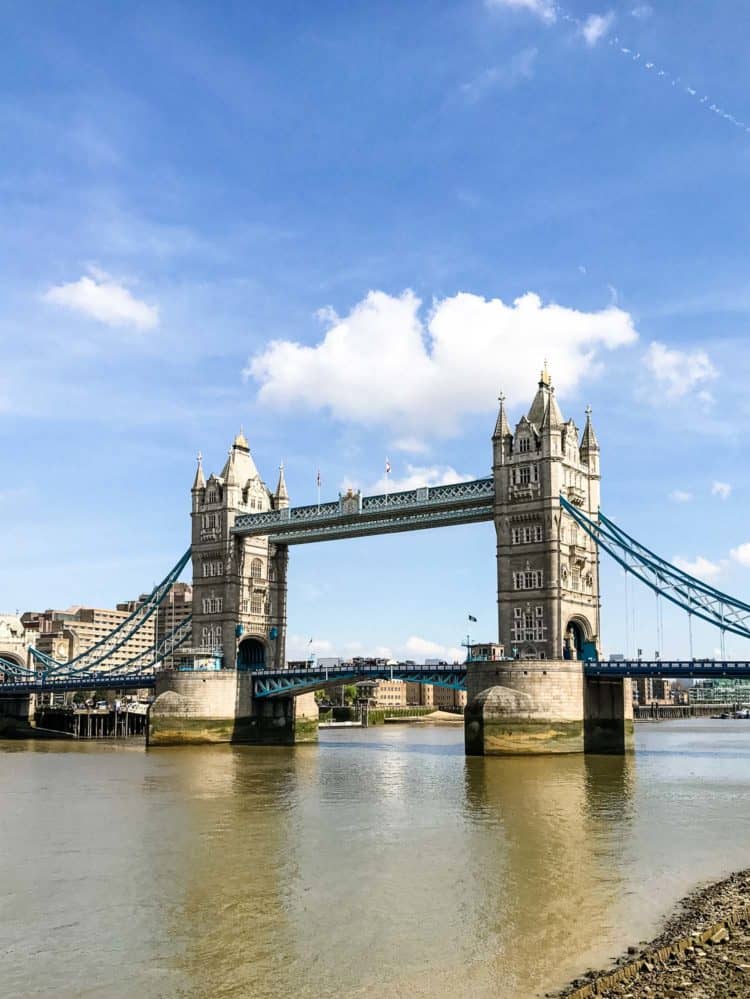 More Places to Explore:
As I mentioned, there simply was not enough time to visit every place possible in London. Here are more places that were on our list and hopefully we will be visiting next time!
St. Paul's Cathedral
Nottinghill
Sky Garden, for a view of London
Tate Modern
British Museum
National Gallery
Shakespeare Globe Theatre
Science Museum
Outdoors
With a bustling city, it's easy to get lost in the lovely parks that are scattered throughout London.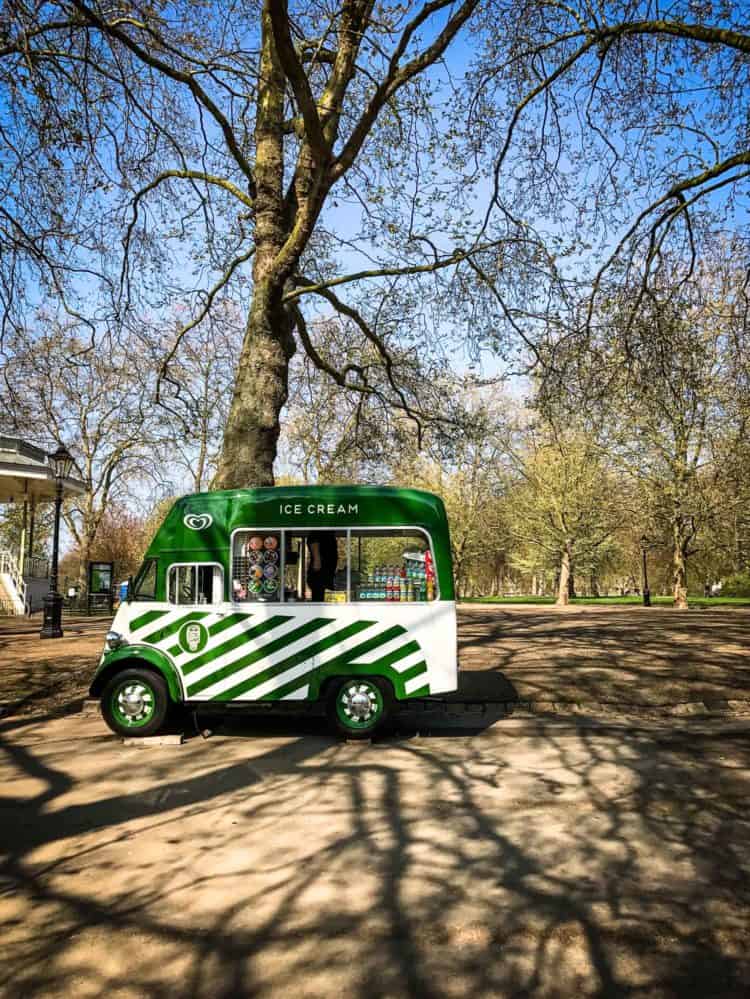 After a visit to Kensington Palace, definitely take some time to walk through Kensington Gardens. It's a lovely way to walk towards the museums on Exhibition Road and Royal Albert Hall, with impressive monuments, such as The Albert Memorial, along the way. Kensington Gardens is also home to the Diana, Princess of Wales Memorial Playground if you have small children who need to use their imagination and run off some steam.
One of my children's favorite moments in London was the time we spent just strolling through Hyde Park, enjoying the sun and spring flowers, with a cone of ice cream. It's those simple pleasures, and Hyde Park was definitely our favorite place to decompress. Rent a boat and paddle, or rent a bike and pedal through the park, catch a concert, or simply stroll and enjoy the day!
Skip To:
Where to Stay
Where to Eat
What to Do
London Travel Tips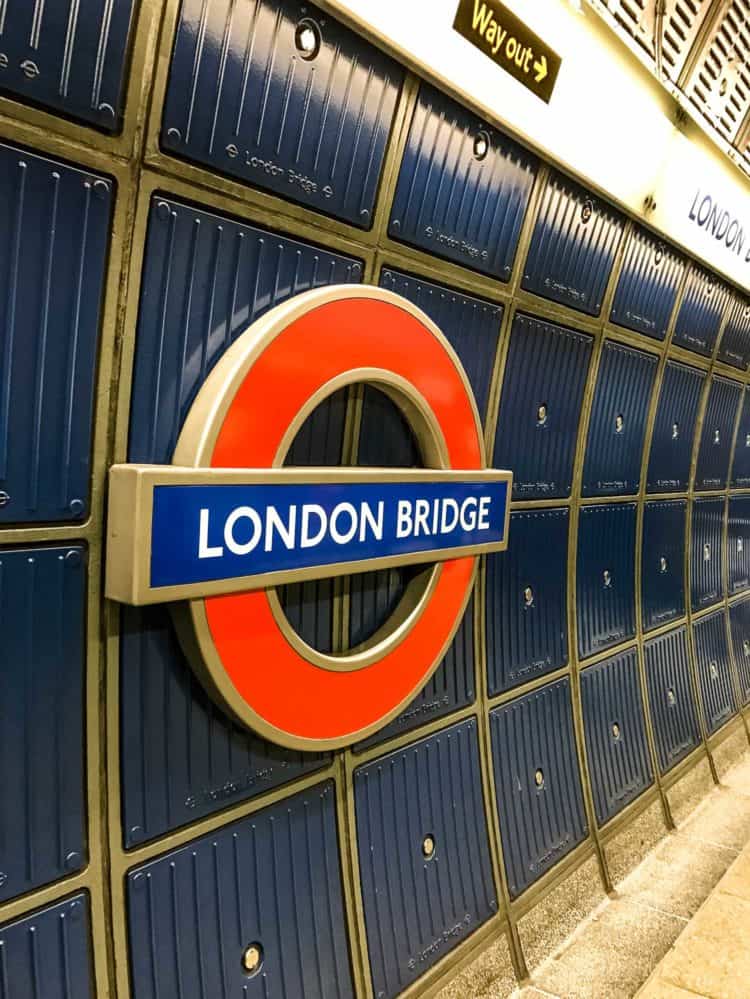 LONDON TRAVEL TIPS
London has so many neighborhoods to explore, but most major attractions are located in central London or along the River Thames and easily accessible by public transportation.
Upon arriving, pick up an Oyster Card, which can be used on the Tube, buses, DLR, London Overground and most National Rail services in London. Visitor Oyster cards can even be purchased before your trip, but is not necessary. You can easily add value at many stations, and have it refunded when it is time to return home.
Take the Tube + Heahtrow Express. The subway in London was simple, efficient and faster than traveling above ground in most cases. Taking the Tube was our favorite way to get around.
For transport from Heathrow Airport, we hopped aboard the Heathrow Express, which got us to central London in under 30 minutes – faster than having to deal with traffic!
Taking a taxi is easier than Uber. We learned that taxis are very plentiful, extremely clean and much more efficient than waiting for an Uber. They were affordable too, and we loved chatting with our friendly drivers!
Skip the London Pass. Or at least do the math on your anticipated attractions for your family before taking the plunge. For our family of four, the math did not make sense and would not have offered any savings.
Map it out! To help you get started, here is my Google map to help you find your way! You'll find all the sites and restaurants I listed here, plus many more.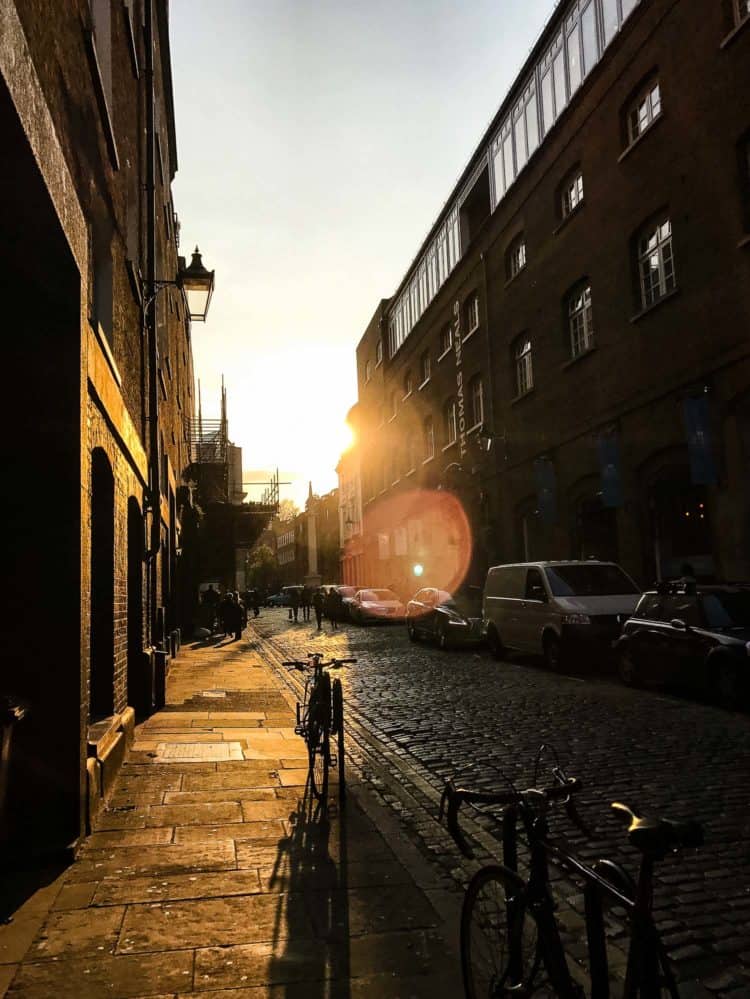 I hope you enjoyed this peek into our family's adventures in London and that this Taste of London:  A Family Travel Guide helps you plan your next family vacation. If you joined me on Instagram stories, I hope that was fun, too, and if you have any questions on planning a trip to London, with kids or without, comment below, I'd be happy to answer your questions!
If you enjoyed this Taste of London:  A Family Travel Guide, come with me to these other travel destinations!