All Things Avocado with Calavo Growers CEO, Brian Kocher
In Episode 55 of the Kitchen Confidante Podcast, Liren Baker talks with Calavo Growers CEO, Brian Kocher, about how they grow, harvest, package, and distribute avocados all over the world!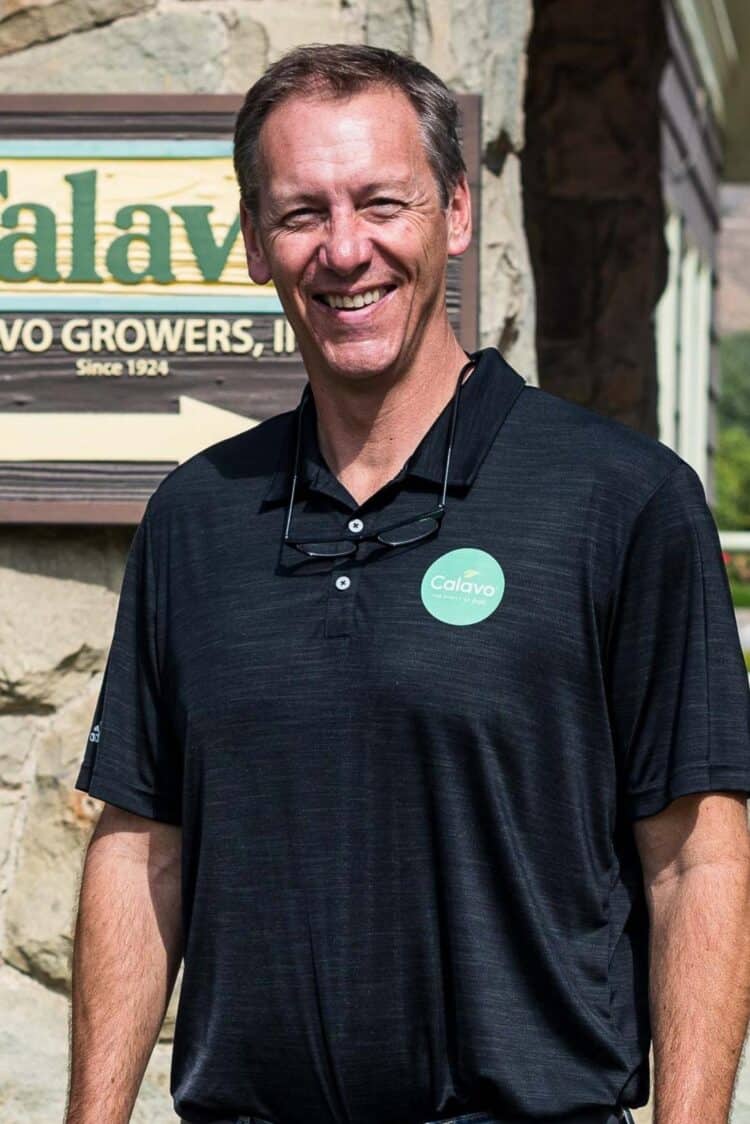 All Things Avocado with Calavo Growers CEO, Brian Kocher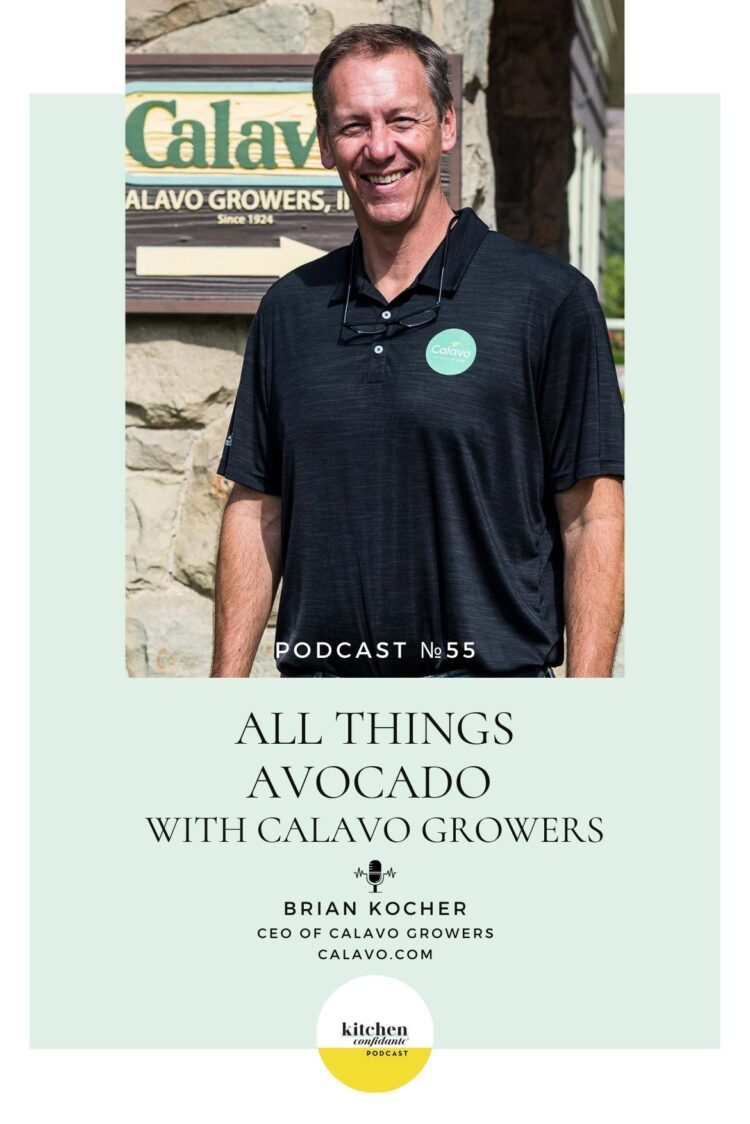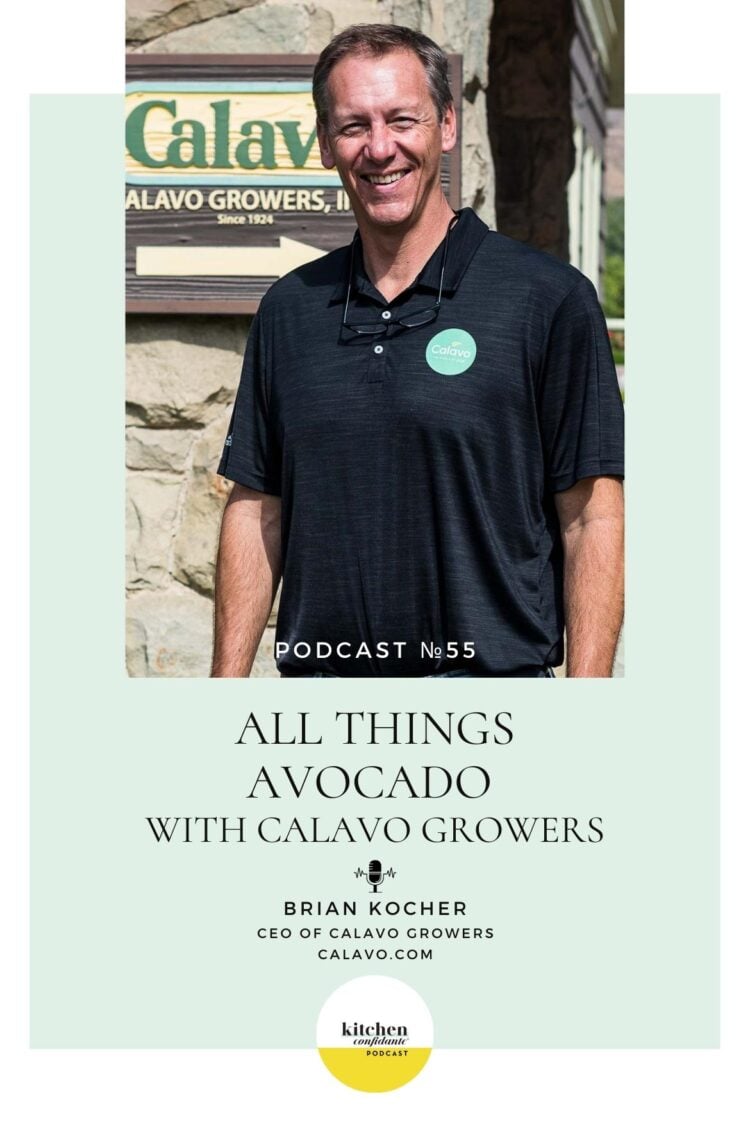 I recently went on location to Santa Paula, California, to visit the Calavo Growers headquarters. While there, I spoke with Brian Kocher, the CEO of Calavo, for the podcast.
The Calavo family of growers has provided the U.S. with avocados for nearly 100 years! Originally founded as The California Avocado Growers Exchange in 1924, Calavo's name has become synonymous with avocados. They've since expanded to provide other produce and commodity foods like Hawaiian papayas, tomatoes, guacamole, cut fresh fruit, and more!
Brian joined the Calavo family earlier this year. He brings his industry expertise from previous roles, including CFO, COO, and interim CEO at Chiquita Brands International.
In this episode, Brian shares his passion for produce and everything avocados. Listen to the full episode here or keep reading for some of my favorite moments with Brian.
How did you get into the produce industry?
The produce industry is very exciting and rewarding work for me. Working with perishable products, like avocados, comes with fast-paced logistical challenges. It requires skill and organization to get things right.
Often, avocados are picked one day and not on the store shelf until a week later, so we work hard to get the timing right so our consumers always have great produce.
I also love the international aspect of the produce industry. Calavo is a very diverse family of growers and employees, with 3,700 members in Mexico, the U.S., and elsewhere.
Tell us more about the history of Calavo
In 1924, several hobbyist growers formed the California Avocado Growers Exchange. They started with a small packing house in Vernon, CA, which produced 180,000 pounds of avocados in their first year. Today, the U.S. consumes over 3 billion pounds of avocados yearly.
In those first years, one of the growers, Rudolf Hass, found a new variety growing in his backyard. He named this variety the Hass avocado, now the dominant avocado variety found in stores. Today, over 95% of the avocados grown by Calavo are Hass avocados.
What makes the Santa Paula area ideal for growing avocados?
Santa Paula and the surrounding areas have an arid, Mediterranean climate that avocados need to do well. It is a temperate climate, so there is no extreme cold or hot temperatures throughout the year. The area also has good soil for growing. And every avocado is picked by hand at the perfect maturity level!
Calavo growers do their best to maintain sustainable farming practices, utilizing drip irrigation and their own wells and water reservoirs, which minimizes the strain on California water resources. Calavo also does it best to conserve energy and water in packing the avocados.
When it comes to fertilization, growers fertilize through a drip system, which is precise and not wasteful. The arid climate and the tough natural barrier of avocado skin mean the growers don't have to do much spraying for disease or pests. 
Calavo prides itself on finding a home for every avocado, matching all sizes and quality levels to different uses.
How do you find the perfect avocado?
When you're at the grocery store, put the avocado in the palm of your hand and apply a little pressure. The avocado should be firm, not hard, with a little softness.
If you need to ripen your avocado quicker, you can put it in a paper bag by itself or with a banana peel.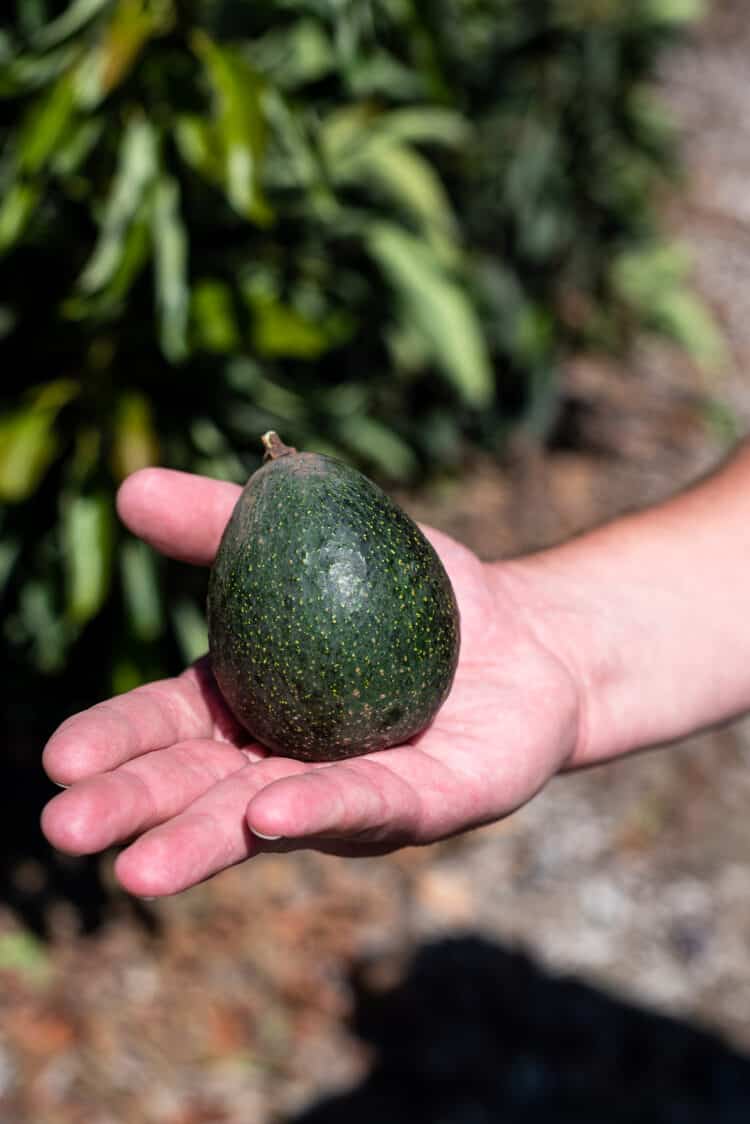 Learn more
Listen to the full podcast episode with Brian to learn more about avocados and Calavo Growers. You can also learn more at Calavo.com.
Related posts
Avocado Veggie Sandwich
Avocado Popsicles
How to Freeze Avocados | One Quick Tip
Avocado Pesto Pasta with Chicken Sausage