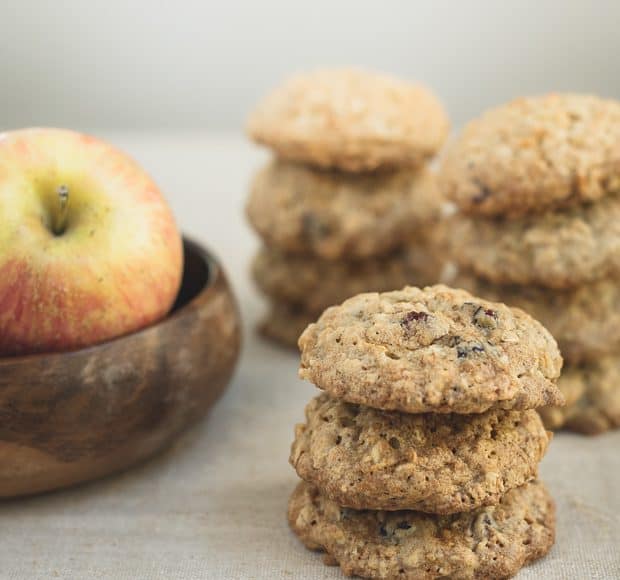 Apple Cranberry Oatmeal Cookies
One look on my friends' feeds on Facebook and Instagram, and I am reminded of how we are in the thick of apple season. How I long to go for a drive into the country to walk amongst apple trees to pick a pail or…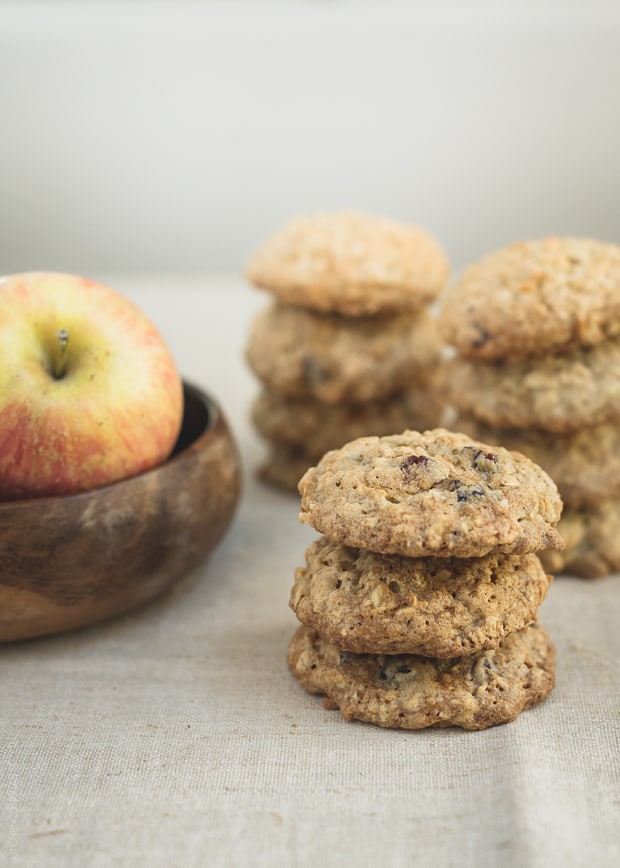 Apple Cranberry Oatmeal Cookies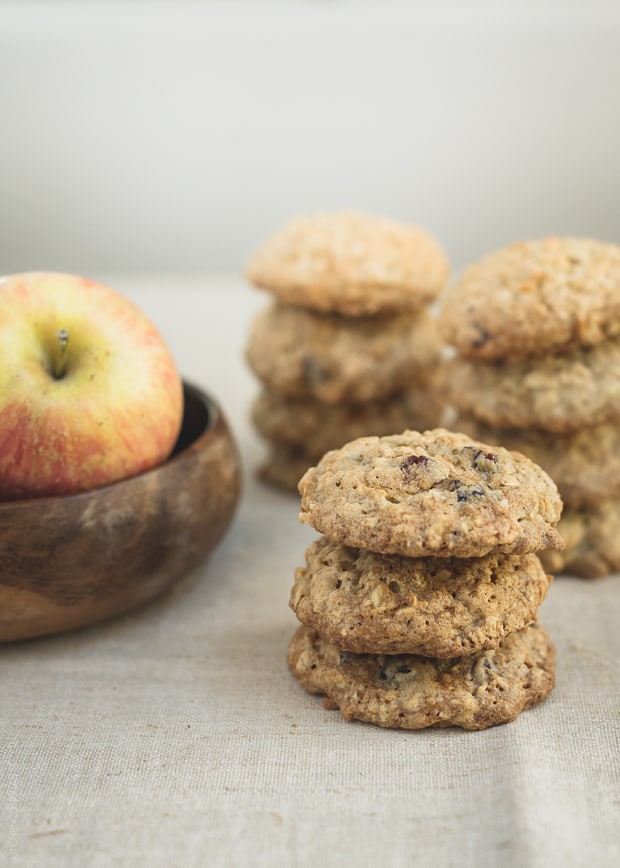 One look on my friends' feeds on Facebook and Instagram, and I am reminded of how we are in the thick of apple season. How I long to go for a drive into the country to walk amongst apple trees to pick a pail or two! This was one of the field trips I loved the most, growing up in New York, whether it was for school or with my family — there was nothing better than pulling on thick sweaters and corduroys, and sipping freshly pressed cider at the orchards, my pails overflowing with crisp, juicy apples. And then the best part after: making something wonderful with the harvest.
Well, time is a little precious this time of year, so the visit to the apple orchard will have to wait. But you know what else it is? Cookie season. This is the start, my friends. Bake sales have started, now that school is in full swing, with homework and tests, and the festivals and fundraisers that go along with them.
And there are special requests from my family. I made these Apple Cranberry Oatmeal Cookies to quench my husband's recent craving for oatmeal cookies. If you spent the weekend hunting for apples, whether from the field or the local grocer, I hope you give these a try. Chewy and moist, you'll just want to curl up on the couch with a plateful. All you'll need now is a mug of hot cider.
I am sharing these cookies on Wayfair.com. Please join me and find the recipe for Apple Cranberry Oatmeal Cookies here.