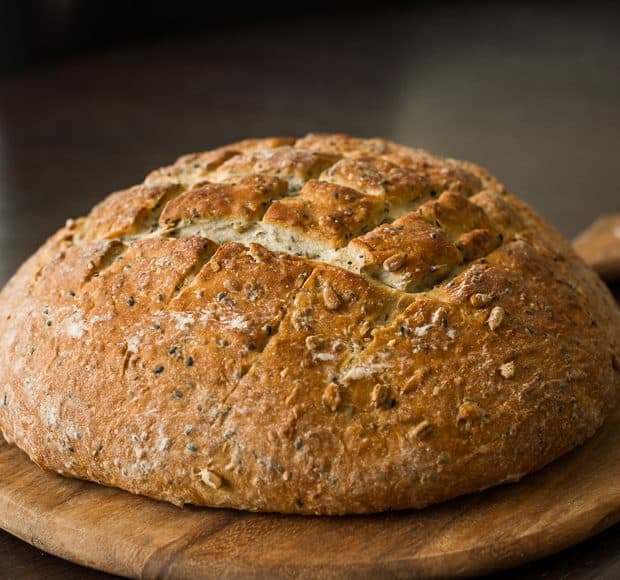 Seed Bread
This post is sponsored by Fisher & Paykel. I'm sincerely grateful for your help in supporting companies that I trust; posts such as these help support the work behind the scenes on Kitchen Confidante. I just know you'll love this gorgeous loaf of Seed Bread I have…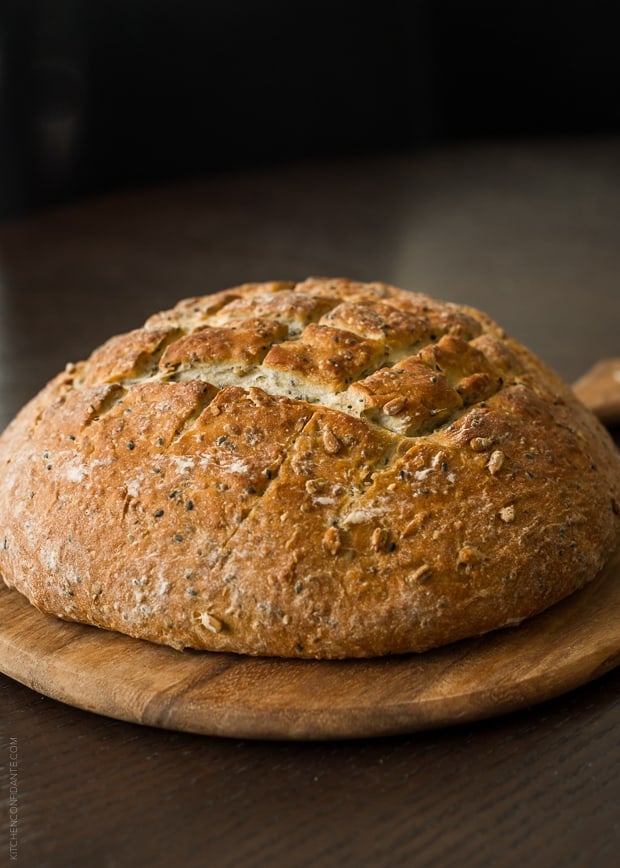 Seed Bread
This post is sponsored by Fisher & Paykel. I'm sincerely grateful for your help in supporting companies that I trust; posts such as these help support the work behind the scenes on Kitchen Confidante. I just know you'll love this gorgeous loaf of Seed Bread I have for you today.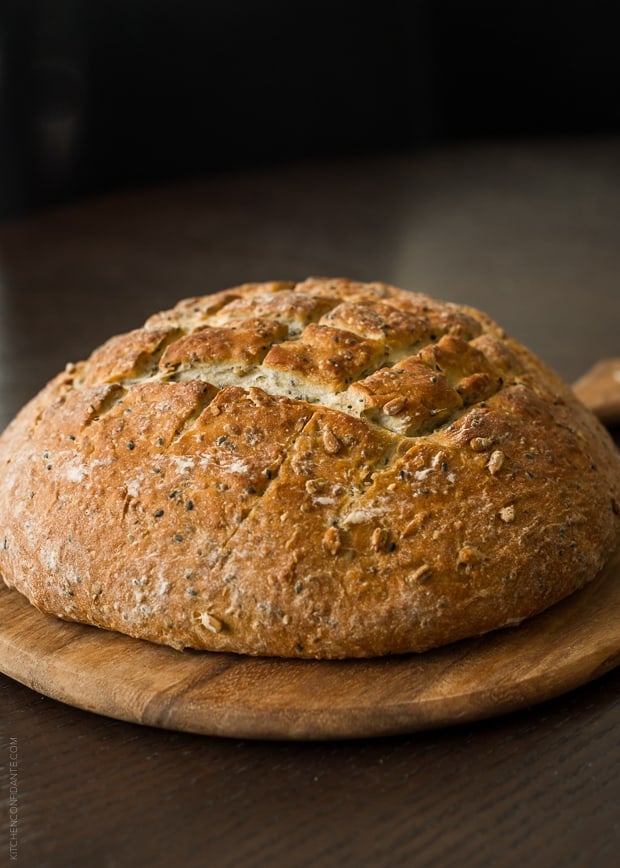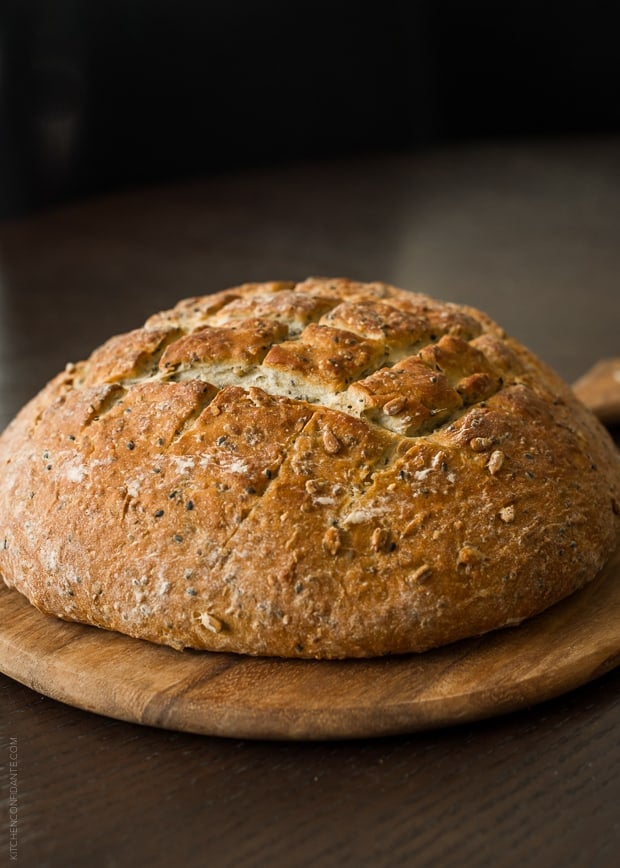 There is something magical in yeast. Inside an unassuming envelope, there is something that can yield life, that can be coaxed as you stir it in a bowl with just the right ingredients. It can transform overnight, making something as simple as flour and water rise to something so grand, it fills the kitchen with the aroma of homeyness. Without a doubt, I find the process of baking bread both calming and empowering.
It's a shame we don't bake bread more often.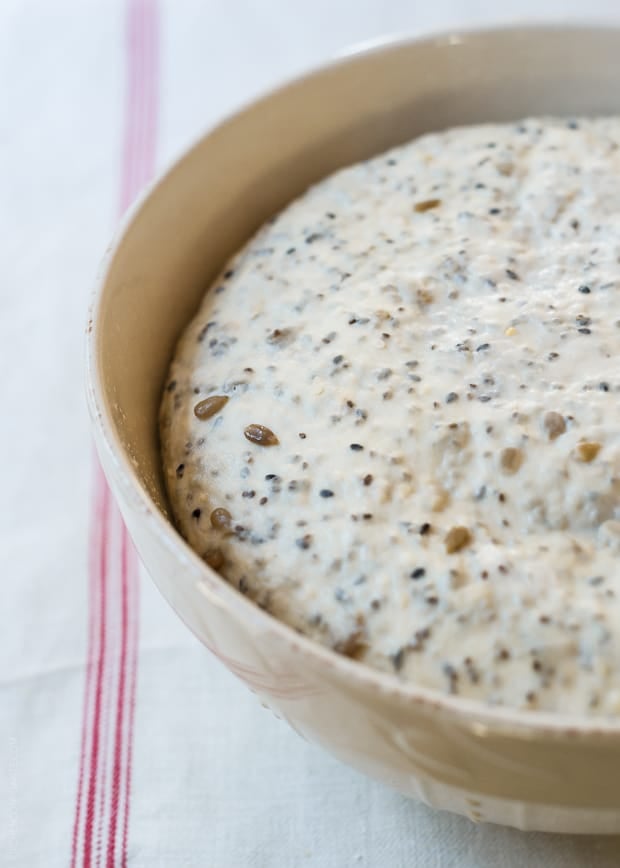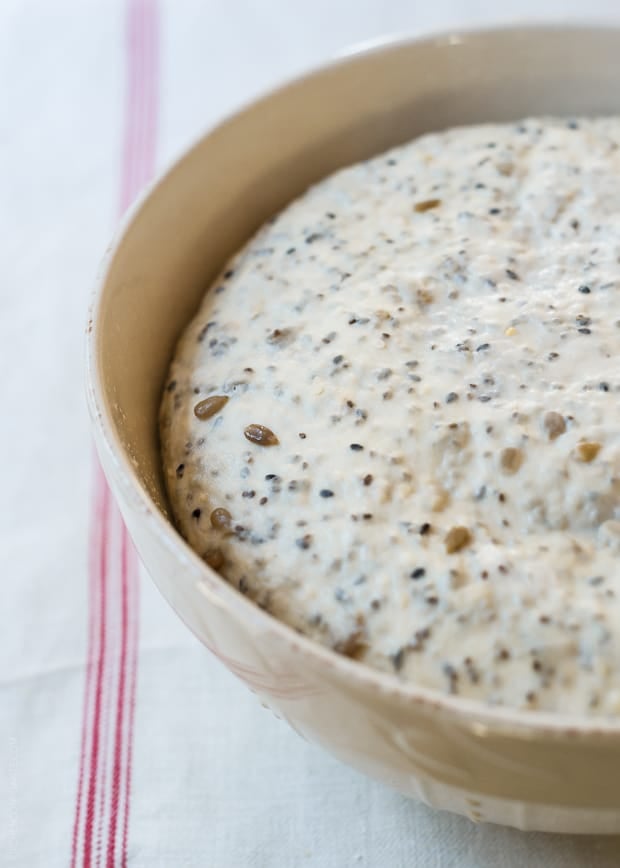 I used to find the idea of working with yeast intimidating, it seems such a lengthy process. I've become smitten with no-knead bread, and that is a wonder in itself. But the truth is, a little kneading is all you need, and the process of baking bread is really not that consuming, when you spread it out, hours (or even days) at a time.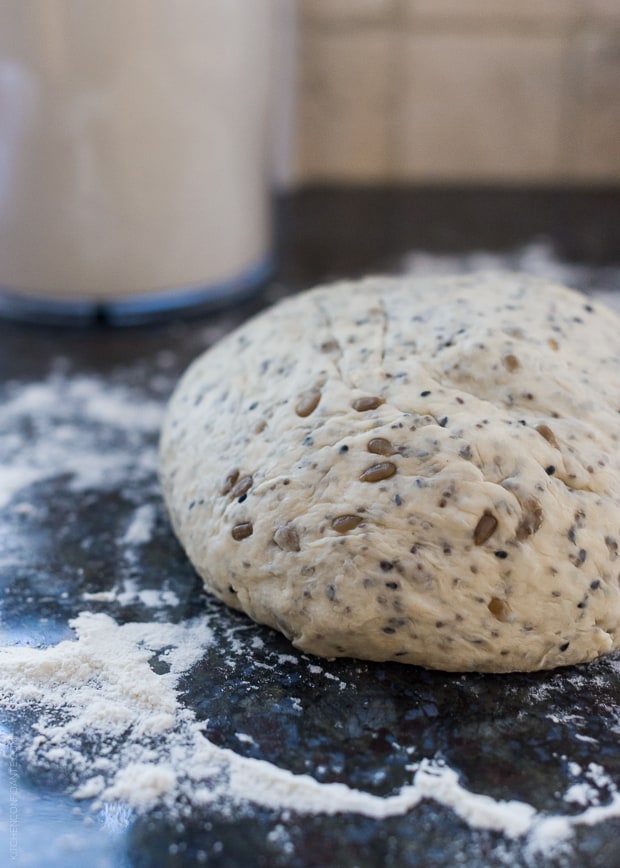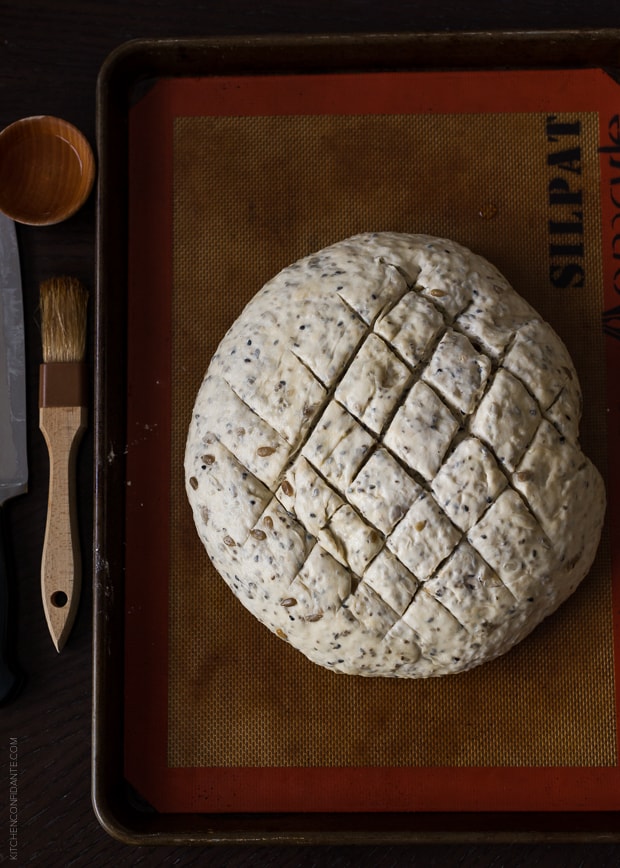 My oven has been getting extra attention these days, there have been roasts and gratins, roasted vegetables and crisps, jam bars and gougères. But there hasn't been any bread, and it's simply been too long.
It was time to remedy this omission.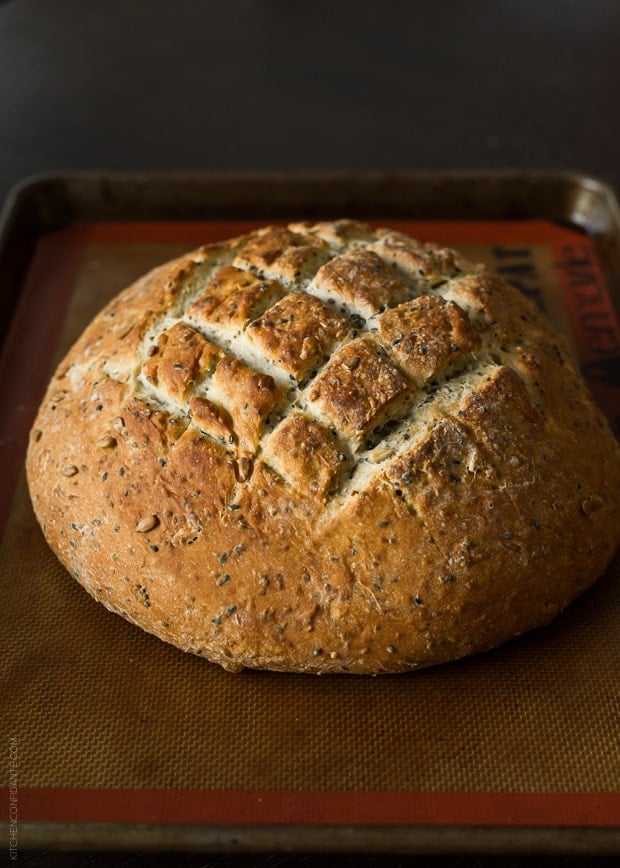 This studded loaf of Seed Bread came about with a technique termed overnight rise. Allowing the dough to proof for the first time in the refrigerator as you sleep ensures a deeper flavor, as well as a glorious surprise when you open the refrigerator door the next morning. I loved the idea of a few quick, cathartic kneads in the evening, before saying goodnight to a little loaf.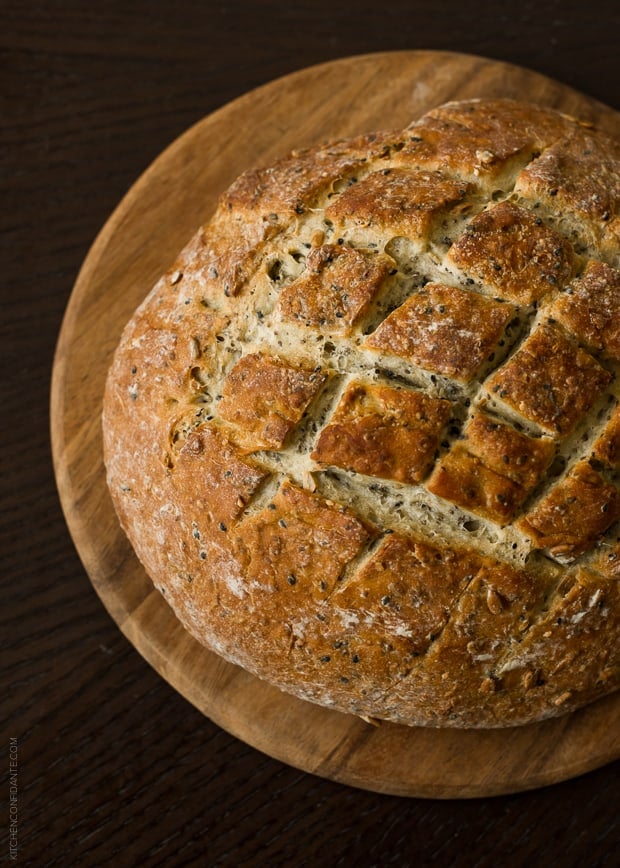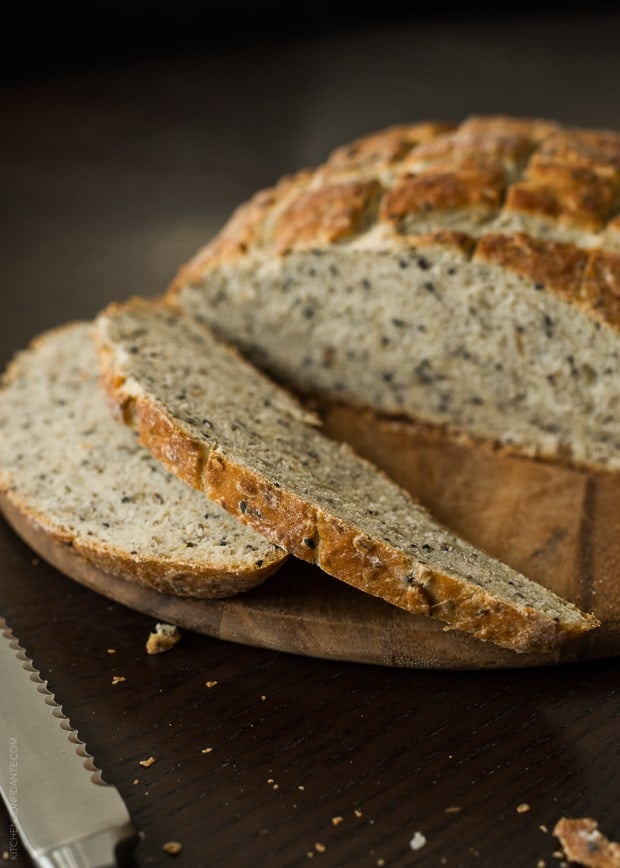 The following morning, I was greeted by a puffy mound of dough, magic indeed! The sunflower, chia and sesame seeds dotted the loaf, which grew even more at room temperature before hitting the oven.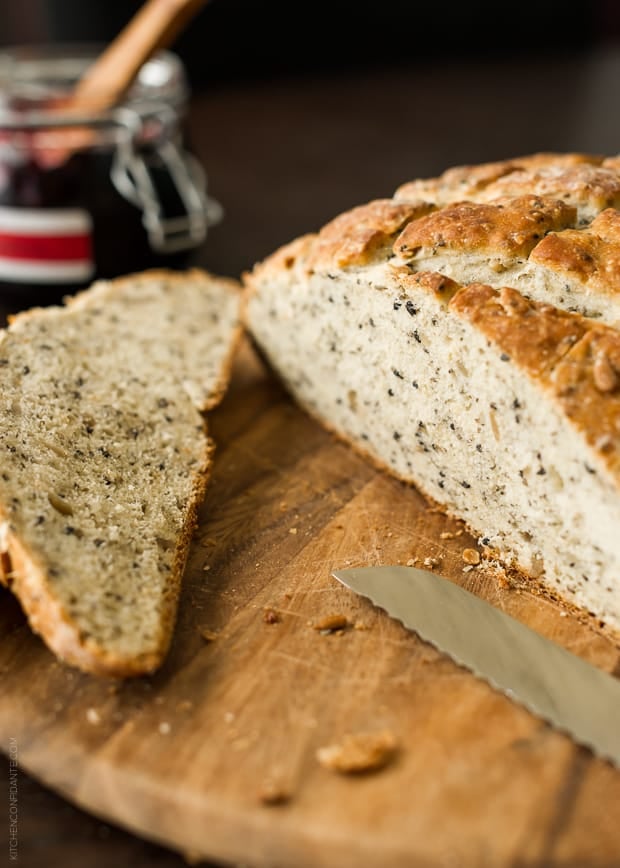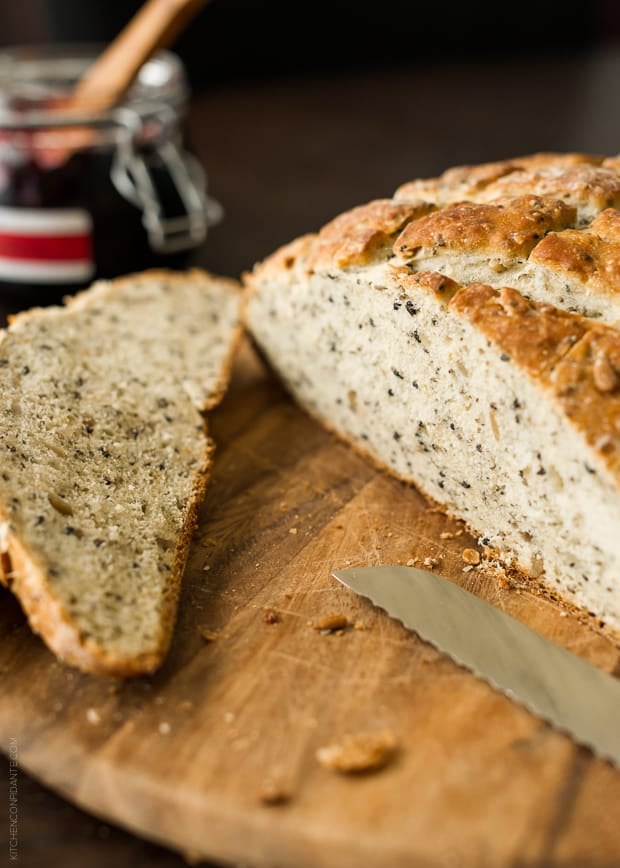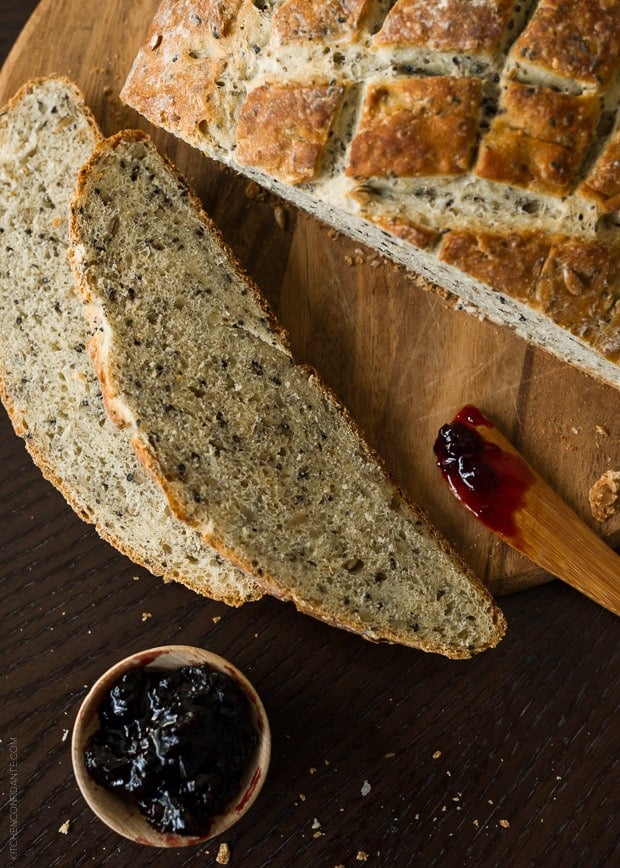 But the magic truly happened when I opened the oven door after baking. Golden and rustically hatched, the scent of fresh bread was so intoxicating. The crusty exterior gave way with the cut of a knife into a tender, oh so delicious crumb, and each slice was absolutely amazing with a thick smear of butter and a sprinkling of salt. It is a magical moment – that feeling of pride when you can say, "I baked that."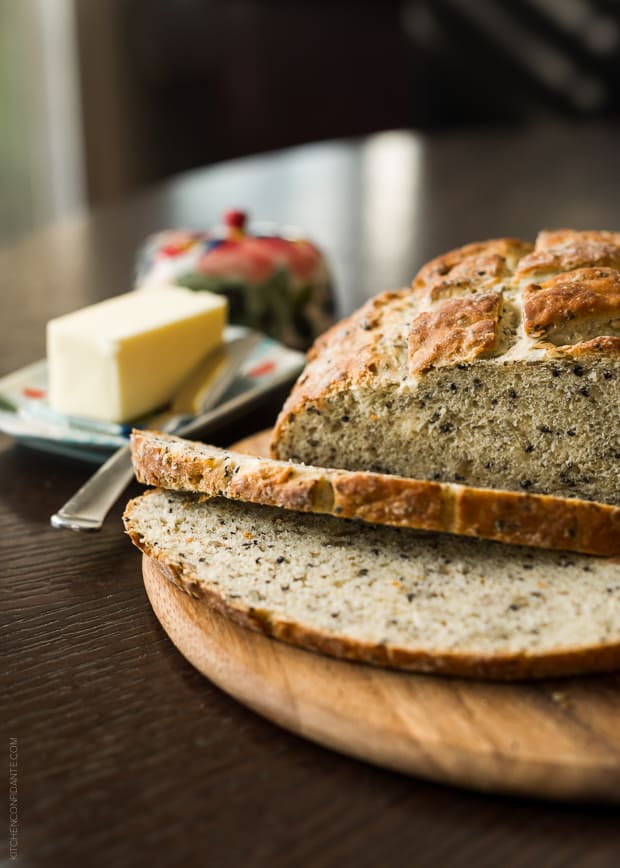 Bring the magic into your own kitchen and give this Seed Bread a try. I assure you, you will be enchanted.

Is it time for a new oven? Introducing the new Fisher & Paykel 60cm built-in-oven, for which Fisher & Paykel recently won an international award for its design.
Key Features include:
– one of world's largest 60cm oven with an internal capacity of 77 litres
– unique ActiveVent technology, that maintains heat and controls moisture for the perfect roast every time.
– 11 cooking modes for the perfect results
– easy to clean with pyrolytic self-cleaning functions.
Disclosure: Compensation was provided by Fisher & Paykel. The opinions expressed herein are those of the author and are not indicative of the opinions or positions of Fisher & Paykel.
Sponsored posts such as these help support the work behind the scenes on Kitchen Confidante. Thank you so much for your visits and making my blog part of your day.
If you're the least bit apprehensive of baking bread, I highly suggest starting here. The overnight rise in the refrigerator allows you to work in steps while letting the dough proof slowly. It requires minimal kneading, and truly, not so much fuss. And the results are simply delicious. Place the dough in the refrigerator to proof overnight, and you will be ready to bake a fresh loaf within hours the following morning.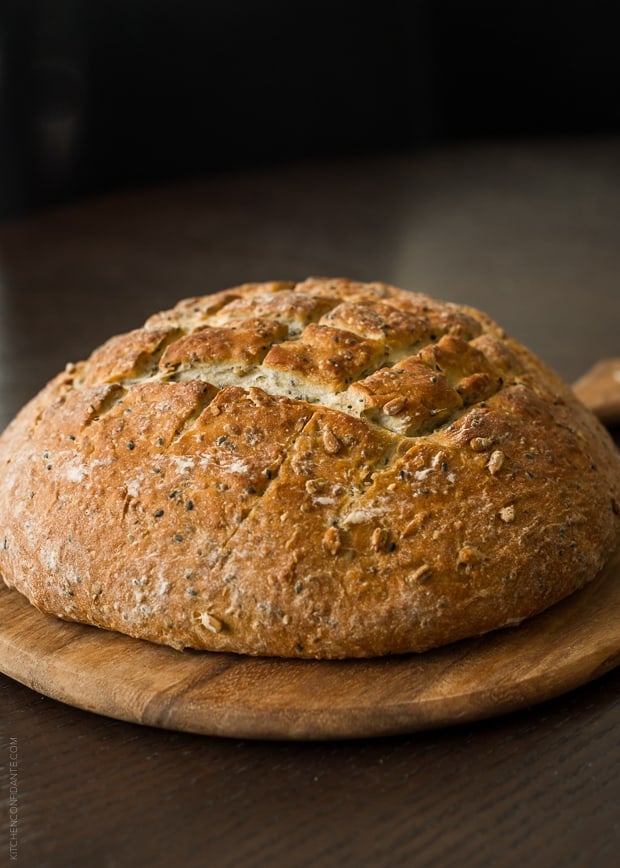 Print Recipe
Ingredients
3 tbsp honey
330g (1 1/3 cups) lukewarm water
190g (3/4 cup) lukewarm milk
16g (2 tablespoons) dried yeast
650g (5 cups + 3 tablespoons) bread flour
100g (3/4 cup + 2 tablespoons) rye flour
30g (1/4 cup) sunflower seeds
30g (1/4 cup) sesame seeds
30g (1/4 cup) chia seeds
30g (1/4 cup) flax seeds
20g (1 1/2 tablespoons) flaky sea salt
Spray oil
Instructions
Warm the honey in a small saucepan over low heat or in the microwave for about 30 seconds to make it liquid, then add the water and milk. Sprinkle over the yeast, stir and let it sit for 5 minutes
In a large bowl or the bowl of an electric mixer combine flours, seeds and salt. Add in the liquid and mix lightly using a dough hook or with a wooden spoon if mixing by hand.
As soon as the mixture comes together and forms a shaggy dough continue mixing for about 5 minutes on a medium-low speed, or by hand on a lightly floured bench. The dough should be in a ball shape but still slightly sticky. Add a little more flour only if necessary.
Turn dough out onto a floured bench and continue to knead until you have a soft, supple ball of dough. Place dough in a large lightly oiled bowl, cover with plastic wrap and place in the refrigerator overnight.
The following day, place the dough in a warm spot to proof for about two hours.
Place the dough on a lightly floured surface, and shape it into a round. Transfer the dough to a parchment lined baking tray, mist with cooking oil, and loosely cover the loaf with plastic wrap. Proof the dough once more, until the loaf has doubled in size.
Preheat the oven to 350°F. Lightly brush or mist the loaf with water and use a sharp knife to cut a cross-hatched pattern in the surface of the loaf. Place the loaf in the preheated oven, and bake for 40-50 minutes, or until it is a rich golden brown and sounds hollow when tapped on the bottom. Cool on a wire rack before serving.