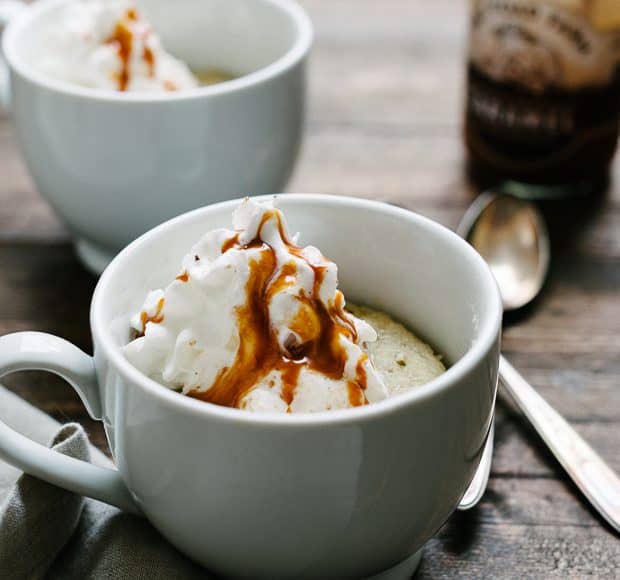 Simple Sundays | Banana Caramel Mug Cake
I woke up from the best night of sleep I have had in weeks. My pillow, my blankets…my bed…slumber so satisfying, I opened my eyes to my new bedroom ceiling, the soft light streaming in through the bare windows, and I grinned. We started our…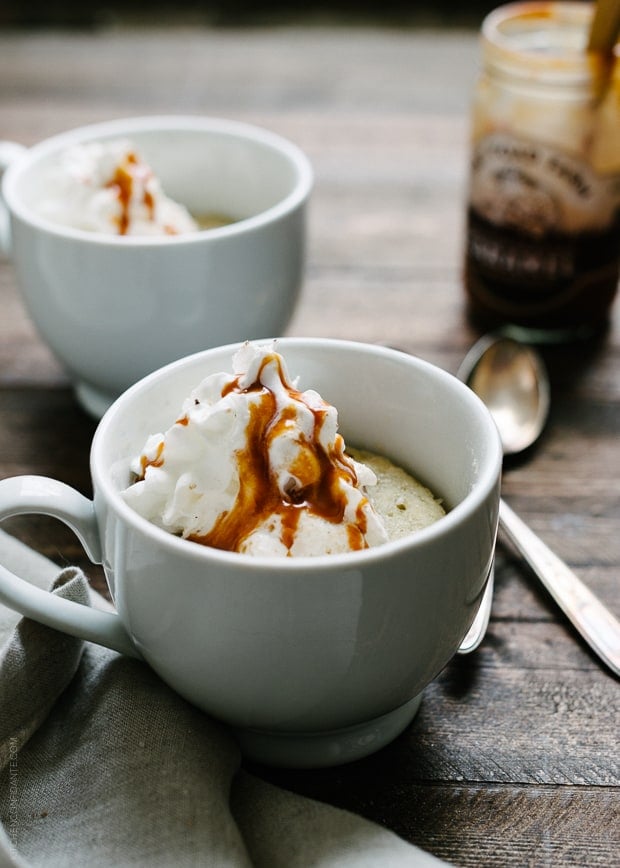 Simple Sundays | Banana Caramel Mug Cake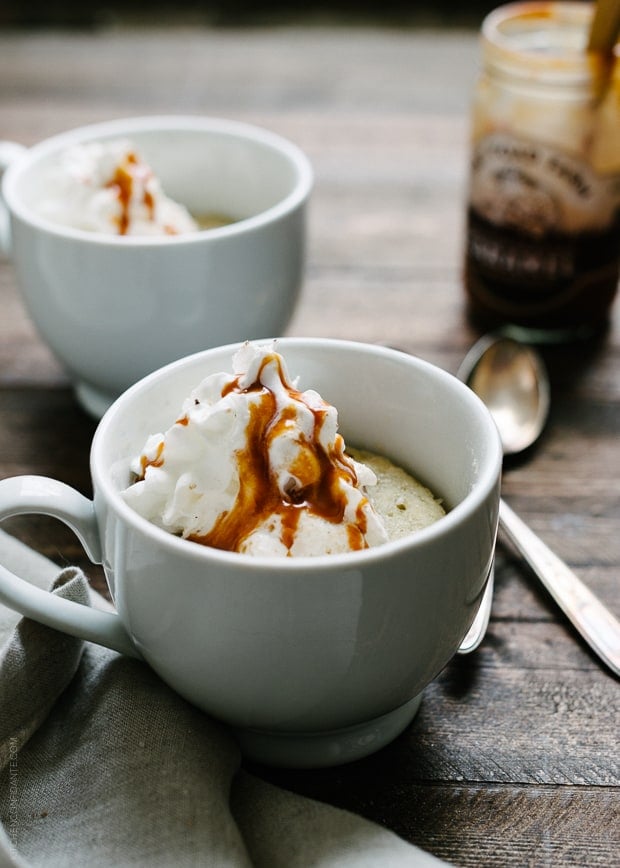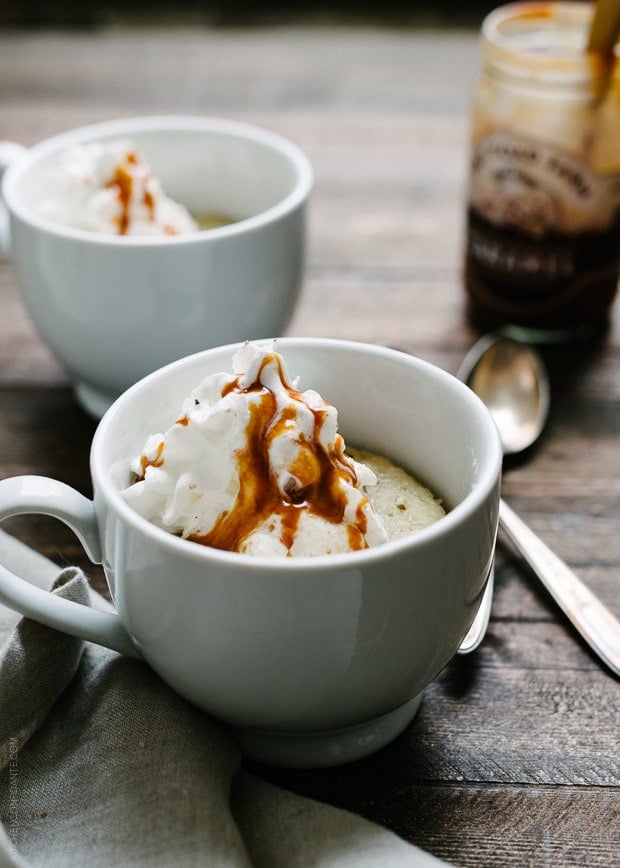 I woke up from the best night of sleep I have had in weeks. My pillow, my blankets…my bed…slumber so satisfying, I opened my eyes to my new bedroom ceiling, the soft light streaming in through the bare windows, and I grinned.
We started our adventure just about a month ago. What started as a whim – "let's look at houses!" – resulted in a whirlwind response to a recurring desire that used to arise every couple of months. Those periodic impulses to solve our shrinking house, full cabinets, and growing family used to be satisfied with a simple purge and deep clean. But this time, the stars aligned. There was a house. Just five minutes away. And we fell in love.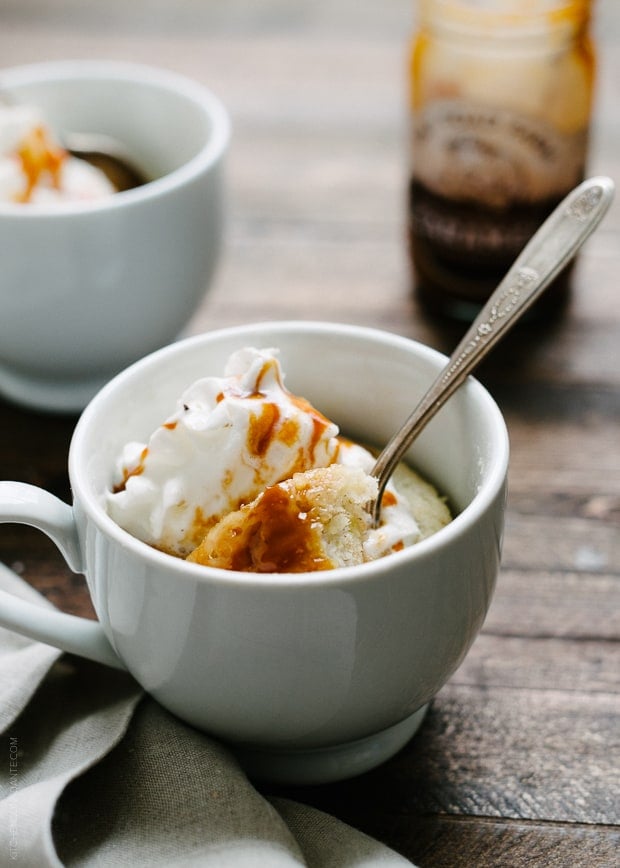 It took a weekend to embrace the idea of moving, and within two weeks, our house was cleaned up, partially packed, on the market, sold and closed. And then there were the mishaps. The stress of things moving too quickly on one end and too slow on the other, documents, too many documents, broken items, a hotel stay in a too tiny spot with children and pets, uncertainty — the casualties of moving took its toll.
Who would have thought that a "simple" move five minutes away would prove more demanding than all of our cross country and interstate moves combined?
But once we had the keys, things turned. As we opened the door to our new home, our hearts settled, before the boxes and the furniture even arrived.
It feels like home.
With half my kitchen in boxes, and just a few ingredients from the pantry unpacked, I turned to the mug cake. Call me late to the party, but it was necessity that gave me the invitation. I've always wanted to try Julie's Chocolate Mug Cake and Christina's version for two. But it wasn't chocolate that my heart was after (shocking, I know).
It was banana bread, but in cake form. My father in law's banana bread is what will make this kitchen mine, and I wanted to make it into a mug cake that we could dig into in mere minutes. With mugs at the ready, ripe bananas and barebones ingredients, the Banana Caramel Mug Cakes turned out even better than I imagined. Who knew that something so delicious could come out of the microwave?
Two minutes, two mugs, a ripe banana and basic ingredients is all it takes for a delicious dessert!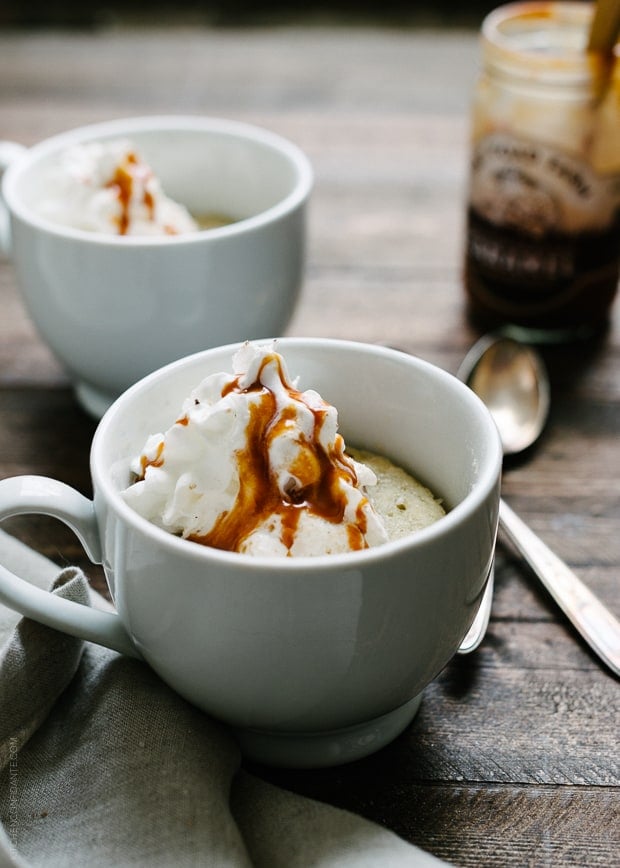 Print Recipe
Ingredients
1/3 cup all-purpose flour
2 tablespoons granulated sugar
1/4 teaspoon baking powder
1/4 teaspoon baking soda
1/8 teaspoon kosher salt
1/4 cup buttermilk
1 very ripe banana
1 tablespoon caramel, plus more for serving
1/4 teaspoon vanilla
2 tablespoons unsalted butter, melted
whipped cream, for serving
Instructions
In a small bowl, whisk together the flour, sugar, baking powder, baking soda and salt. In another small bowl, mash the banana into the buttermilk with a fork, then stir in the caramel and vanilla until blended. Mix the mashed bananas into the flour mixture, and add the melted butter. Stir until just combined, then divide into two 7.5 oz mugs. If you use a different sized mug, make sure to leave room for the cakes to rise.
Place the mugs on a paper towel inside the microwave, and cook for about 120 seconds on high, then continue cooking in 20 second increments until the cake has risen, is fluffy and firm, and fully baked. The cook time will vary depending on the wattage of your microwave. For my 1200W microwave, two mug cakes cooked at the same time took about 200 seconds total (working in shorter increments towards the end really helps you fine tune the bake). Please keep in mind that your microwave may take less or more time.
Let the cakes cool for several minutes, then serve with whipped cream and additional caramel sauce.