Brimming with Gratitude
Long after the turkey has been carved, and the once beautifully set table is reduced to an assortment of cleared platters, some perhaps, with a few remaining helpings…and after the gluttonous feasters have piled into their cars to make the drive home, and final goodbye…
Brimming with Gratitude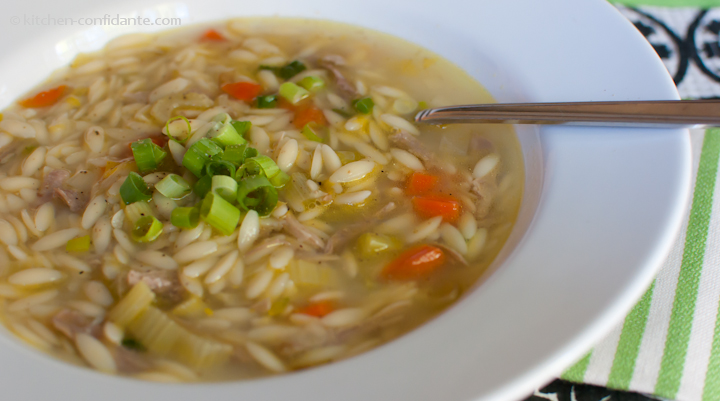 Long after the turkey has been carved, and the once beautifully set table is reduced to an assortment of cleared platters, some perhaps, with a few remaining helpings…and after the gluttonous feasters have piled into their cars to make the drive home, and final goodbye kisses and hugs distributed…I always remember that moment of solitude. That quiet moment after a jovial celebration, when the house is silent, the family all of a sudden small, and the kitchen, well, a wreck. You have that wistful feeling in your stomach, wishing the fun could have lasted longer, exhaustion from days of cooking, and satisfaction that it was a memorable time.
You come to the quick realization that there is more work to be done.
Those same post Thanksgiving celebration symptoms hit me today. After a very fine run with Project Food Blog, the party for me ended today. I knew the end would arrive at some point, yet, I admit, there was certainly a moment of sadness when I found out I did not progress to the next challenge. When I decided to participate in the contest, my motivation was never about the prize. I just wanted to see how I could do. I was curious about the challenge. I found myself pouring my heart into each task, and what surprised me the most was how much I grew with each one. The contest challenged me to view my blog differently, and helped me explore unusual ways to share what I love. And, it was fun.
In that moment of solitude, I found myself quite touched and overwhelmed by the thoughtful messages I received from fellow contestants and supporters. I am brimming with gratitude! I just wanted to thank you all so very much for your encouragement these last few weeks, when this space transformed from a sleepy blog to one driven by challenges and competition. It is because of your votes that I progressed as far as I did! I am proud of it, and grateful to you, and especially grateful to my family for dealing with the madness. My husband was as much a part of this as I was — he was my best cheerleader and critic. I have the prize in him and my children. My heart just melted when my little guy said to me, "I will pretend that you won." Aw, buddy, I already have.
But there's still work to be done. I'm looking forward to posting and sharing what I love in the way I know best, and I'm looking forward to supporting the remaining Project Food Blog contestants. And when the Thanksgiving turkey is carved next week, the work won't end there. While we clean up the dishes and the messy kitchen, a rich turkey stock will be bubbling on the stove, some of which will be used for steamy bowlfuls of a comforting Turkey Orzo Soup. The party may be over, but there is still deliciousness ahead.
This is a wonderful soup to help you recover from your Thanksgiving feast. Use the turkey carcass to make a lovely stock (recipe below), and any leftover meat you may have from the bird.
Print Recipe
Ingredients
For the Turkey Stock
1 roast turkey carcass (remove any stuffing or anything from the cavity)
3 medium carrots
4 stalks celery
1/2 onion, peeled
1 tablespoon whole peppercorns
1 bay leaf
1 tablespoon kosher salt
water
For the Turkey Orzo Soup
2 tablespoons olive oil, plus more for garnish
1 leek, washed, sliced lengthwise, then crosswise into 1/2 in pieces
1-2 cloves garlic, minced
1 cup carrots, diced
2 cups celery, diced
5 cups turkey stock
1-2 cups shredded turkey (dark meat from wings and drumsticks work well)
1 ginger medallion
1 cup orzo
salt and freshly ground pepper, to taste
juice of 1/2 lemon
scallions, finely sliced, for garnish
Instructions
Make the Turkey Stock:
In a large stock pot, place the turkey carcass with the ingredients and enough water to cover. Bring to a boil, then lower heat to a simmer. Allow it to simmer for about 3 hours, the meat should be falling off the bones. Strain the stock and store in air tight containers in the refrigerator or in the freezer. Be sure to debone the carcass and reserve the meat for soups, etc.
Make the Turkey Orzo Soup:
In a Dutch oven or large pot, heat olive oil over medium-low heat. Saute leeks until they start to wilt, add garlic, stir. Add carrots and celery, seasoning a little with salt and pepper. Allow to saute for about 3-4 minutes. Add turkey stock, shredded turkey, and ginger, bring to a boil. Add orzo and allow to simmer until the orzo is cooked through, about 10 minutes. Season to taste with salt and pepper. Stir in juice from half a lemon. Garnish with scallions and a drizzle of excellent quality olive oil prior to serving.