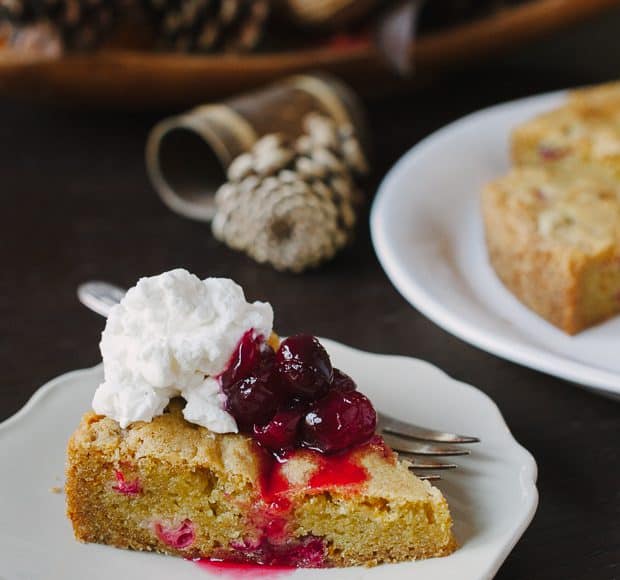 Cranberry Orange Olive Oil Cake
My cup of tea sits beside me, the steam rising with notes of bergamot and lavender in the air. It is cooling faster than it should, or at least faster than I am accustomed. I wrap my scarf around me a little tighter and give…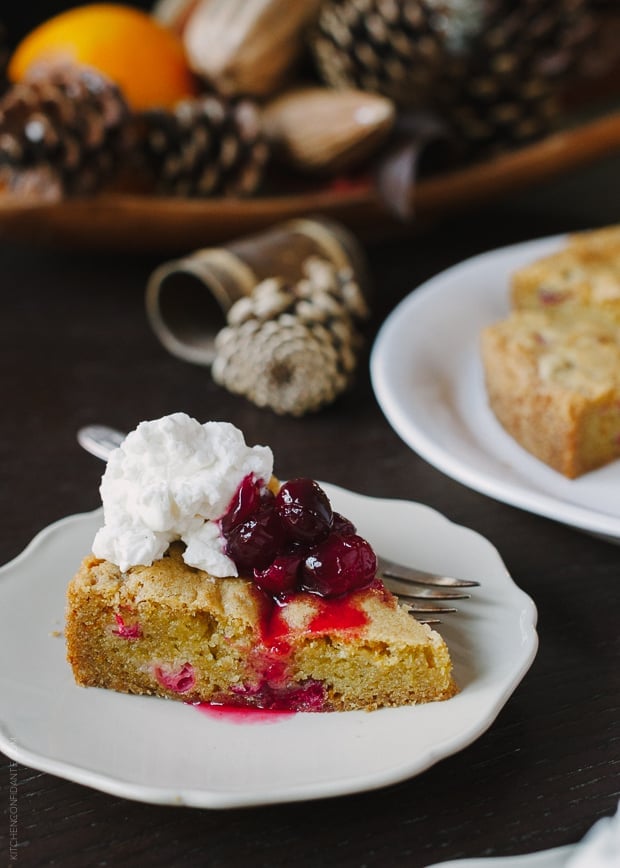 Cranberry Orange Olive Oil Cake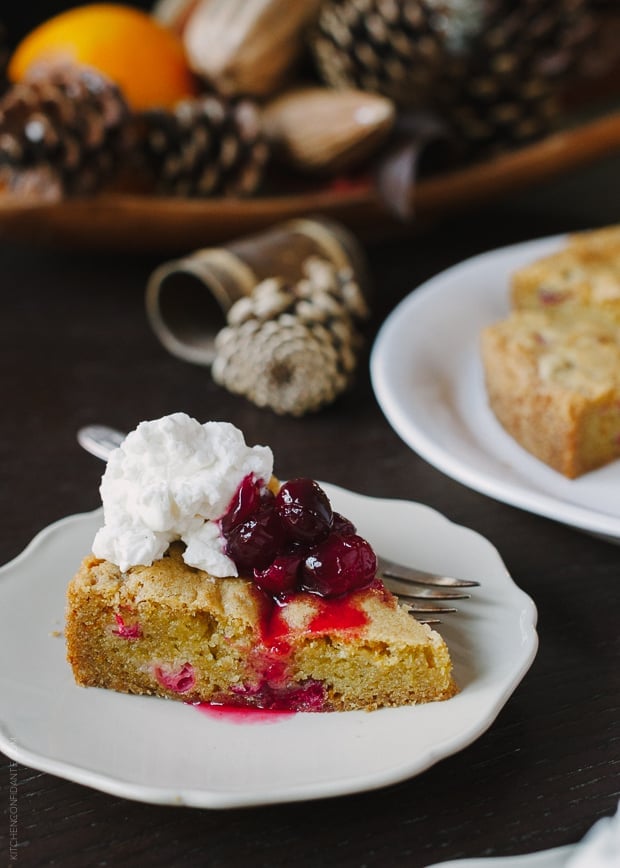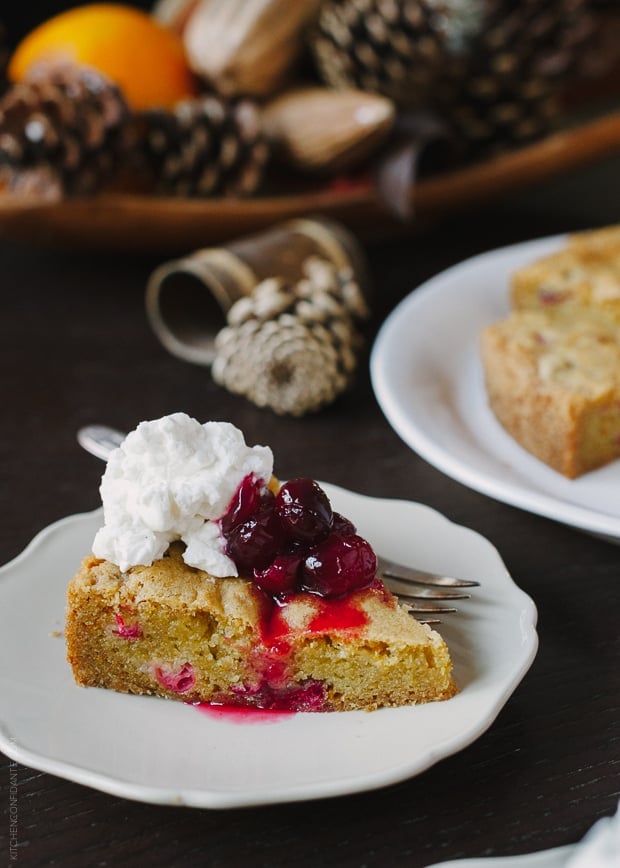 My cup of tea sits beside me, the steam rising with notes of bergamot and lavender in the air. It is cooling faster than it should, or at least faster than I am accustomed. I wrap my scarf around me a little tighter and give a little shiver. It sure has been cold and it's one of those days when I wish I could wear my fleece robe all day and hibernate in my bed. It's a delicious thought.
But I glance at my watch and reality sets in. The calendar is full and the minutes are slipping away. Time to shake it off and get busy.
It's the busiest time of the year, so if I can't cozy up in bed and watch movies all day, then I can make time for the next best thing.
Baking a cake.
A Cranberry Orange Olive Oil Cake.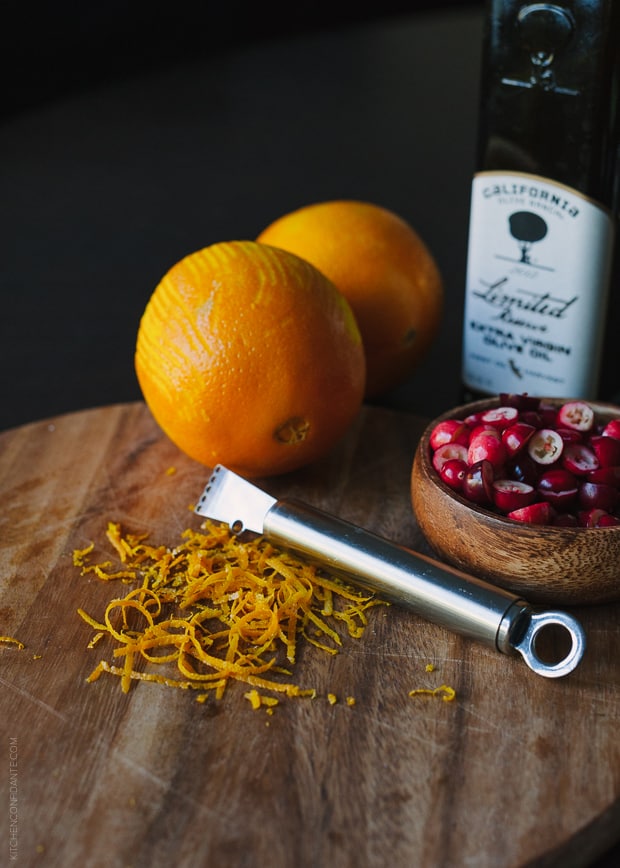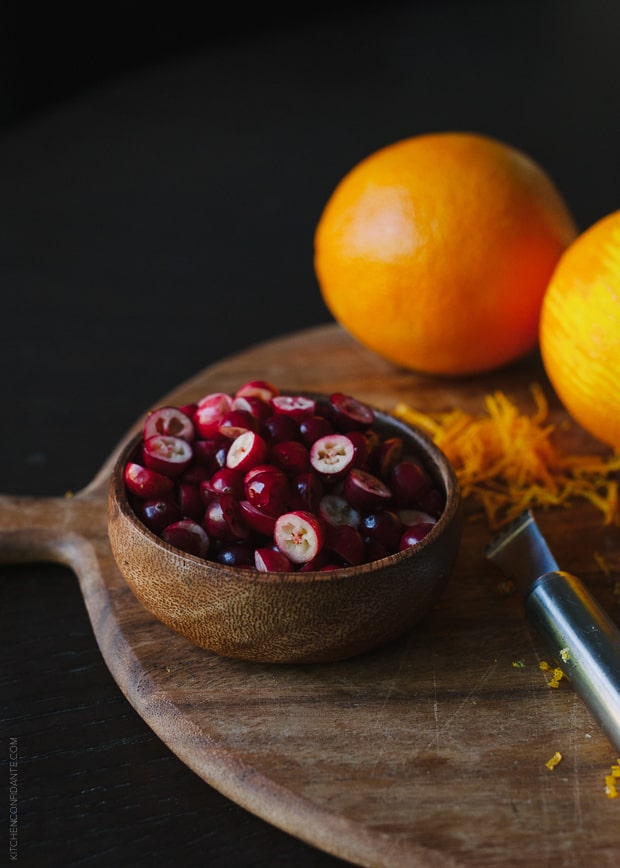 Soon my hands smell of clean with citrus as the zest floats in a flurry onto my cutting board. The batter looks festive with the cranberries dropped in, and as I fold it in, I see the red almost gleaming with each stir.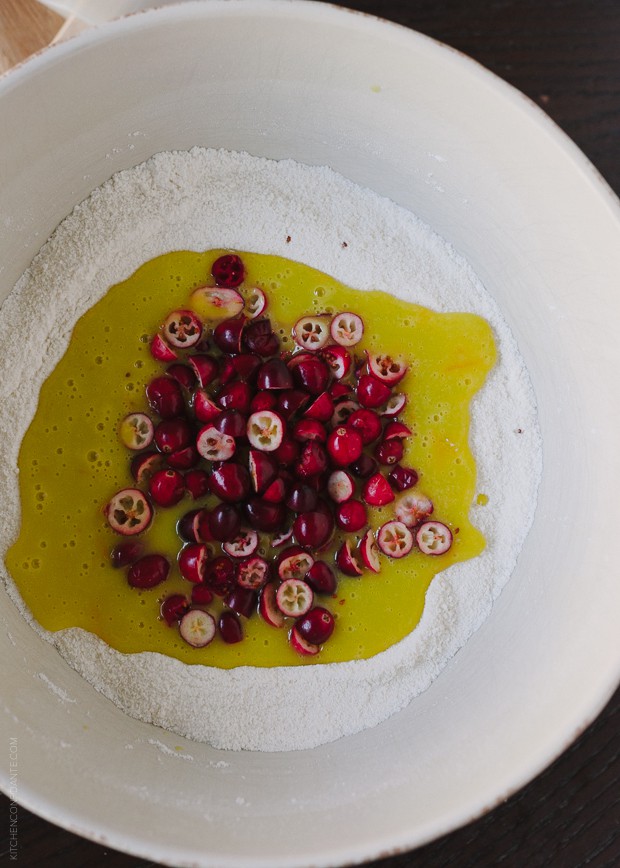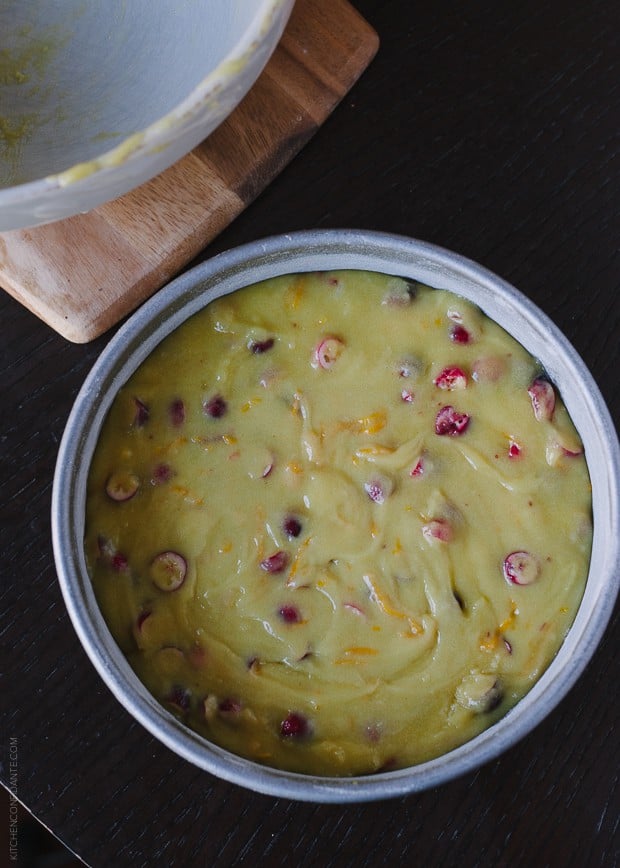 The kitchen finally warms as the oven works its magic, transforming batter into cake, and now there's no reason to hide in bed anymore. But I couldn't stop there. I searched the fridge until I found it: the jar of my remaining Cranberry Wine Sauce, the very one I used in that Cranberry Wine Galette. I let the sauce cascade over my freshly cut slice, then topped with with freshly whipped cream. And then I dug in.
Who needs to hibernate? Not me.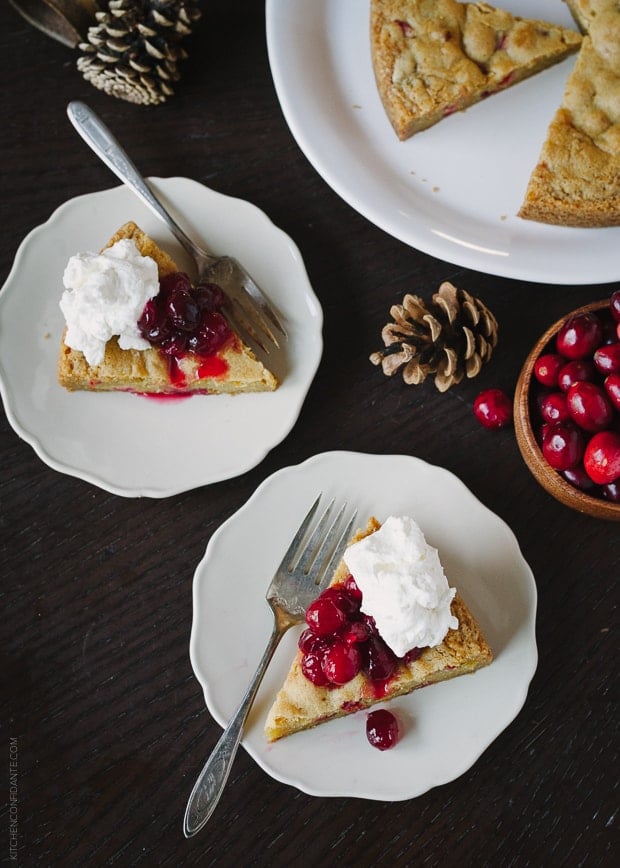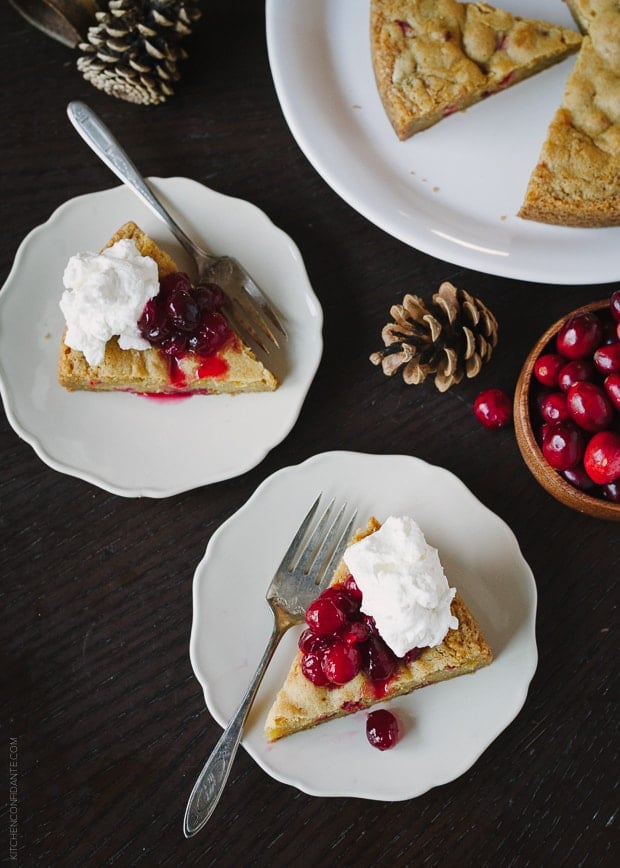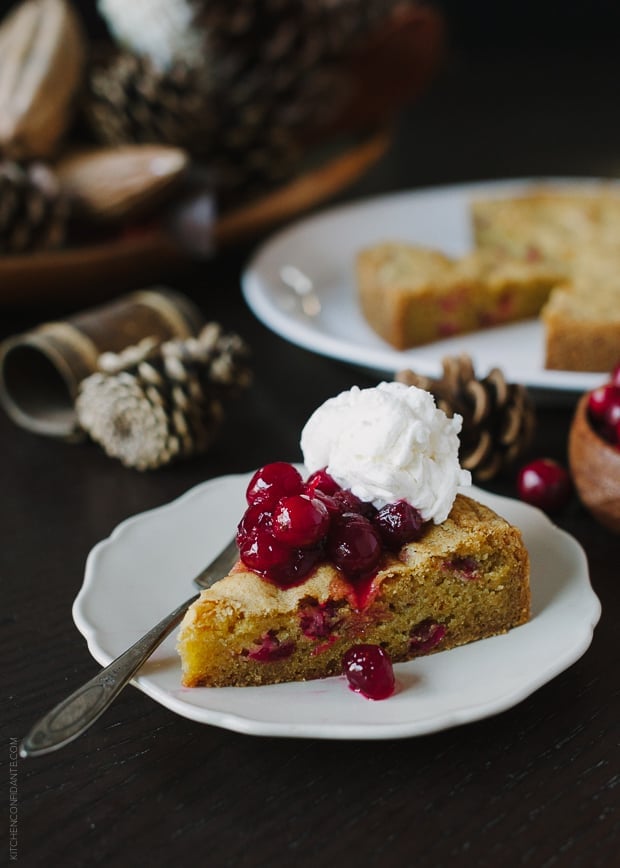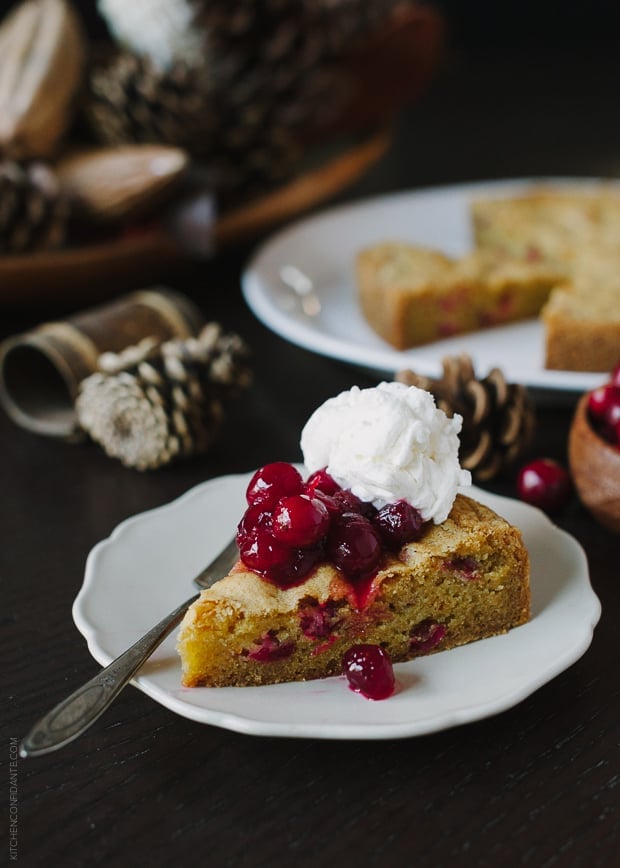 Disclosure: This was a sponsored post by Muir Glen Organic, and the third of a series of 4 holiday recipes inspired by global flavors, and by the olive oil from California Olive Ranch. Compensation provided by Muir Glen Organic.
Sponsored posts such as these help support the work behind the scenes on Kitchen Confidante. Thank you so much for your visits and making my blog part of your day.
Cranberry Orange Olive Oil Cake
Cranberries and citrus. Two of my favorite things in winter. And they go perfectly together in this cake. Be sure to take the extra step and serve it with my Cranberry Wine Sauce and whipped cream. It completes it.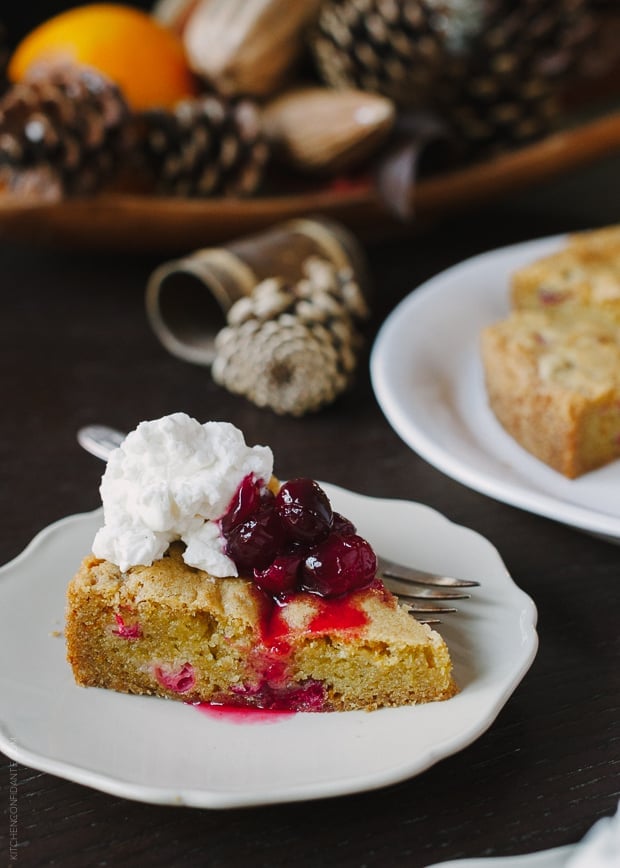 Print Recipe
Ingredients
1 cup sugar
1 cups all-purpose flour
1 teaspoons baking soda
1/2 teaspoon salt
2 large eggs
2/3 cup extra virgin olive oil
3 tablespoons buttermilk
zest of 1 orange
1 cup fresh cranberries, halved
Instructions
Preheat the oven 350°F. Prepare an 8 inch round baking pan by lightly coating with olive oil.
In a medium bowl, whisk together the sugar, flour, baking soda, and salt. In a large mixing bowl, beat the eggs until light and frothy. Beat in the oil, followed by the buttermilk. Add the flour mixture, orange zest and cranberries, and mix until just incorporated, scraping down the sides of the bowl.
Pour the batter into the pan and place in the oven. Bake for 30 minutes, or until the cake is springy to the touch. Remove from the oven and let it rest on a wire cooling rack for 5 minutes, then remove from pan.
Slice and serve with Cranberry Wine Sauce and whipped cream.