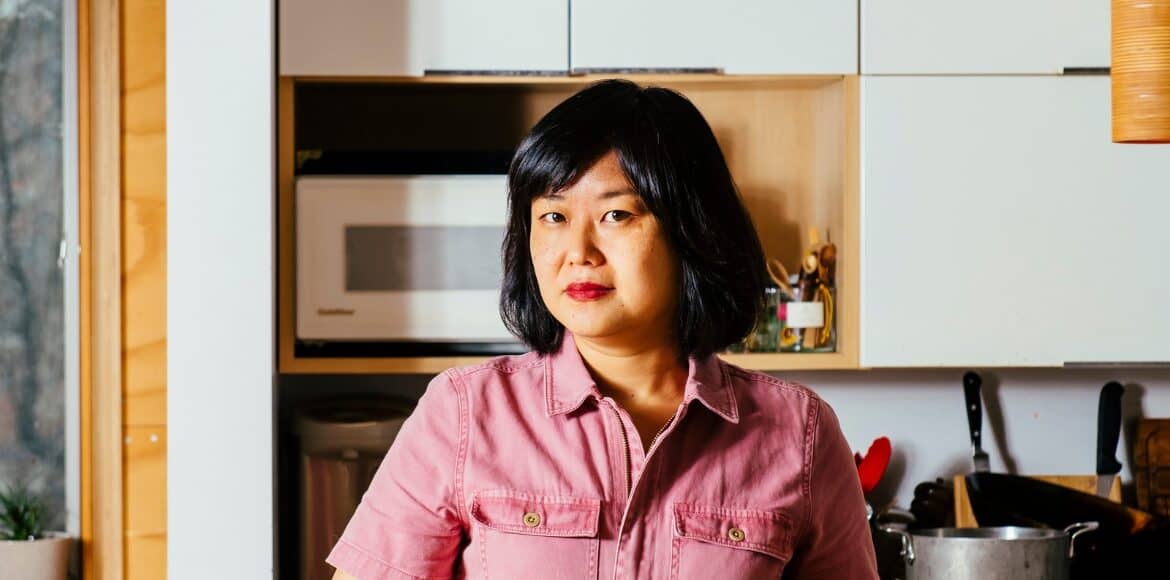 Cooking Traditional Korean Cuisine With Local Ingredients — With Chef Ji Hye Kim of Miss Kim
In Episode 39 of the Kitchen Confidante Podcast, Liren talks to Chef Ji Hye Kim. Chef Ji Hye has had the honor of being recognized as a Food & Wine Best New Chef in 2021 and a James Beard Semifinalist 2020 in 2022. In this episode, Ji Hye talks about her journey as a chef, the inspiration behind her restaurant, Miss Kim, and how she cooks traditional Korean cuisine with local Michigan ingredients.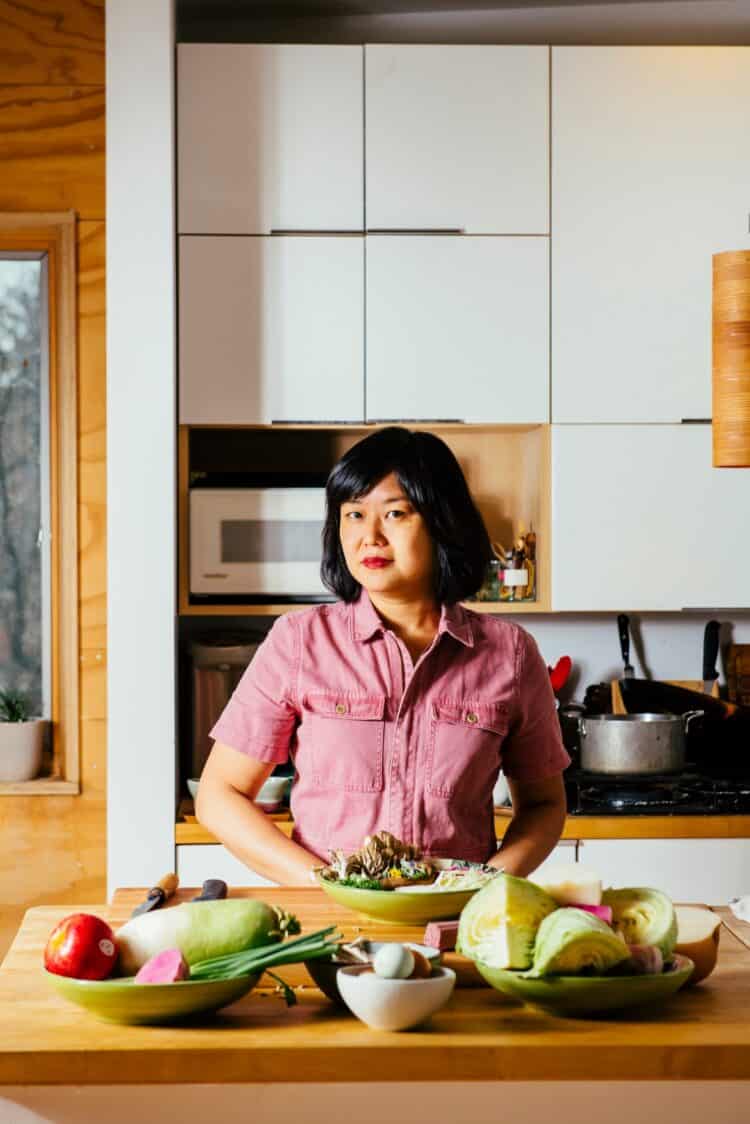 Cooking Traditional Korean Cuisine With Local Ingredients — With Chef Ji Hye Kim of Miss Kim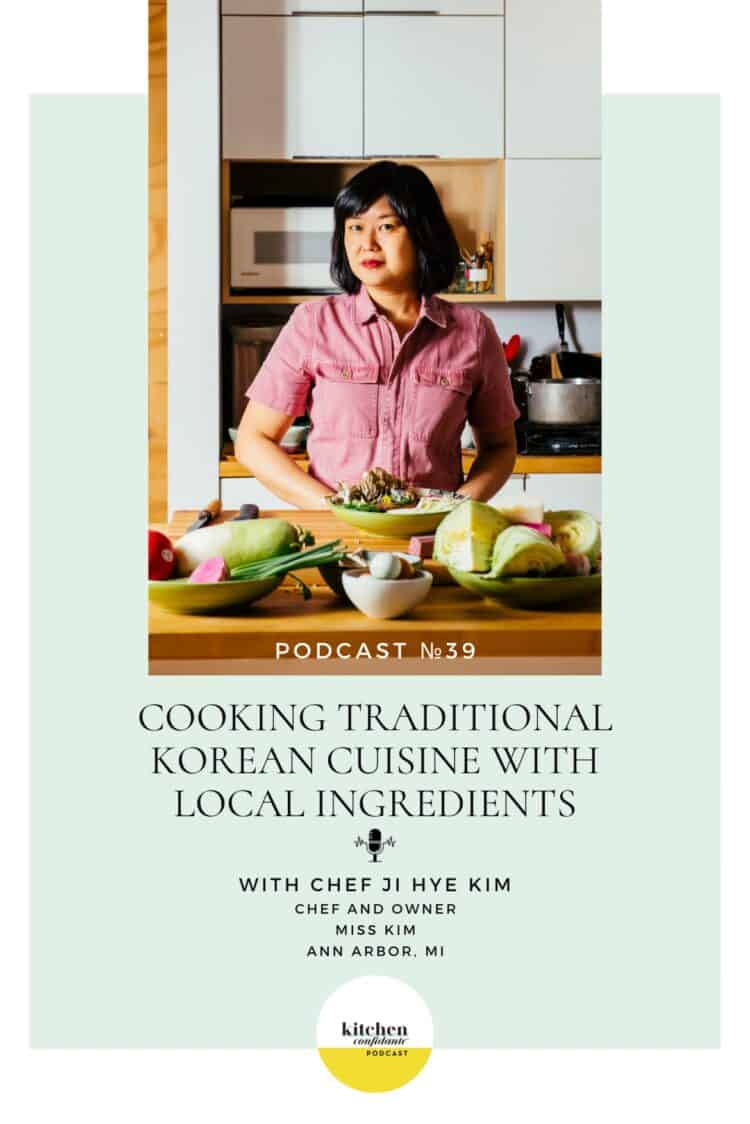 On the podcast, I had the pleasure of speaking with Chef Ji Hye Kim, the chef-owner of Miss Kim in Ann Arbor, Michigan. Miss Kim is a Korean restaurant greatly influenced by Korean culinary traditions and Michigan farmers alike. Chef Ji Hye has been recognized as Best New Chef by Food & Wine in 2021, a James Beard semifinalist for Best Chef Great Lakes in 2020, and most recently, a James Beard Semifinalist for Outstanding Chef in 2022.
In this episode, Chef Ji Hye talks about her journey into the culinary world and her love of traditional Korean cuisine.
Listen to the full episode here, or keep reading for some of my favorite moments with Chef Ji Hye.
Tell us more about your journey to becoming a chef
I was actually not allowed to cook when I was young. I would help make dumplings for family holidays, but I was not allowed to participate in the daily home cooking with my mom. My mom didn't want me to fall into being a housewife and saw cooking as a chore. Little did she know that I would eventually end up in the kitchen, but as a chef, not a housewife!
I spent much of my childhood in Korea and came to the U.S. when I was 13. This was a huge cultural shift for me. We went from eating with all my extended family at family gatherings and being able to walk to family's houses to just me, my mom, and my brother in New Jersey. As a result, my mom's cooking became more about sustenance instead of celebration.
During college, I worked as a server but didn't want to keep working in restaurants. Instead, I wanted an office job. So, I worked in hospital administration for a while because that was one of the only jobs I could find willing to sponsor foreigners after 9/11. After working for a time, I started making some money and got my green card. Only then was I able to ask myself what I wanted to do instead of what I felt I had to do with my future.
I missed my mother and her home cooking, and I realized I was most happy when I was eating food. So, I jumped into the food industry and started working at Zingerman's, a Jewish specialty store in Michigan. It didn't feel like work, and I loved that I got to explore food every day. I worked there for several years. I then ran an Asian street food cart and eventually opened Miss Kim via a Path Partnership in 2016.
Tell us more about the inspiration behind Miss Kim
With the name Miss Kim, I wanted to convey that it was a proudly female-owned Korean restaurant. Kim is the most popular Korean last name — it also happens to be my last name, but that's actually not why I used the name!
Many people describe Miss Kim's menu as Korean food with a midwestern twist or as fusion cuisine (or as not Korean food at all), but that's not quite how I think of it.
Korea has coastal, mountain, and city regions, each with distinct variations in cuisine. The same dishes will look different depending on the region where they're cooked. Therefore, where you're cooking is very important and relevant to your menu. So, I thought, why would I not use what ingredients are specific to Michigan? That's exactly what my ancestors did. Of course, I make all my adaptations really thoughtfully, but I don't view anything as "right" or "wrong."
Sourcing local ingredients, like beets and brussels sprouts, from local farmers, is one of my favorite parts of running the restaurant. The restaurant is a block away from a 100-year-old farmer's market, and it is a feast for the eyes during peak harvest season. I treasure the relationships I've built there.