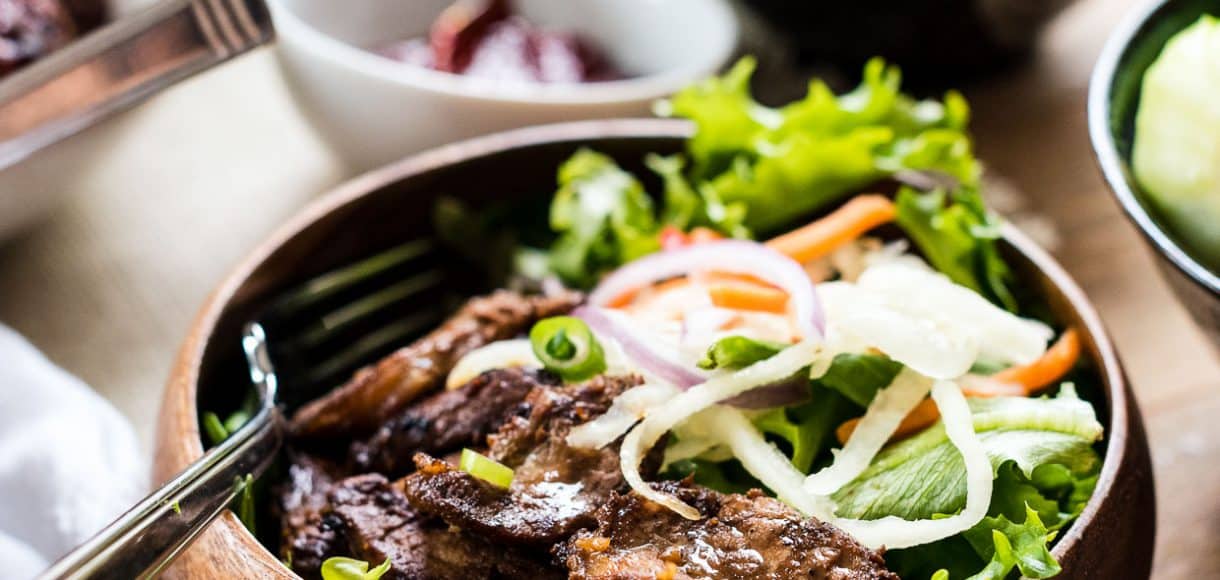 Filipino Pork BBQ Bowl & Spicy Korean Meatball Bowl
I took classic big game day foods like barbeque and meatballs, and turned up the flavor and freshness. Here are recipes for Filipino Pork BBQ and Korean Meatballs – perfect for your game day parties… or actually any occasion!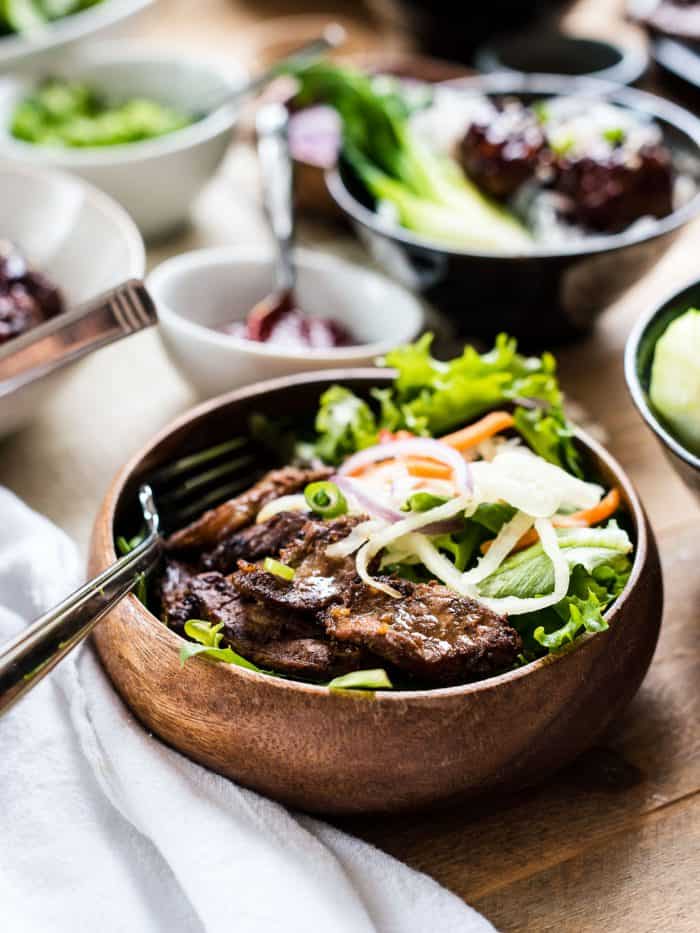 Filipino Pork BBQ Bowl & Spicy Korean Meatball Bowl
Upend your traditional big game day eats with new trends that will bowl your guests over! These Filipino Pork BBQ bowls and Spicy Korean Meatball bowls are the perfect filling and easy-to-eat game-day menu items!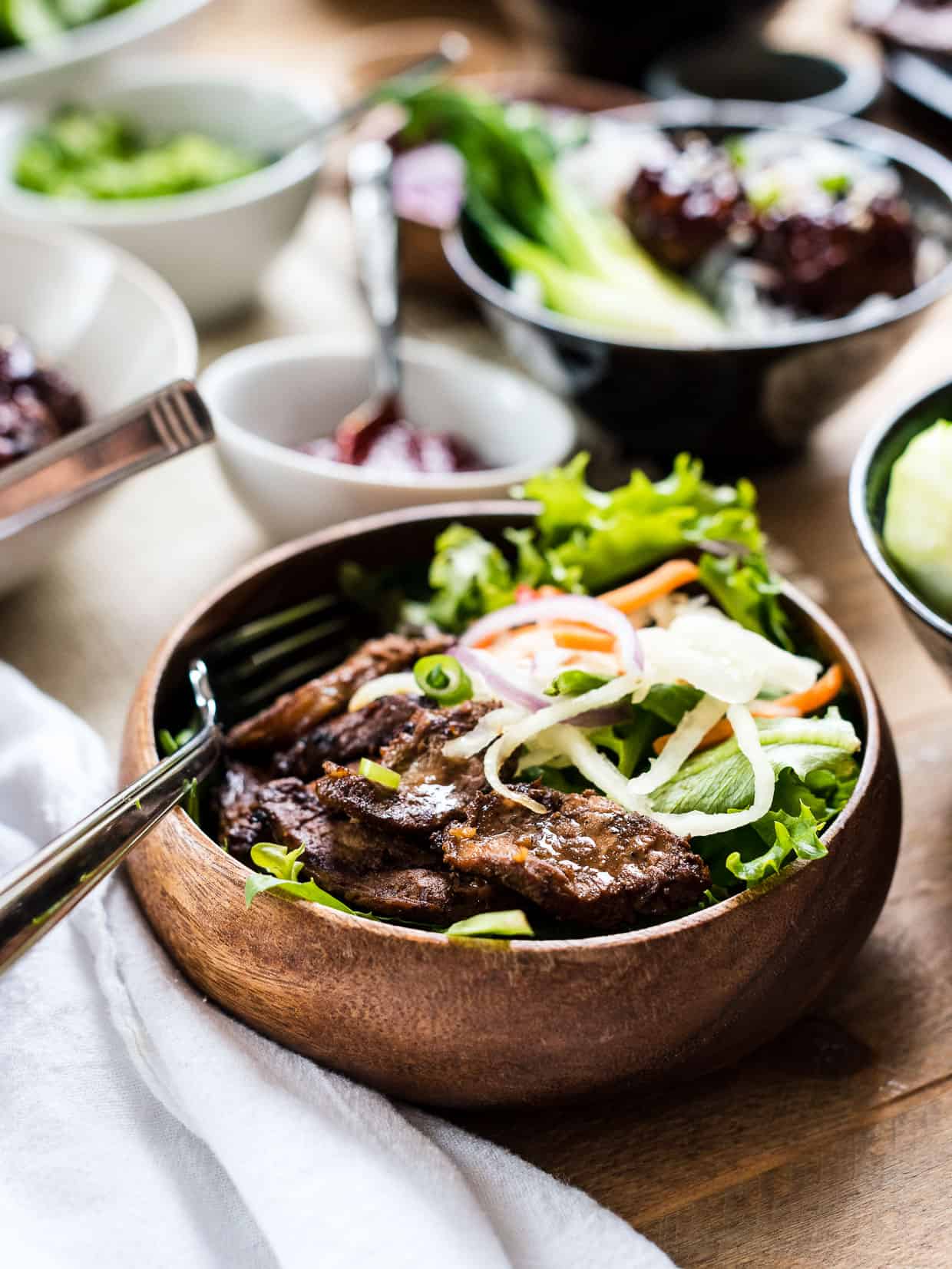 This post is brought to you in partnership with the National Pork Board.
Football fever has descended on the nation, especially here in San Francisco, where preparations are being made to host the Big Game in just a couple of weeks. There are already talks of road closures and traffic detours, and it's not just for one day. Commuters and tourists alike are realizing that it won't be that simple to drive through the football frenzy for the next two weeks! Events are planned through the beginning of February. If you're not going to be close to the action on the field, I think the best thing to do to celebrate the big game is by planning a party at home and focusing on the FOOD!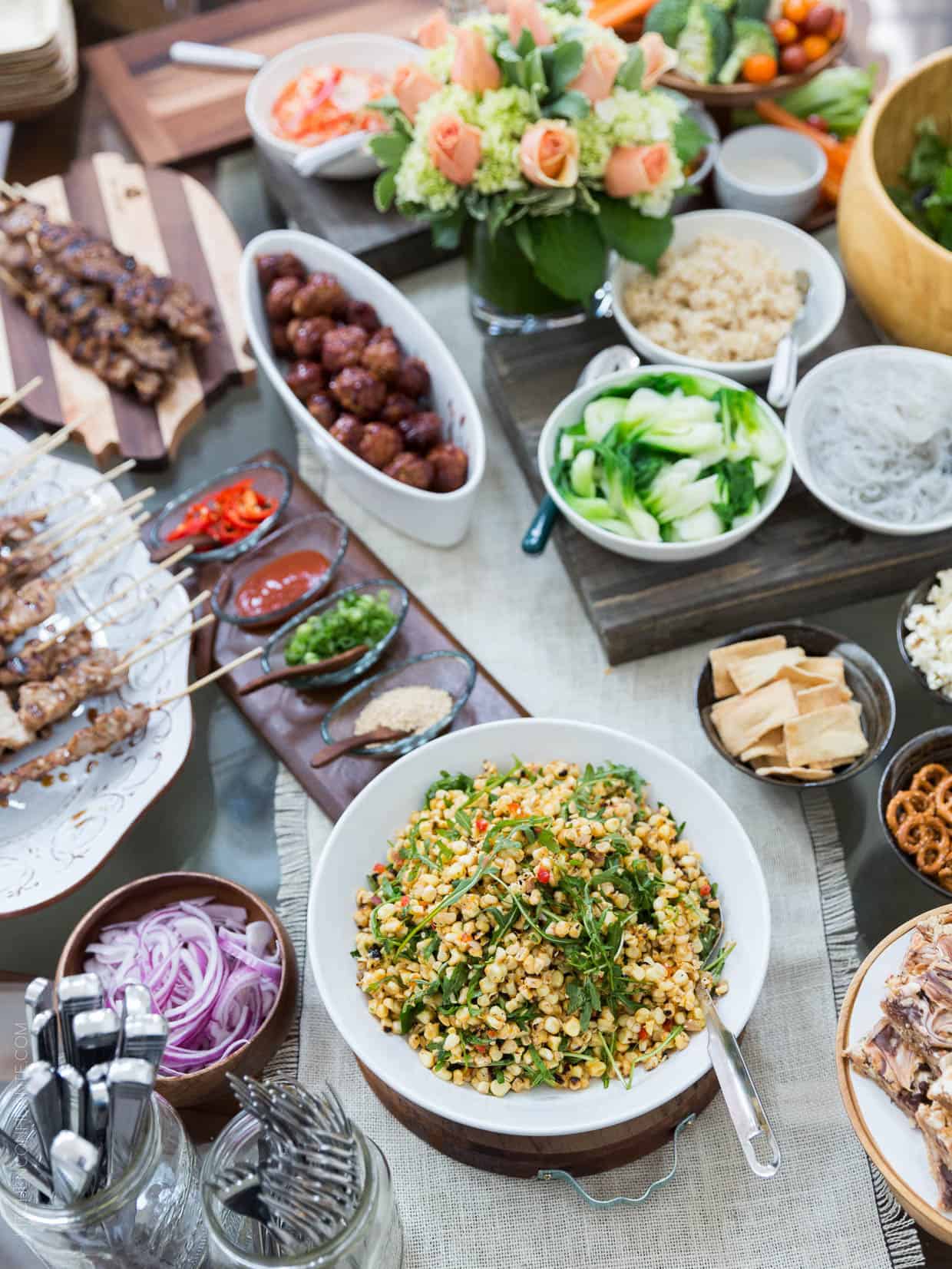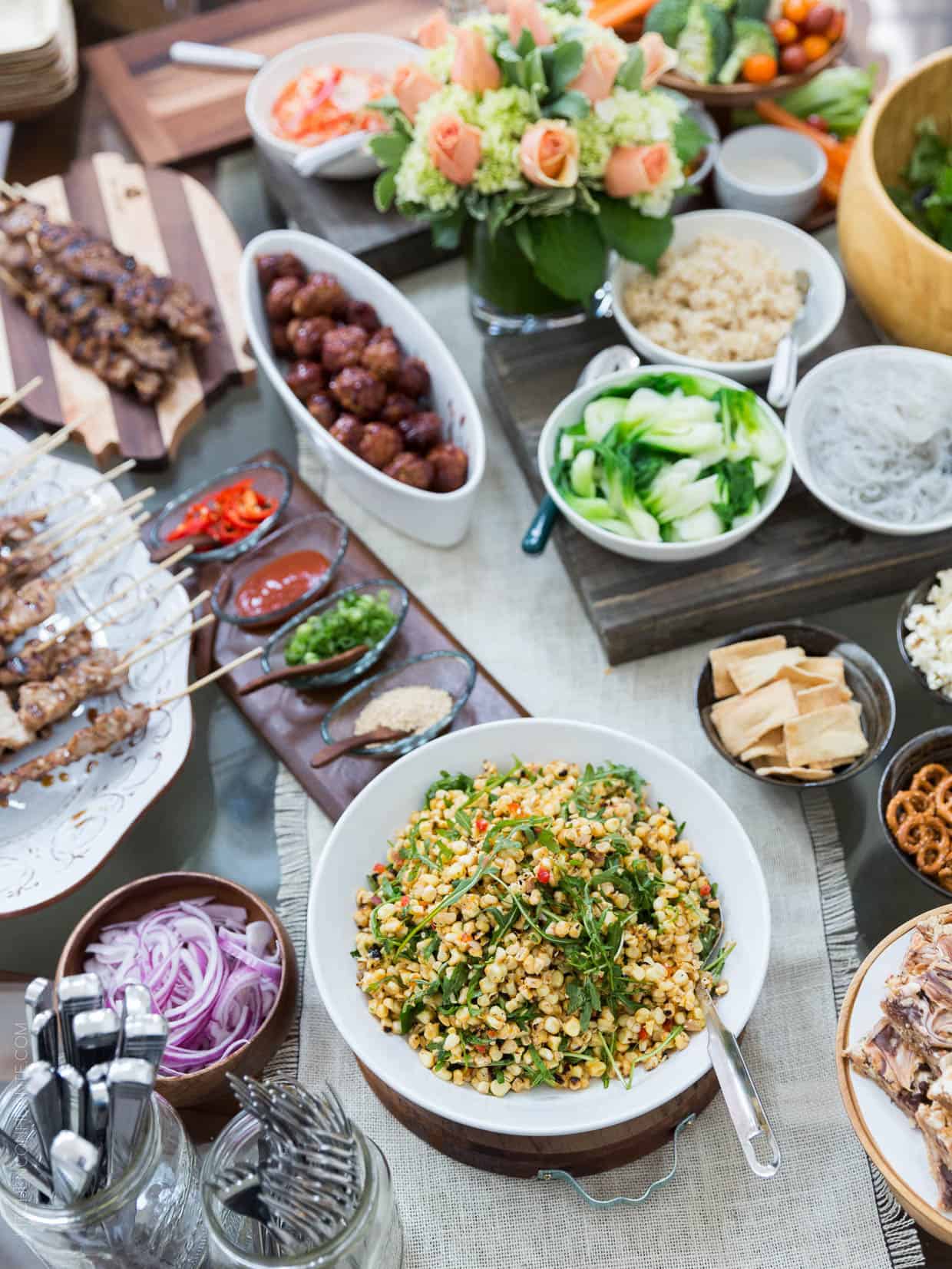 Like any sport, entertaining takes practice, so in the name of the game, I hosted a pre-party for the Big Game to test two new recipes that'll amp up your game-day menu. I'm shaking things up with pork in a fun collaboration with the National Pork Board with recipes that highlight two of my favorite Asian flavors: spicy Korean and Filipino (of course!) barbecue in a build your own bowl pre-bowl party! The Filipino Pork BBQ and Korean Meatball bowls are so delicious – who says game day food needs to be basic?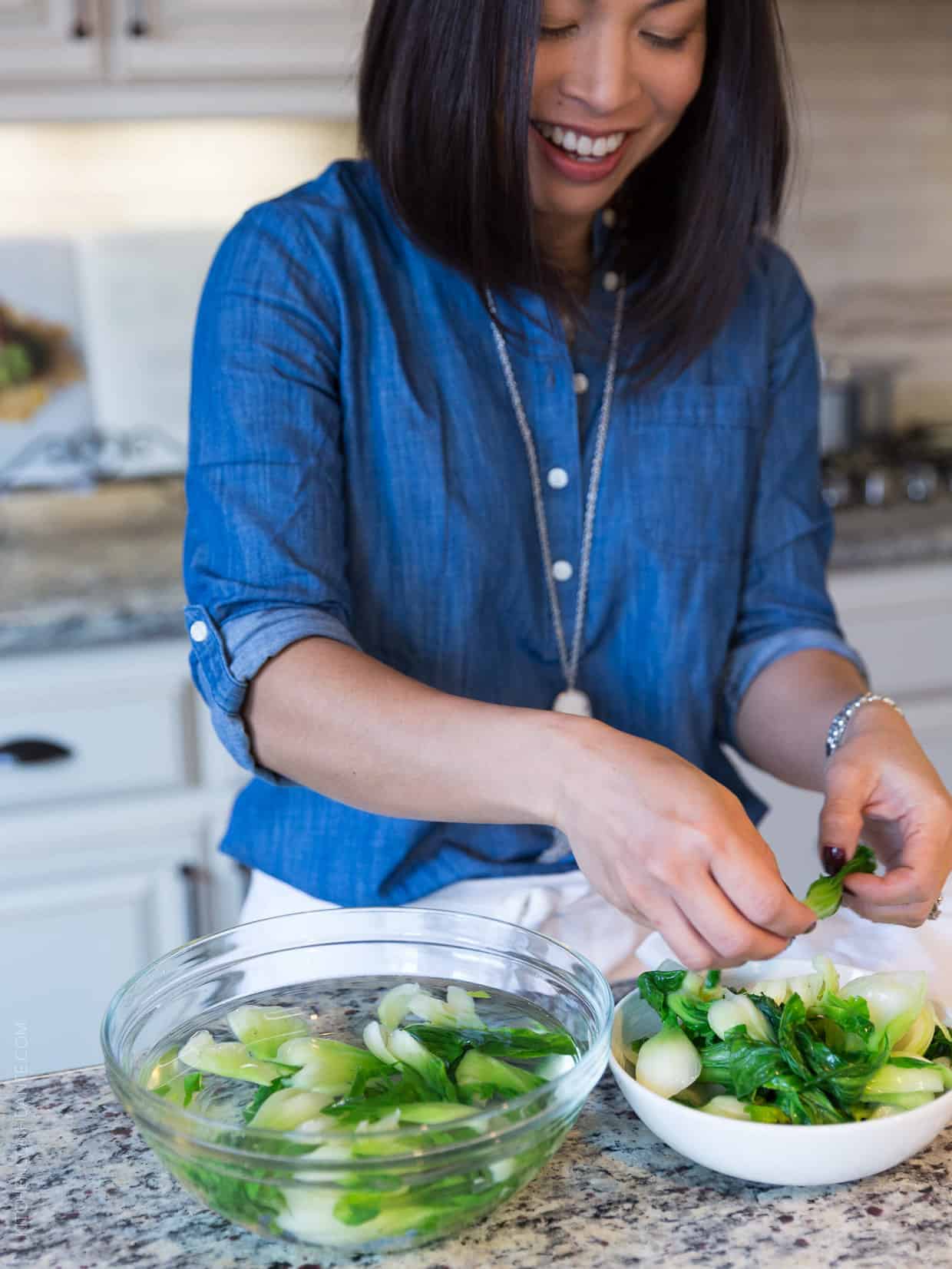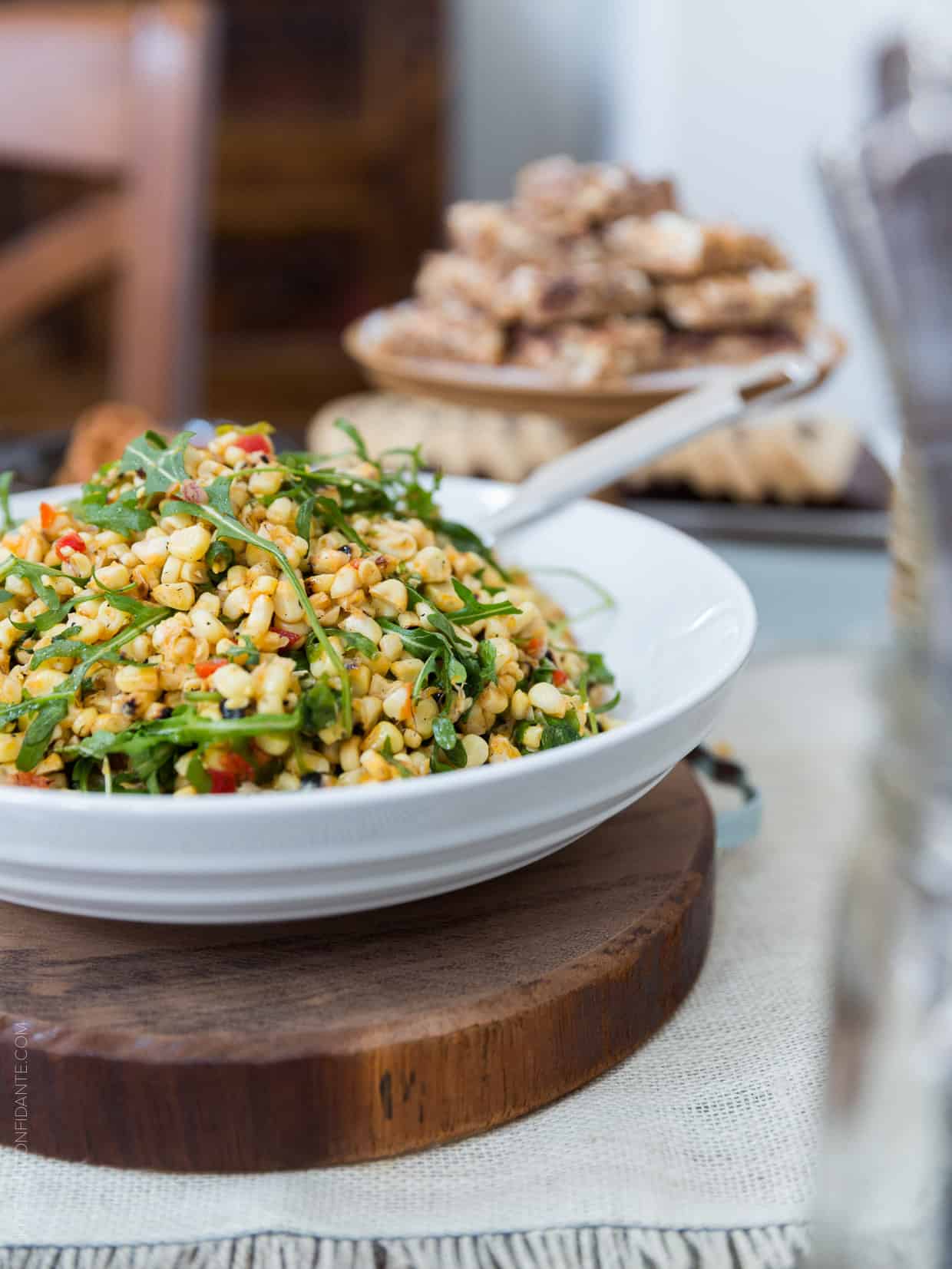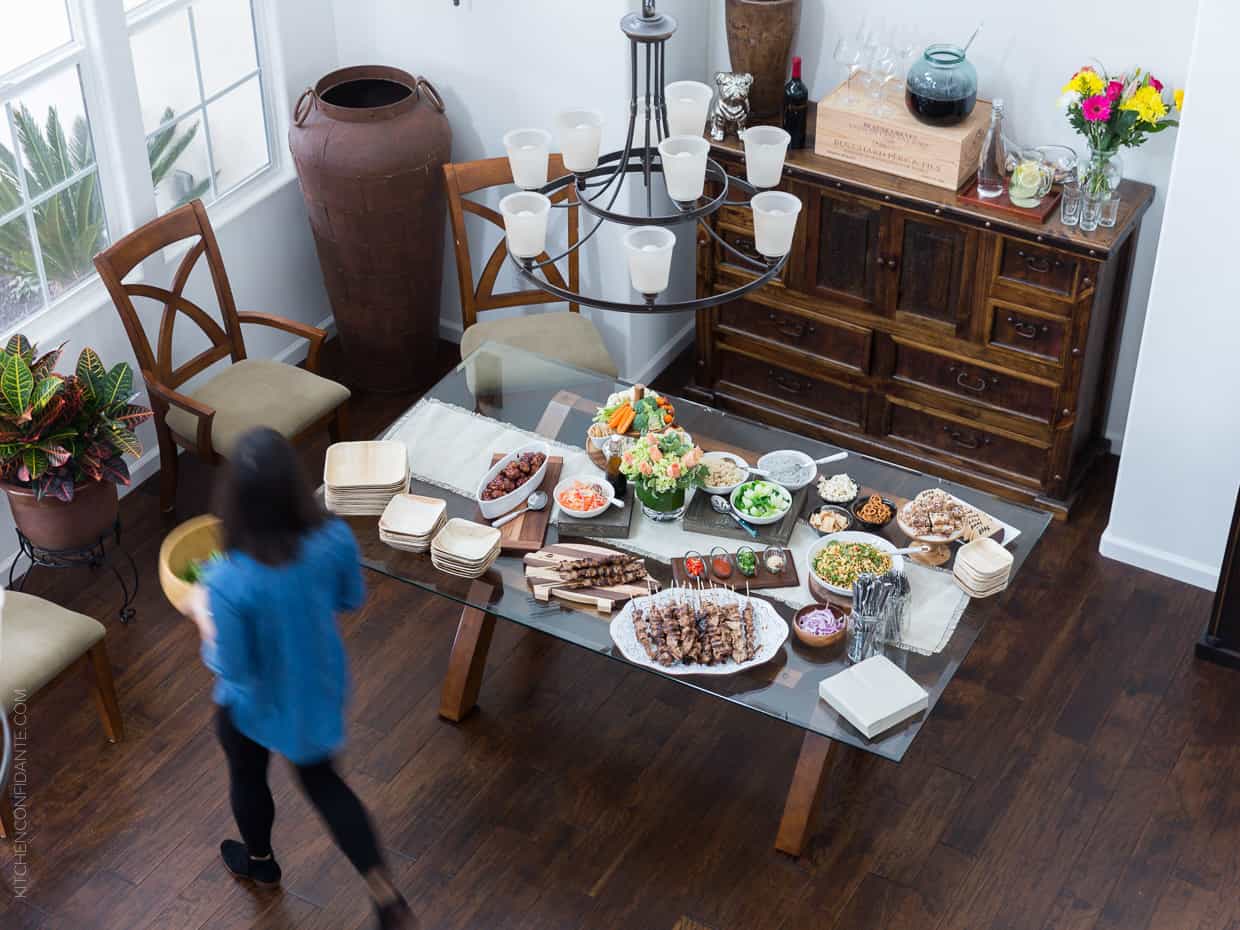 Asian Inspired Bowls for the Big Game Day
I know everyone has their traditional game day eats. But it's always fun to upend your menu with something fun, exciting, and a little bit different! This game day spread has something for everyone. It is also my spin on how we have all become bowled over by bowl recipes. Crowd-pleasing noodles and fresh greens are topped with Filipino pork bbq, Korean meatballs, and toppings that can be mixed and matched to your heart's content.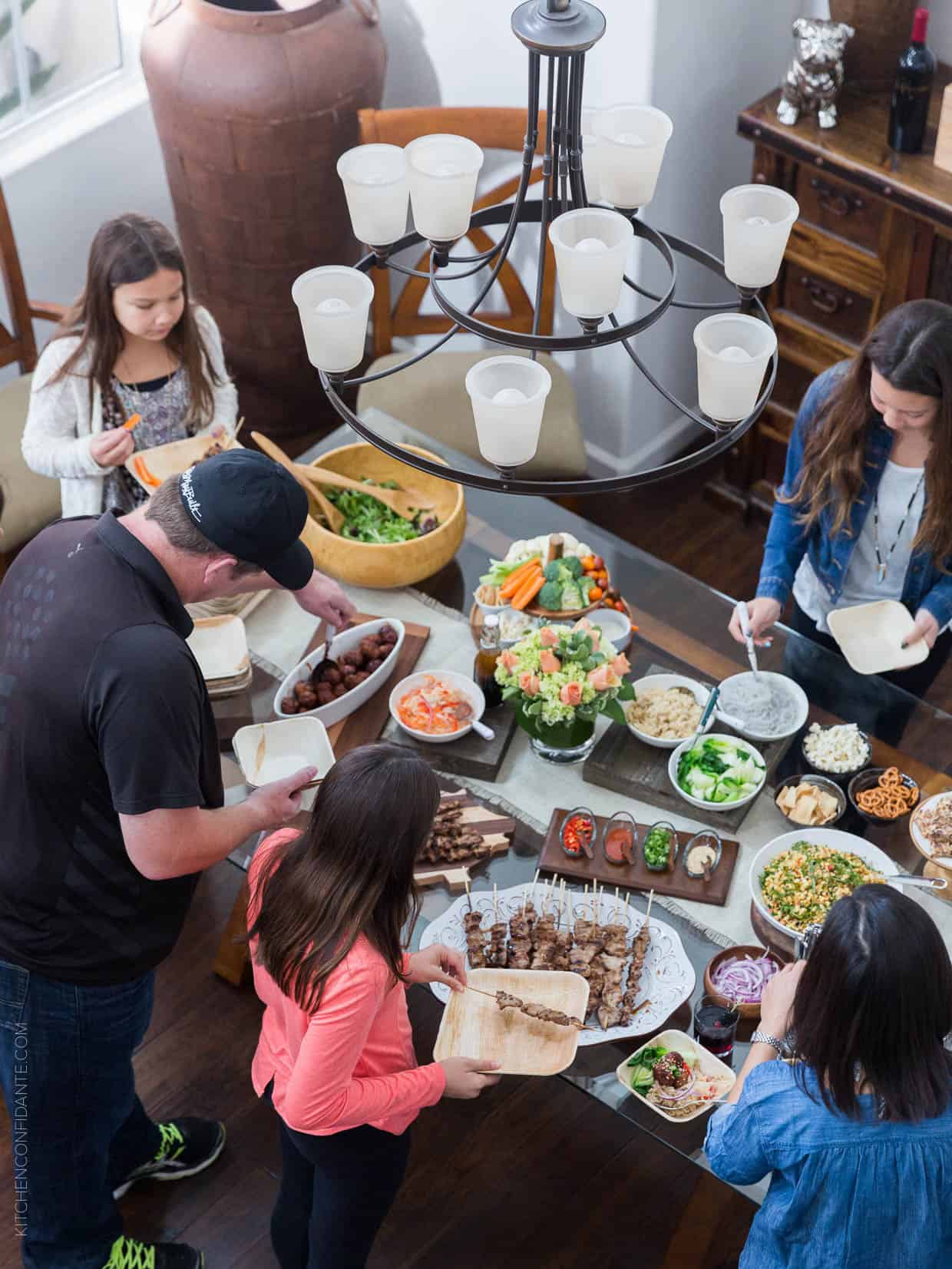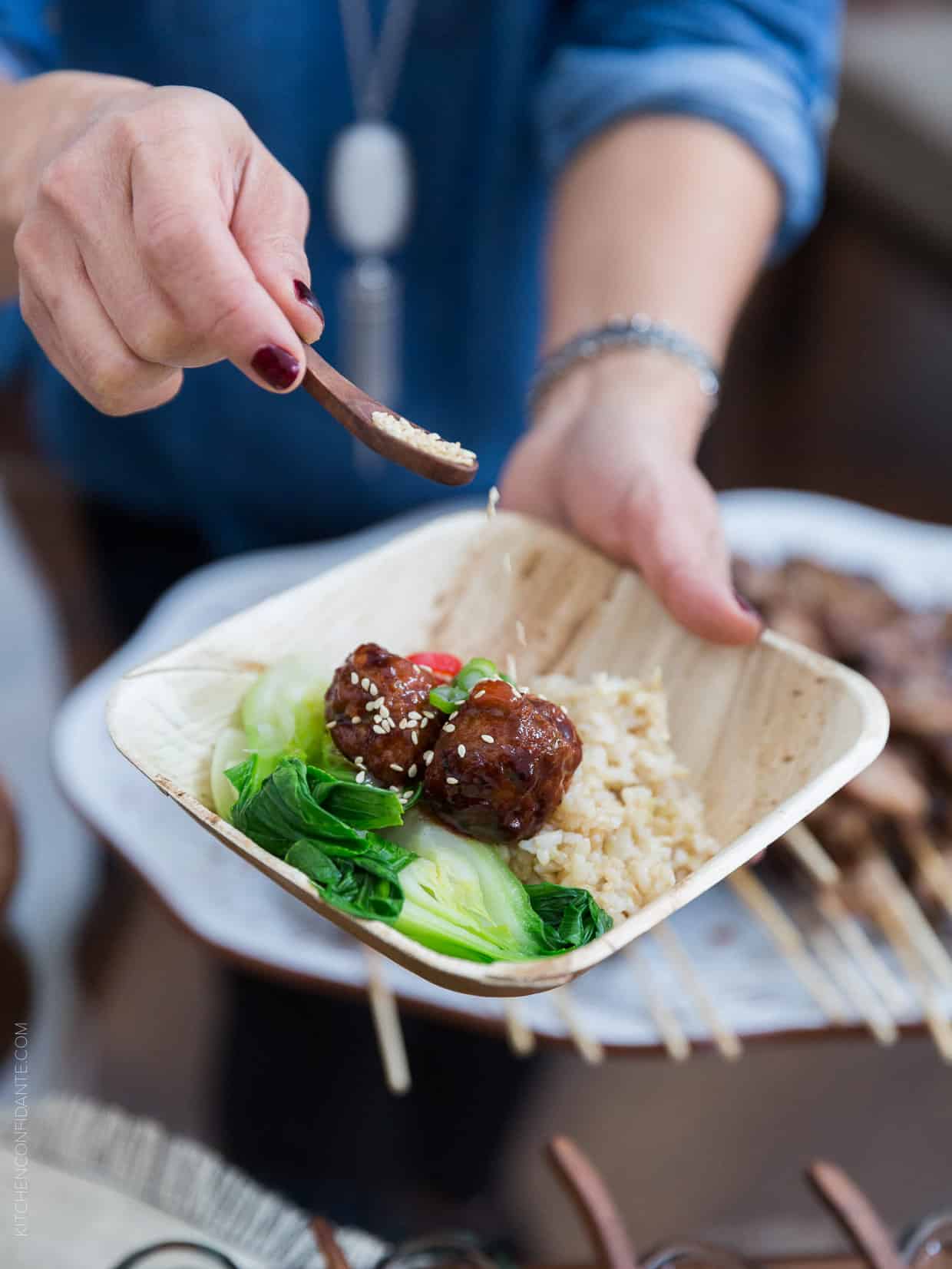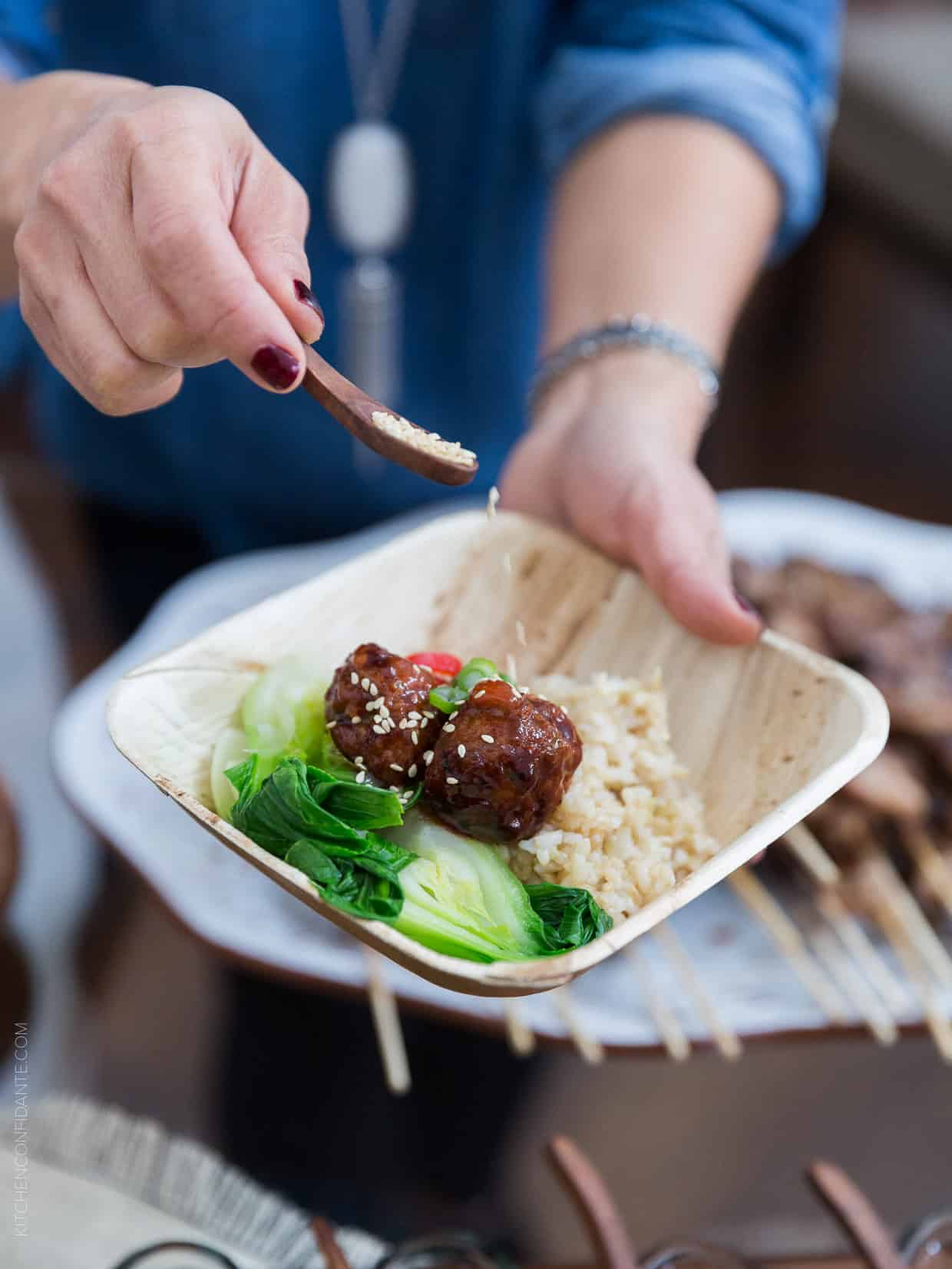 Spicy Korean Meatball Bowls
Since meatballs are already a game-day favorite, I knew I wanted to do a meatball bowl that would update the usual bite. The Spicy Korean Meatball Bowl is perfect for taking an old favorite and giving it a new spin! Ground pork is blended with Asian pear, some garlic, Korean chili paste (for a little kick), and soy sauce for the ultimate savory bite. But to make it even more exciting, I glazed the Korean meatballs with a blackberry chili glaze. This gave it an extra punch of sweet and spicy. Serve them up over a bowl of brown rice or glass noodles with a side of bok choy, topped with green onion seeds, and sesame seeds. You are good to go.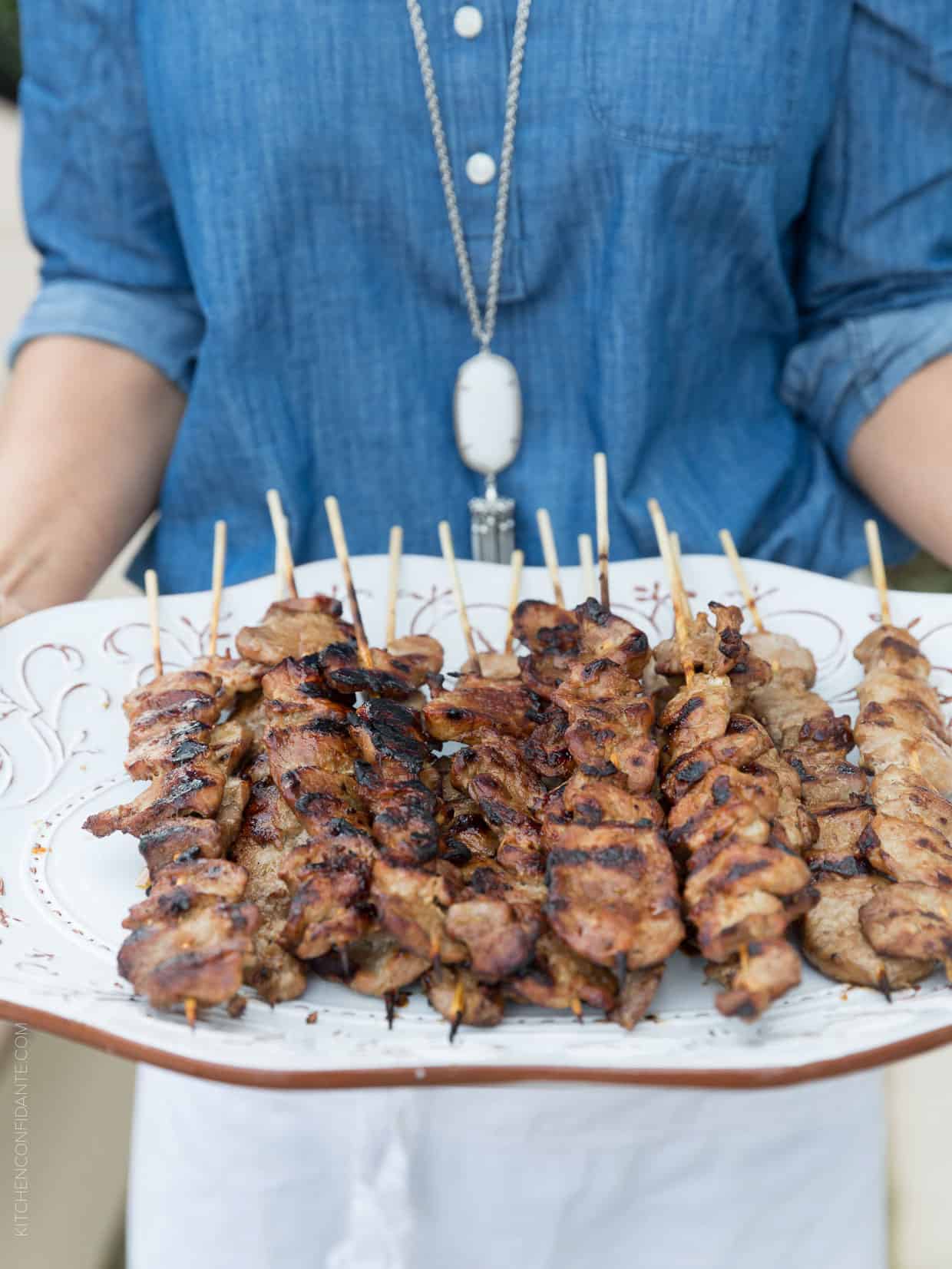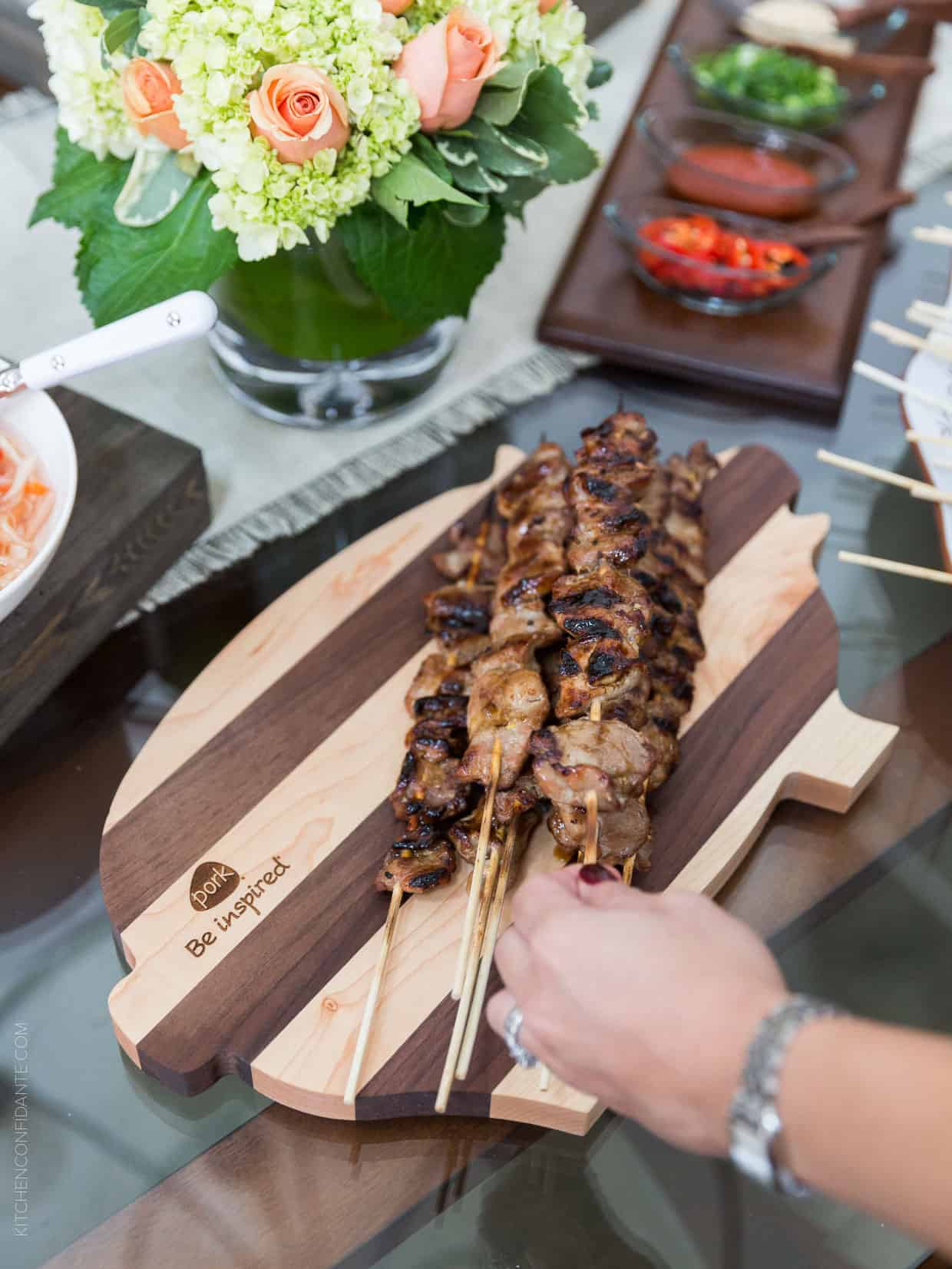 Filipino Pork BBQ Bowls
Now I knew I couldn't have a game day party without my personal favorite: Filipino Pork BBQ Bowls. Go to any big gathering – especially my family's game day parties – and these skewers of pork tenderloin marinated in a bold, tangy sauce always disappear in a second. Place the morsels of Filipino pork bbq over fresh greens. Serve it with achara (green papaya relish), and drizzle it with an Asian vinaigrette. Now you've got a vibrant bowl that will be a total winner at your big game party.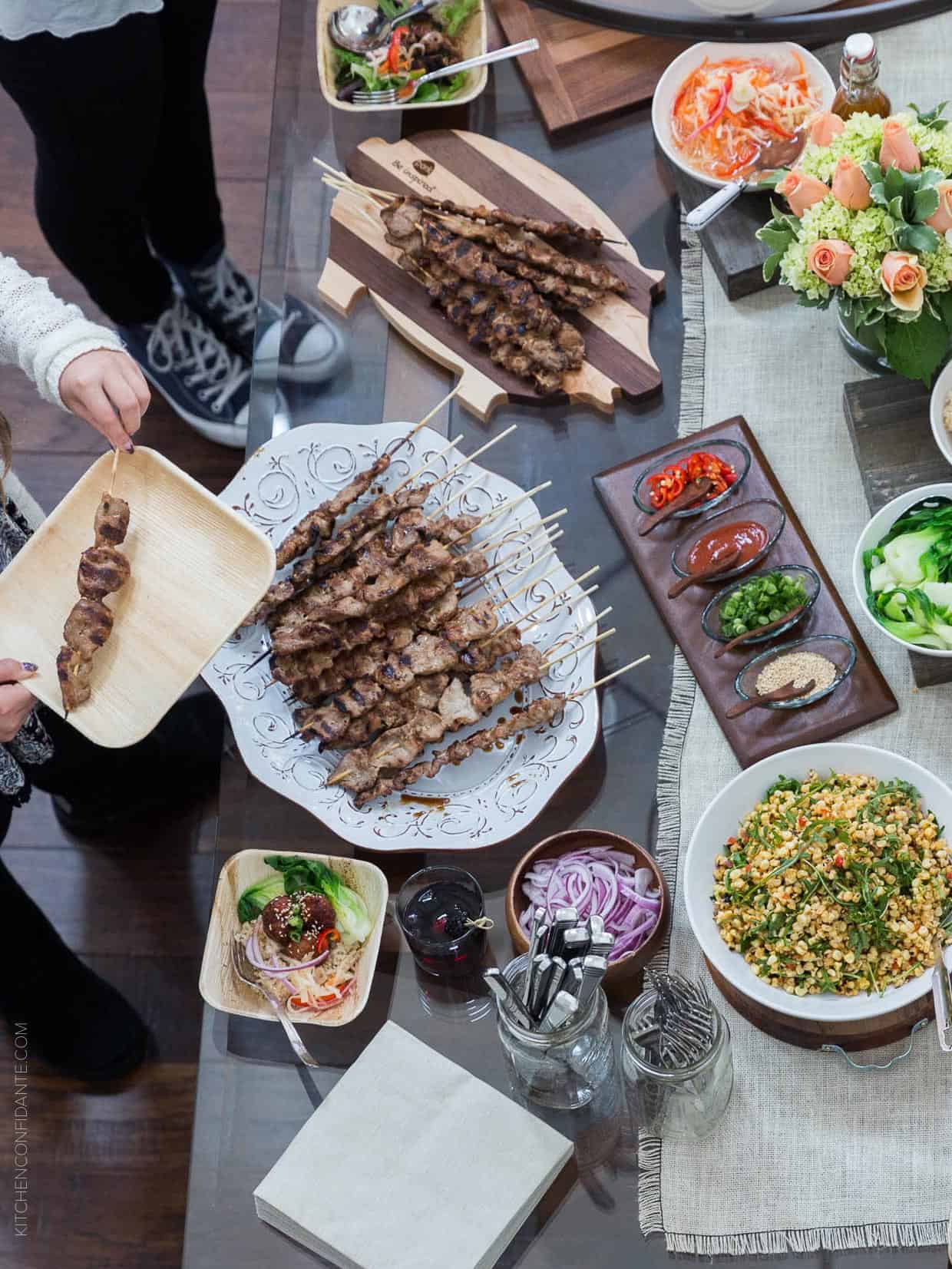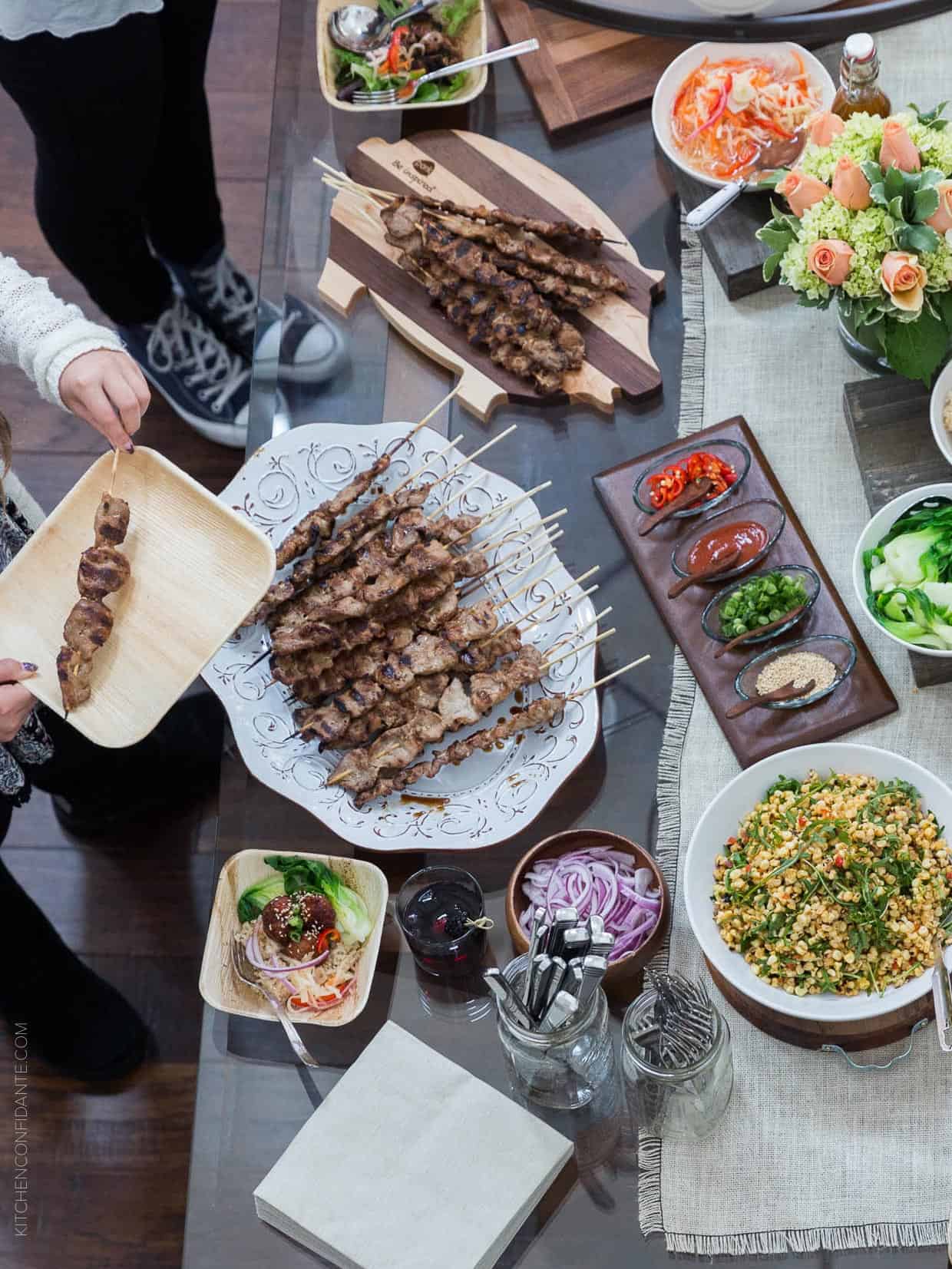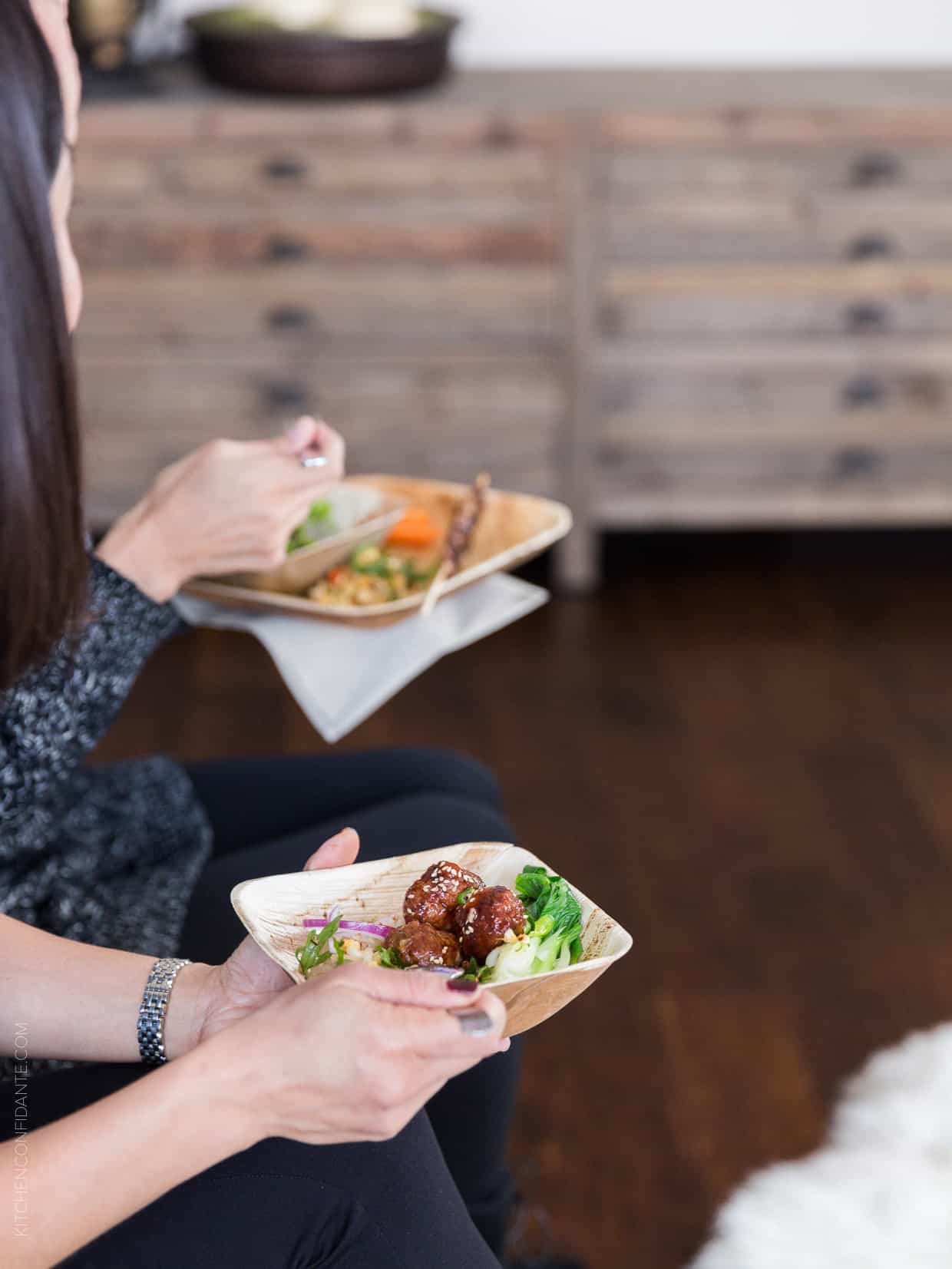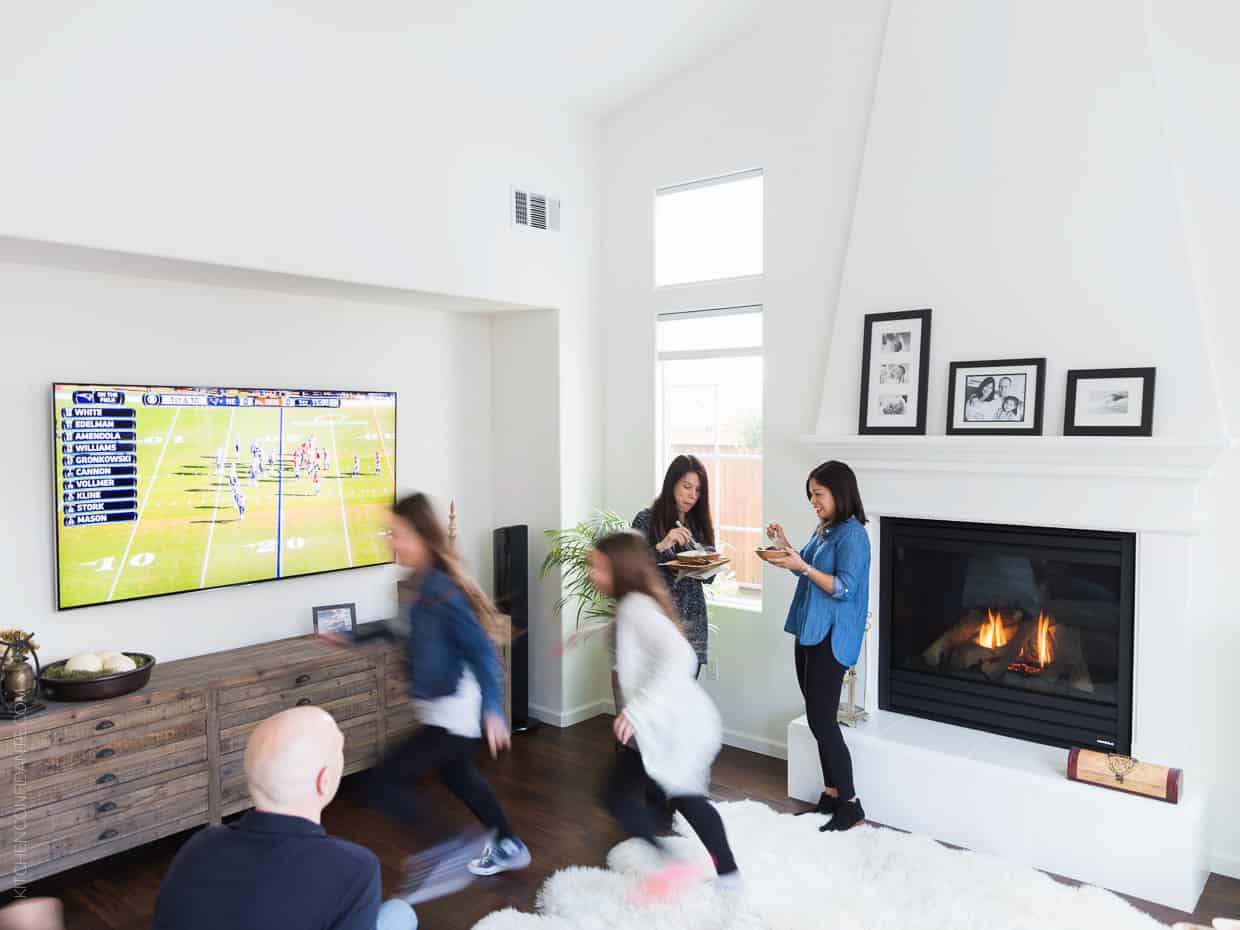 Pork Cooking Tips
No matter whether you choose the Filipino pork bbq or the Korean meatball recipe (or both!), don't forget some key things when cooking pork. Cook pork chops, roasts, and tenderloin to an internal temperature between 145°F for medium rare, and 160°F for medium, followed by a three-minute rest. For ground pork, cook to an internal temperature of 160°F.
To find the full recipes, head over to PorkBeInspired.com:
Filipino Pork BBQ Bowl
Spicy Korean Meatball Bowl
And of course, the fun doesn't end after the big game is over. You know how much I love pork all year round. These recipes are sure bets for any time you are entertaining a crowd. For more recipes like these, check out PorkBeInspired.com, and find them on Pinterest and Instagram at @porkbeinspired.
Event photography by Ashley Batz Photography.
Disclosure: This post is brought to you by the National Pork Board. Sponsored posts such as these help behind the scenes at Kitchen Confidante. Thank you so much for supporting brands that matter to me and for making my blog part of your day!
More Dishes to Serve on Game Day
Grilled Corn and Poblano Salad
Slow Cooker Stout Pulled Pork
Chipotle Pulled Pork Bruschetta with Queso Fresco
7 Layer Bars
Filipino Pork BBQ Bowl
Taking the traditional game day love of BBQ and making it better with this fun twist – easy decision!
Ingredients
2

lb.

pork tenderloins

thinly sliced

1/4

cup

soy sauce

1/4

cup

apple cider vinegar

1/2

cup

ginger ale

1/2

cup

brown sugar

packed

4

cloves

garlic

minced

2

Tbsp.

worcestershire sauce

1

Tbsp.

Tabasco

2

Tbsp.

canola oil

ground pepper

to taste

1/4

cup

rice wine vinegar

OR white balsamic vinegar

1/4

cup

soy sauce

1/4

cup

extra-virgin olive oil

2

Tbsp.

sesame oil

1

lemon

kosher salt

to taste

ground pepper

to taste

10

oz.

mixed greens

such as watercress, arugula, baby spinach, frisee, sliced red cabbage

1/2

cup

red onion

thinly sliced
Instructions
Follow the link below for the instructions!
Notes
View the full recipe here!
Nutrition
Calories:
349
kcal
|
Carbohydrates:
20
g
|
Protein:
26
g
|
Fat:
18
g
|
Saturated Fat:
3
g
|
Polyunsaturated Fat:
4
g
|
Monounsaturated Fat:
10
g
|
Trans Fat:
0.1
g
|
Cholesterol:
74
mg
|
Sodium:
981
mg
|
Potassium:
633
mg
|
Fiber:
1
g
|
Sugar:
16
g
|
Vitamin A:
414
IU
|
Vitamin C:
18
mg
|
Calcium:
40
mg
|
Iron:
2
mg
Spicy Korean Meatball Bowl
Everyone loves meatballs during a bowl game party. This takes that classic and makes it more special!
Ingredients
1 1/2

lb.

lean ground pork

1/2

asian pear

also known as an apple pear, peeled, cored and grated

1/2

cup

panko bread crumbs

3

scallions

thinly sliced

3

cloves

garlic

finely minced

2

Tbsp.

gochujang

also known as Korean chili paste

2

Tbsp.

soy sauce

1

large egg

lightly beaten

1

tsp.

rice vinegar

1/2

tsp.

black pepper

1/2

tsp.

kosher salt

2

Tbsp.

canola oil

1

lb.

rice noodles

10

cups

cooked brown rice

8

baby bok choy

blanched or steamed

1/4

cup

sesame seed

1/2

cup

green onions

sliced

1/4

cup

fresno chiles

thinly sliced

1/2

cup

Sriracha chili sauce

1/2

cup

blackberry jam

3

Tbsp.

rice vinegar

2

Tbsp.

soy sauce

1/2

tsp.

kosher salt
Instructions
Click the link below to view the full recipe.
Nutrition
Calories:
251
kcal
|
Carbohydrates:
38
g
|
Protein:
8
g
|
Fat:
7
g
|
Saturated Fat:
2
g
|
Polyunsaturated Fat:
1
g
|
Monounsaturated Fat:
3
g
|
Trans Fat:
0.005
g
|
Cholesterol:
23
mg
|
Sodium:
388
mg
|
Potassium:
175
mg
|
Fiber:
2
g
|
Sugar:
4
g
|
Vitamin A:
1501
IU
|
Vitamin C:
21
mg
|
Calcium:
61
mg
|
Iron:
1
mg