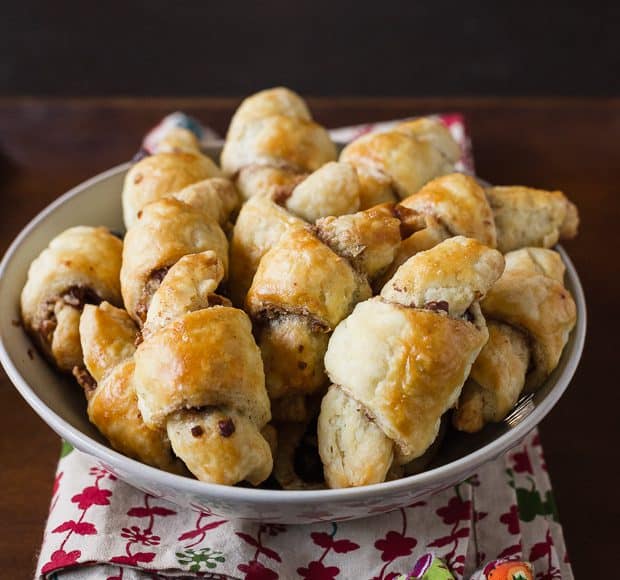 Cranberry Nut Butterhorns (Rugelach)
I was the one who left, who moved from New York to make my way West. I was in search of a graduate degree, mapping out a future quite different from the one I had started. I left the late nights in a Manhattan office,…
Cranberry Nut Butterhorns (Rugelach)
I was the one who left, who moved from New York to make my way West. I was in search of a graduate degree, mapping out a future quite different from the one I had started. I left the late nights in a Manhattan office, the dinners with my girlfriends, the family get togethers. And what did I find? Someone to love, a chance to build a life with him in California…and the realization that I didn't want that PhD after all.
Leaving my dearest friends behind was an adjustment, but we live in the age of air travel and email, phone calls and text. Over the years, I've missed them, especially as I took the lead in starting a family. But what did I miss most? Eating with them. Our dinners were sacred, most of all because we all appreciated food so well. If I could fly back just for dinner or dessert, I would.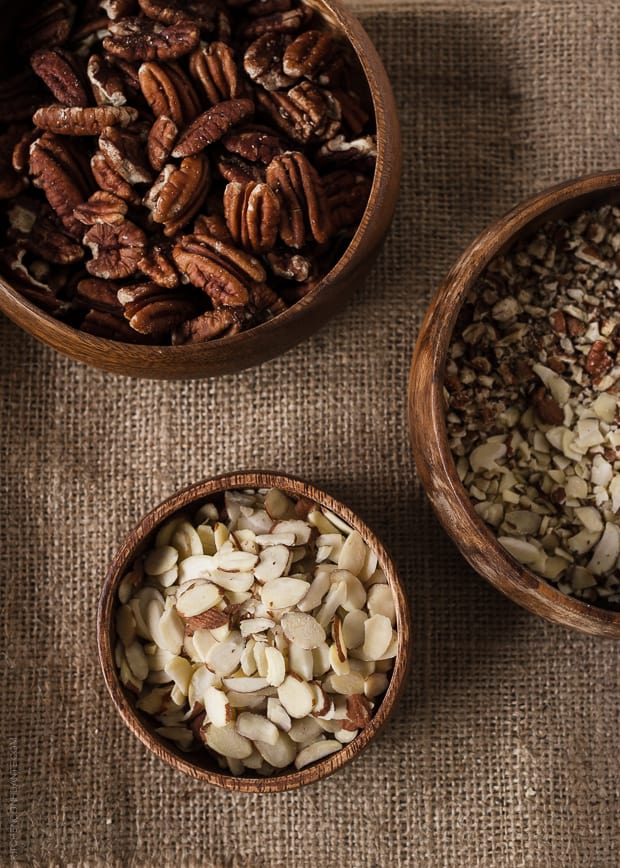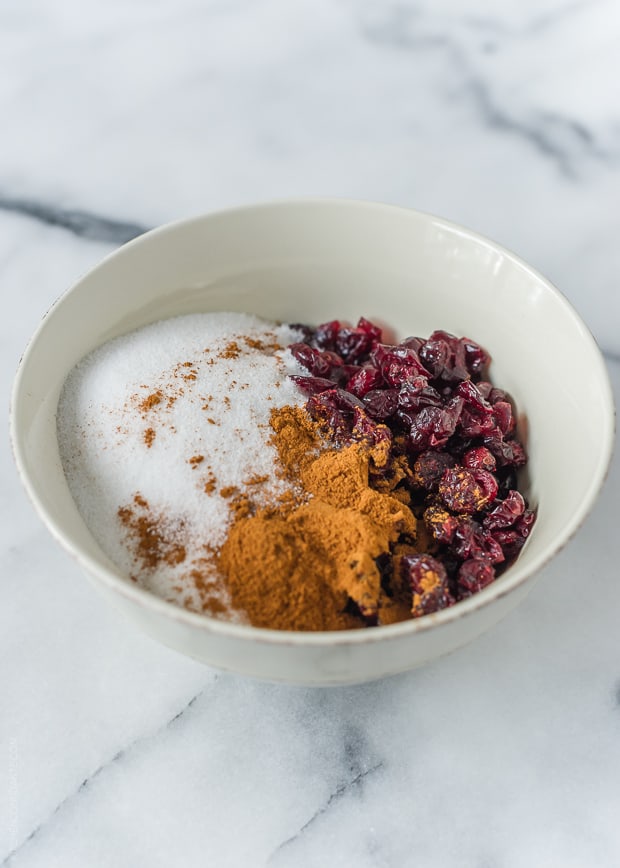 When I miss them most, I may pick up the phone, but sometimes, I bring them into the kitchen with me. Or the foods that remind me of them.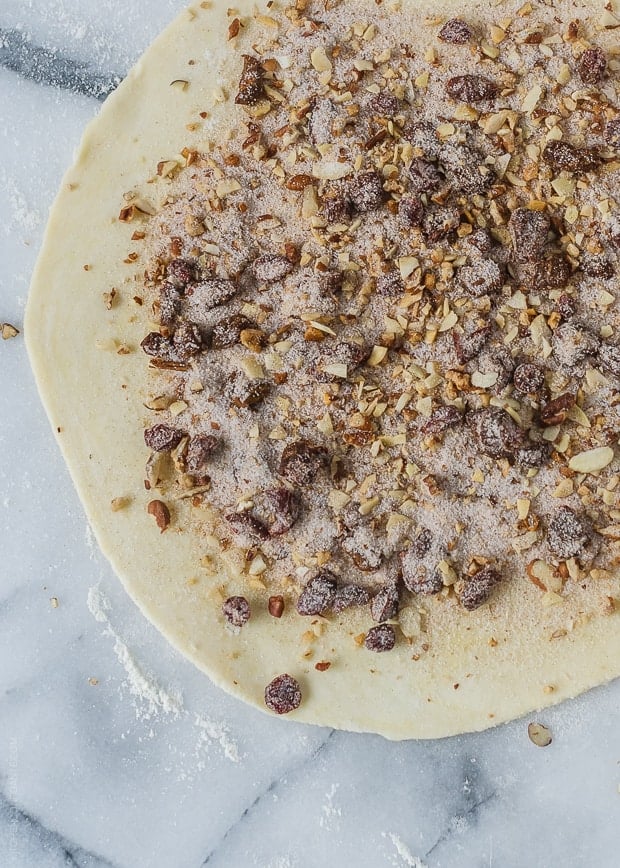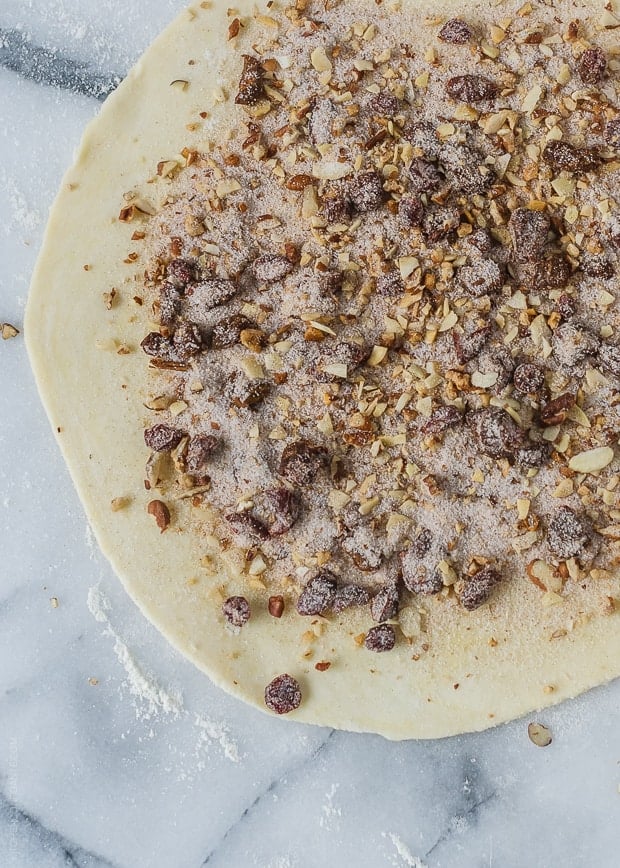 I brought my friend Linda into the kitchen with me yesterday. One of my maids of honor, Linda, is the nurturer in our group, the one who whips up baked goods maybe more than me. I made butterhorns (or rugelach, depending who you ask), a cookie that will always remind me of her and how she would bake a big tin of them for all of us to share, especially during the holidays. With a flick of the wrist and the roll of the dough, the miles did not seem so far.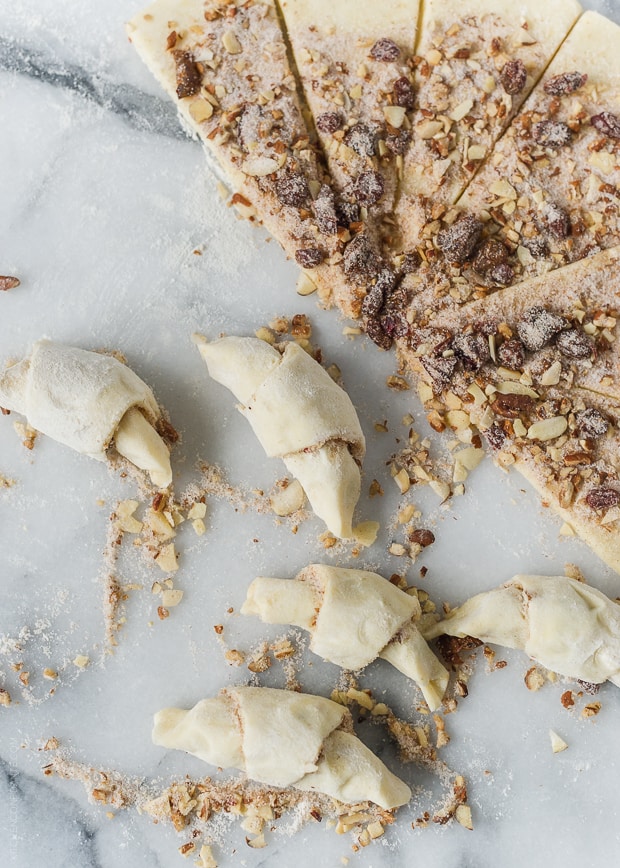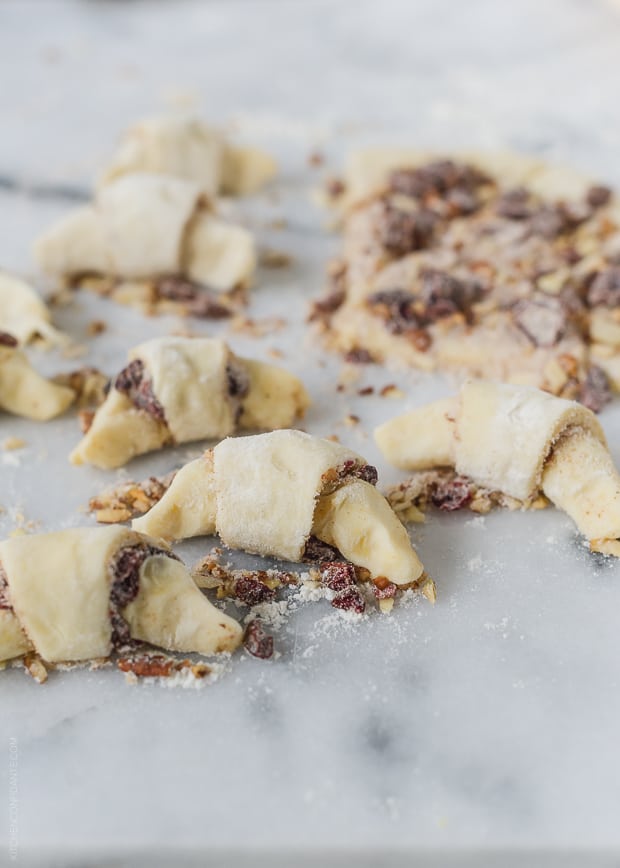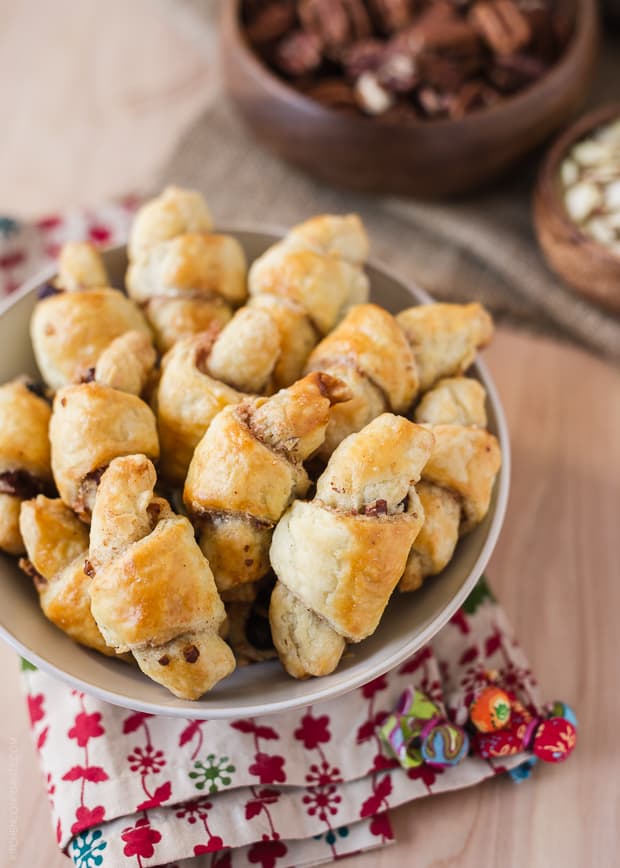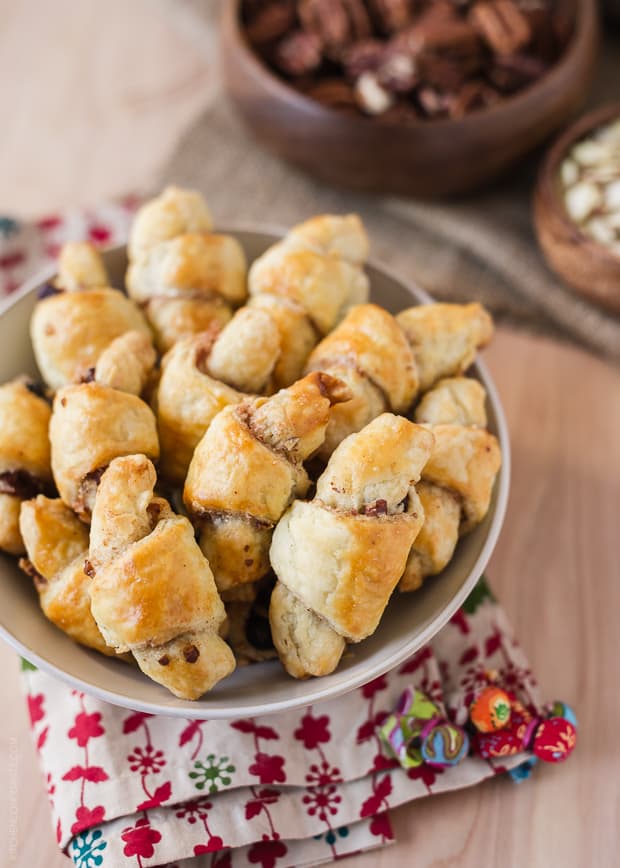 The inspiration to bake Cranberry Nut Butterhorns came about when I partnered with Diamond of California Nuts to create my own Baking Fantasy. I adore nuts, especially when baking, but I have some doubters in my family. I hear protests if I tell them before I begin baking (even though they love how nuts taste when I manage to sneak it in). So when I considered what my baking fantasy might be, I decided it would be taking the time to bake something just for me: a treat full of sweet nuts, and one that reminds me most of sweet friends.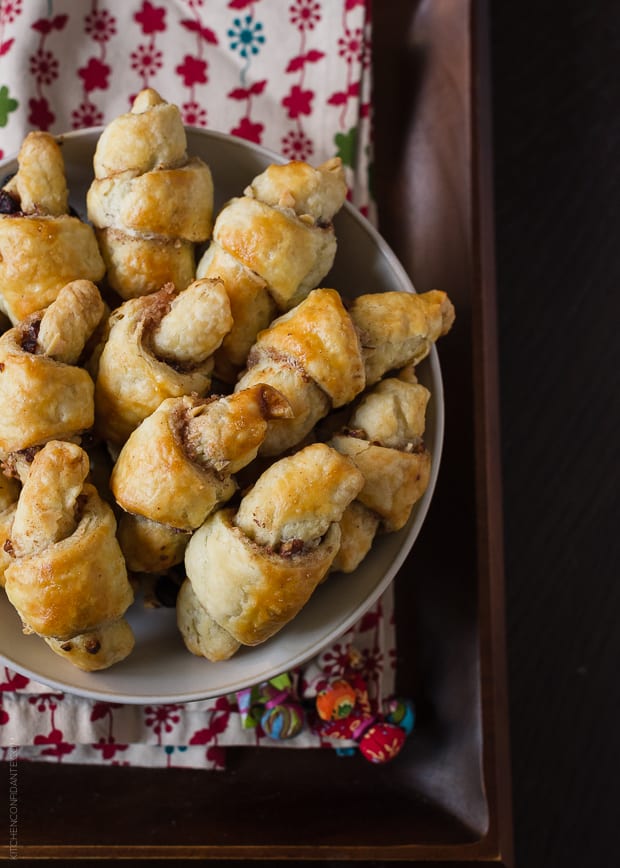 These Cranberry Nut Butterhorns are tender and buttery, with a sweet cinnamony crunch in each bite that will make you pick up the phone and call the ones you love. Better yet, package them up and share, over a steaming mug of something cozy. They're too good to eat alone.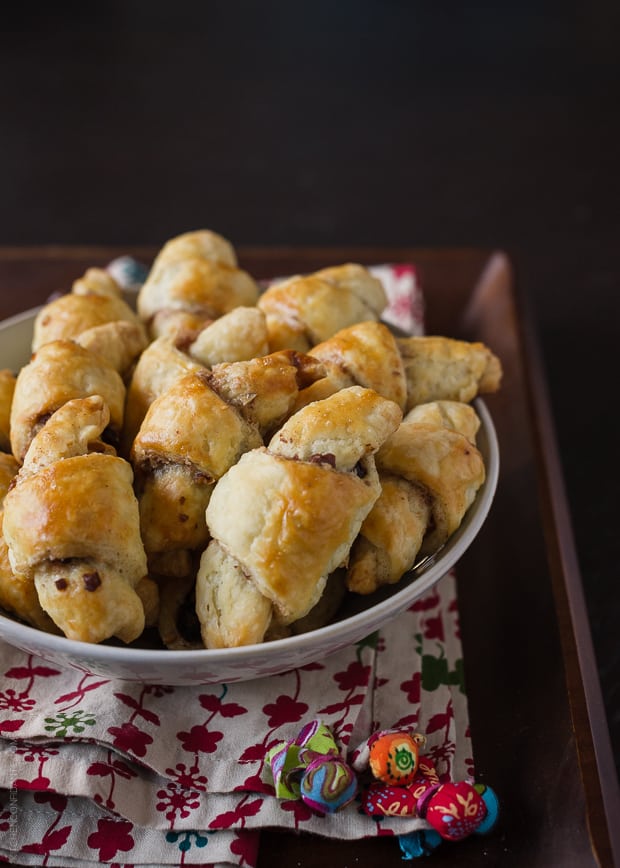 Diamond of California Nuts. Bake and you shall receive.
http://www.youtube.com/user/DiamondOfCalifornia/diamondnutfantasies

Disclosure: Compensation was provided by Diamond of Californian Nuts via Glam Media.The opinions expressed herein are those of the author and not indicative of the opinions or positions of Diamond of California Nuts.

Sponsored posts such as these help support the work behind the scenes on Kitchen Confidante. Thank you so much for your visits and making my blog part of your day.
Cranberry Nut Butterhorns (Rugelach)
Print Recipe
Ingredients
1 cup unsalted butter
2 cups flour
1 large egg, separated
3/4 cup creme fraiche or sour cream
3/4 cup dried cranberries, roughly chopped if large
1/2 cup granulated sugar
1/4 cup chopped pecans
1/4 cup chopped almond slivers
2 teaspoons cinnamon
Instructions
In the bowl of a food processor or using a pastry cutter, cut the butter into the flour, pulsing until you have large crumbs. Add the egg yolk and creme fraiche and continue to pulse (or knead by hand) until the dough comes together in a ball. Wrap the dough in plastic wrap and chill in the refrigerator for 2-3 hours.
Make the filling by tossing together the cranberries, sugar, pecans, almonds and cinnamon in a small bowl.
Preheat the oven to 350 degrees F.
Divide the dough into three equal parts and form into balls. On a floured surface, roll out 1 ball of dough into a circle about 1/8 inch thick. Sprinkle with the filling, then cut into 12 equal wedges. Starting at the outside edge, roll each wedge from the widest to the smallest point, creating a crescent shape. Repeat with the other two pieces of dough.
Place the cookies on a parchment lined baking tray. Chill in the refrigerator for about 10 minutes. Right before baking, lightly brush with the egg white. Bake for about 18-20 minutes, or until the cookies are golden.
Recipe lightly adapted from my friend Linda's Butterhorns.