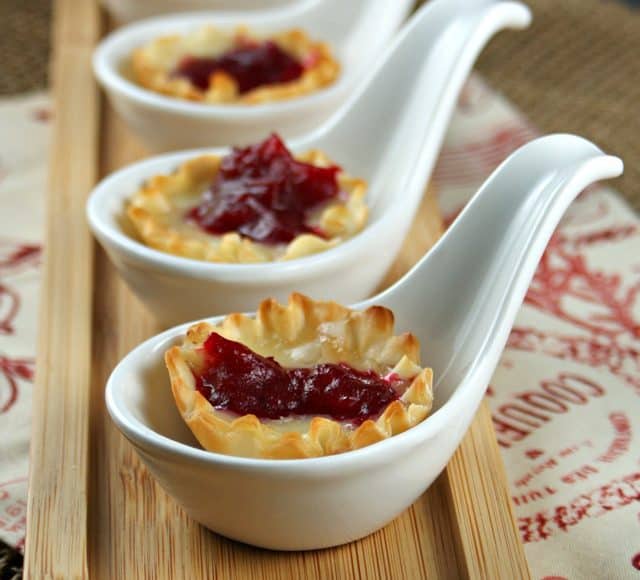 Cranberry, Orange and Ginger Chutney Brie Cups | A Guest Post from Authentic Suburban Gourmet
Friendsgiving As we gather with friends and family around the holiday table this year, I wanted to celebrate the dear friends I have made through the wonderful world of food blogging. Over time, virtual friends have developed into real life friends, and I have come…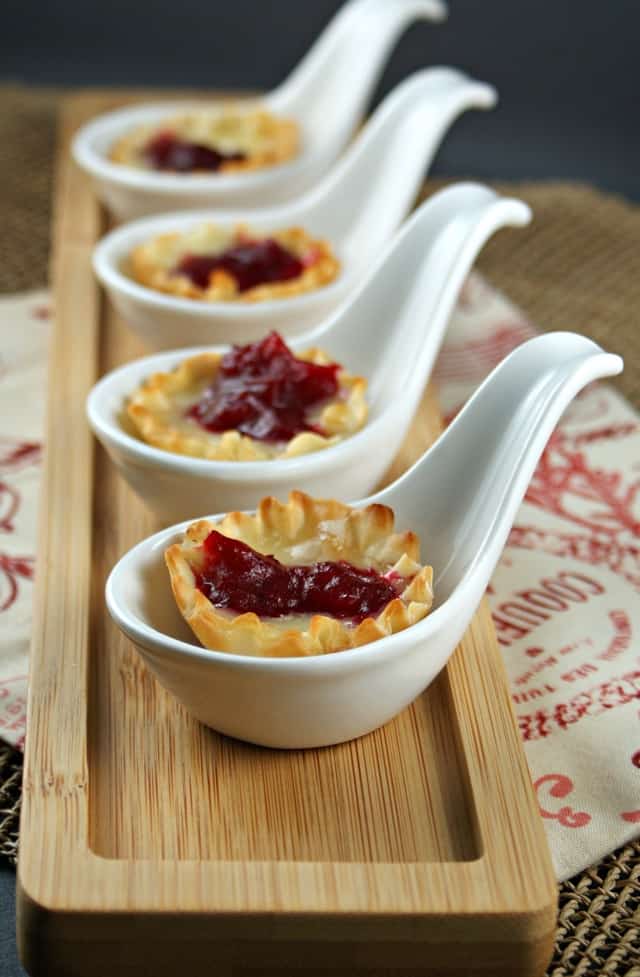 Cranberry, Orange and Ginger Chutney Brie Cups | A Guest Post from Authentic Suburban Gourmet
Friendsgiving
As we gather with friends and family around the holiday table this year, I wanted to celebrate the dear friends I have made through the wonderful world of food blogging. Over time, virtual friends have developed into real life friends, and I have come to truly value their support and their love of food. I have invited some to gather at my virtual Friendsgiving table, where they share some of their fondest Thanksgiving memories.
My first guest is my dear friend, Lisa, of Authentic Suburban Gourmet. Lisa lives not too far from me and offers some of the most amazing recipes on her site. Believe me, I have prepared many, and they have proven to be such crowd pleasers, time and again. I like to call her the Martha of the West, because truly, she is the perfect hostess. Thank you, Lisa, for gathering at my Friends-giving table.

About a month ago Liren asked me if I wanted to contribute a guest post and be part of her "Friendsgiving" series. I was completely honored and immediately responded with a resounding yes. Now the only question lurking was what to make?


Last holiday season, I had a dinner party with Liren and Jean (Lemons and Anchovies) and gave each of them my Cranberry, Orange & Ginger Chutney. It was a perfect little gift for the holiday season. A few months later, Liren surprised me by highlighting the chutney in her Gorgonzola Tart with Cranberry Orange Ginger Chutney & Candied Pecans. I actually never posted the recipe for this chutney, until now. I thought this was perfect timing to highlight this tasty recipe.


As the saying goes – "It is the most wonderful time of the year". It is also a time of reflection and realizing all of the things that I am thankful for. I am extremely thankful for my wonderful hubby, parents, family and friends. I am thankful for my health. I am thankful for each and every day.


Every year we gather as a family at my parent's house to celebrate the Thanksgiving Day holiday. As the years have passed, my family has grown to include four wonderful nephews. My sister and I typically will bring side dishes along with appetizers to lessen the work load for my Mom. It may be hard to believe, but I have actually never cooked a turkey since the tradition has always been with my parents. One day I will take that challenge on; until then I will enjoy Mom's. My Mom's gravy is made with much love and care and the secret slurry to thicken it to perfection.
My Mom's corn casserole is legendary and stems from her mid west roots. With broken saltine crackers, frozen corn and milk, it is a simple dish that simply reminds me of Thanksgiving. Oh, a bit of butter along with salt and pepper finishes this dish. Quite frankly it would not be a Thanksgiving Day holiday without it.
Since the family has grown in sheer numbers, we now have a buffet style dinner. One thing never changes, we must say grace before everyone starts to enjoy the delicious dinner. Years ago, my hubby and I gave my parents a book of graces. We simply choose a volunteer to pick a particular grace and recite. Lately, my oldest nephew, Jonathan likes to read the grace for everyone – it is quite special.
Overall, I look forward to simply hanging out with the entire family. We eat really good food, spend time catching up, play games and sit by the fire that my Dad keeps going strong all day long. This year, I am going to bring the Cranberry, Orange & Ginger Chutney Brie Cups to the festivities. This appetizer is simple to make and quite tasty. With the crunch of the phyllo shell, creamy brie and tart chutney – it is a party for your taste buds.
Liren, I wish you and your family all the best for the 2011 Thanksgiving Day Holiday and I am thankful that I have you as a friend!

Cranberry, Orange & Ginger Chutney Brie Cups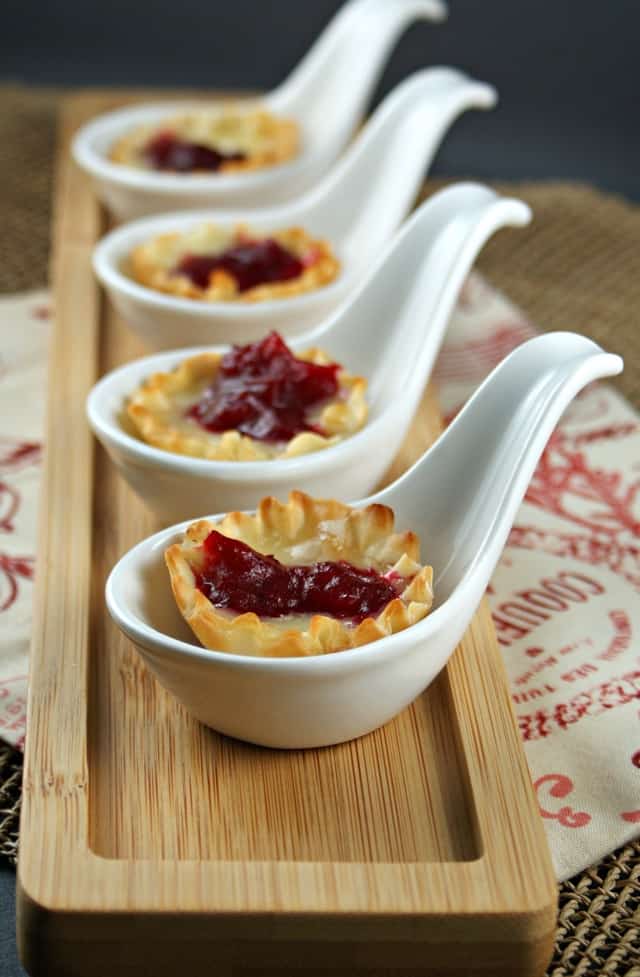 Print Recipe
Ingredients
Chutney
Makes about 10 to 11 half pint jars.
4 teaspoons Olive Oil
2 cups Onion, fine dice
8 tablespoons Fresh Ginger, minced
3/4 cup Orange Juice
Zest of 2 oranges
5 (12 oz) packages of fresh cranberries
2 3/4 cups Sugar
1/2 cup Red Wine Vinegar
1/2 teaspoon Salt
Brie Cups
Mini Phyllo Shells
Brie
Cranberry, Orange and Ginger Chutney
Instructions
Chutney:
In a large pot over medium heat, add the olive oil and the minced onions. Sauté over medium low heat for about 15 minutes or until they are translucent. Add the minced ginger and cook for 2 to 3 minutes, then add all of the other ingredients and stir well. Cook over medium heat for 30 to 45 minutes until the mixture is thickened. After the first 15 minutes you may need to turn down the heat and let is simply simmer.
Process your canning jars by either sterilizing in the oven for 15 minutes at 225 degrees or boil them for 5 to 10 minutes. Fill each jar to almost the top with leaving ½ inch clear. Top with lid and tighten slightly. Process in boiling hot water and place each jar on the canning rack. Remove with canning tongs onto a towel and let cool. Each lid should not pop and be completely sealed. Tighten the lid, label and store in a cool dark place.
Brie Cups
Preheat the oven to 350 degrees. Place a teaspoon of brie into each mini phyllo cup and top with a teaspoon Cranberry, Orange & Ginger Chutney. Place onto a cookie sheet and repeat for as many you would like to serve. Bake for about 7 to 10 minutes until brie is melted and chutney is bubbly. Serve immediately.