Evergreen Kitchen with Bri Beaudoin
In Episode 56 of the Kitchen Confidante Podcast, Liren Baker talks with Bri Beaudoin about her first cookbook, Evergreen Kitchen: Weeknight Vegetarian Dinners for Everyone, what it's like to work as a husband and wife team, the secret to a good vegetarian congee, and more!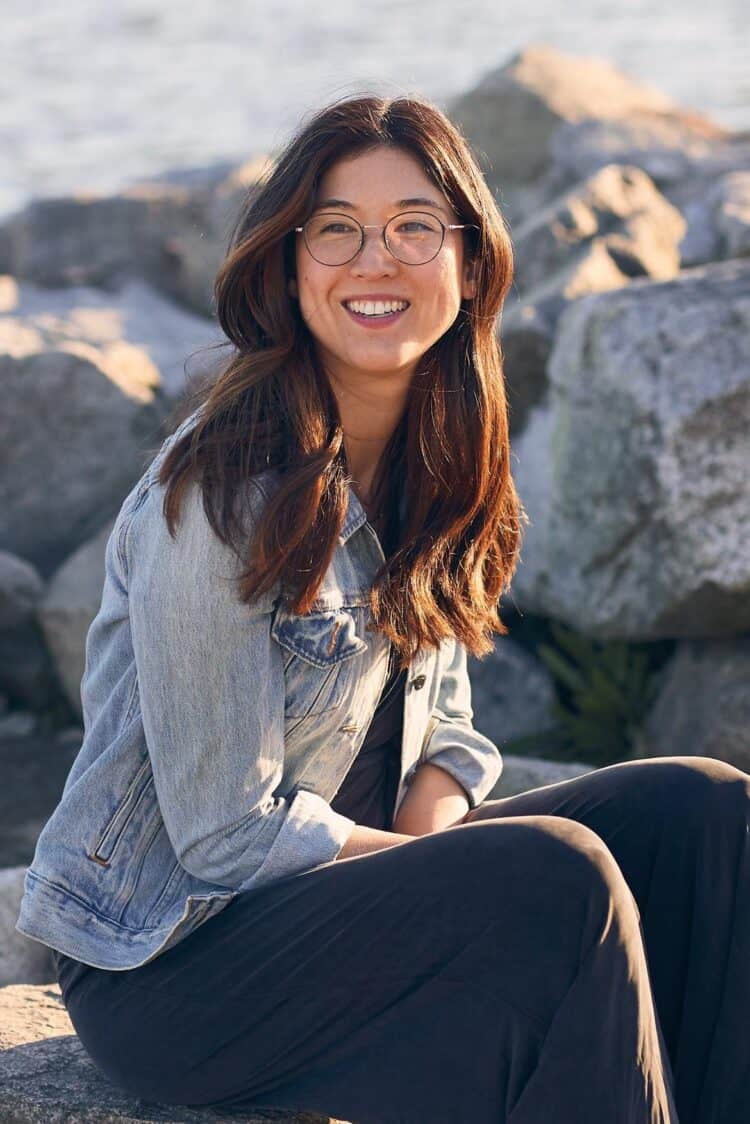 Evergreen Kitchen with Bri Beaudoin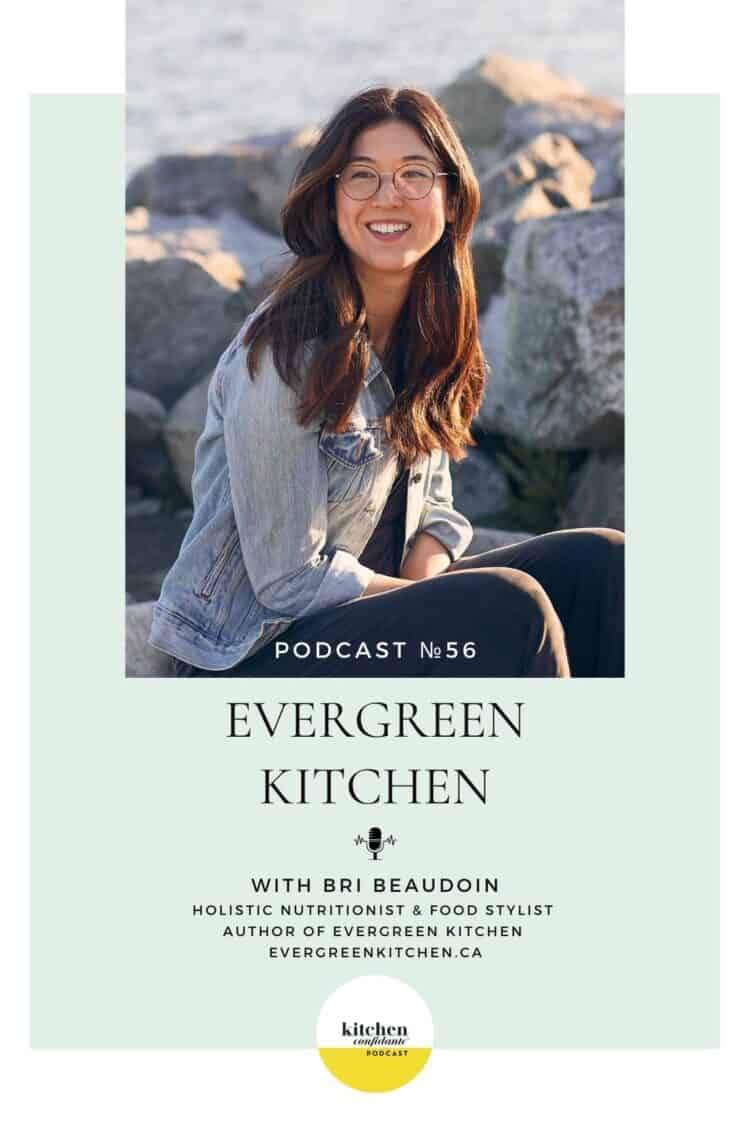 Weeknight Vegetarian Dinners for Everyone — with Bri Beaudoin of Evergreen Kitchen
On the podcast, I recently spoke with Bri Beaudoin of the food blog, Evergreen Kitchen, where she shares delicious, crowd-pleasing vegetarian recipes. As a recipe developer, certified holistic nutritionist, and food stylist, Bri runs Evergreen Kitchen with her husband, Anguel Dimov — sharing the food that inspires them in Vancouver, British Columbia.
Bri's first cookbook, Evergreen Kitchen: Weeknight Vegetarian Dinners for Everyone was recently released, and it is a beautiful extension of her blog and the recipes her audience craves.
In this episode, Bri shares her love for vegetarian cooking and all about her amazing new cookbook. Listen to the full episode here or keep reading for some of my favorite moments with Bri.
How did you get into food and nutrition?
Cooking and eating were always a big passion of mine. Growing up, I'd rent cookbooks and cooking magazines from the library and read them every night. During the summer, I'd spend my time taking kids' cooking classes.
I wasn't confident that I could make food work as a career, so I studied business and psychology in college. After graduating, I worked as a management consultant for restaurant chains and food manufacturing companies. I'd help advise them on business strategy and menu development. I was primarily doing meetings and interviews—not any hands-on cooking.
This work felt disconnected from my true passion, so after a while, I switched to studying holistic nutrition. I also started Evergreen Kitchen at that time. This quickly evolved from a passion project to my career doing freelance recipe development and food styling.
Where does the name Evergreen Kitchen come from?
To us, "evergreen" means something that you are always interested in. At the time of starting Evergreen Kitchen, we were going vegetarian and wanted to find a way to keep vegetarian eating always fresh and interesting.
Evergreen Kitchen is also a nod to the Pacific Northwest, where we are based. To us, the Pacific Northwest incorporates a lot of fresh ingredients and vegetables, so we try to make those things shine in our recipes. The region is also an amazing melting pot for many cuisines, so those flavors inform our recipes.
Tell us more about your cookbook: Weeknight Vegetarian Dinners for Everyone
The cookbook is focused on how to make vegetarian food taste better. We have two main key tips on how to make delicious vegetarian food.
First, it's all about mindset. Vegetarian eating can feel very restrictive. When you start, it is easy to think about all the things you are taking out. Many people will take recipes that include meat and just remove the meat. This doesn't usually taste good because something is missing.
Instead, we think it is important to think about all the opportunities that are available and have an expansive, additive mindset. Look at recipes and think of what ingredients you can add that would add that texture, salt, fat, or another element that the meat would have been providing.
It is important to also utilize all the techniques that you would normally to make food taste great. Consider the flavors of the dish that make it comforting and savory, like the acid or umami. And don't forget about things like garnishes to add textures and excitement.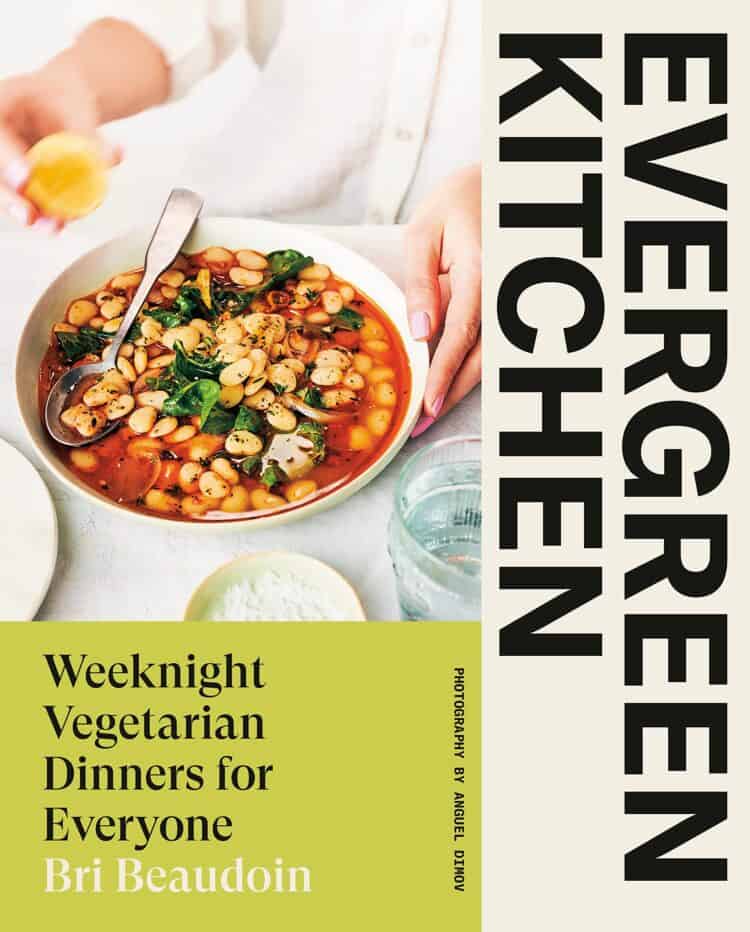 Learn more
Listen to the full podcast episode with Bri and learn more on her website at EvergreenKitchen.ca, on Instagram, and Facebook. The cookbook publishes the day this episode airs, so be sure to order her book!
Related posts
Firecracker Tofu with Broccolini and Chili Garlic Oil
Bri's Mushroom Stroganoff
Bri's Vegan Congee
More Vegetarian Recipes
Vegan Chili: Slow Cooker Vegetarian Chili
Vegetarian Pasta Puttanesca
Mushroom Meatballs