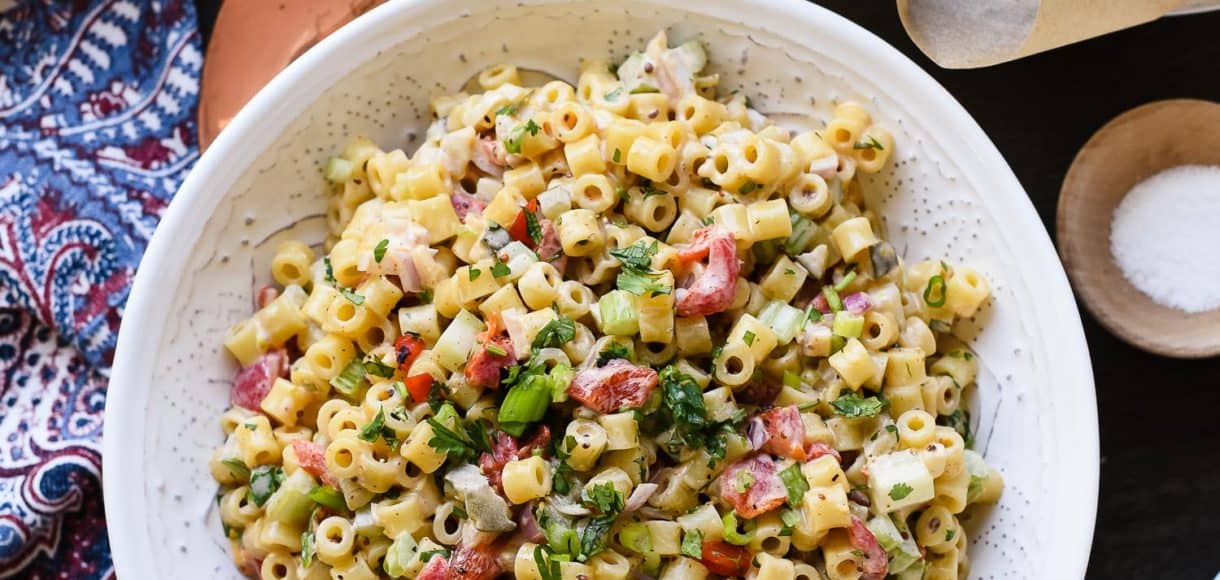 Fireworks Pasta Salad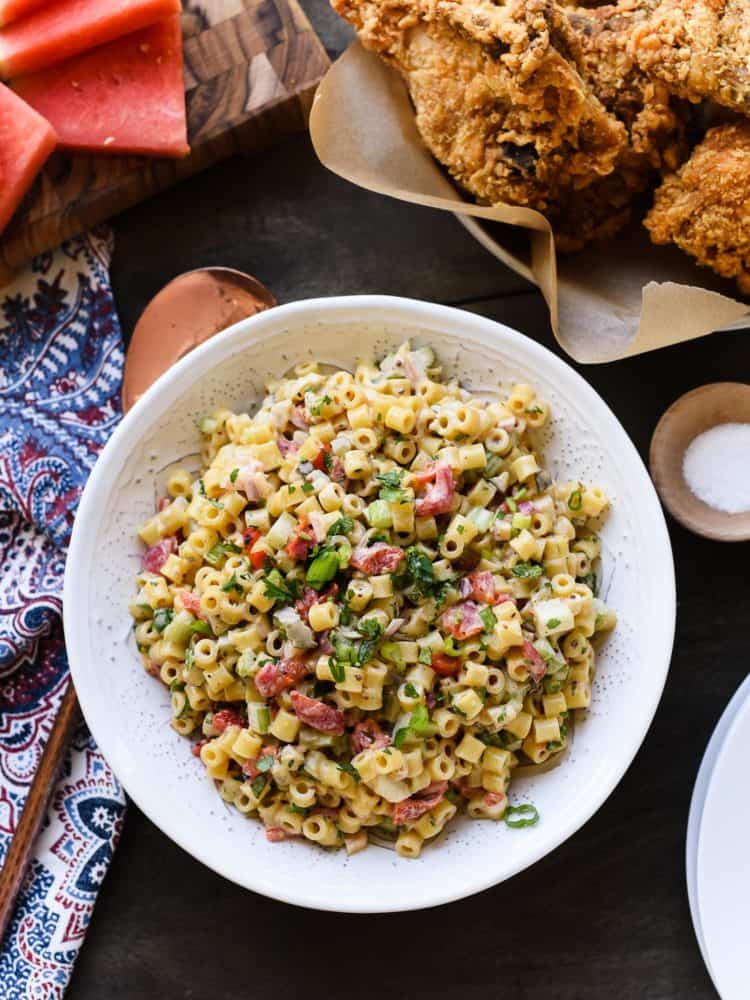 Fireworks Pasta Salad
This Fireworks Pasta Salad adds kick to an updated classic. Make it the night before a gathering and let the flavors really come together for a spicy twist on macaroni salad!
Unearthed from the depths of this blog is this little gem of a recipe. A simple pasta salad that kept popping up in my Pinterest feed, reminding me of a time long ago, when I gave quirky titles to my recipes (and posts!), to an old friend's pickle business long gone, and when my photography was clearly in need of inspiration (and skill). I realized that you couldn't even print the recipe on my old post, which is a shame, because this macaroni salad truly is meant to be made.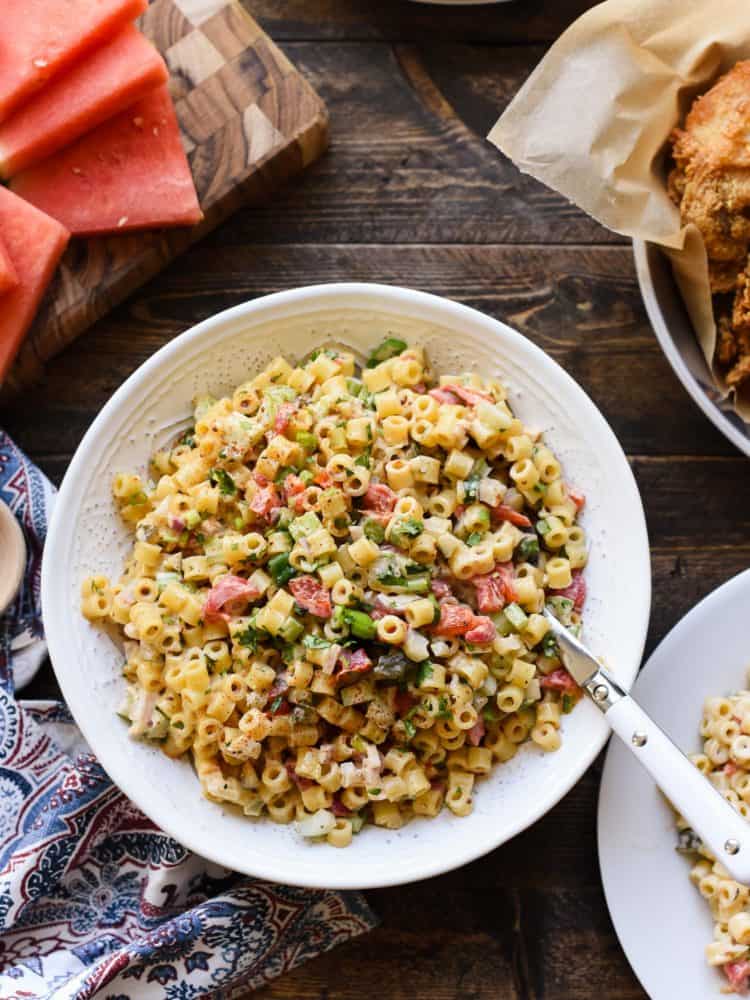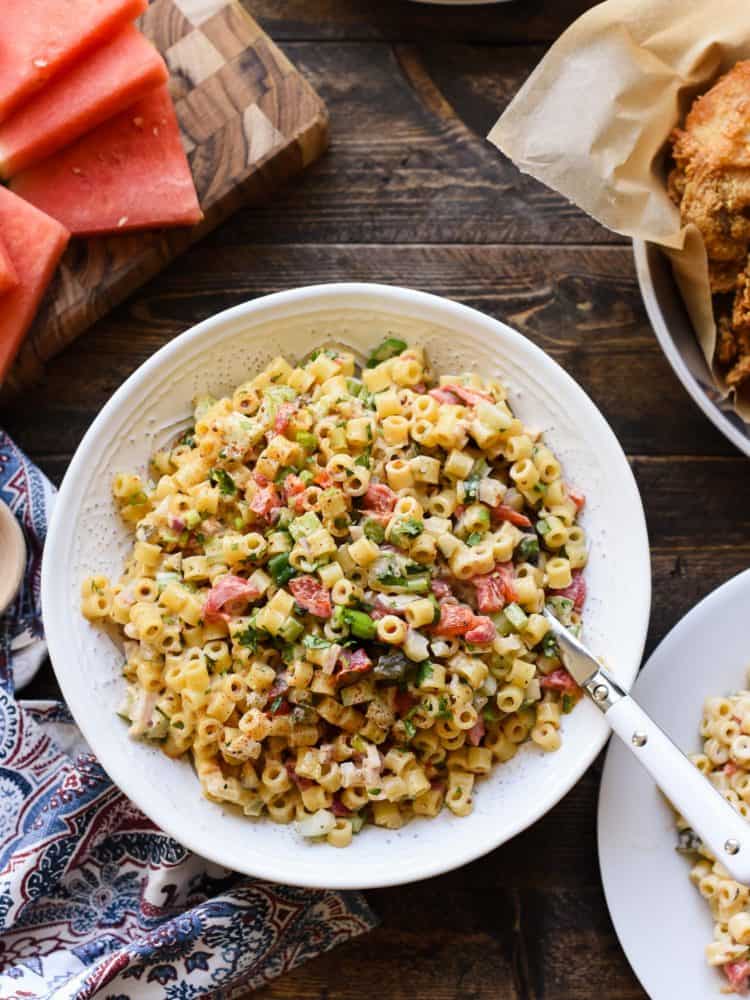 So, why is it called Fireworks Pasta Salad? Well, I originally made it in time for the 4th of July in 2011, giving the classic macaroni salad a fiery twist with a batch of delicious spicy dill pickles and an extra dose of heat in the dressing. Each bite is like fireworks, and I've decided to keep the name, because it truly does live up to each flavorful bite.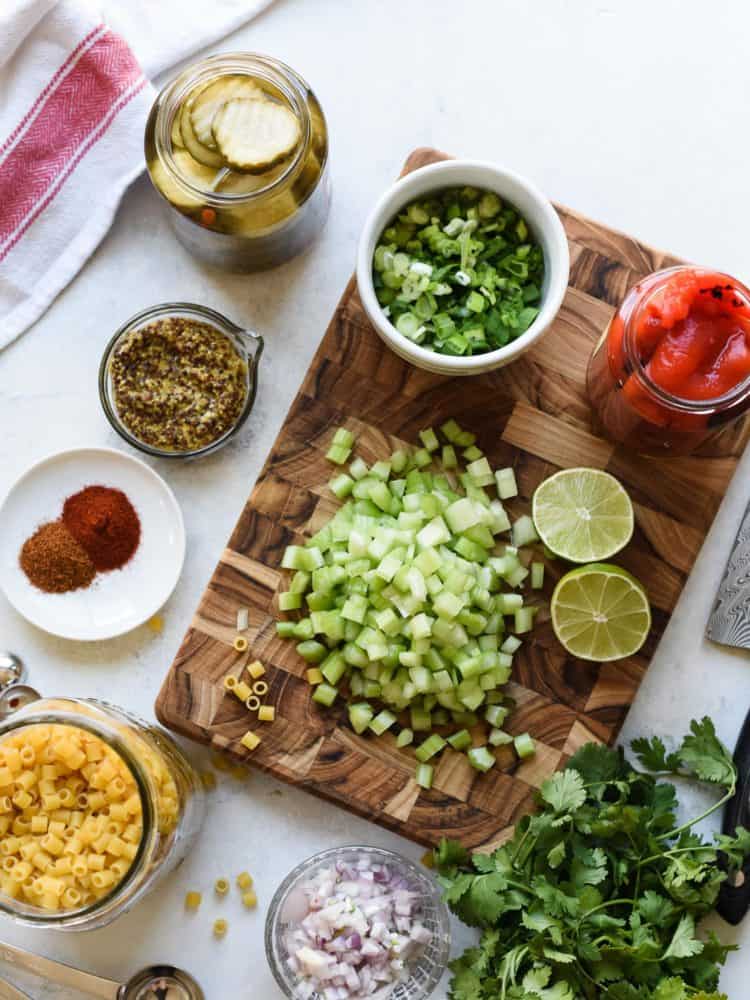 With Memorial Day just ahead — the gateway to summer-long grilling and picnics — I thought you might want to add this to your celebration arsenal! You can't have a barbecue without a salad, and this one, with its crunch and spice, will add some pop to your table.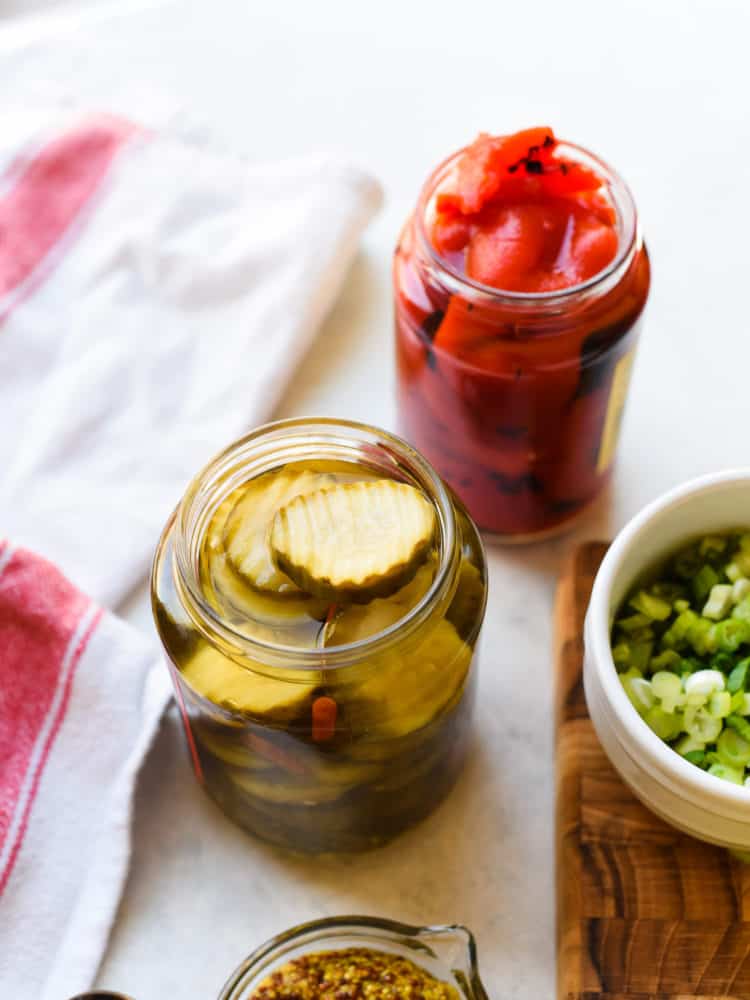 What I love most about this salad is that you can make a huge batch in advance of your parties, and the flavors improve over time. And it goes so well with all the favorite barbecue and picnic fare! I hope you get a chance to try it!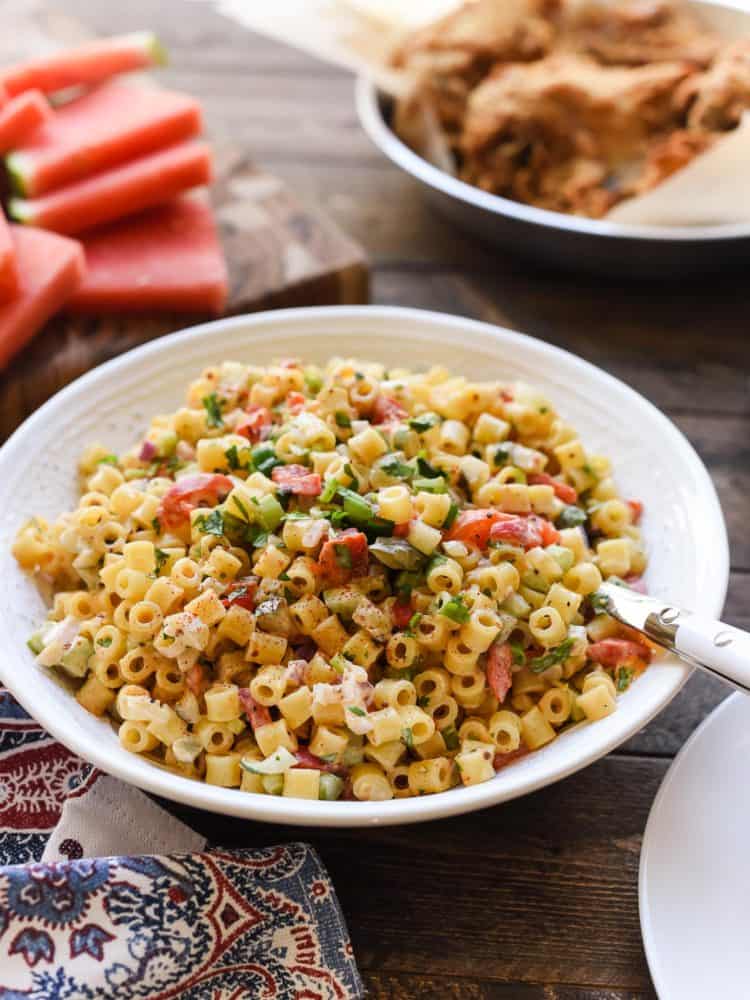 Note: This post first appeared July 1, 2011. The recipe has been updated from the archives with updated content and photographs, as well as improved kitchen notes and recipe annotation. I hope you enjoy this favorite from my kitchen.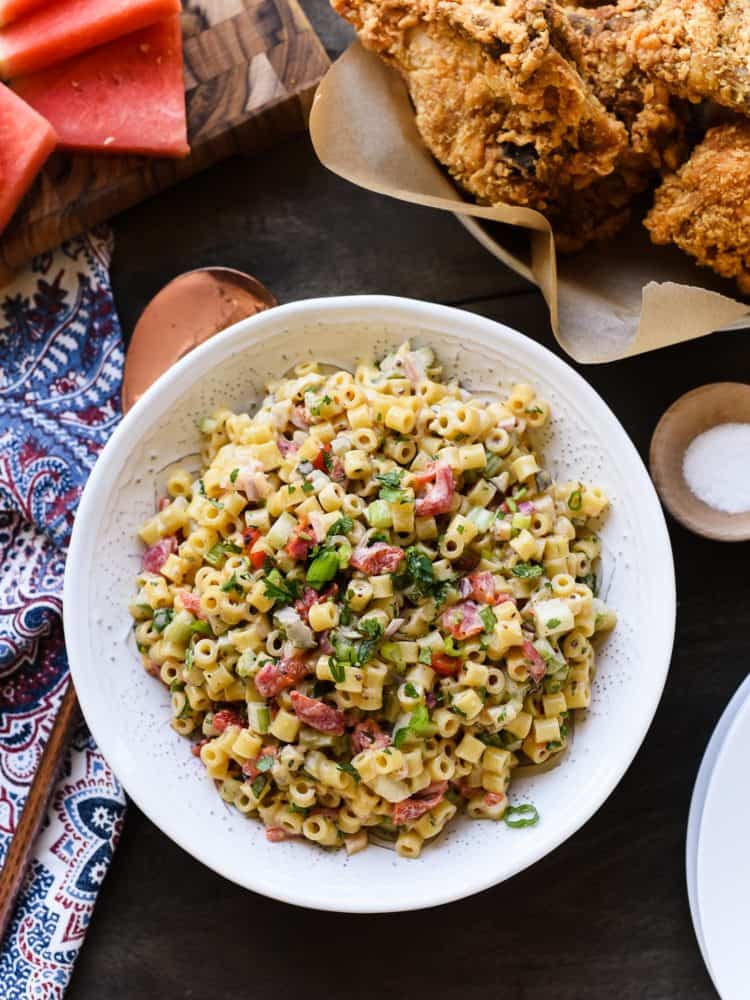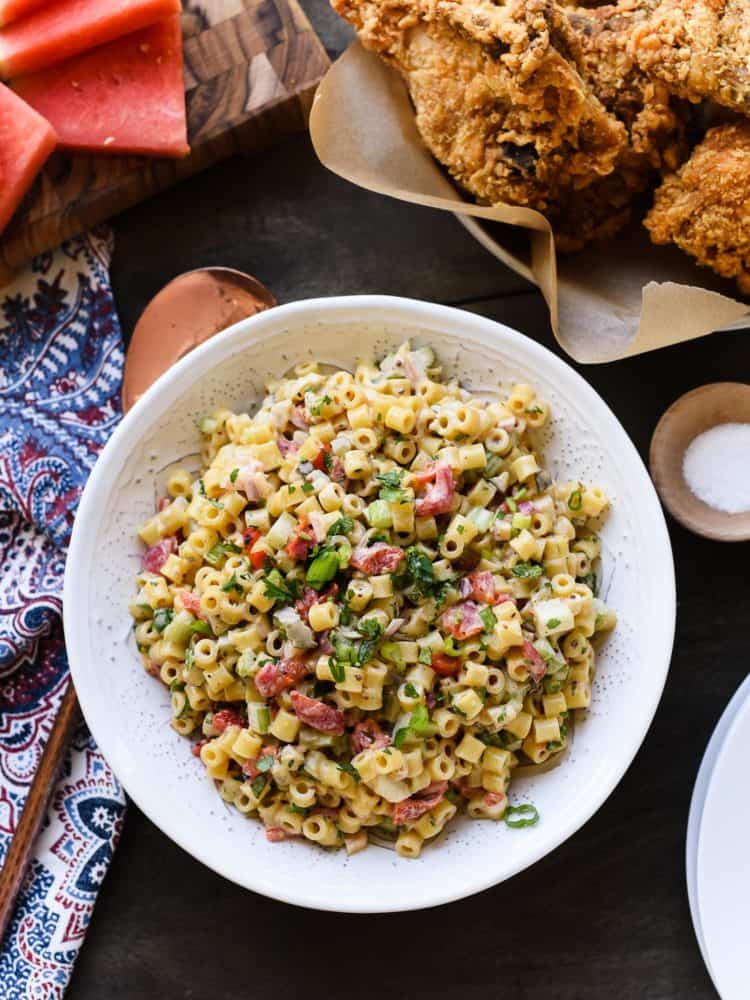 This version of a macaroni salad adds kick to an updated classic. Make it the night before a gathering and let the flavors really come together for a spicy twist on macaroni salad.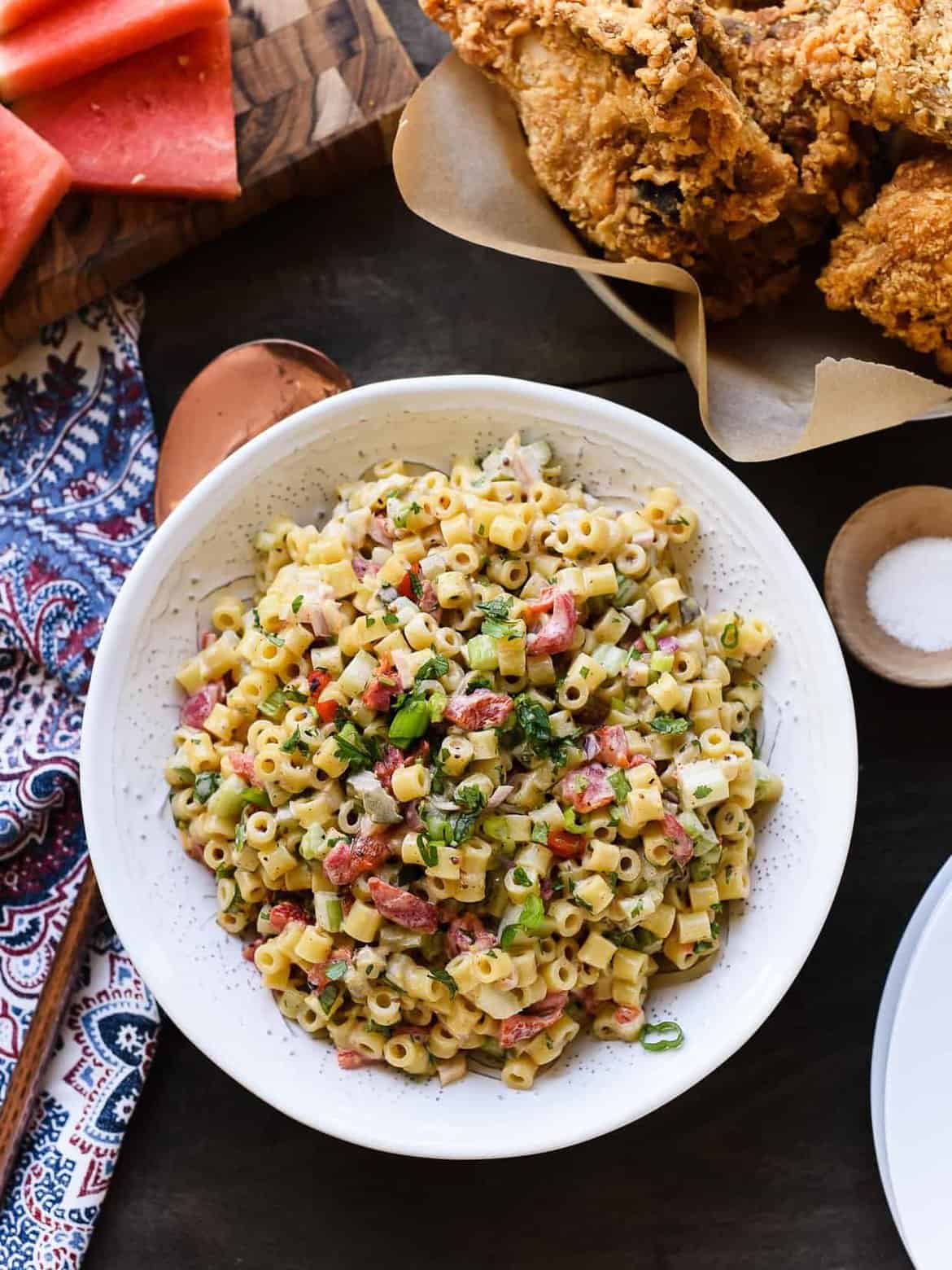 Print Recipe
Ingredients
16 ounces tubetti pasta
2/3 cup mayonnaise
1/4 cup Dijon mustard
1 1/2 tablespoons fresh lime juice
1 1/2 tablespoons granulated sugar
1/2 teaspoon paprika
1/2 teaspoon cayenne pepper
1 1/3 cups chopped drained spicy dill pickles
1 1/4 cups finely chopped celery
1/2 cup minced red onion (or 2 shallots, minced)
1 12-ounce jars roasted peppers, drained and sliced
1/2 cup thinly sliced green onions
handful cilantro, chopped
kosher salt, to taste
freshly ground pepper, to taste
Instructions
Cook the pasta in a pot of boiling salted water, according to the package directions. Drain and rinse with cool water. Set aside.
In a large bowl, whisk together the mayonnaise, mustard, lime juice, sugar, paprika, and cayenne pepper. Stir in the tubetti pasta, pickles, celery, red onion, roasted peppers, green onions, and cilantro. Season to taste with salt and freshly ground black pepper.
Refrigerate until well chilled before serving.
Notes
If you're looking for a good spicy dill pickle to use in this recipe, try Hot & Spicy Dill Pickle Chips from Trader Joe's.