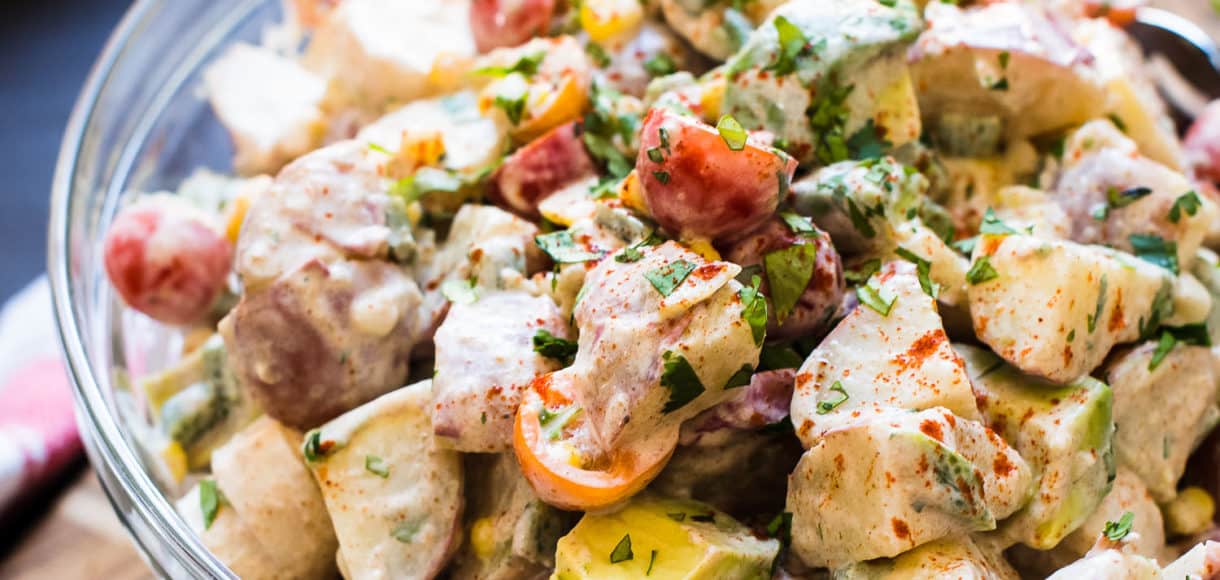 Southwestern Potato Salad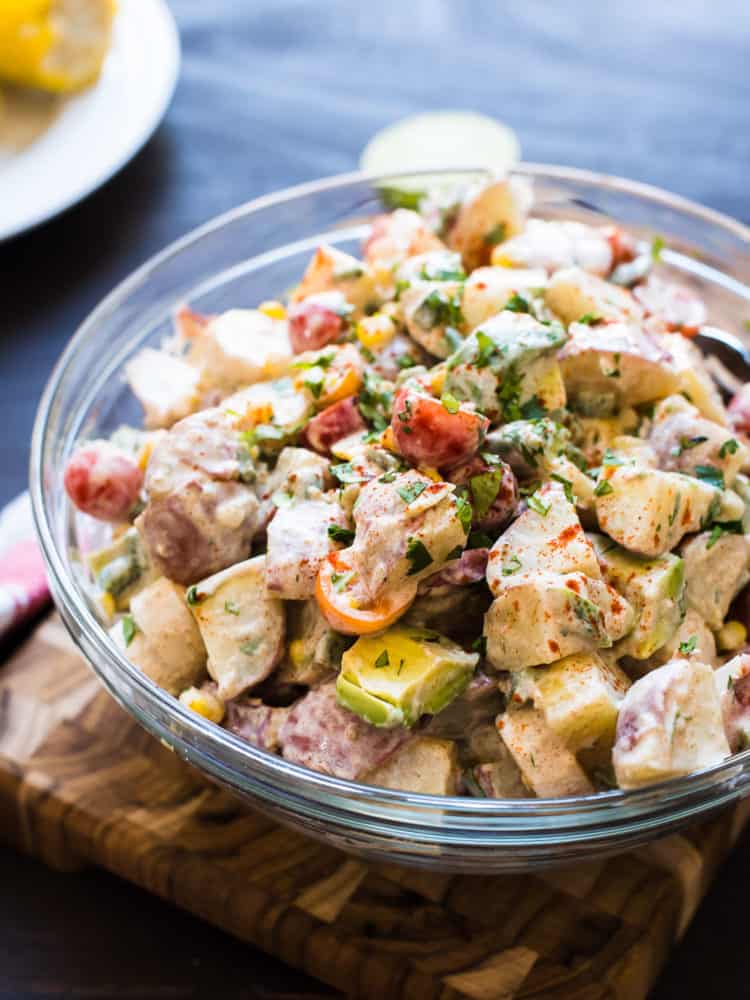 Southwestern Potato Salad
One of my favorite recipes for grilling season is this Southwestern Potato Salad, which comes from the cookbook, Friends at the Table: The Ultimate Supper Club Book, by Debi Shawcross. I love the buttermilk dressing, the musky flavor of cumin, and the fresh cuts of hearts of palm.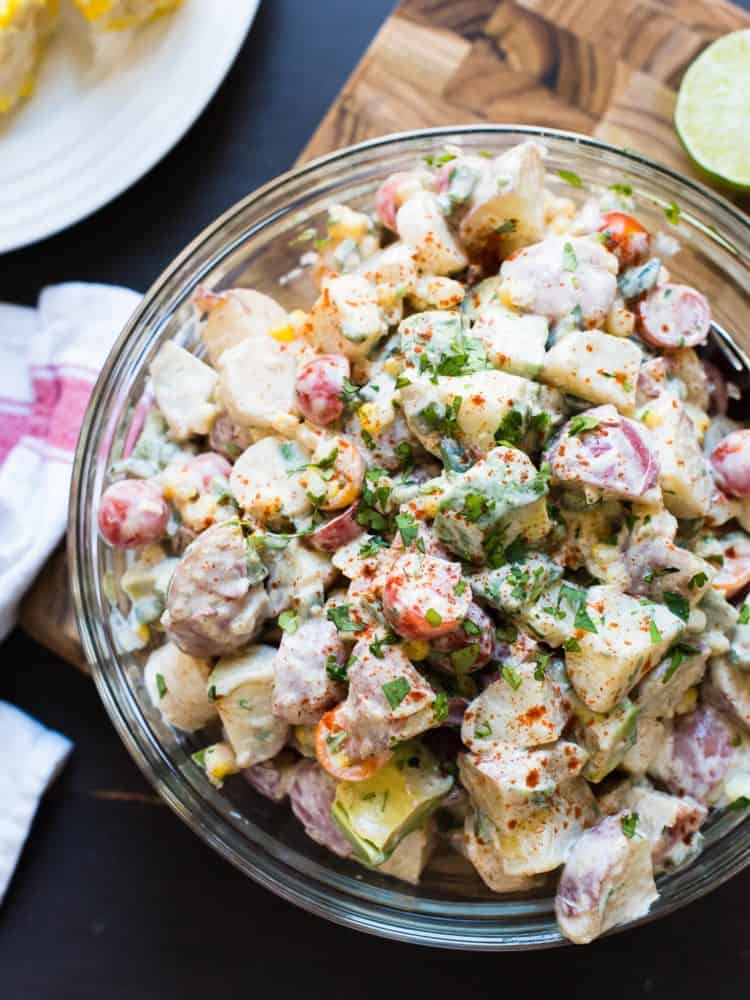 "What should we have with our ribs this weekend?," I asked my husband. Before he had a chance to reply, "potato salad?" quickly blurted out of my mouth.
The good news is, he agreed.
I love when we're on the same craving page.
"What happened to that potato salad you used to always make?" he asked.
My mind started racing…there was a potato salad that I used to always make? I started running through the list of possible recipes, but none sounded quite right. Was he delusional, I wondered?
I turned to this very blog, to see what a quick search into the archives would bring up, and sure enough, here it was, this Southwestern Potato Salad that used to be in rotation quite a lot back in the day.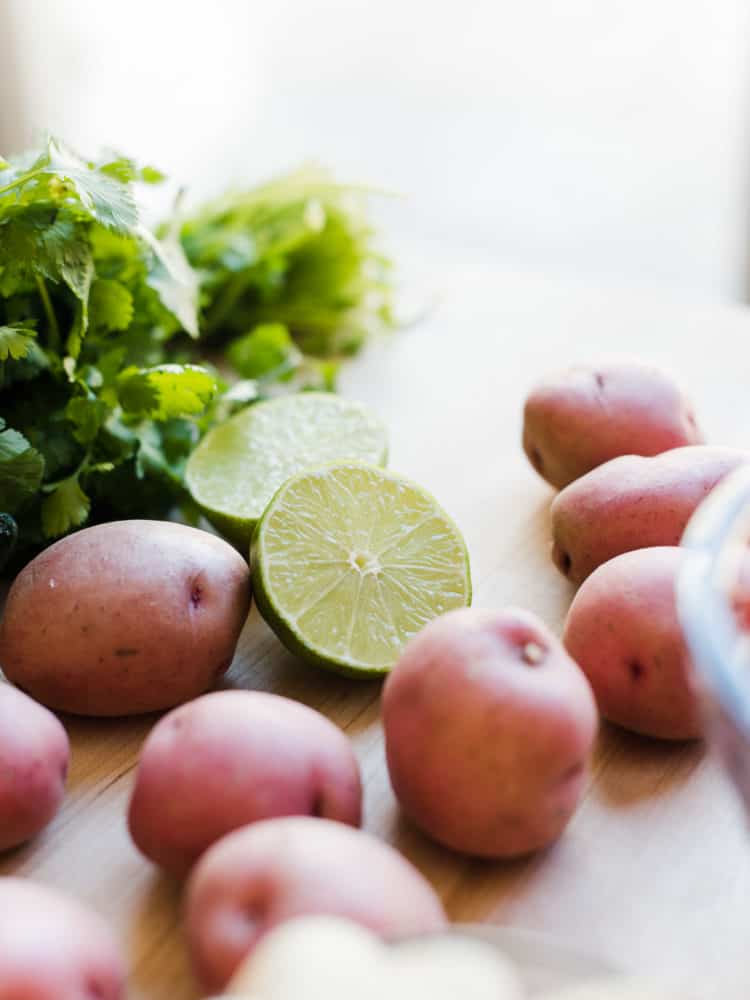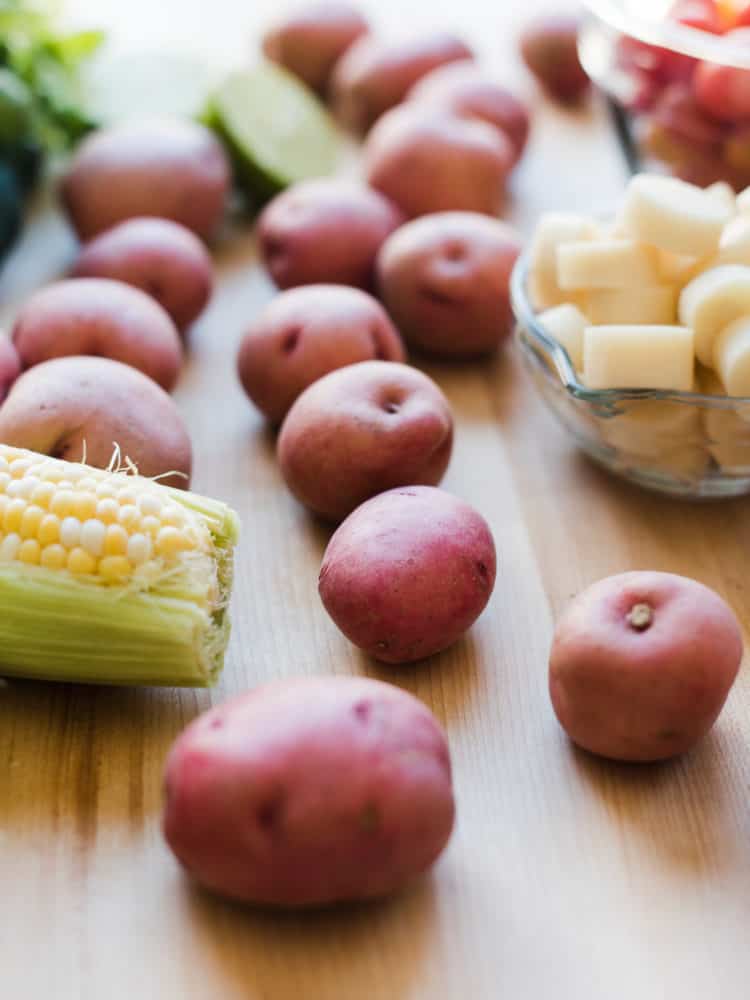 This twist on a classic potato salad came when I was cooking my way through my friend Debi Shawcross' cookbook, Friends at the Table: The Ultimate Supper Club Book, and when weekends meant entertaining at the grill instead of running kids to rehearsals and games.
Debi's cookbook was a go-to, and I still love referring to it when we have dinner parties. The recipes are real, authentic and classy…food you want to serve your friends. Perfect for the seasoned cook, or the newlywed couple just finding their footing when it comes to their first dinner parties, Friends at the Table is a welcome addition to any cookbook shelf.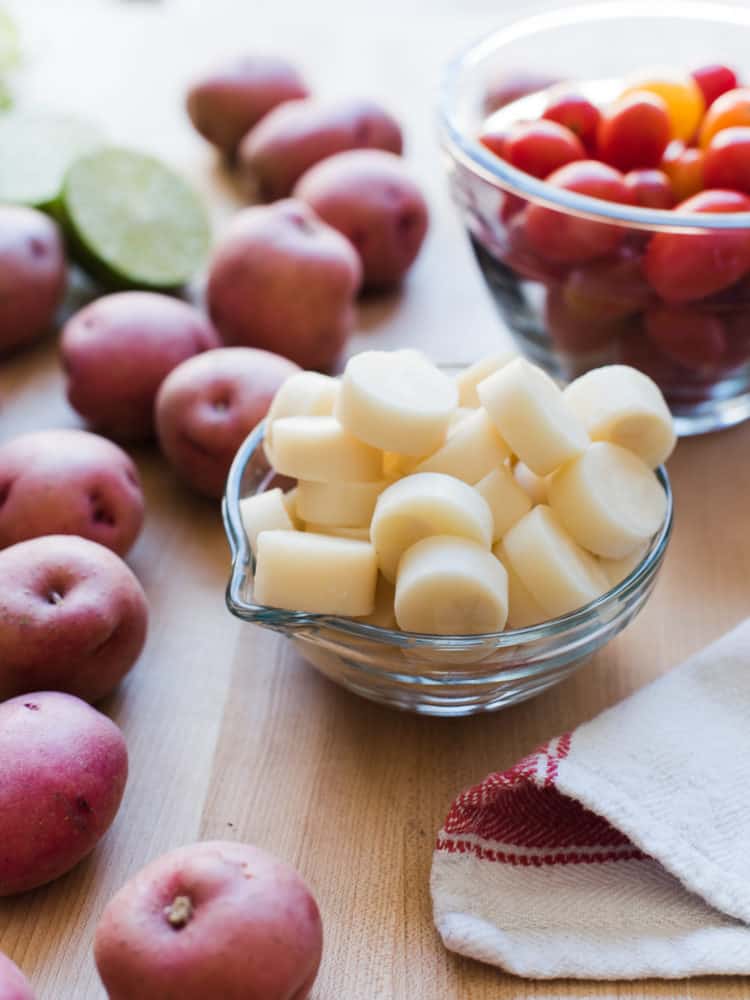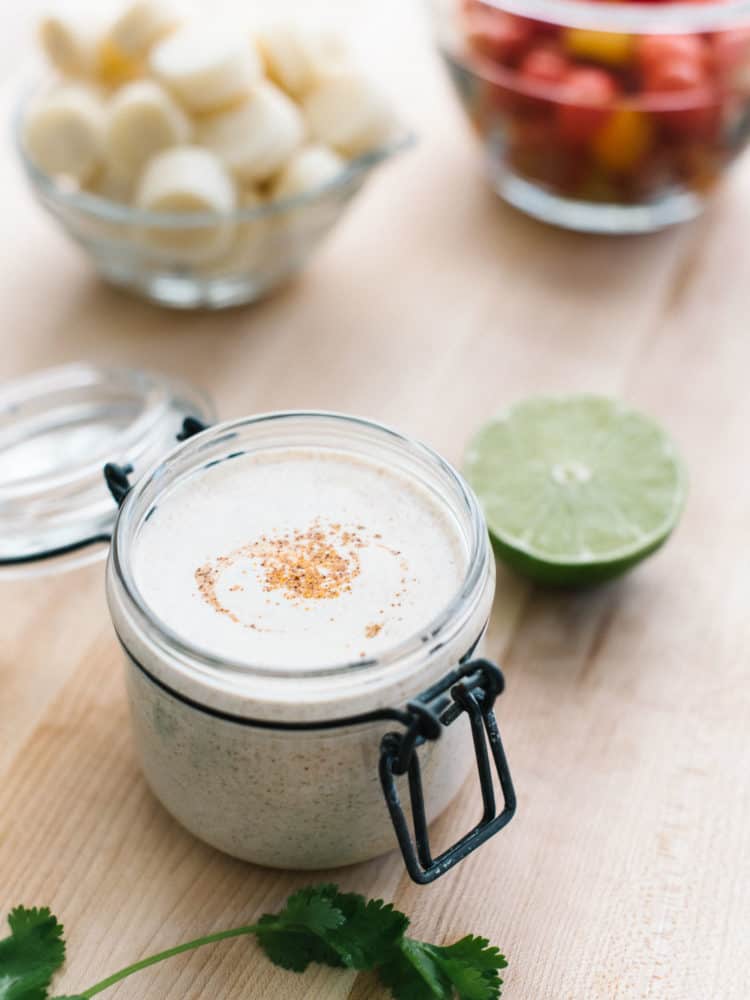 As I sliced fresh hearts of palm, roasted a poblano pepper over a flame, and whisked the buttermilk dressing with its spicy flavors, the potato salad came back to me like an old friend, a good, well-trusted friend that I should not have ignored for so long. Light and tangy, with just the perfect amount of heat, the southwestern flavors paired perfectly with the ribs, and quite frankly, goes with nearly everything off the grill.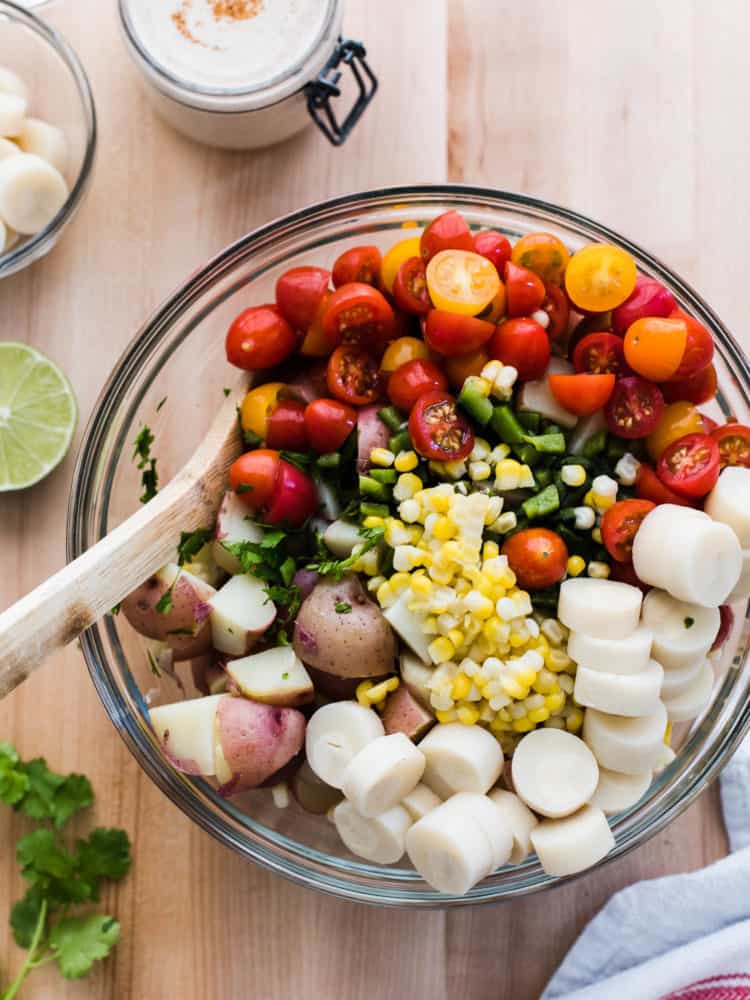 I made a solemn promise to not forget about this salad again…and to invite some friends over, just so I have an excuse to make it again.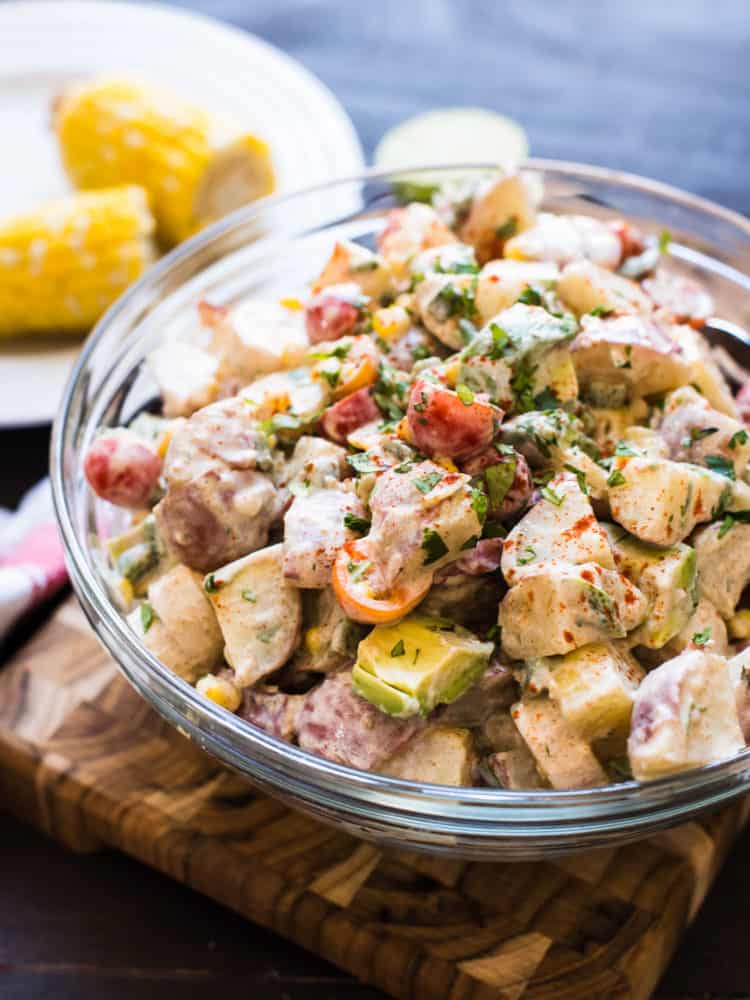 Note: This recipe first appeared June 2, 2011. The recipe has been updated from the archives with updated content and photographs, as well as improved kitchen notes and recipe annotation. I hope you enjoy this favorite from my kitchen.
Disclosure: There are affiliate links in this post.
Southwestern Potato Salad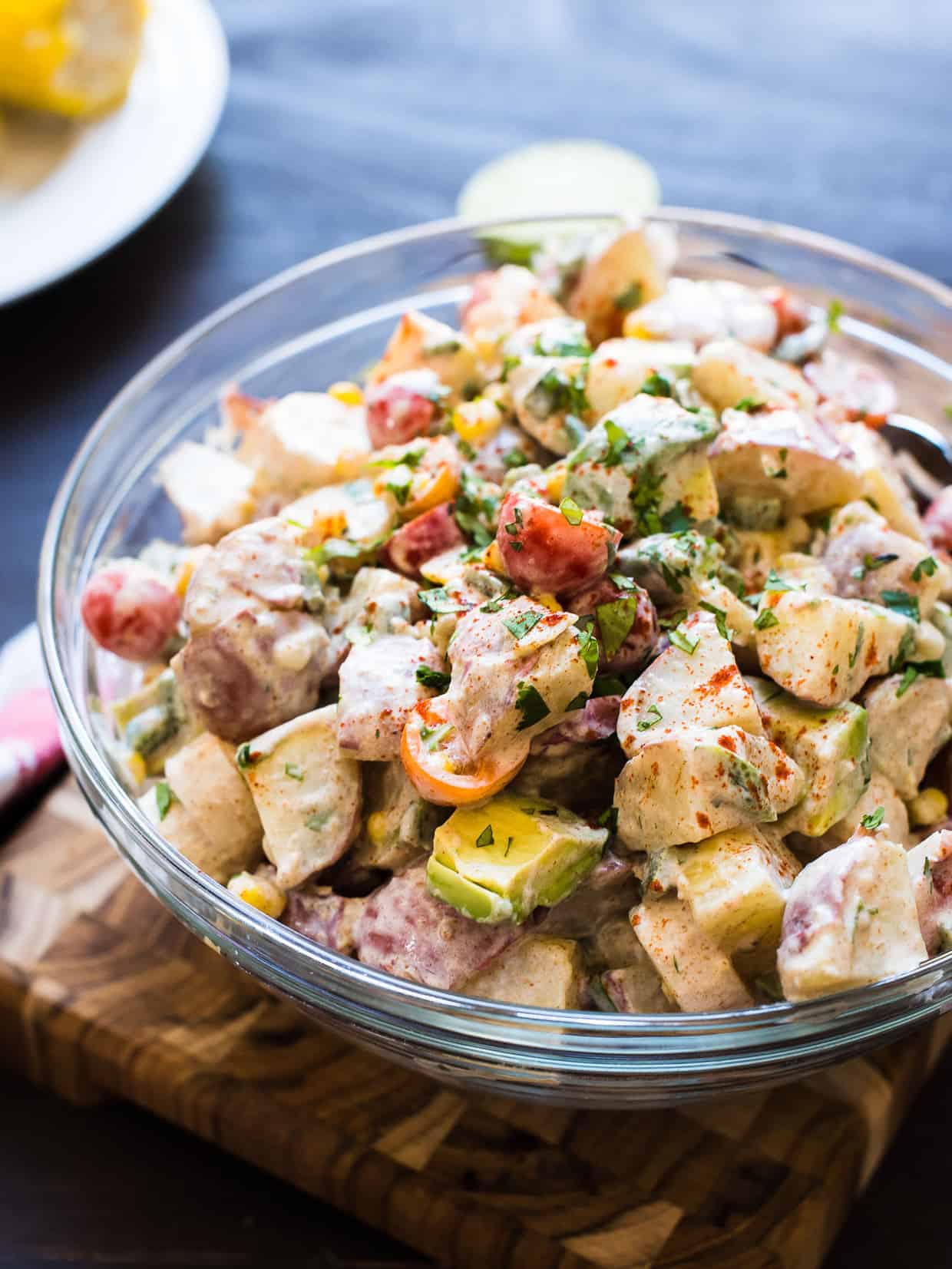 Print Recipe
Ingredients
For the dressing
1/2 cup buttermilk
1/4 cup mayonnaise
1 tablespoon fresh lime juice
1 1/2 tablespoons ground cumin
2 teaspoons ground coriander
1/4 teaspoon cayenne pepper
For the salad
2 pounds small red-skinned potatoes
Kernels from 1 ear cooked corn
1/2 cup chopped Vidalia onion
1 (14-ounce) can hearts of palm, drained, cut into 1/3-inch rounds
1 1/4 cups chopped grape tomatoes
1 poblano pepper, roasted, seeded, peeled and chopped
1/2 cup chopped fresh cilantro
salt
1 avocado, peeled and chopped
Instructions
Make the dressing
In a medium bowl whisk the buttermilk, mayonnaise, lime juice, cumin, coriander, and cayenne until well blended.
Make the salad
In a large pot of boiling salted water cook the potatoes until tender, about 20 minutes. Drain and cool. Cut the potatoes into 1/2-inch cubes. Place potatoes in a large bowl. Ad the corn, onion, hearts of palm, tomatoes, poblano pepper, and cilantro. Drizzle dressing over the potato mixture and toss to coat. Season generously with salt. Gently stir in avocado and serve.
Notes
Elements of this dish can be prepared in advance. Make the dressing up to one day prior. The vegetables can be combined the morning of the gathering, and dressed an hour before serving.