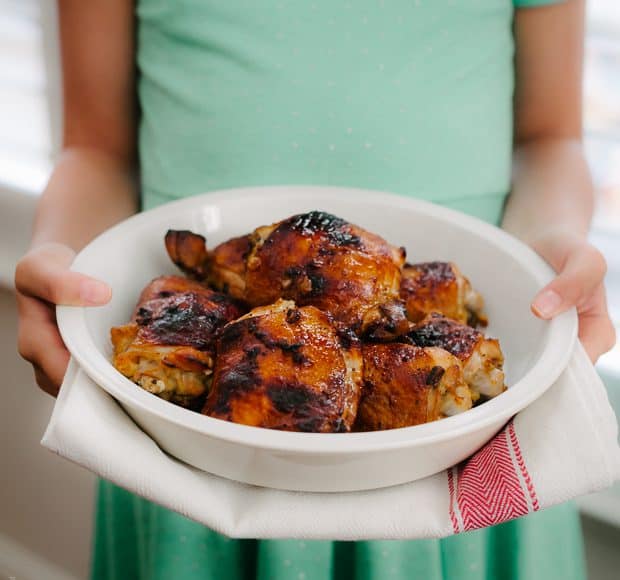 Simple Sundays | Honey Spice Marinated Grilled Chicken
Today is Father's Day. My children and I are celebrating someone very special – I recently told you just how very special. But this morning, as I sip my early morning coffee, and wait for the muffins in the oven to rise, I want to…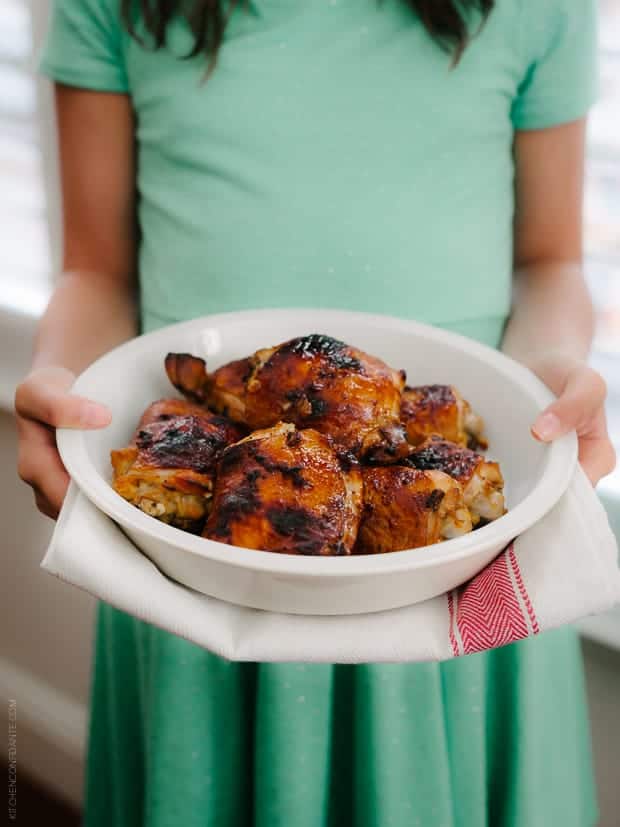 Simple Sundays | Honey Spice Marinated Grilled Chicken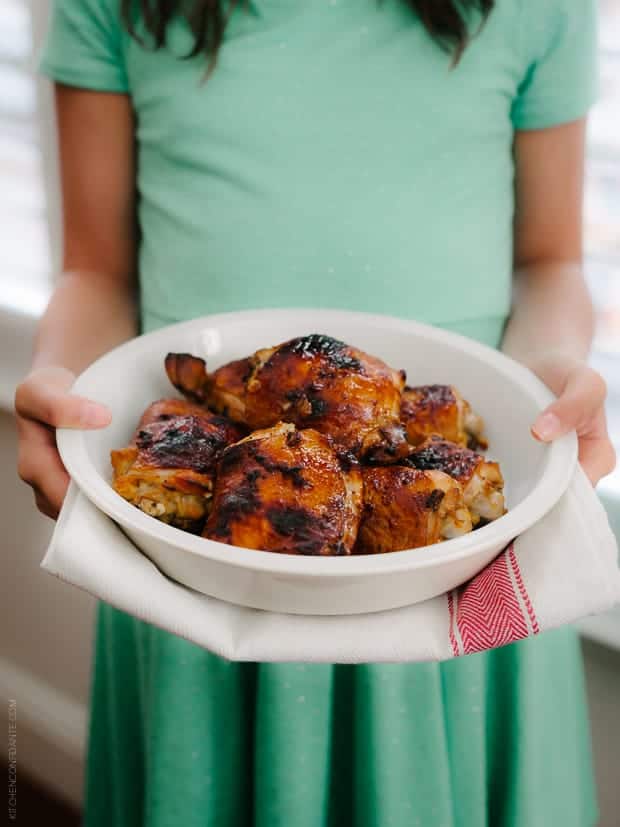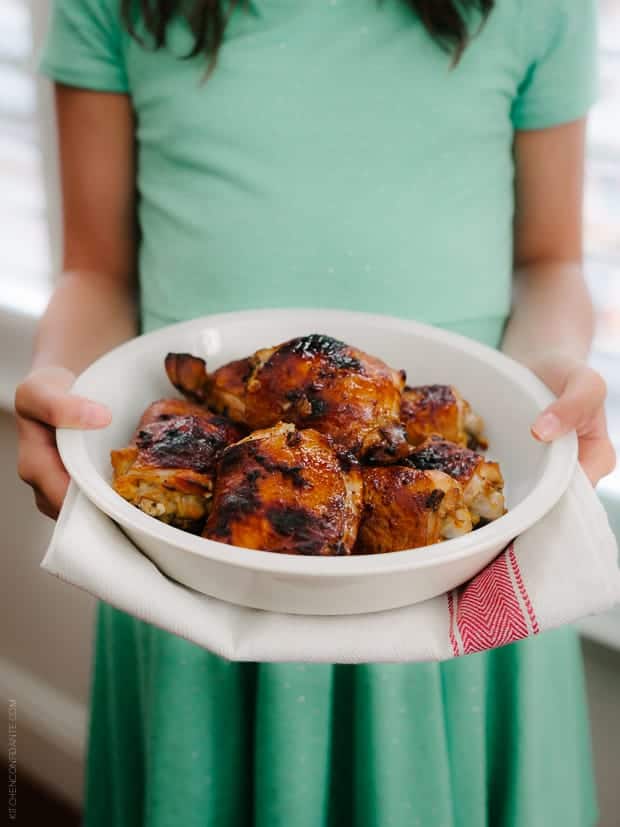 Today is Father's Day. My children and I are celebrating someone very special – I recently told you just how very special. But this morning, as I sip my early morning coffee, and wait for the muffins in the oven to rise, I want to tell you about another special man.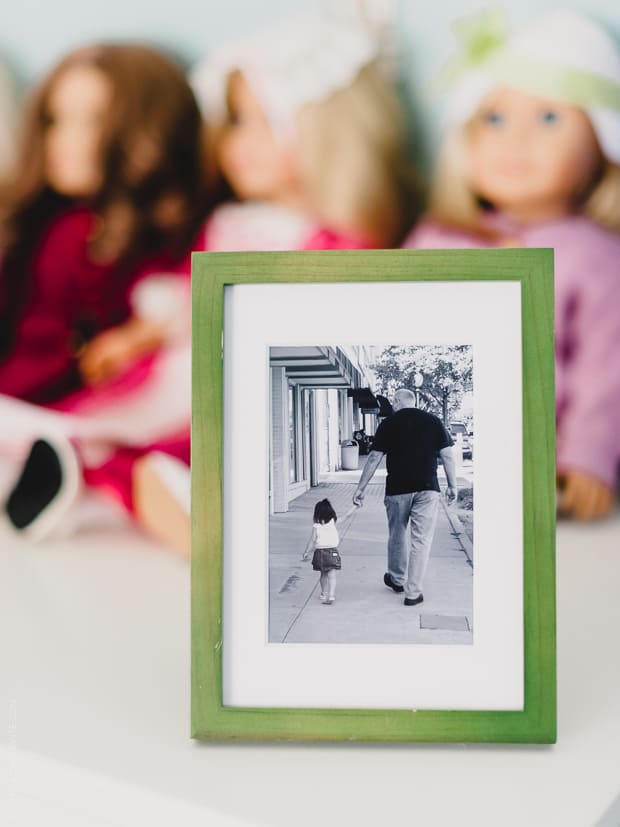 My children call him Papa, and this is our first Father's Day without him. My father-in law is in our hearts today…and every day. He is in our kitchen and at the kitchen table, he's in the loaf of banana bread that bakes in the oven, the giblet gravy at Thanksgiving, and side by side at the grill with my husband in the summer. He is in the photographs around the house, and in his handwritten recipe cards in my battered binder. His recipes live on day after day, and of them all, perhaps my children's most favorite is Papa's Chicken.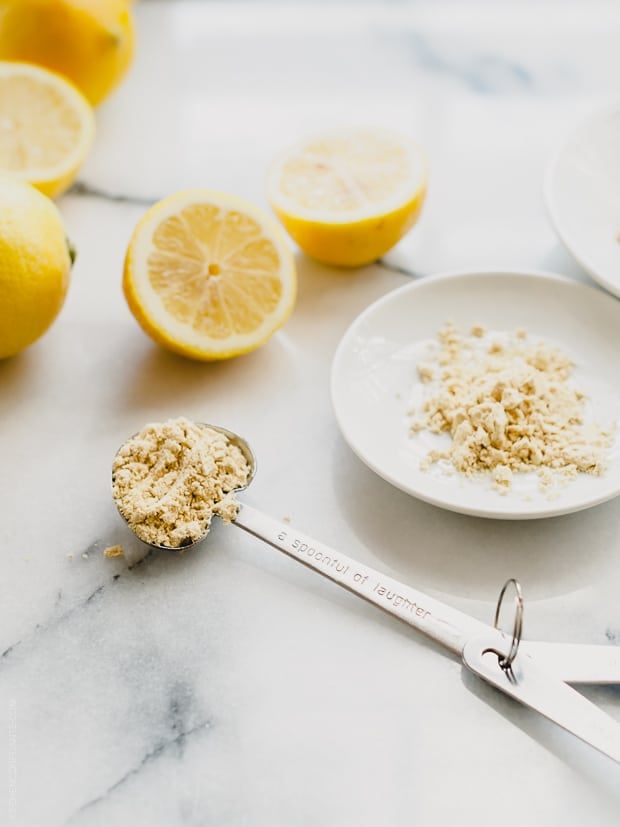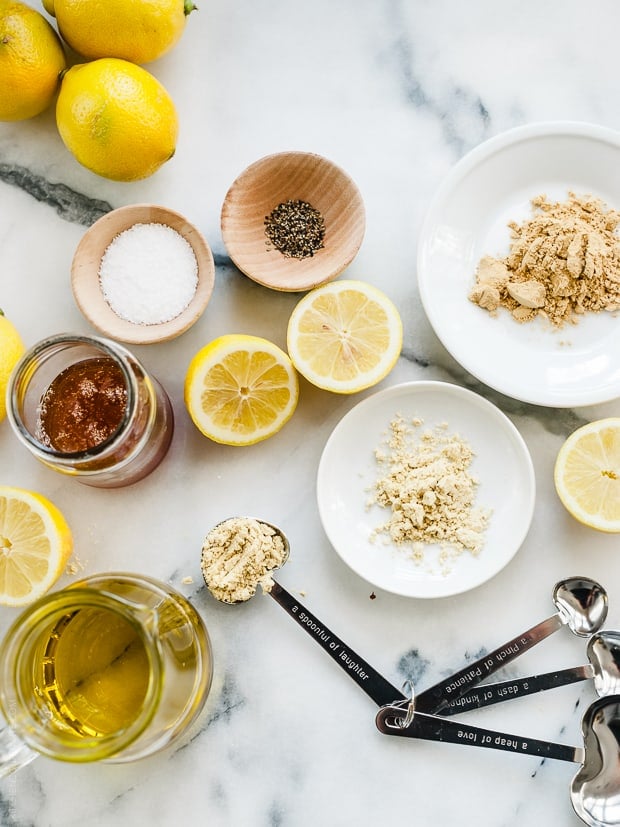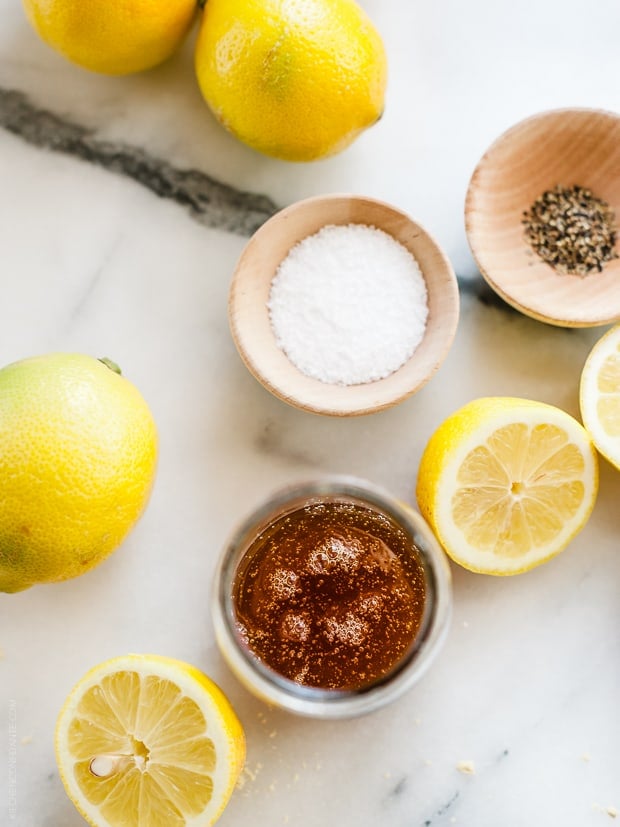 I've shared Papa's Chicken once before, and it immediately came to mind when I was asked by McCormick to tell my American Homemade Story and the power of homemade cooking. Papa's Honey Spice Marinated Grilled Chicken is the dish that reminds my children most of their grandfather, and it reminds me most of my early years with my husband, when we were living in our first apartment in California together, savoring the grilling life with our very first deck grill, cooking from his handwritten index cards. It's the dish that brings instant smiles to everyone's face at dinnertime.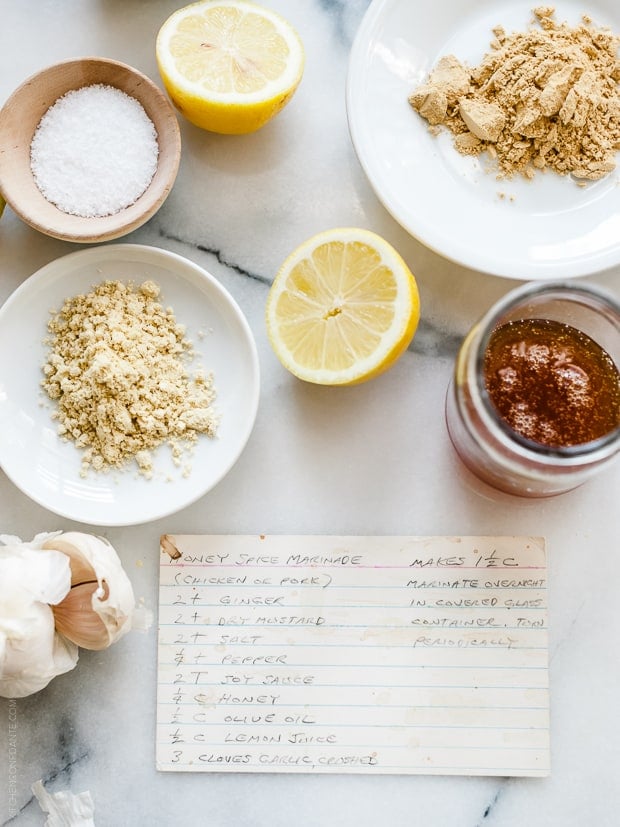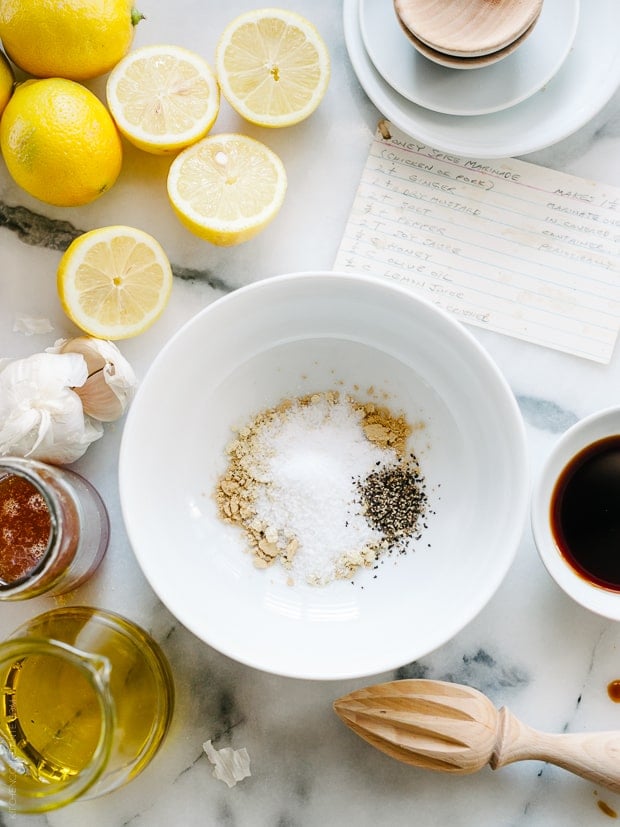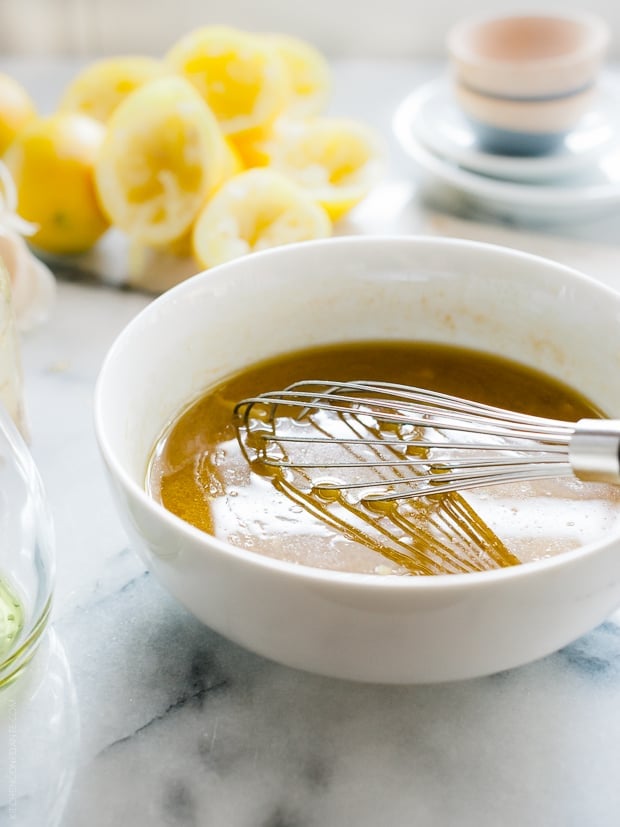 It's those homespun recipes that matter most in our personal family histories, and this is the one I knew I had to share again with you. Many years and many houses, and yes, even many grills later, we still make what we now call Papa's Chicken – chicken lovingly marinated in a blend of honey, lemon, mustard, ginger, and soy sauce, and grilled until it is glossy and the sear marks imprint itself on the succulent flavors within.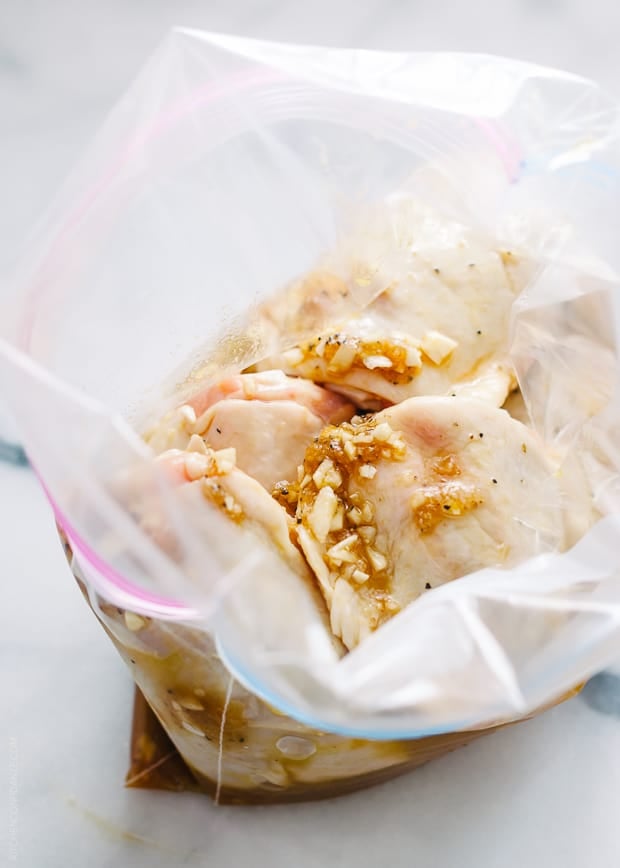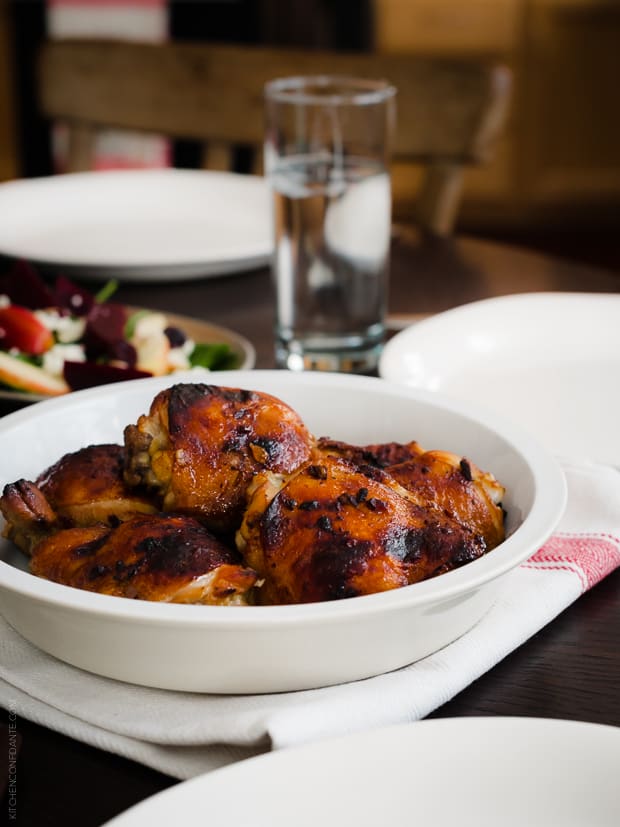 Tell me, what's your American Homemade Story? What draws you into the kitchen, what brings a smile to your family's face? We all have one. I'd love to know.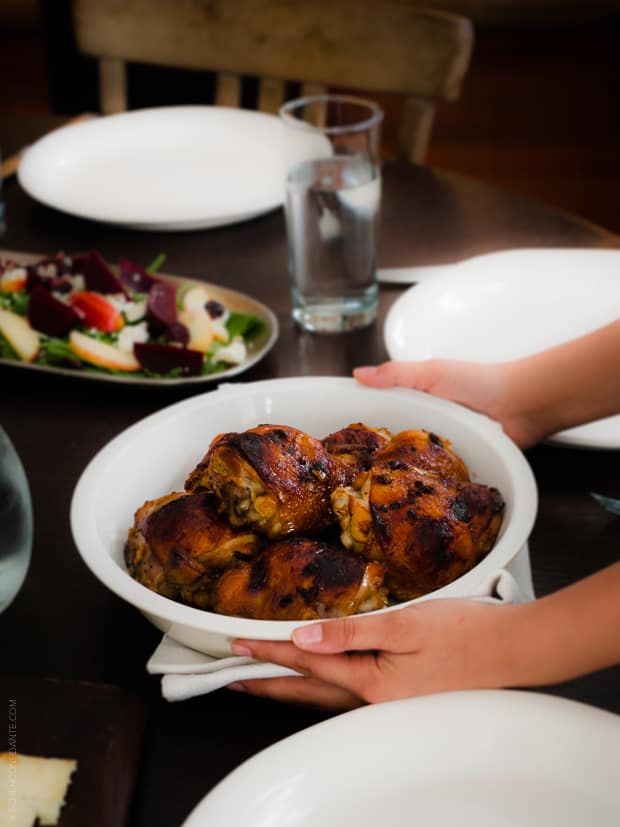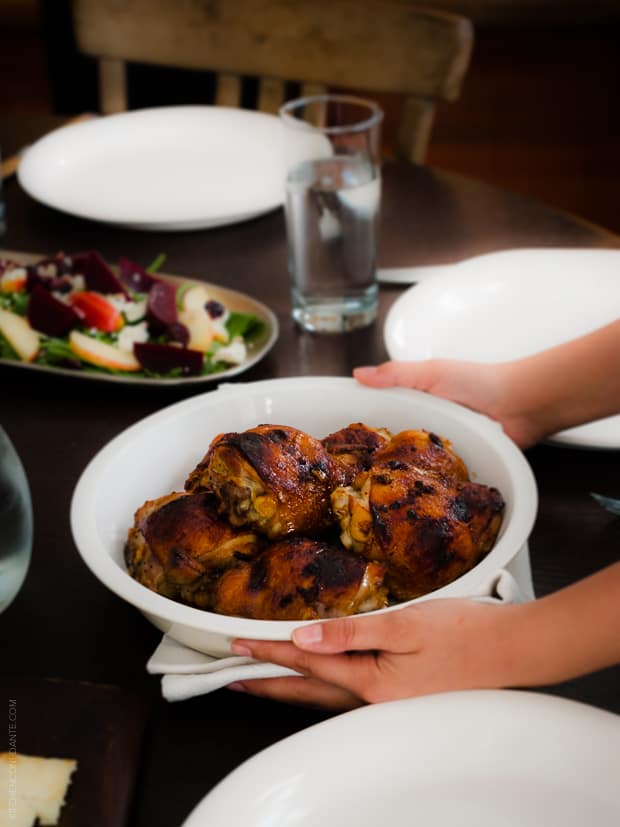 Disclosure: This post is brought to you by McCormick in partnership with Kitchen Play as a part of their American Homemade Program. I was asked to share one of my family's favorite recipes and what homemade means to us. Sponsored posts such as these help support the work behind the scenes on Kitchen Confidante. Thank you so much for your visits and making my blog part of your day. As always, all opinions are my own.
Honey Spice Marinated Grilled Chicken
Wonderful with chicken, this marinade also works with pork. For best results, marinate overnight.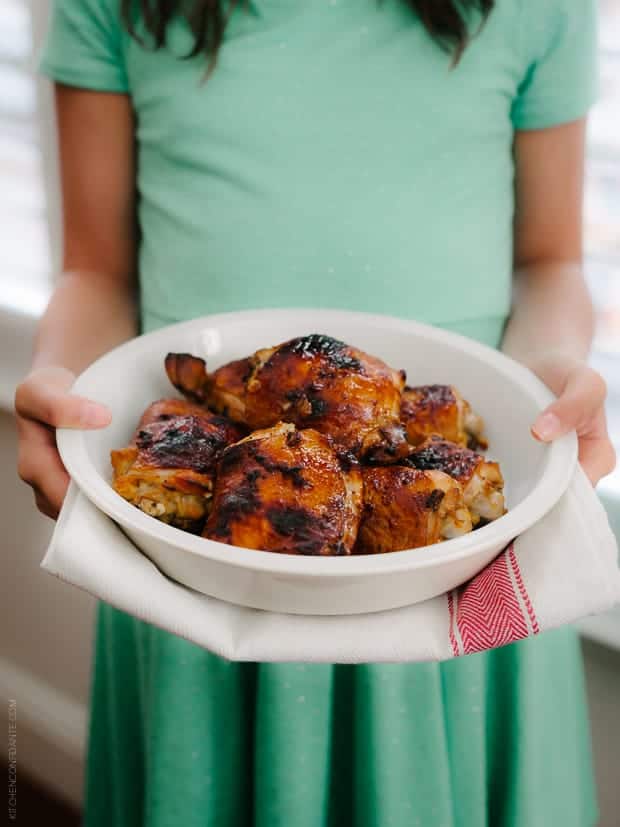 Print Recipe
Ingredients
2 teaspoons McCormick's ground ginger
2 teaspoons McCormick's dry mustard
2 teaspoons McCormick's salt
1/4 teaspoon McCormick's ground pepper
2 tablespoons soy sauce
1/4 cup honey
1/4 cup olive oil
1/2 cup lemon juice
3 cloves garlic, crushed
2 lbs chicken thighs
Instructions
Combine ingredients and whisk well. Marinate chicken in a zip lock bag, glass dish, or non-reactive bowl for at least 6 hours, ideally overnight. Rotate halfway through marinating.
Preheat grill to medium high heat. Grill the chicken, turning periodically, until cooked through, about 30-45 minutes, or until the chicken reaches an internal temperature of 165°F.