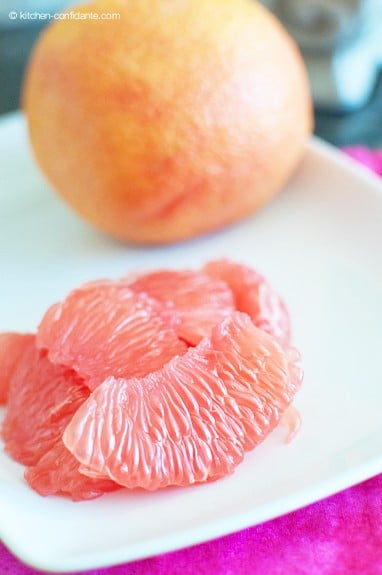 How to Peel a Grapefruit
Need to completely peel a grapefruit? I made a tutorial so that you can easily do it without any special tools. Video included if you're a visual learner!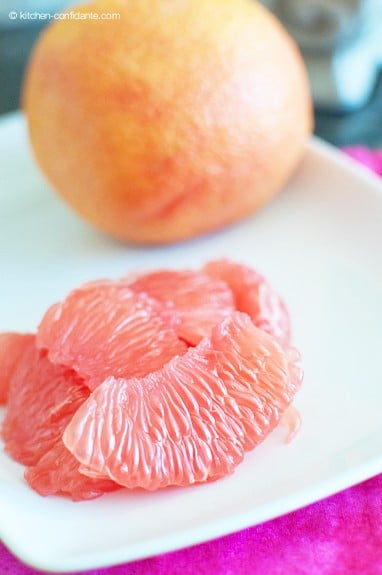 How to Peel a Grapefruit
Watch the video below to learn how to peel a grapefruit with your hands in this quick and easy tutorial! No special tools are needed using this method. This quick tip is easier and produces less waste than using a special serrated grapefruit spoon.
The Wrong Way to Peel a Grapefruit
When I was a little girl, I begged my mom to buy those nifty serrated spoons so I could copy grapefruit eaters on television and peel a grapefruit just like them. Cut the grapefruit in half, stick your spoon in, and enjoy, right?
I was dismally disappointed when she bought a set of serrated spoons and I got to try it out for myself. Then I found that there was an enormous amount of waste and that I couldn't release the grapefruit from its peel very cleanly. So I never used the serrated spoon again.
My Favorite Way to Peel a Grapefruit
I know there are many nifty ways to peel and segment a grapefruit. Sometimes I do use a knife to segment the citrus, gliding my knife between the segment and the peel to release clean cuts of grapefruit. However, my favorite way actually relies more on my own hands. My mother taught me this method, and I assumed everyone knew about it.
I realized that my method of segmenting grapefruit was different when I was pregnant with my daughter. Talk about pregnancy cravings! While I was carrying her, I could not get enough of grapefruit! I had at least one a day. You could probably bet that I was in my old office lunchroom daily, peeling a grapefruit by hand. My coworkers were intrigued by my technique, and even my husband confessed that he had never seen anyone segment a grapefruit my way before. But all agreed that it definitely yields less waste.
So, I'm curious – how do you segment a grapefruit? This is how I peel a grapefruit:
I realized that the best way to show you how to peel a grapefruit is with a video, so I put together a short clip so you can see my method in action!
Did you find this tip helpful? You might also enjoy these other produce-related quick tips:
Cut a Squash Easily
How to Pick a Perfect Cantaloupe
Peel and Store Fresh Ginger
How to Pick Spicy Jalapeños