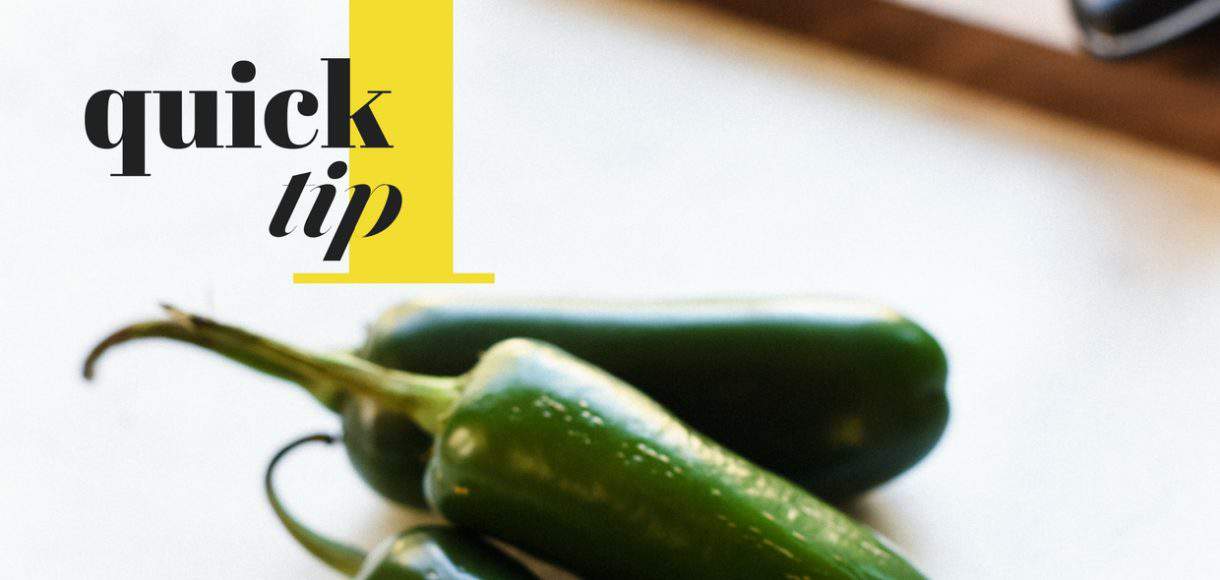 How to Pick Spicy Jalapeños | One Quick Tip
Ever struggle to pick spicy jalapeños? Learn how to pick spicy jalapeños with One Quick Tip! Jalapeños are a staple in my kitchen, its herbaceous kick adding life to so many dishes. But if you're like me, perhaps you get frustrated with its inconsistency. Some…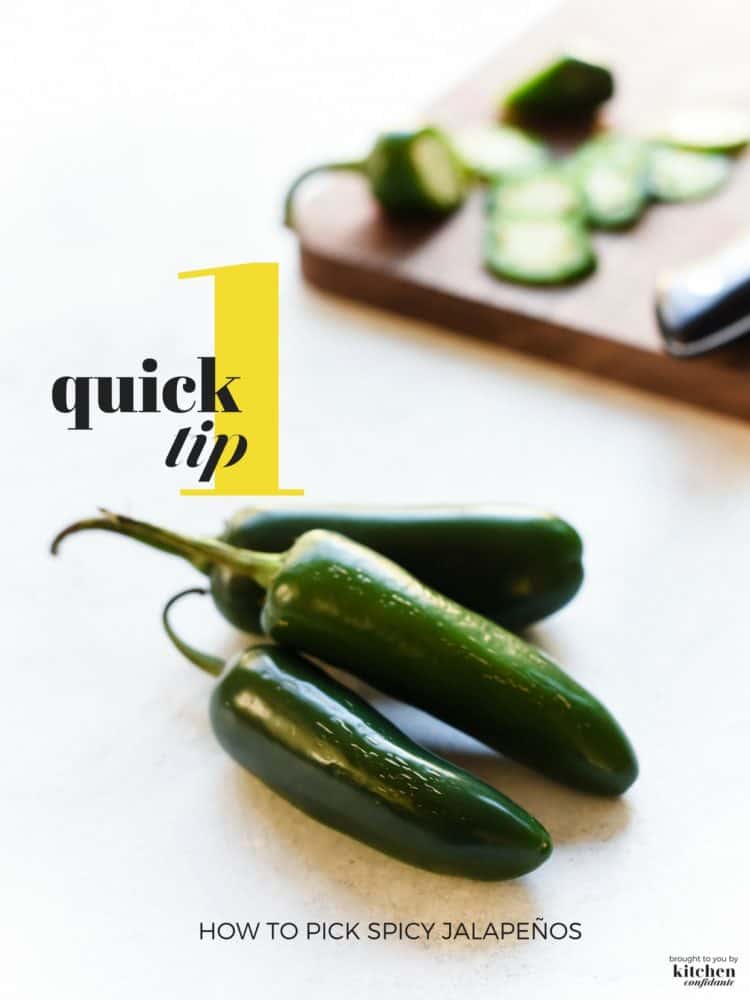 How to Pick Spicy Jalapeños | One Quick Tip
Ever struggle to pick spicy jalapeños? Learn how to pick spicy jalapeños with One Quick Tip!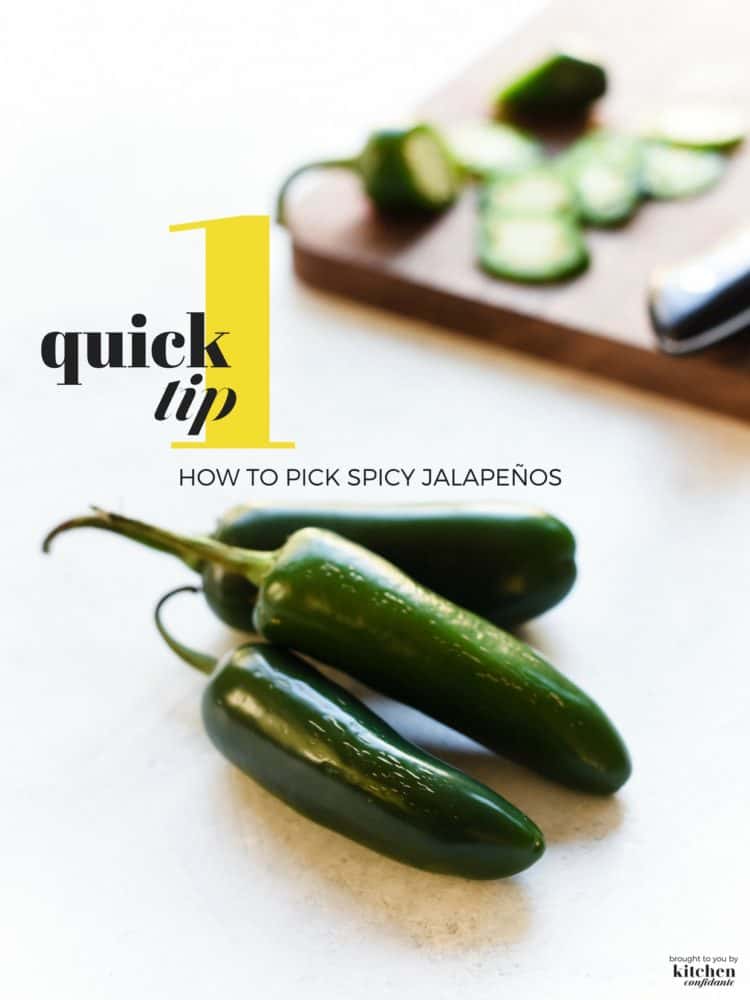 Jalapeños are a staple in my kitchen, its herbaceous kick adding life to so many dishes. But if you're like me, perhaps you get frustrated with its inconsistency. Some jalapeño peppers are hot and spicy, while some are as watery as celery.
So how do you go about picking a spicy jalapeño, without playing Russian roulette?
There is a way!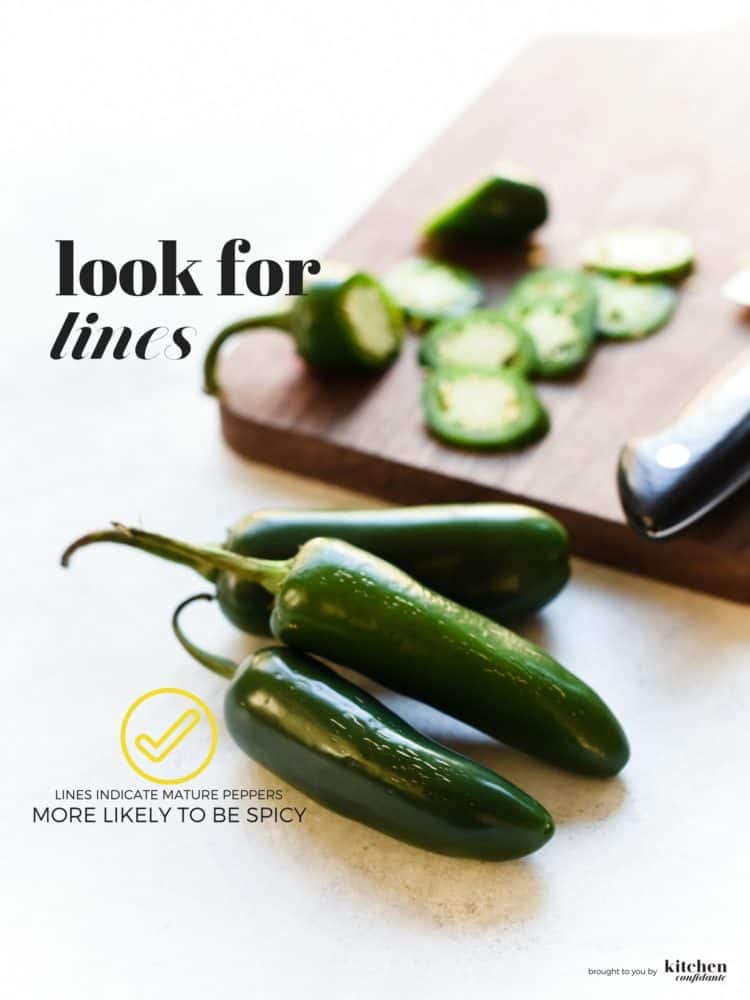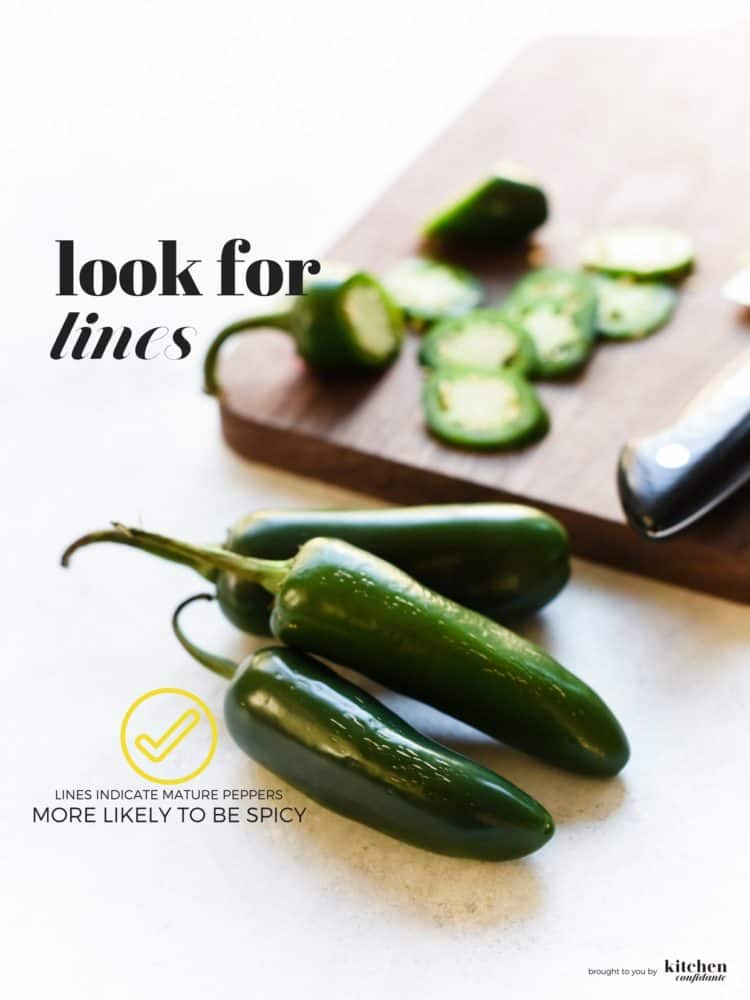 Look for the lines.
Have you ever noticed that some jalapeños have lines that run down the length of the pepper, while others are smooth and plump? Well, just like people, peppers wrinkle as they age, and as they do, they are more likely to be spicy.
So if heat is what you're after, choose peppers with fine lines, and perhaps slacker skin for more kick. Likewise, look for younger, smooth skinned jalapeños for a tamer bite.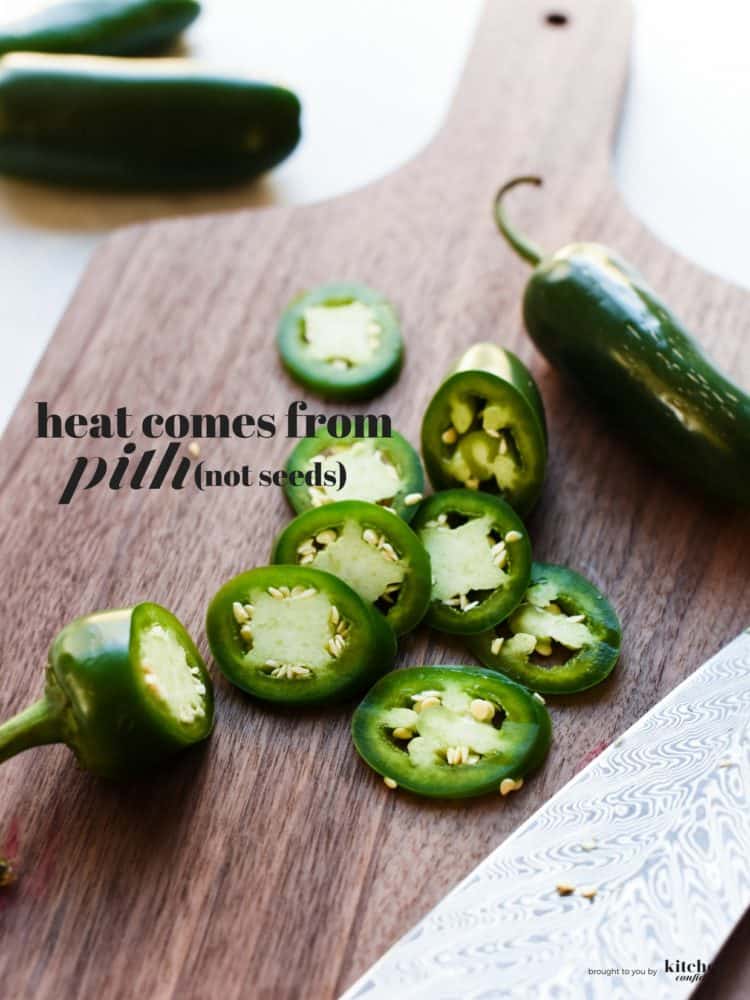 And of course, you can always control the heat by choosing to add (or omit) the white pith within the peppers. The pith (and not the seeds) is the source of the spice.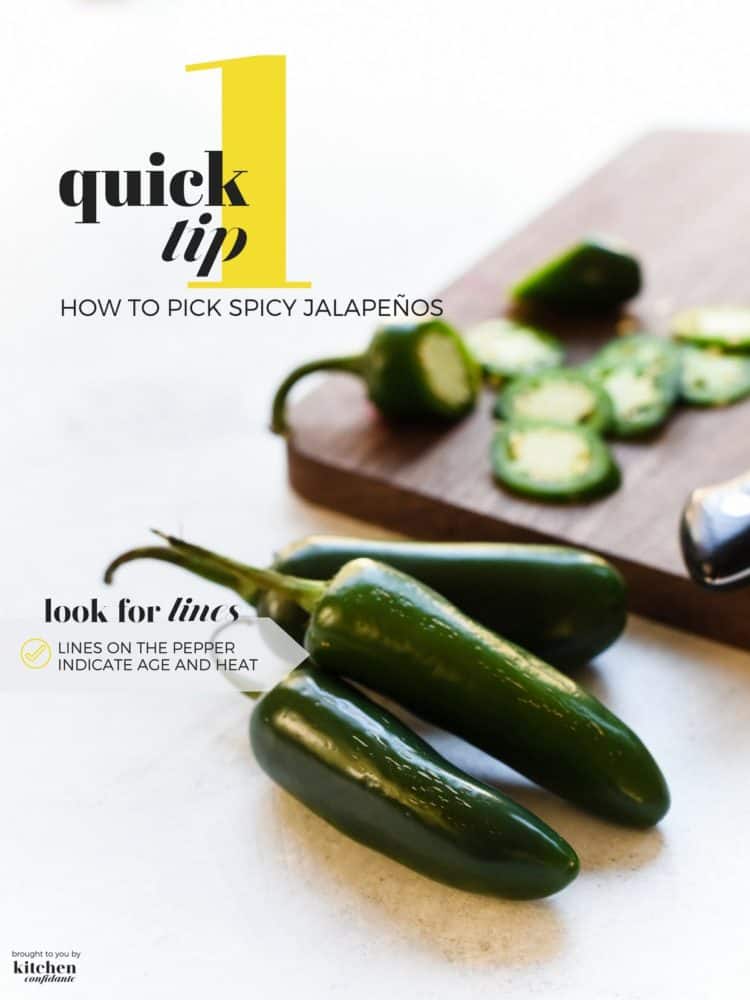 So when in doubt, look for those fine growth lines, or stretch marks. Proof once again, that sometimes things do get better with age!
I hope this helps you as you shop for jalapeño peppers! Do you have another way to pick spicier peppers? Let me know in the comments below.
Ready to try it? Recipes using jalapeños:
Red Cabbage & Jalapeño Slaw
Fig, Jalapeño Jam and Blue Cheese Pizza
Roasted Tomatillo Chicken Soup
Jalapeño, Corn and Cheddar Arancini
Fish Tacos with Avocado-Cilantro Sauce
Cilantro-Sriracha Turkey Burgers
Learn more One Quick Tips here.