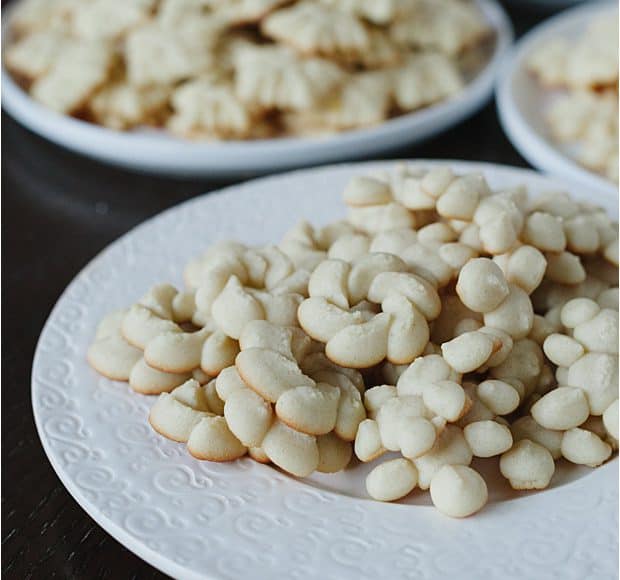 Lemon Spritz Cookies + A Holiday Baking Party
This holiday baking party is brought to you from our friends at Bed Bath & Beyond. We're in the homestretch, my friends. Christmas is peeking its head around the corner, along with all its beautiful lights, joyous carols and toasts among friends. By now, most…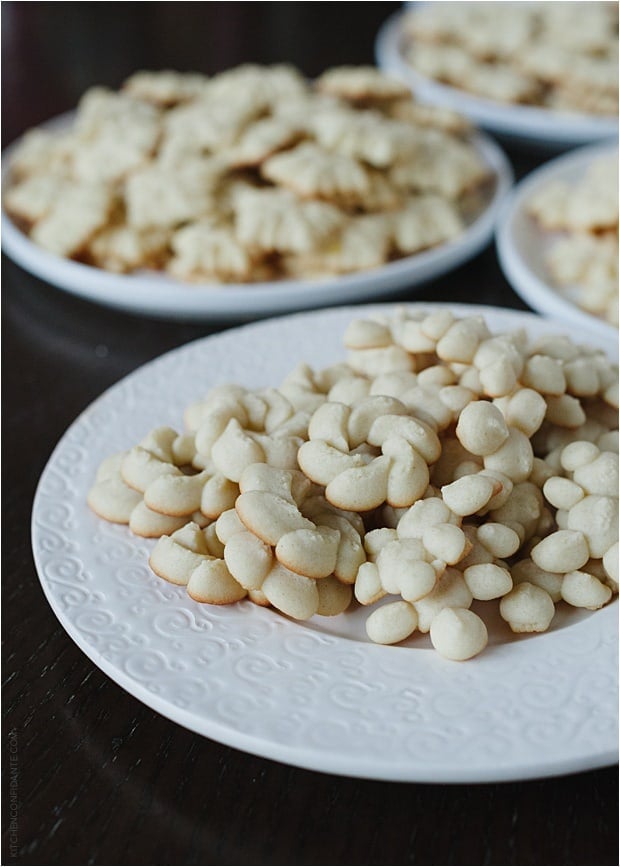 Lemon Spritz Cookies + A Holiday Baking Party
This holiday baking party is brought to you from our friends at Bed Bath & Beyond.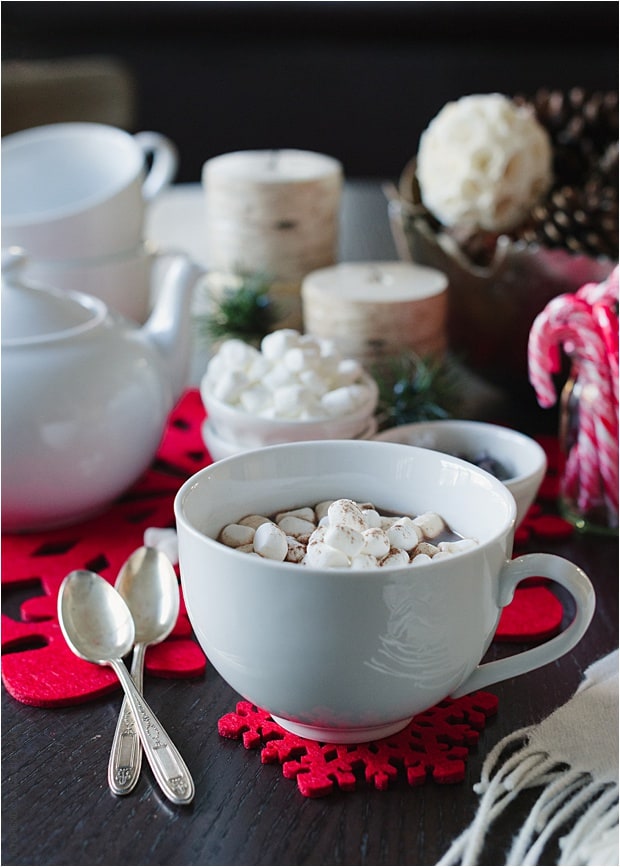 We're in the homestretch, my friends. Christmas is peeking its head around the corner, along with all its beautiful lights, joyous carols and toasts among friends. By now, most of us have crossed names off shopping lists, and are buried in wrapping paper and ribbon. But perhaps this is the best part of the season, because finally, we are ready to gather with family and friends.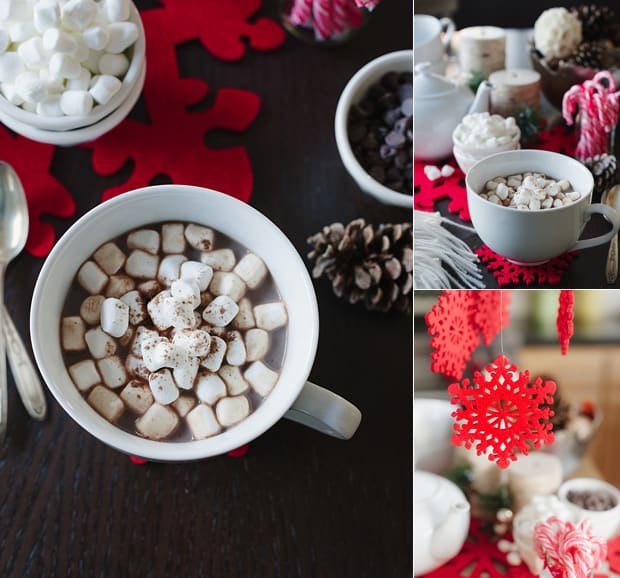 There will be dinners and lunches, brunches and potlucks. There will be company parties and classroom fun. And of course, there will be cookie exchanges, too. This year, thanks to my friends at Bed Bath & Beyond, I hosted a holiday baking party…because what's better than eating cookies?
Yes, you guessed it, making them!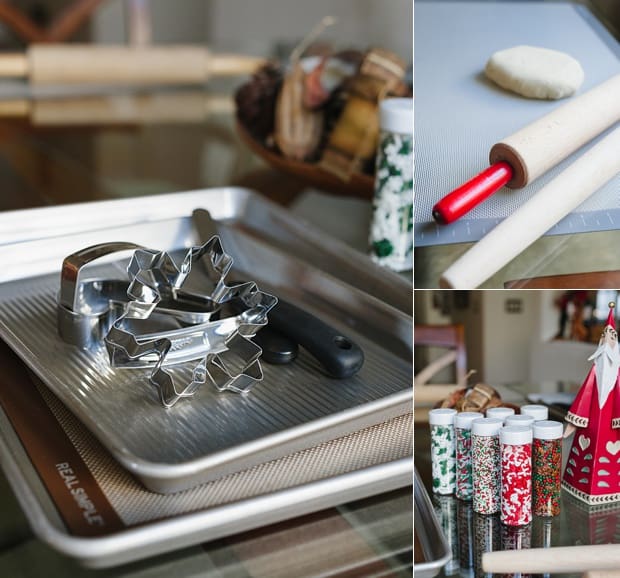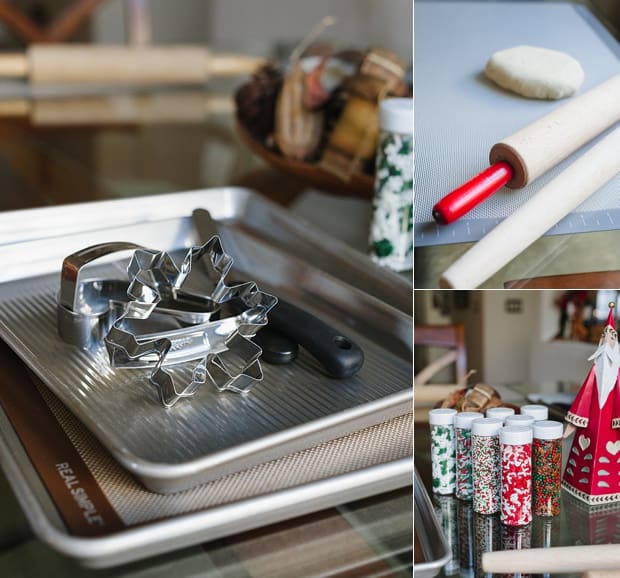 This Holiday Baking Party was for the VIPs of Christmas — the little ones. With the house full of children, we planned an afternoon where one and all could have a hands on experience with sticky cookie dough, lots of frosting, and sprinkles. With plenty of baking sheets and working surfaces, we were prepared to be covered in dough!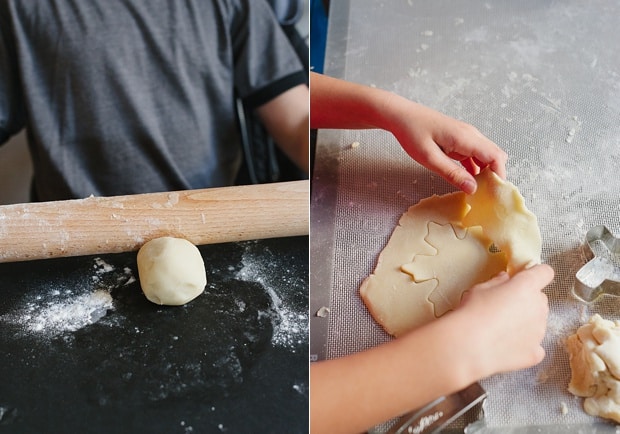 As much fun as rolling and cutting dough can be, perhaps the winner of the cookie day were the spritz cookies. With the press of button, we were cookie machines!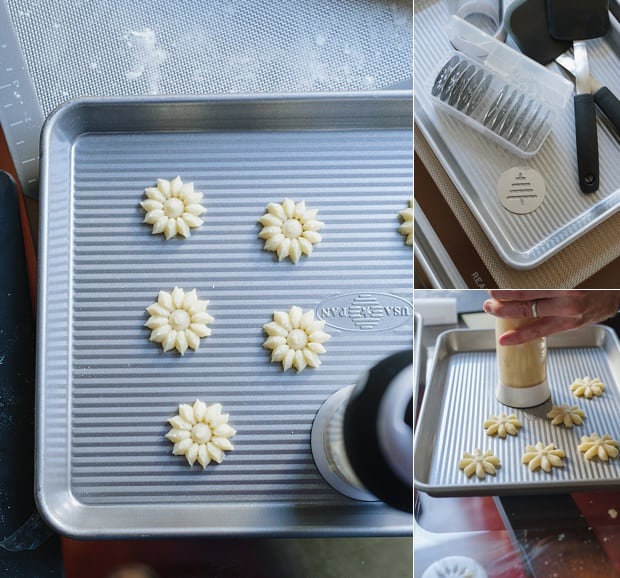 And once the cookies were in the oven, our hardworking guests earned a well deserved break. I loved finding everything we needed for the perfect movie break! Soon the scent of buttery popcorn mingled with the cookies baking in the oven, and everyone settled down to watch the Elf on the Shelf with their buckets of salty popcorn.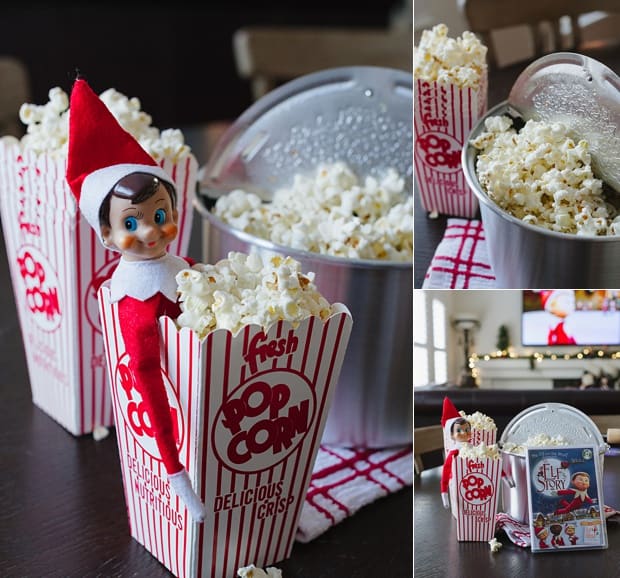 A hot cocoa station served up humongous mugs of caramel hot chocolate, leaving plenty of room for loads of marshmallows and the toppings they wished.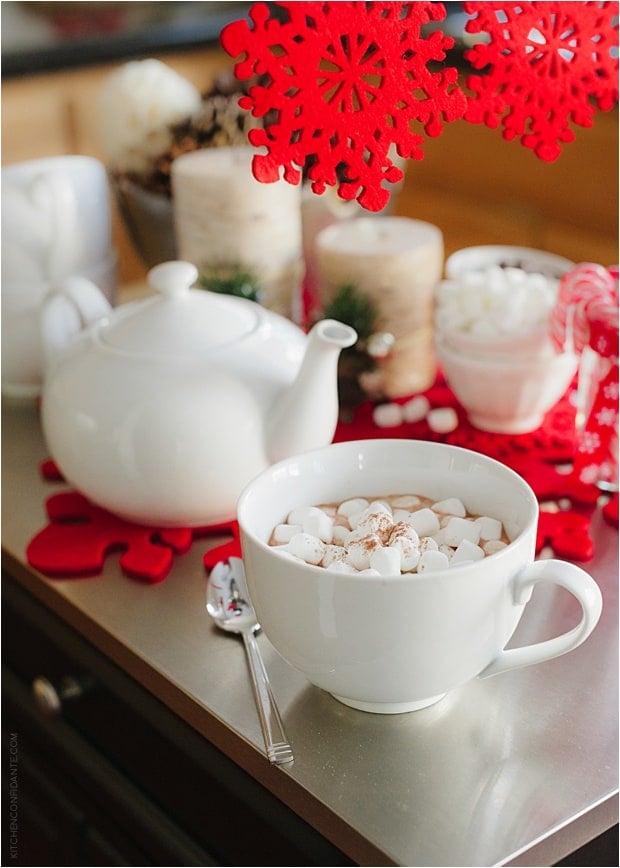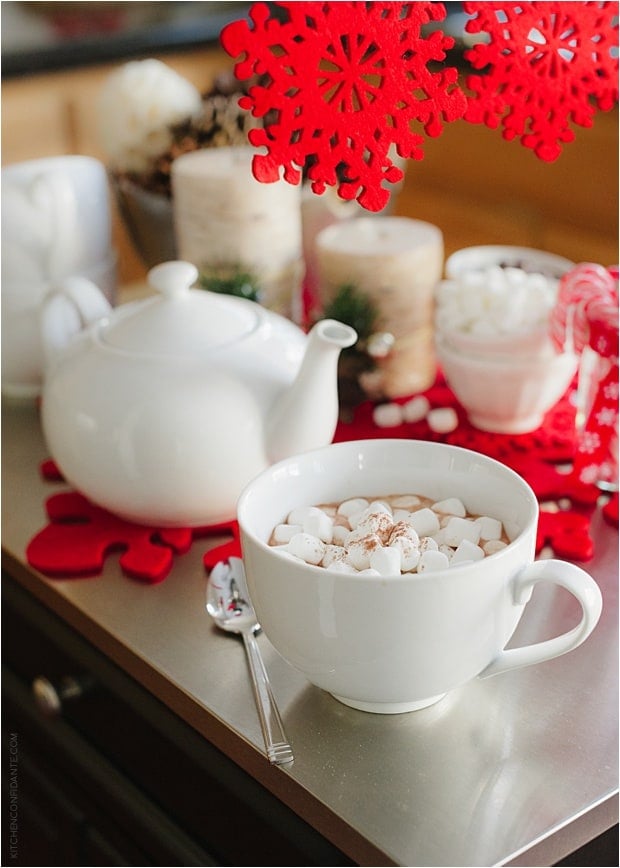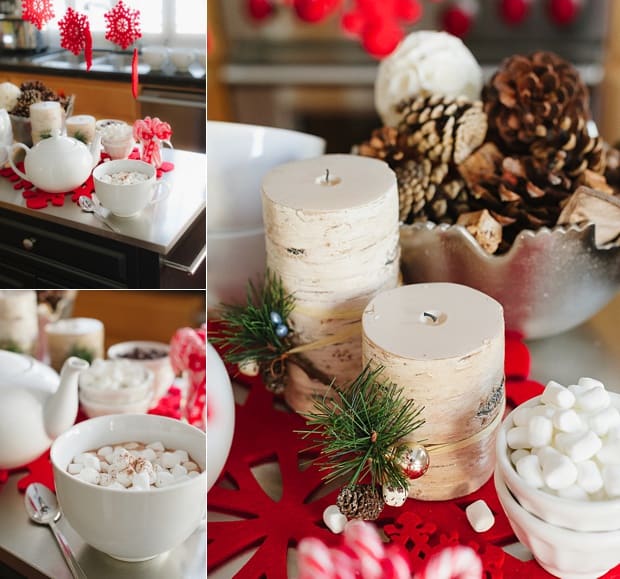 And when tummies were full of cocoa, each guest assembled boxes of assorted cookies and treats to bring home to their families.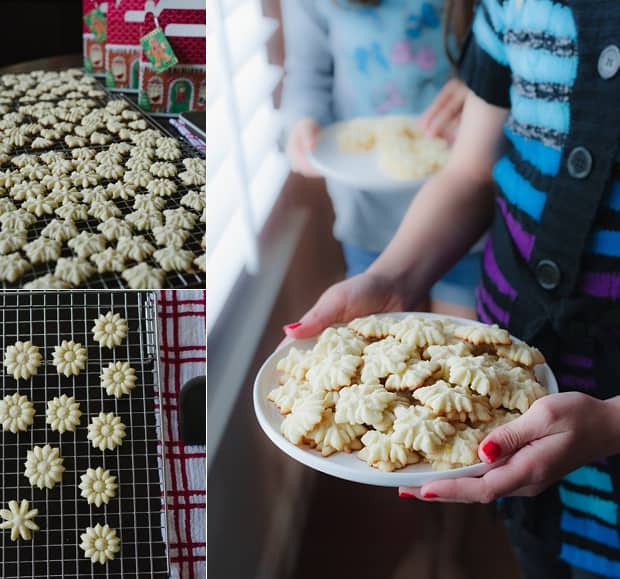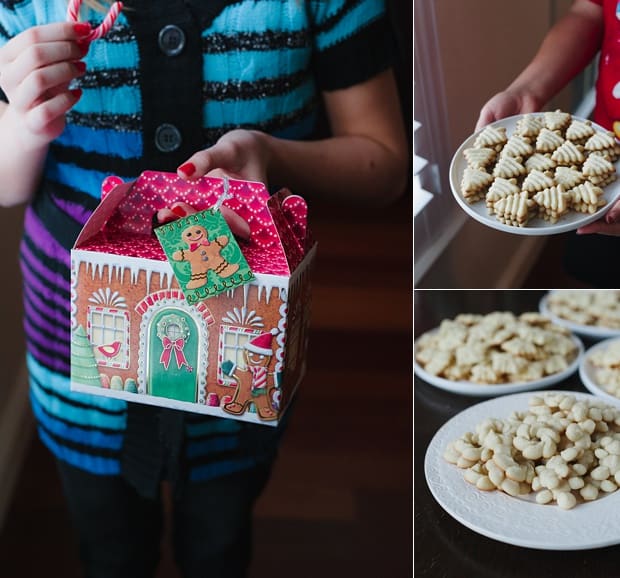 I couldn't think of a better way to celebrate the sweet side of Christmas! One of my favorite cookie doughs of the day were these Lemon Spritz Cookies, light and creamy with a mixture of butter and cream cheese. If you don't own a cookie press, do not fret. They work well as cut out or sliced cookies, as well. Happy baking!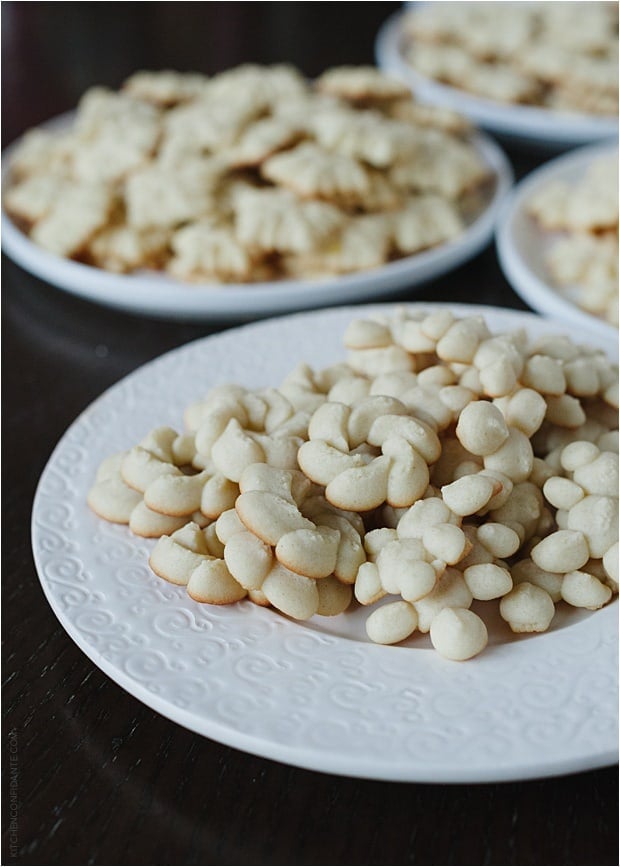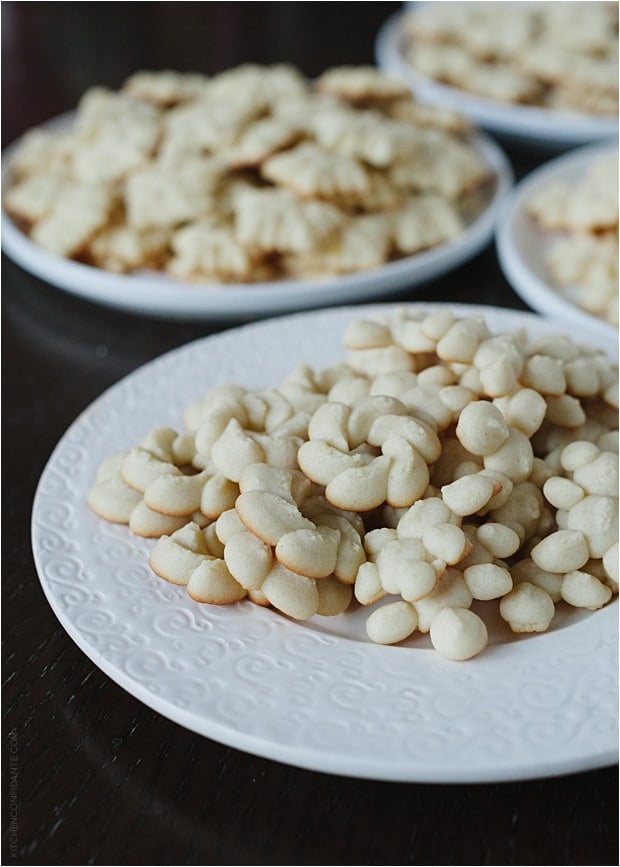 Find your own inspiration and everything you need to host Holiday Cookie Party at Bed Bath & Beyond.
Disclosure: This is a sponsored post by Bed Bath & Beyond. Compensation provided by Bed Bath & Beyond. As always, all opinions are my own.
Sponsored posts such as these help support the work behind the scenes on Kitchen Confidante. Thank you so much for your visits and making my blog part of your day.
With a hint of lemon, these cookies are light and buttery thanks to a creamy blend of butter and cream cheese. Well suited for a cookie press, this dough can also be used for cut out or sliced cookies. Just be sure to handle the dough after a good chill if making the latter.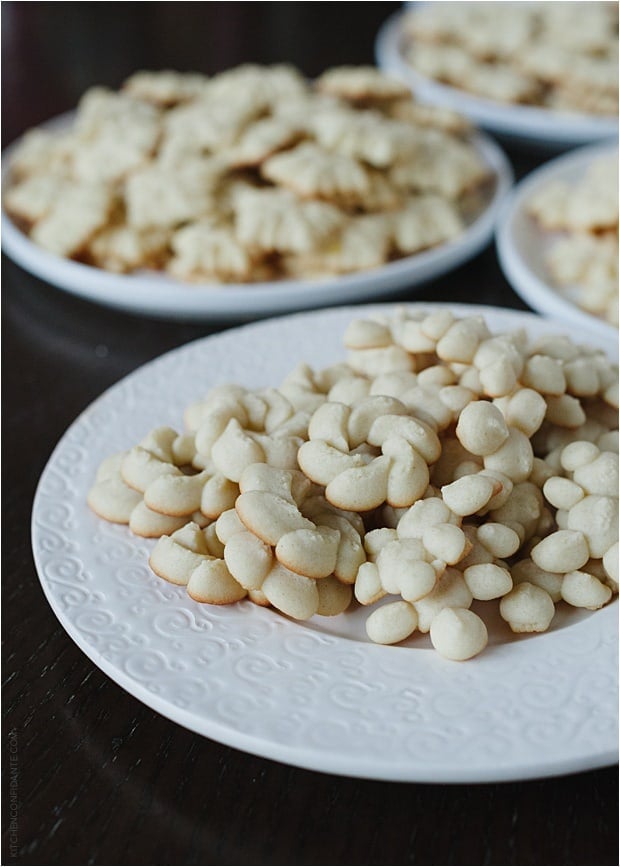 Print Recipe
Ingredients
1 cup unsalted butter, room temperature
3 ounces cream cheese, room temperature
1 cup sugar
1 large egg
1 teaspoon finely grated lemon zest
2 1/2 cups all purpose flour
1/4 teaspoon salt
Instructions
Preheat the oven to 350 degrees F.
In a large mixing bowl, cream together the butter and cream cheese. Add the sugar and beat until the mixture is light and creamy. Add the egg and lemon zest and continue to beat until fully combined.
In a separate bowl, whisk together the flour and salt. Add to the butter mixture and mix until just combined, scraping the bowl along the way. Divide the dough into two parts, create disks, wrap in plastic wrap and chill in the refrigerator until ready for use, at least 30 minutes. This can be done a couple of days in advance.
Bring the dough to room temperature and place in a cookie press. Press the dough out onto an ungreased baking sheet. Bake for about 8-10 minutes or until just golden on the edges. Place on a rack to cool.
Adapted from Oxo's Cream Cheese Cookies.