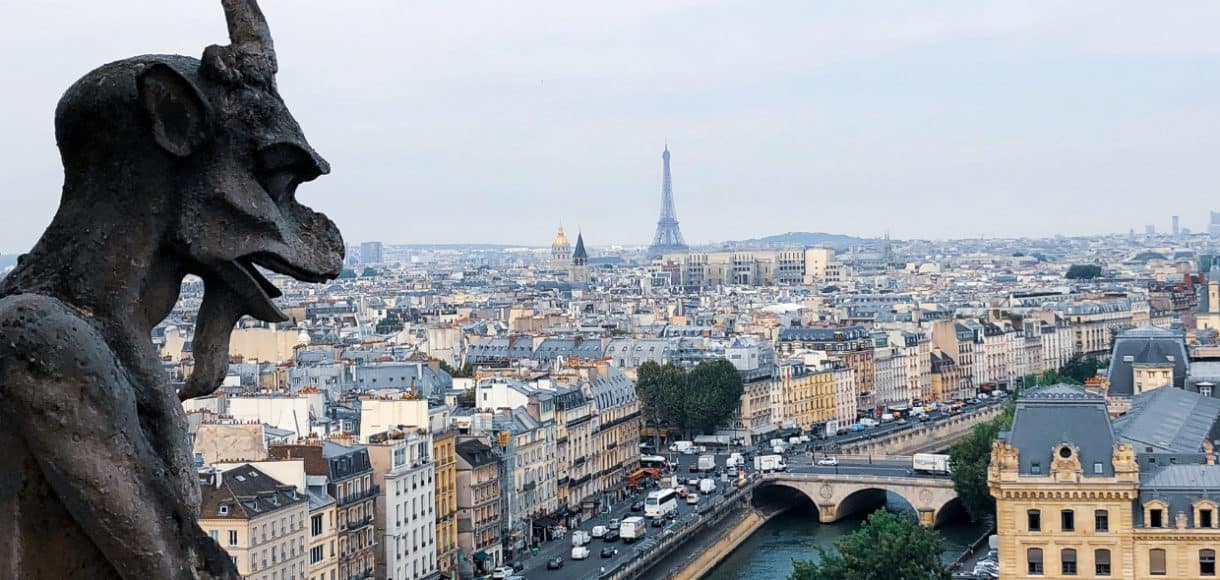 Paris Travel Guide: A Taste of The City of Lights
Planning a trip to Paris, France? Join me for our family's picks on places to eat, sleep and visit while in The City of Lights in this Paris Travel Guide.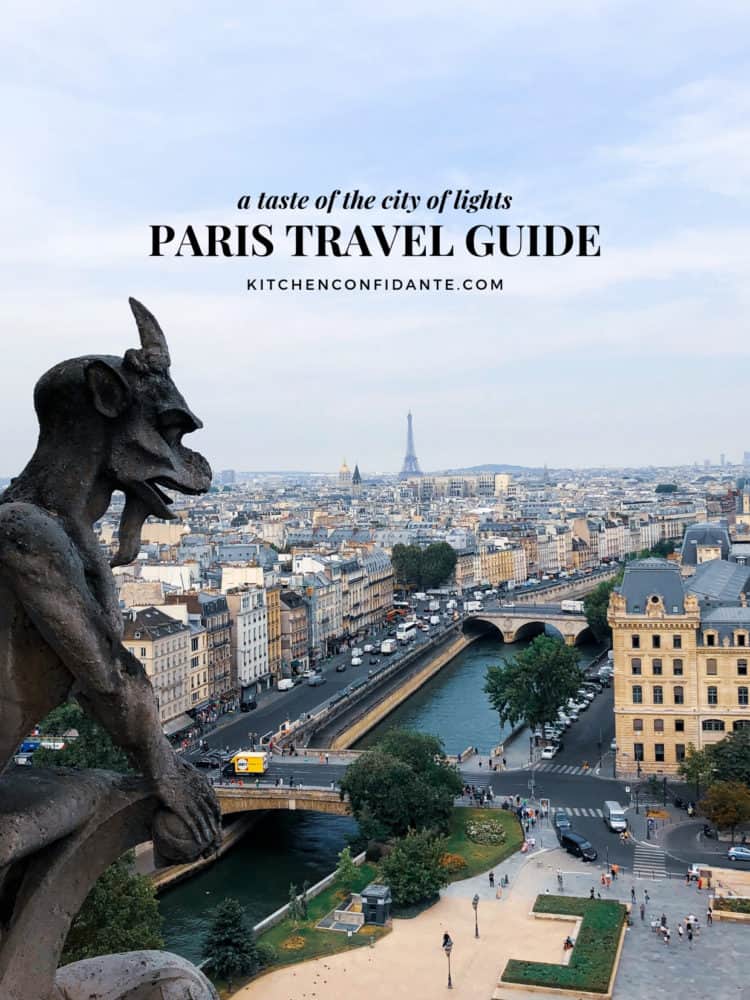 Paris Travel Guide: A Taste of The City of Lights
Ah, Paris. It's one of those cities that is eternally special, and one I will never tire of visiting. Last year we were in Paris twice, in the spring and again in the summer, and for me, it was not my first visit. There is always something to explore, and even the old feels new each time you visit. I could write pages and pages on where to eat and what to see!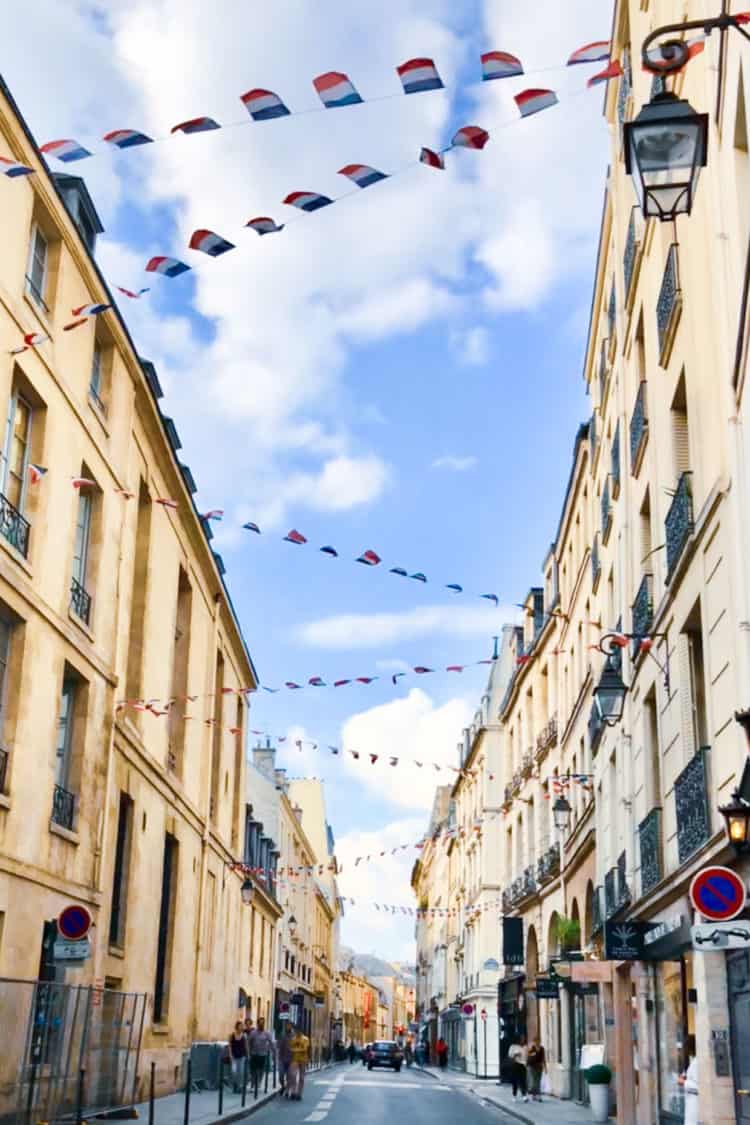 Stay
Our favorite place to stay when visiting as a family of four is the all-suite boutique hotel Goralska Résidences, conveniently located between the Marais and Bastille. Situated along the Seine, it's a short walk from both the Metro and Gare de Lyon, and in a quiet neighborhood that makes you instantly feel like a local. The beautiful, modern apartments have fully equipped kitchens if you want to load up on groceries from the market. We love the Family Suite, which is enormous by Paris hotel standards.
On the other side of Paris, on the Champs-Elysées, is the Frasers Suites Le Claridge Champs-Elysées. Also roomy by Paris standards, the suites easily accomodate families and have room for everyone to spread out and also have kitchens. Very convenient to the Metro and with a Monoprix grocery store around the corner, its prime location on the Champs-Elysées doesn't come without its drawbacks: street and shop noise. If you aren't sensitive to noise, then this is a great option.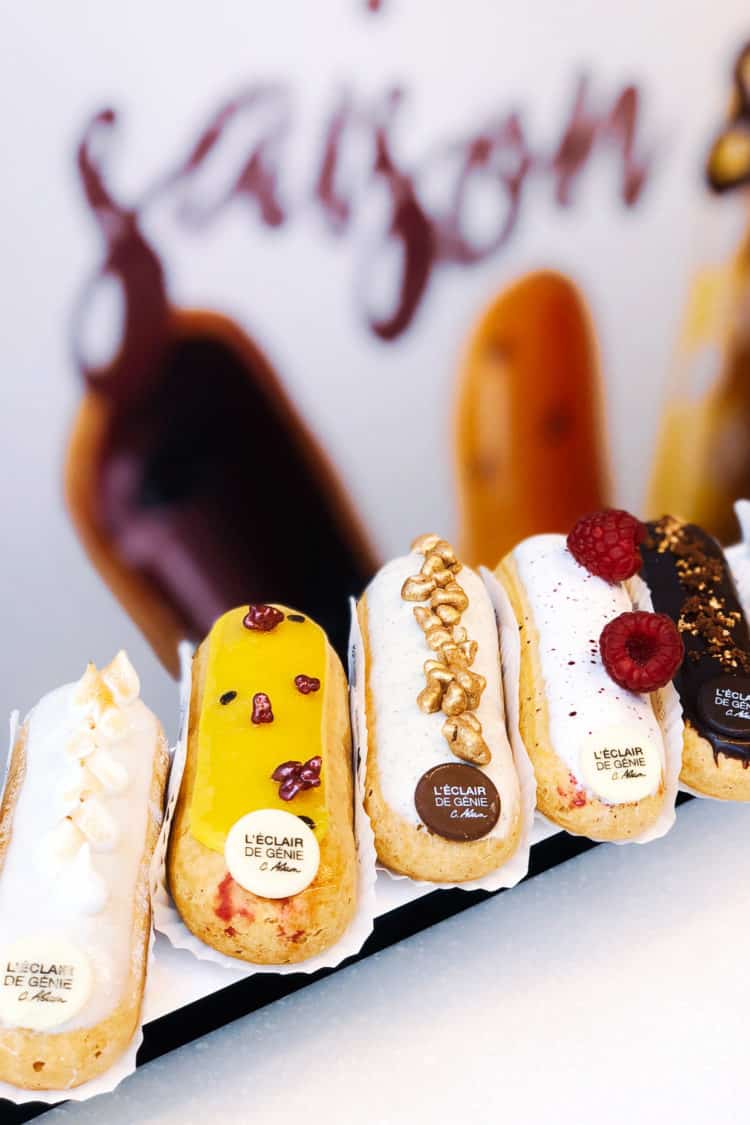 Eat & Drink
There's so much to eat, it's hard to taste it all in one trip. But that doesn't mean you can't try! Here are some of our favorites so far, categorized by neighborhood, or arrondissement.
Various Locations
On the run? Pop into Paul for a quick sandwich or quiche to go. This French bakery chain is everywhere, but still a good, reliable spot, especially when you're in a hurry at the train station.
1st Arrondissement
Start the day with a croissant at Sébastien Gaudard Pâtisserie. 1 Rue des Pyramides (additional location in 9th arrondissement)
3/4th Arrondissement (Le Marais)
When you need a break from indulgent French food, head to Kitchen for a vegetarian breakfast or lunch. 74 Rue des Gravilliers
Pain de Sucre for your ultimate patisserie fix. 14 Rue Rambuteau
Get in line at L'As du Fallafel for the best falafel in Paris! Order the special falafel topped with eggplant. 34 Rue des Rosiers
Tout Autour du Pain for award-winning baguettes and croissant. 134 Rue de Turenne
Get a scoop of gelato at Pozzetto! 39 Rue du Roi de Sicile
A taste of Thai at Khao Thai Sévigné. Warm staff, everything we tasted was delicious. Try the Ho-Mok-Tha-Lay, seafood curry served in a coconut. 10 Rue de Sévigné 75004
Brunch at Crêperie Elo Bastille for utterly delicious sweet and savory crêpes! 7 Rue Saint-Antoine
Wander the Marché des Enfant Rouge, Paris' oldest covered food market. Named for the red clothing worn by the children of the 16th-century orphanage that used to occupy the site, it's small but bursting with food and flower stalls, as well as eateries. 39 Rue de Bretagne
Pierre Hermé for macarons (they are my personal favorite, over Laduree, though I can't pass those up, either) and their signature Ispahan (my hubby's favorite!). (multiple locations)
Pop into Popellini for their delightful cream puffs! The salted caramel is divine. (multiple locations)
Grab a scoop of the famous ice cream or sorbet at Berthillon! 29-31 Rue Saint-Louis en l'Île
If you're in France, you must have an eclair, especially one from L' Eclair de Génie – 14 rue Pavée (various locations)
Don't miss the exquisite Middle-Eastern inspired sweets at Maison Aleph! 20 Rue de la Verrerie
5th Arrondissement
Kitchen Terre for innovative Asian and French fusion in St. Germain. 26 Boulevard St-Germain
Aux Merveilleux de Fred for hot brioche. 2 Rue Monge (multiple locations)
6th Arrondissement
Duck into Freddy's for tapas style bites and a glass of wine. This tiny spot is such a gem, and you will be amazed at its tiny kitchen and how they are cranking out incredible food! 54 Rue de Seine
Next door to Freddy's is Semilla, their upscale sister restaurant. 54 Rue de Seine
Popellini is across the street from Freddy's and Semilla — buy some cream puffs to go before you head in for dinner so that you will have dessert to bring home! (multiple locations)
7th Arrondissement
Dong Phat for a taste of Vietnam! We would head here whenever we were craving pho and noodles! Also, their spring rolls are out of this world. 10 Rue Malar
8th Arrondissement
For upscale brasserie-inspired food, consider Brasserie d'Aumont located in the beautiful Hotel de Crillon. Perfect for a very special occasion. 10 Place de la Concorde
Pop in for a pastry or two at Pâtisserie Boulangerie Boris Lume. 48 Rue Caulaincourt
Sweet and savory crepes, along with some delicious vegetarian options are great at Framboise. 7 rue de Ponthieu (various locations)
11th Arrondissement
Clown Bar is the spot for innovative and delicious bites! 114 Rue Amelot
9th Arrondissement
Italian food in Paris? Oui, and at Pink Mamma it's delicious and worth the wait you will likely encounter. The whole restaurant is adorable, but the top floor is especially charming and Instagram worthy. 20bis, Rue de Douai
If you're lucky to get reservations at Septime, definitely go! 80 Rue de Charonne
Find something sweet at Sébastien Gaudard Pâtisserie. 22 rue des Martyr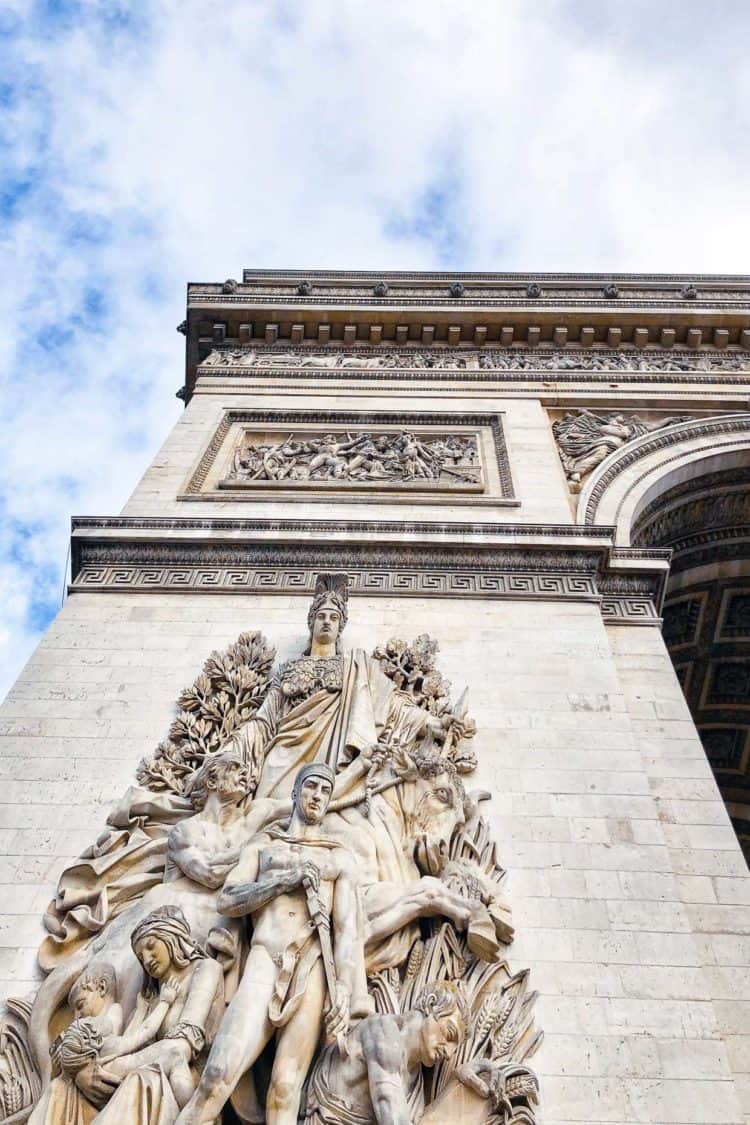 See & Do
Be prepared to walk and climb. There's something about Paris that makes every climb to each tower worth the views of this beautiful city!
Stroll the Champs-Elysées, and finish with a climb to the top of Arc de Triomphe for one of my favorite views of Paris.
Shop at kitchen supply heaven at E.Dehillerin. 18-20 Rue Coquillière, 75001
Climb to the top of Notre Dame. It is well worth it. Go first thing in the morning, and avoid the cue using the JeFile App! Tip: check in on JeFile from your hotel as you enjoy breakfast to make sure you secure a spot!
Footsteps away from Notre Dame is Sainte Chapelle – a gem and truly awe-inspiring stained glass. If you have time, enjoy a classical concert at La Sainte Chappelle!
Wander the side streets of Montmartre as you head to Basilique du Sacre Coeur for a view of Paris. It can get a little touristy the closer you get to the basilica, but it's still fun.
Visit the Eiffel Tower, ideally at night, when it is dazzlingly lit against the Paris night sky. Tip: If you choose to go to the top, book early, and heading to Level 2 for the best views. Yes, there is a level 3, but from that high, it's hard to appreciate what you see below so if you're short on time, definitely skip it.
Wander the many, many museums. The Louvre, of course, is famous, but don't miss Musée d'Orsay across the way, the Centre Pompidou, and countless others for art and design. Military and history buffs will appreciate the Army Museum and Napoleon's Tomb.
You won't encounter lines at The Pantheon, so if you're nearby, definitely duck in for a visit!
Stroll along the Seine and the bouquinistes, the used booksellers of Paris, and one of the largest open-air book market in the world!
Close to the Eiffel Tower, take some time to stroll down Rue Cler, one of the more popular markets for strolling, dining, and people watching.
Enjoy an espresso at a cafe and people watch. Cafe culture is very French!
Escape the sidewalks for a bit and stroll the lovely gardens. You can find a stretch of peace and relaxation at Jardin de Tuileries and Jardin de Luxembourg.
Explore the charming towns outside of Paris! A short train ride away, Giverny is popular for Monet lovers. We also explored the charming town of Chartres when they hosted a stage of the Tour de France.
Spend the day at Château of Versailles. Picnic in the gardens and take time to stroll – it's massive!
If you have little ones or are Disney obsessed, consider an easy side trip to Disneyland Paris for a little Disney magic. If you need help deciding or are short on time, let me just say that if you have already been to other Disney locations, go ahead and skip this — I personally feel that this is one of the weaker Disney properties.
Looking for More Travel Inspiration?
Check out more travel guides!
A Taste Of Cruising the Mexican Riviera: Travel with Princess Cruises
A Taste of London: A Family Travel Guide
A Taste of Hong Kong: A Family Travel Guide
A Taste of Deer Valley, Utah: A Family Ski Travel Guide