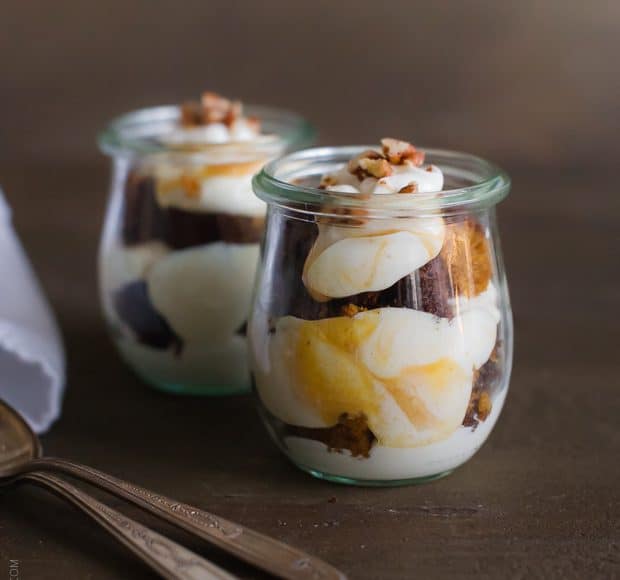 Pumpkin Bread Parfaits
Sometimes I meet someone for the first time, and when I walk away, I get the feeling that I was meant to meet them. That somehow, in life's grand plan, our lives were meant to connect – whether that means for life or for ten…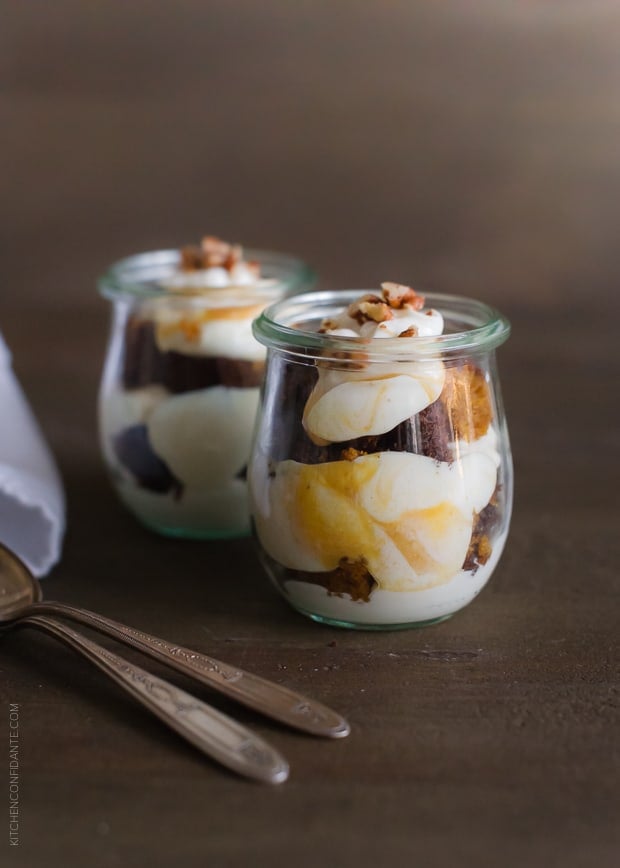 Pumpkin Bread Parfaits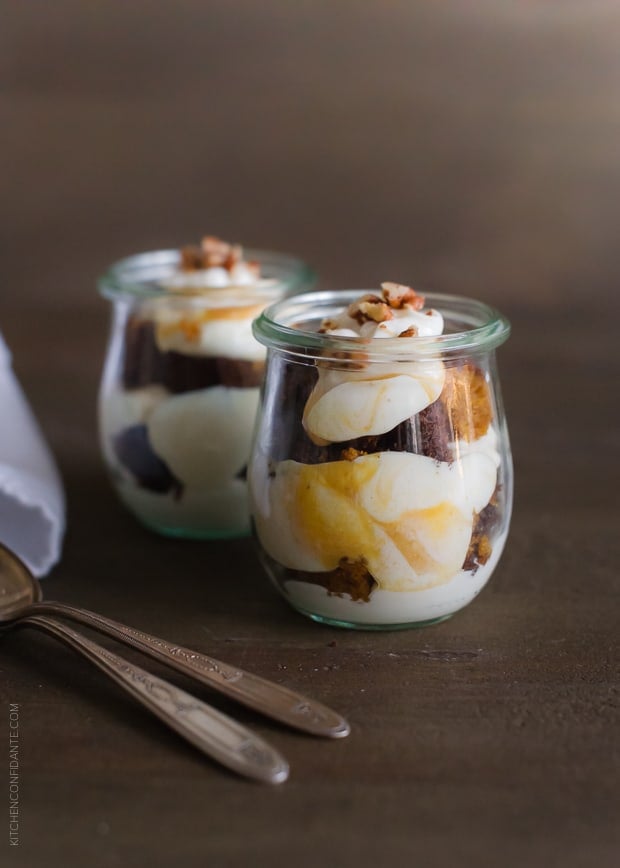 Sometimes I meet someone for the first time, and when I walk away, I get the feeling that I was meant to meet them. That somehow, in life's grand plan, our lives were meant to connect – whether that means for life or for ten minutes – it was fate.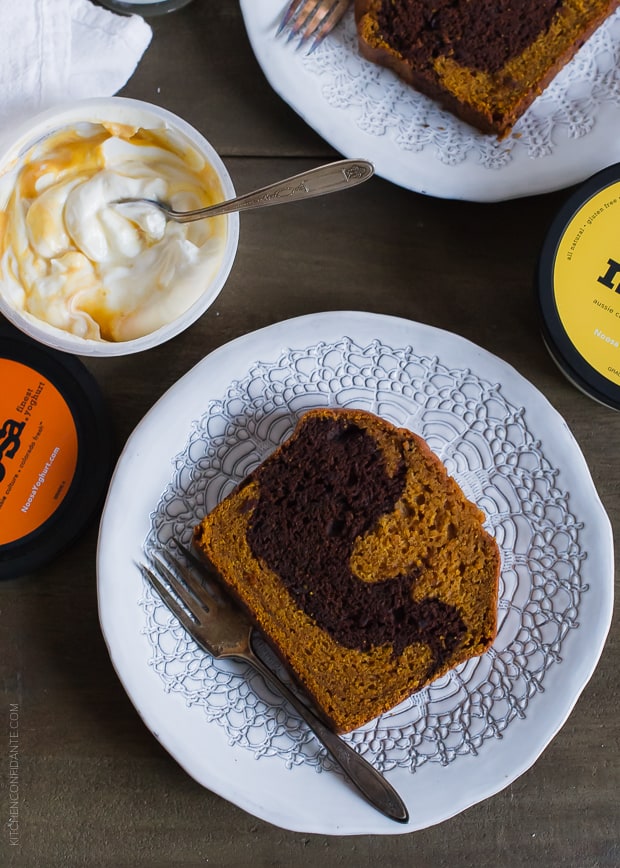 I've been feeling the tug of destiny often lately. Perhaps it's the travel, or maybe just the fact that I have been more in tune with myself, but my path has crossed those of many lately, and I want to say that if I have had the chance to chat with you in the last several weeks, well, thank you.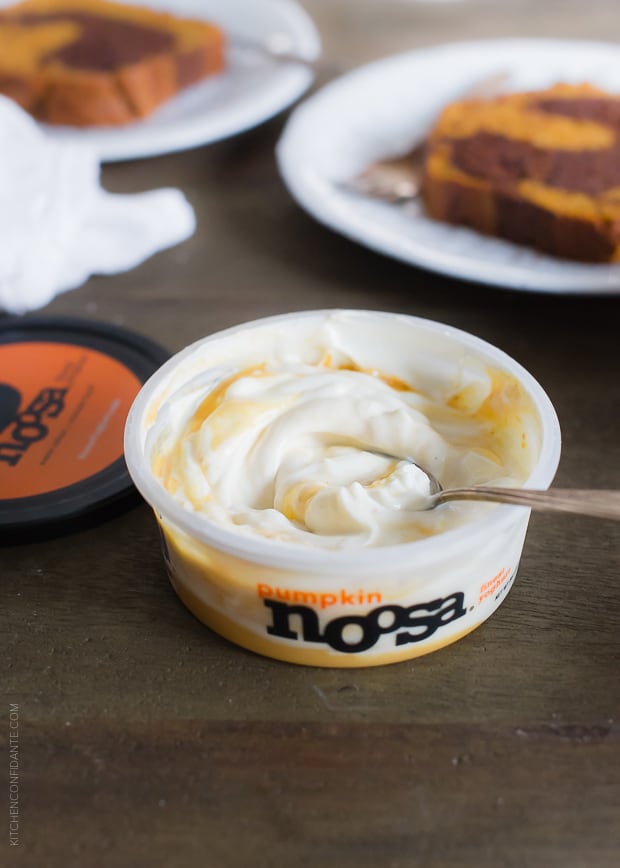 I'm not sure I can explain it more than that, but I feel gratitude when I am reminded that we are all the same, with the same goals, the same worries, the same desires. I feel blessed when I can come away from meeting someone knowing that there is a budding friendship. And I feel happiness when I see someone again and know that the connection is real.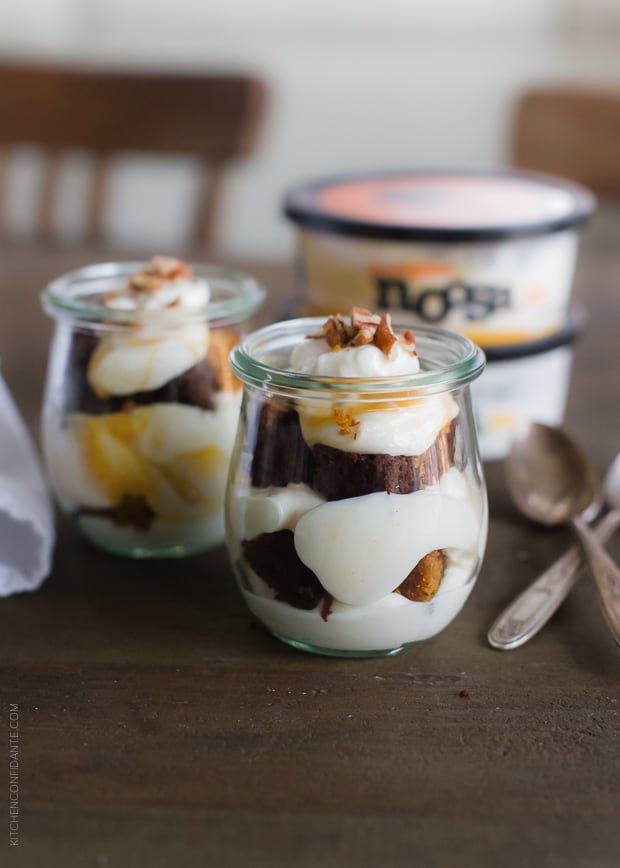 I've come to a point in my life where I don't worry any more about getting along with everyone. Reality sets me straight that way, but I am at peace with that. The realization that the silliness of middle school does extend to adulthood no longer irks me. It is what it is. And if I can come away from interactions feeling as though I sincerely connected with another human being, then I am satisfied.
All this is to say, I love when I meet someone and am surprised. Two weeks ago, as I mingled at a breakfast club event in San Francisco hosted by Trends On Trends, I found myself chatting with someone who seemed sincerely gracious and open. Imagine my surprise when I realized that it was one of the co-founders of noosa yoghurt, Koel Thomae!
This is what I love about my life behind the blog – the chance to meet the [real] people behind the food we love. And when you learn that not only are they real, but kind and passionate about what they do, you can't help but be excited about things like yoghurt.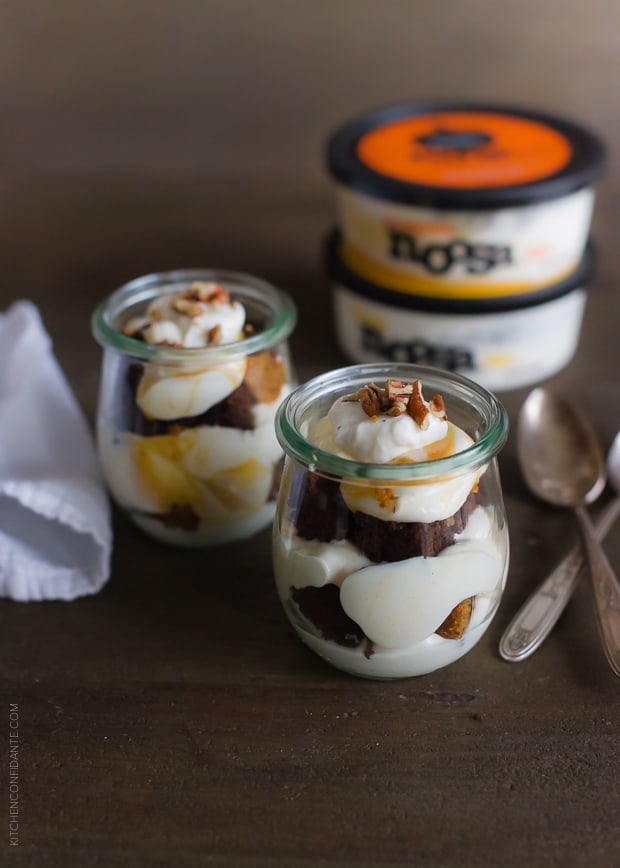 I've already shared how much I enjoy noosa yoghurt, and I wanted to share two more things that get along together – noosa pumpkin yoghurt and my Chocolate Marble Pumpkin Bread. Layered together in Pumpkin Bread Parfaits, this is my idea of a creamy breakfast treat. They get along, like good friends, one spoonful at a time.
Disclosure: This post is brought to you in partnership with noosa yoghurt. Sponsored posts such as these help behind the scenes at Kitchen Confidante. Thank you for supporting brands that matter to me and making my blog a part of your day!
Layers of pumpkin yoghurt and pumpkin bread are my idea of a creamy breakfast treat. You'll love starting your day with these Pumpkin Bread Parfaits!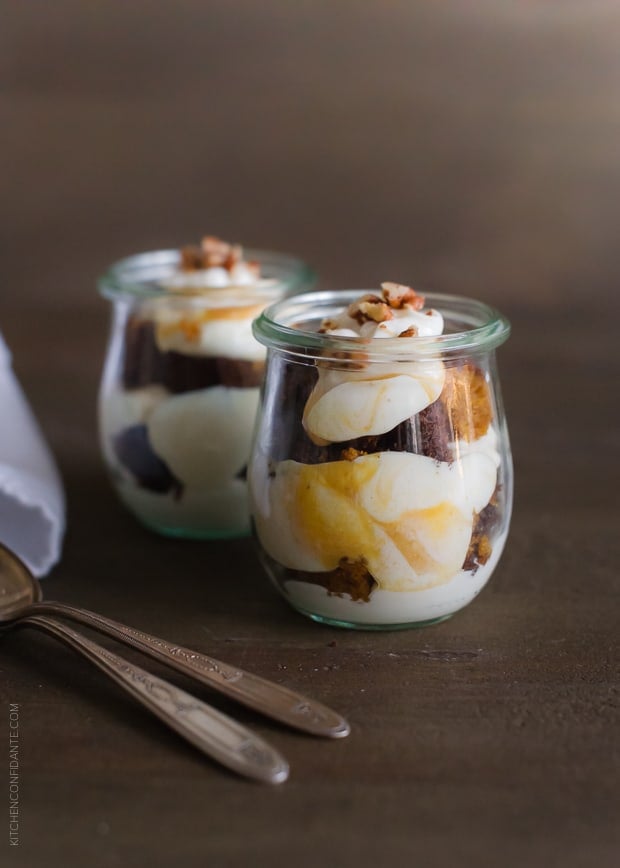 Print Recipe
Instructions
In your serving glasses, place a layer of noosa pumpkin yoghurt. Layer several cubes of pumpkin bread, then repeat layers of yoghurt and pumpkin bread, finishing with a dollop of noosa honey yoghurt. Top with candied pecans before serving.