Simple Sundays | Roast Chicken with Thai-Chili Compound Butter
Once in a while, I pick up items in the grocery store with absolutely no plan, without any idea how I am going to use it. Take a look in the back of my pantry and you'll see them, an almost graveyard of various jars…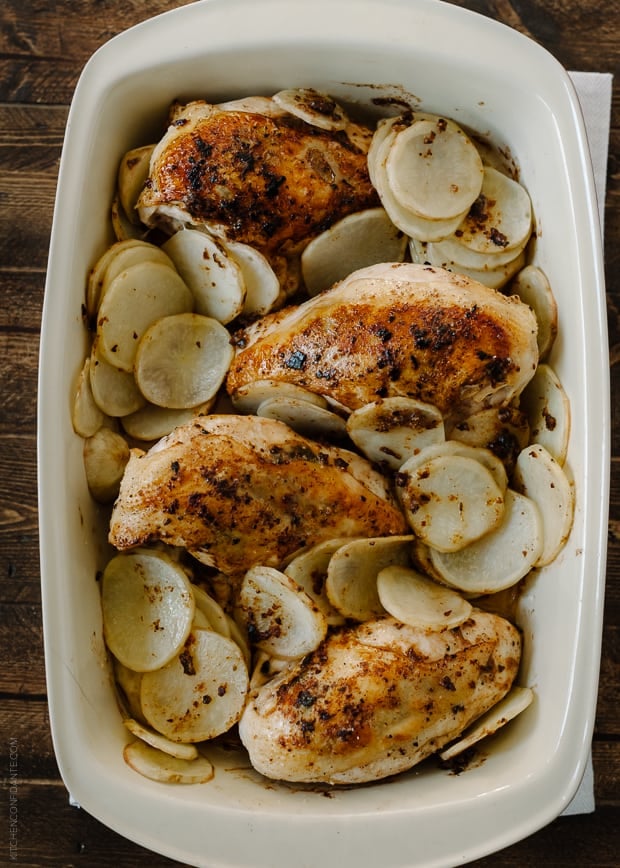 Simple Sundays | Roast Chicken with Thai-Chili Compound Butter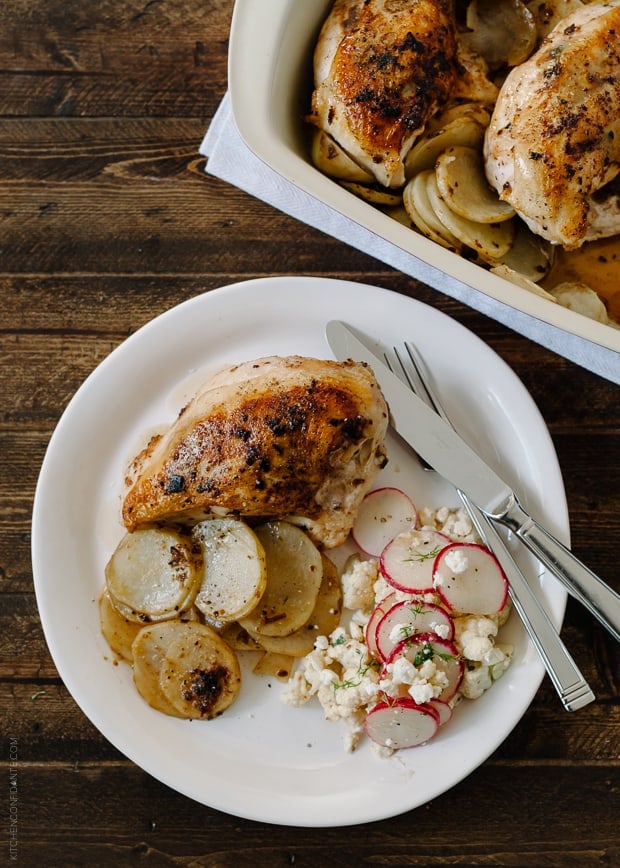 Once in a while, I pick up items in the grocery store with absolutely no plan, without any idea how I am going to use it. Take a look in the back of my pantry and you'll see them, an almost graveyard of various jars and bottles, unopened, at least for the time being. A small jar of Thai "Dry" Chili Paste from Trader Joe's was one of them.
I pulled this jar out one evening when I was making one of our favorite Thai-style seafood dishes, but quickly learned that the flavor was quite different from what I expected. It was earthy, and rich with a deep mushroom flavor (a glance at the label confirmed that). I shelved it in the refrigerator for a couple of weeks, relegating it to my condiment purgatory.
It was during a mid-week rush that I knew exactly where that jar of chili paste was destined: a compound butter! I had plans for simple roast chicken breasts that night, and instead of our usual salt and pepper, I realized that the flavors of my forgotten chili paste would be perfect smothered on top.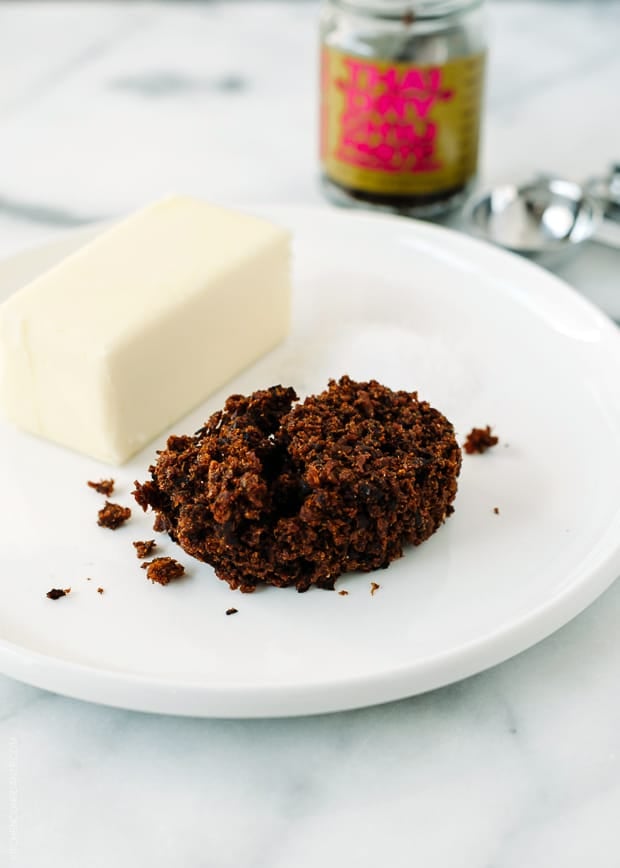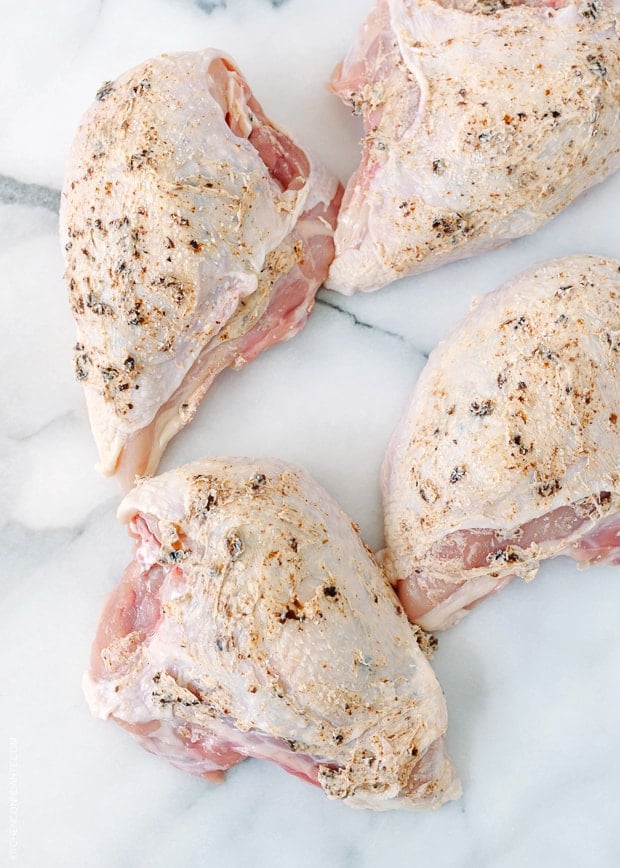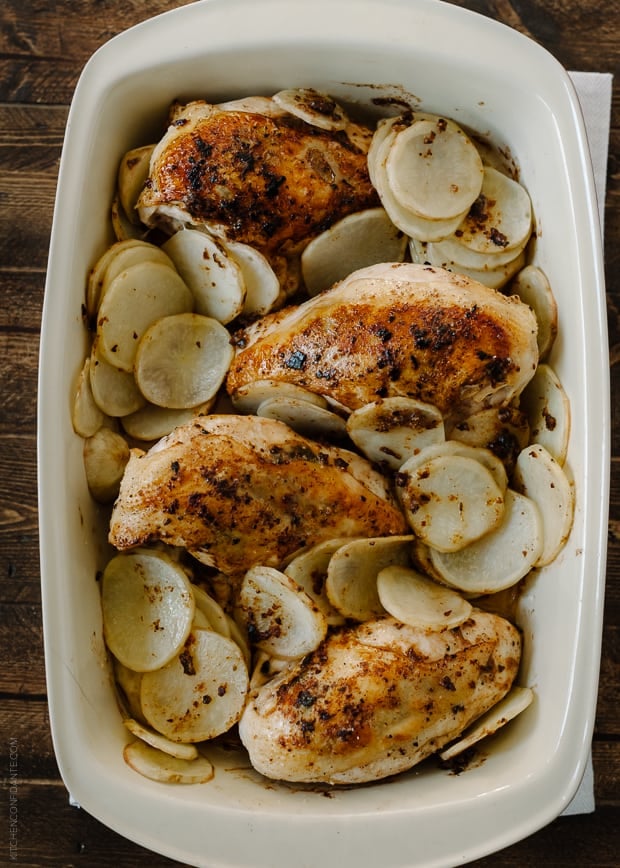 Roast Chicken with Thai-Chili Compound Butter turned out to be a hit with my family, and I've made it several times since. On busy weeknights, all I have to do is spread the delicious flavored butter over the chicken breasts, giving it a lovely flavor with a subtle, buttery, salty heat.
And with that, the little jar of chili paste has gone from forgotten to staple in my kitchen! How about you? Have you ever used this in your cooking? I'd love to know!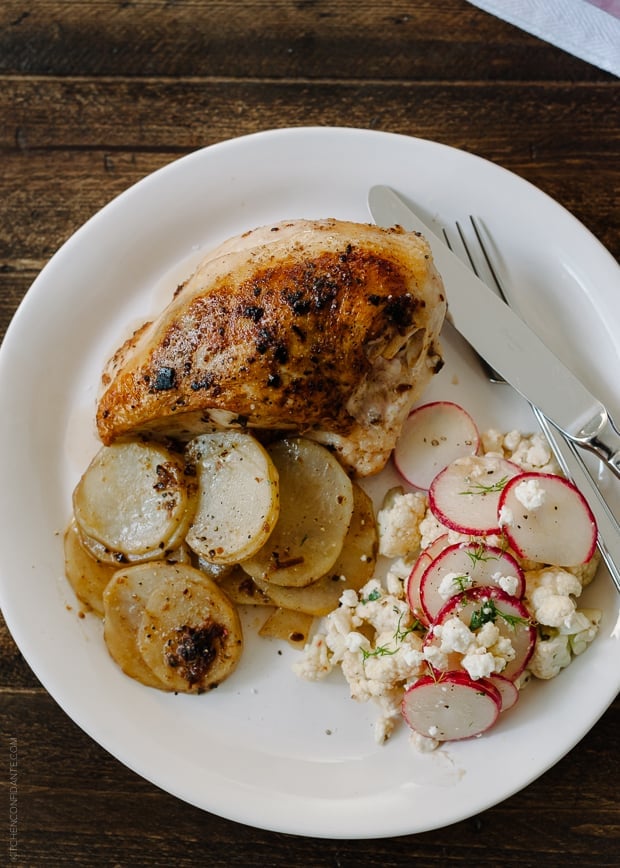 Roast Chicken with Thai-Chili Compound Butter
Simple and flavorful, with the subtle heat of Thai "Dry" Chili Paste, I love this alternative to a simple roast chicken.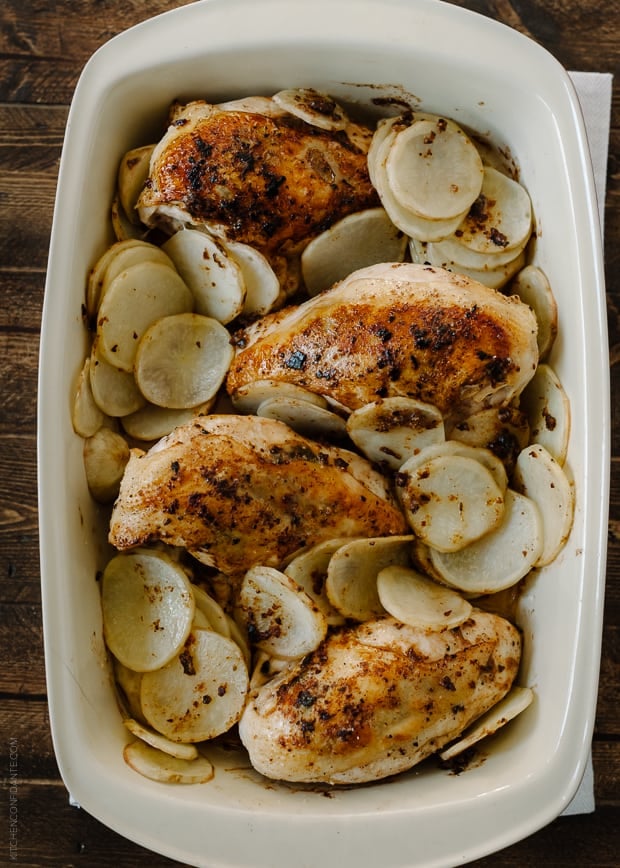 Print Recipe
Ingredients
4 skin-on bone-in chicken breasts
kosher salt
freshly ground black pepper
1/2 cup unsalted butter
1/4 cup plus 2 tablespoons Thai "Dry" Chili Paste (I used the one from Trader Joe's)
1 tablespoon kosher salt
2 potatoes, peeled and thinly sliced
Instructions
Preheat the oven to 375°F.
In a medium bowl or in the bowl of a food processor, blend together the butter, Thai dry chili paste and 1 tablespoon salt until it is a smooth paste. Set aside.
Season the chicken on all sides with salt and pepper. Carefully lift the skin of the chicken breast and spread some of the compound butter (about 1/2 tablespoon) between the skin and meat of the breast. Replace the skin and spread more of the butter on the skin.
Toss the potato slices in a drizzle of olive oil and season with salt and pepper, and about 2 tablespoons of additional Thai dry chili paste.
Place the chicken in a baking dish. Lightly toss the prepared potatoes and nestle between the chicken pieces. Season lightly with salt. Bake for about 30 minutes or until a thermometer inserted into chicken registers 165°F. Serve immediately.