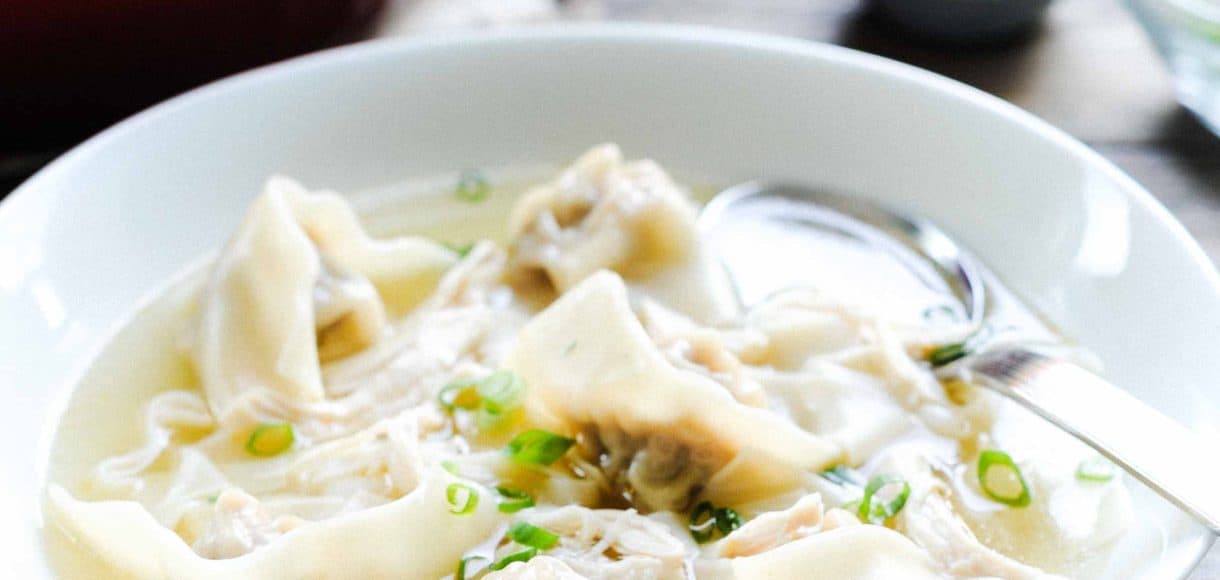 Sausage Molo Soup (Filipino Wonton Soup)
Sausage Molo Soup is inspired by the Philippine's version of wonton soup – it is comfort in each dumpling, and perfect on a chilly day. This post is brought to you in partnership with Jimmy Dean. When you are born and raised in the city…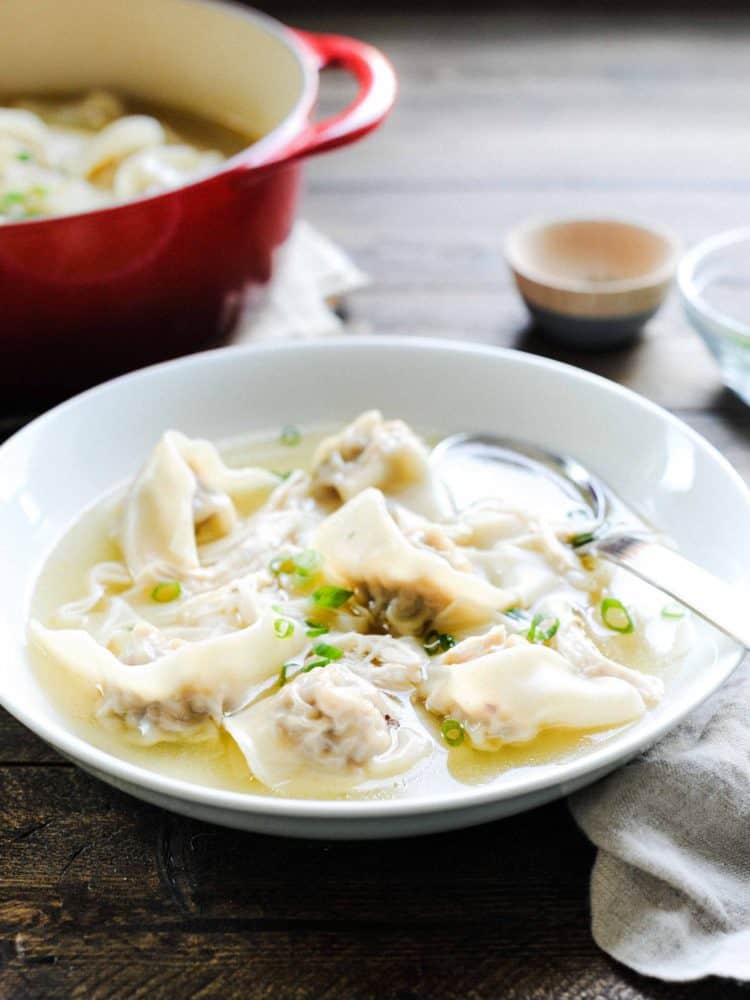 Sausage Molo Soup (Filipino Wonton Soup)
Sausage Molo Soup is inspired by the Philippine's version of wonton soup – it is comfort in each dumpling, and perfect on a chilly day. This post is brought to you in partnership with Jimmy Dean.
When you are born and raised in the city that never sleeps – a city that happens to be nearly 8,500 miles away from where your parents grew up – the dinner table becomes the fastest way to reconnect with your heritage. It's those nightly meals that bring the family together, and especially in the winter, when I remember many cold, blustery New York nights, there was never a rush to get through a meal. It was a good time to stay inside, at the table to linger, reminisce, and listen to my parent's stories.
My father would tell us about the days he spent as a bachelor, when he was working for a major oil company, requiring him to travel to all the islands in the Philippine archipelago. It was a unique way for him to see the country, and to taste his way through the regional cuisines. With over 7000 islands encompassing the Philippines, the dishes can be as varied as the dialects, and he would tell us of the different foods he would encounter that were very different from the ones he grew up eating.
A short plane ride south of Manila, there is a small city of Iloilo, where the foods he distinctly remembers are soups with rich broths and noodles. Pancit Molo is an example of one of these soups, though the name is misleading. Pancit typically refers to noodle dishes, but in this case, it's more a Filipino adaptation of wonton soup. The "noodles" are actually cut wonton wrappers, and it is all cooked in a rich broth with shredded chicken. Molo soup is comfort food.
This version of Sausage Molo Soup uses the Jimmy Dean Regular Premium Pork Sausage and lends Asian flavors, folded up in little wontons. The result is a very tasty wonton, swimming in steaming chicken broth that is perfect for staying cozy and lingering at the dinner table. These days, my father is still in New York, but a phone call away, and it's comforting to know that I can chat with him on the phone as I form these wontons and hear his stories. The next time he visits me, I'll have to make it for him for taste of his past.
Find the recipe for Sausage Molo Soup here.
For this and more family inspired recipes, please visit Jimmy Dean Family Table.
Disclosure: This post is brought to you in partnership with Jimmy Dean. Sponsored posts such as these help behind the scenes at Kitchen Confidante. Thank you for supporting brands that matter to me and making my blog a part of your day!