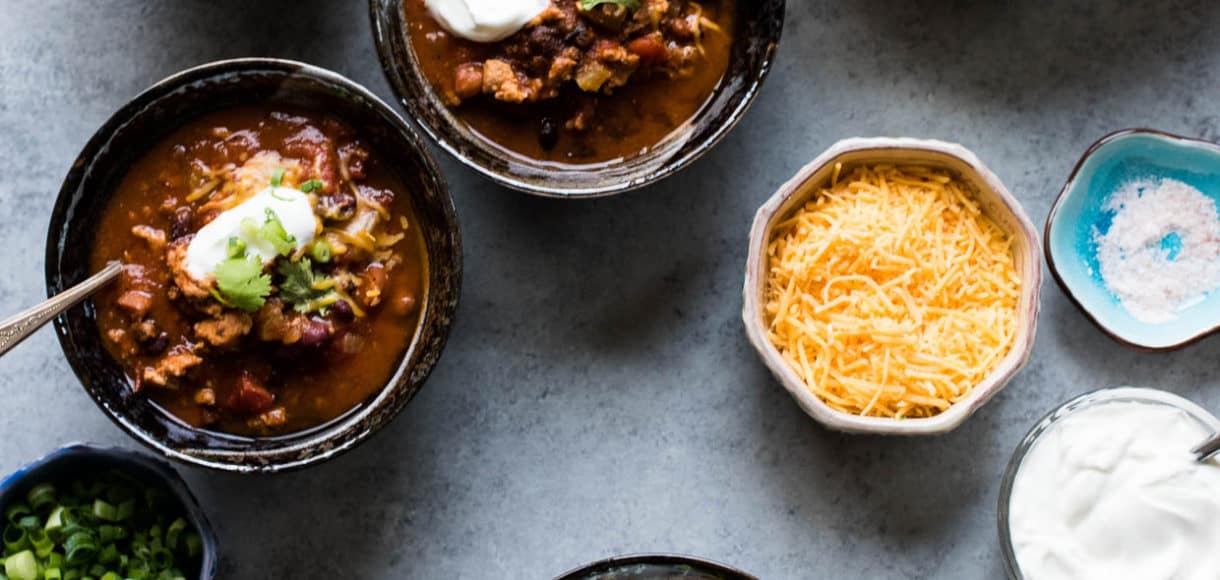 Simple, Classic Chili
This classic chili recipe bubbling on the stove calls to mind homespun comfort, the rustling of autumn leaves, and cozy moments with family.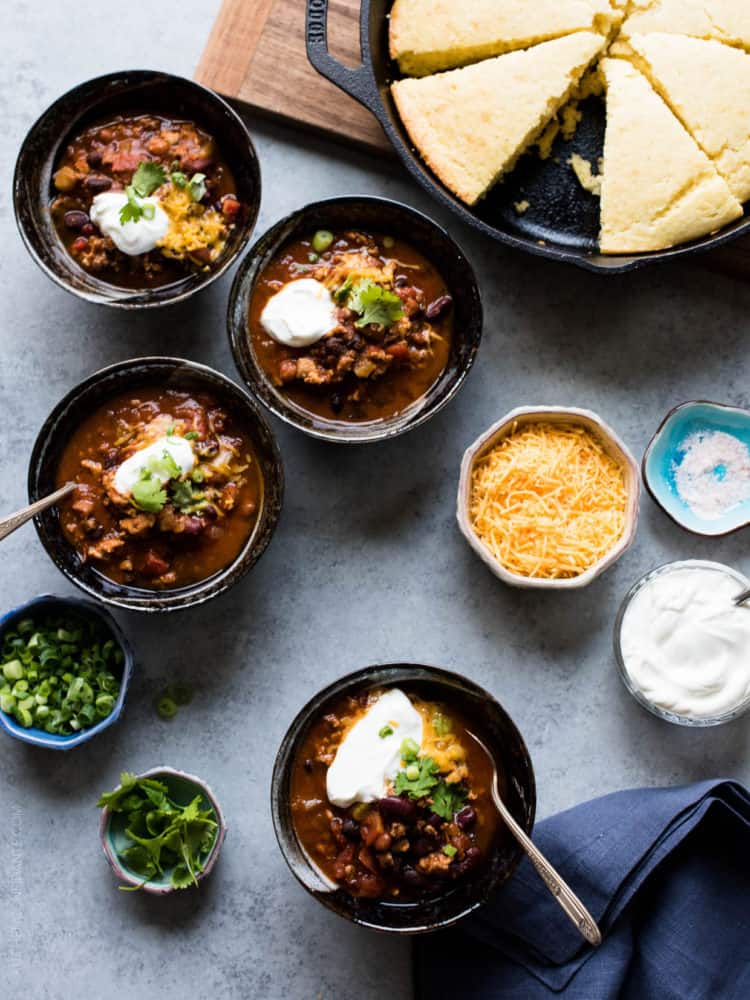 Simple, Classic Chili
Classic chili bubbling on the stove calls to mind homespun comfort, the rustling of autumn leaves, and cozy moments with family. Pair it with sweet corn muffins for the classic simple supper.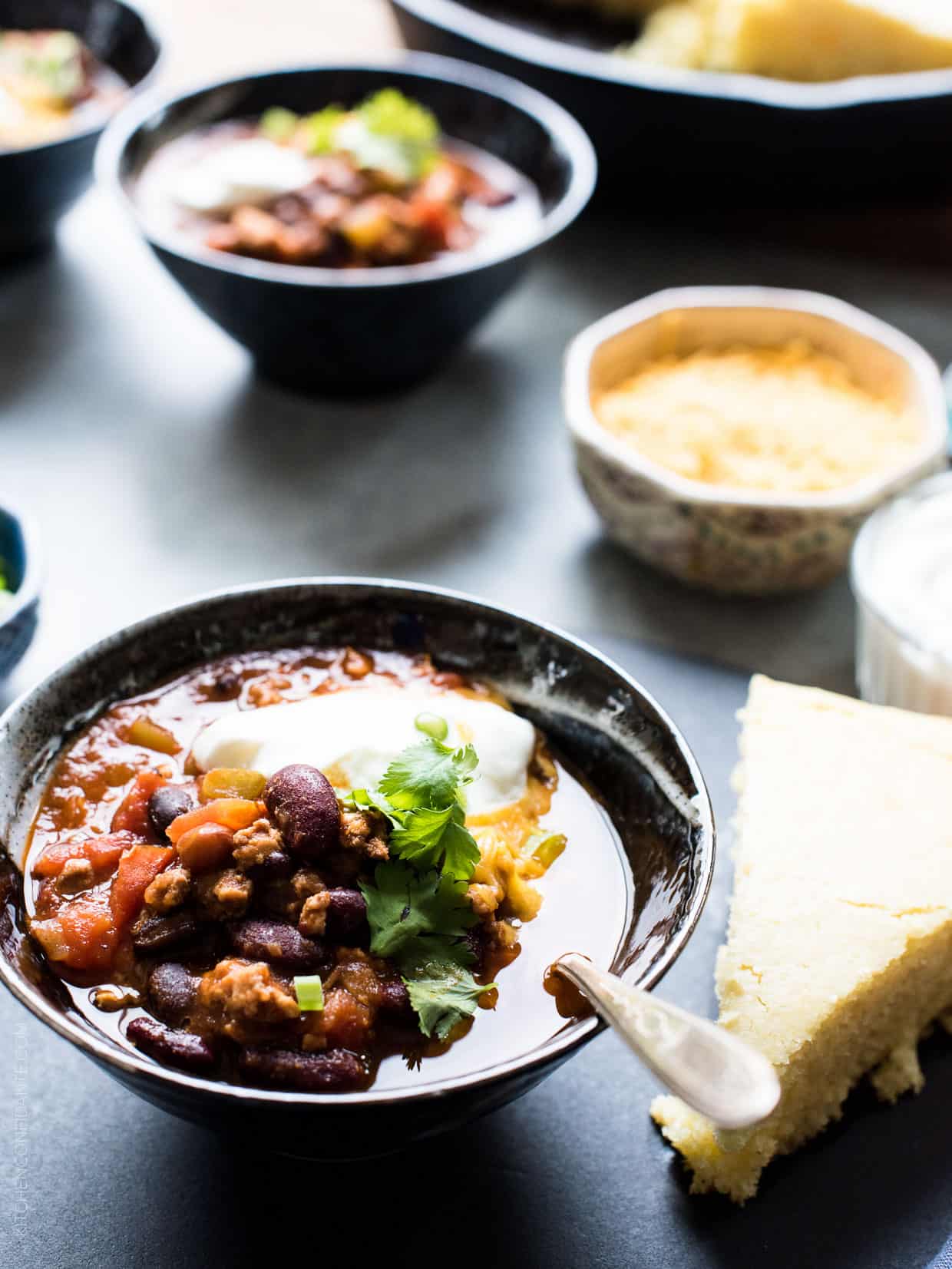 The Simple Things
This post, originally titled The Simple Things, was first published on January 4, 2011. While the story remains unchanged and one of the most poignant I have shared, the recipe for classic chili has been updated from the archives with improved kitchen notes and recipe annotation, and updated photographs. I hope you enjoy this favorite from my kitchen.

Once in while, this journey called life sends us those little (or not so little) reminders of how precious our lives and our loved ones are. Sometimes they come as gentle reminders – that special hug from a child, a knowing look from your spouse, a good deed from a stranger. And sometimes the tap on the shoulder is more like a shake – the loss of a loved one, the birth of a child, a diagnosis. These reminders can come at any time, usually when you least expect.
I've been feeling contemplative this past week. Those who know me personally will understand. Between family and dear friends, we have witnessed these reminders of the fragility of life. And though we have all, at one point in our lives, gone through loss, sometimes it's hard to find the right words of comfort. I found myself struggling this week, trying to convey just how much I care for our friends who are suffering. The hugs never seem tight enough, the words, miserably worse.
When these moments pass, I feel as though they are re-set buttons for life. You appreciate what is truly important. You turn to the simpler things. For all the glamour and glitz, it's the mundane that can never be replaced. That hug. That hand to hold. Those are the things you return to.
It made me realize that perhaps that is what comfort food is all about. What we associate as comforting is also usually the simplest of foods. For me, it's my Arroz Caldo (chicken soup). For other's it's Macaroni and Cheese. Or a casserole. Maybe even chili.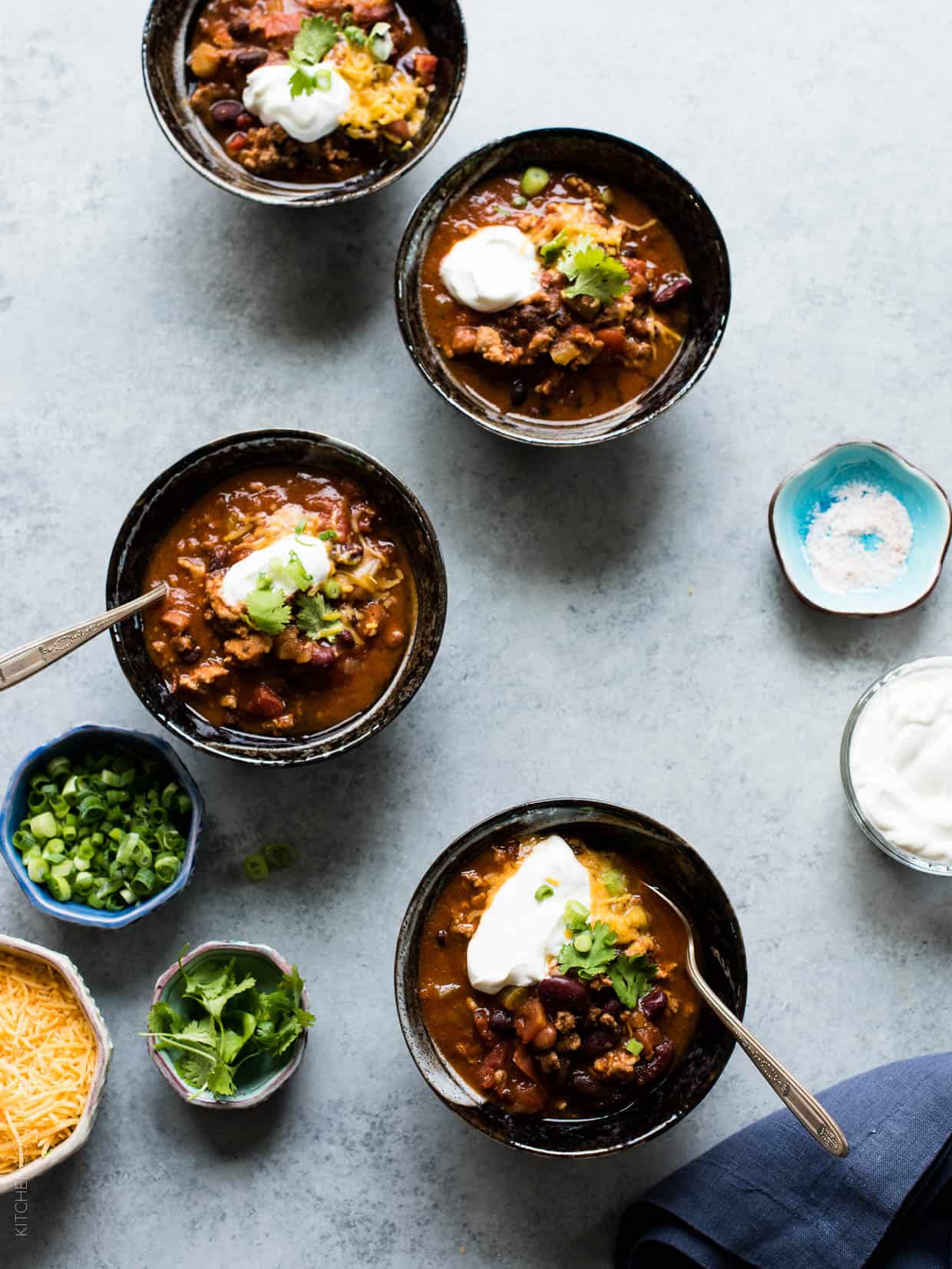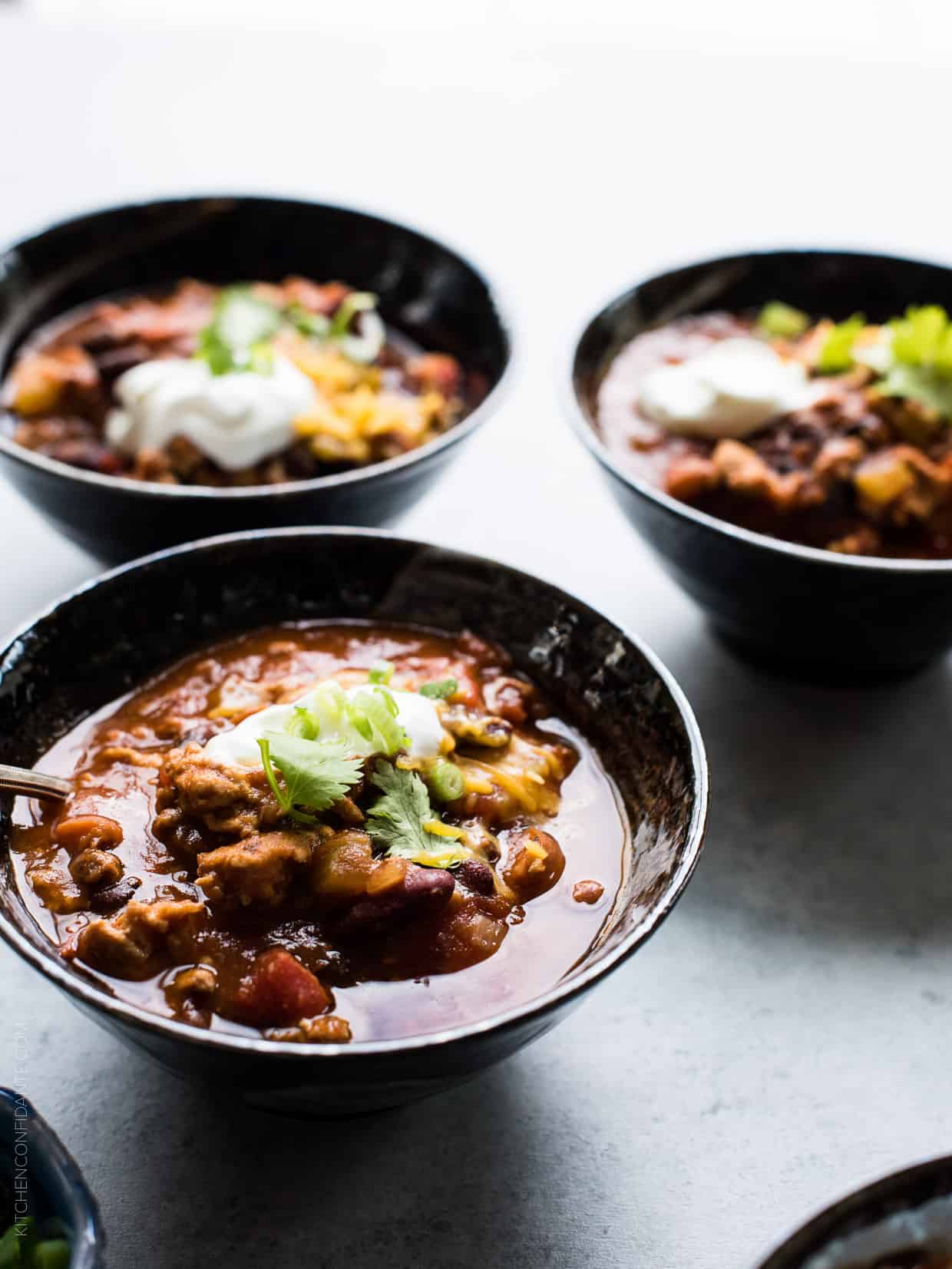 Between you and me, I never appreciated chili until I moved to the Midwest. I was newly transplanted, quite alone, yet found myself invited to a quaint hometown autumn parade in a very small town a few hours outside of Chicago. It was a scene out of a Norman Rockwell painting: a tree lined street brilliant with fall foliage, fold out chairs lining the sidewalk, little red wagons carrying the smallest paraders, and open homes filled with buffets of potluck. This is where I tasted the best chili. I have struggled to recreate the flavor. Although I have, time and again, turned to my own mother in law's chili recipe, it is this potluck Chili that still haunts me and guides my tastebuds every time I cook up a big batch.
I think I've come pretty close to achieving that taste. It's not perfect, but it will have to do for now. And when I do make this classic chili, the Sweet Corn Muffins are the requisite side. I like to think they need each other.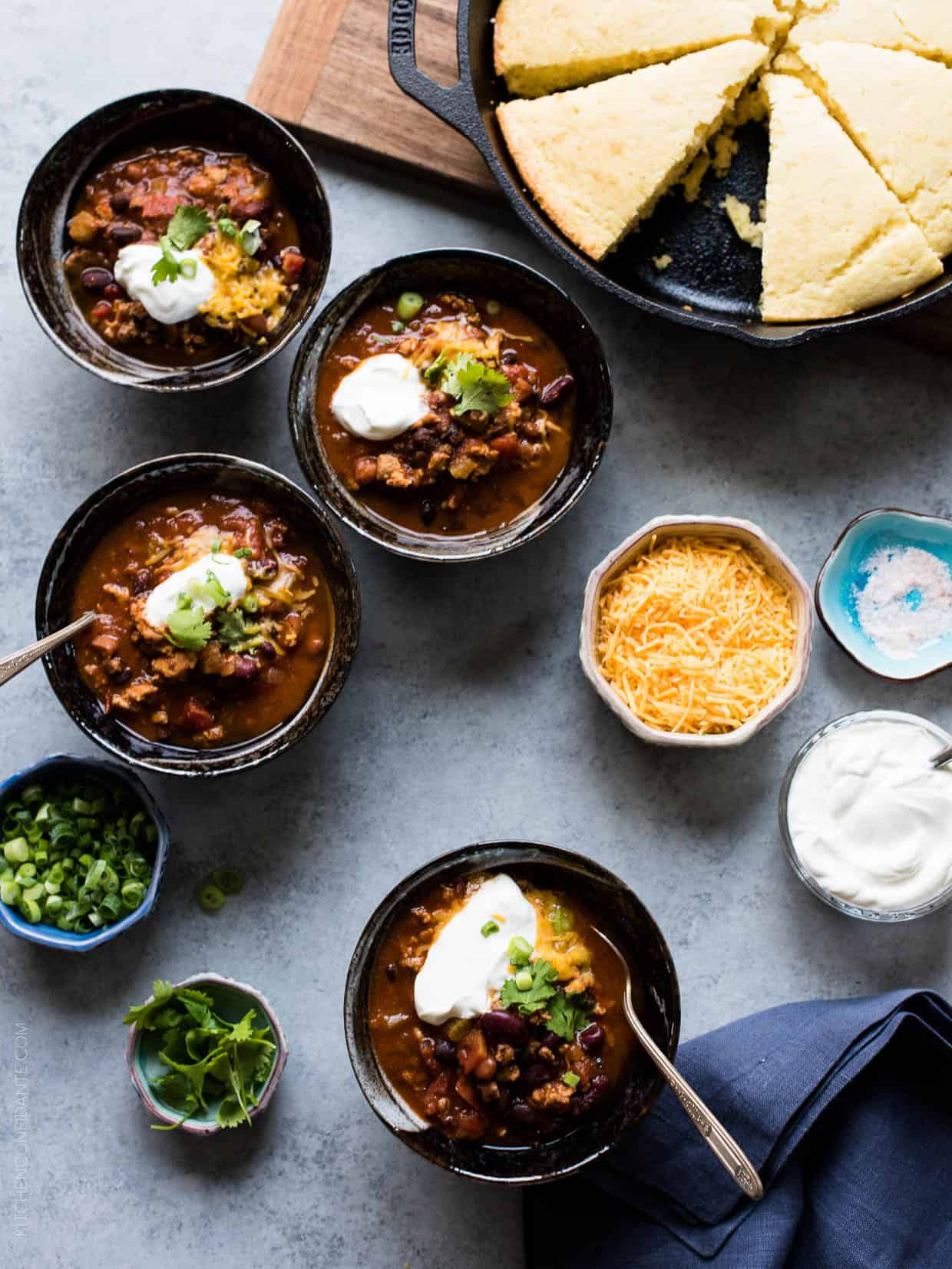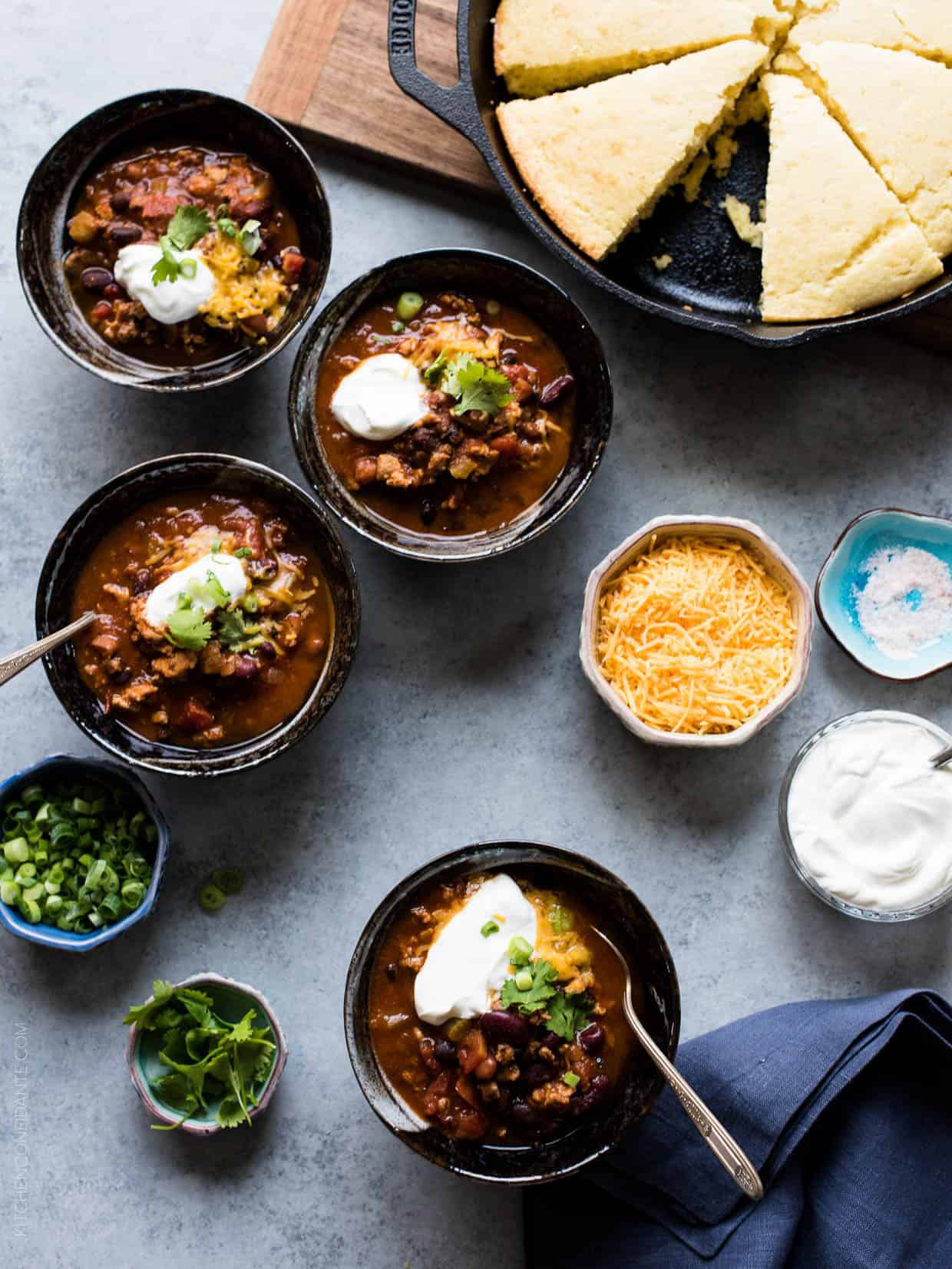 Enjoyed this Classic Chili? Try more favorite comfort food recipes:
 Arroz Caldo
Filipino Chicken Adobo
Filipino Chicken and Asparagus Sotanghon (Glass Noodle) Soup
Homemade Fresh Ginger Tea (Filipino Salabat)
Pressure Cooker Creamy Rotisserie Chicken and Wild Rice Soup
Spaetzle with Garlic Butter Mushrooms and Baby Kale
Classic Chili
Classic chili bubbling on the stove calls to mind homespun comfort, the rustling of autumn leaves, and cozy moments with family. Pair it with sweet corn muffins for the classic simple supper.
Ingredients
1

tablespoon

canola oil

1

pound

ground beef

1

pound

ground turkey

2

small onions

chopped (I like a combination of yellow and red onions)

2

cloves

garlic

minced

kosher salt and freshly ground pepper

to taste

1

tsp

cumin

to taste

1

tsp

paprika

1

tsp

cayenne pepper

1

tsp

oregano

1

tsp

marjoram

1 6

oz

can tomato paste

1 28

oz

can diced tomatoes

1-2

cups

low sodium beef broth

4

cans

beans

I like to do 1 can each of kidney, black, cannellini, and pinto. If you have time to soak your beans, use dried.

4-5

stalks of celery

finely diced

2-3

tablespoons

sugar
Instructions
In a Dutch oven or large pot (or insert of a slow cooker), heat the canola oil over medium-high heat. Brown the ground beef and ground turkey, stirring often and breaking down the meat with a wooden spoon until evenly crumbled. When browned, add the the onions and garlic, and season with a little salt and pepper. Cook until the onions have wilted, then add cumin, paprika, cayenne pepper, oregano and marjoram. Stir in tomato paste, along with the diced tomatoes, beef broth, beans, celery and sugar. Bring to a boil, then lower heat to a simmer. Cover, and cook slowly and taste often, adjusting seasonings as necessary, for at least 1 hour, stirring occasionally. The longer it cooks, the better it tastes (and I do believe it tastes better the next day). If you are using a slow cooker, transfer to a slow cooker and let it bubble for 4-6 hours on high or 8-10 hours on low.

When serving, garnish with green onions, sour cream, cheddar cheese, red onions, jalapenos, etc. Serve with Sweet Corn Muffins (see notes below).
Notes
If you wish, the chili cooks up wonderfully in a slow cooker – and this is my favorite way to cook it each Halloween, when the family is busy with trick or treaters and running around with friends.
*Do not laugh, but my favorite recipe for Sweet Corn Muffins come straight off the box for Albers Yellow Corn Meal. I just love it, so I figure, why mess with a good thing? The recipe can be found here.
Nutrition
Calories:
231
kcal
|
Carbohydrates:
12
g
|
Protein:
20
g
|
Fat:
11
g
|
Saturated Fat:
3
g
|
Cholesterol:
57
mg
|
Sodium:
373
mg
|
Potassium:
704
mg
|
Fiber:
2
g
|
Sugar:
7
g
|
Vitamin A:
600
IU
|
Vitamin C:
13.9
mg
|
Calcium:
53
mg
|
Iron:
2.9
mg