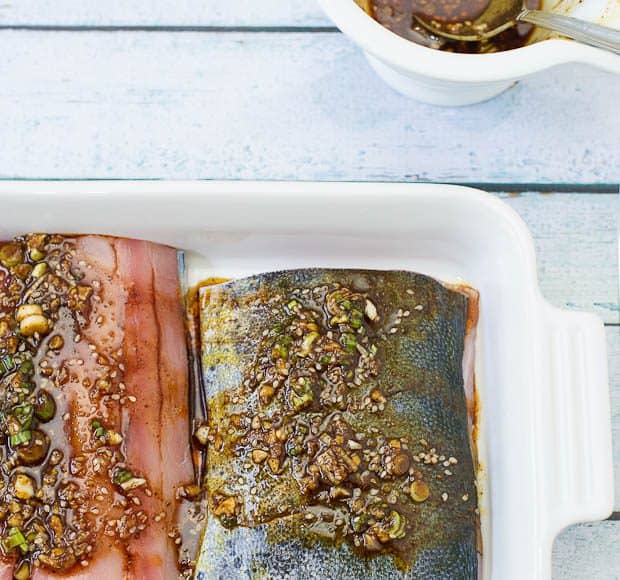 Soy-Sesame Grilled Fish
I am sitting here at my desk, and I just decided to turn on Pandora. My daughter had been listening to Cimorelli Radio and the hyper-happy teeny-bopping noises started blaring from my speakers. Agh! Change it quick, my brain instructed. I then remembered that my…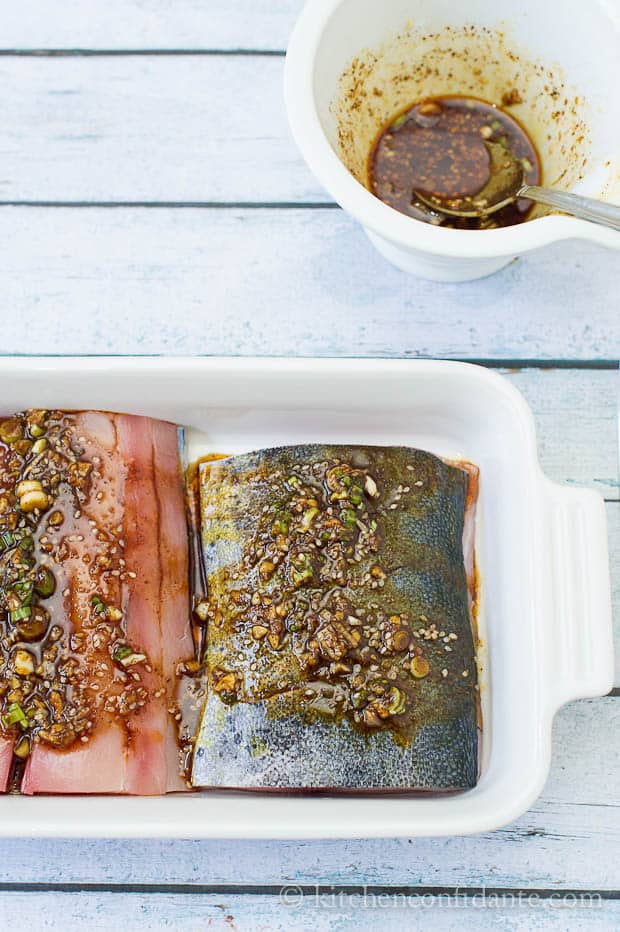 Soy-Sesame Grilled Fish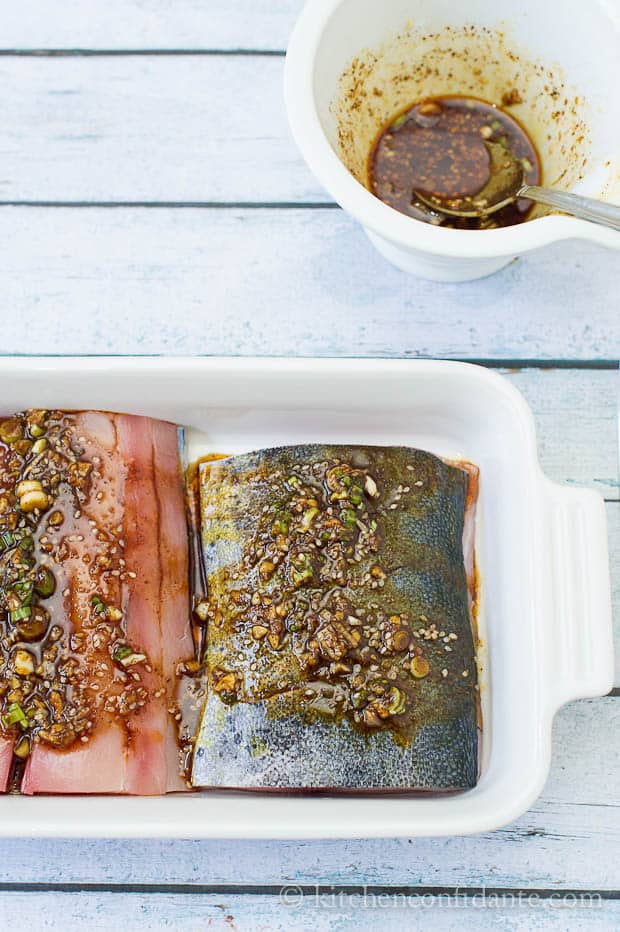 I am sitting here at my desk, and I just decided to turn on Pandora. My daughter had been listening to Cimorelli Radio and the hyper-happy teeny-bopping noises started blaring from my speakers. Agh! Change it quick, my brain instructed. I then remembered that my husband told me that he had been listening to Hawaiian Islanders Radio. My heart slowed as Israel Kamakawiwo'ole's voice soothed and his ukelele began to strum.
Much better.
Then I glanced to my right and saw a picture from 11 years ago. It was the evening before 9/11, before the world changed. I had a flower in my hair and life was less complicated. I remembered our honeymoon, both the sweet and the sad, and wistfully wished for a return to the islands.
We have since returned to Hawaii several times, creating newer, happier memories, and with the children. It will remain a special place. But when I'm here, on the mainland, and craving a bit of the island flavor, I think of fresh fish, grilled, breezy dinners, and the purr of the ocean. I may not be able to hear the waves, but with this simple Soy-Sesame Grilled Fish, it helps tide me over until the next vacation. It's featured today on My Way Home on Wayfair, I hope you enjoy it!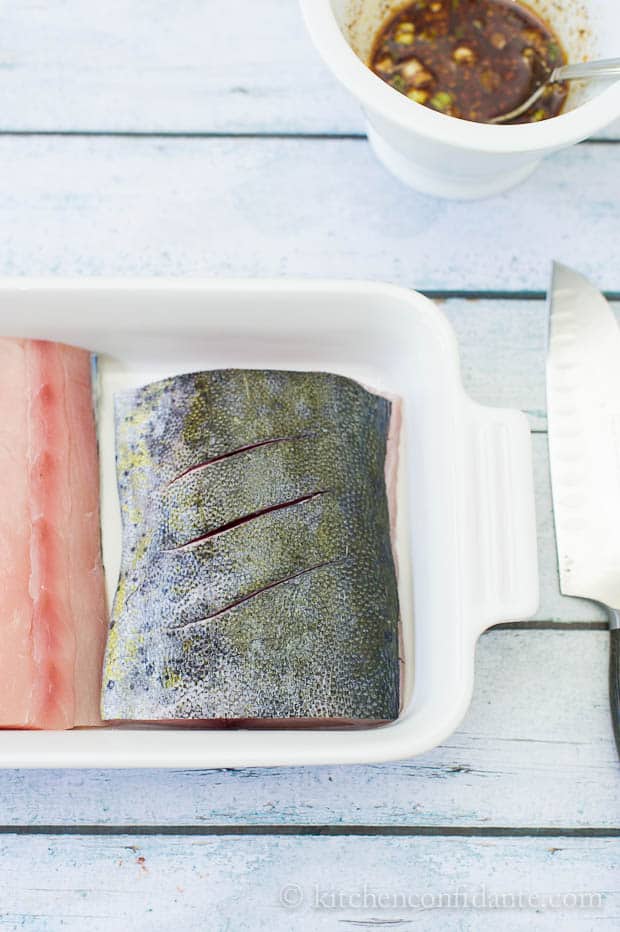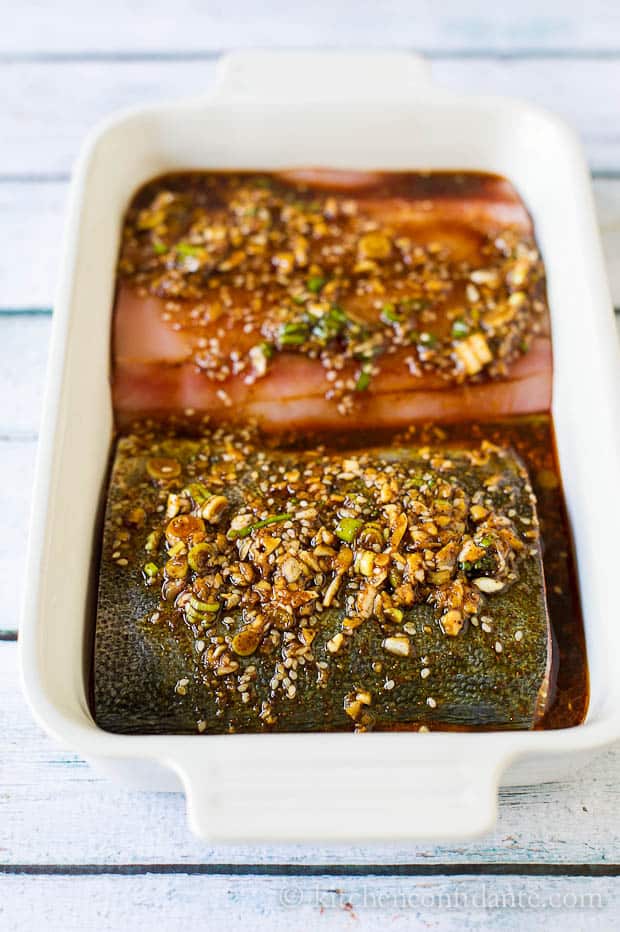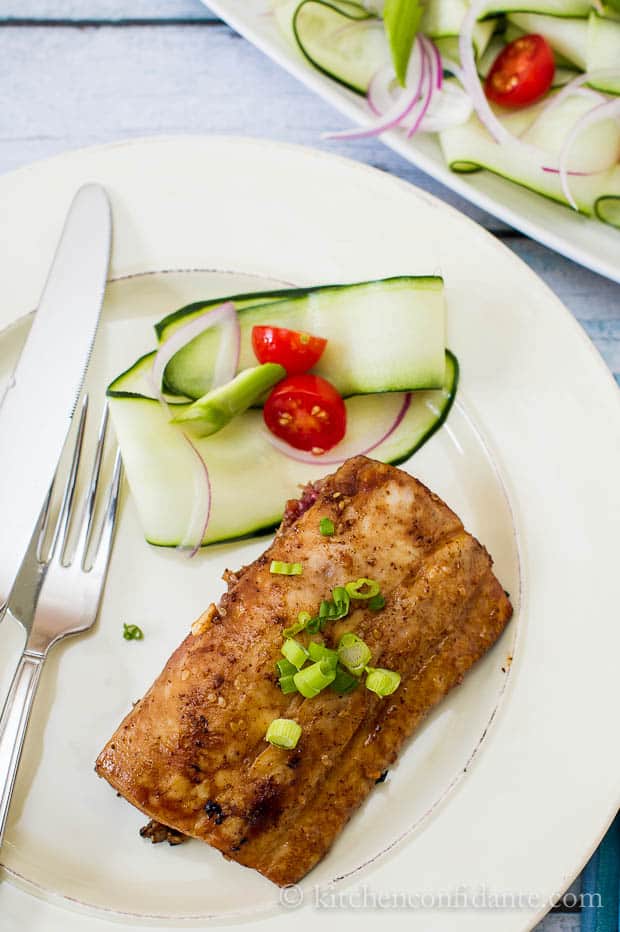 For the recipe, click here.