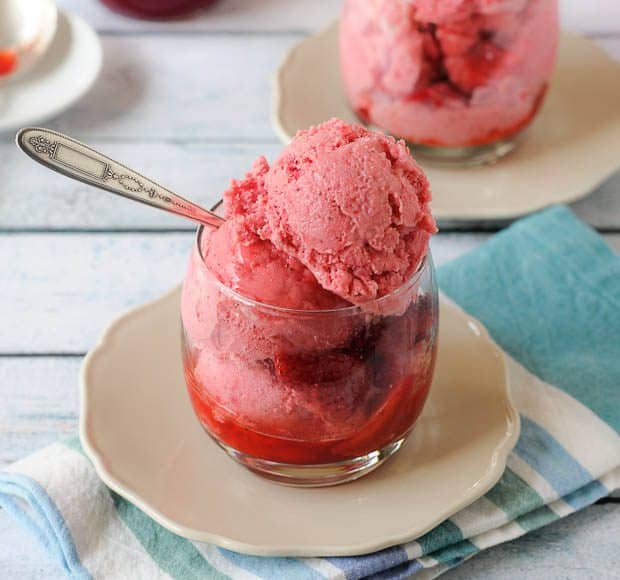 Strawberry Frozen Yogurt
The dog days of summer are nearly here. I will be the first to admit that I am ready. The drain of the busy school year is evident with my little ones; even my kindergartner (who will soon be no longer, sob!) is burnt out.…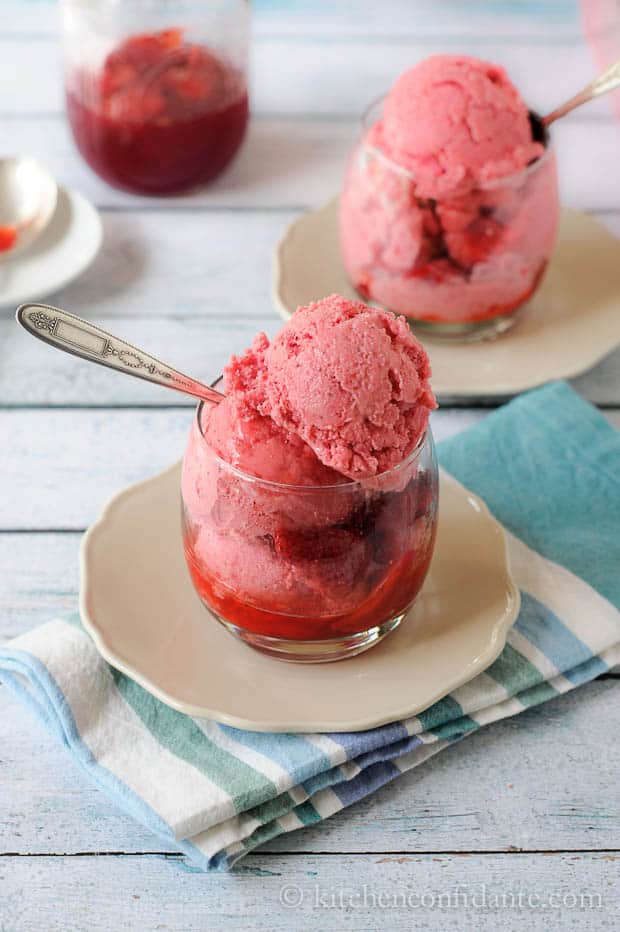 Strawberry Frozen Yogurt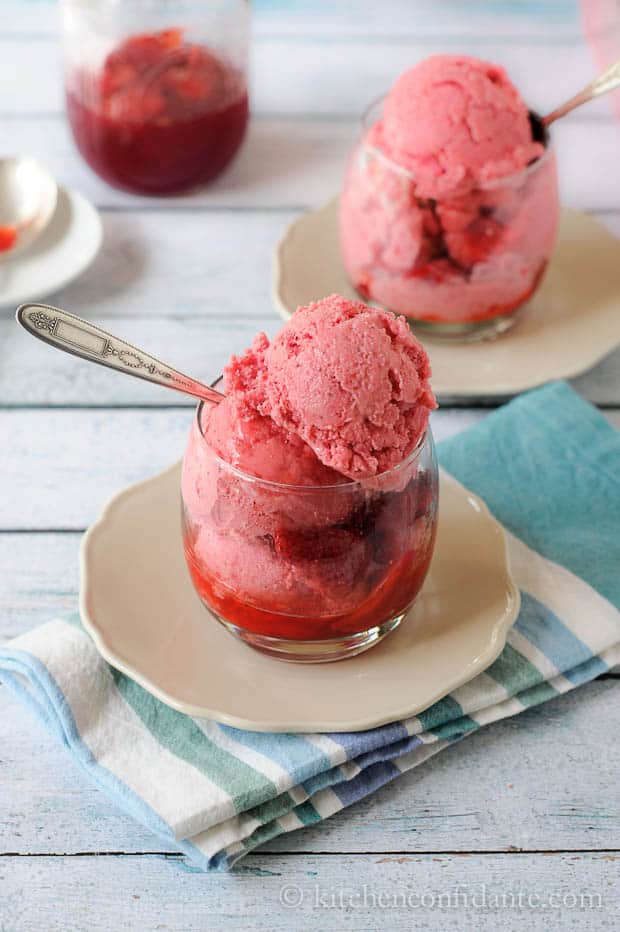 The dog days of summer are nearly here. I will be the first to admit that I am ready. The drain of the busy school year is evident with my little ones; even my kindergartner (who will soon be no longer, sob!) is burnt out. A few months of no homework or rigid schedules sounds really good right about now, to all of us.
Of course, I'm laughing to myself as I type this, because I know that after about a week of no school, the honeymoon will be over, and the dog days of summer will take on another meaning altogether. This mama might be looking into sleepaway camps after having the kids home for a week.
I joke. Really, you know I do. I am setting goals for my time with the kids – more time at the parks, more time at the pool. more time to really enjoy my children. I've been listening to them play together, and the other day, I heard that distinct giggle. You know the kind — those uncontrollable giggles that just keep rolling and rolling. It was music to my ears, and a tune that I realize I haven't heard in a long while. I'm hoping that this summer, there will be time to hear it more.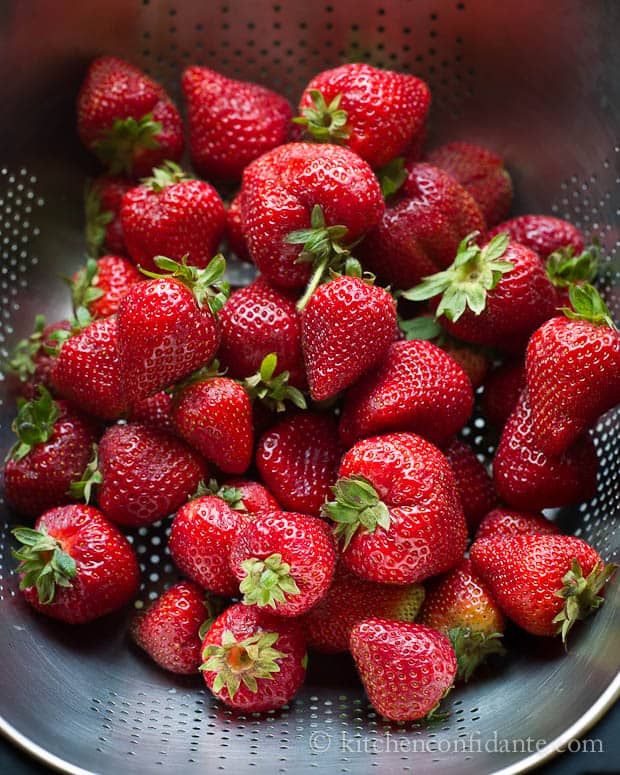 I want to hear those giggles as we go fruit picking, and to take home our bushels to transform into treats. And when we pick more than our bellies can hold, there will be batches of icy sweets, such as this Strawberry Frozen Yogurt, floating in a homemade strawberry sauce.
Are you ready? What are you looking forward to most this summer?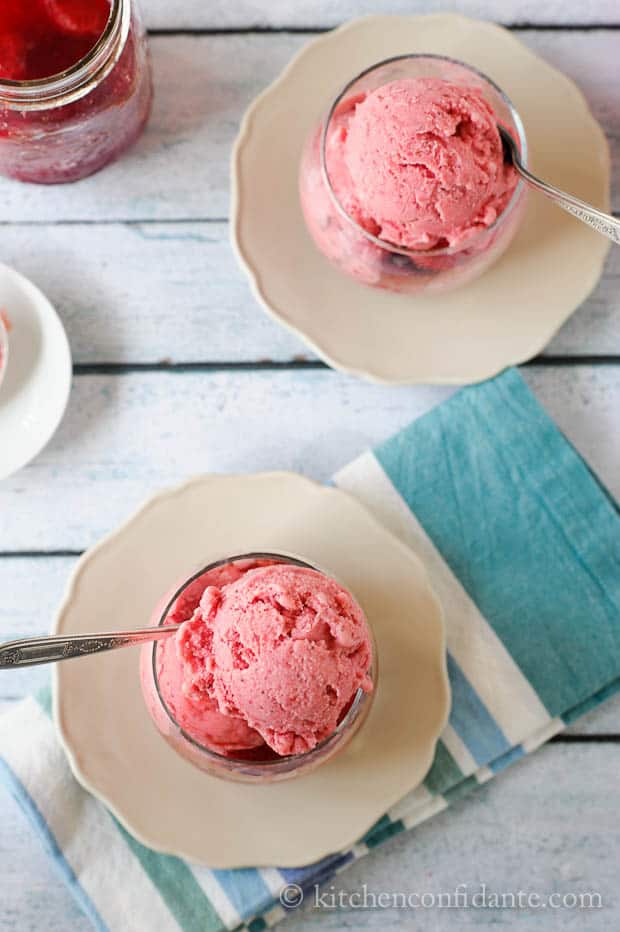 A sweet treat for the summer, this frozen yogurt is made even more fun served floating atop a homemade strawberry sauce.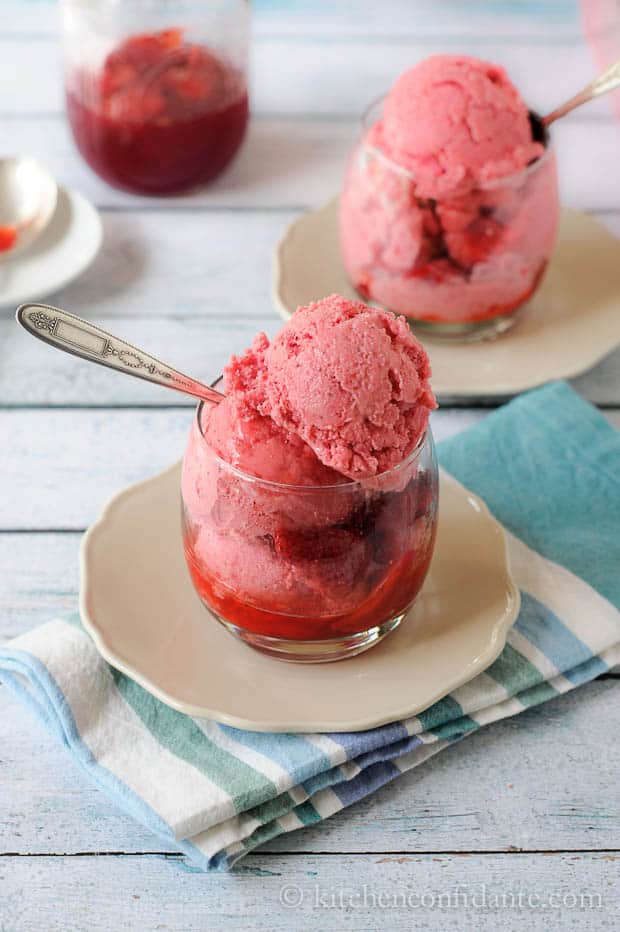 Print Recipe
Ingredients
2 pints strawberries, hulled and sliced
1/2 cup sugar
juice of 1/2 lemon
1 cup creamy vanilla yogurt
1 cup 2% Greek yogurt
Instructions
Combine the strawberries, sugar and lemon juice in a saucepan and bring to a boil over medium heat. Adjust sweetness if necessary with more sugar. When the sugar is dissolved, lower heat to a simmer and let it cook for about 5 minutes. Remove from heat and chill until completely cool.
Take 1/2 of the sauce and stir together with the vanilla yogurt and Greek yogurt. Pour into the pre-frozen bowl of your ice cream maker and churn for about 30 minutes, or until it has achieved a thick, frozen yogurt consistency. Enjoy immediately or store in a tightly sealed container in the freezer. Serve with remaining strawberry sauce.