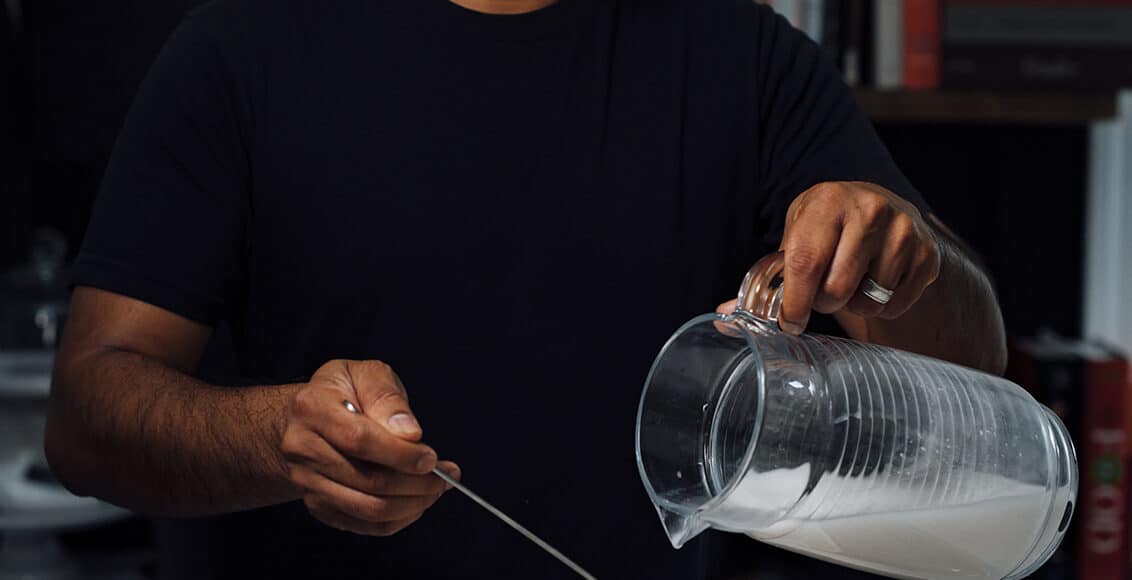 The Science Behind Food and Flavor with Nik Sharma
In Episode 32 of the Kitchen Confidante Podcast, Liren talks to Nik Sharma, author of the blog A Brown Table, about his childhood in India and his journey from a career as a scientist to becoming a food writer and cookbook author.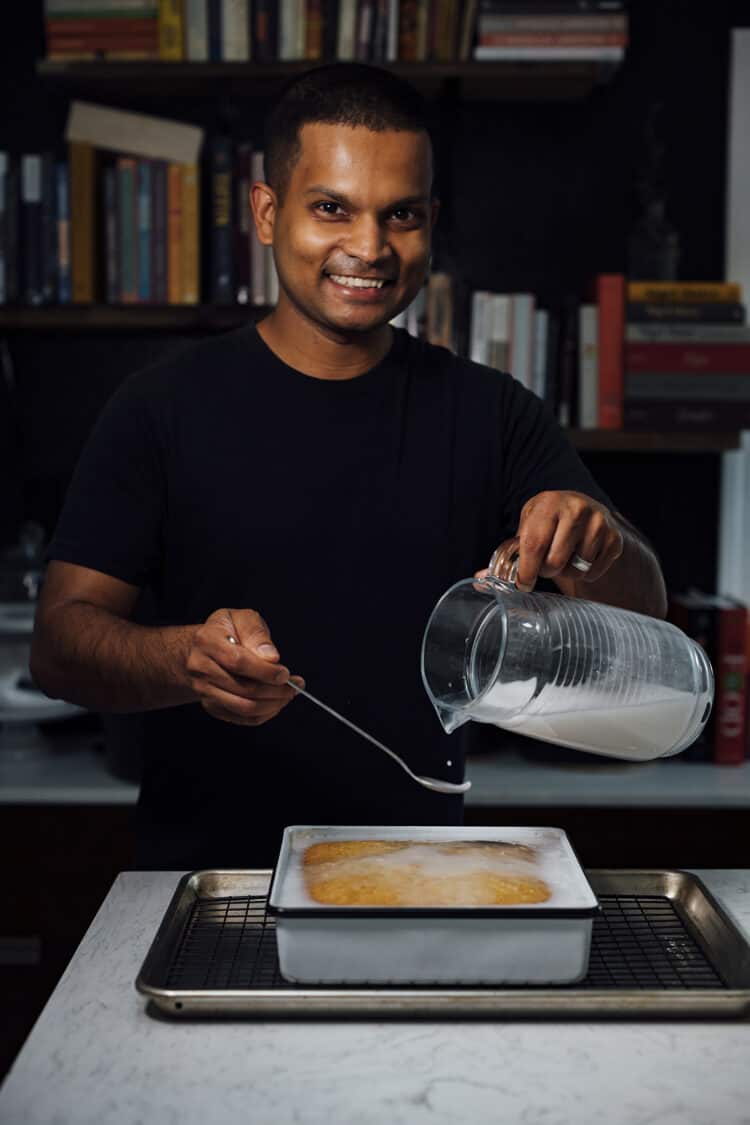 The Science Behind Food and Flavor with Nik Sharma
Episode 32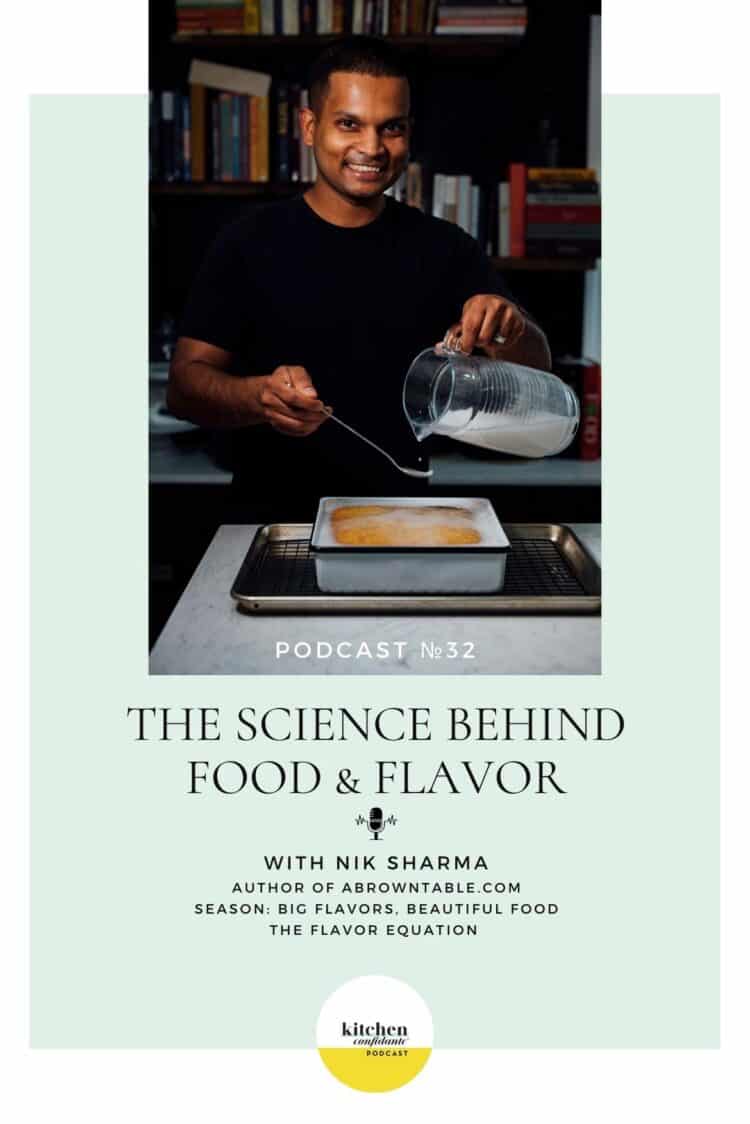 Nik Sharma is a molecular biologist turned food writer and photographer. He is the award-winning writer behind the blog A Brown Table and the critically acclaimed cookbooks Season: Big Flavors, Beautiful Food and The Flavor Equation. Nik's recipes are also featured in Serious Eats, The San Francisco Chronicle, The New York Times, and more.
I recently talked to Nik on the podcast about his childhood in India and his journey from a career as a scientist to food writer and becoming a cookbook author. Listen to the full episode here or keep reading for some of my favorite moments with Nik.
What was it like growing up in India?
I was very bookish growing up, and I loved to read. I especially loved to read science textbooks. At the end of the school year, I'd get next year's books to read over the summer, and this is where my love of biology and chemistry began. But I also read a lot of comics, crime and mystery novels, and other genres that took you away from ordinary life.
I love and miss the rich, innovative street food culture of Mumbai. Mumbai is a city that never sleeps, and my friends and I would go out late at night to places like this Kebab cart with a built-in portable charcoal grill. I sometimes struggle in America because restaurants here close earlier.
I also miss the seafood in India. I grew up eating pickled and dried fish and shrimp, a huge part of Mumbai food culture. Indian seafood uses a lot of strong flavors and doesn't shy away from small fish, but California treats seafood delicately, in comparison.
What was your experience like writing your cookbooks?
Writing my first book, Season, was a very deep, personal experience. I wanted to educate people about seasoning food while also talking about the different seasons of life that change you and make you who you are. This book pays tribute to my past life in India and my current life in America, and how those two things merged later in life.
My second book, The Flavor Equation, was much harder to write because it focuses on the science behind the flavor components that make up any meal. It was a more intellectual exploration of cooking. This book was such a challenging but rewarding project; I was able to combine both my careers in science and cooking into this unique project.
Sometimes I do miss working in science and having access to the lab. I will be working on a recipe and wish that I could go deeper into its science but can't. But I am always using a scientific and historical approach to cooking and problem-solving in the kitchen. I want to figure out what problems people want answers for and develop solutions. In my next project, I want to do more microscope photography and get more artistically creative, but I'll need access to the right equipment.
Learn more
Listen to the full podcast episode with Nik, find him on Instagram @abrowntable, and order his books at ABrownTable.com.
Related posts
Sweet Potato Bebinca (Goan Pudding Cake) from Nik's cookbook, Season.