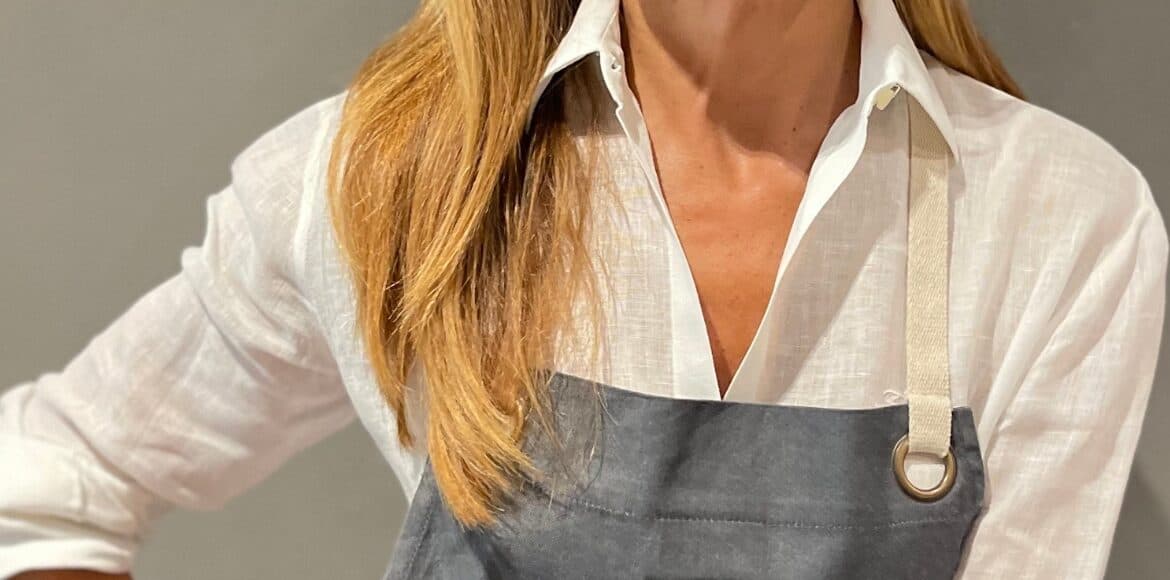 Traditional Italian Gelato with California Ingredients with Patrizia Pasqualetti
In Episode 62 of the Kitchen Confidante Podcast, Liren Baker talks with sisters Patrizia and Graziella Pasqualetti about family's renowned Gelateria Pasqualetti in Orvieto, Italy, how Patrizia brought this passion and gelato expertise to California, her partnership with Eataly, and more!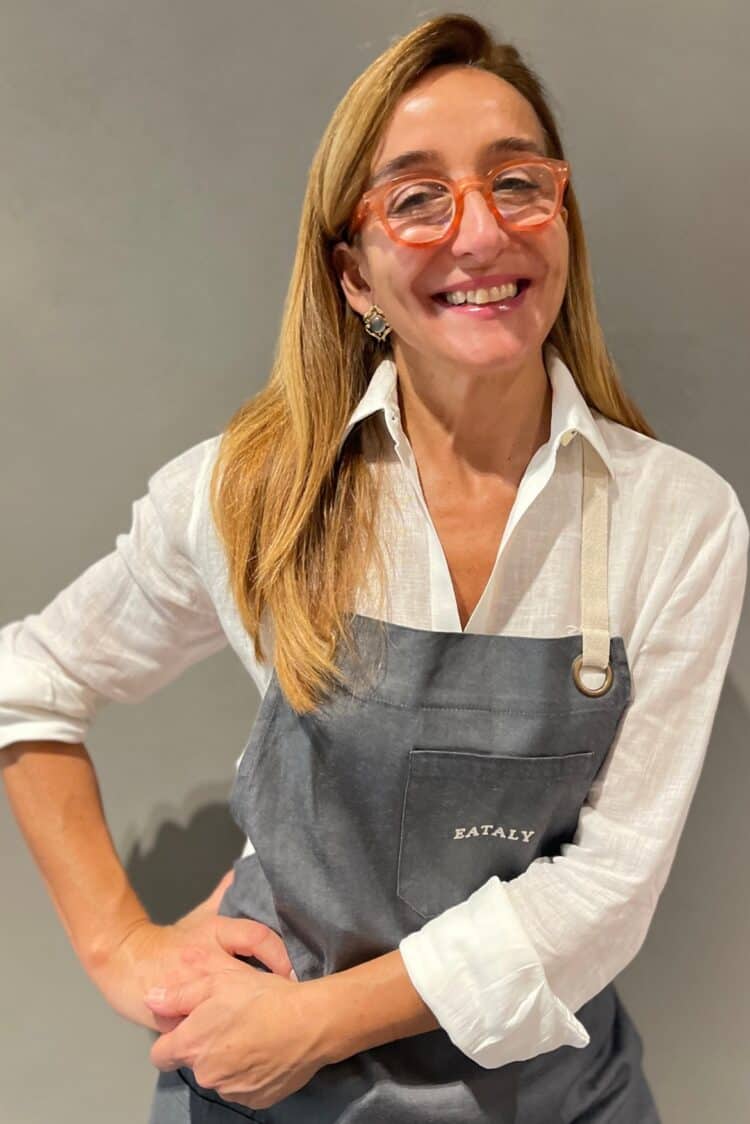 Traditional Italian Gelato with California Ingredients with Patrizia Pasqualetti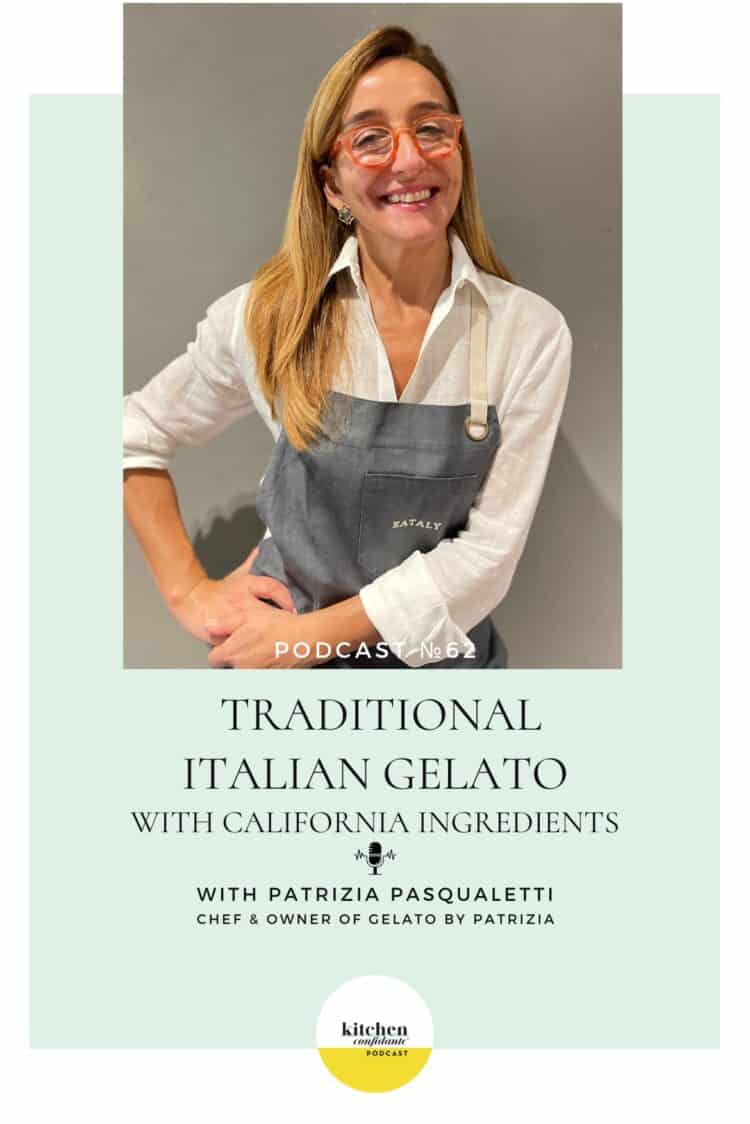 The Art of Authentic Italian Gelato — with Patrizia and Graziella Pasqualetti of Gelateria Pasqualetti
On the podcast, I recently spoke with Patrizia and Graziella Pasqualetti of the renowned Gelateria Pasqualetti. These women represent generations of tradition in the art of Italian gelato making.
Gelateria Pasqualetti was founded by their father, Giuseppe, in Orvieto, Italy, where they share their passion and love for good ingredients with every gelato flavor they produce. Patrizia brought this passion and generations of gelato expertise to California. As the former master gelatiere at Gio Gelato, her artisanal creations can now be found in Eataly Silicon Valley and Los Angeles. Graziella, meanwhile, holds down the fort in Italy with the locations that have expanded beyond Umbria.
In this episode, we chat about the art and history of gelato, what makes it such a satisfying, delicious treat, the joys of running a family business, and what it is like translating this Italian treat to an American audience.
Listen to the full episode here or keep reading for some of my favorite moments with Patrizia and Graziella.
How did your family first get into making gelato?
Our father had the idea to get back to making gelato using only clean, fresh, healthy ingredients. He was one of the first and only to do this at the time.
Each ingredient's quality, smell, and taste are key to creating the sensory experience we want to share with people. So, our passion for finding the best ingredients is part of what sets us apart.
I started making gelato because working in the family business is just what you do. But my father's passion quickly spread to me. I fell in love with the ingredients, the process, and sharing the experiences with our customers.
Now, my son is interested in the business, and we hope to pass the business down through the family. It is so important to share the passion for food with the next generation.
What is the secret that gives gelato its unique characteristics?
Many Americans wonder what the difference is between gelato and ice cream. The primary difference is the fat content. Gelato uses milk with very low fat content. The result is its characteristic smooth, clean, and satiating experience.
Due to the low fat content, gelato also does not feel as cold and heavy as ice cream. It won't give you brain freeze. Instead, you feel warm when you eat it. We say it warms your heart and makes you feel better!
Another difference is that the flavors are very concentrated in gelato. Nothing is artificially colored or camouflaged. That is why we have such a passion for researching and finding only the very best ingredients. The concentrated fresh ingredients like seasonal fruits and quality chocolate make all the difference in creating a strong, satisfying, delicious flavor.
We have found many fantastic farmers in California and Italy to source ingredients from. For example, we love our partnership with Straus Family Creamery in California. They share our passion for quality ingredients and produce a great product with the right fat content and acidity for our gelato.
Learn more
Listen to the full podcast episode with Patrizia and Graziella, and learn more at ilgelatodipasqualetti.com or eataly.com.
Related posts
Eataly Silicon Valley Brings a Taste of Italy to the Bay Area, with Alex Saper and Cristina Flores
Caramel Popcorn Affogato
European Hot Chocolate