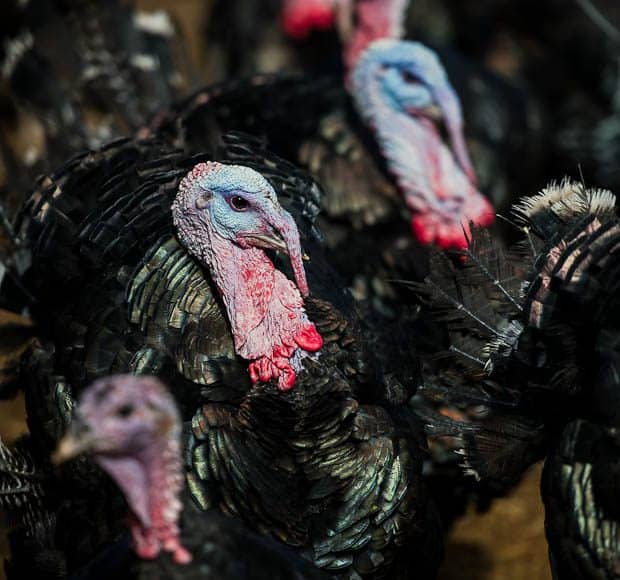 A Visit to Diestel Turkey Ranch & Sticky Garlic-Soy Turkey Wings
As November looms ahead, this is the time of year that I begin to think of how my family will celebrate Thanksgiving. Some years are spent with friends, some with neighbors, and some, just the four of us. This year, I am especially excited because…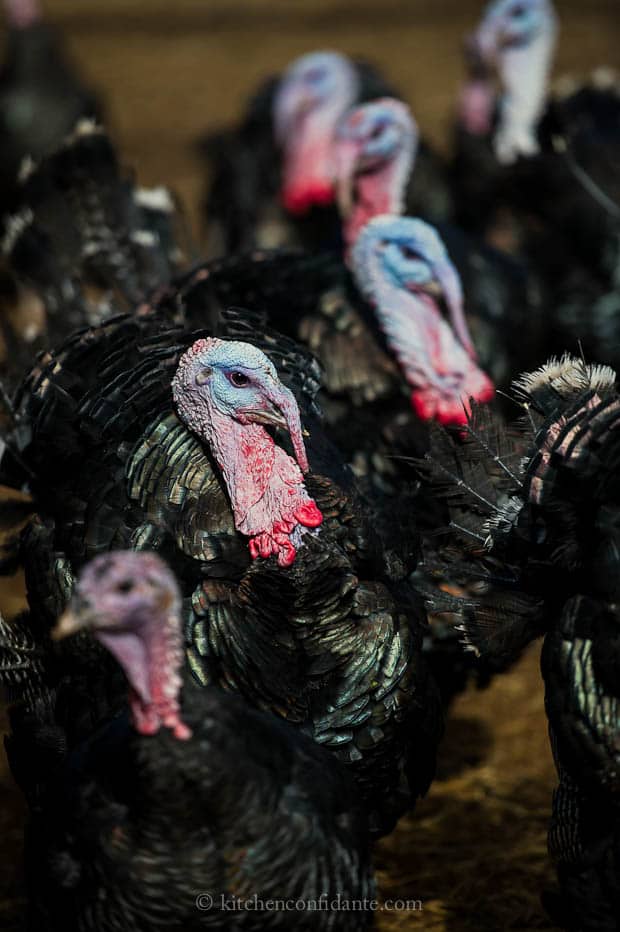 A Visit to Diestel Turkey Ranch & Sticky Garlic-Soy Turkey Wings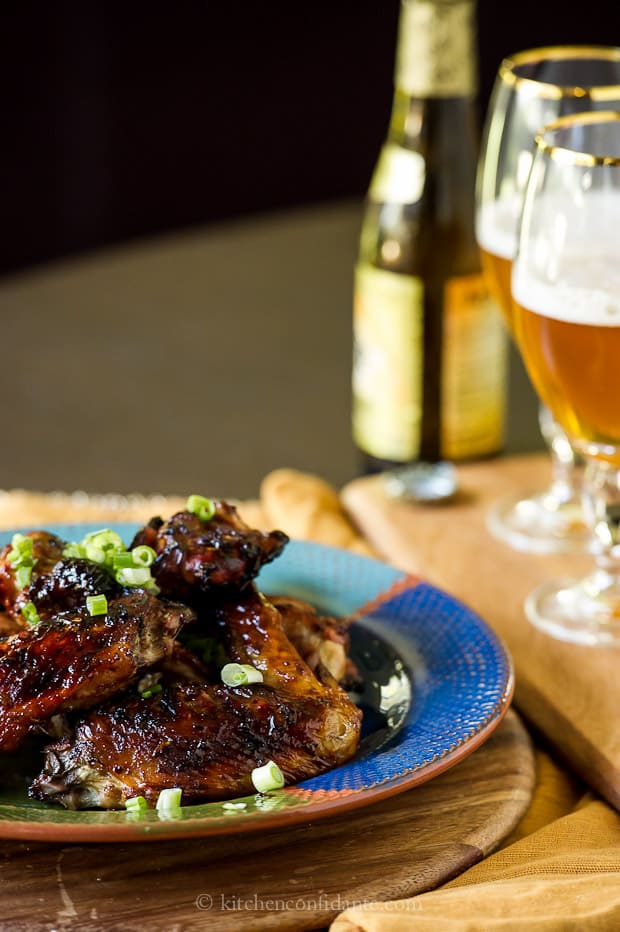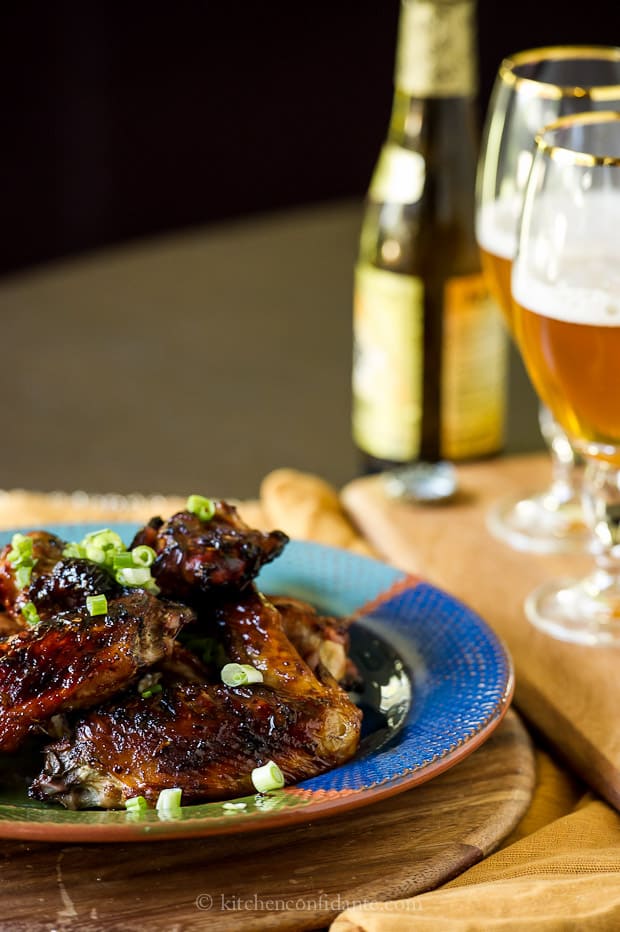 As November looms ahead, this is the time of year that I begin to think of how my family will celebrate Thanksgiving. Some years are spent with friends, some with neighbors, and some, just the four of us. This year, I am especially excited because my family will be traveling from far and wide to join us at the table. I have not had a Thansgiving with my brother and sister in years, so you can just imagine how special this year will be.
But there's always one more guest, one more family. Year after year, we have the Diestel family at our table. They may not be seated next to us, but one of their beautiful turkeys graces our meal, and has become part of our family tradition. And in that way, they have joined us, fed us, grown old with us, and created family memories with us.
When I was invited by Whole Foods Market to visit the Diestel Turkey Ranch in Sonora, California a few weeks ago, I knew I had to go.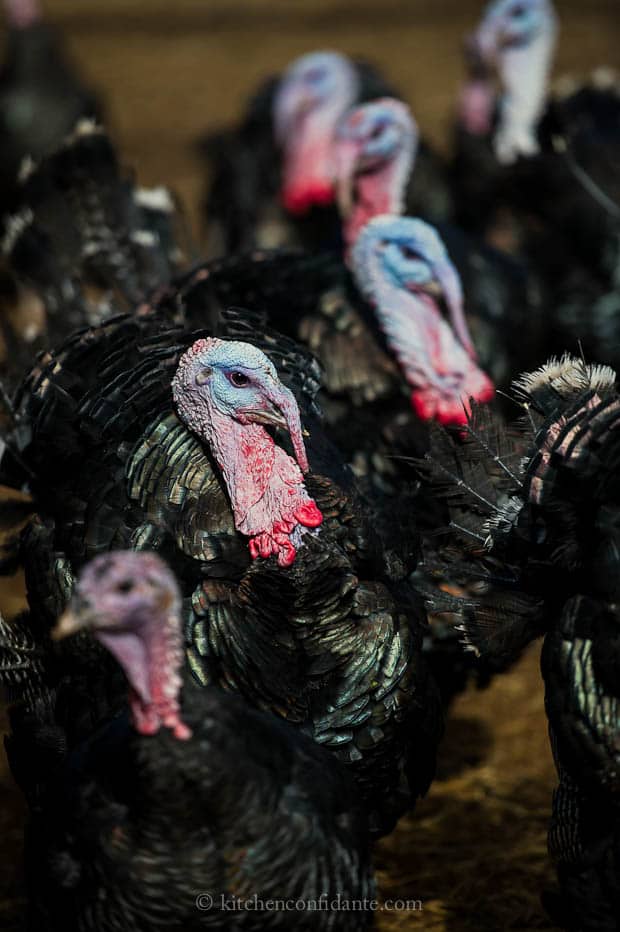 The last time I drove towards the Sierra Foothills towards Yosemite, through the historic, sleepy towns that had its boon in the gold rush days, was far removed from my memory. As my car neared the town of Sonora, my eyes were greeted by rediscovered beauty. I was surrounded by flaxen hills, the golden grasses waving as I drove by. Greying barns and fences led to croppings of dark, gnarly rocks, and my heart soared. With each dip in the road, to each curve my steering wheel would follow, I breathed in amazement at the undulating landscape. I wished I could stop at each turn to retrieve my camera, but the urgency for a bathroom from the long drive forced me to keep going. I had to settle myself to simply allow my heart to swell with emotion at the landscape of this gorgeous piece of California.
The evening of my arrival, our group made another drive through windy cliffs towards the town of Murphys. There, at the charming Magnolia Cafe, we were greeted by Tim and Joan Diestel, and their children, Jason, Heidi and Garrett. As I met each of them through the course of the trip, I was truly touched at how sincere and thoughtful each of them were, at how respectful they are of the business they run together, and of the animals and land in their care. I do believe that their success comes from their passion, and the values that they instill in their work.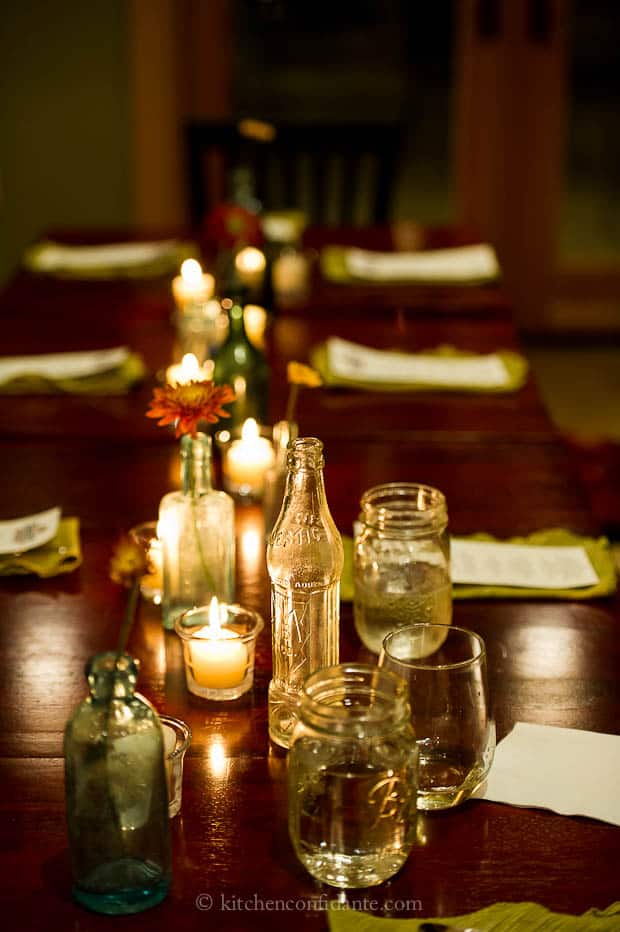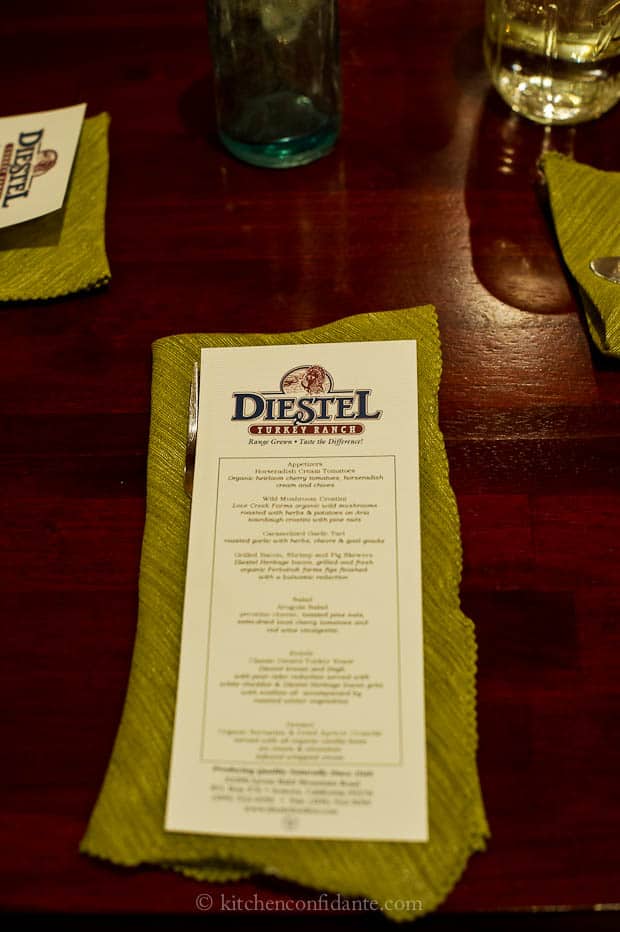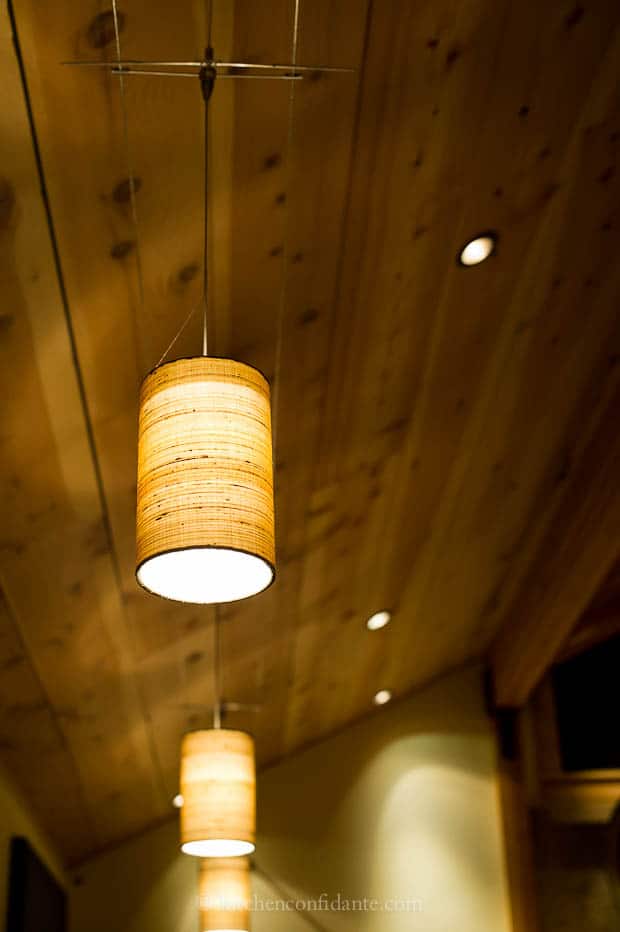 That night's dinner was carefully prepared by Magnolia Cafe's Chef/Owner Devon Shires, and of course, Diestel Turkey was the shining star. I loved the Grilled Bacon, Shrimp and Fig Skewers highlighting the Diestel Heritage bacon and of course, my favorite figs. The entree featured a Classic Diestel Turkey Roast with beautiful roasted winter vegetables. Chef Shire's dessert was magnificent – an Organic Nectarine and Dried Apricot Crumble – I loved the combination of fresh and dried stone fruit and can't wait to try that here at home.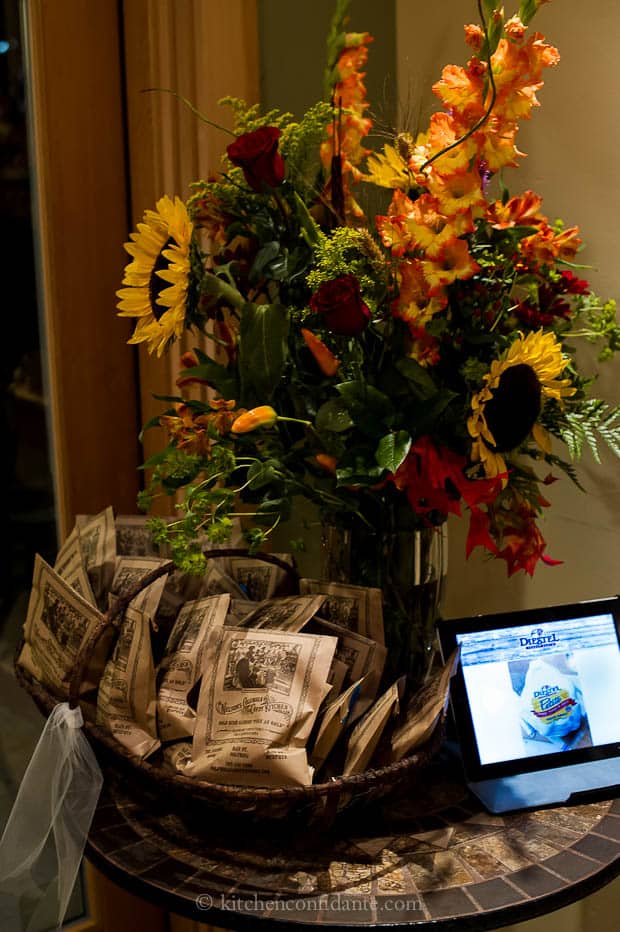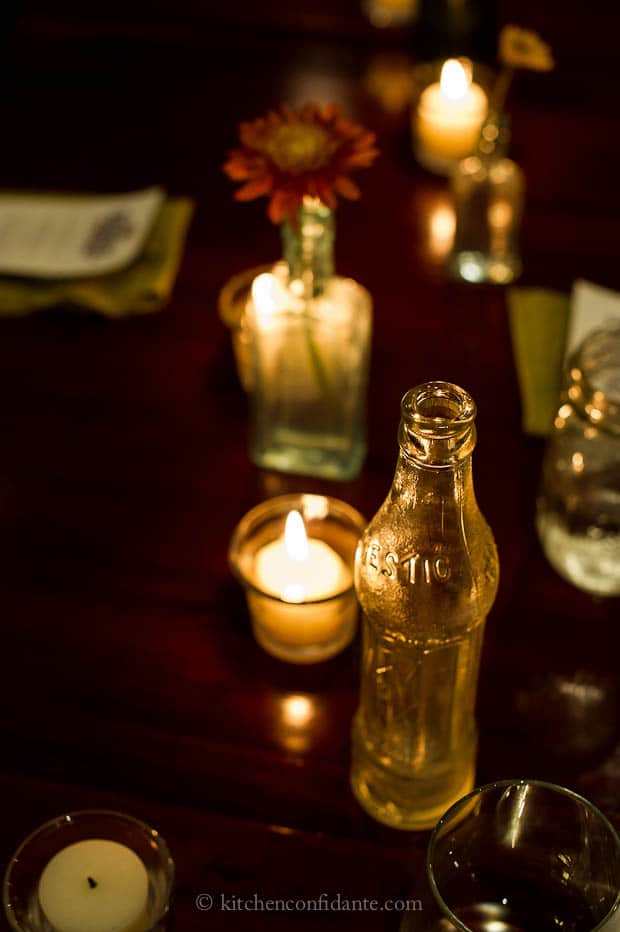 The following morning unveiled a stunning autumn day, and when I drove into the Diestel Turkey Ranch, the road was flanked on either side by endless hills of luscious green, and trees shading the flocks of turkeys enjoying the beautiful day. We were warmly welcomed by the extended Diestel family, and smoke from an impressive barbecue smoker wafted temptingly across the farm, hinting at later's lunch.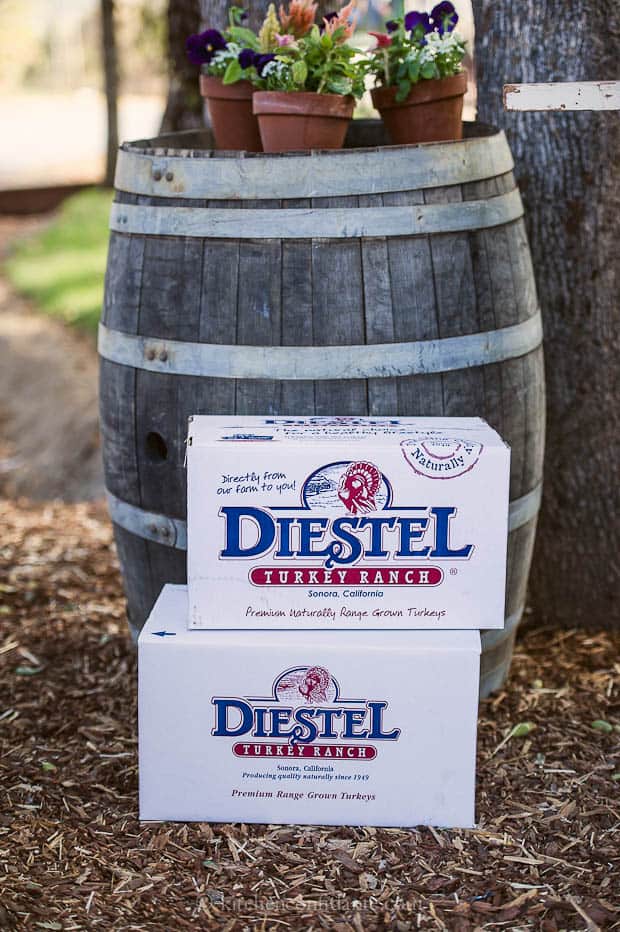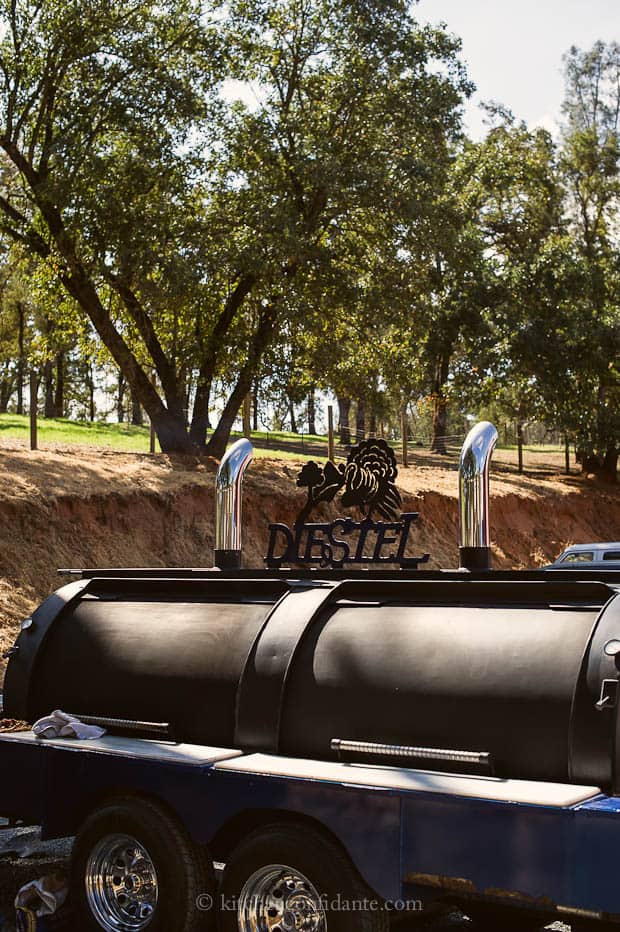 Joan and Heidi Diestel shared with us their history as a farm, dating back to its founding in 1949 by Jack Diestel. It was fascinating to me to learn more about the ranch's beginnings and how they marry time honored traditions of caring for their organic birds in a wholesome way with son Jason's innovative ideas in creating an earth friendly farm environment.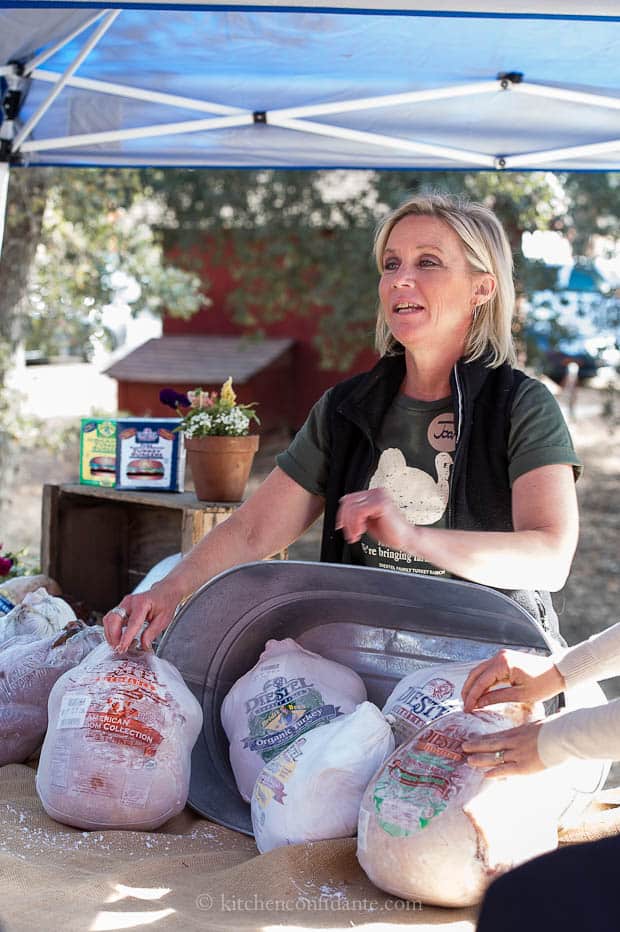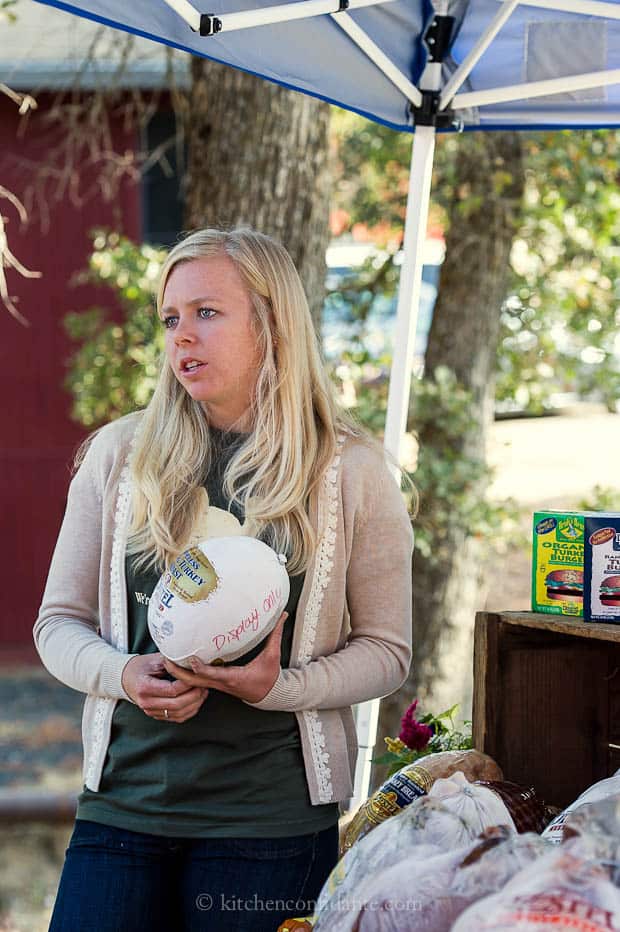 Some things have not changed. They firmly believe in walking the flock every single day. They give the turkeys the freedom to exercise and give them a healthy place to live. Time is never rushed, giving the birds the time they need to grow and develop flavor naturally. And they never take any shortcuts. It is a labor of love that is evident everywhere you turn.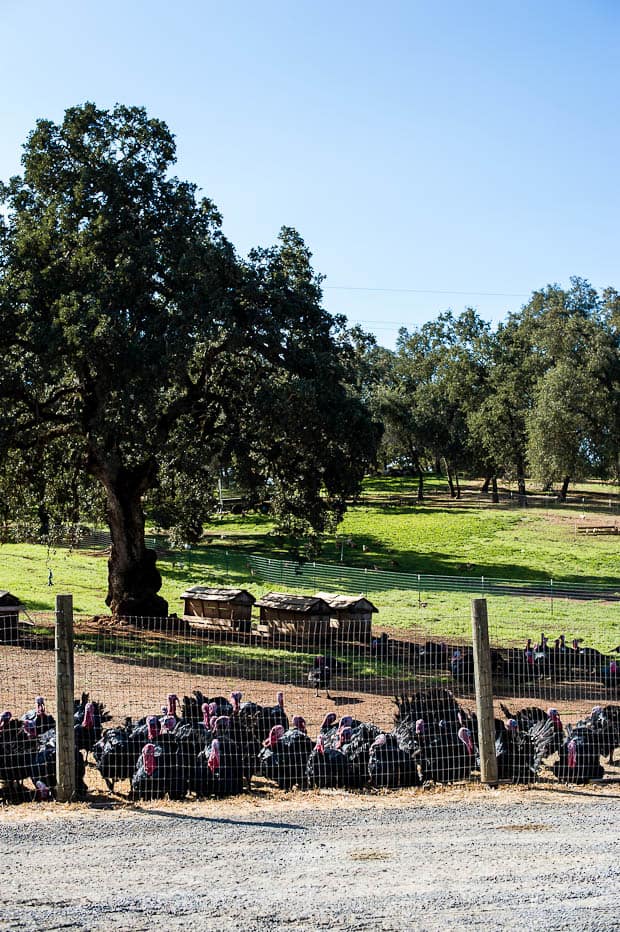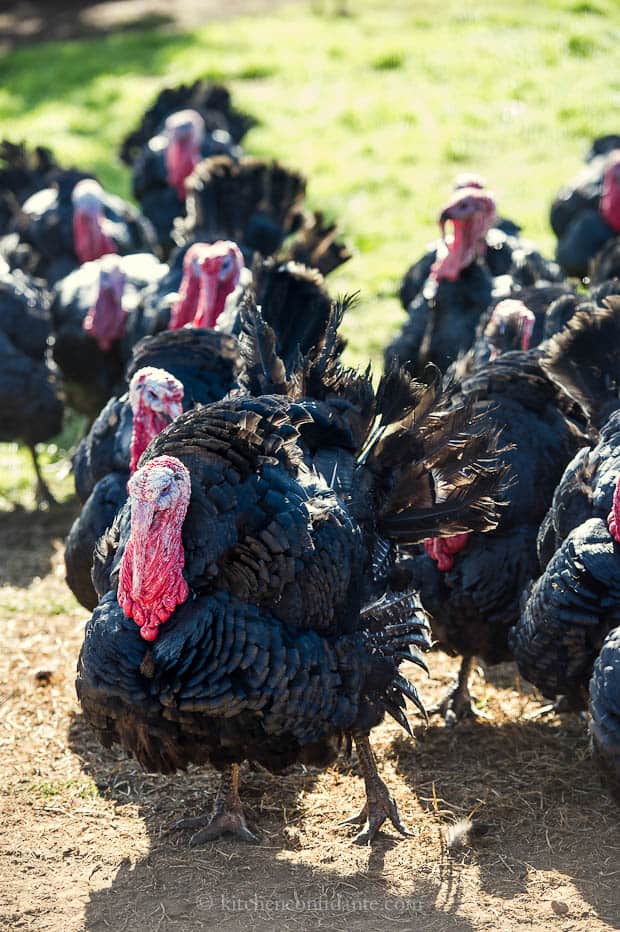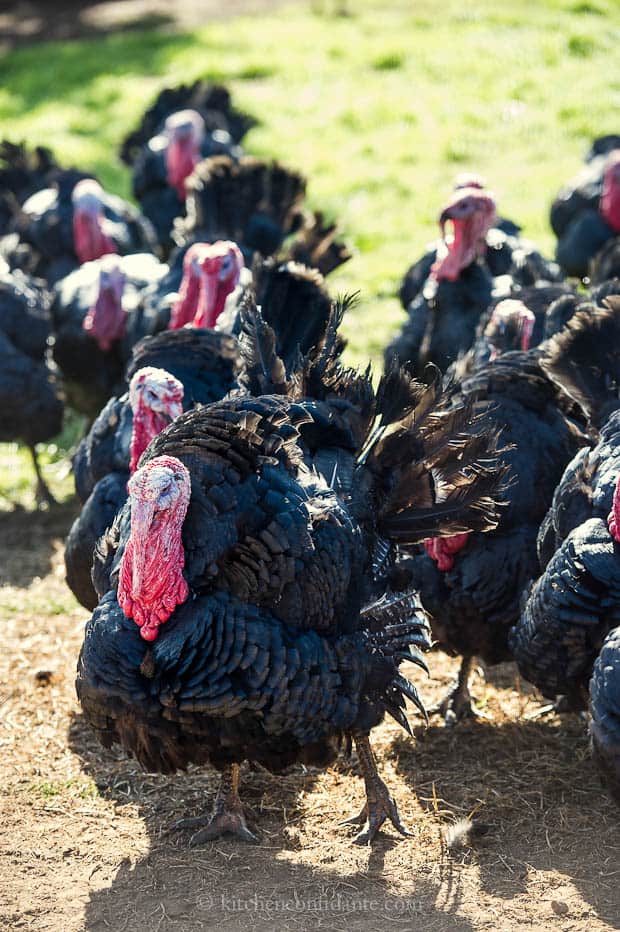 The turkeys eat the best – freshly grown and mashed corn meal – no gnarly pellets that have been stripped of its nutrients. Their food is devoid of any fillers such as animal by products, and of course, there are no antibiotics or growth hormones. It shows. I distinctly remember my first Thanksgiving in the Bay Area when we prepared a Diestel turkey. The flavor was unmatched. The juiciness is phenomenal. And that was it for us. Since then, no other turkey will do.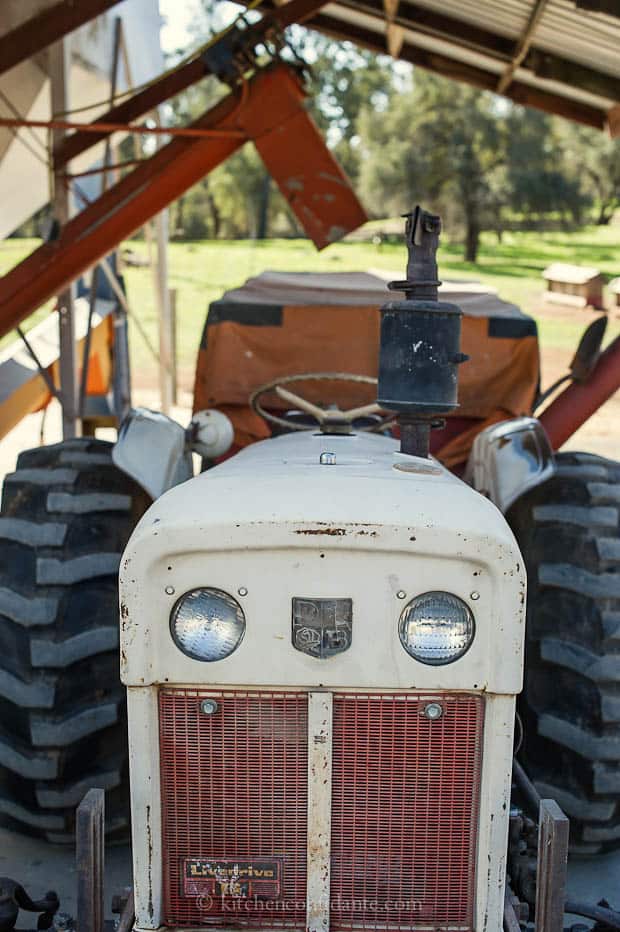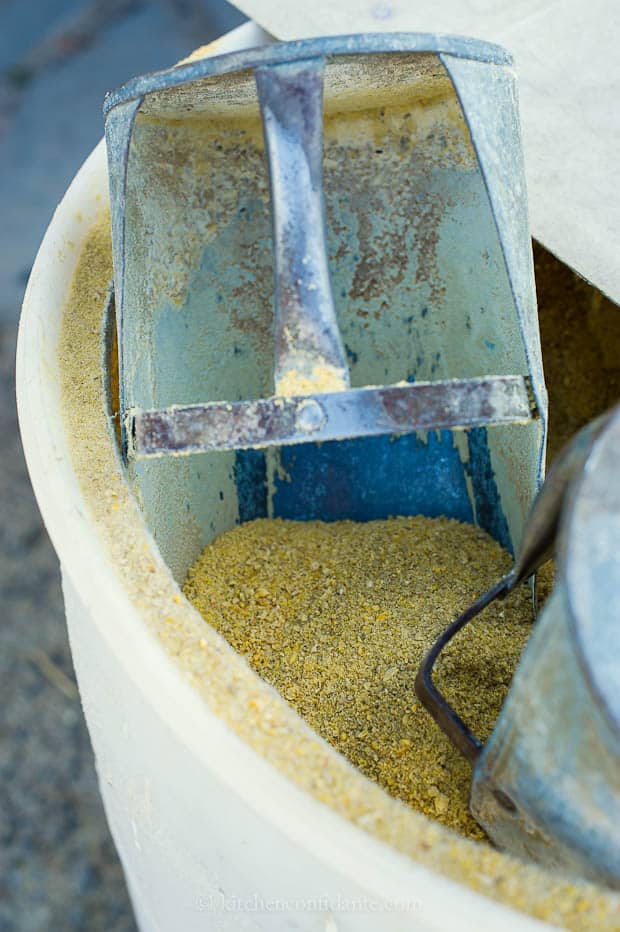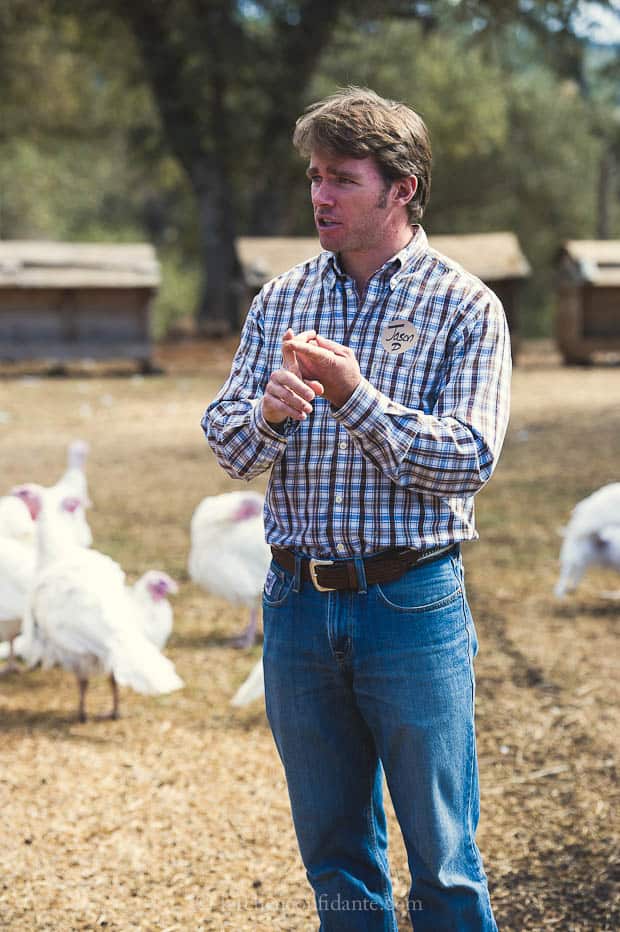 Jason Diestel is lauded as the brainiac of the family, and he has brought so much innovation to his family's farm. He introduced composting to the ranch, which has not only solved any waste issues, it has improve the quality of the feed and even neighboring farms who have found that the Diestel compost has invigorated their own harvests.
We got to meet some of the different turkey species up close, and they were such inquisitive and interesting birds. Not to mention very photogenic. I think some of them knew it, too.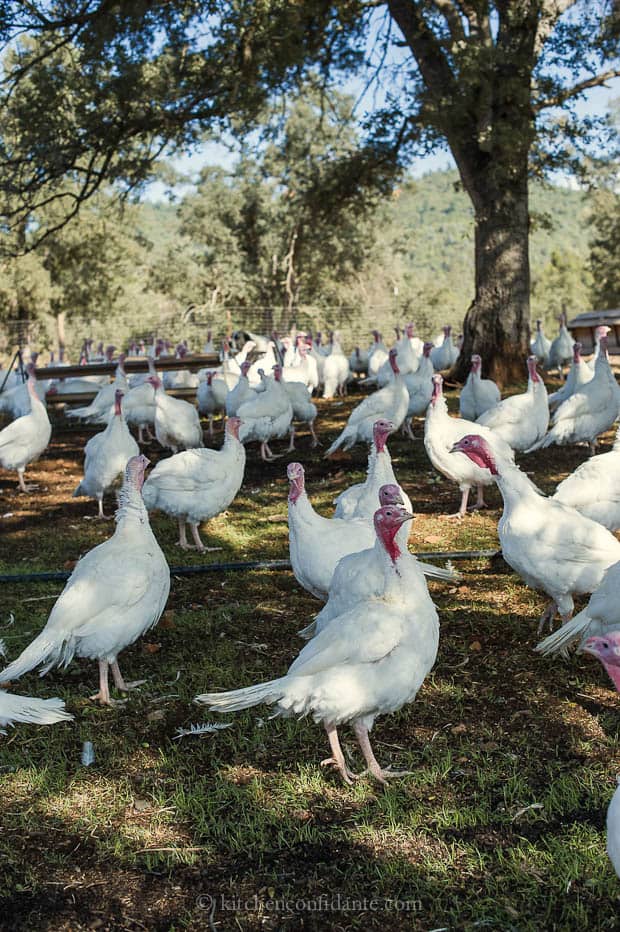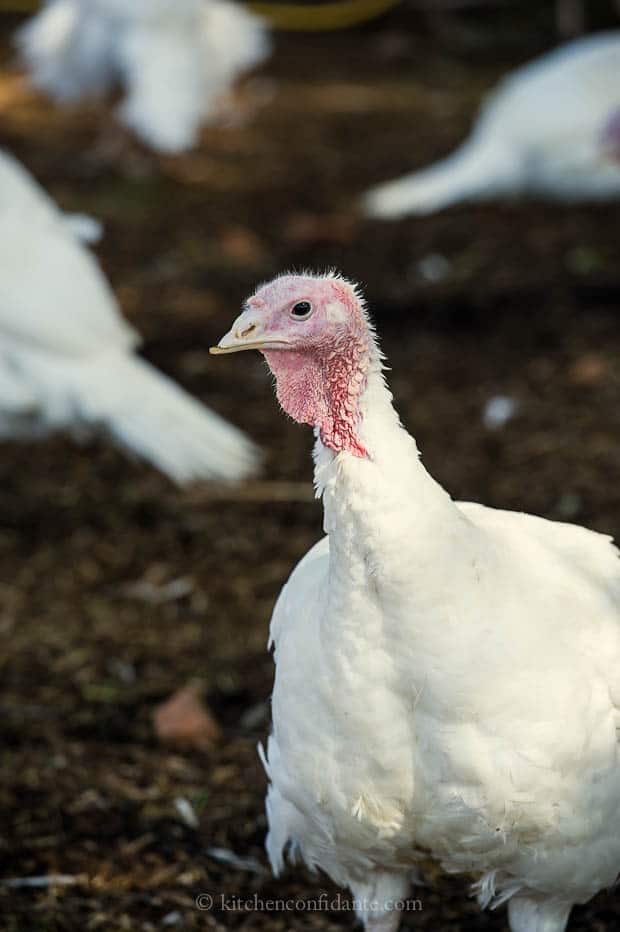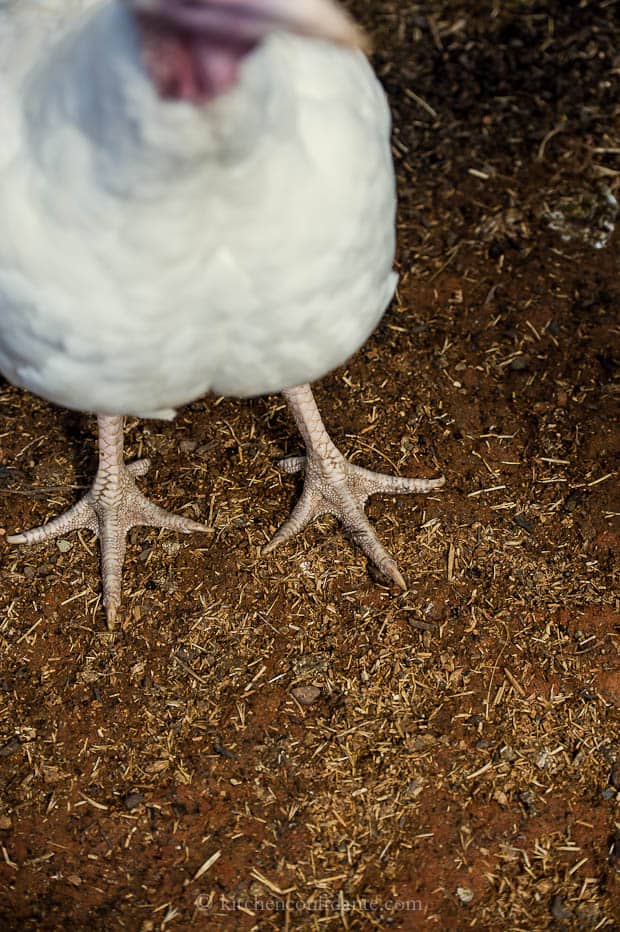 This one particular little lady was looking for a lot of attention.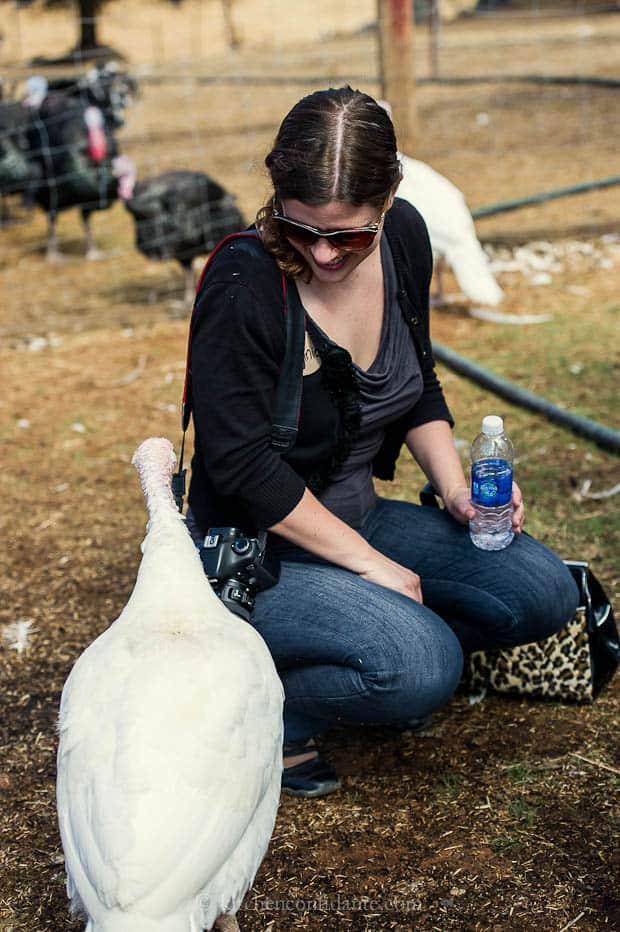 One of Diestel Ranch's newest efforts includes the concept of interspecies farming. Some turkeys are allow to cohabitate with a rotating group of other animals, including chickens, goats and even alpaca. The Diestel's have found that it promotes the health of turkeys even more. And if anything else, there's farm fresh eggs. And we all got to go on a little egg hunt.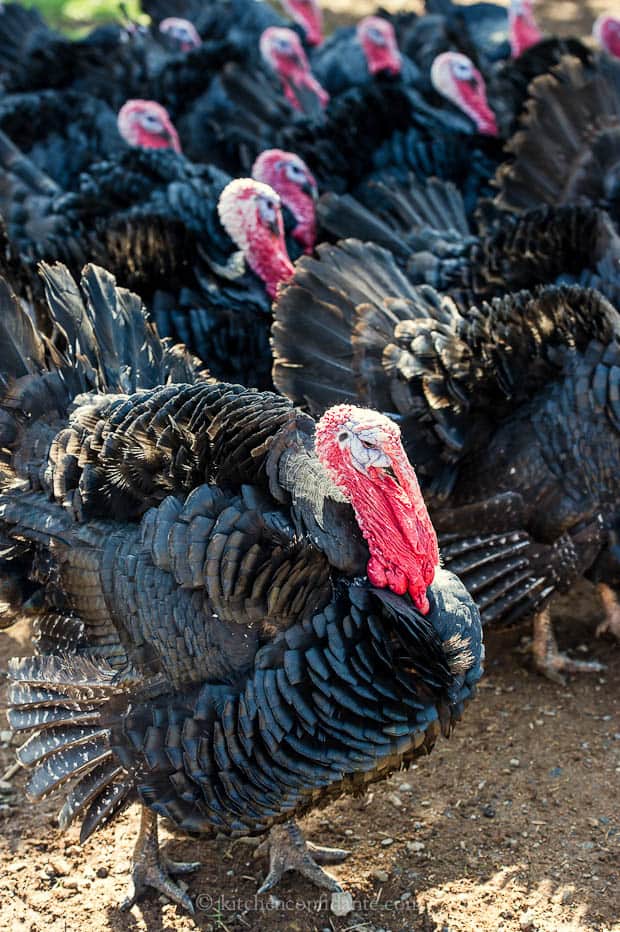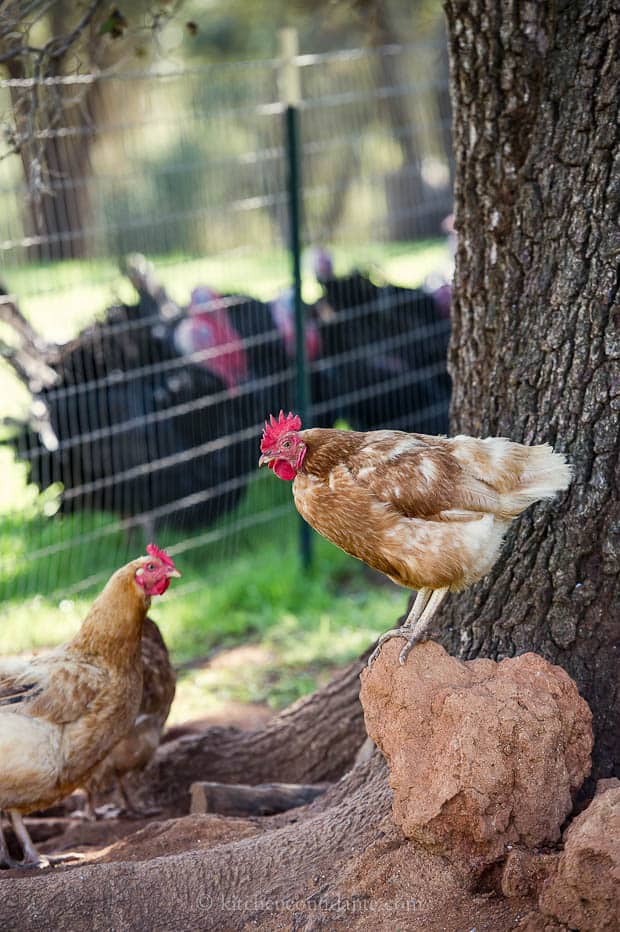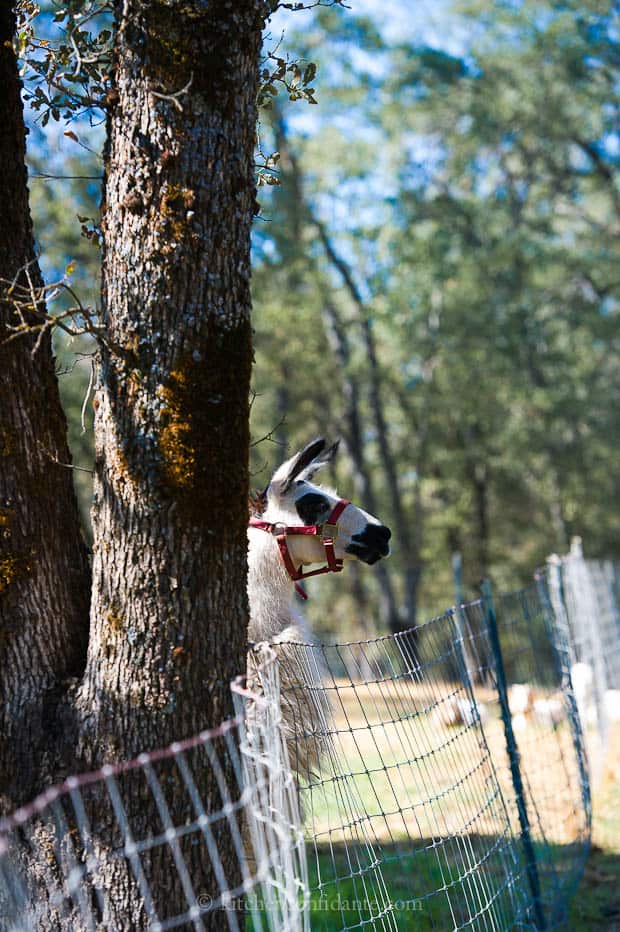 As our group searched high and low for eggs, someone else found a little treat. All morning, we were guided by James, one of the ranch dogs. He spotted a broken egg and found the jackpot, licking his chomps of the yellow gooey mess. Lucky dog.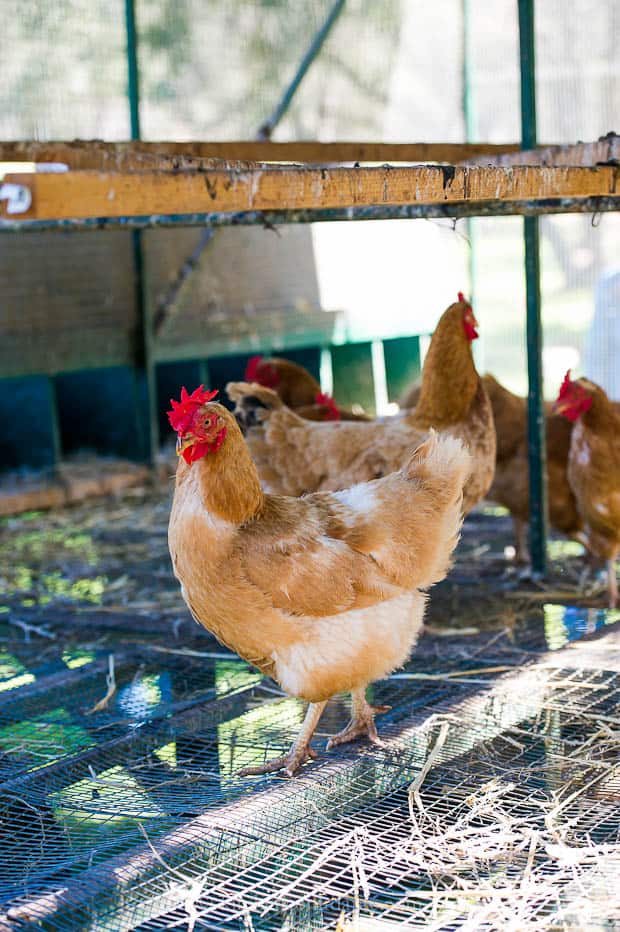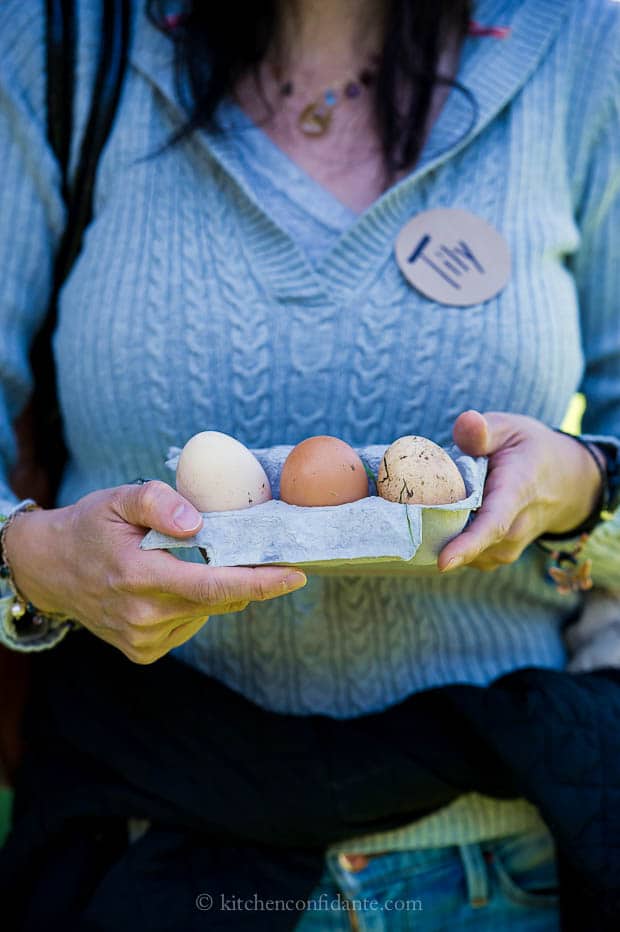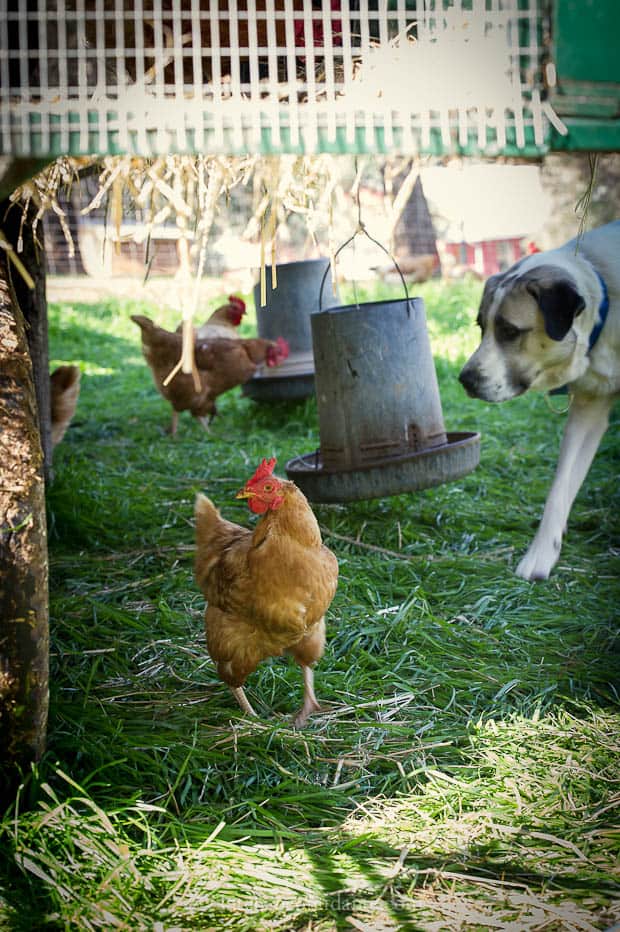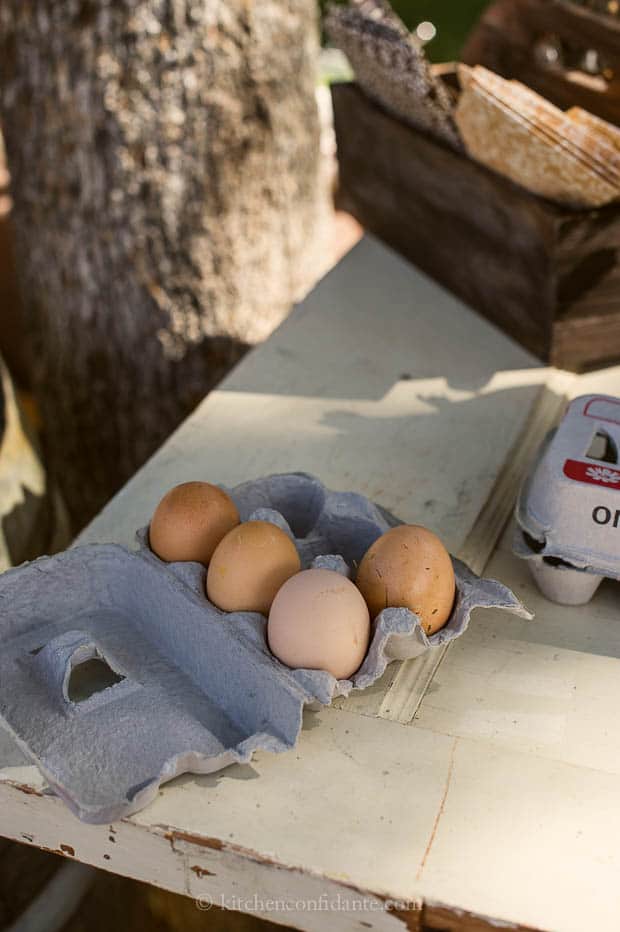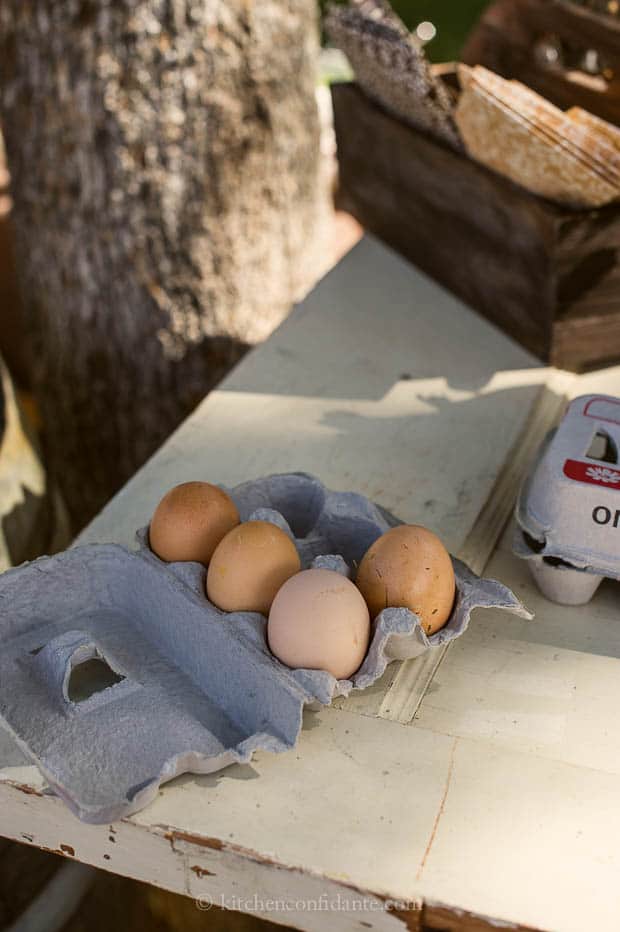 And with that, it was time for me to go. I managed to stay and enjoy a quick lunch under the trees: smoked turkey and fresh, delicious salads. As I said my goodbyes, Joan Diestel approached me, and lovely hostess that she is, placed a warm, foil-covered plate in my hands. It's Apple Crisp, from the orchard down the road, she told me. As I thanked her and said my farewell, I felt so grateful for the chance to dine at their table and to be their guest. And I smiled knowing that at least I will see them again, at my table, this Thanksgiving.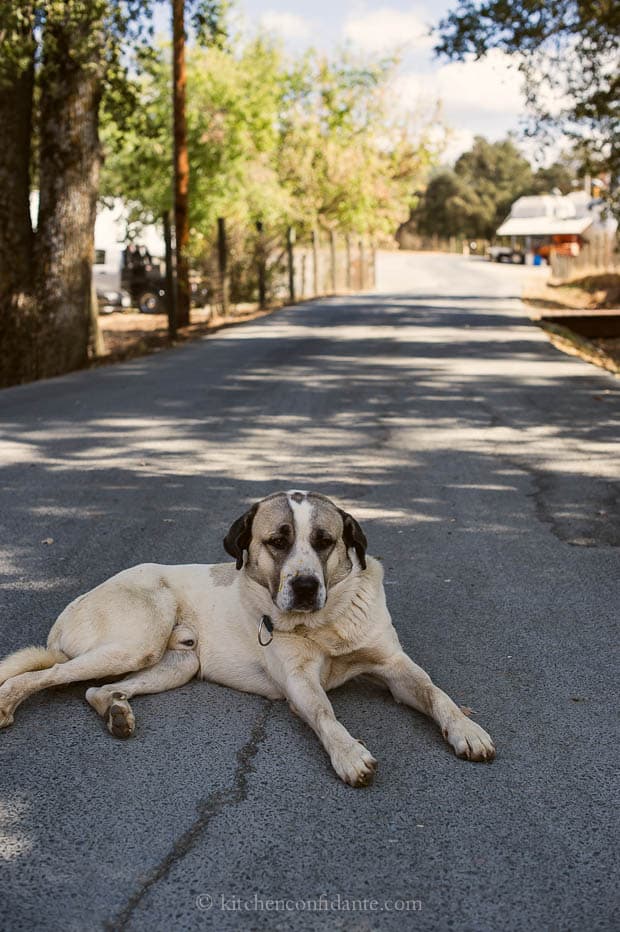 More Turkey Recipes You Will Love
Yes, turkey is important on holidays, but I do enjoy turkey all year long. Here is one example. My favorite part of the bird, and the one my daughter and I might argue over, are the wings. So I thought I would make a plate of what I like best. And here are more ways to enjoy turkey, from my archives.
Turkey Roulade with Pilaf, Pancetta and Spinach
Southwestern Turkey Burgers
Chili
Turkey Orzo Soup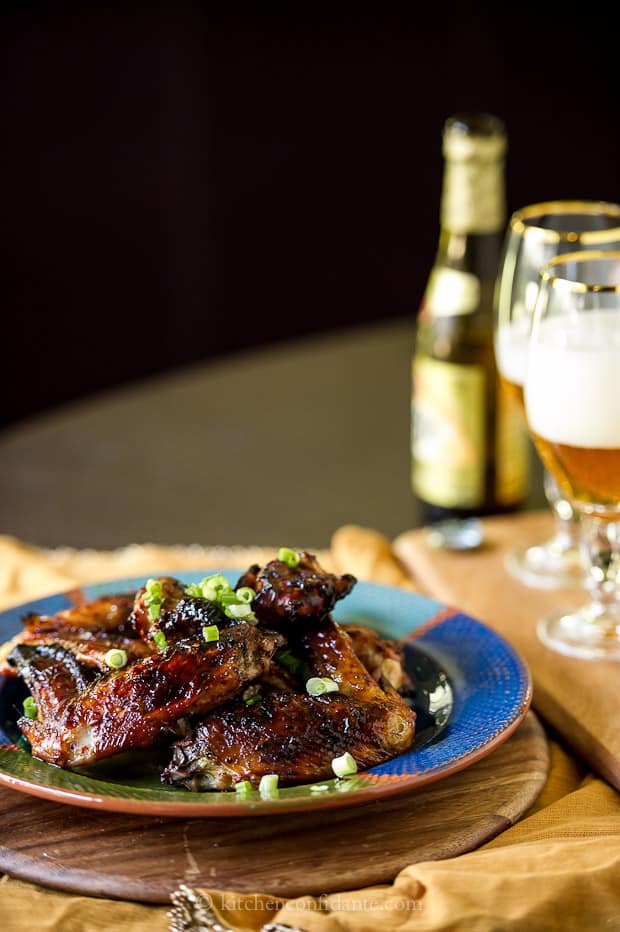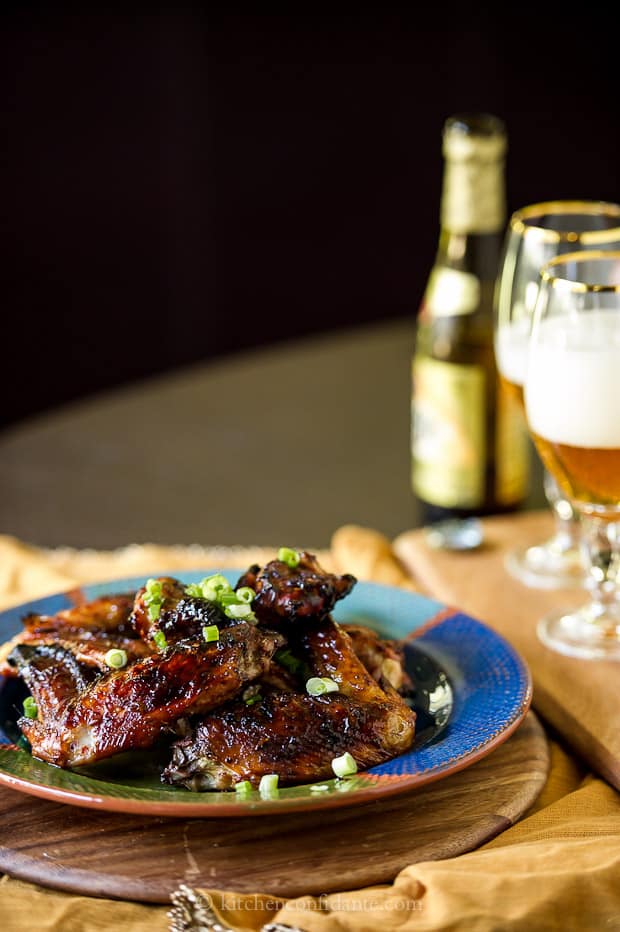 Sticky Garlic-Soy Turkey Wings
There's no denying, for me, my favorite part of the bird on a roast turkey are the wings. So why not make a sticky spicy batch of turkey wings? It's a fun departure on chicken wings, and monster size for those all the big games this season. Of course, this can be made with chicken wings, too!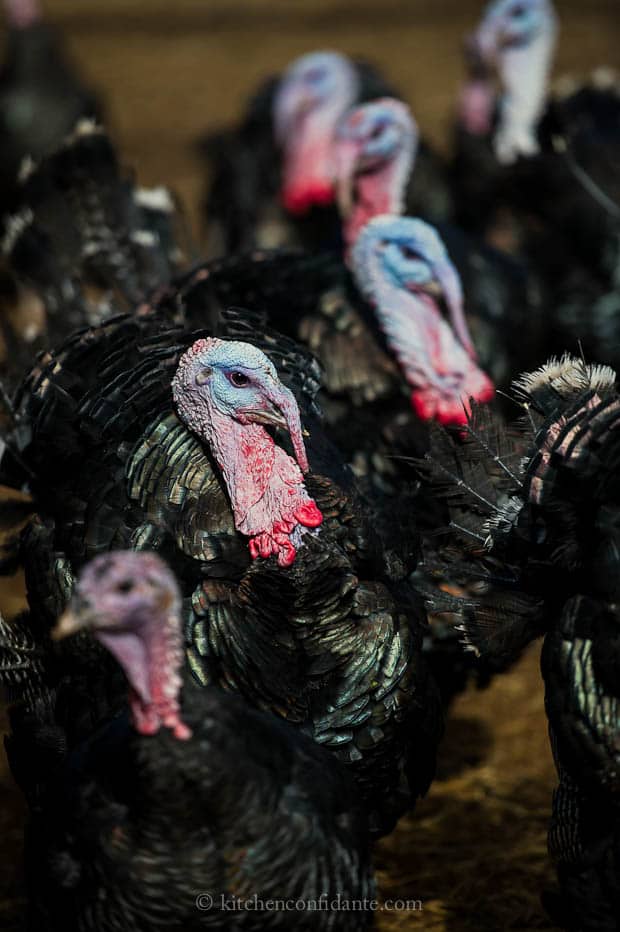 Print Recipe
Ingredients
6 turkey wings
2/3 cup soy sauce
2/3 cup sherry vinegar
1/2 cup honey
1 head of garlic, minced
2 teaspoons chili sauce
2 teaspoons freshly grated ginger
1 tablespoon peanut oil
1 teaspoon salt
3 scallions, thinly sliced
Instructions
Trim the tips of the turkey wings, and detach the wings from the little drumsticks. You will now have 12 pieces. Place in a resealable bag or a glass/nonreactive bowl.
In a small bowl, combine the soy sauce, sherry vinegar, honey, garlic, chili sauce (add more if you really like spicy) and ginger. Whisk with a fork to blend. Pour over the turkey wings, seal/cover and let it marinate in the refrigerator overnight.
Preheat the oven to 400 degrees.
Place the wings and the marinade into a medium saucepan over medium heat. Bring to a boil then lower to a simmer, and let it cook for about 20-30 minutes.
Meanwhile, prepare a baking tray by covering it with aluminum foil and give it a light coat of cooking spray.
Remove the wings and set the sauce aside. Lightly dry the wings and arrange on the baking sheet. Brush with the peanut oil and sprinkle with salt. Give it a light basting with about 1/4 cup sauce. Place in the oven.
Bake the wings for about 1 hour, basting frequently. Towards the end, go ahead and put whatever sauce might remain all over the wings, let it caramelize and brown, turning every so often.
When the wings are gooey and brown, remove from oven and sprinkle with scallions. Serve immediately.