Simple Sundays | Açaí Berry Bowl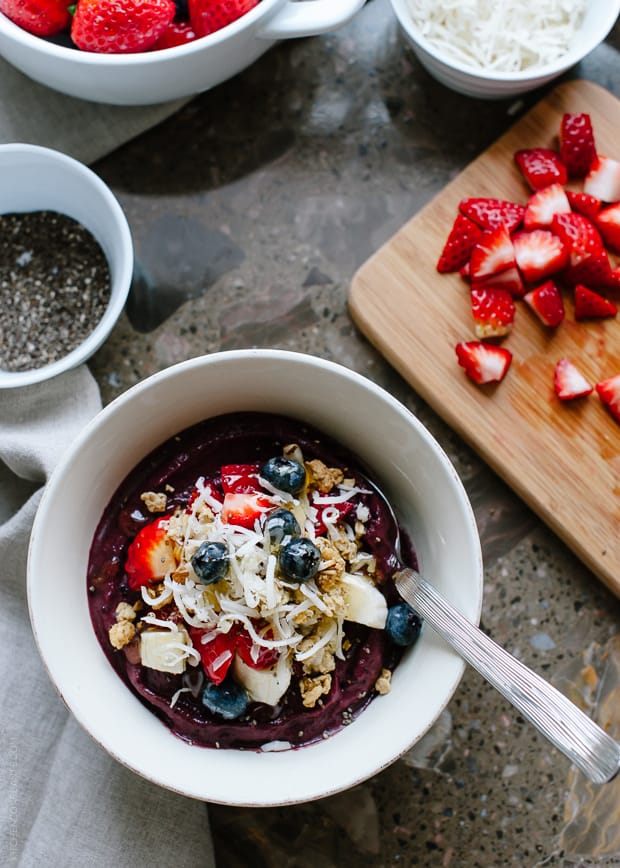 Simple Sundays | Açaí Berry Bowl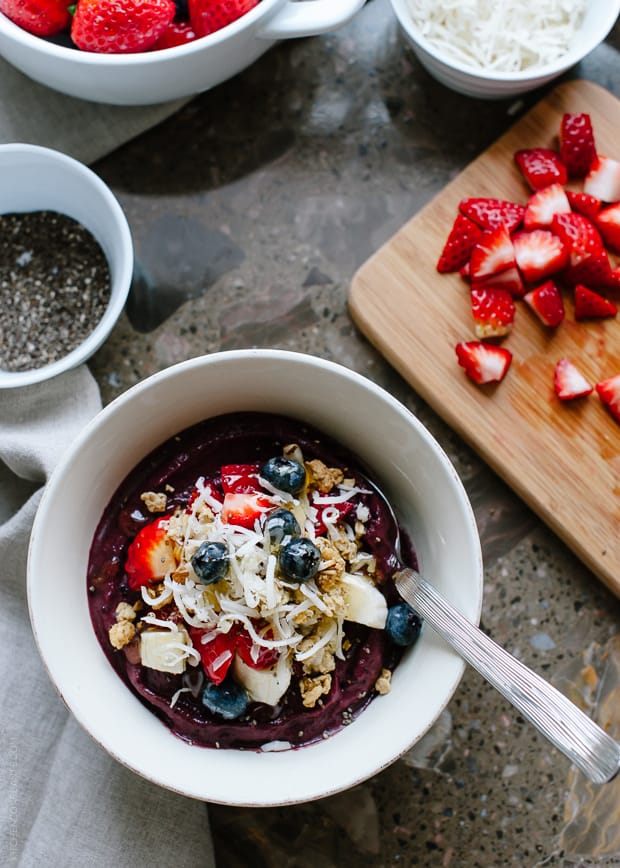 This week was a lesson in starting over. Sometimes we're all in such a rush to get things done – one and done, ideally – that to take a step back and consider a do-over pains us. But I am of the belief that quality counts more than anything, and if it means starting fresh, it's ok.
We are 9 weeks into moving into our new house, and it's been a very productive 63 days. Our focus has shifted to landscaping, and we have learned that starting over fresh gives us a chance to get the job done right, even if that means scrapping plans that we have invested much time (and money, sigh).
Recipes teach me this lesson, too. I am in the middle of re-working and re-shooting a recipe that I can not wait to share with you, but it has to be right. There was a time I would have balked at the time I lost, but I am eager to perfect it.
Don't even get me started on resolutions! I heard this week that this is the weekend many people fall off the resolution wagon, so I want to ask, how are you doing? I had a wonderful week at the gym, and I'm still beginning each morning in meditation and reflection. I am embracing simplicity and feel like I have a handle on my organization and workflow with projects. So far, so good. I hope you're okay, too.
If you need a boost, I have a big Açaí Berry Bowl for you. I first met acai bowls when I was in Hawaii several months back, and I have spent the last several months perfecting it in my kitchen. I can't tell you how many times I have photographed these bowls to share with you, but I could never get the blend just right. I now have a bowl that rivals the ones at the acai shop in town where I eagerly plunk down mucho dollars when I take the kids for an after-school snack.
Rich in antioxidants and delicious by the spoonful, I love these Açaí Berry Bowls for breakfast, the kids love it after school, and my husband devours it after a workout. To me, it's the perfect way to recharge! I hope you enjoy it, too.
Superfoods collide in a bowl that is perfect for breakfast, after a workout, or a healthy snack!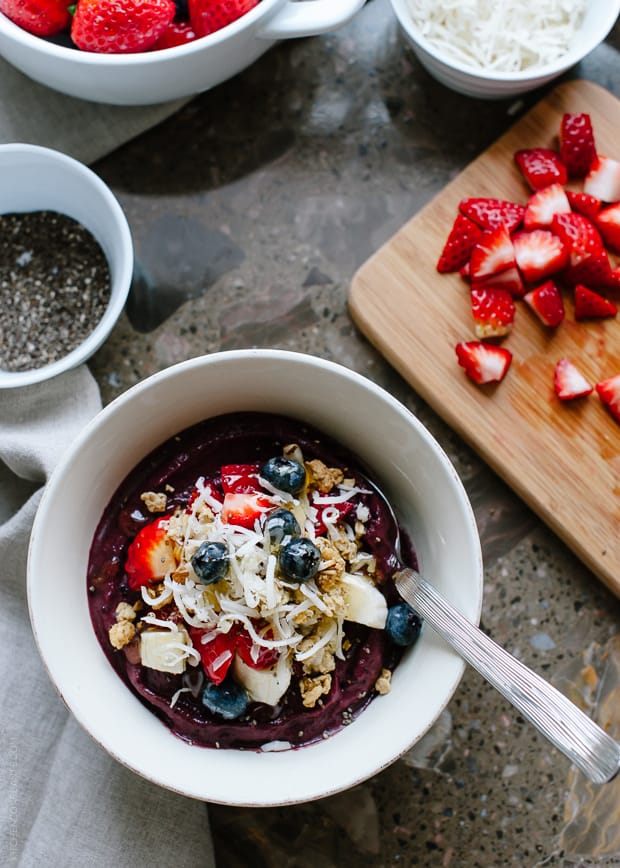 Print Recipe
Ingredients
For the Açaí Bowl:
1/4 cup apple juice
1/2 banana
1 packet frozen açaí (I like Sambazon Original Blend Açaí Berry), thawed for 5 seconds under running water, then broken into chunks
1/4 cup frozen blueberries
1/4 cup frozen pineapples
For the Toppings:
sliced strawberries
blueberries
sliced bananas
coconut
chia seeds
granola
honey
Instructions
In a blender, add the apple juice, banana, Açaí, blueberries and pineapple, in that order. Blend on low speed until the mixture is thick and creamy. You may have to tamp it down to help it blend evenly. Transfer to a bowl and let it set in the freezer while you prepare your toppings.
To serve, top with strawberries, blueberries, bananas, coconut, chia seeds, granola and a good drizzle of honey. Enjoy immediately.