Grilled Balsamic-Garlic Crusted Pork Tenderloin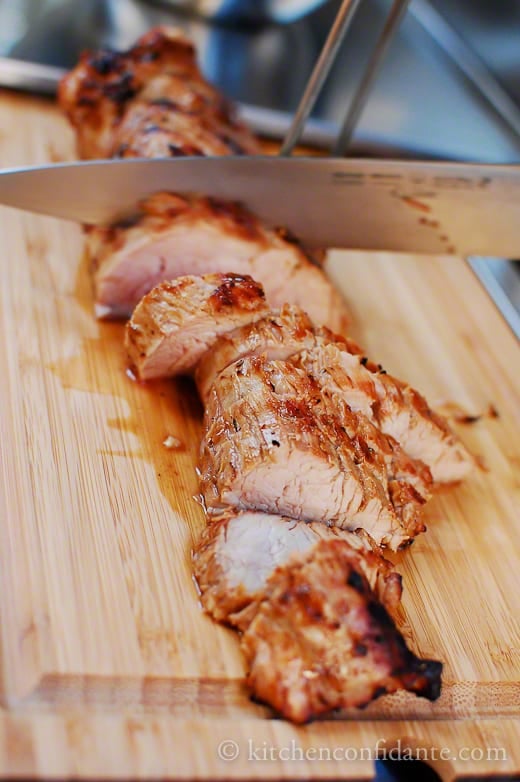 Grilled Balsamic-Garlic Crusted Pork Tenderloin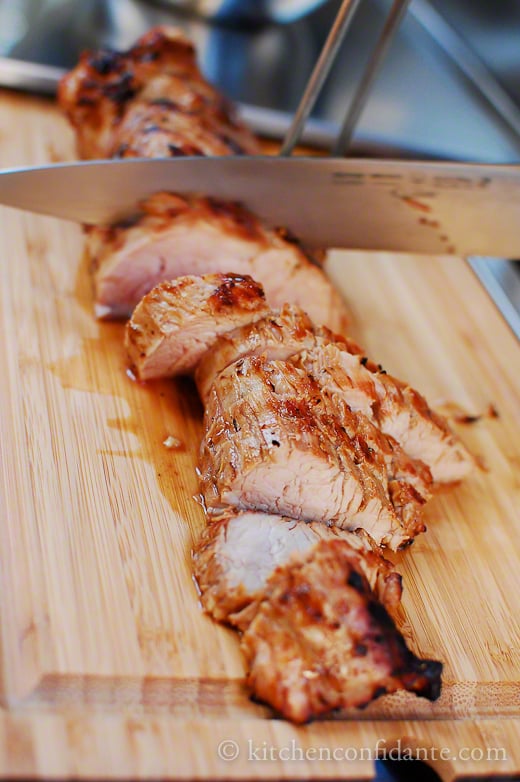 One of my favorite cuts of meat is the pork tenderloin. I love how versatile it is and how it takes well to various types of preparation and cooking methods. In some ways, it's better than a pork chop, which can be tricky for many cooks – one false move and you can end up with dry, chewy chops, and a table of sad eaters.
Pork tenderloin almost always stays moist and succulent, even if you forget to take it off the heat for just a few minutes. It's very forgiving that way. It also goes well with many flavors. Best of all, it doesn't break the bank.
I figured that pork tenderloin would be a great first meat to prepare with the new grill. It would allow us to test both the searing and grilling capabilities. It's not like a piece of steak that takes mere minutes on the grill. While yummy, what fun is that? I wanted an opportunity to really be able to see how the grill would perform. After all, it's probably going to take a little while to get used to all its nuances.
So for the grill's inaugural firing, I decided to prepare Grilled Balsamic-Garlic Crusted Pork Tenderloins. The Lynx Grill handled it beautifully! Perfectly seared and evenly cooked, the tenderloins were juicy and flavorful. But this can easily be made without a grill, and I have include instructions for that version as well. Either way, you'll be left with tasty morsels of pork that are kissed with smokey garlic flavors. And if you happen to have any leftovers (hardly the case in our house), they make an awesome filling for burritos the next day!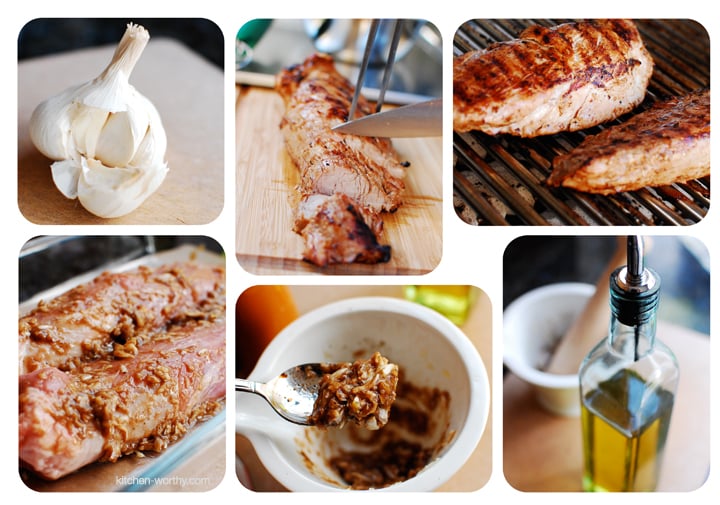 Grilled Balsamic-Garlic Crusted Pork Tenderloin
A simple marinade packs a lot of flavor! This family favorite recipe is sure to become a go-to for grilling season!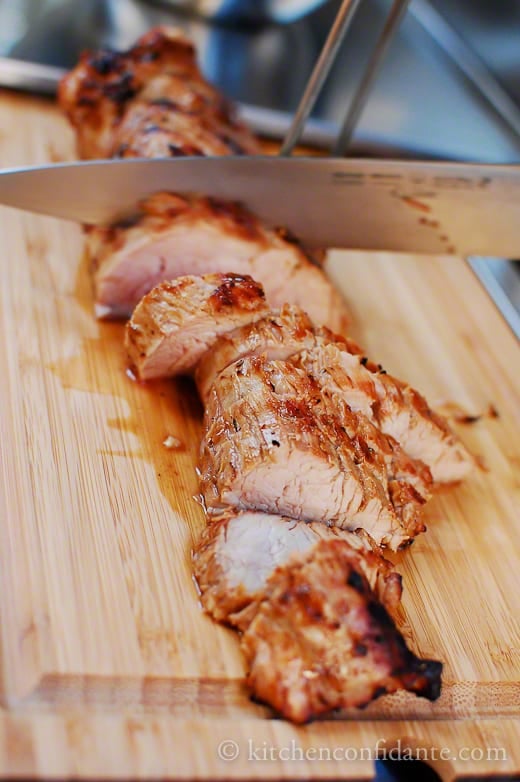 Print Recipe
Ingredients
4-5 garlic cloves, finely minced or crushed
2 tablespoons balsamic vinegar
2 1/2 teaspoons coarse salt
1/2 teaspoon freshly ground pepper
2 tablespoons olive oil
2 pork tenderloins (about 1¼ pounds each)
2 tablespoons canola oil (if preparing in oven)
Instructions
Stir together garlic, balsamic vinegar, salt, pepper, and olive oil in a small bowl. Rub the paste all over pork. If you like or have the time, marinate overnight. If not, no worries, it will still be great!
Grill preparation:
Sear the tenderloins on all sides, then grill for about 20-30 minutes, rotating every 10 minutes, until the internal temperature is 160 degrees. Try to let it rest before slicing.
Oven preparation:
Preheat oven to 400 degrees.
Heat canola oil in a large, heavy saute pan over medium-high heat. Working in batches if necessary, add pork, and brown all over, about 4 minutes.
Transfer pan to oven. Roast pork, turning occasionally, until the internal temperature is 160 degrees, about 20 minutes. Transfer pork to a cutting board, and try to let it rest 10 minutes before slicing.