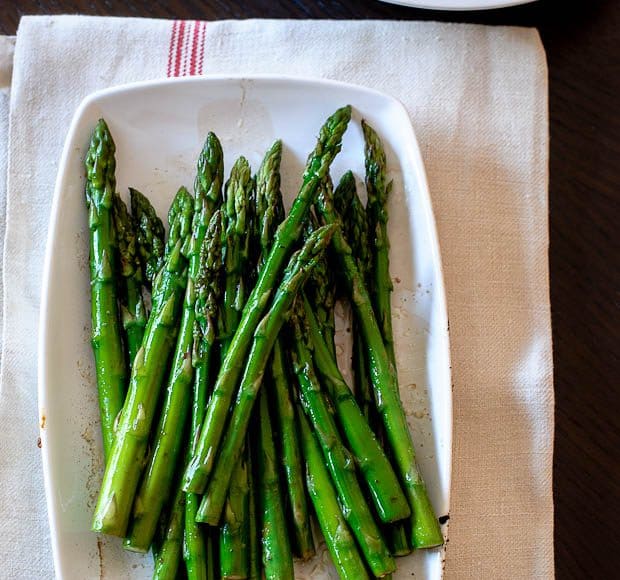 Grilled Asparagus with Balsamic Vinegar
Tasty vegetables don't have to take a long time to prepare. This tender grilled asparagus has the perfect blend of flavors brought together by basic ingredients and a few minutes on the grill.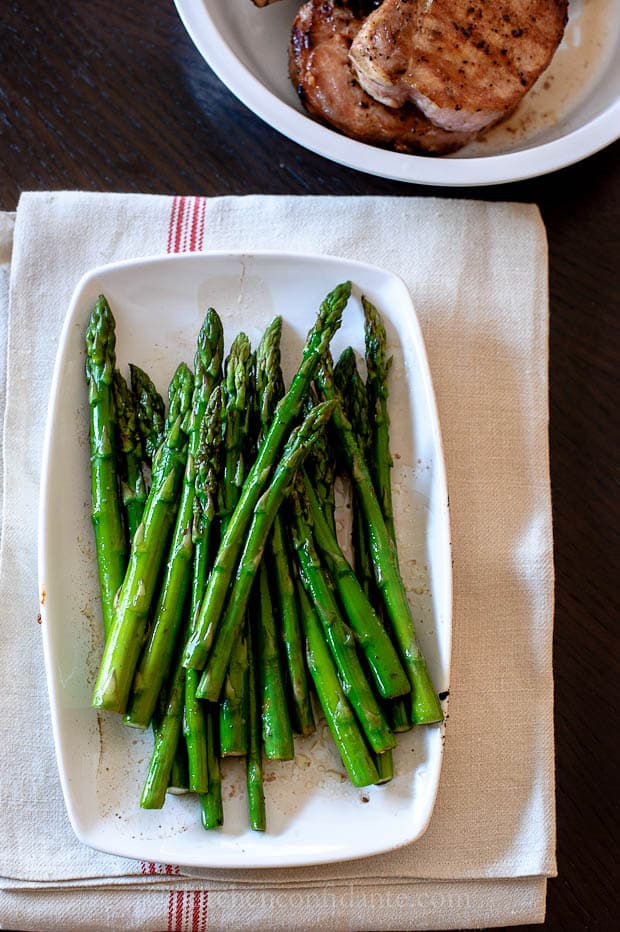 Grilled Asparagus with Balsamic Vinegar
Good food doesn't have to be complicated. Just five simple ingredients and a few minutes gives you a simple and effortless plate of tender grilled asparagus.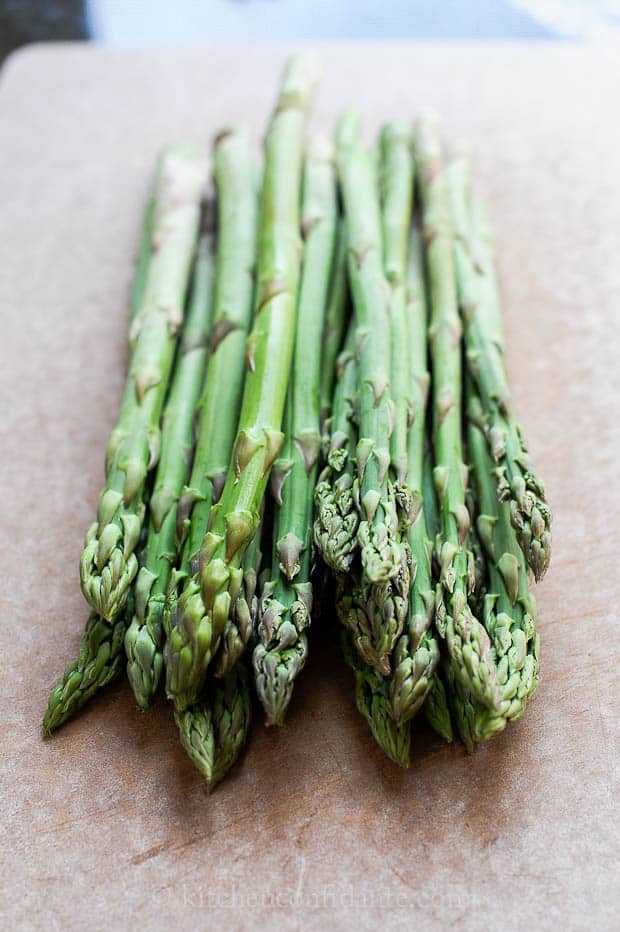 As much as I love to cook and experiment with flavors, sometimes, there's nothing better than returning to the simplest forms of cooking. When ingredients are kept to a minimum, you can really appreciate the flavors of your vegetables and meats to their fullest. There is no masking — it is pure. Best of all, it is easy.
This recipe for grilled asparagus takes me back to my mother's garden when I was a little girl. I loved to tuck asparagus foliage into my flowers bouquets, and now I get those same happy feelings when I'm able to get fresh asparagus from someone's garden, or I find some fresh stems at the store.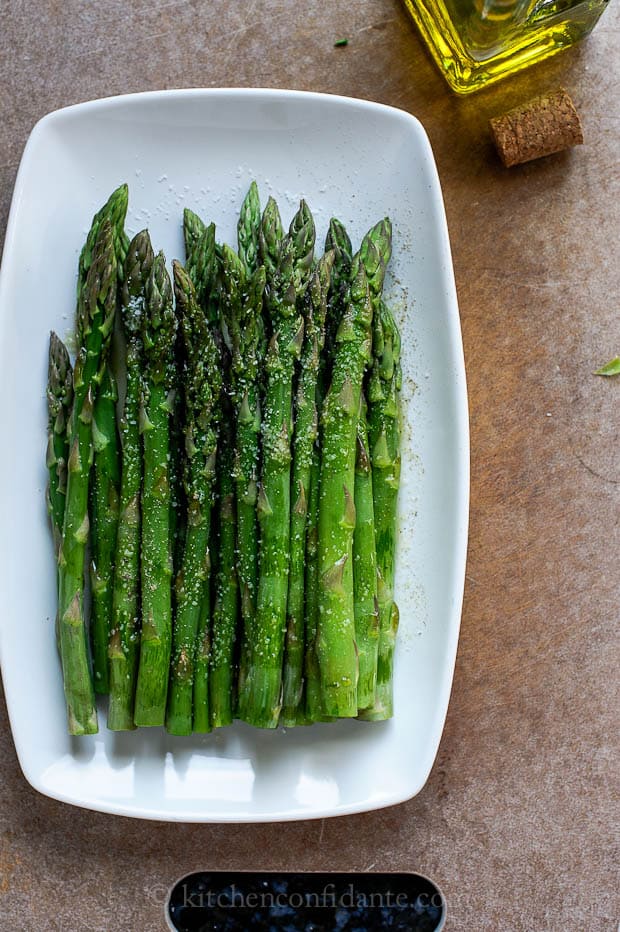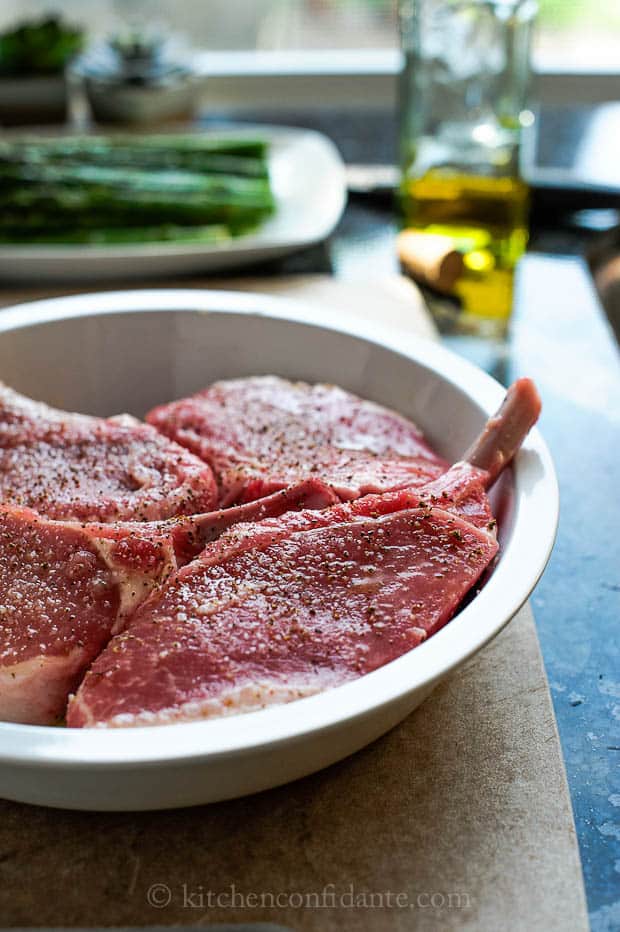 Salt. Pepper. Olive Oil. Then a splash of balsamic vinegar. When I am in a rush to make grilled asparagus, that's all I need. My asparagus gets a nice toss in this simple treatment. You can do the same for some hefty pork chops and have a fantastic meal ready with no stress.
In a matter of minutes, the grill works its magic.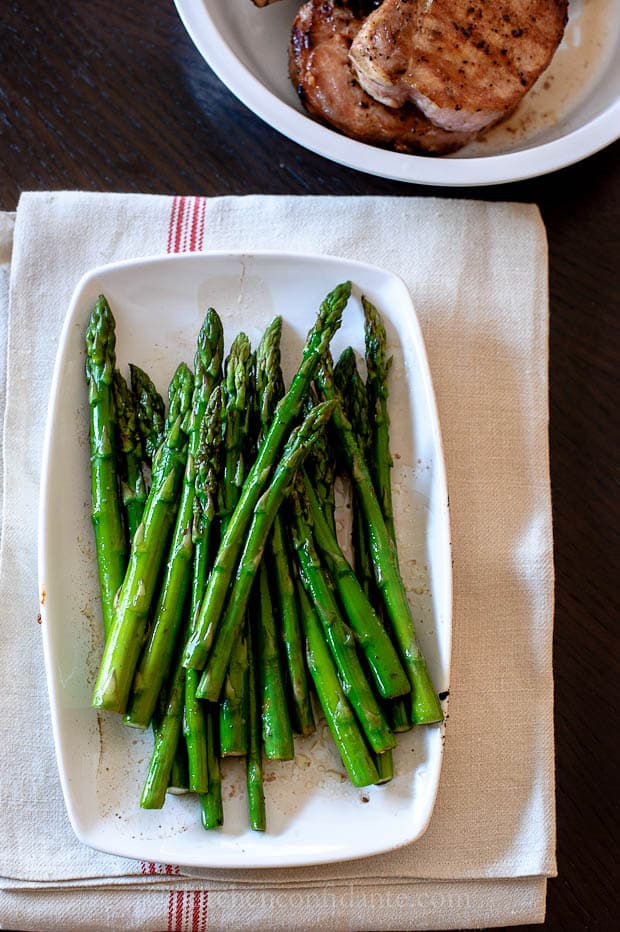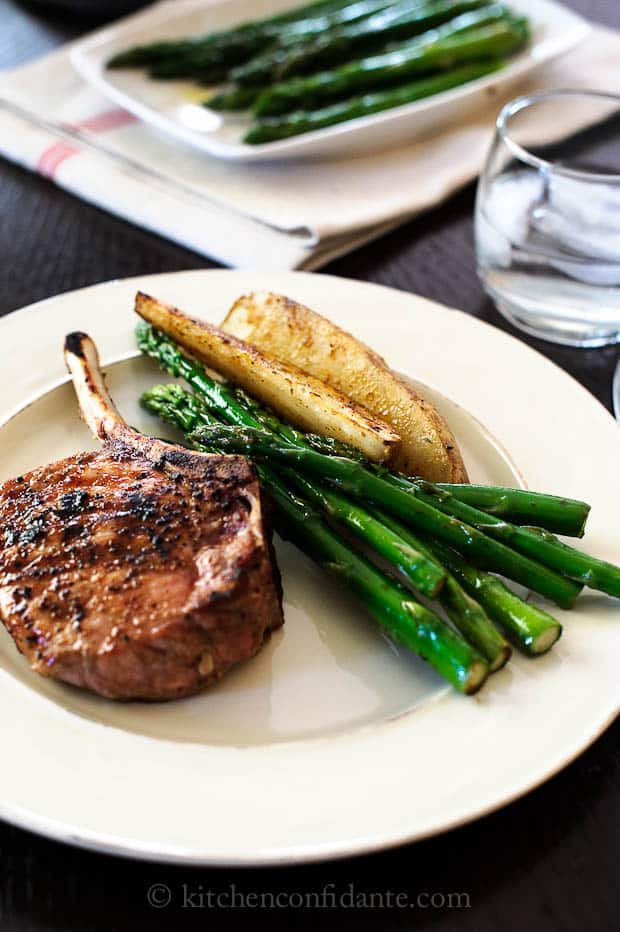 When I cook like this, it reminds me: good food does not have to be complicated. How else would I be able to taste the sweetness of this season's tender asparagus, brought out by a sprinkling of salt and a drizzle of inky balsamic? How else could an effortless plate of grilled asparagus still be so alluring?
What are your favorite ways to enjoy summer meals simply?
While the grill is out…
Grilled Vegetable Pizza
Grilled Fish Tacos with Avocado-Cilantro Sauce
Grilled Halloumi Blueberry Salad

Other simple vegetable recipes…
How to Cook Artichokes in the Microwave
Honey-Spice Glazed Carrots
Asian Cucumber Carrot Slaw
Grilled Asparagus with Balsamic Vinegar
This hardly seems a recipe, but perhaps that's what I love best about it. Just the basics, no frills. And it leaves you more time to enjoy the summer evenings.
Ingredients
Grilled Balsamic Asparagus
1

pound

asparagus

2-3

tablespoons

extra virgin olive oil

freshly ground black pepper

2

tablespoons

balsamic vinegar

divided
Instructions
Prepare the grill, preheating to high heat.

Trim the tough ends of the asparagus and discard.

Toss the asparagus in the olive oil, and season generously with salt and pepper, tossing to evenly coat the vegetables. Drizzle with 1 tablespoon of balsamic vinegar.

Grill the asparagus on high heat for about 6 minutes, until the asparagus are just fork tender, rotating periodically. Transfer to a serving dish and drizzle with a little additional balsamic vinegar.
Nutrition
Calories:
93
kcal
|
Carbohydrates:
6
g
|
Protein:
3
g
|
Fat:
7
g
|
Saturated Fat:
1
g
|
Polyunsaturated Fat:
1
g
|
Monounsaturated Fat:
5
g
|
Sodium:
586
mg
|
Potassium:
245
mg
|
Fiber:
3
g
|
Sugar:
3
g
|
Vitamin A:
860
IU
|
Vitamin C:
6
mg
|
Calcium:
32
mg
|
Iron:
3
mg