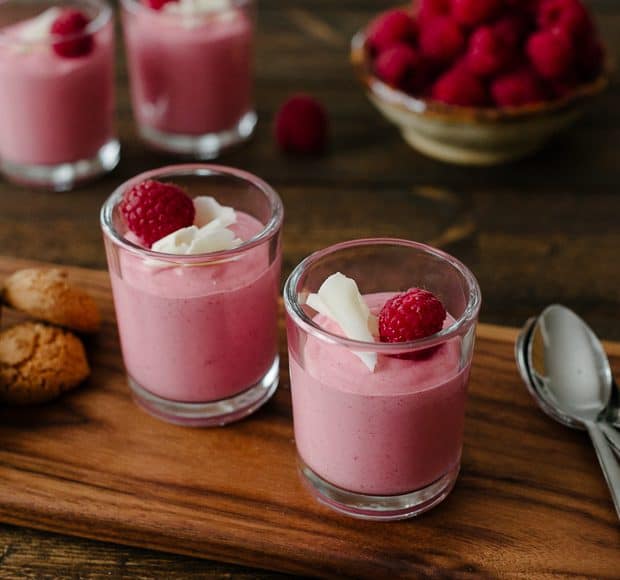 Raspberry Mousse
Is it possible to be too nice? I should never complain, especially in an age where manners are a rarity, perhaps even refreshing (believe me, all it takes is a visit to my children's elementary school or a listen to how people order from a…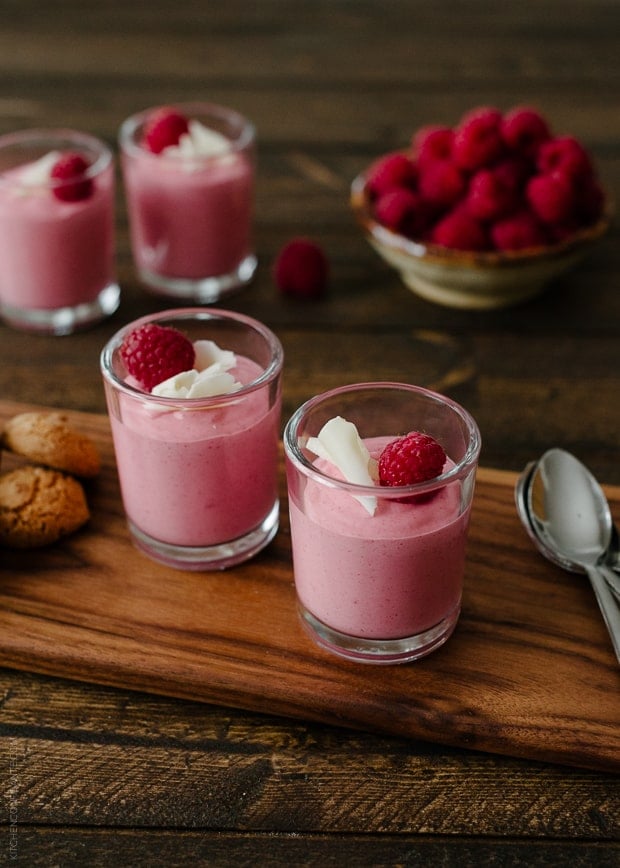 Raspberry Mousse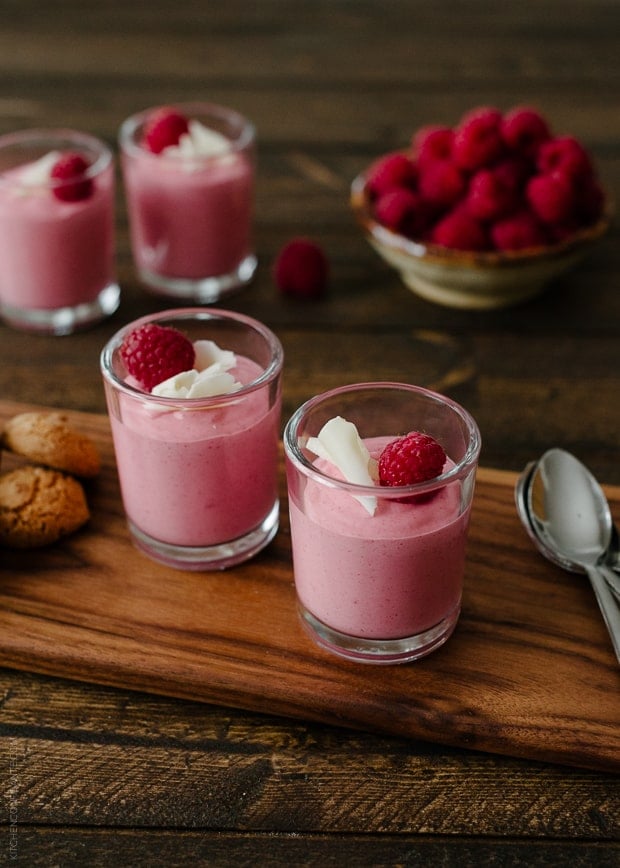 Is it possible to be too nice? I should never complain, especially in an age where manners are a rarity, perhaps even refreshing (believe me, all it takes is a visit to my children's elementary school or a listen to how people order from a menu, and I am appalled at how etiquette seems in rare supply). If you think it just may be my New Yorker roots surfacing, I assure you it's not. Besides, I firmly stand by my belief that most New Yorkers are really and truly very nice people, despite the caricatures that are drawn or assumed — if anything I have always argued that they are very real: what you see is what you get, and there is never a question of fake niceness.
Which brings me back to my question. Too nice, is there such a thing? Is it sincere? Is it real?
Every once in a while, I step into the local branch of my bank, and over the last year, I have grown to dread each visit. Why? Because they're too damn nice. To the point where the syrup is dripping off my shoulders and I am cringing because I just don't want to play along with the sweet melodic I-used-to-be-a-Disney-princess-in-my-previous-life voice questioning, "Is there anything else I can do for you? Have we served you to your satisfaction? We want to assure that meet all your expectations. Have we met all your needs? Would you like a glass of water? Can I offer you some coffee while you wait?" I'm just depositing a check, I don't have the time or intention to stay and wait for coffee. That's what the Starbuck's line is for. "Thank you for your patience," they rush over to apologize when I've stood in line one second over a minute.
It's. Over. The. Top.
And it feels incredibly insincere.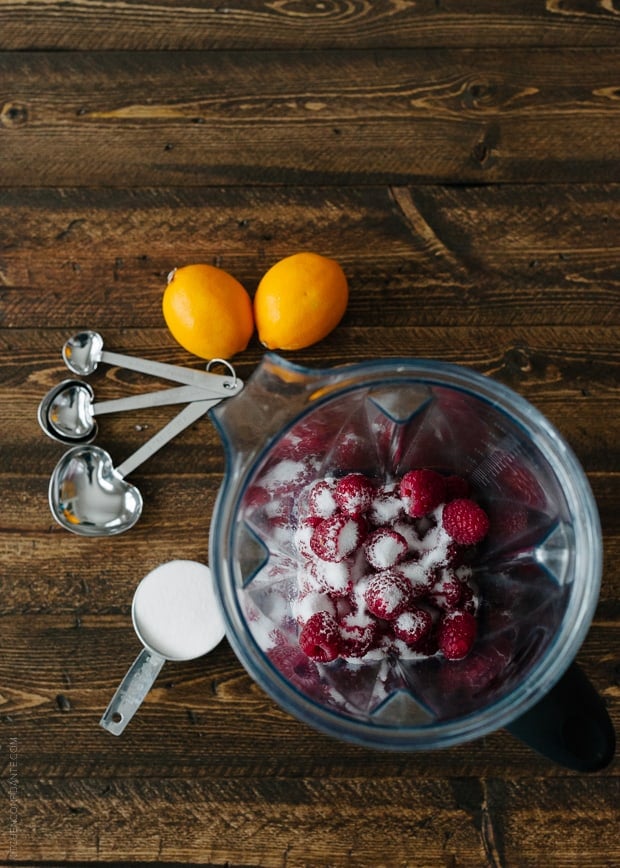 So I'm ranting about my local bank. But I'm sure we've all encountered those moments of fakery, where you were so uncomfortable because you really knew they didn't give a shizzle, but were delivering the lines because they were trained to, with a plastic smile that makes you squirm. And reminds you of Barbie.
Professional. Sincere. Intentional. There's a difference in delivering good service.
Anyway. I do believe there is such a thing as 'too nice' now. Let's leave the too sweet problem for things like dessert, shall we?
I'm sharing something nice and sweet on Wayfair today. With this Raspberry Mousse, we don't have to worry. It's sweet, but not too sweet. The sweetness is checked by the zing of real raspberries, and as you dig in with each spoonful, it never gets old.
Sometimes food is just easier than people.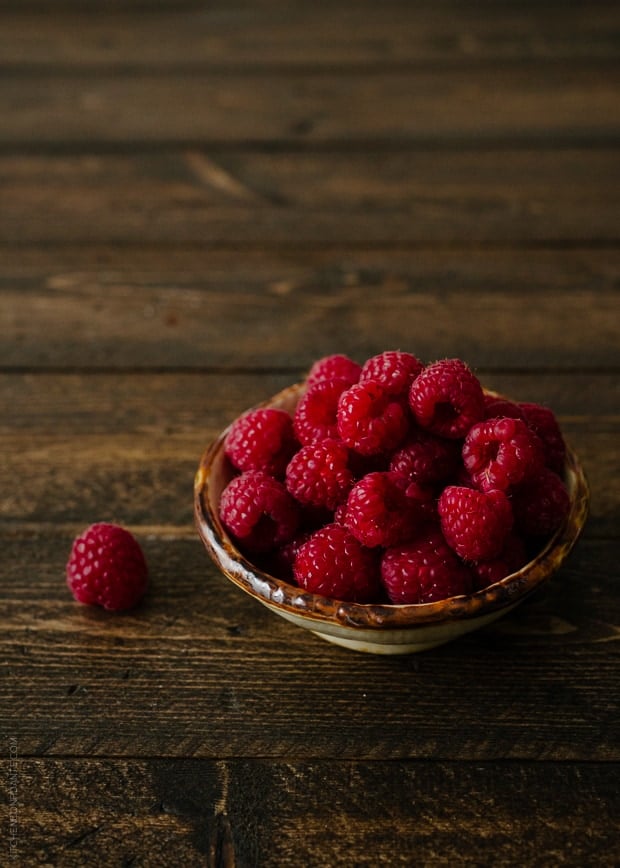 Please join me and find the recipe for Raspberry Mousse on Wayfair.com.