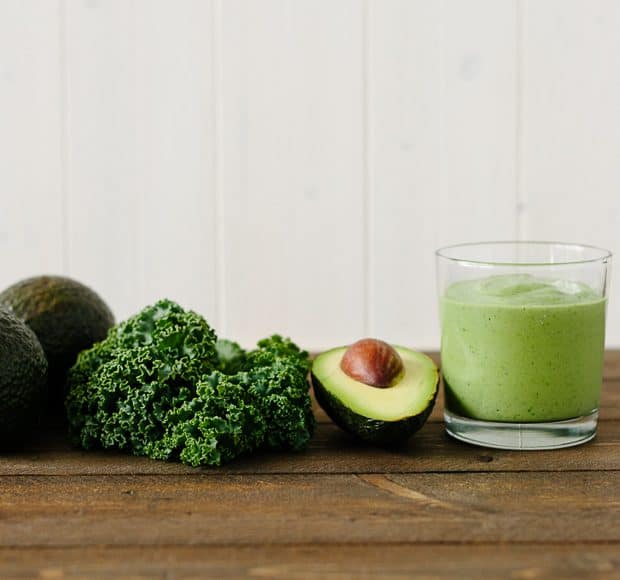 Simple Sundays | Avocado Kale Superfood Smoothie + A Giveaway
After all the chocolate and sweets from Valentine's Day, I am ready to soothe my eyes and my tummy with something green and wholesome. How about you? My sister argues that Valentine's weekend is not over yet, and our house is still full of all…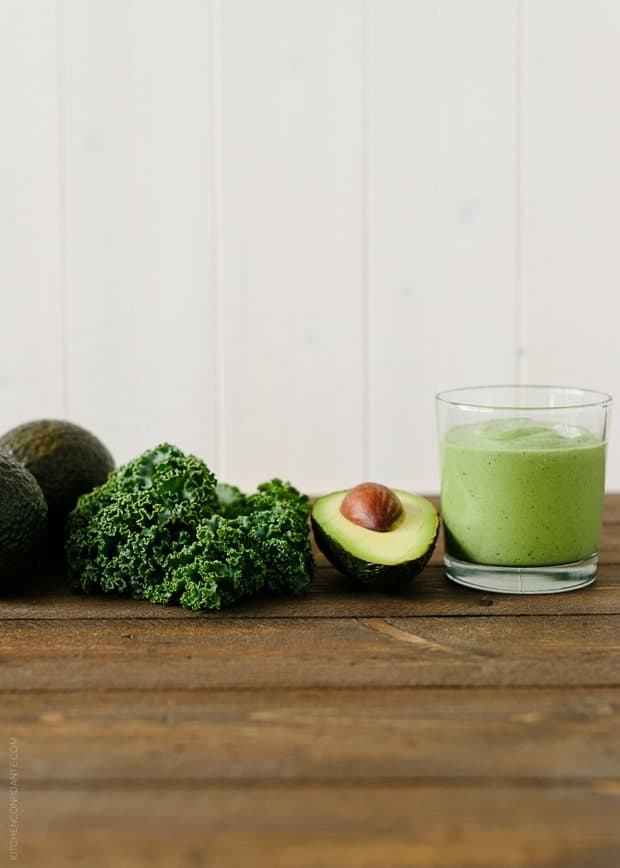 Simple Sundays | Avocado Kale Superfood Smoothie + A Giveaway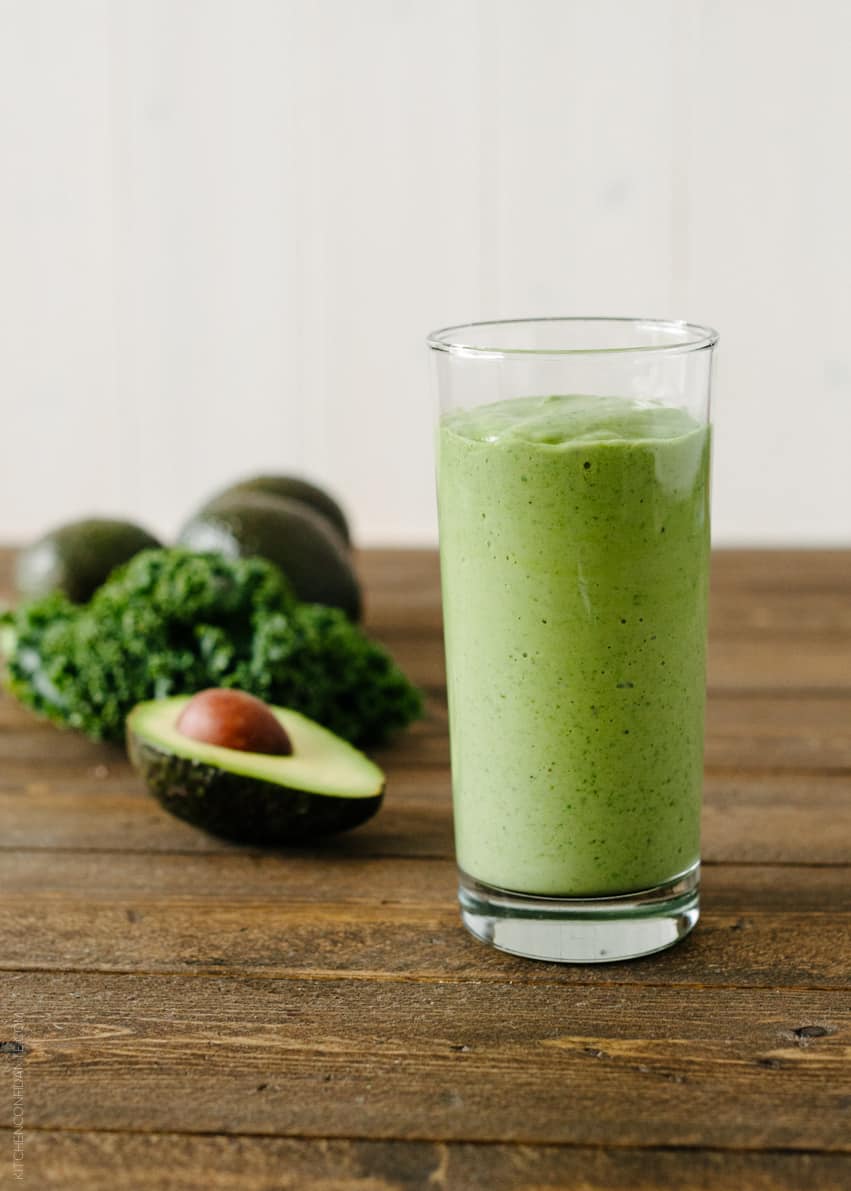 After all the chocolate and sweets from Valentine's Day, I am ready to soothe my eyes and my tummy with something green and wholesome. How about you? My sister argues that Valentine's weekend is not over yet, and our house is still full of all kinds of treats, don't get me wrong. I still have a batch of sinful chocolate mousse, the children have bagfuls of sweets from their classmates, there are the boxes of chocolates, and there's even some cupcakes from one of the Bay Area's beloved bakeries.
You would think that this self-professed chocoholic would be in sugar heaven, but the truth is, I really didn't go overboard this holiday. The house may be brimming with sweets, but I actually haven't indulged too much. Just the sight of it — in my cupboards, at the stores, on the internet— is enough to make my stomach a bit agitated.
I needed a lot of green this morning. Instead of my usual morning green smoothie, I wanted something a little more velvety and creamy. And this Avocado Kale Superfood Smoothie from my friend Julia's new cookbook was just what I was craving.
You may know Julia Mueller from the wonderful The Roasted Root. Our paths crossed about a year or so ago, when we both visited the gorgeous Diestel turkey farm in the Sonoran hills. When she reached out to let me know that her new cookbook, Delicious Probiotic Drinks: 75 Recipes for Kombucha, Kefir, Ginger Beer, and Other Naturally Fermented Drinks was to be released, I could not wait to check it out!
Every once in a while, I like to incorporate kombucha and kefir into my life, but I had no idea that it could so simply be made at home. Julia's book shares her secrets to these probiotic gems, and some creative drinks showcasing them. There are also homemade yogurt recipes, and as you can imagine, good-for-you smoothies.
By now, you know I am a huge fan of smoothies. I have them at least once (usually twice) a day. And I also love a good avocado smoothie once in a while. This smoothie is a marriage of two very good things: kale and avocado – with a touch of blueberry yogurt and creamy banana. Whipped in some almond milk, and you've got a creamy, dreamy superfood smoothie that is perfect for breakfast, as a wholesome snack…or some post-Valentine's indulgence.
But this is just one of many goodies Julia shares in her new book. She also shares home brewed ginger beer, lacto fermented and cultured juices, and "cocktails" that will help boost metabolism, digestion and the immune system. I started off simply with this smoothie, but I am slowly exploring making my own kefir and yogurt at home.
And so can you! Be sure to check out Julia's book. I'm also pleased to be able to share a copy of Delicious Probiotic Drinks with one of you! To enter the giveaway, check out the details below!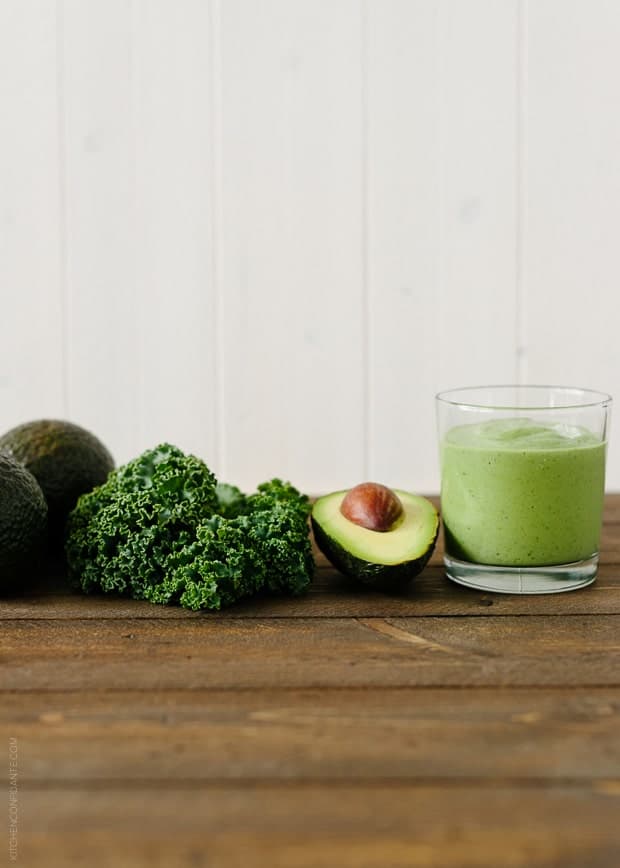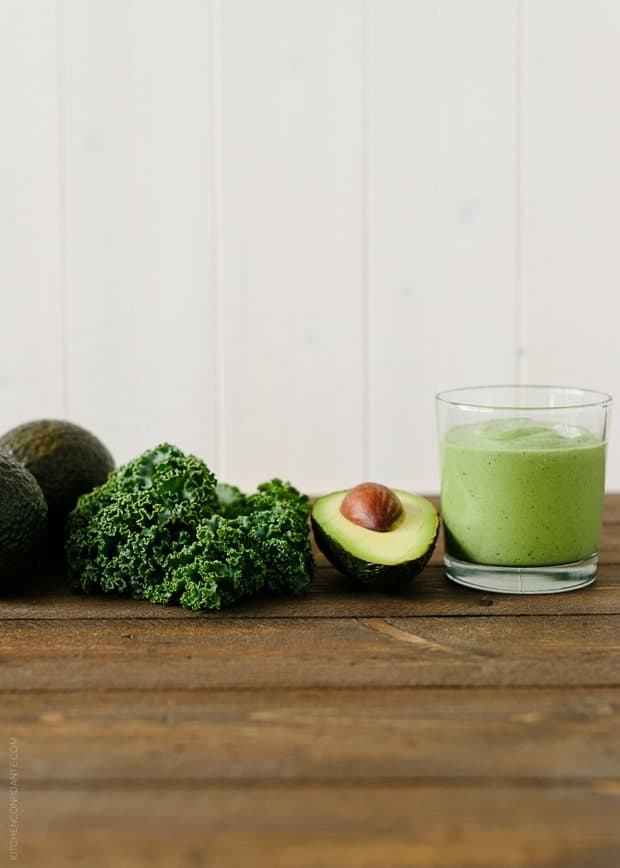 Giveaway
I would love for you to win a copy of Delicious Probiotic Drinks by Julia Mueller. Here's how:
Please leave a comment letting me know: What is your favorite smoothie? and click on the widget below.
For additional entries, use the widget below.
Entries/Comments accepted until 12 am Pacific, Wednesday, 19 October, 2014.
One winner will be randomly selected and notified by email. The winner will have 48 hours to respond to email notification, otherwise an alternate winner will be selected.
Disclosure: I received a copy of Delicious Probiotic Drinks, by Julia Mueller from Skyhorse Publishing for review, however, I was not compensated to write or review the book. All opinions are always my own. Giveaway furnished by Skyhorse Publishing. Please visit The Roasted Root to learn more about Delicious Probiotic Drinks.
Avocado Kale Superfood Smoothie
In Julia Mueller's cookbook, Delicious Probiotic Drinks, this is just one of many good-for you drinks. This recipe calls for blueberry yogurt, which is one of many homemade yogurt recipes in the book, but even if you take a short cut and use a store bought blueberry Greek yogurt, it is just as fantastic. The avocado makes it especially creamy and high in omega-3 fatty acids.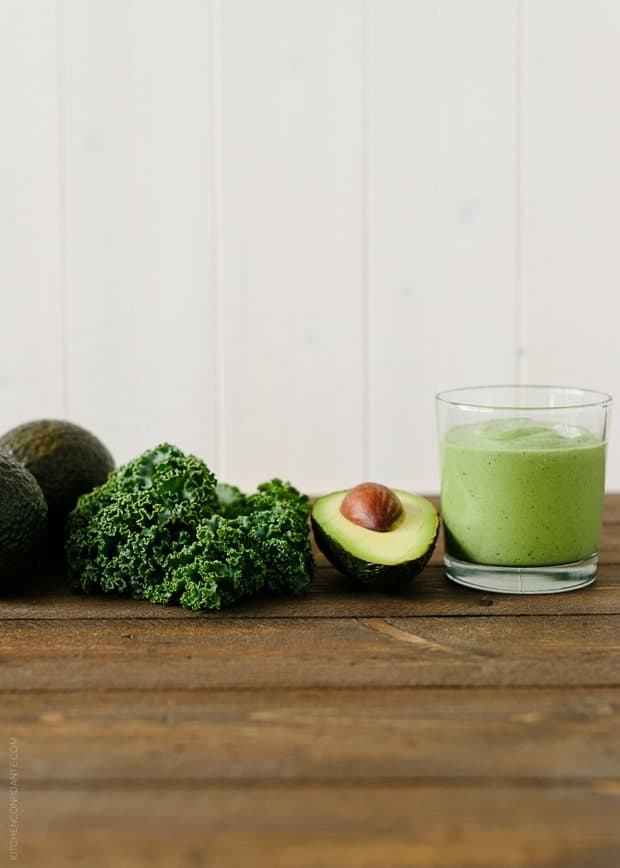 Print Recipe
Ingredients
1 frozen banana, chopped in small chunks
1/2 cup blueberry yogurt
1 cup kale (or spinach) leaves, chopped
1/2 ripe avocado
1/2 cup unsweetened almond milk
Instructions
Place the banana, blueberry yogurt, kale/spinach, avocado and almond milk in a blender. Blend on high speed until smooth.