Summer Sangria with Rum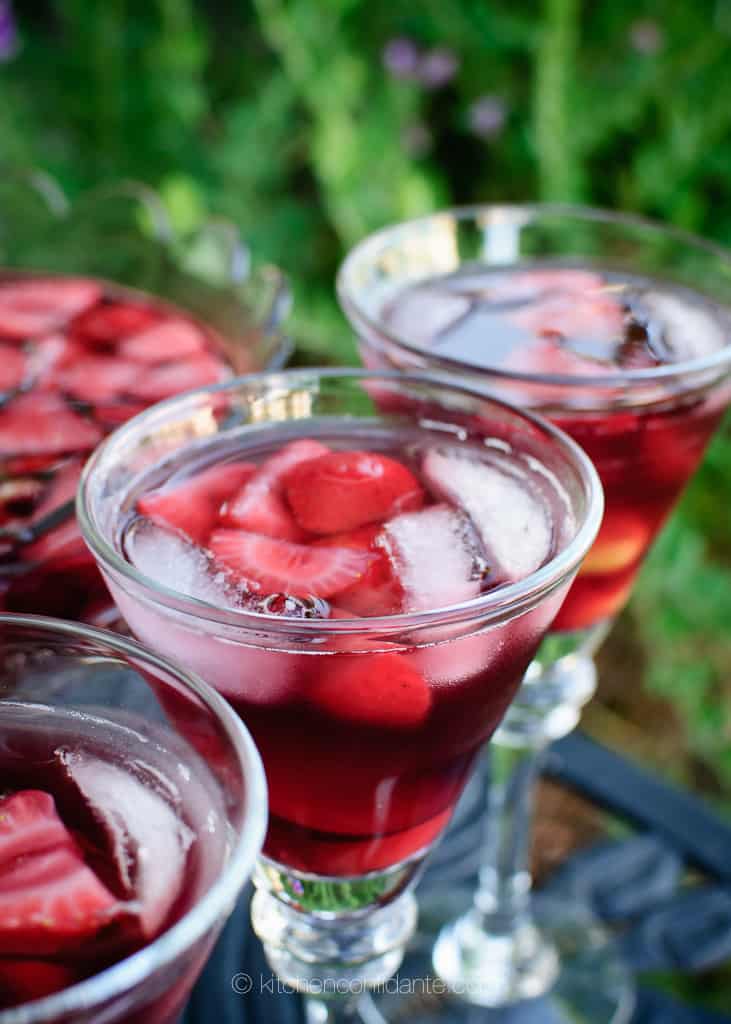 Summer Sangria with Rum
It's Friday.
Shall I pour you something refreshing to jump start your weekend?
How does a Sangria sound to you? Spiked with rum?
Here you go. Remember, the fruit is the best part.
Last Friday, we gathered with our neighbors. It was a gorgeous summer night, which called for a gorgeous summer beverage. Sangria is a wine punch originating from Spain and Portugal, where, it should be noted, the brilliant concept of siesta is still practiced. Ah, sometimes I wonder if I'm living in the right place. They seem to understand the proper way to live on the old continent.
Sangria has many variations, but the overall gist is the same. You start with a wine. Red or white, that's up to you. And here is where a more economical bottle of wine is quite welcome. You spike it with some liquor, such as brandy, triple sec, or in my case, rum. Sweeten it. And then you let your favorite fruits soak in all the loveliness. Breathe in the gorgeous aromas of the fruit in the sangria – it's almost as intoxicating as drinking it.
I used some of my favorite summer fruits in this Summer Sangria with Rum: gorgeous plums, strawberries, and Rainier cherries. Swirling in pinot noir and rum, the drinks were a sultry red, but the flavors were lightened by simple syrup and lime soda. Perfectly refreshing. Utterly relaxing.
Maybe even better than a siesta.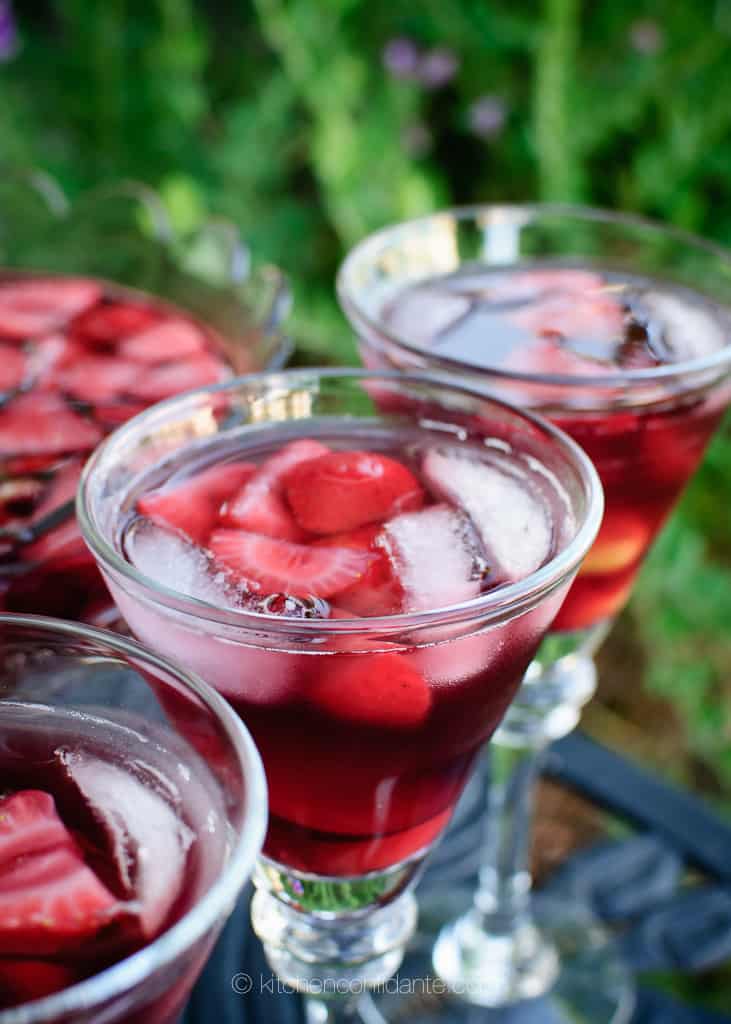 Print Recipe
Ingredients
1 bottle red wine (I used a Pinot Noir)
1 cup light rum (such as Bacardi Puerto Rican Rum)
1 cup simple syrup (see recipe below)
2 plums, pitted and sliced
1 pint cherries, pitted
1 pint strawberries, sliced
sprig of mint, optional
12 oz lime soda
ice (optional)
Instructions
In a pitcher or glass bowl, combine wine, rum, and fruit. Gently muddle the fruit into the alcohol by pressing and stirring with a large spoon. Stir in the simple syrup (and mint if desired), cover tightly with plastic wrap and refrigerate until chilled, at least 1-2 hours. Before serving, stir in the lime soda. Serve over ice if you wish. Cheers!
Simple Syrup
Makes 1 cups.
INGREDIENTS
1 cup water
1 cup sugar
DIRECTIONS
Combine water and sugar in a saucepan and bring to a boil over medium-high heat. Reduce heat to low and simmer until sugar dissolves, about 3-4 minutes. Cool completely.