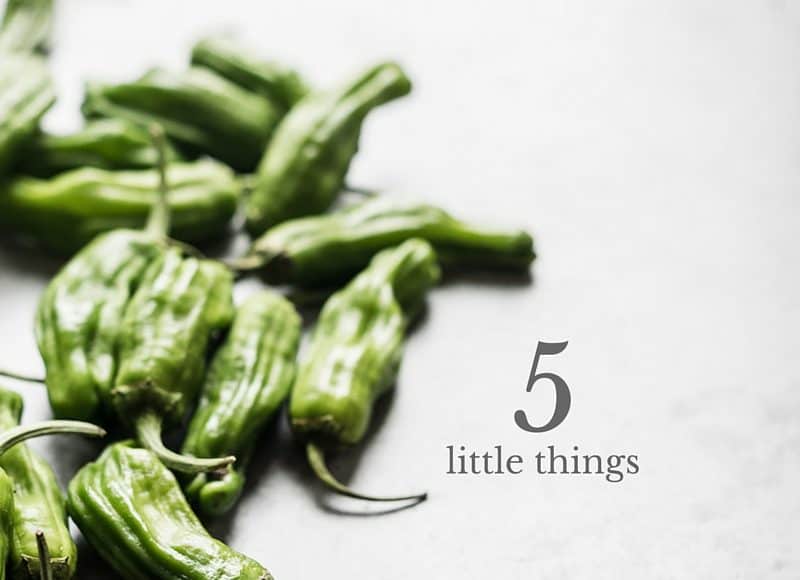 Five Little Things
It was a rough week for our country. During these times, it's even more important to find something to smile about. Here are Five little things I loved this week: 1. Blistered This is the time of year when I find myself blistering…the food. Tomatoes,…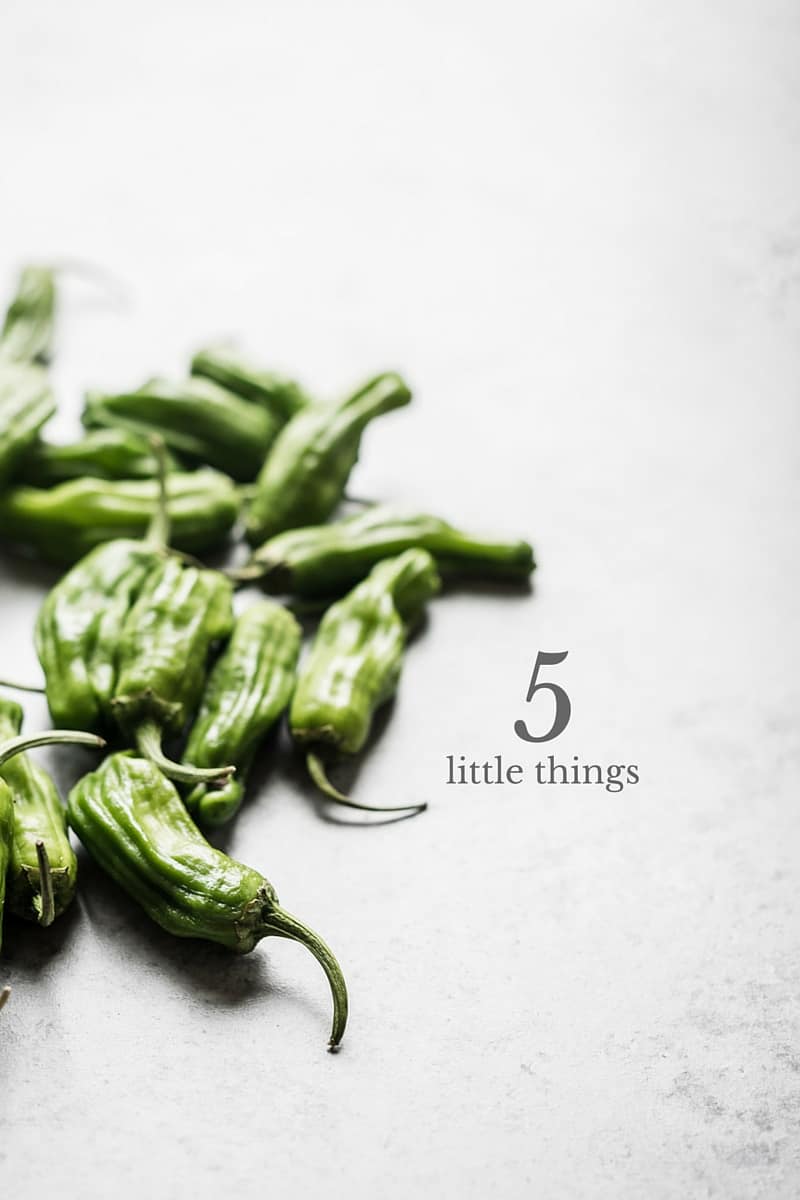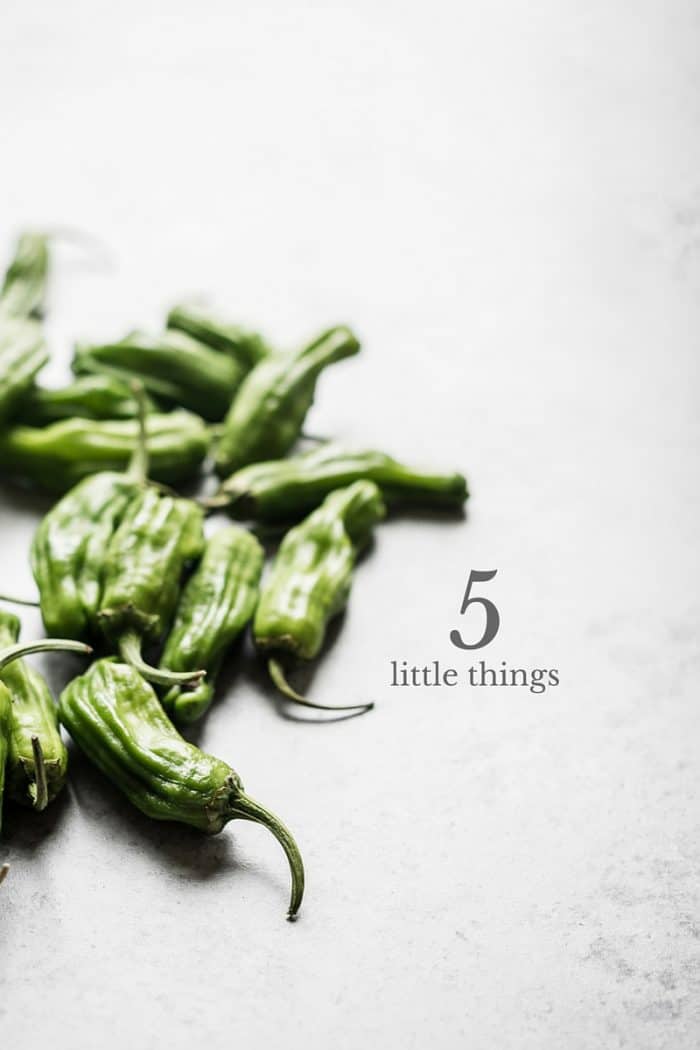 Five Little Things
It was a rough week for our country. During these times, it's even more important to find something to smile about. Here are Five little things I loved this week:
1. Blistered
This is the time of year when I find myself blistering…the food. Tomatoes, poblano peppers, and corn come to mind, and I love how layers of flavor emerge when you subject it to heat. But my favorite thing to blister are shishito or padron peppers. Here's how I make Blistered Padron Peppers with Buttermilk Aioli.

2. Lugaw
Also known as arroz caldo, lugaw is Filipino comfort food. How I wish I knew of Uncle Mike's Place when I lived in Chicago – the New York Times highlighted how this unexpected place serves the Philippine porridge. If you want to try my version of arroz caldo, here my recipe of the ultimate comfort food.
3. Polite Google Searches
I couldn't help but smile when I saw how this sweet grandmother searches the internet with such politeness!
Omg opened my Nan's laptop and when she's googled something she's put 'please' and 'thank you'. I can't 😂😂😂 pic.twitter.com/hiy2tecBjU

— Ben (@Push10Ben) June 9, 2016
And of course, Google had to respond:
Dear Grandma,

No thanks necessary. 😊

Sincerely,
Googlehttps://t.co/vedrVek8nb

— Google (@google) June 15, 2016
Dearest Ben's Nan.
Hope you're well.
In a world of billions of Searches, yours made us smile.
Oh, and it's 1998.
Thank YOU@Push10Ben

— Google UK (@GoogleUK) June 15, 2016
If only everyone had manners these days!
4. One Thing
"Do one thing every day that scares you" – Eleanor Roosevelt. I find that when I challenge myself in this way, surprising things do happen.
5. Dads Who Dance
Because all dads are a little kooky, check out these dads who dance!
Wishing all the dads a very Happy Father's Day! Happy weekend, everyone!