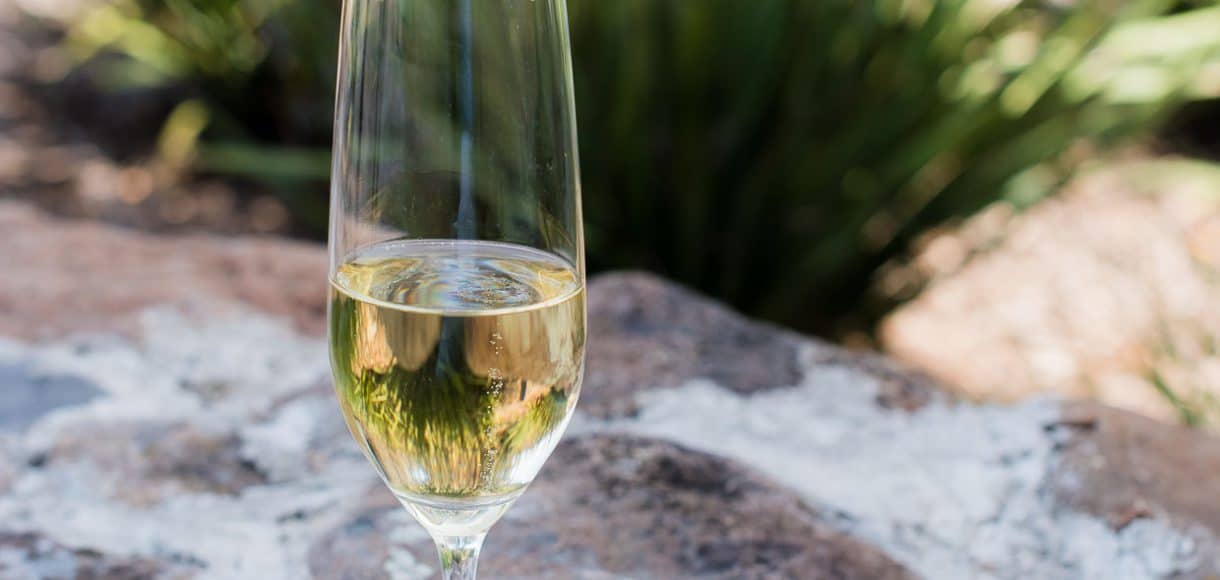 A Taste of Sonoma: A Weekend Visitor's Guide
Planning a trip to San Francisco and wine country? Come join me for an insider's pick on places to sip, savor, stay and play in Sonoma! One of the questions I often get, from friends, family and strangers alike, goes something like this: "I'm visiting…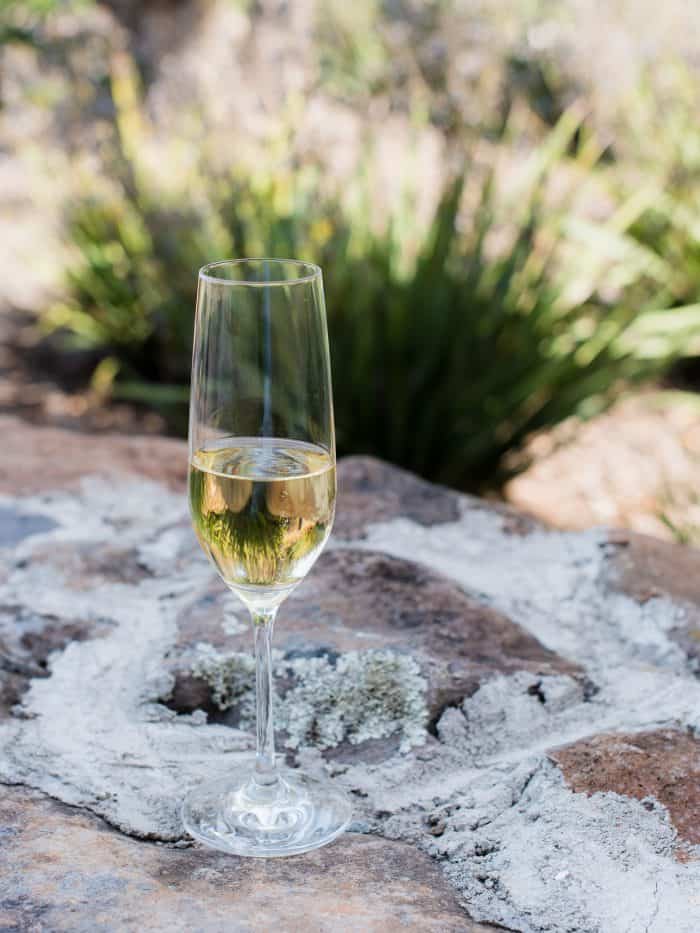 A Taste of Sonoma: A Weekend Visitor's Guide
Planning a trip to San Francisco and wine country? Come join me for an insider's pick on places to sip, savor, stay and play in Sonoma!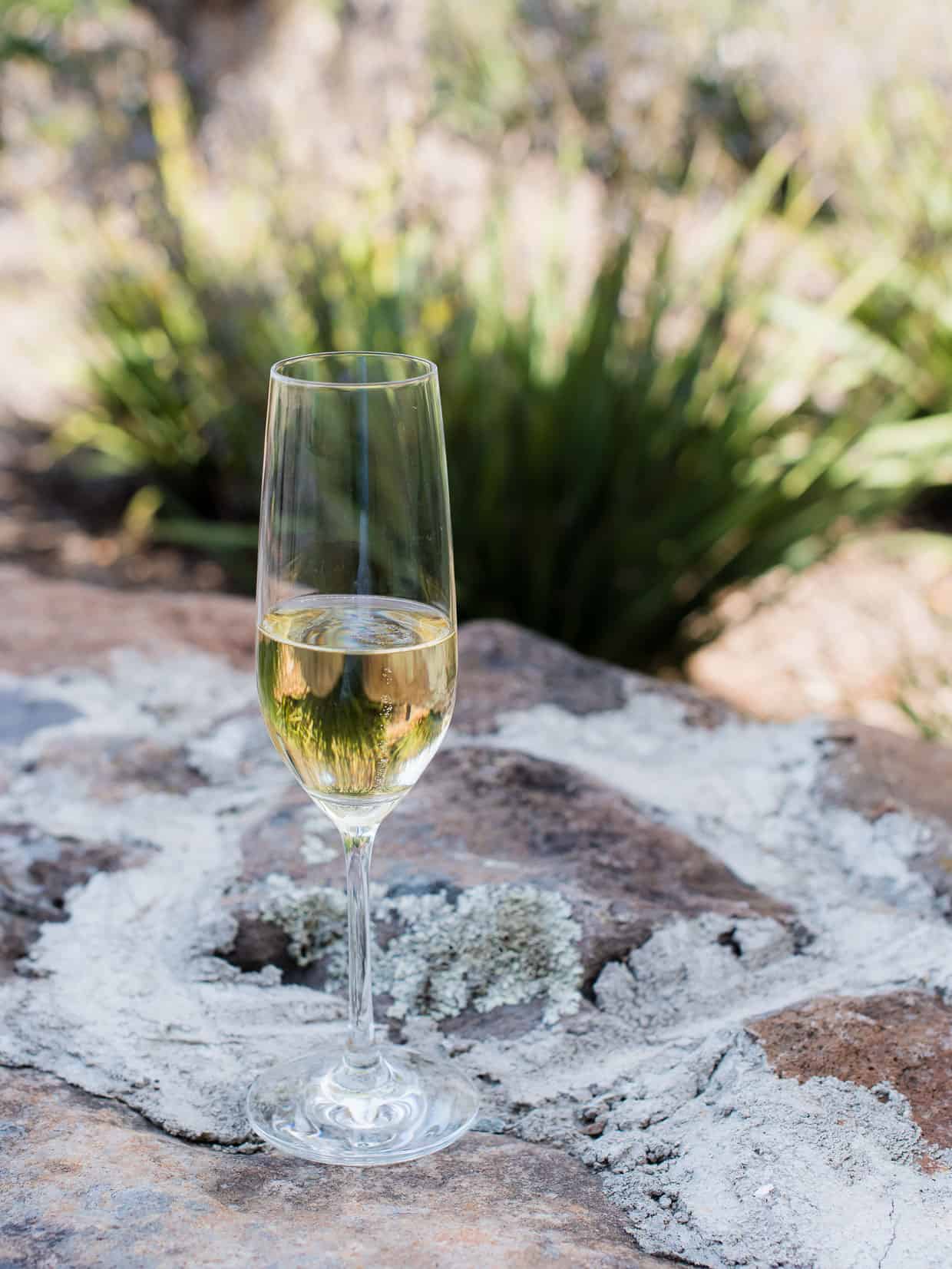 One of the questions I often get, from friends, family and strangers alike, goes something like this:
"I'm visiting wine country this weekend! Where do you recommend I go?"
With a world of delicious food and wine at my fingertips, I often struggle to give a brief answer, because I have lived here for over 15 years, and yet, the exploring is never ending. But my first question back will be, "how long will you be in town?"
If you're planning a trip to San Francisco, a trip to the vineyards is in order, and even if your visit will be a short one, it IS possible to squeeze in a delicious experience, without having to drive very far. A short hop across the Golden Gate bridge and through Marin, you will find yourself in Sonoma, where it is possible to experience a wine country where you do not have to compete with massive tour buses and crowded tasting rooms. For me, Sonoma has the charm and the solitude of wine country that I crave, along with so many intimate wineries that will leave you feeling as though you really got to know the hands behind the bottle. 
Spotlight: Patz & Hall Sonoma House
I recently had the opportunity to visit one of the wineries I have come to truly respect as I have tasted my way through the world of exceptional wine. Patz & Hall opened their doors to me for a private Salon Tasting at The Sonoma House, which is a piece of heaven tucked into their estate vineyards not too far from Sonoma Square and the Eight Street Wineries.
Heather Patz, one of the four founders of Patz & Hall, welcomed us with a glass of their 2012 Brut Sparkling, and as we strolled the grounds and felt the sun on our faces between sips of sparkling wine, I soon forgot about the minutiae of every day life. If only every day could begin with some bubbly in wine country!
Stepping inside The Sonoma House is like walking into a good friend's home. Patz & Hall founders Donald Patz, James Hall, Anne Moses and Heather Patz moved into Sonoma House retaining the home's bones, the living room leading to the kitchen, with the salon just beyond. On the walls are portraits of all their growers, their personalities reaching beyond the frames, and you truly feel like you are surrounded by photos of family. Patz & Hall truly has a deep pride for what they do, and the people behind each glass of wine they produce.
The Salon Tasting is one of the most unique tastings I have experienced. Heather guided us through six unique Chardonnays and Pinot Noirs from the 2013 vintage, and it doesn't matter if you are a novice or intimately familiar with wine – Heather has a way of making it all very familiar and easy to appreciate. Each wine they produce is single-vineyard, and you can absolutely taste the personality of each vineyard in the wines.
What makes the tasting extra special, especially for someone who loves food, is that it is paired with savory bites, custom created canapés by Chef Natalie Niksa of La Saison. Bites such as a homemade Nori Cone with BBQ Niman Ranch Pork and Vegetable Slaw and Morels with Melted Shallots, Béchamel and Crispy Kale on Wonton are meant to be savored along with sips, influencing your palate as you tasted between sips of Zio Tony Ranch Chardonnay from the Russian River and Burnside Vineyard Pinot Noir, for example. It takes the tasting to a higher level, and challenges your mind as much as your tongue.
Visiting Patz & Hall is on my list of must visits the next time you are in Sonoma County, but of course, it's just the beginning. For the ultimate visit to this part of wine country, here are more places to add to your visit list. You may just have to extend your visit!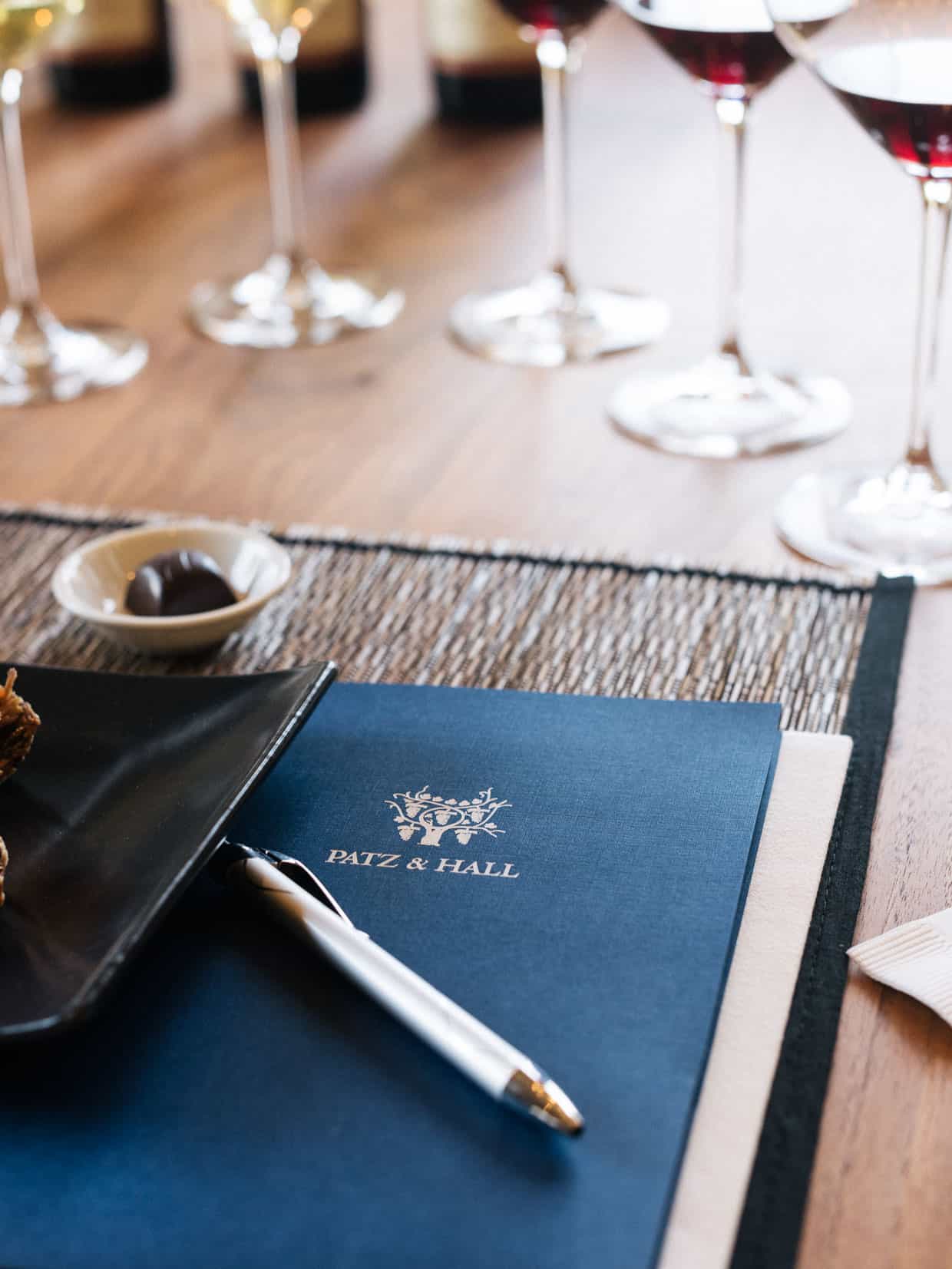 Weekend Guide to Sonoma
For your next visit, consider the following places to sip, savor, stay and play!
SIP
By Appointment
Three Sticks
143 West Spain
Sonoma, California 95476
Pangloss/Repris
35 E astNapa St
Sonoma, California 95476
Sojourn Cellars
141 East Napa Street
Sonoma, California 95476
B. Wise Cave Experience
9077 Sonoma Highway
Kenwood, California 95452
Hawkes
6734 CA-128
Healdsburg, California 95448
Patz & Hall
21200 8th Street East
Sonoma, California 95476.

No Appointment Necessary
La Rochelle
233 Adobe Canyon Road
Kenwood, California 95452
Kamen
111B East Napa Street
Sonoma, California 95476
SAVOR
Breakfast
Boon Fly Café
4048 Sonoma Hwy
Napa, CA 94559
Fremont Diner
2698 Fremont Dr.
Sonoma, California 95476
Basque Boulangerie
460 First Street East
Sonoma, California 95476
Lunch
El Molino Central
11 Central Avenue
Sonoma, California 95476
The Girl & the Fig
110 West Spain Street
Sonoma, California
Park 121
23584 Arnold Drive
Highway 121
Sonoma, California 95476
Dinner
El Dorado Kitchen
405 First Street West
Sonoma, California 95476
Harvest Moon Café
487 First Street West
Sonoma, California 94576
Glen Ellen Star
13648 Arnold Drive
Glen Ellen, CA 95442
STAY
Kenwood Inn and Spa
10400 Sonoma Highway
Kenwood, California 95452
Vintners Inn
4350 Barnes Road
Santa Rosa, California 95403
The Lodge at Sonoma Renaissance Resort & Spa
1325 Broadway at Leveroni & Napa Roads
Sonoma, California 95476
Fairmont Sonoma Mission Inn & Spa
100 Boyes Blvd.
Sonoma, California, 95476
PLAY
Shop
The Olive Press
24724 Arnold Dr
Sonoma, CA 95476
Sign of the Bear – Kitchenware + Cookware
435 1st St W, Sonoma, CA 95476
Kaboodle – Home and Gift Store
453 1st St W, Sonoma, CA 95476
Outdoor
If you have a little more time, make the drive to the Sonoma Coast. The seaside hikes are endless.
Sonoma Coast – Goat Rock State Beach
Salmon Creek
Jenner, CA 95450
Fort Ross State Historic Park
19005 Coast Hwy
Jenner, CA 95450
Salt Point State Park
25050 CA-1
Jenner, CA 95450-9738
Disclosure:This post is brought to you in partnership with Patz & Hall. Thank you for supporting brands that matter to me; sponsored posts such as this help behind the scenes at Kitchen Confidante. All opinions in this post are, as always, my own.