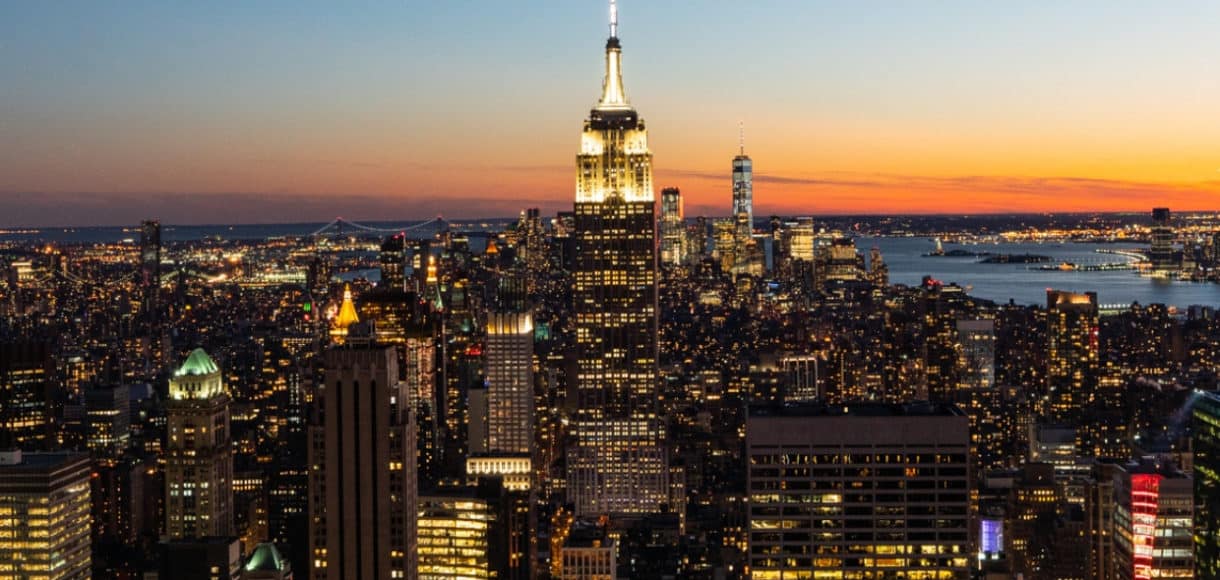 New York Travel Guide: A Taste of Midtown
Planning a trip to New York? Join me for our family's picks on places to stay, eat and see while in Midtown New York!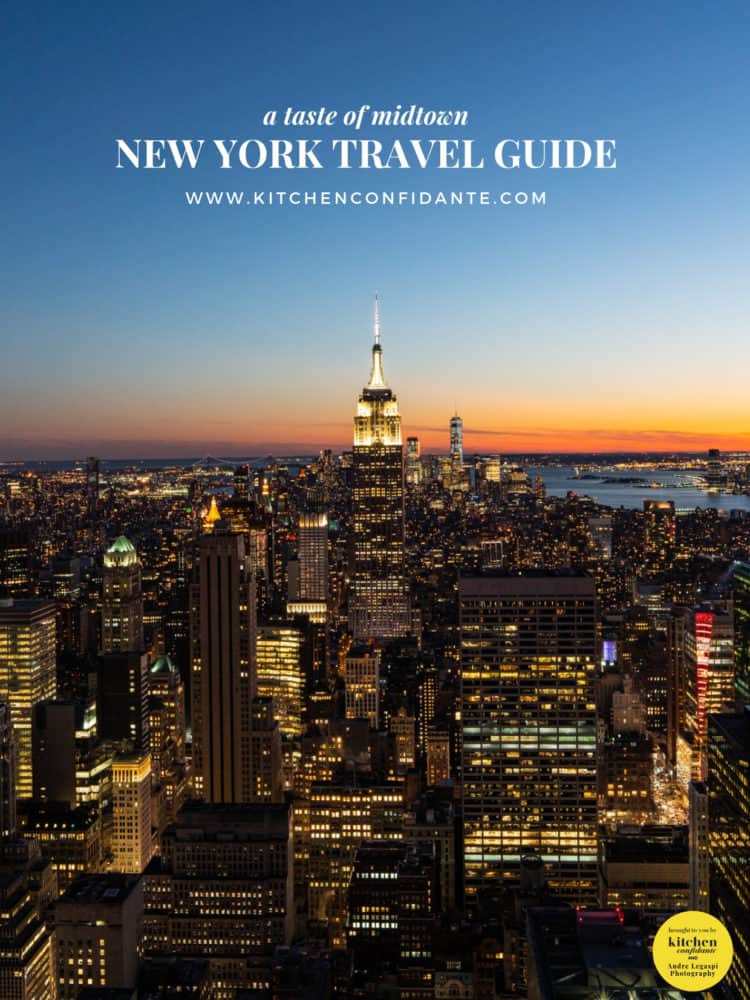 New York Travel Guide: A Taste of Midtown
Planning a trip to New York City? Join me for our family's picks on places to eat, sleep and visit while in Midtown New York in this New York Travel Guide. I am excited to share some hometown favorites with you AND collaborate with my very own brother, Andre Legaspi, who is a talented NYC-based street and lifestyle photographer. Photos by Andre Legaspi Photography.
Midtown New York
My New York Travel Guide is long overdue. I was born and raised in New York, and head back regularly to visit family and friends, and of course, for work. I try to keep a finger on the pulse of the city and check out what's new (and what is still around), so it's about time I shared some of my must-sees with you. As a New York native who now calls California home, I offer a perspective that comes from someone who loves and misses her hometown and feels like a tourist at the same time.
Let's start with A Taste of Midtown, shall we? Midtown may not have the cool factor of lower Manhattan, but between you and me, it's my favorite. The light is brighter, the streets make sense, there's always a show to catch, and my offices used to be in midtown, so I feel like I know it best.
Stay
My favorite place to stay when visiting as a family of four is the Andaz 5th Avenue. Across the street from the New York Public Library, it's away from the zoo that is Times Square, but within walking distance to so many locations, particularly Broadway theatres and Grand Central Station. The suites are roomy, with little kitchenettes, and the food and room service is superb.
The London NYC is another gem. This hotel used to be an apartment building, making its all-suite rooms spacious by NYC hotel standards.
Eat & Drink
Have ramen at Ippudo Westside. Don't forget the pork buns!
The Oyster Bar at Grand Central Station has been serving up oysters and seafood since 1913.
Indian Accent serves up a taste of New Delhi inside the beautiful Le Parker Meridien.
For more casual Indian food, check out Bengal Tiger. This tiny gem used to be a favorite when I was working in the area.
If you won't be going into Flushing, stop into Joe's Shanghai for some slurp-worthy soup dumplings. The crab soup dumplings are the best.
Start your day with bagels and lox! If you're on the west side, head to Best Bagel & Coffee (love their non-dairy schmears!). On the east side, go to Ess-a-Bagel. My husband loves to surprise us by bringing home a dozen when he goes back. They ship, too!
Grab pastrami on rye and a knish at Carnegie Deli. Carnegie Deli closed in 2016; their online storefront now ships favorites to your door. However! If you're catching a game or concert at Madison Square Garden, they do operate a stand there with their deli favorites.
Tim Ho Wan is now in Midtown! No need to fly to Hong Kong for dim sum and barbecue pork buns, though you will definitely have to wait.
Serendipity 3 – if decadence is what you're after, this is your place. Back in the day, my friends and I would stop in just for dessert and order the Outrageous Banana Split — it was HUGE, and this was before Instagrammable desserts were a thing.
Sarabeth's has been a favorite for brunch for decades!
Magnolia Bakery has grown since they opened their first store in NYC, but if you're craving something sweet, why not pop in for their famed banana pudding?
Bibble & Sip – craving cream puffs? Stop in for a sweet treat and a coffee, maybe before catching a show?
Check out Eclair Bakery for a taste of Paris in New York!
Danji for delicious Korean! Try the shrimp and scallion pancakes, beef sliders, pork belly sliders, egg over rice, and tofu ginger scallion dressing. Perfect place to grab dinner before watching a show!
Explore The Plaza Food Hall, downstairs in the Plaza Hotel — you can find everything from doughnuts to lobster, and everything in between. You can do a whole food crawl in this spot alone.
Whenever I'm in a rush, I look for a Halal Guys food truck (street food various locations). It's a great way to get your gyro or falafel fix.
I'm guessing you're looking for a slice of pizza while in Midtown…so stop in NY Pizza Suprema near Penn Station.
Need your bubble tea fix? Go to ViVi Bubble Tea on 7th, Gong Cha on E44th or Kung Fu Tea in Koreatown.
Looking for vegan food? We love P.S. Kitchen – perfectly located in the Theater District for dinner before a show, the food is absolutely delicious and all profits are donated to charity. Blossom in Chelsea has been a vegan standby, and there's also a wonderful location on the Upper West Side. For fast vegan food, by CHLOE has several locations throughout Manhattan, including one in Rockefeller Center.
Craving fresh produce? Just around the corner from the United Nations Plaza, the Dag Hammarskjold Plaza Greenmarket is open every Wednesday and is host to farmers from the tri-state area.
See & Do
Catch a Broadway show.
The New York Public Library is worth a peek, especially for book lovers.
Bryant Park is one of my favorite spots and is right behind the New York Public Library. If you're in New York during the summer, stop by Bryant Park for their outdoor movie nights. Winter brings ice skating. I used to eat many picnic lunches here back in the day!
Top of the Rock for the views! And if it's Christmas, take in the twinkling tree and go for a skate in Rockefeller Center.
Catch a performance at Radio City Music Hall. If it's the holidays, you can see the Christmas Spectacular with the Radio City Rockettes!
Even if you're not catching a train, stop into Grand Central Terminal. There are tons of eateries housed in the beautiful terminal.
Explore the exhibits at the Museum of Modern Art.
Go shopping! Flagship stores abound, from the three B's (Bloomingdales, Barneys New York, Bergdorf Goodman) to Saks 5th Avenue. Plus, there are The Shops at Columbus Circle if you're looking for a mall that happens to have high-end restaurants such as Masa and Per Se.
Sneak away from the urban jungle and stroll along the High Line. The High Line stretches down into Chelsea and Lower Manhattan, which is where we'll pick up the guide again next time!
Photography by my very talented brother, Andre Legaspi. Follow Andre on Instagram and check out his work at andrelegaspi.com.
MORE FAMILY TRAVEL GUIDES
Paris Travel Guide: A Taste of The City of Lights
A Taste of London: A Family Travel Guide
A Taste of Hong Kong: A Family Travel Guide
A Taste Of Cruising the Mexican Riviera: Travel with Princess Cruises
A Taste of Deer Valley, Utah: A Family Ski Travel Guide