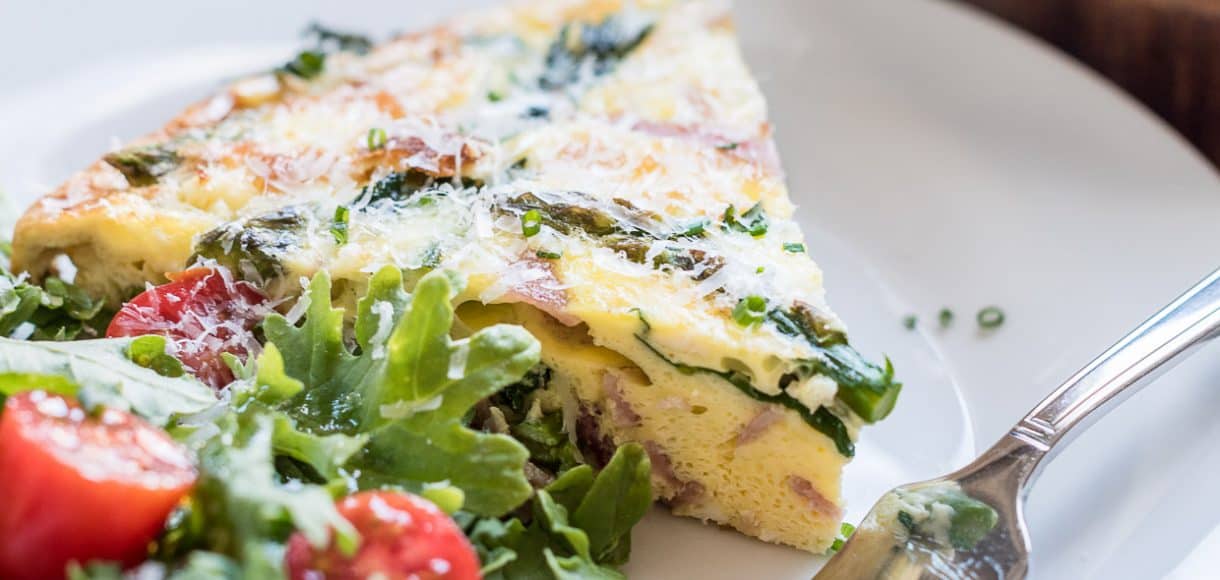 Asparagus, Ham and Kale Frittata
Spring has sprung in this easy Asparagus, Ham and Kale Frittata! Perfect for brunch, lunch, or slice the wedges for quick on-the-go breakfasts! We got caught in the rain yesterday. Perhaps I shouldn't be too surprised – it seems that lately, every Sunday brings its…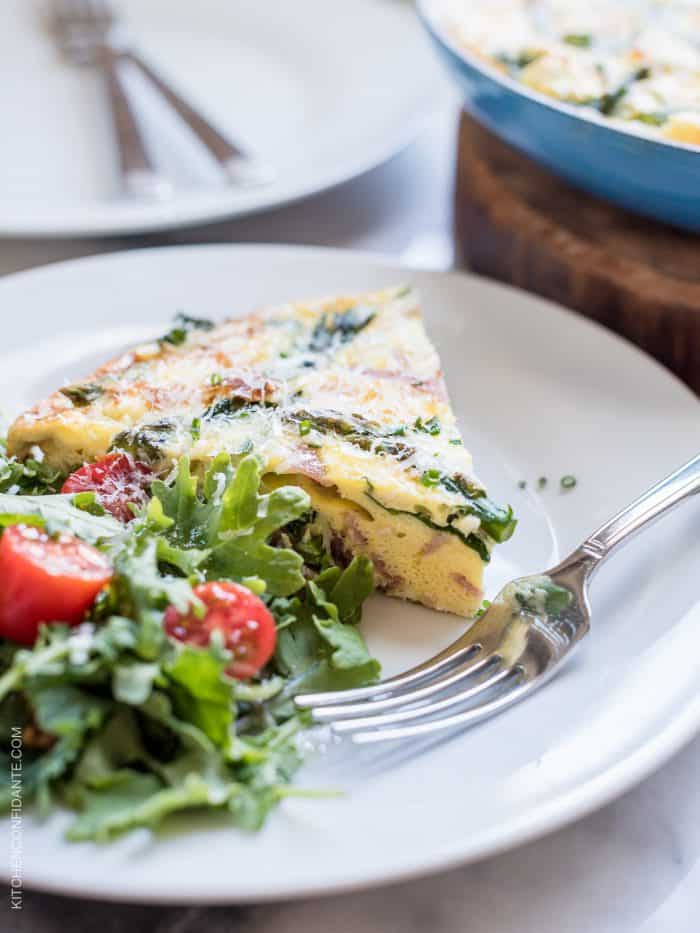 Asparagus, Ham and Kale Frittata
Spring has sprung in this easy Asparagus, Ham and Kale Frittata! Perfect for brunch, lunch, or slice the wedges for quick on-the-go breakfasts!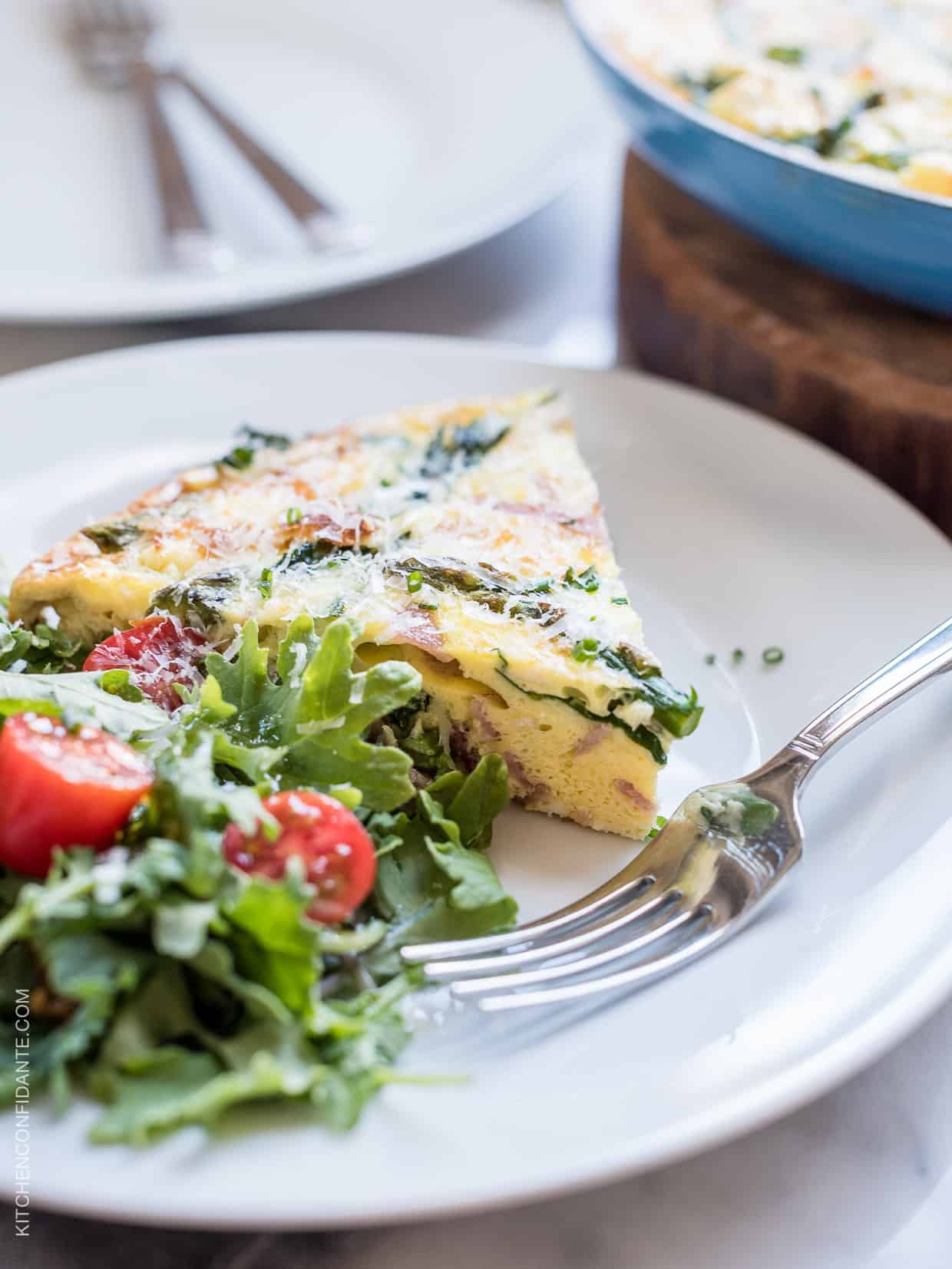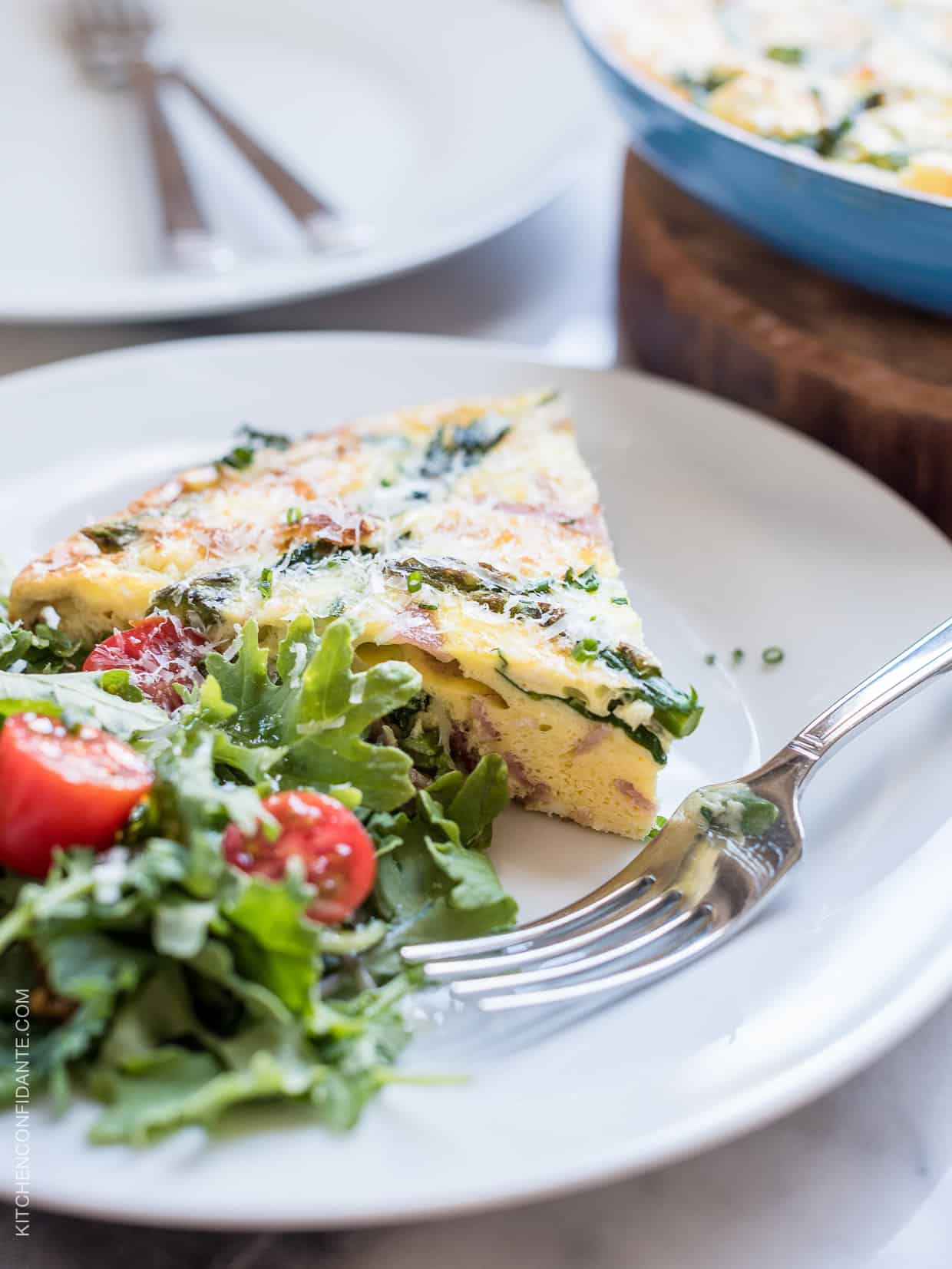 We got caught in the rain yesterday. Perhaps I shouldn't be too surprised – it seems that lately, every Sunday brings its showers, but I was fooled. The morning treated us to some sunshine and a touch of warmth, enough to convince me that a nice walk outside in a sleeveless top was a good idea. But as I soaked in the sunshine, things quickly changed. Behind my sunglasses, everything dimmed, and a shudder of cool air came as quickly as the clouds. A few drops. A light sprinkling. Before I knew it, I felt the steady shower of cold raindrops beating on my shoulders, trickling down my arms.
Oh spring, you are a fickle one. But getting caught in the rain reminded me that I'm alive.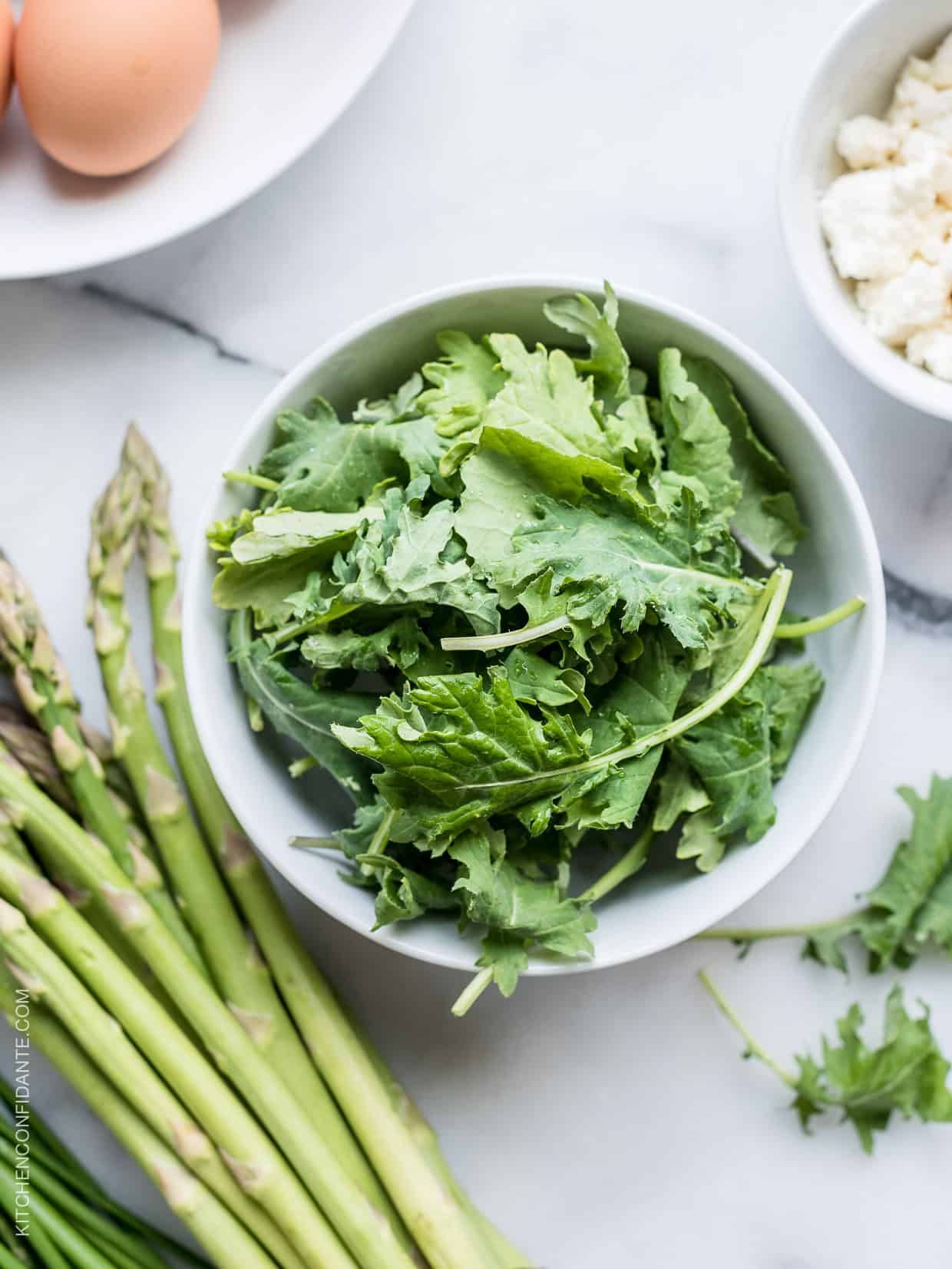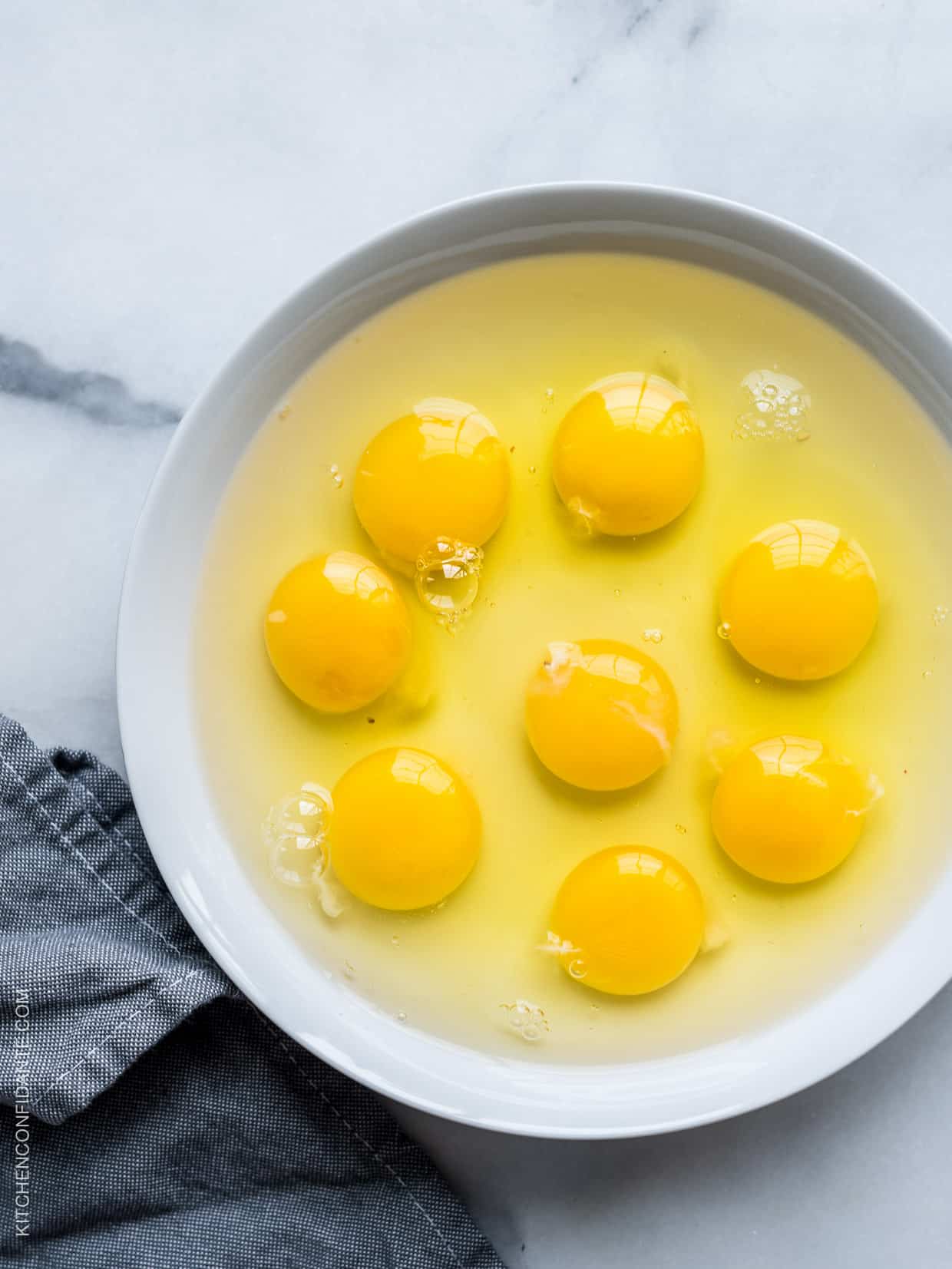 The earth is a live. Everywhere I turn I see the new buds on the trees, the jasmine with their lighter shaded leaves popping in, and the wildflowers on the hills waving their sunny hellos. Even the snails walking across the sidewalk have a little quickness to their step. My obsession with green continues, and for Sunday brunch, I gathered everything springtime in my refrigerator to make a frittata.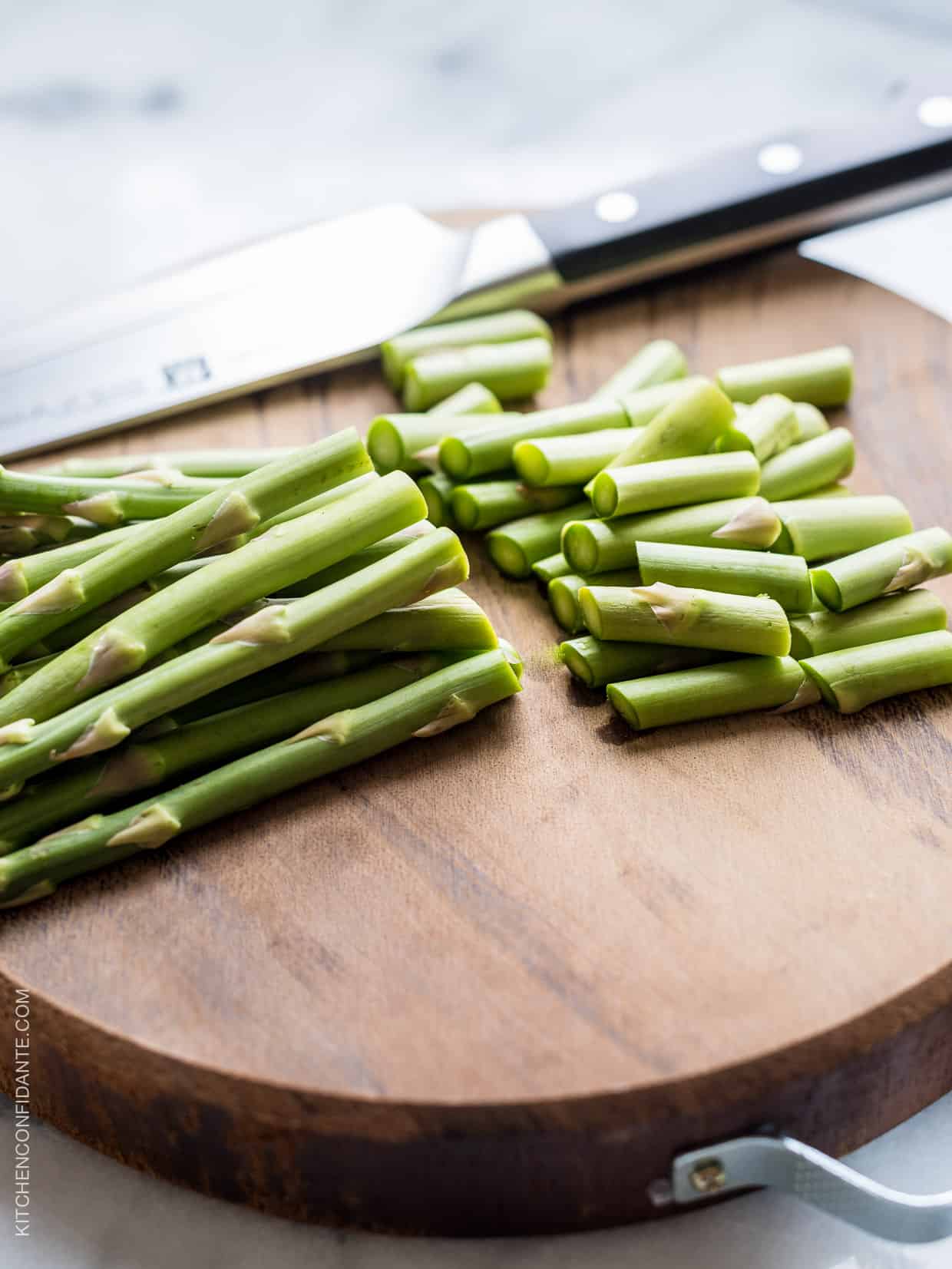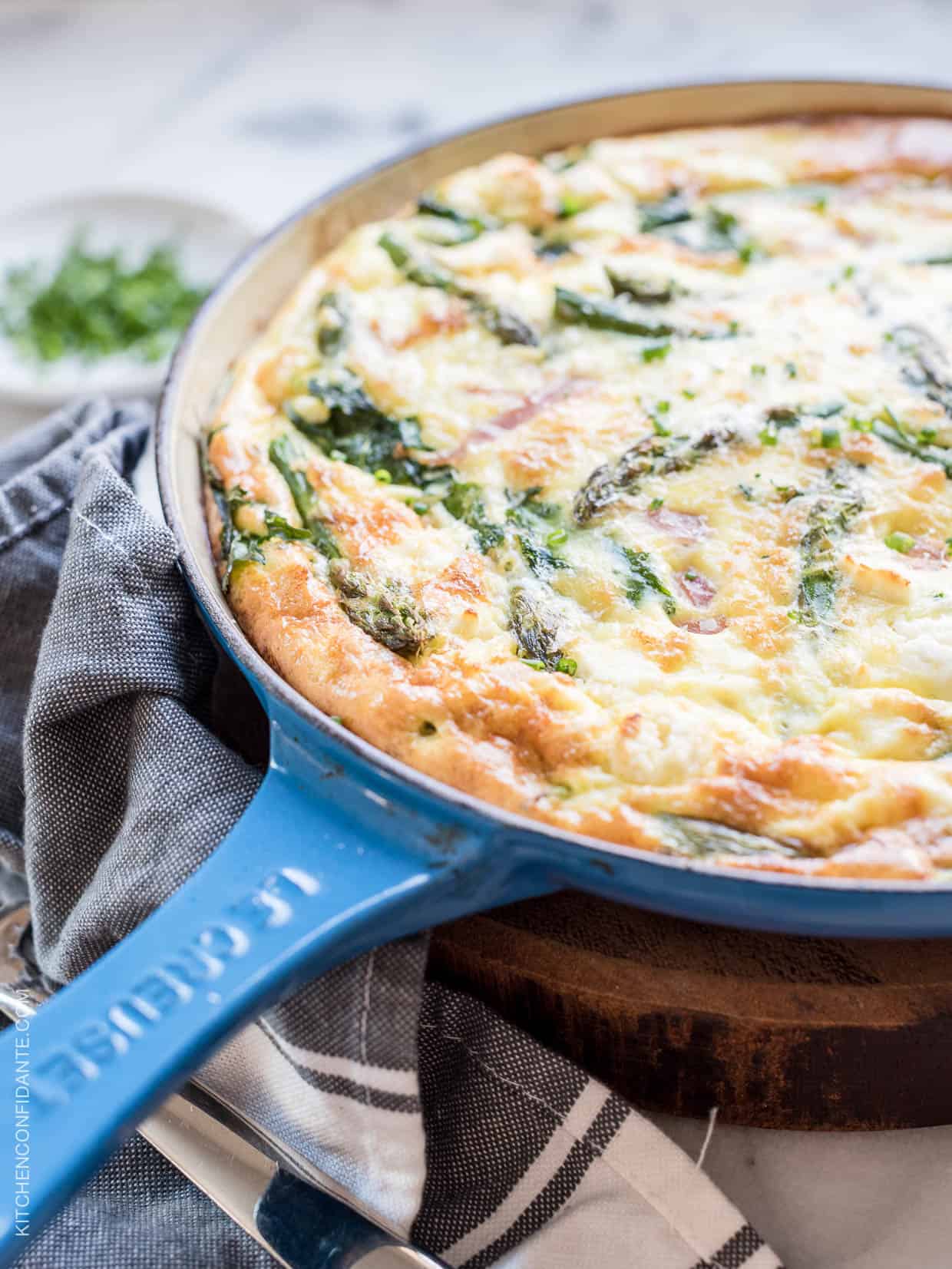 This Asparagus, Ham and Kale Frittata was my way of welcoming spring, even if it had a bit of a grumpy start. I know sunnier days are ahead, so why not begin with sunny eggs and my favorite greens? You'll love how light and wholesome this frittata is, whether you make it for lunch, brunch, or slice up the wedges and reheat them for breakfast on-the-go. Just remember, bring an umbrella. You never know how spring is going to feel.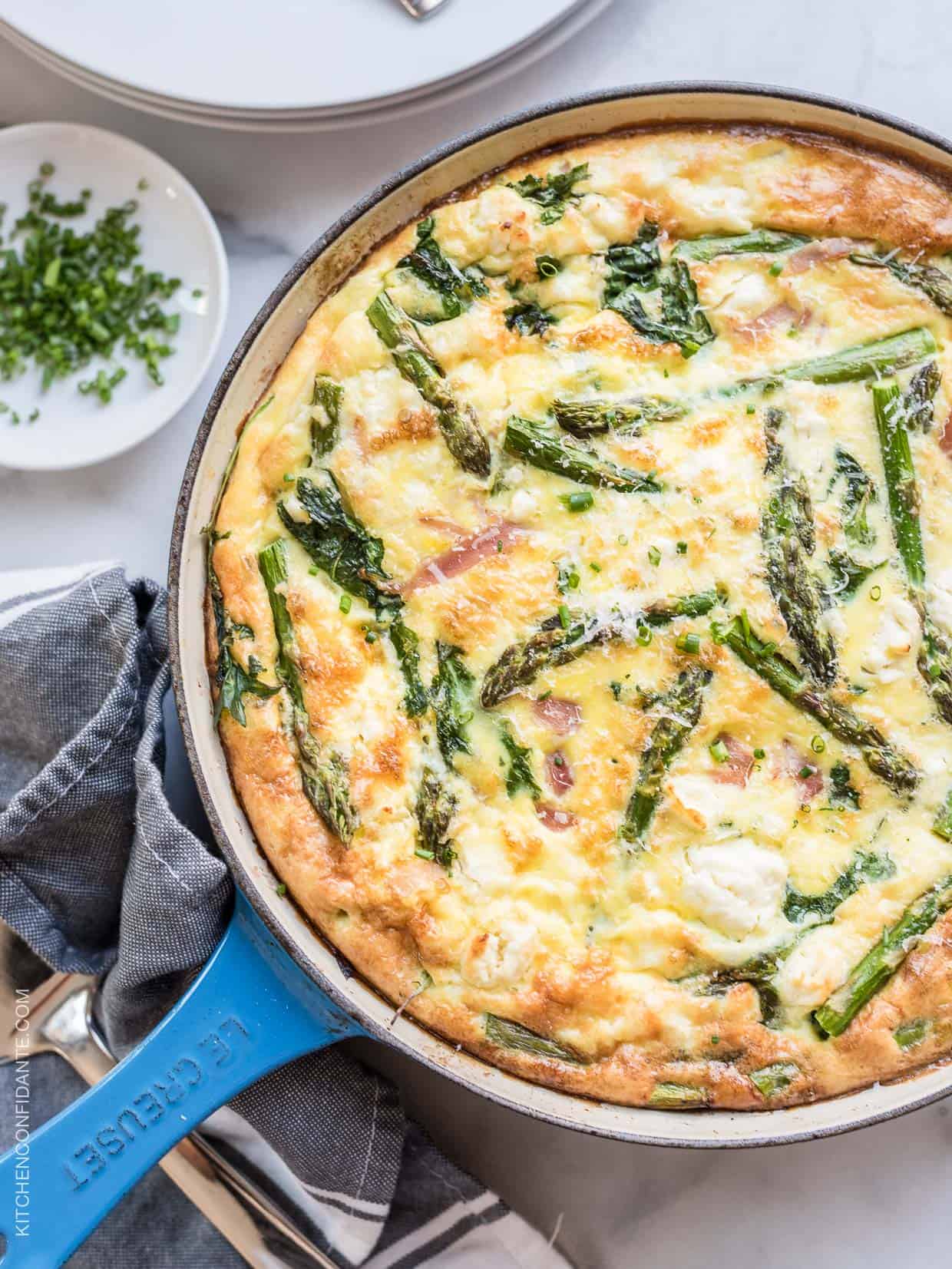 Asparagus, Ham and Kale Frittata
Spring has sprung! Make this wholesome frittata filled with good for you asparagus, kale, and ham! Perfect for brunch, lunch, or slice the wedges for quick on-the-go breakfasts during the week!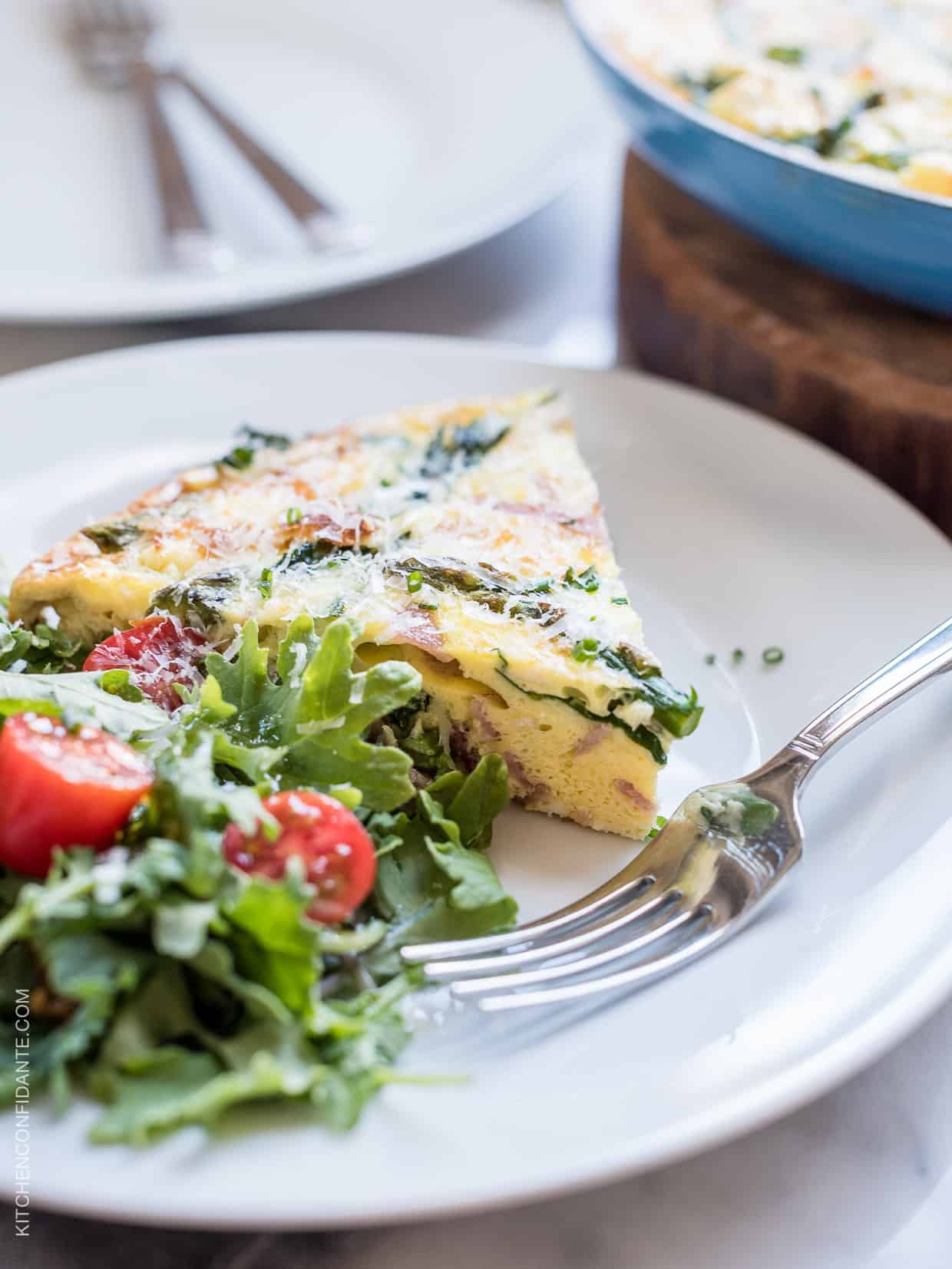 Print Recipe
Ingredients
2 tablespoons olive oil
3 scallions, ends trimmed and sliced in 1/4 inch pieces
1 small bunch asparagus (about 15 average sized stalks), bottoms trimmed and cut into 1 inch pieces, tips reserved
1 cup sliced smoked ham
1 1/2 cups baby kale leaves
8 large eggs
1/2 cup half and half
2 teaspoons kosher salt, plus more to taste
freshly ground black pepper, to taste
1/2 cup grated parmesan cheese
1/3 cup crumbled feta cheese
Instructions
Preheat the oven to 425° F and place an oven rack in the center of the oven.
Heat a 10-inch skillet (cast iron or non stick works best) over medium heat. Add the oil and twirl the pan to evenly coat, making sure to coat the sides of the skillet. Add the scallions, and cook for about 1 minute, or until they begin to wilt. Stir in the asparagus stalks, season with a light touch of salt, and let it cook for about 2 minutes, or until the asparagus just start to soften, stirring occasionally. Stir in the ham and the kale leaves.
Quickly whisk together the eggs,half and half, 2 teaspoons salt, pepper, and the parmesan cheese, then pour the eggs into the skillet. Sprinkle with feta cheese, nestle in the reserved asparagus tips, then place in the oven to bake for about 18-20 minutes, or until the frittata is lofty and the center is no longer runny when you insert a knife. Remove from the oven, let it stand for a few minutes before slicing and serving.
Notes
Leftover frittata wedges are great for mornings on the go! Just reheat in the microwave and you have a wholesome breakfast to fuel your day.