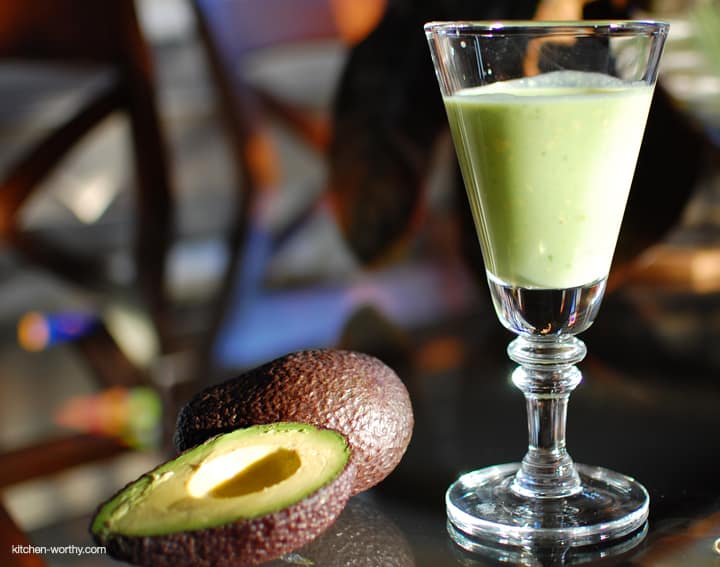 Avocado Milk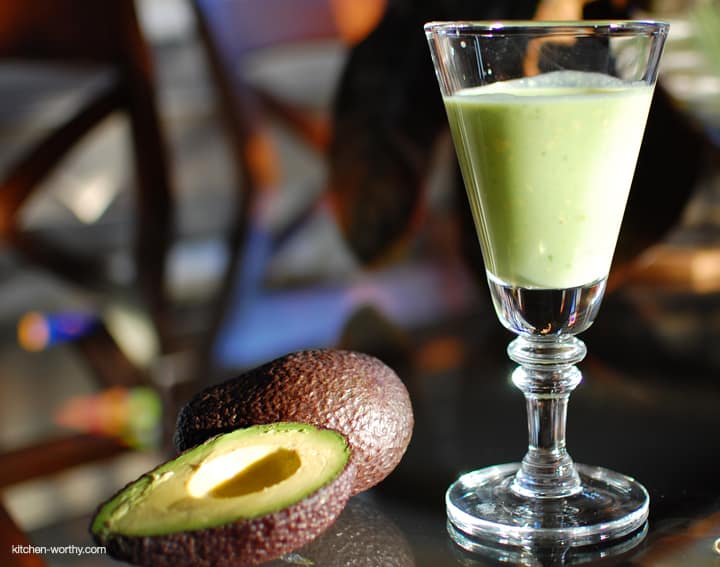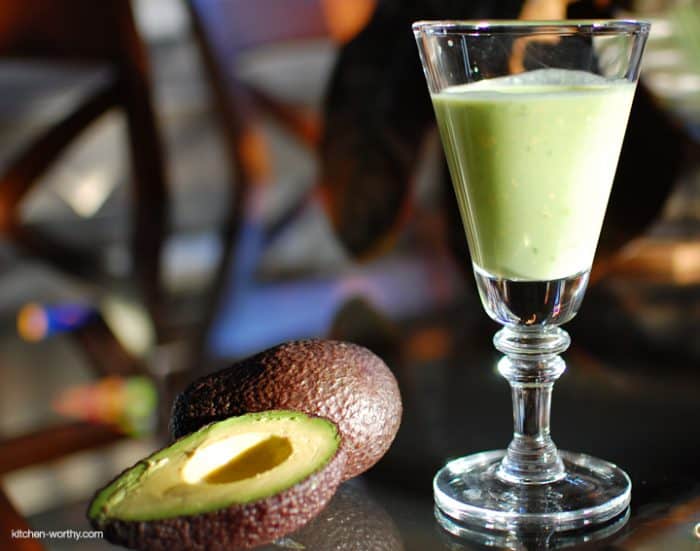 Avocado Milk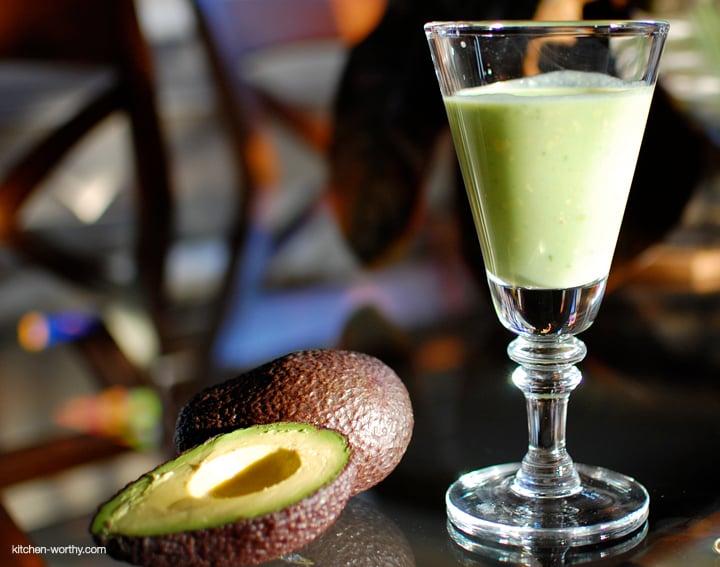 The other night I was catching up with an old friend, when the topic turned to avocados (Naturally. Don't your conversations take the same turn?). Actually, she was telling me that some Filipino friends had introduced her to a drink with avocado in it.
Waaaaiit a minute. I thought that was my own little secret. Not even my sister knew about it.  I actually believed that it was my Tita (Aunt) Leah's quirky concoction that she passed on to me when I was about 8 years old. When I decided to poke around, I was surprised to learn that variations of a milky avocado drink are widely popular around Asia.
This describes an Indonesian variety with chocolate (!).  Flickr produced loads of avocado drink images.  Here is yet another version.
So, apparently, I'm not alone.
My kids love what we call "Avocado Milk."  My son periodically begs for this drink.  And when I've got ripe avocados, I am happy to oblige.  While avocados are high in fat, it's what we like to call the "good" (mono saturated) fat, AND it has more potassium than bananas AND is high in vitamins B, E, and K.  Oh, and avocados are a good source of fiber.  You know how good that is for you.
The drink is simple, really.  Avocados, milk and sugar.  You can control the sugar, of course.  My friend likes to use rice milk, which is already sweet, and passes on the sugar.  I haven't tried it yet, but I imagine that would be good.  My kids like it smooth from a blender, I like mine chunky.  There are many ways to enjoy it!  Give it a try, you might find that avocados aren't just for guacamole anymore.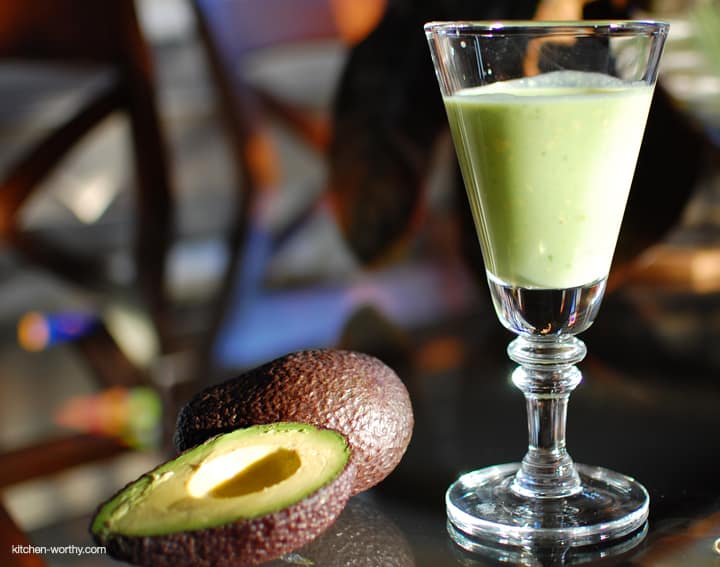 Print Recipe
Ingredients
1-2 ripe avocados (Haas avocados are preferred)
3 cups cold milk (I prefer skim)
1-3 Tbsp sugar, to taste
Instructions
Mash avocados with sugar to a paste.  Add milk and stir (or blend).  Enjoy!