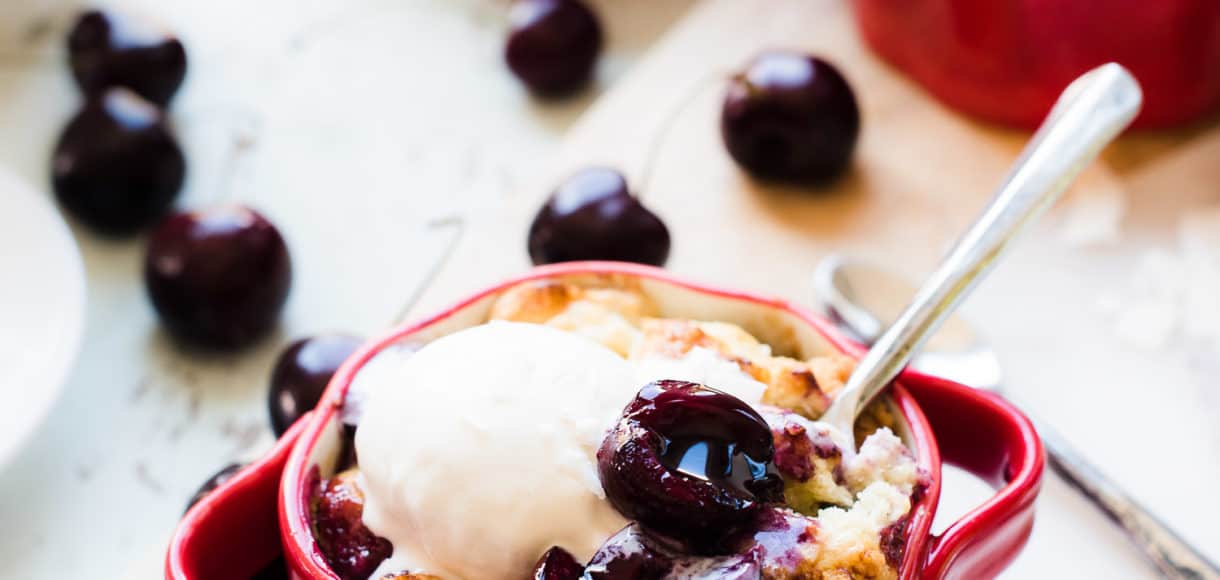 Coconut Cherry Cobbler
Spoonfuls of sweet fresh cherries mingle with a tender coconut biscuit, all swirled together with ice cream. This Coconut Cherry Cobbler is one you will want to make again and again, while cherries are in season. Just when I thought my obsession with cherries was…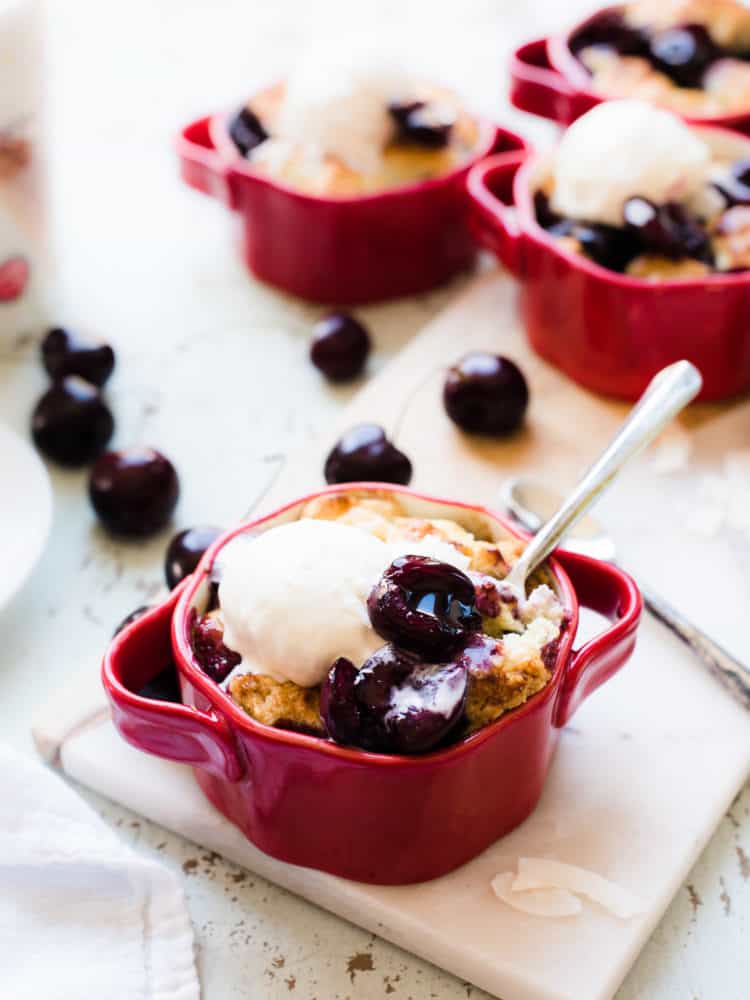 Coconut Cherry Cobbler
Spoonfuls of sweet fresh cherries mingle with a tender coconut biscuit, all swirled together with ice cream. This Coconut Cherry Cobbler is one you will want to make again and again, while cherries are in season.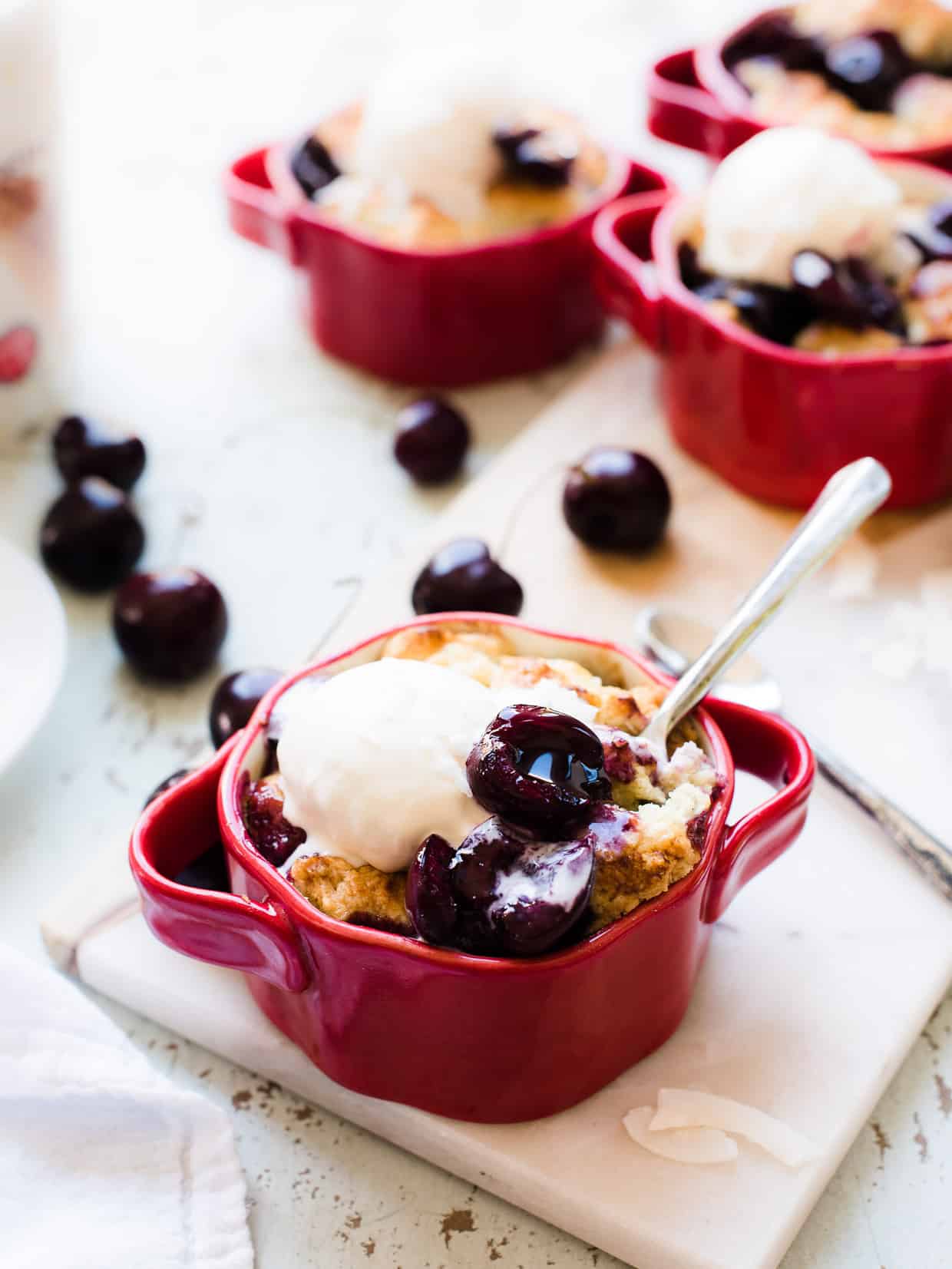 Just when I thought my obsession with cherries was over, I found myself making oodles of cobblers. Cherry cobblers of all types – surprising even myself with how many combinations I could come up. In my mind, there's no such thing as a bad cherry cobbler, but in the end, there was one cobbler of the bunch that I knew I had to share with you. At least for now.
I wouldn't want you to get sick of cobblers, now, would I?
Or is that at all possible?
My love for coconut and cherries came together in this Coconut Cherry Cobbler. The fruit filling is simple and straightforward — fresh cherries tossed in sugar and a touch of flour. No need for cherry pie filling when the cherries are so sweet and plentiful!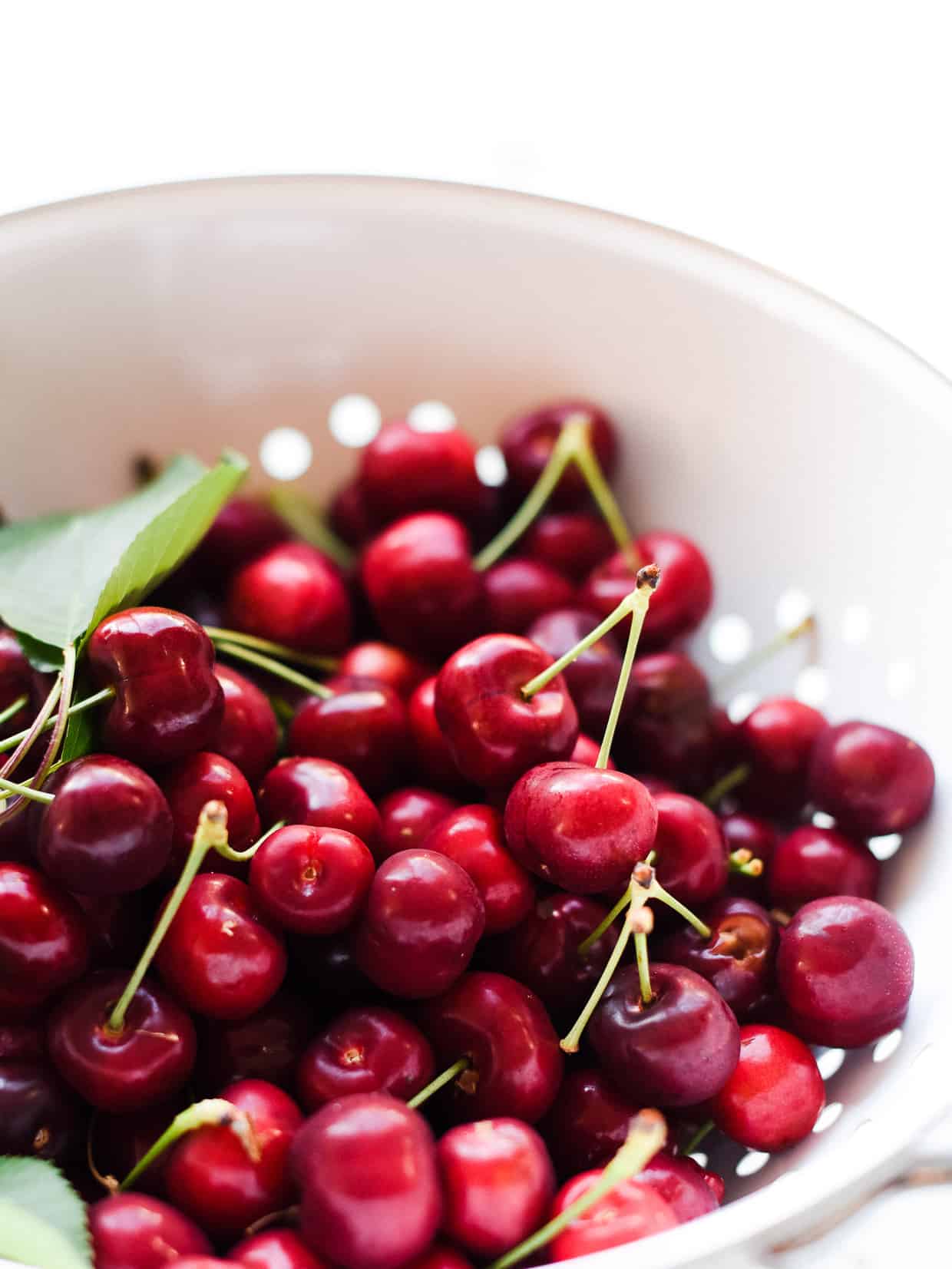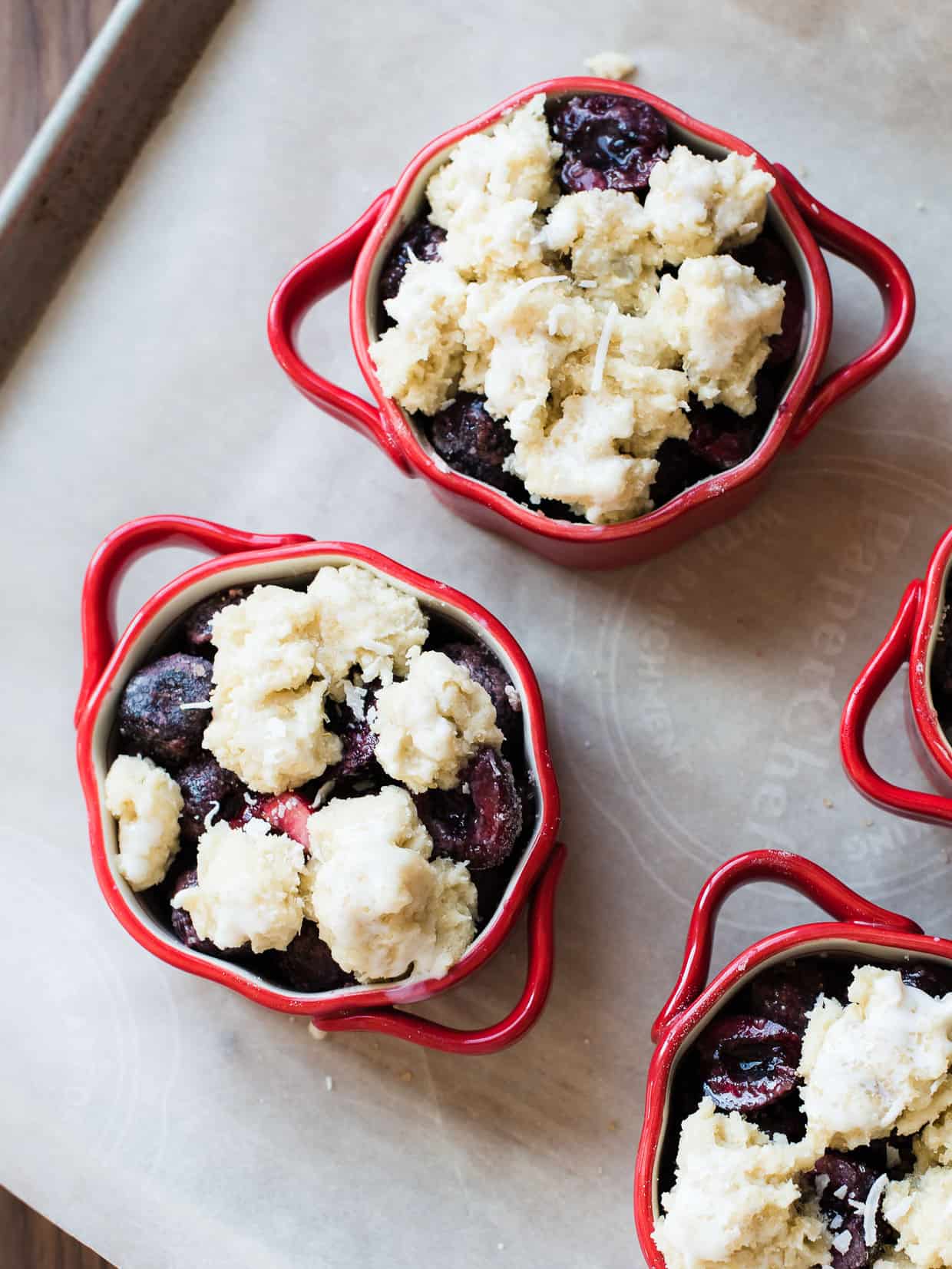 And on top, a light and fluffy biscuit with a hint of coconut, to make you wonder, for just a moment, do cherries grow in the tropics? Or am I eating a cookie dipped in cherry sauce?
I believe that if the answer to either question were yes, then it would be most likely a wonderful thing.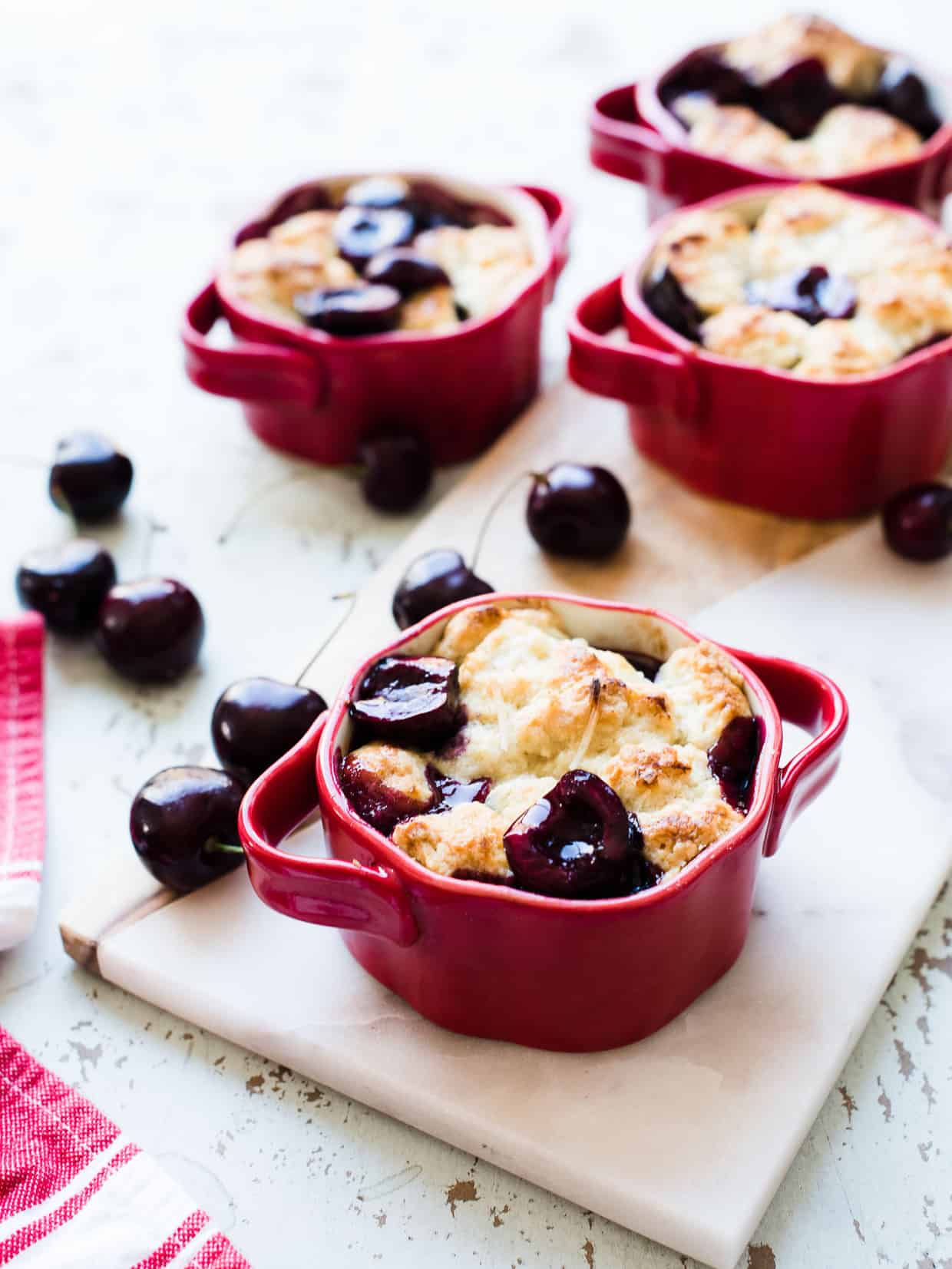 But even though the answers are no, I know you'll be saying yes to this cobbler! It's irresistible and homey, familiar yet intriguing, and undoubtedly a summer cobbler worth savoring while cherries are here.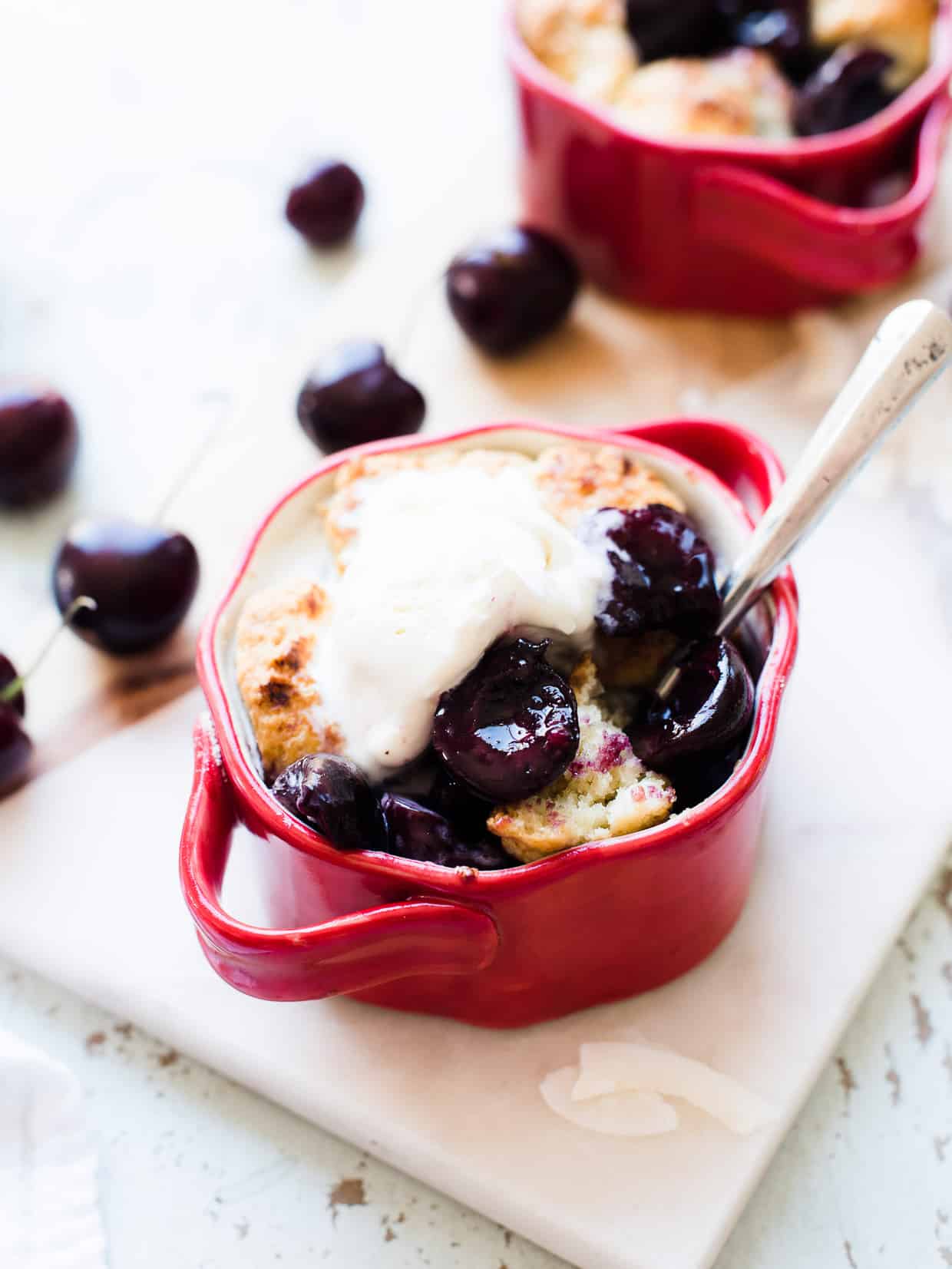 Eat Seasonal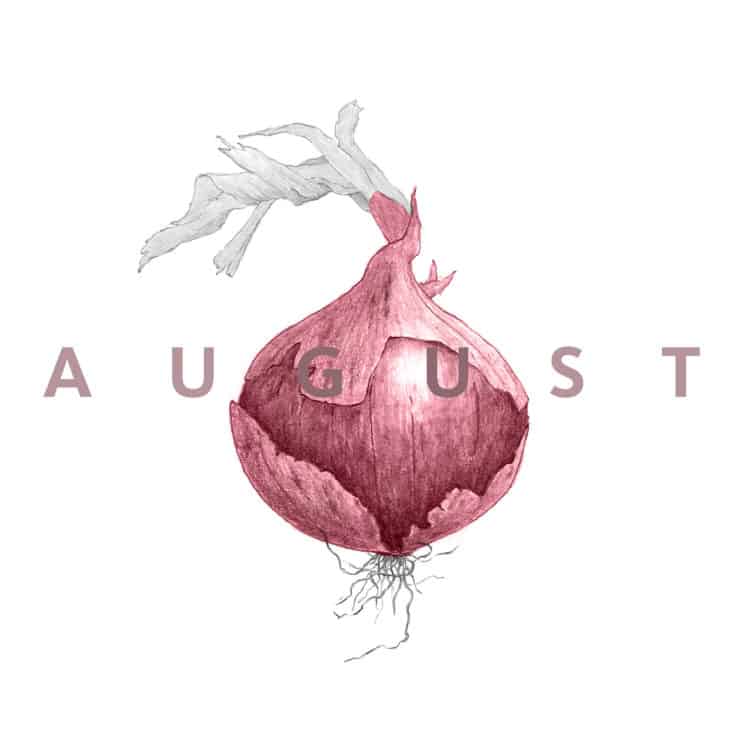 Between you and me, summer is my favorite time of year when it comes to the bounty that is in season! I'm excited to join Becky from Vintage Mixer and our friends to share dishes that embrace eating seasonal! Check out these recipes for more #EatSeasonal inspiration this August.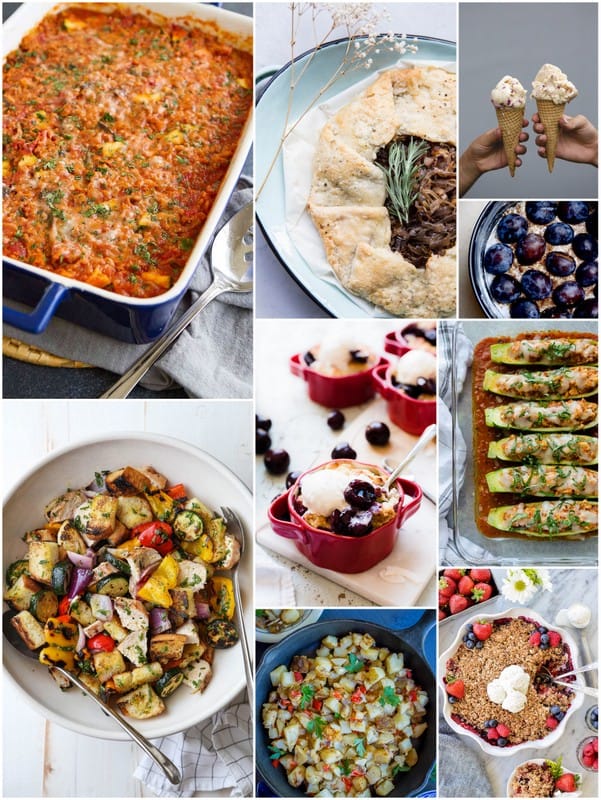 Healthy Turkey, Zucchini & Rice Casserole by Cookin' Canuck
Caramelized Onion Galette by The Vintage Mixer
Roasted Blueberry Cheesecake Ice Cream with Graham Cracker Waffle Cones by Food for My Family
Italian Plum Upsidedown Cake by Suitcase Foodist
Grilled Chicken and Vegetable Panzanella Salad by Completely Delicious
Chicken Parmesan Stuffed Zucchini Boats by Flavor the Moments
Healthy Berry Crisp with a Coconut Oat Crumb Topping by Joy Food Sunshine
Zucchini, Cherry Tomato, and Gorgonzola Bites by Letty's Kitchen
Spoonfuls of sweet fresh cherries mingle with a tender coconut biscuit, all swirled together with ice cream. This is a Cherry Cobbler you will want to make again and again, while cherries are in season.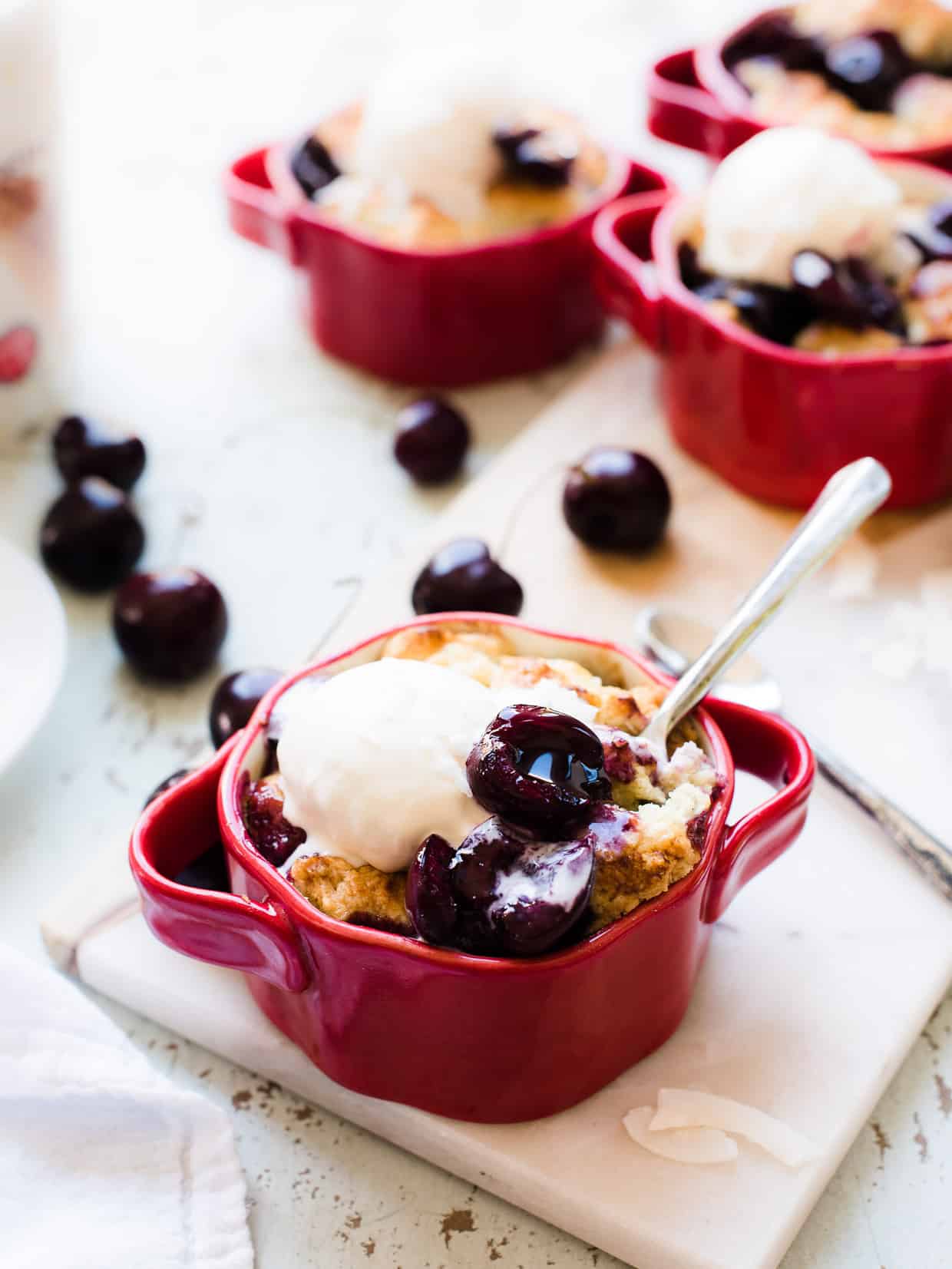 Print Recipe
Ingredients
4 cups fresh cherries, pitted and halved
3/4 cups granulated sugar
3 tablespoons all-purpose flour
Butter or cooking spray for ramekins
For the dough:
1 cup all-purpose flour
1/4 cup granulated sugar
1 1/2 teaspoons baking powder
1/2 teaspoon kosher salt
1/4 teaspoon baking soda
5 tablespoons unsalted butter, cold and cut into cubes
1/2 cup coconut milk, plus more for brushing
1/4 cup unsweetened shredded coconut
2 tablespoons sanding or turbinado sugar
Instructions
Preheat the oven to 400°F.
Generously grease the bottoms and sides of six ramekins with butter or cooking spray. Set on a cookie sheet.
In a large bowl, toss together the cherries, sugar and flour. Divide the cherries amongst the ramekins and set aside.
Make the dough by whisking together the flour, sugar, baking powder, and salt. Cut in the butter using a pastry blender, two forks or your fingers, until you have course crumbs. This can also be done in a food processor.
Add the coconut milk and shredded coconut and stir until just mixed. Do not over mix; the dough will be sticky.
Place spoonfuls of dough over the cherries. Lightly brush with coconut milk and sprinkle with sanding sugar.
Bake for about 30 minutes, or until the fruit filling is bubbling and the biscuits are puffed and golden. Let the cobblers sit at room temperature for about 15 minutes.
Serve warm with vanilla ice cream.
If you make the cobblers ahead of time, you may reheat them in a 350°F oven.