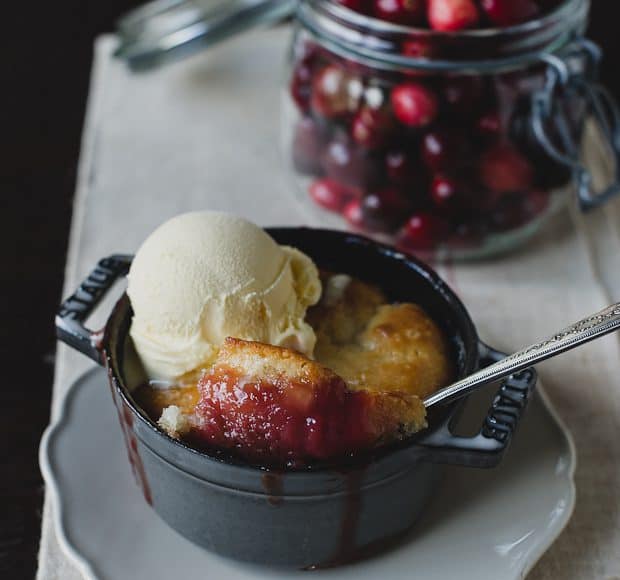 Cranberry Rhubarb Cobbler
I just can't seem to stop. I thought for sure the baking madness would lose its lustre, that I would surely cease baking after the holidays. I was convinced that like most normal people, I would want to eat only salads after New Year's. But…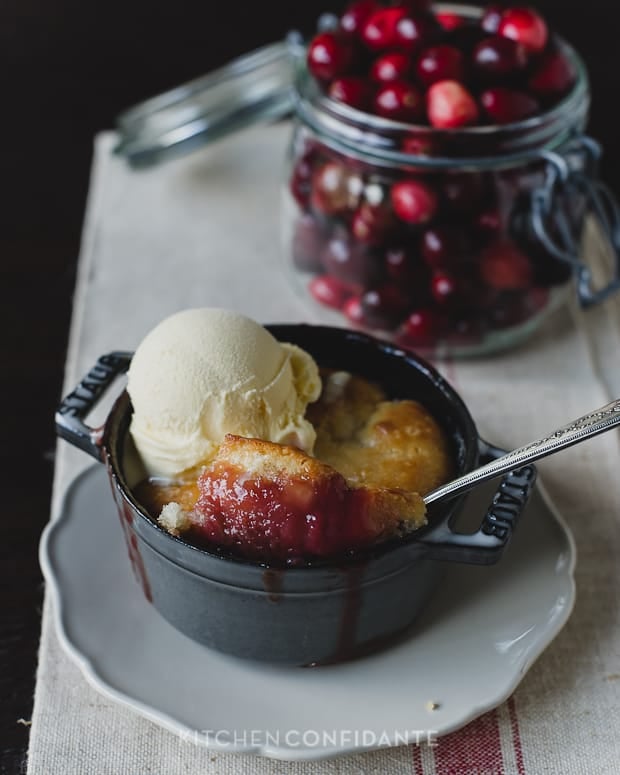 Cranberry Rhubarb Cobbler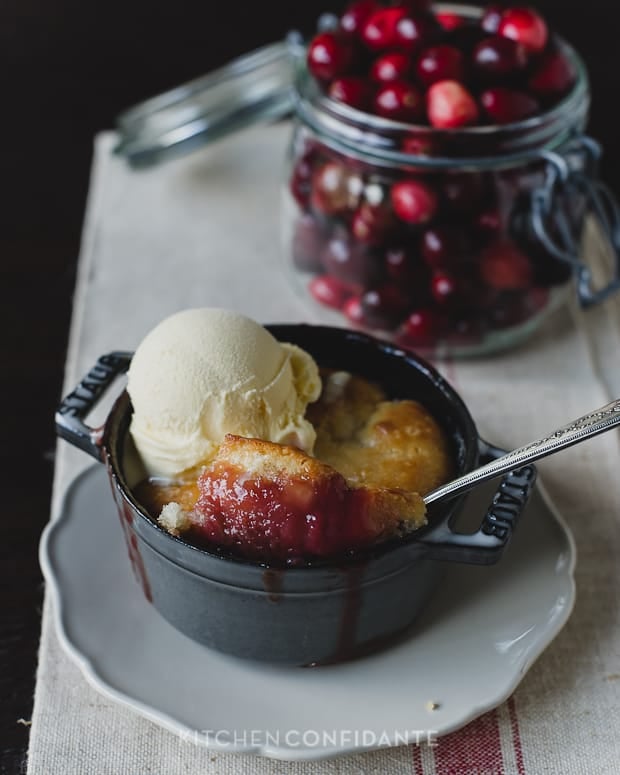 I just can't seem to stop.
I thought for sure the baking madness would lose its lustre, that I would surely cease baking after the holidays. I was convinced that like most normal people, I would want to eat only salads after New Year's. But no, my oven is on every day. Each day, I make something cakey, something, bready, something muffin-y.
Today, I have something cobbler-y. But there's lots of fruit, so maybe that will make us both feel better.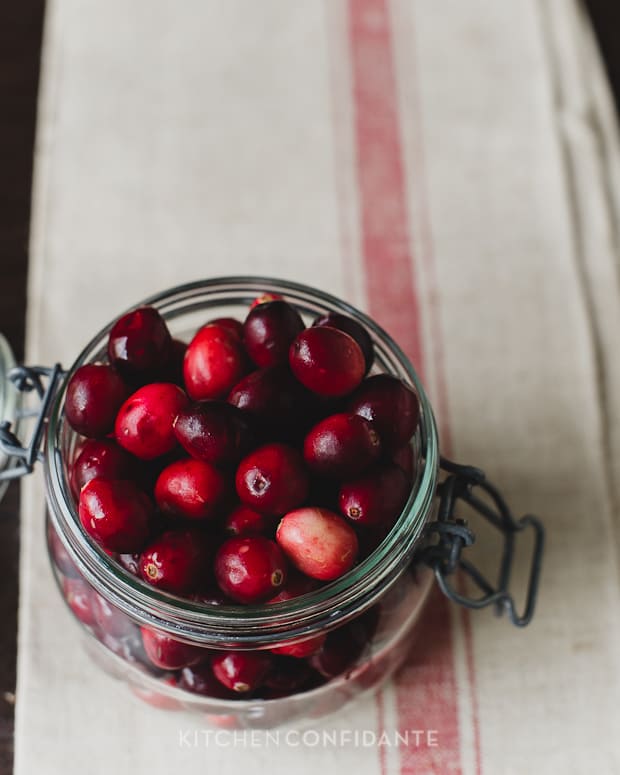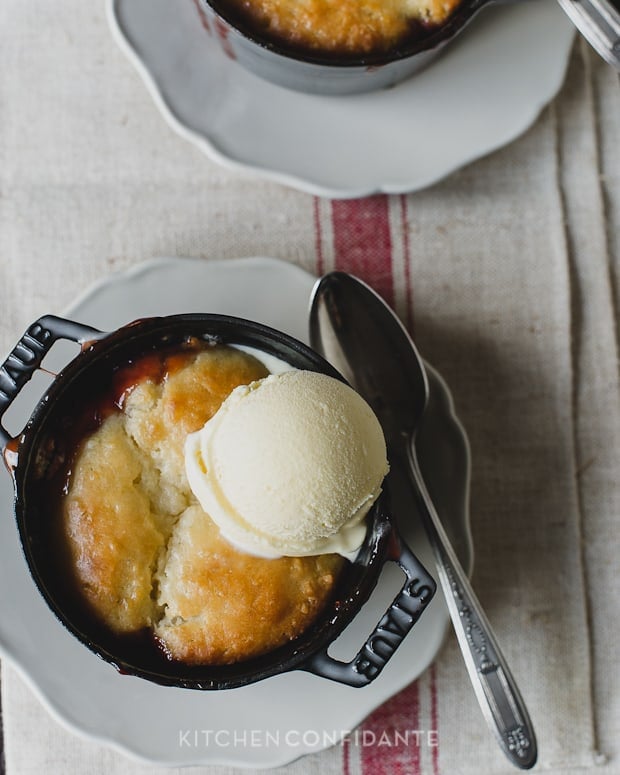 On Christmas Eve, my daughter and I baked loaves of Fresh Cranberry Tea Cakes to package and deliver to our neighbors. When all was said and done, I was secretly happy to have an extra bag of unused cranberries. I knew they would come in handy later.
So, when one evening, my husband declared, "I'm craving something cake-y," well, I was happy to oblige. This Cranberry Rhubarb Cobbler came together in a snap, and he got his cake-y (while I got my cranberry). Topped with ice cream, and everyone was happy.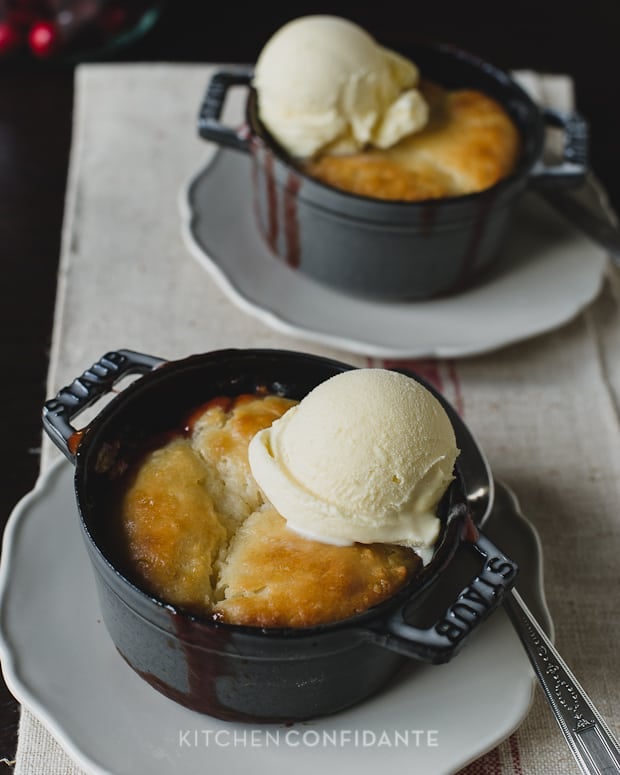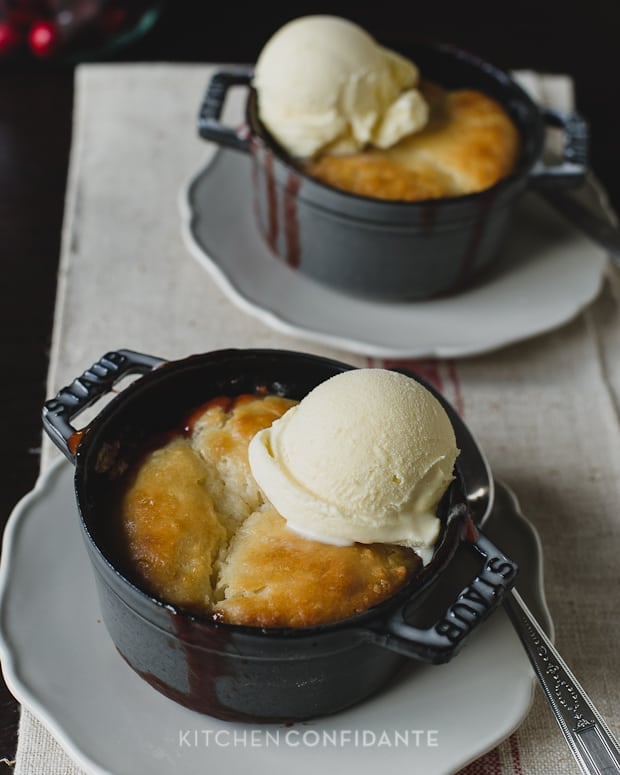 Cranberry Rhubarb Cobbler
What I love about cobblers is that it comes together rather quickly. Of course, spooning up warm bites of cobbler, oozing with filling and creamy ice cream is pretty awesome, too.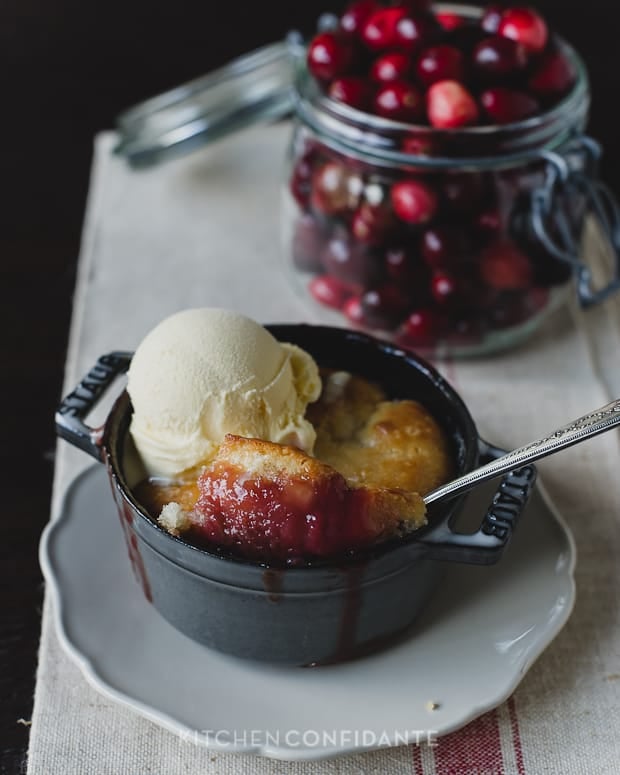 Print Recipe
Ingredients
2 cups fresh cranberries
1 cup frozen rhubarb, unthawed
1 1/4 cup brown sugar
1 1/2 tablespoons cornstarch
1 teaspoon vanilla
1 cup flour
1/3 cup sugar
1/4 teaspoon salt
2 teaspoons baking powder
1/4 cup unsalted butter, cut in small pieces, plus a little more for baking dish
1 cup buttermilk>
vanilla ice cream, for serving
Instructions
Preheat the oven to 375 degrees. Prepare 6 ramekins or small baking dishes by lightly buttering and place on a baking sheet.
In a small saucepan, combine the fresh cranberries, frozen rhubarb, brown sugar, cornstarch and vanilla. Place over medium heat and cook until the cranberries pop and the mixture is nice and thick, about 10 minutes. Divide the filling evenly among the ramekins.
In a medium bowl, whisk together the flour, granulated sugar, salt and baking powder. Using a pastry cutter or two forks, cut in the butter until the flour mixture resembles course crumbs. Stir in the buttermilk until the dough just comes together. Drop the dough by tablespoon-full over the cranberry-rhubarb filling.
Bake for about 30 minutes, or until the cobbler topping is golden brown and fluffy and the filling is bubbling. Remove from oven and serve while warm, with vanilla ice cream.