Eggnog Mousse
"Mom, wanna know the trick for getting rid of a song out of your head?" My daughter turned to me in the car on our way to pick up the turkey. "Yes, please." If she had the answer to this, one of life's mysteries would…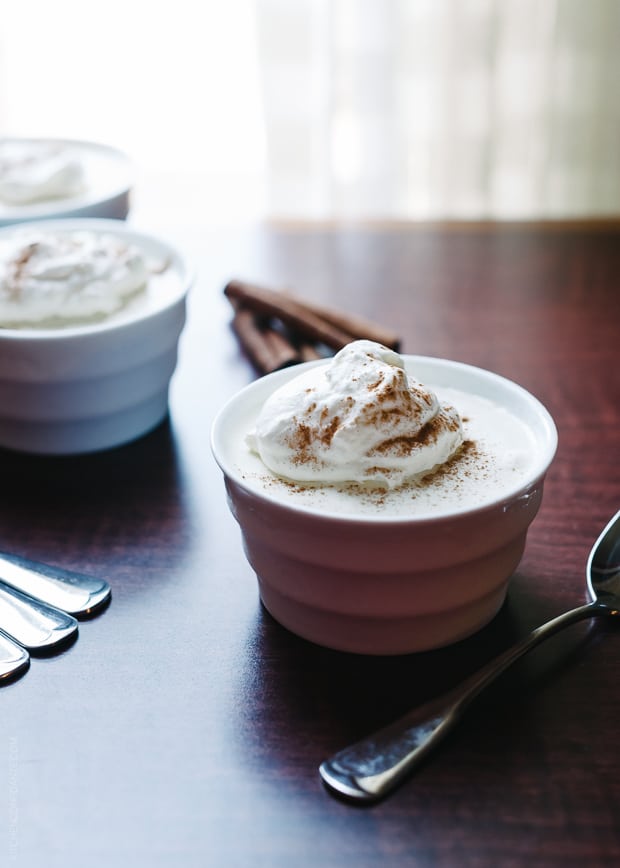 Eggnog Mousse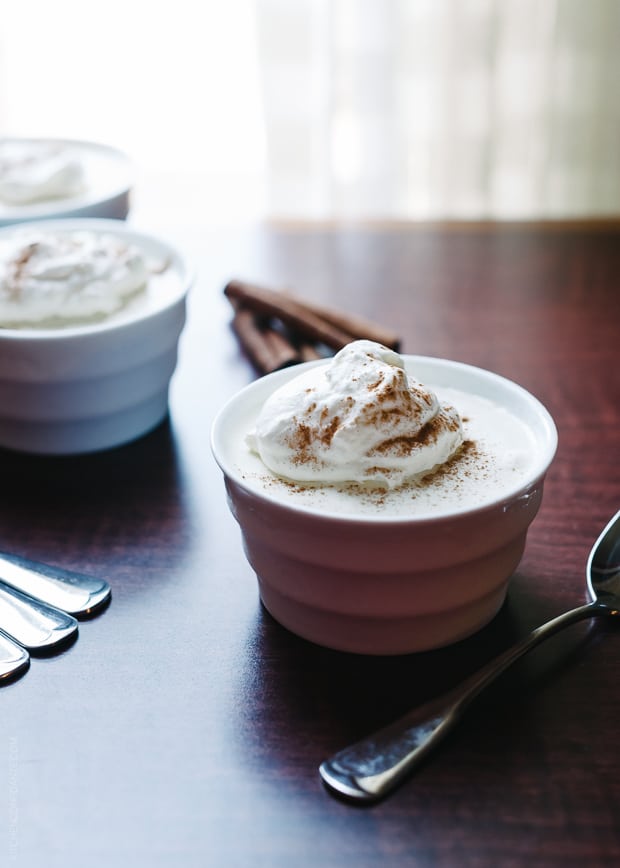 "Mom, wanna know the trick for getting rid of a song out of your head?" My daughter turned to me in the car on our way to pick up the turkey. "Yes, please." If she had the answer to this, one of life's mysteries would be forever solved.
"Okay, so here's the trick: you have to listen to it. Then it goes away forever."
"Are you sure?" I was dubious. "Seems to me that would just make it worse!"
"It works! I've tested it!" she insisted.
Well, maybe I should try it.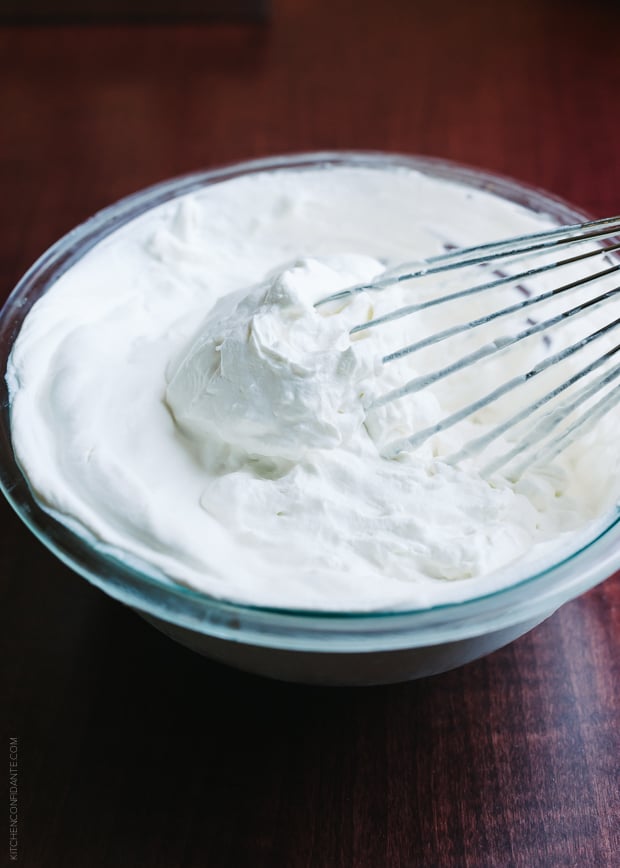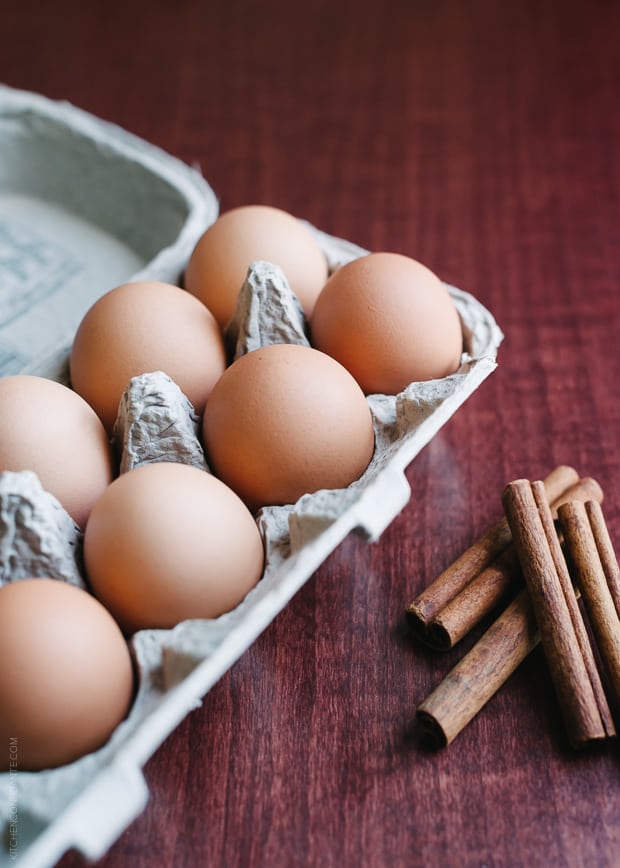 For the last 24 hours, a song has been replaying in my head. I can't seem to shake Merry Christmas, Darling – Karen Carpenter's sorrowfully beautiful voice reminding me of greeting cards and the Christmas rush. But here it is, a day before Thanksgiving, and I have yet to begin any of the above, and this song simply feels ingrained in my head.
I had a little head start in the food department, though. I made this Eggnog Mousse to share on SheKnows.com recently, and maybe that's what put me in the Christmasing spirit.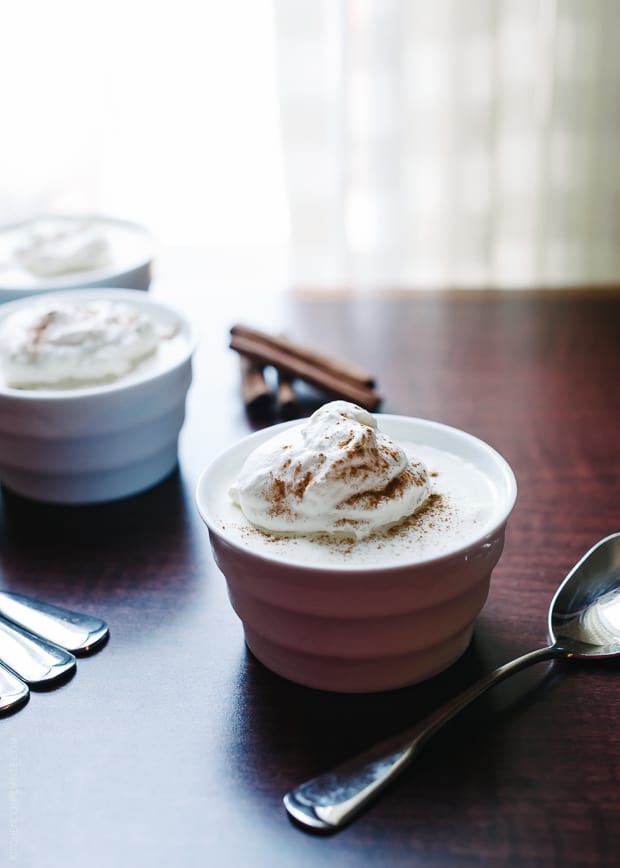 A little behind the scenes — I developed this recipe during our period of transition between homes. I was grateful to have access to a kitchen at our hotel, but it of course was pretty bare bones. But whipping cream by hand takes nothing more than some arm power, and you feel pretty darned good afterwards. This Eggnog Mousse is simple enough to make with just a few ingredients and basic kitchen tools, which leaves you more time for Christmasing, if you ask me.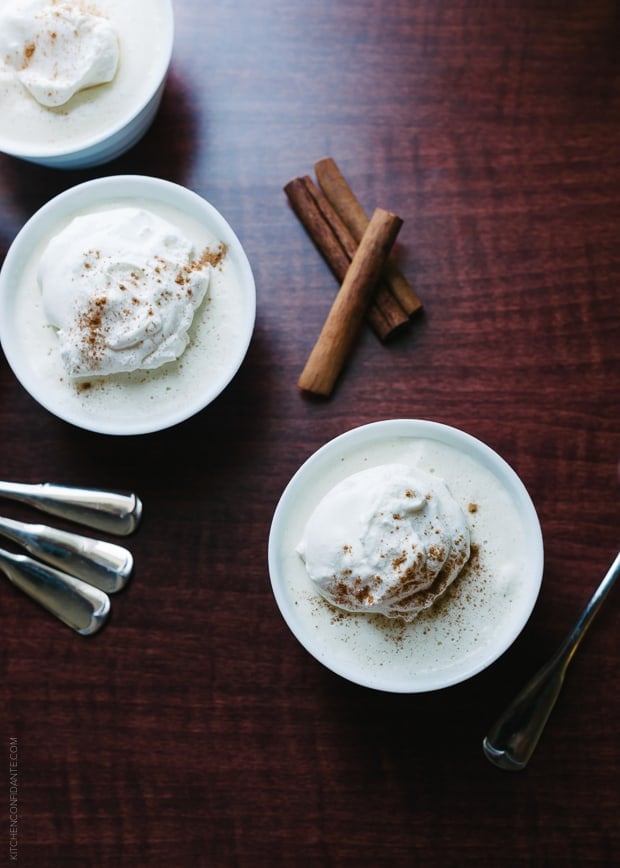 Please join me and find the recipe for Eggnog Mousse on SheKnows.com.
Disclosure: This post is part of a collaboration with Energizer MAX Batteries and SheKnows. Sponsored posts such as these help behind the scenes at Kitchen Confidante. Thank you so much for your visits and making my blog part of your day!