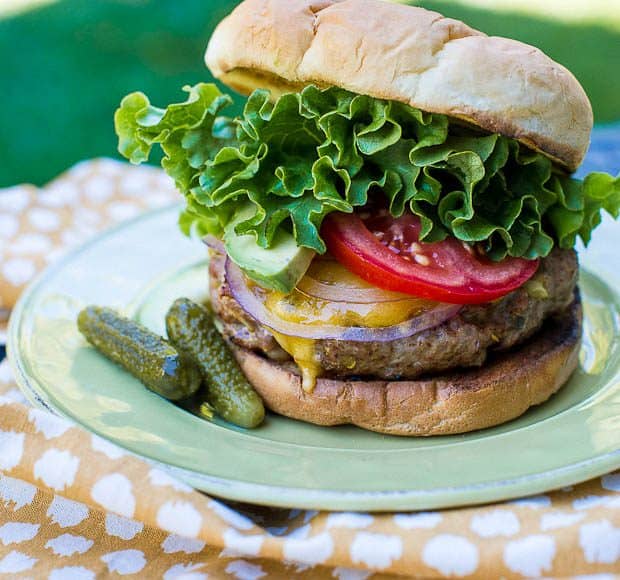 Southwestern Turkey Burgers
Turkey burgers often have a reputation of being dry and flavorless, but they don't need to be! The key is to use thigh meat for a juicy burger, and then spice it up with a southwestern kick from fresh vegetables and spices!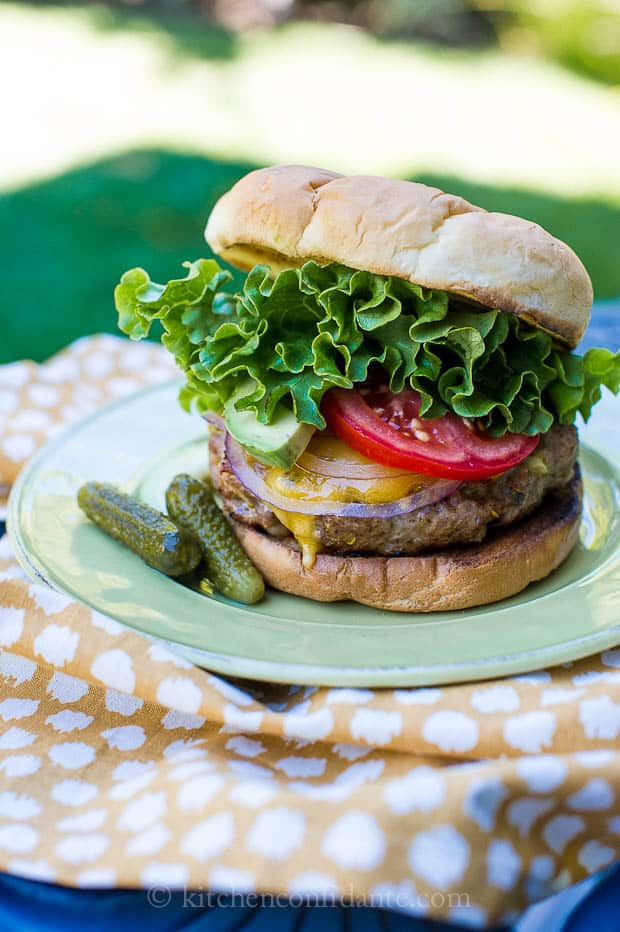 Southwestern Turkey Burgers
This Southwestern Turkey Burger recipe combines flavorful ground thigh meat, either fresh or frozen corn, pickled jalapenos, red onion, and lots of southwestern spices to create a juicy turkey burger you're thrilled to eat. Throw it on the grill (or have a friend do the honors) and enjoy with your favorite burger toppings!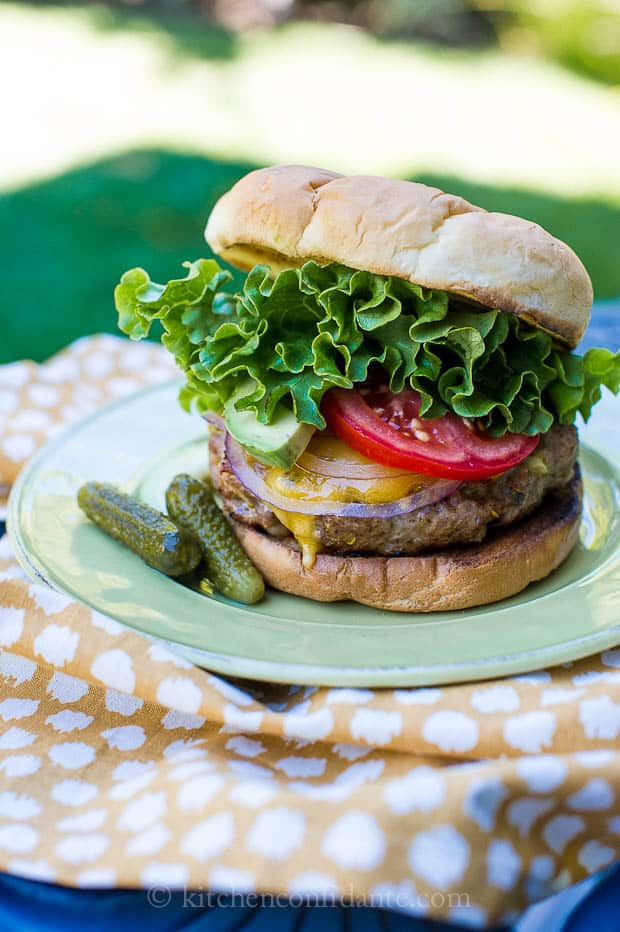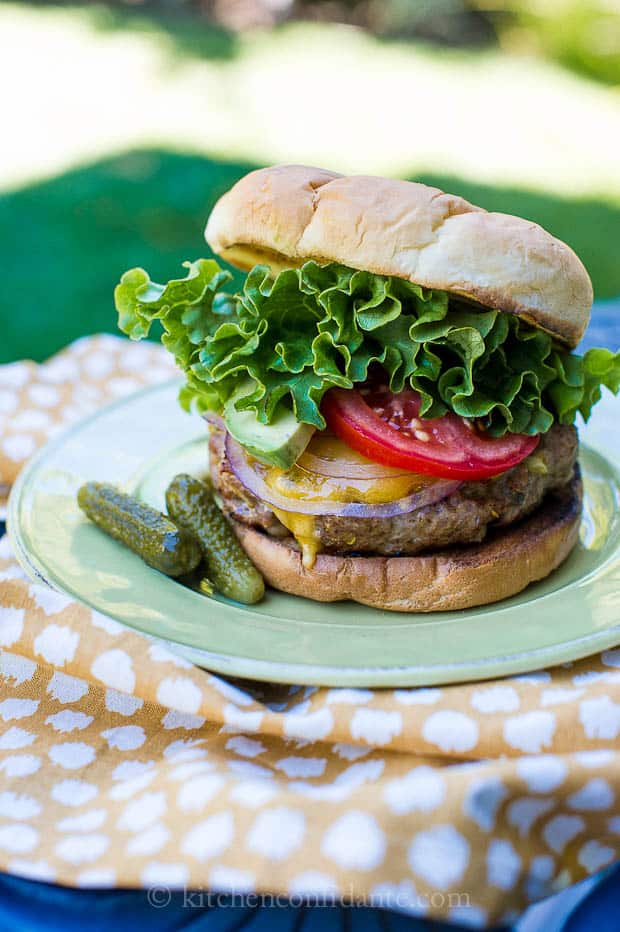 How many of you ladies like to grill? You surely know by now that I love it, and while I usually hand off the responsibility of firing up the beast to my hubby, I do find the whole cooking outdoors thing to be lots of fun. The other night, I grilled a hunk of Tri Tip and posted it on Instagram with the caption "Womaning the grill with a Santa Maria Tri Tip." Looking back on other outdoor eats in my Instagram feed, I realized that I'm rarely the one "manning" the grill, whether it's sizzling sausages or juicy burgers.
I'm not going to suggest a Take Back the Grill movement, but I will say that once in a while, it is a lot of fun to take over flipping the meat on the grill. Besides, I love the partnership with my husband when it comes to outdoor cooking – although I will admit, he might just be better at it than I am. (But my Tri Tip the other night came out pretty awesome, if I don't mind saying so.)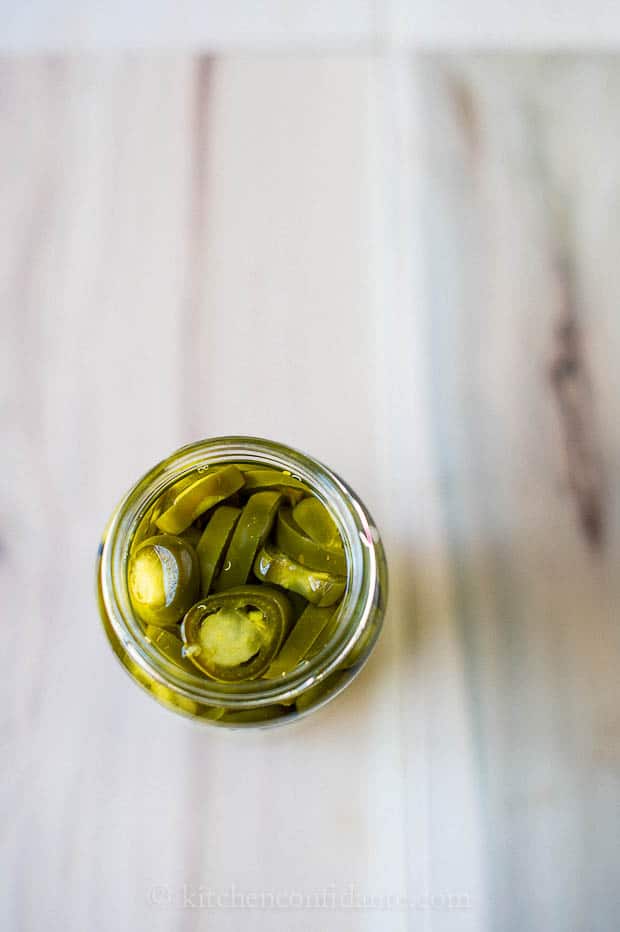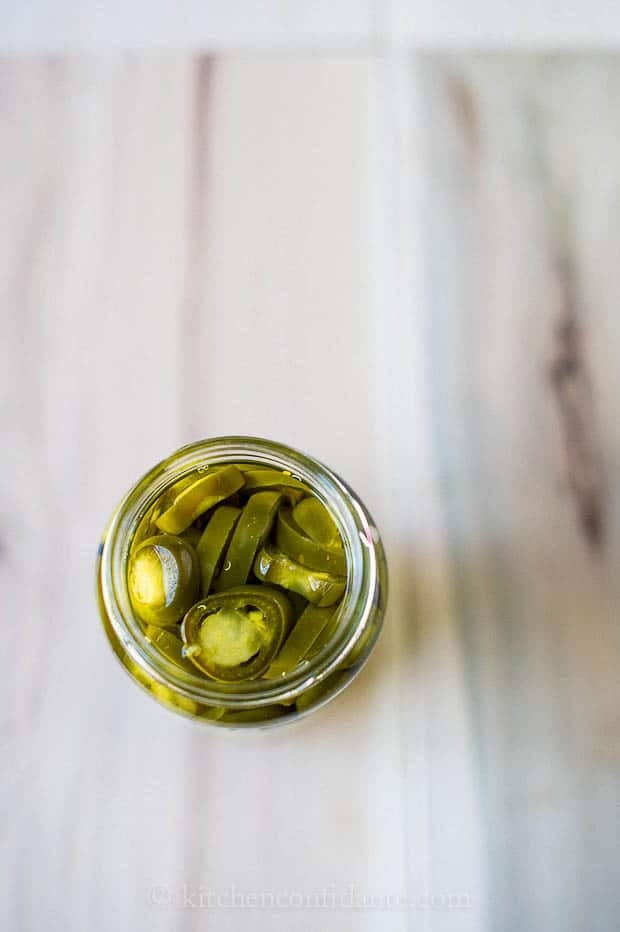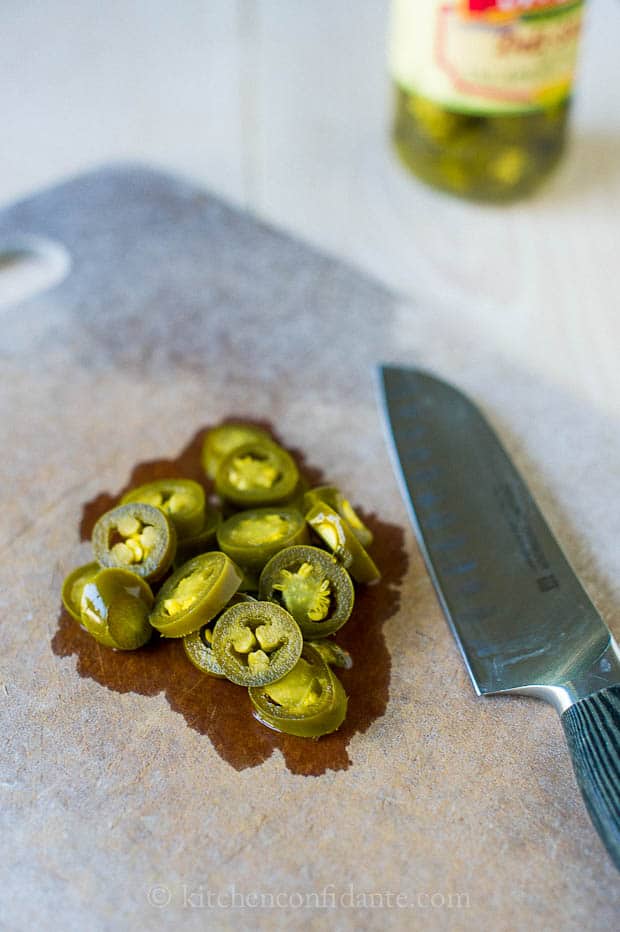 How to Make a Delicious Turkey Burger
Let's talk turkey burgers today, shall we? The first time I had one, it was sort of so-so. My preference for a long time has always been a juicy beef burger. But, when I first tried these Southwestern Turkey Burgers, I came pretty close to converting. What gives it that extra oomph is finely chopped pickled jalapeños, which I have taken to putting on nearly everything. The tangy spice from the pickled peppers, combined with corn kernels and a little southwestern kick in moist turkey thigh meat makes it an easy burger that I can enjoy a wee bit more, knowing it is lean, protein rich, and tasty to boot.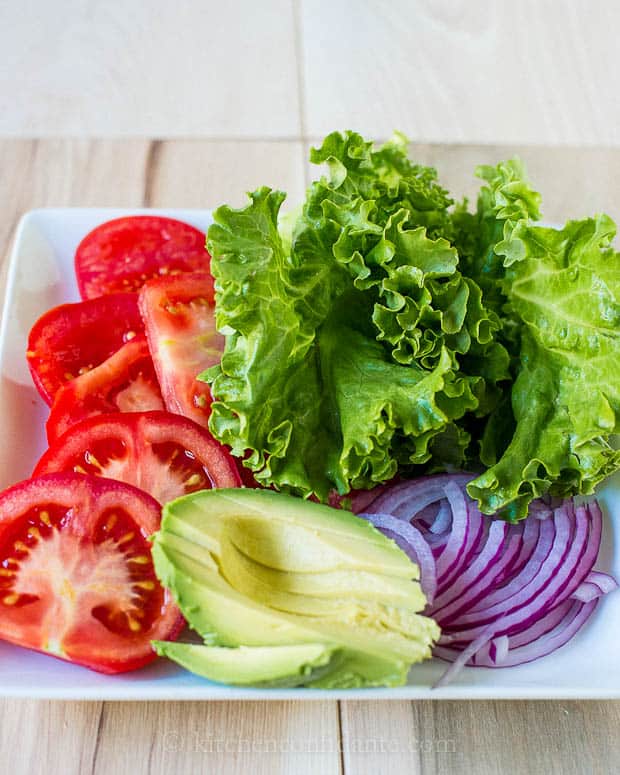 The only thing left is to figure out your fixin's. This is how I like mine: stacked high with plenty of cheese, red onion, tomato, lettuce, and avocado. How about you?
Pairs Well with…
Southwestern Potato Salad
Sriracha Caramelized Onions
Achara: Filipino Green Papaya Relish
Grilled Corn and Poblano Salad

Less Traditional Burgers
Thai-style Salmon Burgers
Filipino-style Adobo Burgers
Cilantro-Sriracha Turkey Burgers
Sweet & Smoky Spanish Beef Burgers With Pickled Saffron Pears
Southwestern Turkey Burgers
Ingredients
Turkey Burger Ingredients
1 1/2

pounds

ground turkey thigh meat

1/2

cup

corn kernels

fresh or frozen

1/2

cup

chopped pickled jalapeño peppers

1/4

cup

minced red onion

1

tablespoons

chile powder

2

teaspoons

minced garlic

1 1/2

teaspoons

course salt

1

teaspoon

cumin

4

hamburger buns
Garnish Options
avocado

tomato

lettuce

red onion

preferred condiments: ketchup, mustard, etc.
Instructions
Preheat the grill to medium heat.

In a large bowl, combine the turkey, corn, pickled jalapeño, red onion, chile powder, garlic, salt and cumin – try not to overwork the meat.

Gently form into four patties and press the center of each gently with your fingers to help the turkey burgers cook evenly.

Cook the turkey burgers directly over the heat, with the lid closed, for about 10 minutes, flipping once.

Serve on a toasted bun with desired garnish.
Notes
Slightly adapted from Southwestern Turkey Burgers with Salsa Slaw, Way to Grill by Jamie Purviance (Sunset Weber, 2008).
Nutrition
Calories:
341
kcal
|
Carbohydrates:
28
g
|
Protein:
45
g
|
Fat:
6
g
|
Saturated Fat:
1
g
|
Polyunsaturated Fat:
2
g
|
Monounsaturated Fat:
1
g
|
Trans Fat:
0.03
g
|
Cholesterol:
94
mg
|
Sodium:
1248
mg
|
Potassium:
678
mg
|
Fiber:
2
g
|
Sugar:
5
g
|
Vitamin A:
773
IU
|
Vitamin C:
15
mg
|
Calcium:
86
mg
|
Iron:
4
mg