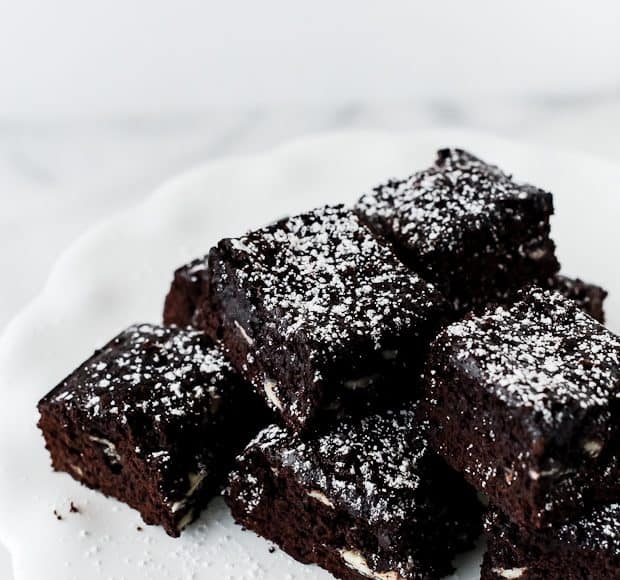 Fudgy Jam Brownies
I heard a soft set of footsteps following me as I groggily felt my way down the stairs this morning. I turned around to find my little guy behind me, and he wrapped his arms around my neck. "Good morning, Mommy," he greeted me. I…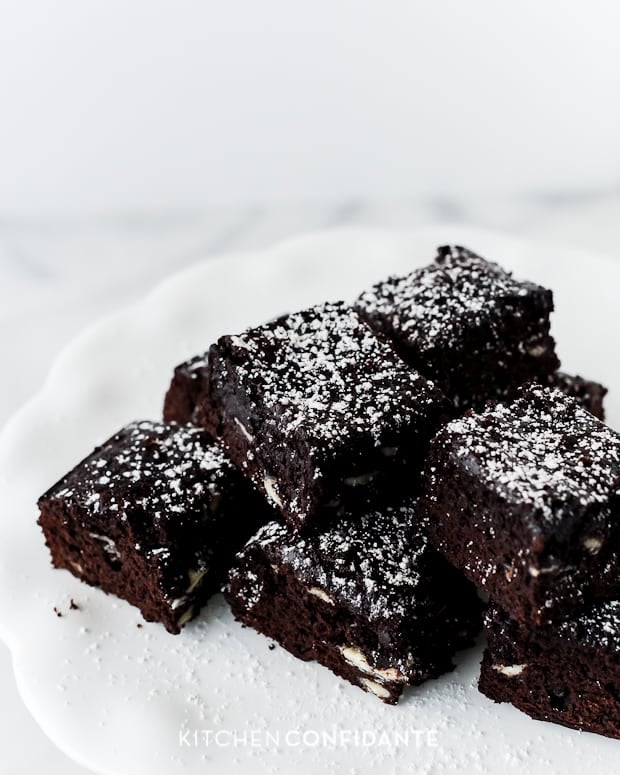 Fudgy Jam Brownies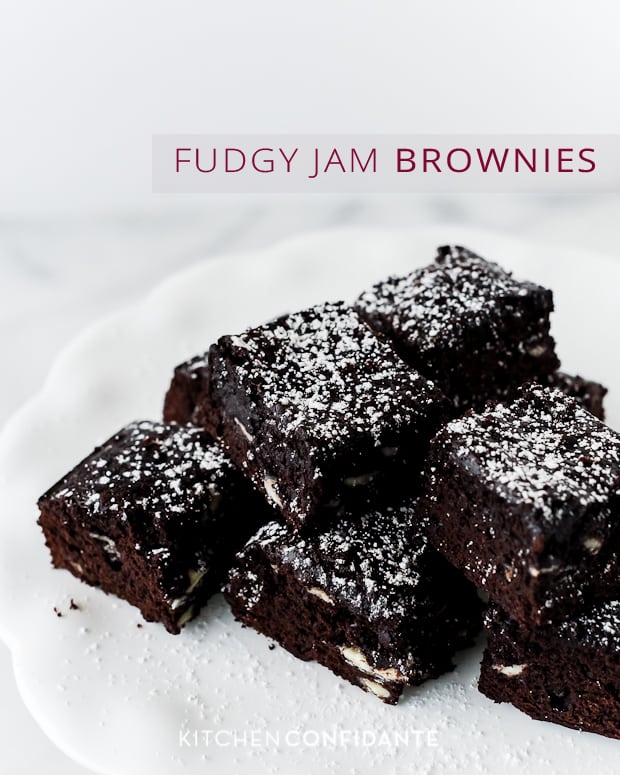 I heard a soft set of footsteps following me as I groggily felt my way down the stairs this morning. I turned around to find my little guy behind me, and he wrapped his arms around my neck. "Good morning, Mommy," he greeted me. I could still feel the warmth from his quilt as I hugged his little body. "Good morning, my ang-," I started…and stopped. He's seven now, and though I still call both children "my angel," all of a sudden I was worried he would think he was too big for all that sappiness. "Good morning, my sweet boy," I said instead.
"Mommy, you can still call me your angel. Even when I'm old."
I'm sure I will. Even if he changes his mind.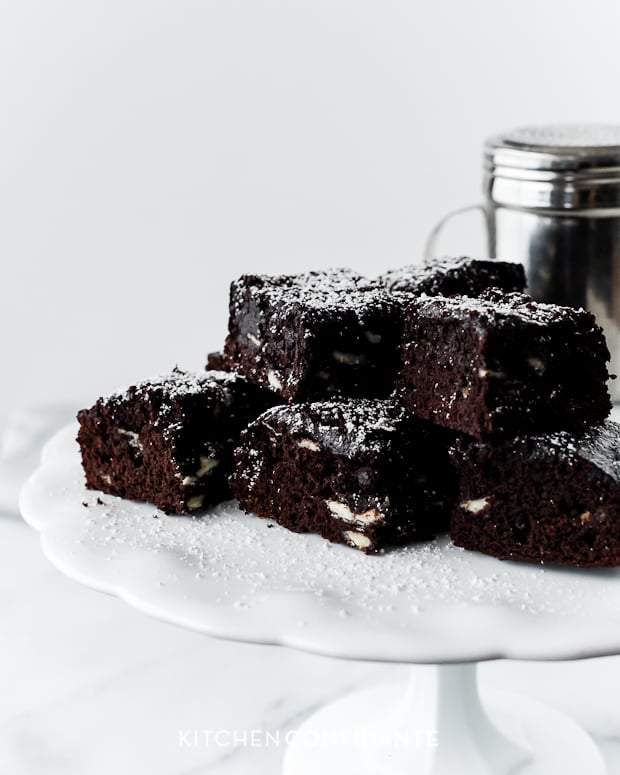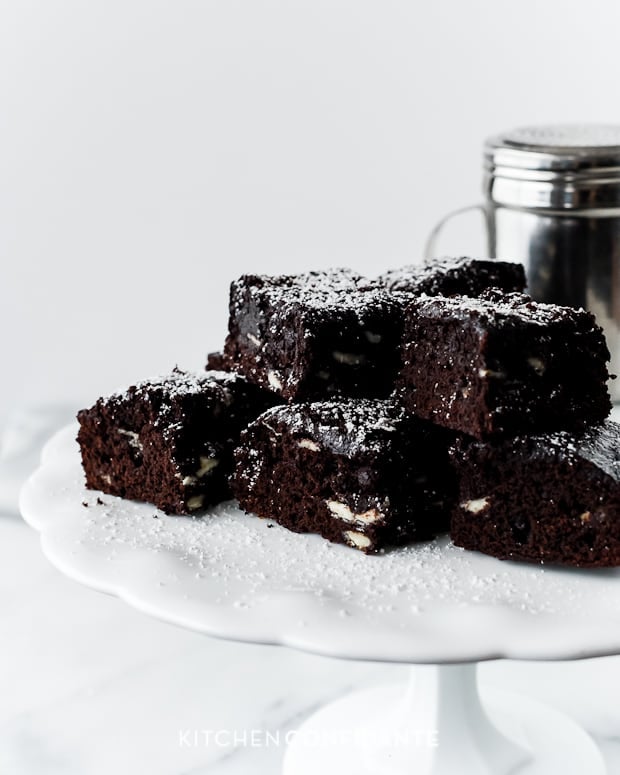 Last week, he helped me with these brownies. While my daughter gets her time with me in the kitchen, I realized that he hasn't had a chance to bake with me as often. He loved every step, from the whisking to the egg cracking, to of course, the licking of the bowl. "These are going to be good brownies!" he could tell, just from the teensy taste.
And boy, was he right.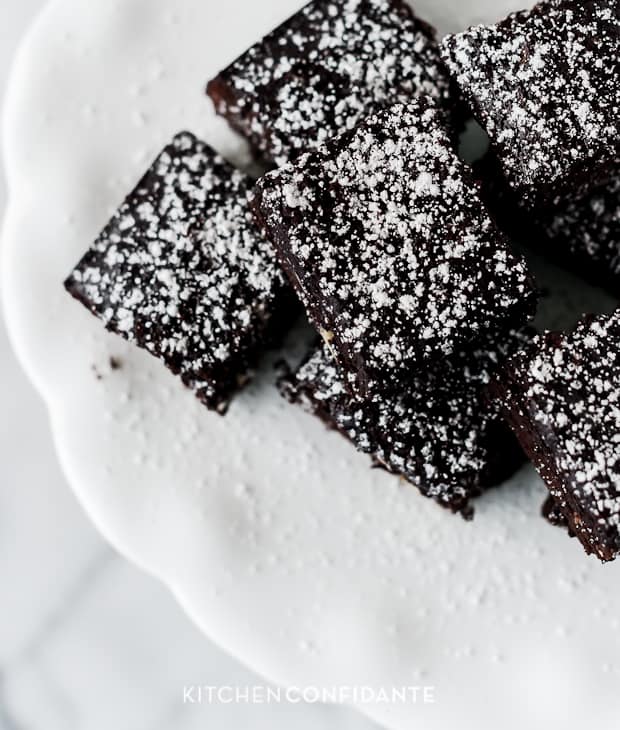 One lick of the bowl and my son proclaimed that these brownies were going to be good. He was right (and the whole family agrees). Dense and fudgy, these brownies are sweetened with strawberry jam, giving it a richness that is not overly sweet. Perfect a la mode or with a glass of cold milk, special occasions, or just any day you need a little extra decadence.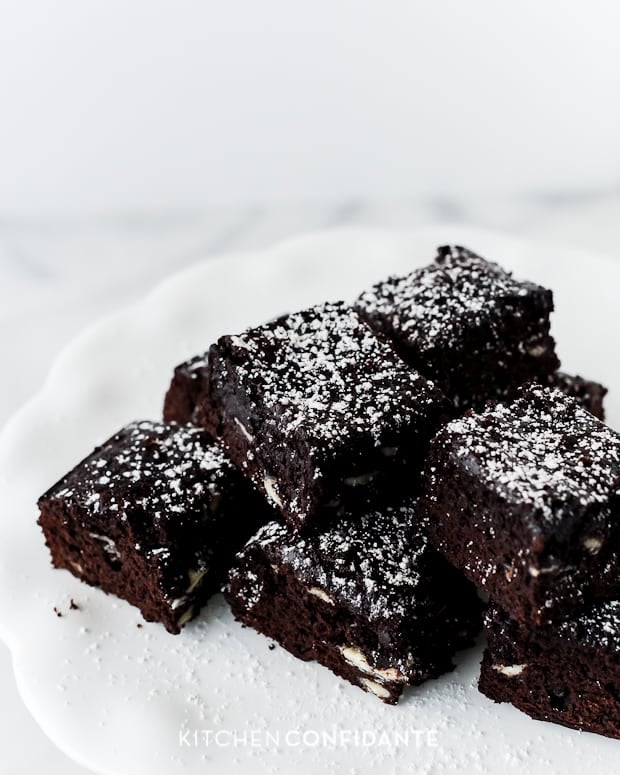 Print Recipe
Ingredients
3/4 cup all-purpose flour
1 cup sugar
3/4 cup best quality unsweetened cocoa*
1 teaspoon baking powder
1/4 teaspoon salt
1/3 cup strawberry jam
1/3 cup water
5 tablespoons butter
2 large eggs, lightly beaten
1/2 cup chocolate chips (white or semisweet)
Instructions
Preheat oven to 350°F.
Lightly spray a 9-inch square baking pan with baking spray and line with parchment paper.
Whisk together flour, sugar, unsweetened cocoa, baking powder, and salt in a large bowl. Combine jam, water, and butter in a small saucepan; bring to a boil over medium heat, stirring until dissolved. Add jam mixture to flour mixture; stir well with a spatula. Add the eggs and fold until smooth. Stir in the chocolate chips.
Pour batter into prepared pan and spread evenly. Place in the oven and bake for about 22 minutes or until a wooden pick inserted in center comes out fairly clean. Cool in pan on wire rack. Garnish with powdered sugar, if desired. Even better, serve warm, a la mode.