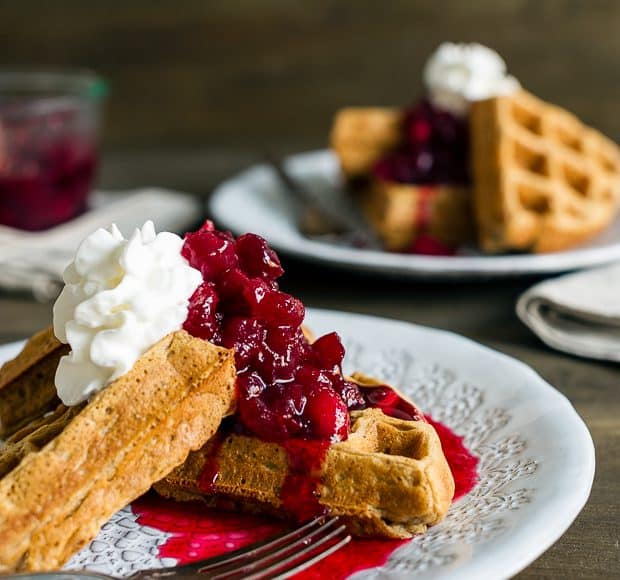 Simple Sundays | Gingerbread Belgian Waffles
My dad still has the kitchen table – the one with the dark wood laminate, inlaid stripes and metal legs, the one with the matching black, vinyl chairs, the one where I would sit in the mornings before school, meticulously spreading the butter into every…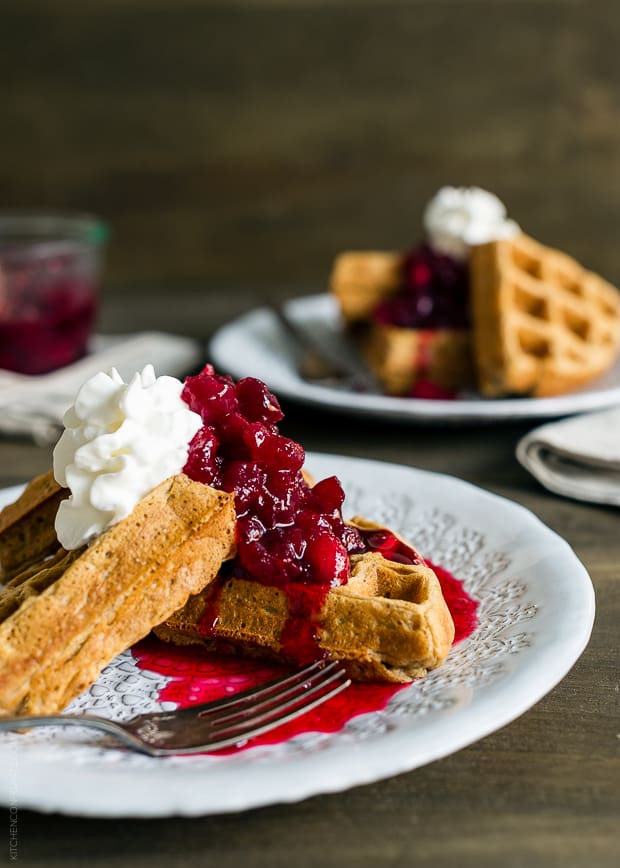 Simple Sundays | Gingerbread Belgian Waffles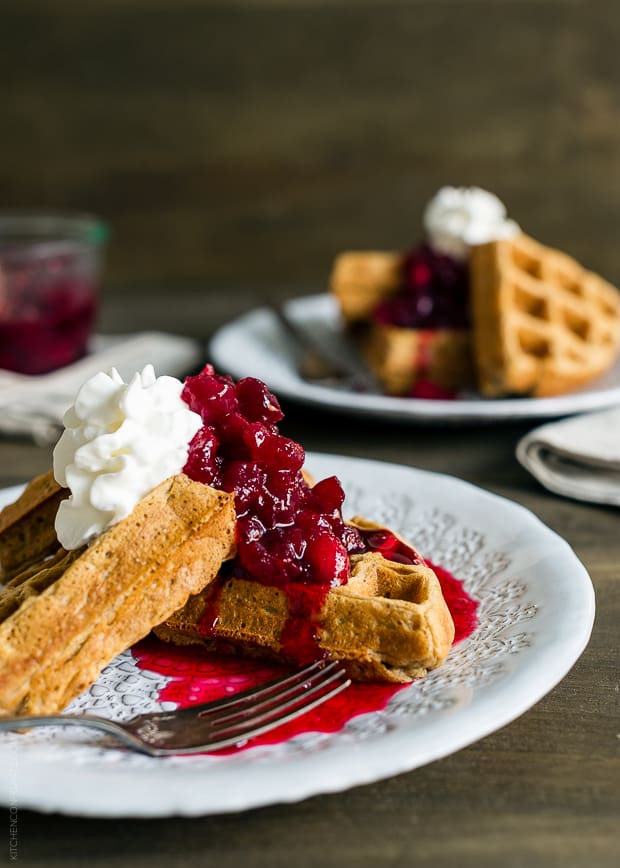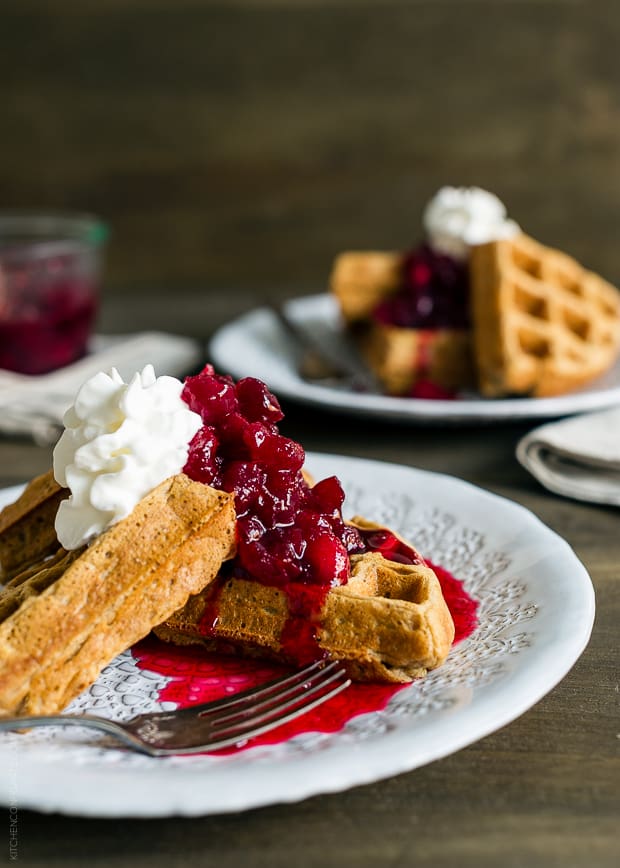 My dad still has the kitchen table – the one with the dark wood laminate, inlaid stripes and metal legs, the one with the matching black, vinyl chairs, the one where I would sit in the mornings before school, meticulously spreading the butter into every nook and cranny of my frozen waffles. I wouldn't take a bite until the buttery goodness was melted, then the syrup carefully drizzled from the plastic lady, not a single square missed. Waffles had to be just so and were very serious business.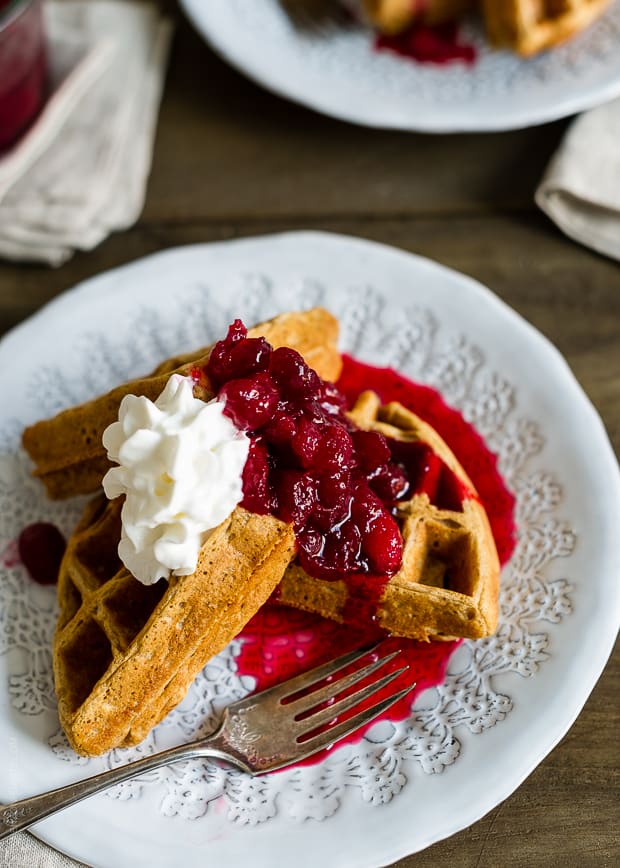 I can't tell you the last time I buttered my waffles. Somewhere along the way, I've dropped the butter habit, replacing it with drizzles of pure maple syrup, compotes, and dollops of whipped cream. I've also lost the patience to make sure each nook and cranny is smothered, but I think of that little girl each time I eat a waffle. I'd love to know what she would do if I made her these Gingerbread Belgian Waffles.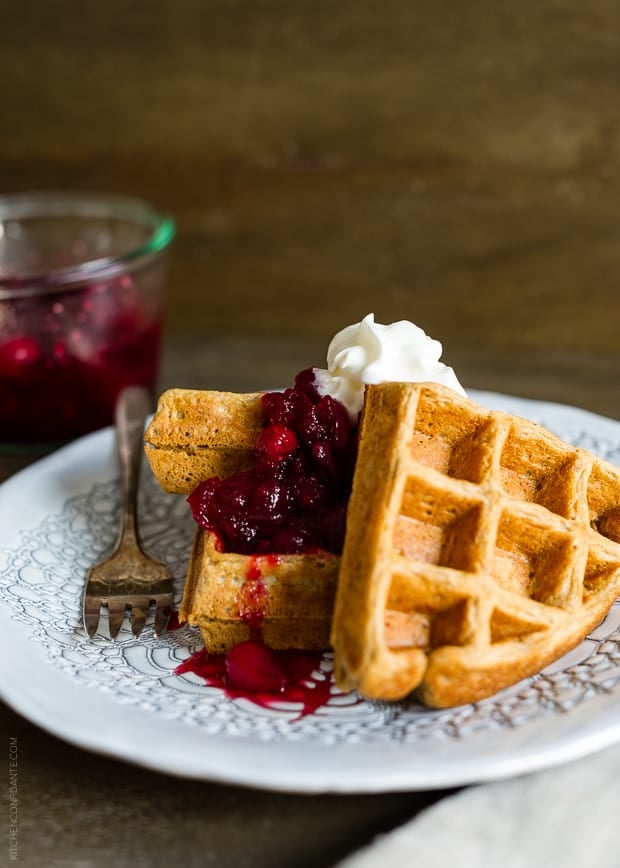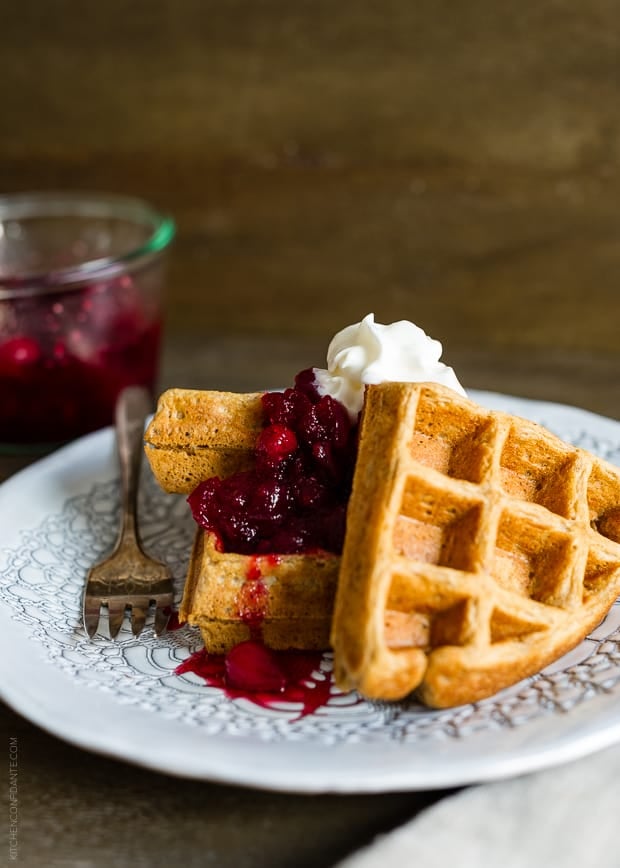 With Christmas classics playing in the background, and our tree twinkling and shining, all I want is everything Christmas, with its cinnamon and spice and all things nice. Every nook and cranny of the kitchen was filled with the aroma of gingerbread as these waffles baked, and all it took was a topping of cranberry compote and some whipped cream before I devoured them in minutes. Butter would be heavenly, but I just couldn't wait. There's just less time to waste.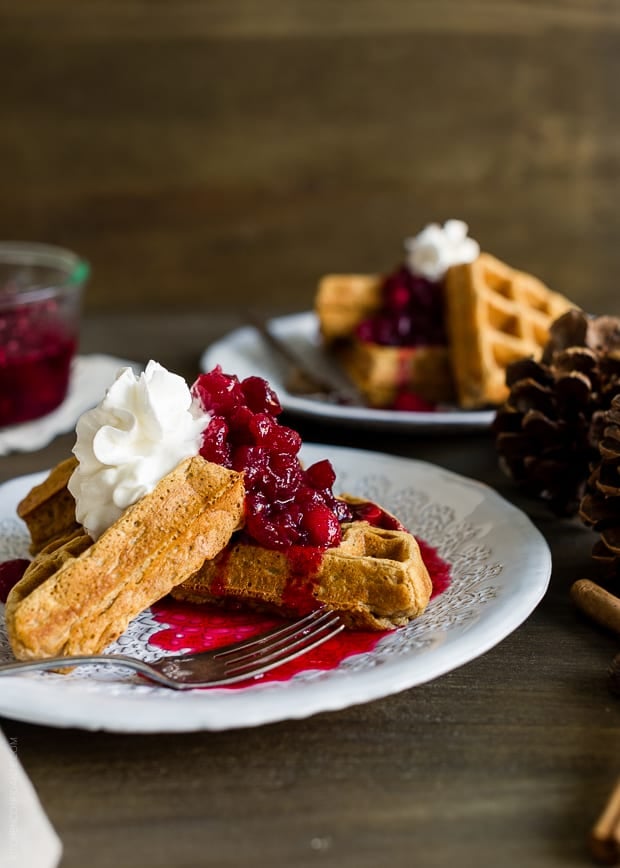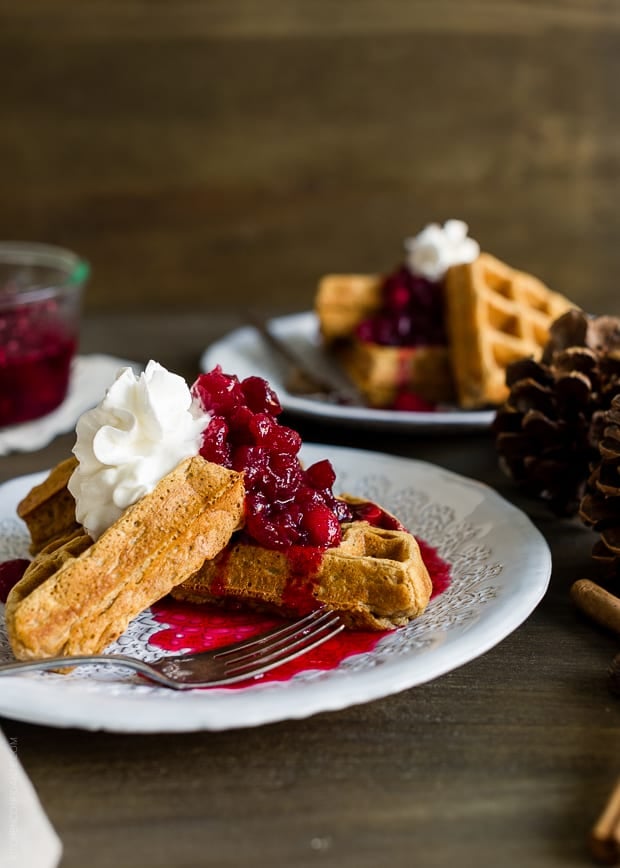 Gingerbread Belgian Waffles
Taste the holidays in every nook and cranny of these waffles! Make the batter the night before, and you'll have a festive breakfast within minutes.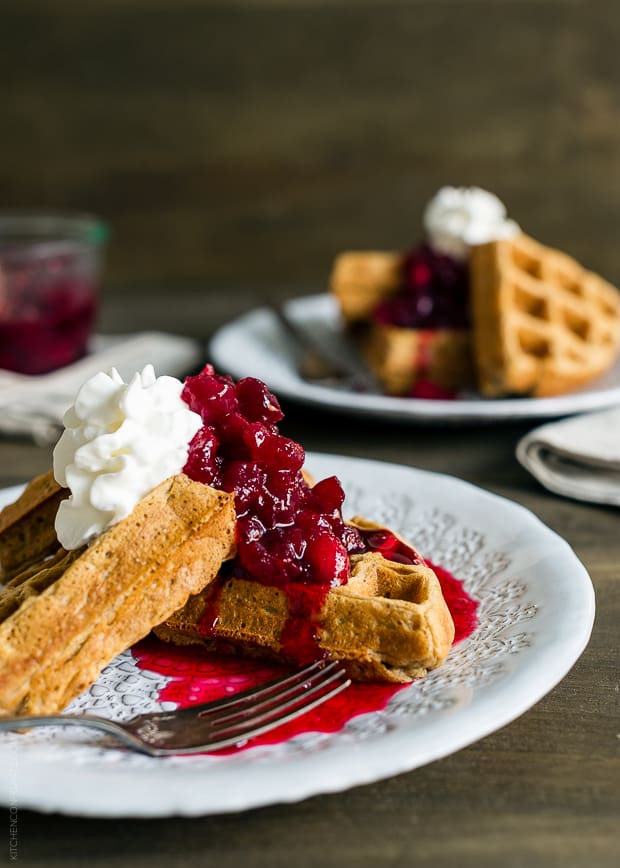 Print Recipe
Ingredients
2 cups all-purpose flour
3 tablespoons brown sugar
2 teaspoons baking powder
1 teaspoon baking soda
3/4 teaspoon salt
1 1/2 teaspoons cinnamon
1 teaspoon ginger
1/4 teaspoon cloves
2 cups buttermilk
6 tablespoons unsalted butter, melted
2 large eggs, lightly beaten
2 tablespoons molasses
whipped cream, for serving
fruit topping (such as cranberry compote), for serving
Instructions
Preheat the waffle iron. If you will not be storing the waffles immediately, preheat the oven to 175 degrees F and place an oven proof metal cooling rack in the center of the oven.
In a large bowl, whisk together the flour, brown sugar, baking powder, baking soda, salt, cinnamon, ginger and cloves. In a smaller bowl, whisk the buttermilk, melted butter, eggs and molasses. Add the buttermilk mixture to the flour mixture, stirring until just combined; do not overmix, a few lumps are ok.
When the waffle iron is ready, pour the batter in the wafflemaker (about 1/2 cup per waffle, depending on the size of your waffle mold), and bake for 3 minutes. Transfer the waffles to the metal cooling rack (be sure not to stack waffles as this will make it soggy) until serving, or serve immediately. Enjoy with a fruit compote and whipped cream.
Notes
The batter can be prepared the night before and waffles baked the following morning.
If you have leftover or extra cranberry sauce/compote, these waffles pair nicely with them!
Adapted from Belgian Buttermilk Waffles with Glazed Bananas, Gourmet (June, 2005), via Epicurious.