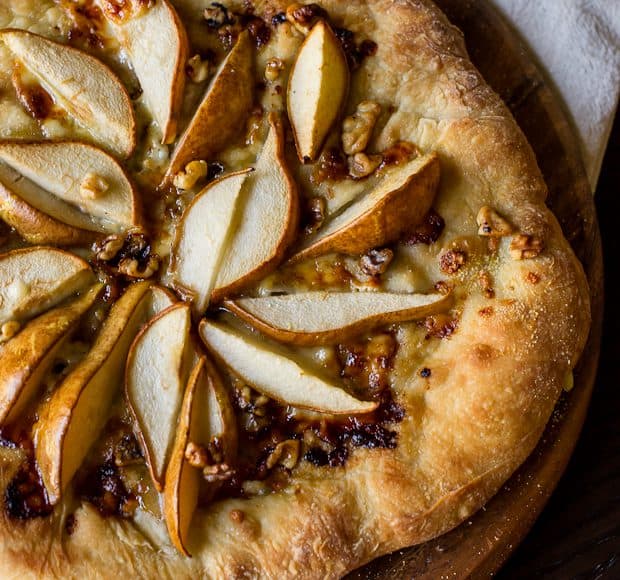 Pear & Walnut Gorgonzola Pizza
I wasn't like most teenagers when it came to my ideas of fun. Fun for me meant the adventure of riding the train into the city with my cousin, a small purse with just enough pocket money to spend the day in Manhattan. Roaming the…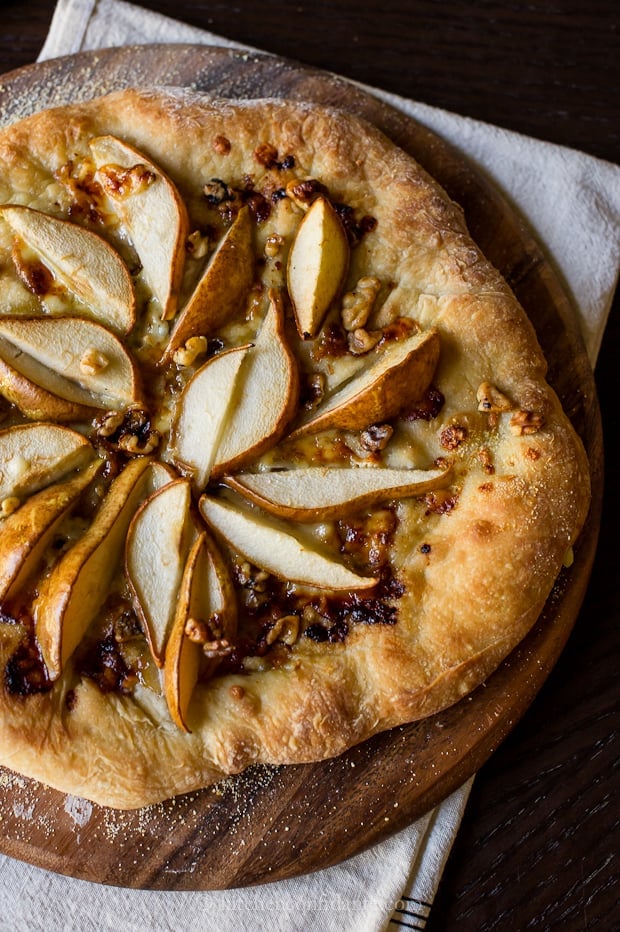 Pear & Walnut Gorgonzola Pizza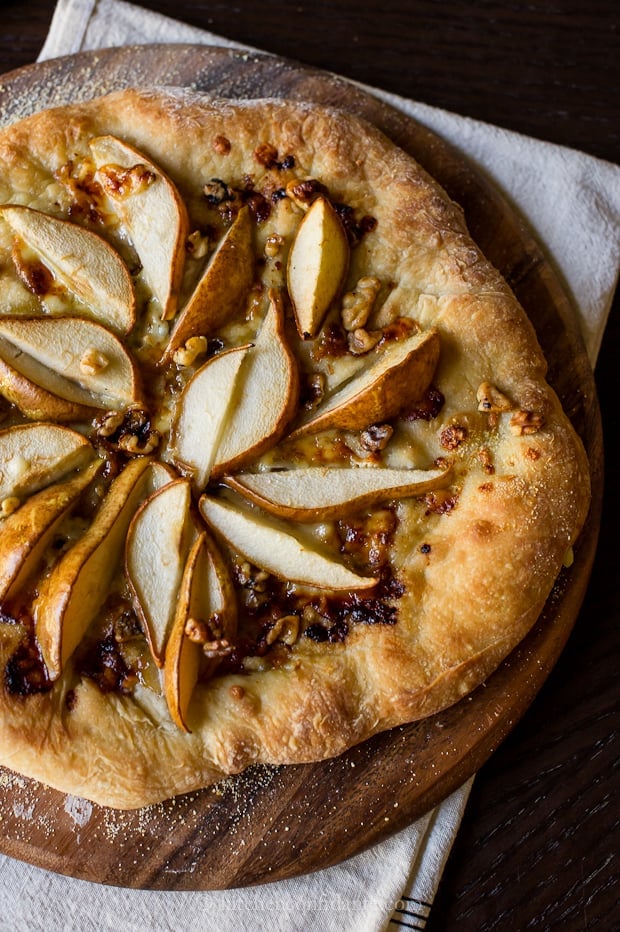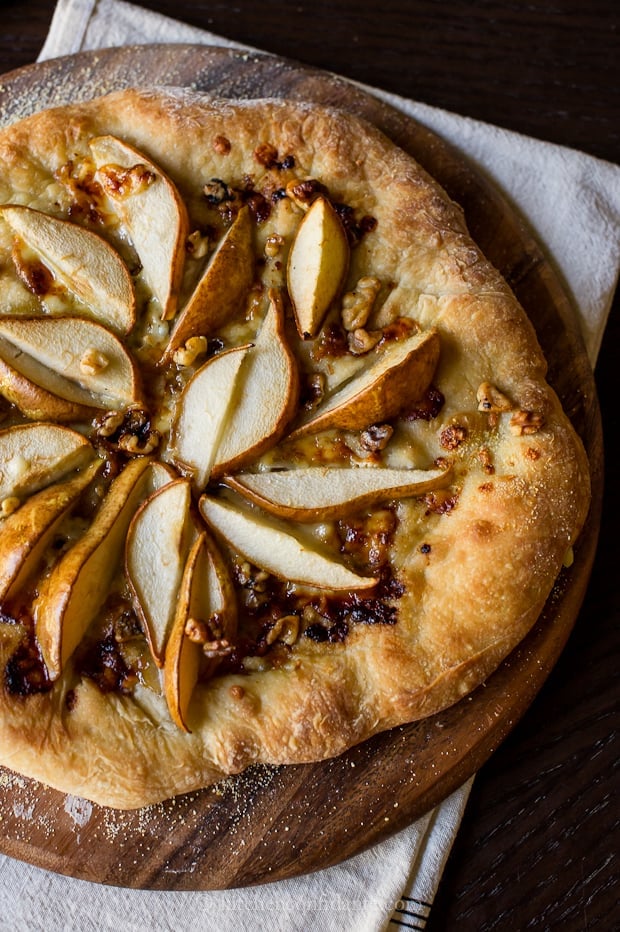 I wasn't like most teenagers when it came to my ideas of fun. Fun for me meant the adventure of riding the train into the city with my cousin, a small purse with just enough pocket money to spend the day in Manhattan. Roaming the city streets on a cold winter day was fun enough, the steam of the subways swirling with the smoke from the chestnut vendors on street corners, the holiday displays sparkling on the buildings above. But the most fun for me was in the museums.
I could spend hours roaming the halls of my favorite exhibits…whether it was the eerie dioramas of the National History Museum, or the architecture exhibits of the MoMA. Of all the museums, my favorite was the Met. I knew that gallery map like the palm of my hand, better than the subway map that got me there.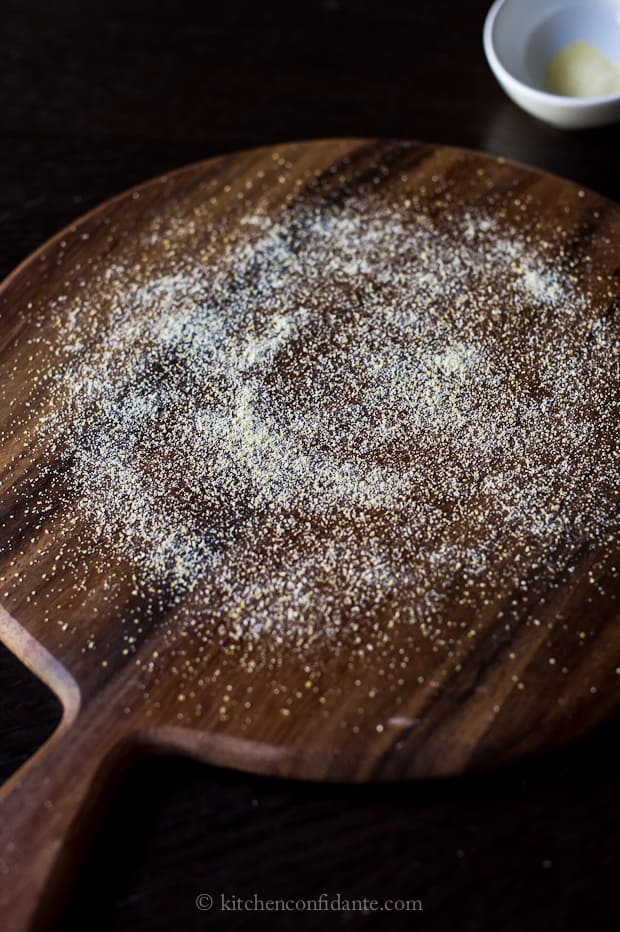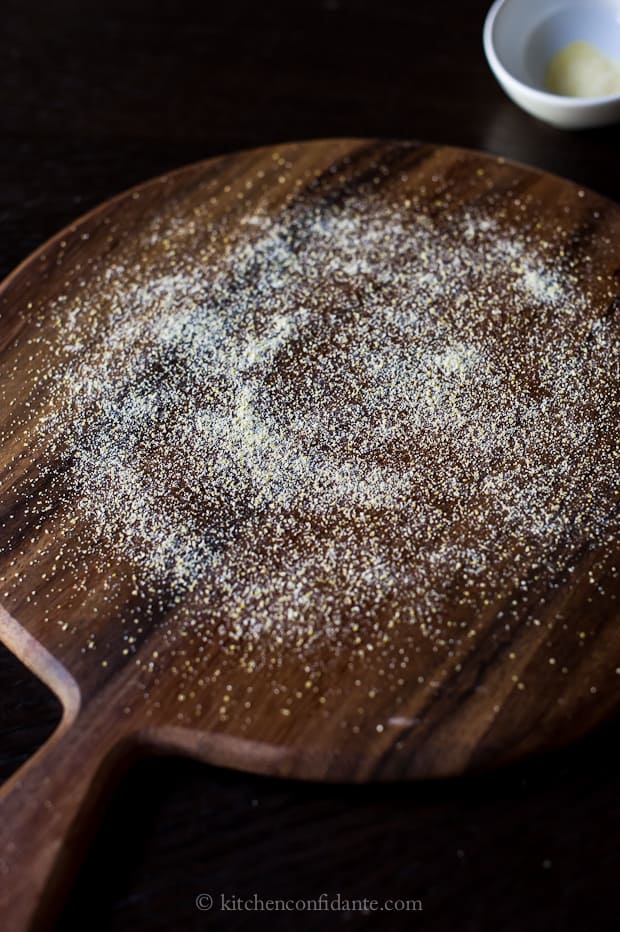 After hours of absorbing beauty, it would be time for a snack. I still dream of steaming pizzas with their just-tangy-enough sauce. But I think that if my 14 year old self saw this Pear & Walnut Gorgonzola Pizza in the brick oven, she would surely want a taste.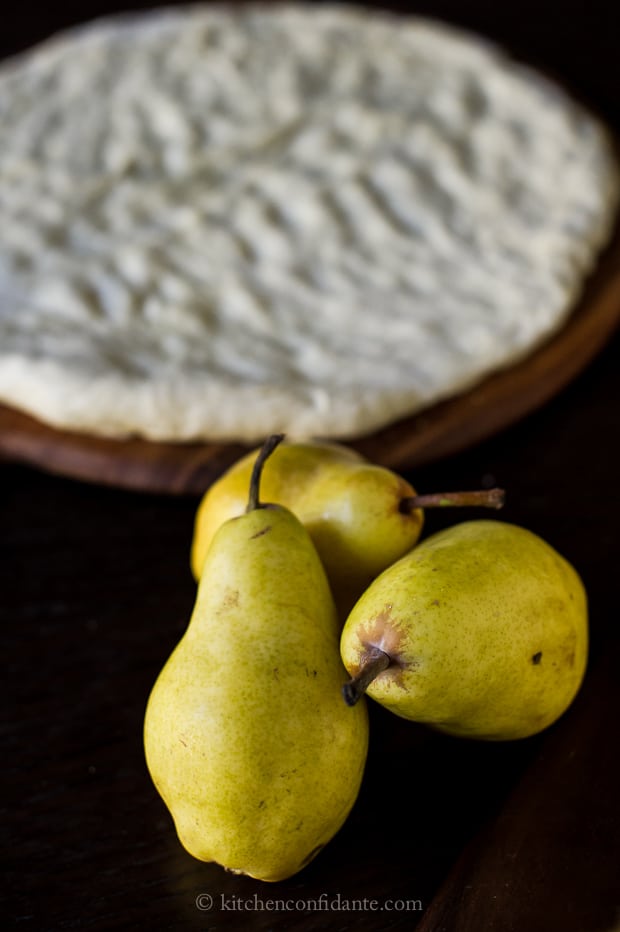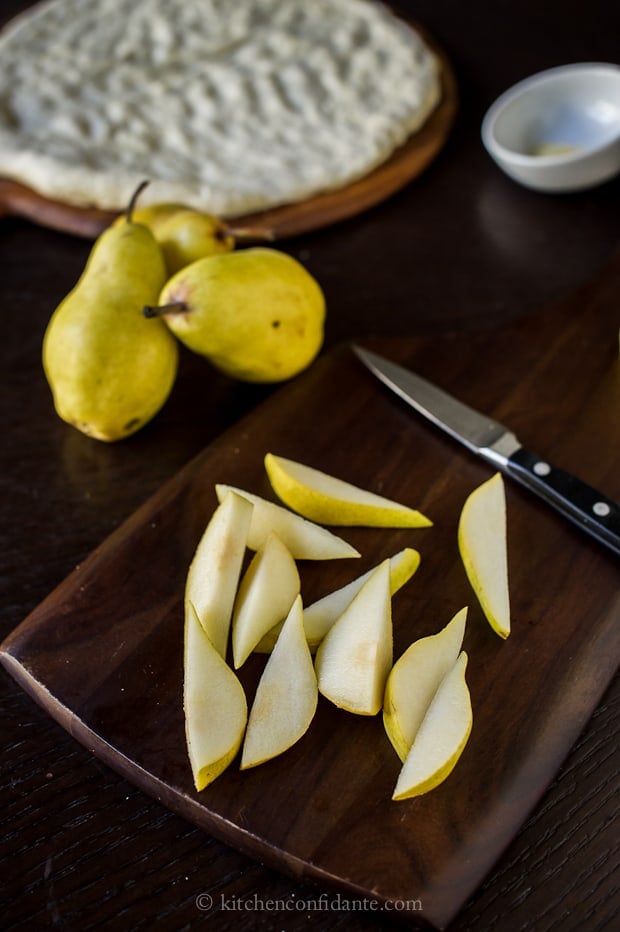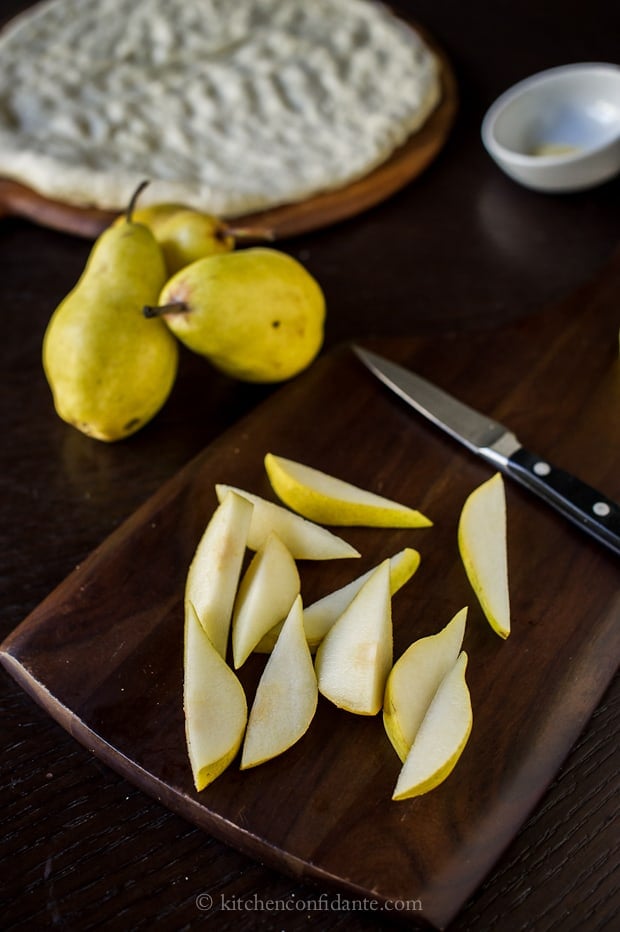 This pizza embraces all that is autumn. The pears are perfect this time of year, and join earthy walnuts and musky gorgonzola in a simple pizza that makes for a perfect lunch or appetizer. I am sharing it today on My Way Home at Wayfair, and know you will love it. I hope you join me there for the recipe.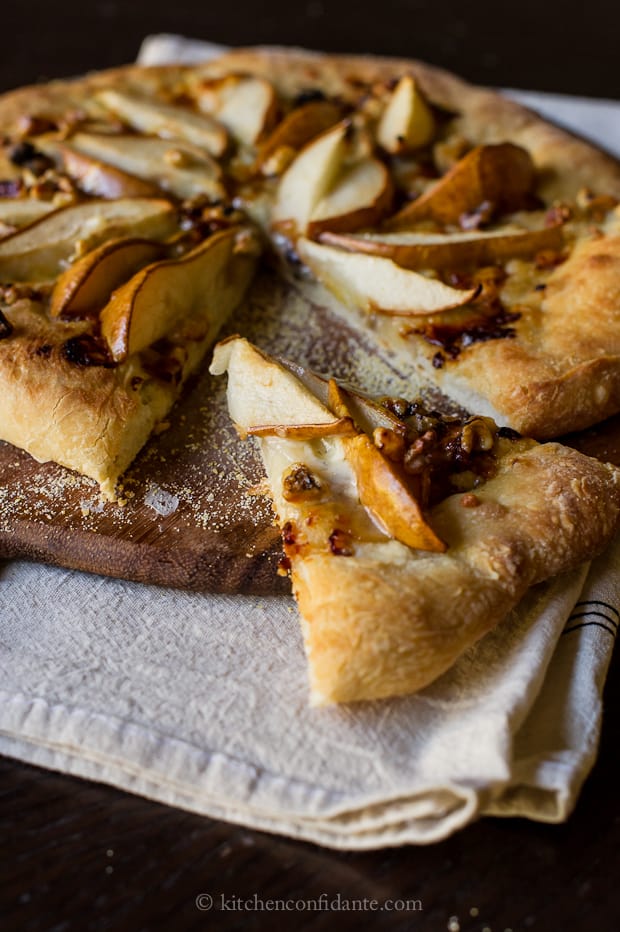 Find the recipe for Pear & Walnut Gorgonzola Pizza here.
By the way…please mark your calendars! Next Wednesday, November 14 (8-9pm EST) please join me for a delicious twitter party! Wayfair's #HomemakerHappyHour will be hosted by yours truly, and we will be chatting up ideas for holiday recipes and entertaining ideas. Plus, $25 Wayfair Gift Cards will be given away every 10 minutes. The last tweetchat was a ton of fun, and this one should be too!